A beautiful day for a walk around the Gold Coast, admiring and learning about architecture
Over fifty people met at Franklin Park this past Saturday to tour the Gold Coast's Victorian-era architecture. Led by Dennis Evanosky, the tour is the second of our series entitled "Don't Call them Victorians," appreciating examples of the seven different styles of the era.
The group met at 9 a.m. in Franklin Park, just across from the school. Over the course of two and a half hours, we walked around the Gold Coast, viewing houses from Paru Street and San Antonio Avenue all the way up to Caroline Street, and  across to Lincoln Avenue. We saw houses of all sizes and shapes and colors, all built during the Victorian era. The weather could not have been nicer as we walked through streets packed with differing design styles.
Please join us for the third tour of the series, covering the West end this Saturday April 30 at 9 a.m. If you haven't already signed up, a few tickets are still available.
The Victorian-era styles, in chronological order, are:

Greek Revival
Gothic Revival
Italianate
Eastlake (at first called Modern, then later Stick)
Queen Anne
Colonial Revival
Craftsman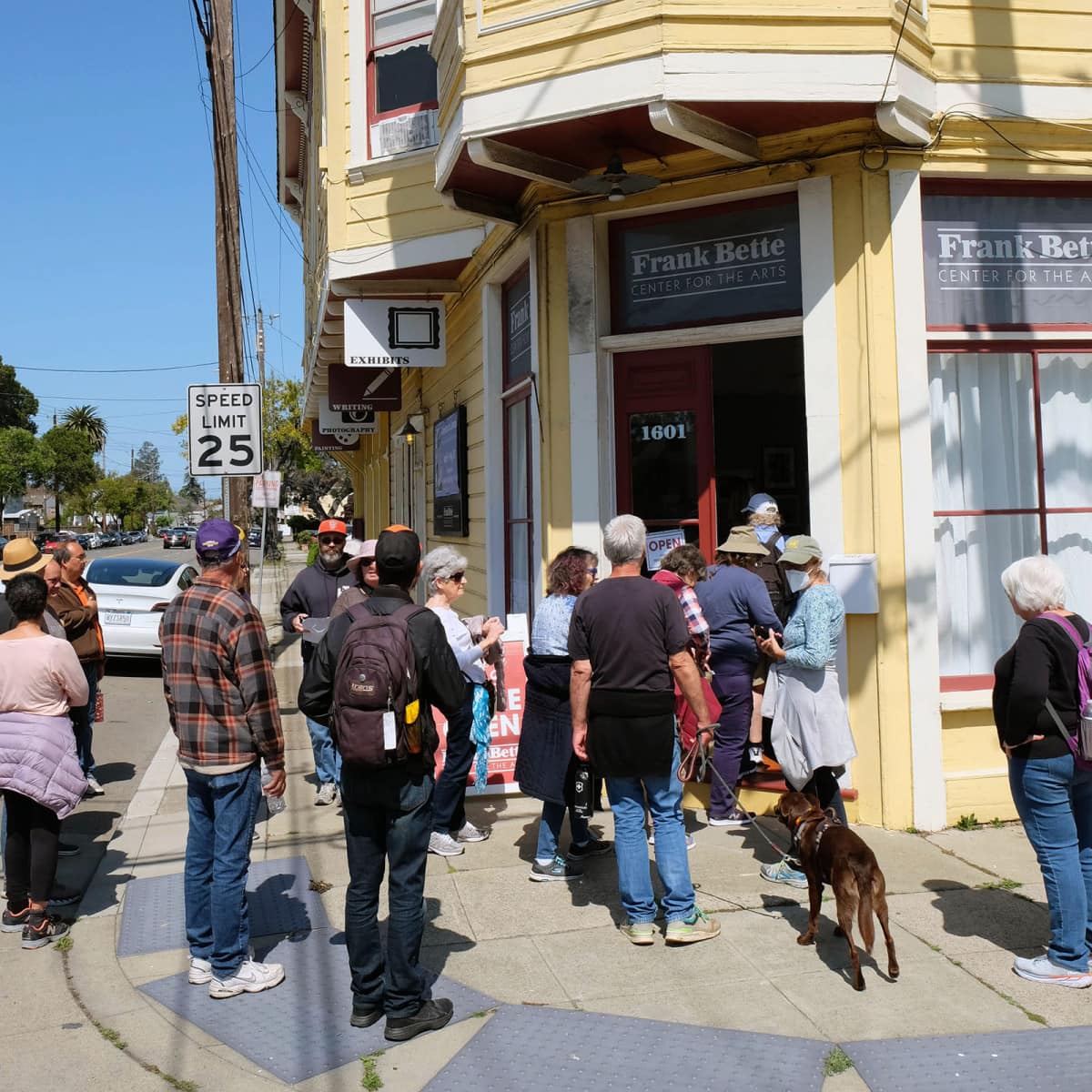 We were even able to spend some time looking into the missing Julia Morgan house when we visited Sherman Street, but not enough to find it yet. The tour ended at the Frank Bette Arts Center, which was kind enough to invite us for refreshments after the tour. We got to enjoy the wonderful photographs of the Alameda on Camera show which are currently on display.
Our walking tours are part of our ongoing effort at the Alameda Post to educate and inform about our local history. This coming Saturday, we will have a look at the homes on the West End on April 30. Spaces are going fast, so sign up now to guarantee your attendance.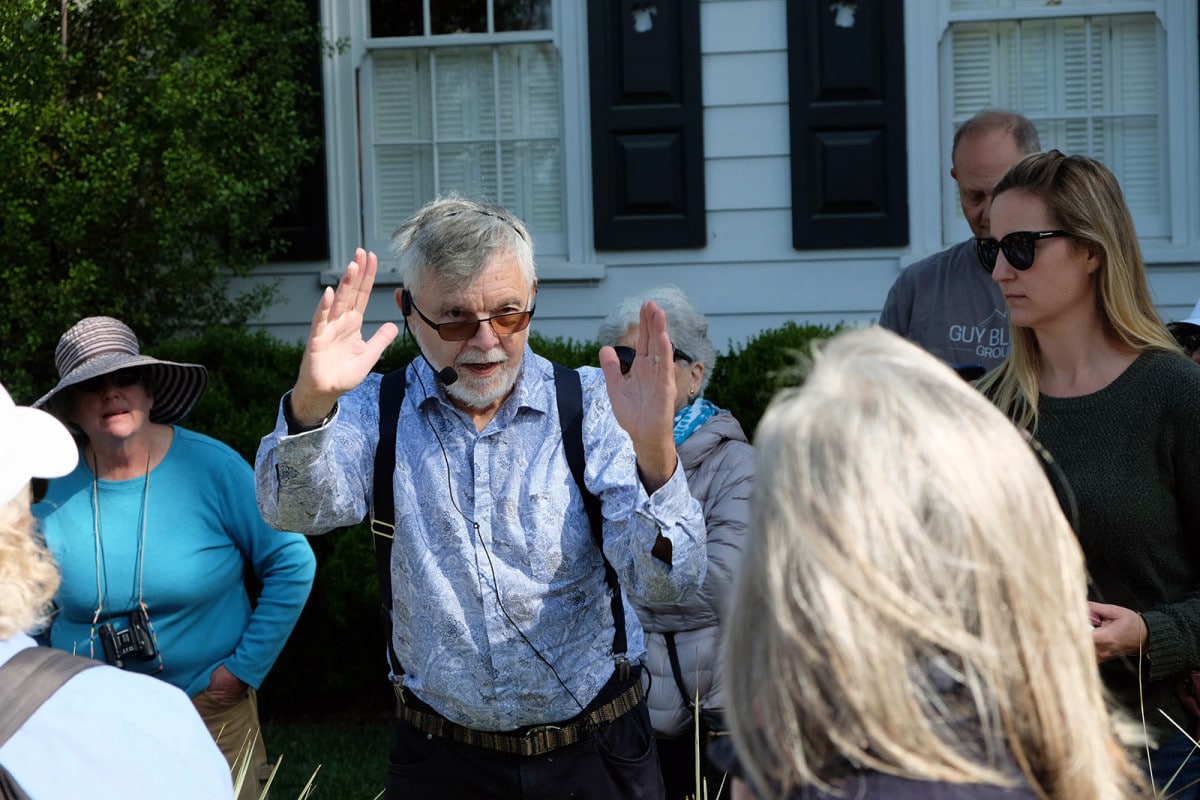 In May we will explore Alameda's role as a railroad town. Meet A. A. Cohen and learn how he created the San Francisco & Alameda Railroad and convinced Leland Stanford to bring the first transcontinental to Alameda. See how money from the Comstock Lode financed a narrow-gauge railroad that carried passengers from Alameda to Santa Cruz. Get a first-hand look at how Alameda's pioneer electric company financed a railroad that served the industries that sprouted along the city's North shore. Visit our walking tour information page for ticket information.
Here are some of the many splendid houses we saw this past weekend. How many different styles can you identify? All photos by Adam Gillitt.

Adam Gillitt is the Publisher of the Alameda Post. Reach him at [email protected]. His writing is collected at AlamedaPost.com/Adam-Gillitt.