When we published Dennis Evanosky's article about Julia Morgan houses in Alameda earlier this week, we were certain we knew about all seven houses that the ground-breaking architect had designed in the city. Now, one of them has gone from certainty to a mystery. In the article, we listed 1326 Sherman Street as a house she designed in 1911. That address is listed in several published articles, so we relied on that information being correct. However, we were alerted on Facebook by a resident of the block that there was, in fact, no house numbered 1326 on Sherman Street.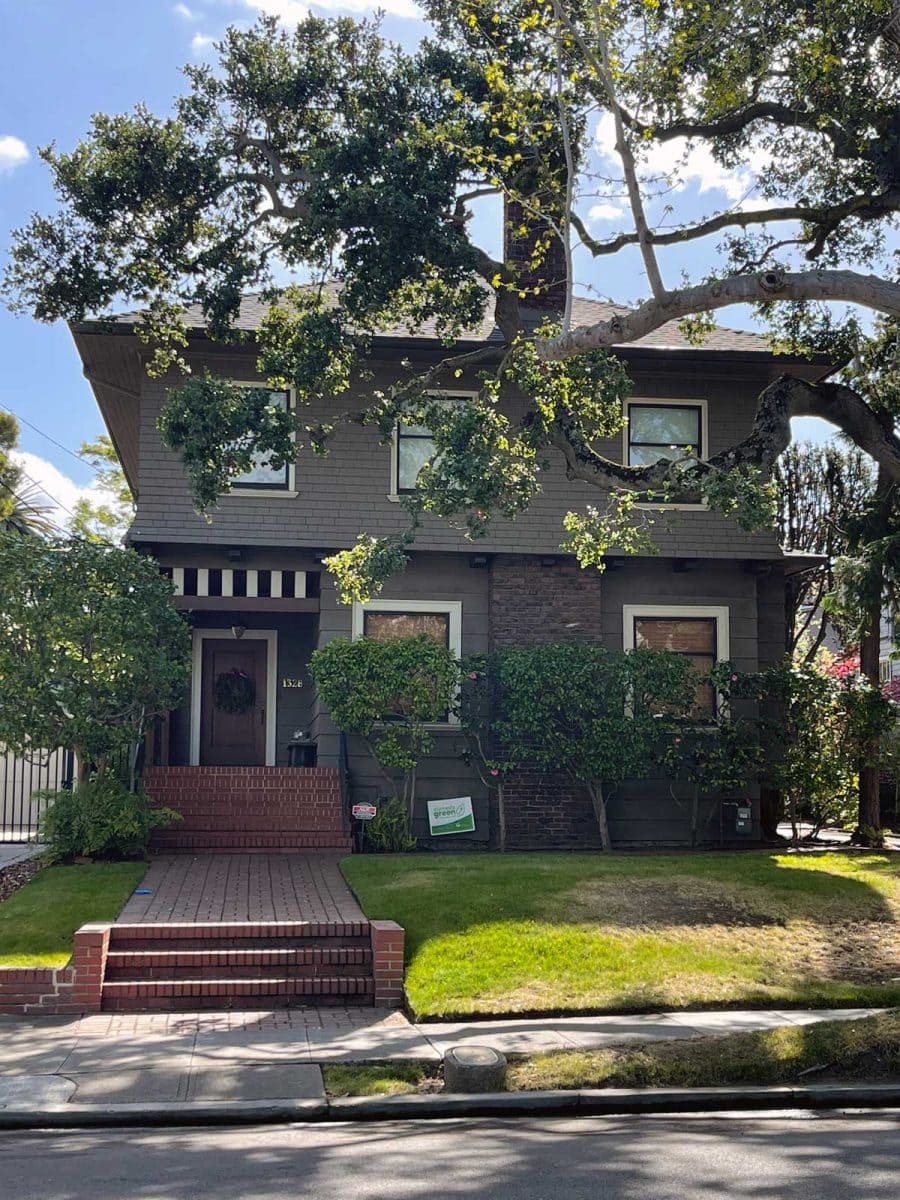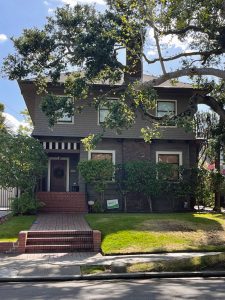 We went to investigate. Maybe the numbers had gotten transposed? We went up the street to 1236 Sherman St., which is a large, brown-shingled house that has been converted to apartments. It appears to be from the same era as Morgan, but, no, it was not one of her designs. Maybe it was one of the houses adjacent to where 1326 should be? We compared the description of the house – "a simple four-square home… contrasting … with the fancier turreted Queen Anne-style residence next door" to nearby houses, and 1328 seemed to be the appropriate match.
So, we updated the article with what we presumed to be the correct information later that Wednesday. Thursday morning, we were notified of a voicemail from the house's owner informing us that they were sure the house was not a Julia Morgan design. Then, a couple hours later, we received the following email from Anne M. Deibert:
I enjoyed your article. However… I have extensively researched the home at 1328 Sherman Street for the current owners and I am certain that it is not a Julia Morgan-designed home. The house was designed for sea captain Henry Weeden by Bert E. Remmel [PDF], brother of Julius Remmel of Marcuse & Remmel [PDF]. The Weedens moved into the house in late 1908, three years before Julia Morgan is credited with building something at 1326 Sherman.
The current owners of 1328 Sherman have been there for decades and they have a copy of the architectural plans. Remmel's name/signature (is) on the plans:

If you look at another known B. E. Remmel brown shingle house at 1709 Alameda, you will see some of the same design elements as 1328 Sherman (e.g., the spindles above the front porch). I have done the histories of several houses on that side of the 1300 block of Sherman and none of them were Morgans either…and I could never find anything about the mysterious 1326 Sherman.
I have several friends who live on the Gold Coast of Alameda and have asked me to research the histories of their homes…
This clipping is from the Alameda Daily Times (dated Tuesday Evening, December 8, 1908):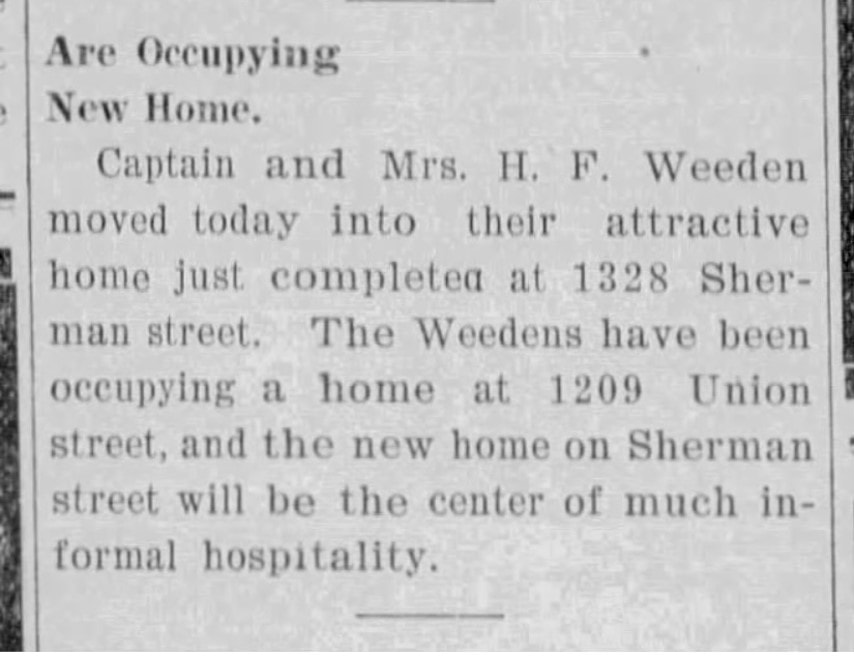 We are grateful to both of these readers for their detailed corrections! But now, we are left with the mystery of where exactly is the Julia Morgan-designed house that was supposed to have been built in 1911 at 1326 Sherman Street? Perhaps it is on an adjacent street? Could it actually be at 1326 or have its numbers been transposed as well? When we followed up with a phone call, the owner of 1328 Sherman St. suggested that one of the houses on the other side of the street could have been designed by Morgan or one of her protégés, but we have not yet been able to verify this.
We will continue to investigate. And, we will include that block of Sherman Street on our tour of Victorian-era architecture in the Gold Coast this Saturday, April 23. Tickets are still available, so please join us to see what we can find out!
Adam Gillitt is the Publisher of the Alameda Post. Reach him at [email protected]. His writing is collected at AlamedaPost.com/Adam-Gillitt.