As part of our commitment to educate and inform about local history, we are presenting an ongoing series of walking tours around Alameda. Join Alameda Post Editor and award-winning East Bay historian Dennis Evanosky for leisurely walks that will leave you with a greater appreciation and understanding of Alameda's history. We will explore a wide range of topics including early residents, architecture, the environment, transportation, cultures, and other topics of historical significance.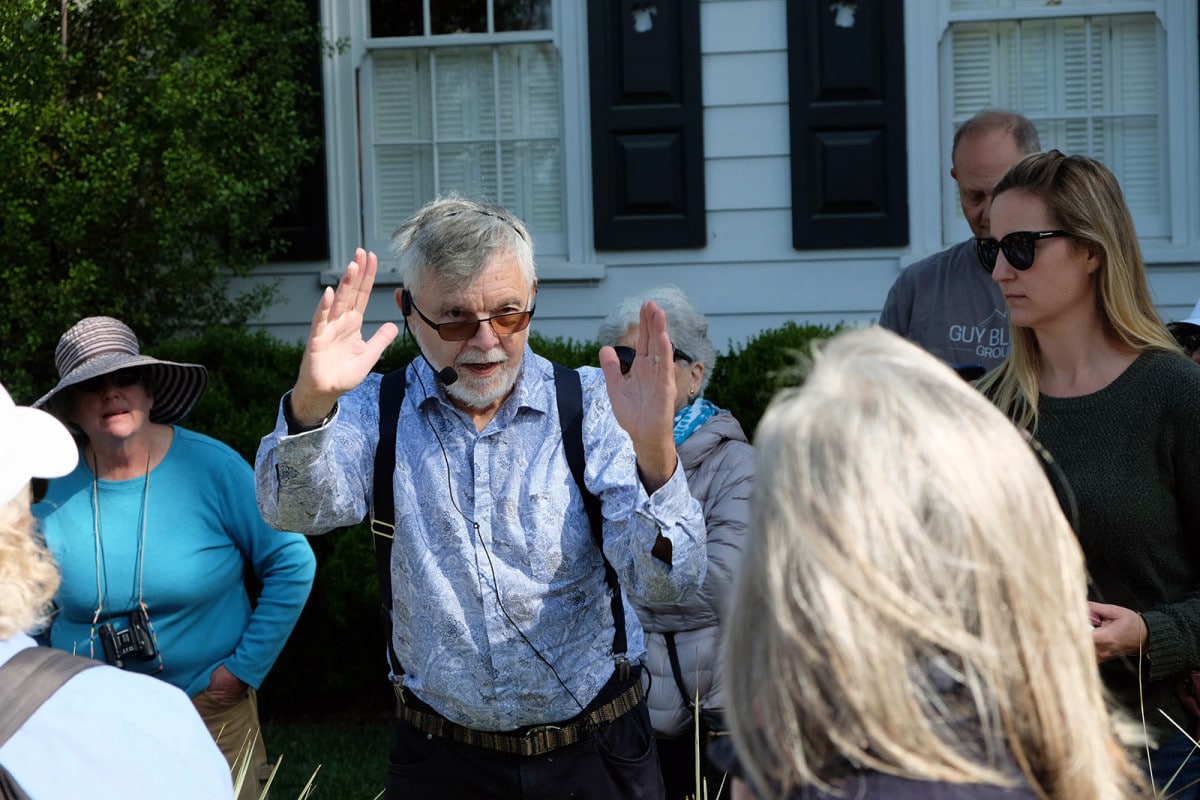 Tours will be conducted on Saturday mornings, from 9 a.m. until about 11:30 a.m. and will cover a distance of  one – three miles, depending on the location. In most cases tours begin and end at the same location, but attendees will be notified if that is not the case. Well-behaved dogs, strollers, and mobility devices welcome. 
We are using money raised to cover some of the initial expenses incurred to create a nonprofit news source and newspaper to serve Alameda. Please consider investing in our venture and have some fun learning about Alameda's history!
May, 2022 – The Railroad Town of Alameda
In May, join Dennis to explore Alameda's role as a railroad town. Meet A. A. Cohen and learn how he created the San Francisco & Alameda Railroad and convinced Leland Stanford to bring the first transcontinental train to Alameda. See how money from the Comstock Lode financed a narrow-gauge railroad that carried passengers from Alameda to Santa Cruz. Get a first-hand look at how Alameda's pioneer electric company financed a railroad that served the industries that sprouted along the city's north shore.
Saturday, May 14. The narrow-gauge South Pacific Coast Railroad arrives. Meet at the fountain at the intersection of Encinal Avenue and High Street.
Saturday, May 21. Alameda's Belt Line railroad. Meet in the public parking lot across from the entrance to Jean Sweeney Open Space on Atlantic Avenue.
Saturday, May 7 Postponed until May 28. A. A. Cohen brings the transcontinental railroad to town. Meet by the entrance to the gas station in the Nob Hill parking lot on Blanding Avenue.
Advance tickets are $40 to attend all three tours, or $15 each. Space will be limited, so we recommend signing up now to guarantee your spot if you are interested in attending. Day-of-event tickets may be available for $20 per person, based on available space.
June, 2022 – Alameda's Changing Shoreline
June's tours will focus on Alameda's changing shoreline. We'll see how Alameda became an island city, learn about Alameda's baths and Neptune Beach and see how Utah Construction created a new South Shore and transformed Bay Farm Island.
Location and ticket information to come.
Saturday, June 4. Alameda becomes the Island City. The Estuary, Brooklyn Basin and the Tidal Canal.
Saturday, June 18. Alameda's Baths and Neptune Beach.
Saturday, June 25. The Creation of South Shore
July, 2022 – Alameda's Innovative Streetcars
In July, we will trace the paths created by Alameda's streetcars, which began in 1872 as a horsecar line and blossomed into extensive electric lines in 1893. While these cars were serving Alameda, the Southern Pacific introduced a state-of-the-art system that carried the Big Reds through Alameda and beyond.
Location and ticket information to come.
Saturday, July 9. The Horsecar Line to Fassking's Hotel.
Saturday, July 16. Electricity Powers the Streetcars.
Saturday, July 30. The Big Reds.
April, 2022 — "Don't Call them Victorians!" Victorian-era architecture in Alameda
Feb. & March, 2022 — 150th Anniversary of Alameda's Charter