As part of our commitment to educate and inform about local history, we are presenting an ongoing series of walking tours around Alameda. Join Alameda Post Editor and award-winning East Bay historian Dennis Evanosky for leisurely walks that will leave you with a greater appreciation and understanding of Alameda's history. We will explore a wide range of topics including early residents, architecture, the environment, transportation, cultures, and other topics of historical significance.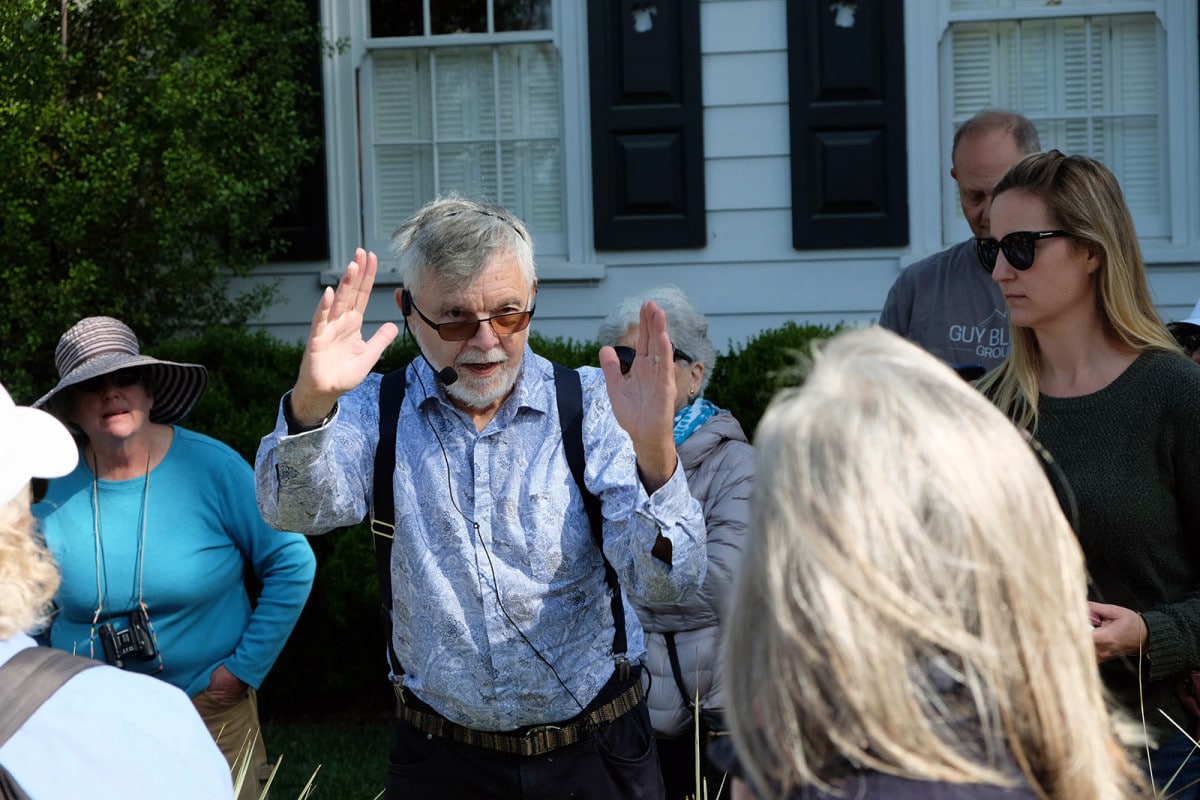 Tours will be conducted on Saturday mornings. Each tour will meet at 10 a.m. and ends where it starts. Our walks will cover 90–100 minutes over 1–2 miles. We suggest you wear comfortable shoes as well as sunblock, and bring water. Mobility devices, strollers (kids under 4 are FREE!), and well-behaved (or especially cute) dogs are always welcome.
We are using money raised to cover some of the expenses incurred running a nonprofit news and information source to serve Alameda. We hope you will join us and have some fun learning about Alameda's history!
No tours for October, 2022 – Corporate Development
The Alameda Post will be concentrating on corporate development during the month of October, 2022. During this month, we will not be conducting any walking tours. Our walking tour program will return the following month, in November 2022.
September, 2022 – Alameda's Parks and their Neighborhoods
August, 2022 – Architecture of the East End​
July, 2022 – Alameda's Innovative Streetcars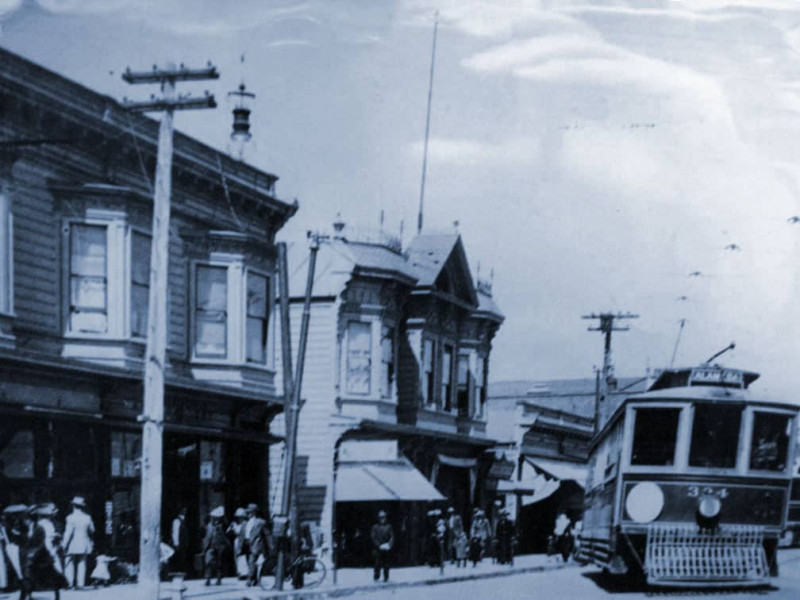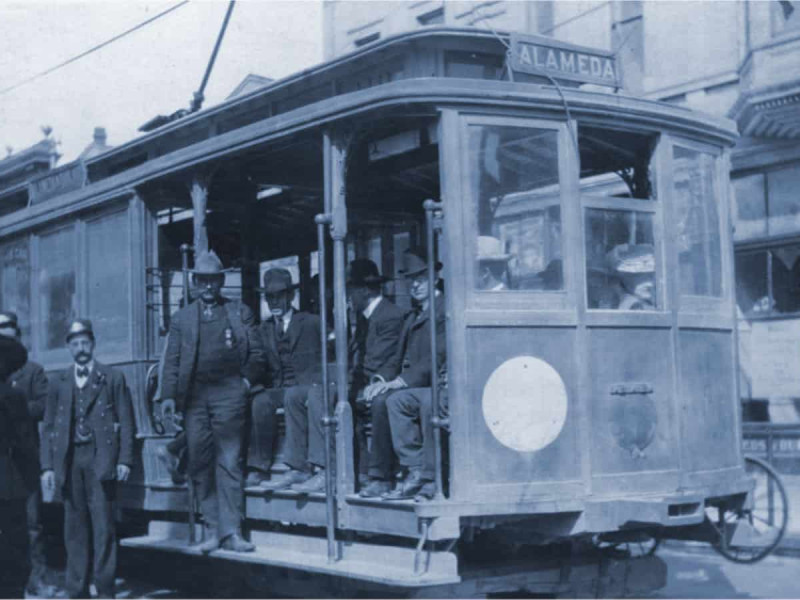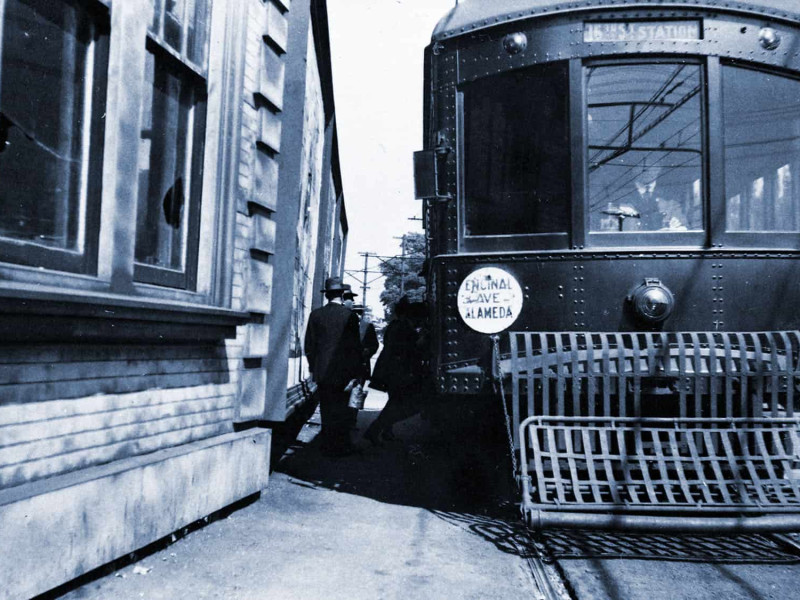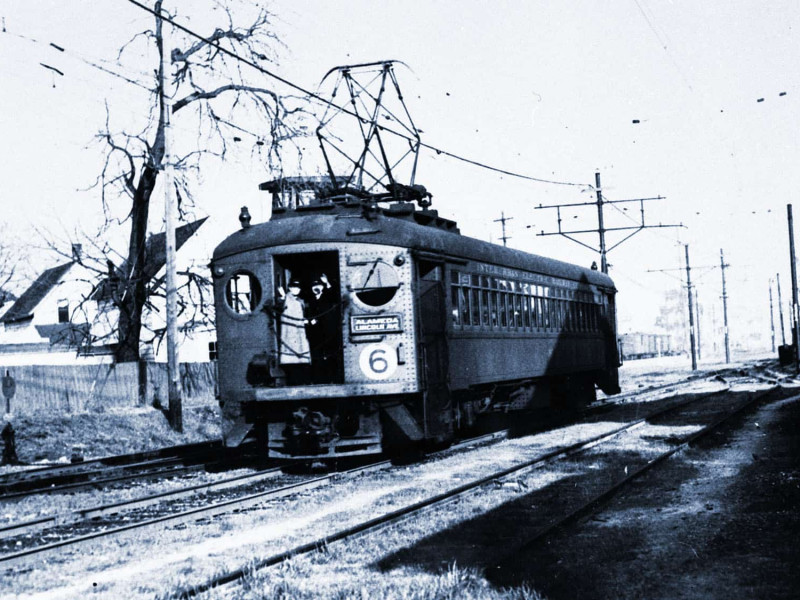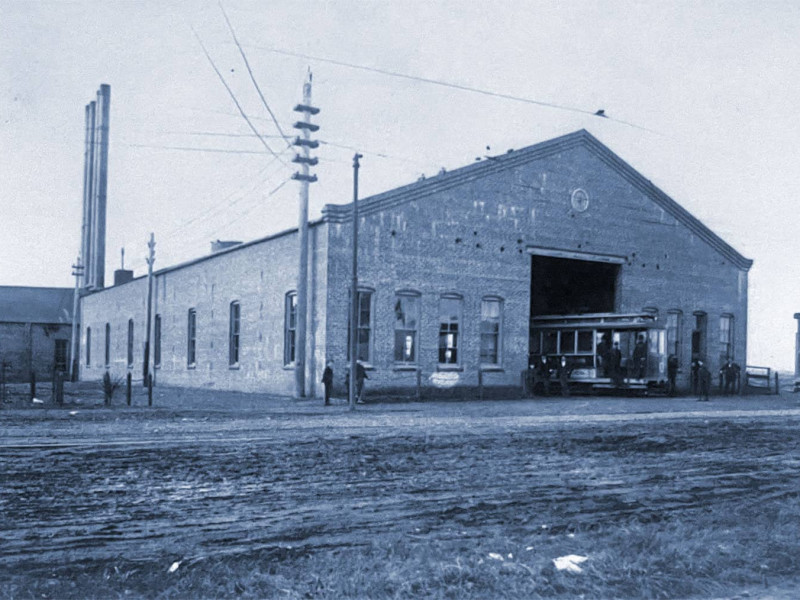 Alameda PostCast Special #1
Dennis Evanosky discusses the entire 70-year history of Alameda's streetcars.
June, 2022 – Alameda's Changing Shoreline
May, 2022 – The Railroad Town of Alameda
April, 2022 — "Don't Call them Victorians!" Victorian-era architecture in Alameda
Feb. & March, 2022 — 150th Anniversary of Alameda's Charter