A group of about three dozen people (and a few nice doggos) met at Washington Park this past Saturday morning for the "Don't Call Them Victorians'" West End tour. Although we moved at a leisurely pace, we managed to cover a lot of ground!
Dennis Evanosky led us over the approximately three-mile tour of Victorian-era architecture. He provided the group with details of builders, styles and original residents and answered questions about the houses' history. We saw the Craftsman bungalows and houses of Burbank Street. We walked up Central Avenue to Ninth Street, across to Lincoln and Pacific Avenues. We saw the Mastick house, built in 1889 for Mr. & Mrs. George Mastick, where the Alameda Chapter of the Red Cross was founded nine years later. We saw homes by Marcuse & Remmel as well as Bert Remmel.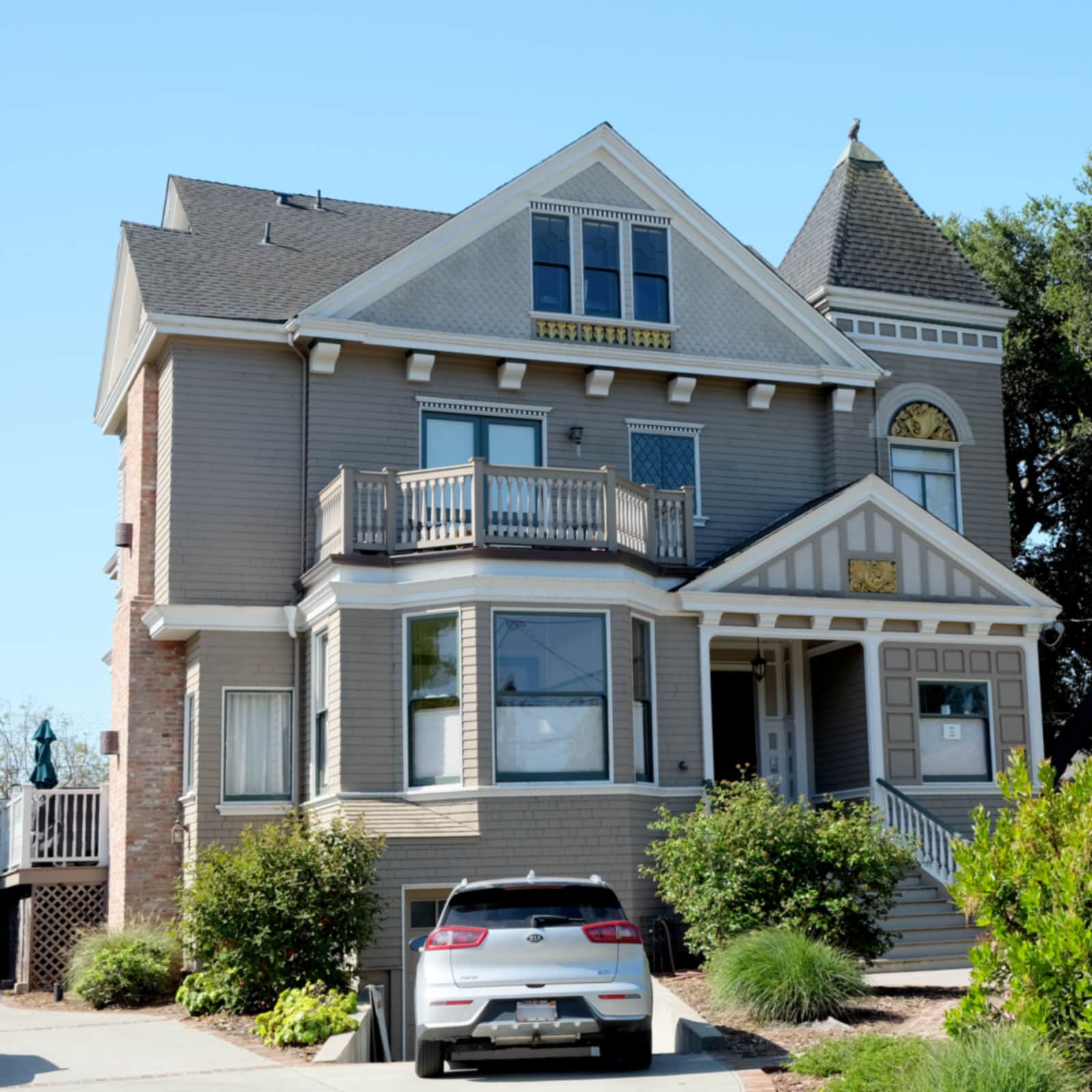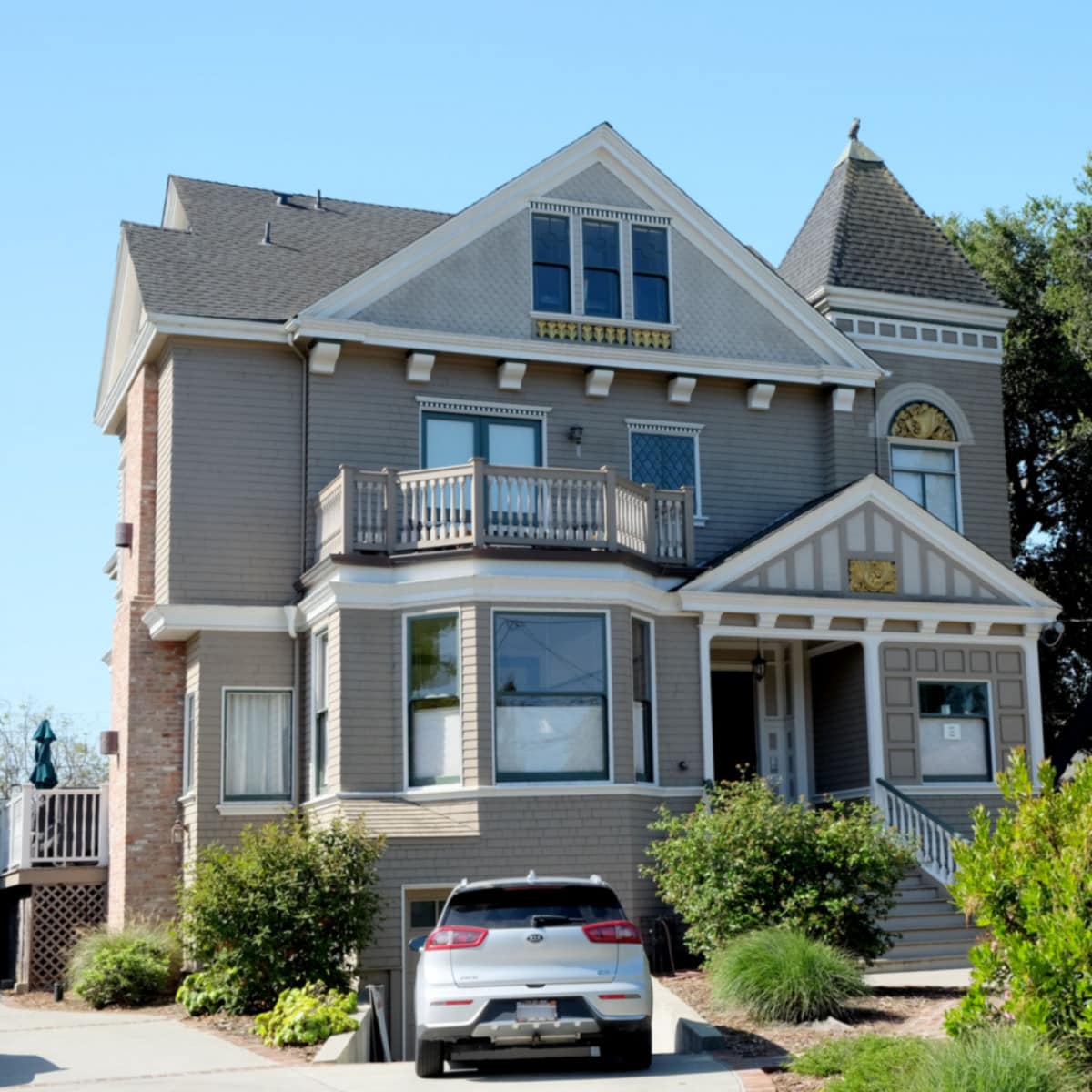 The Victorian-era styles, in chronological order, are:
Greek Revival
Gothic Revival
Italianate
Eastlake (at first called Modern, then later Stick)
Queen Anne
Colonial Revival
Craftsman
One of the things that struck me was how some Victorian-era houses started out ornately styled, but over time their form and looks have been altered or removed: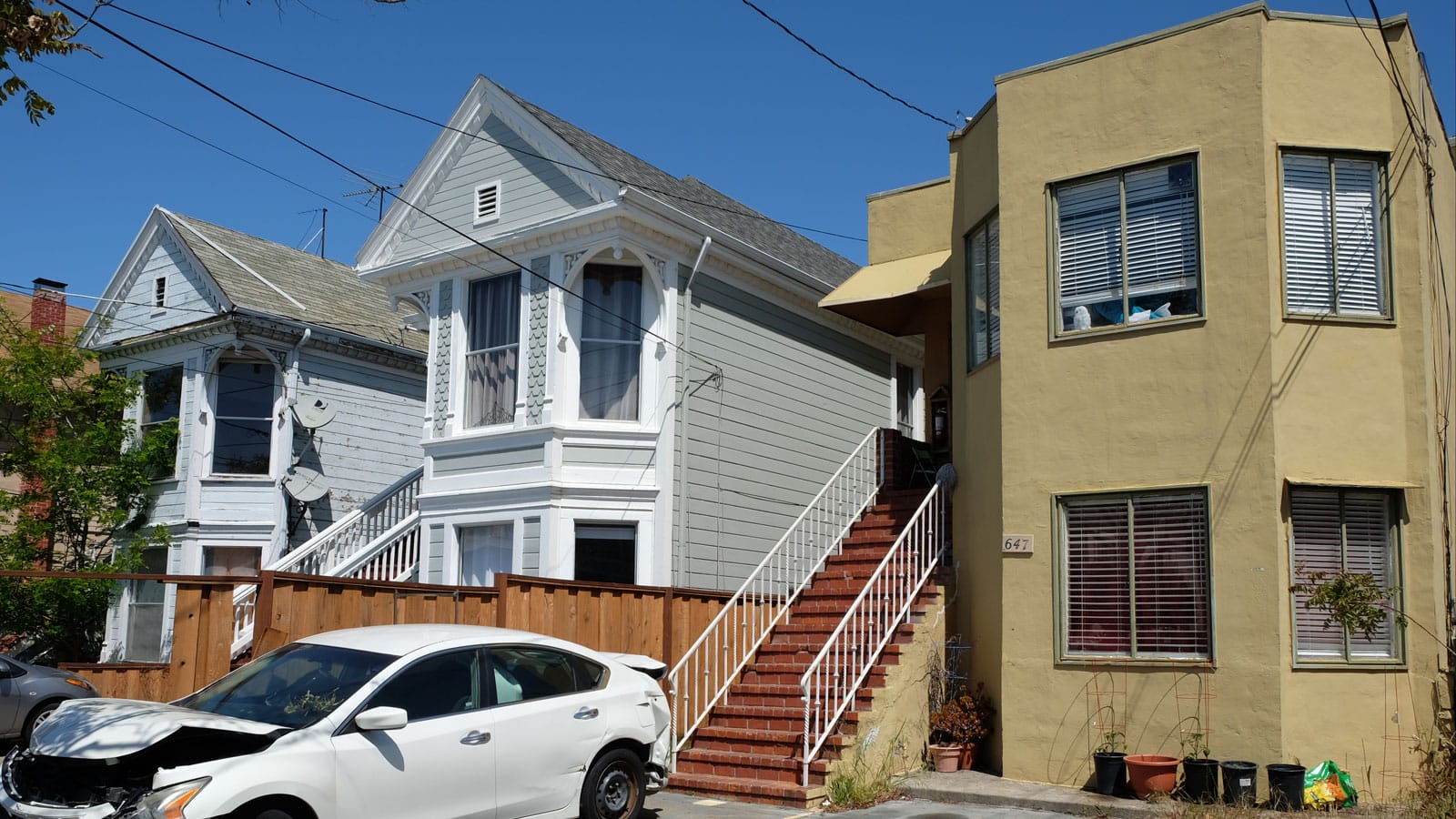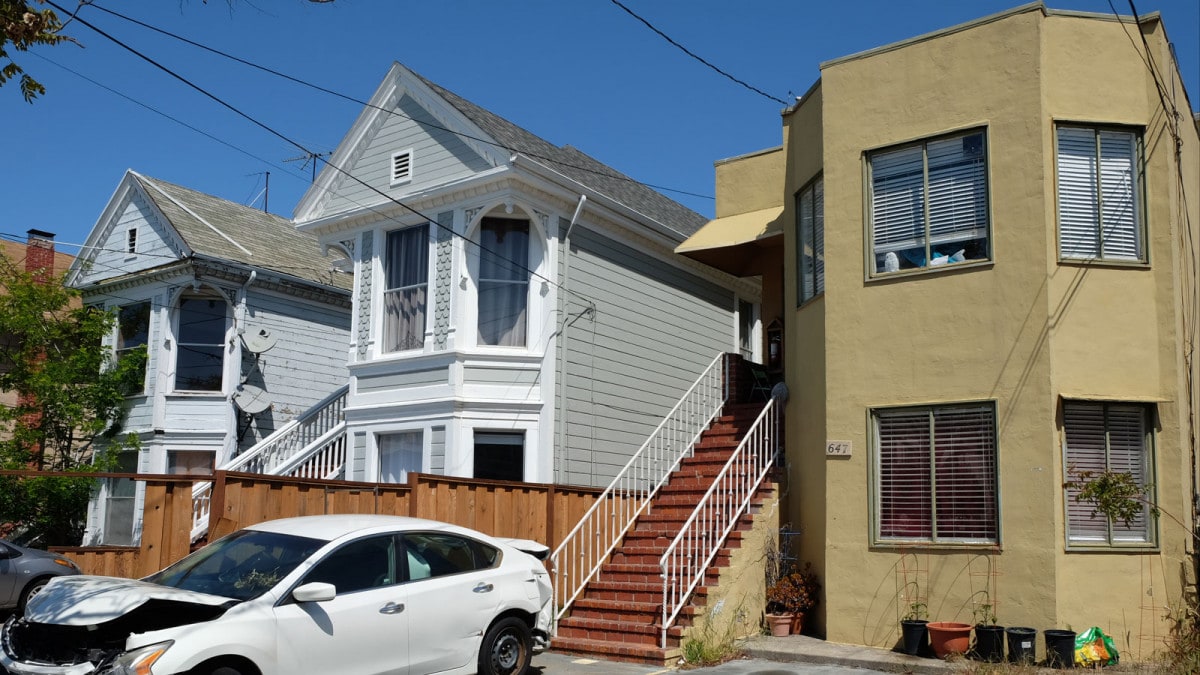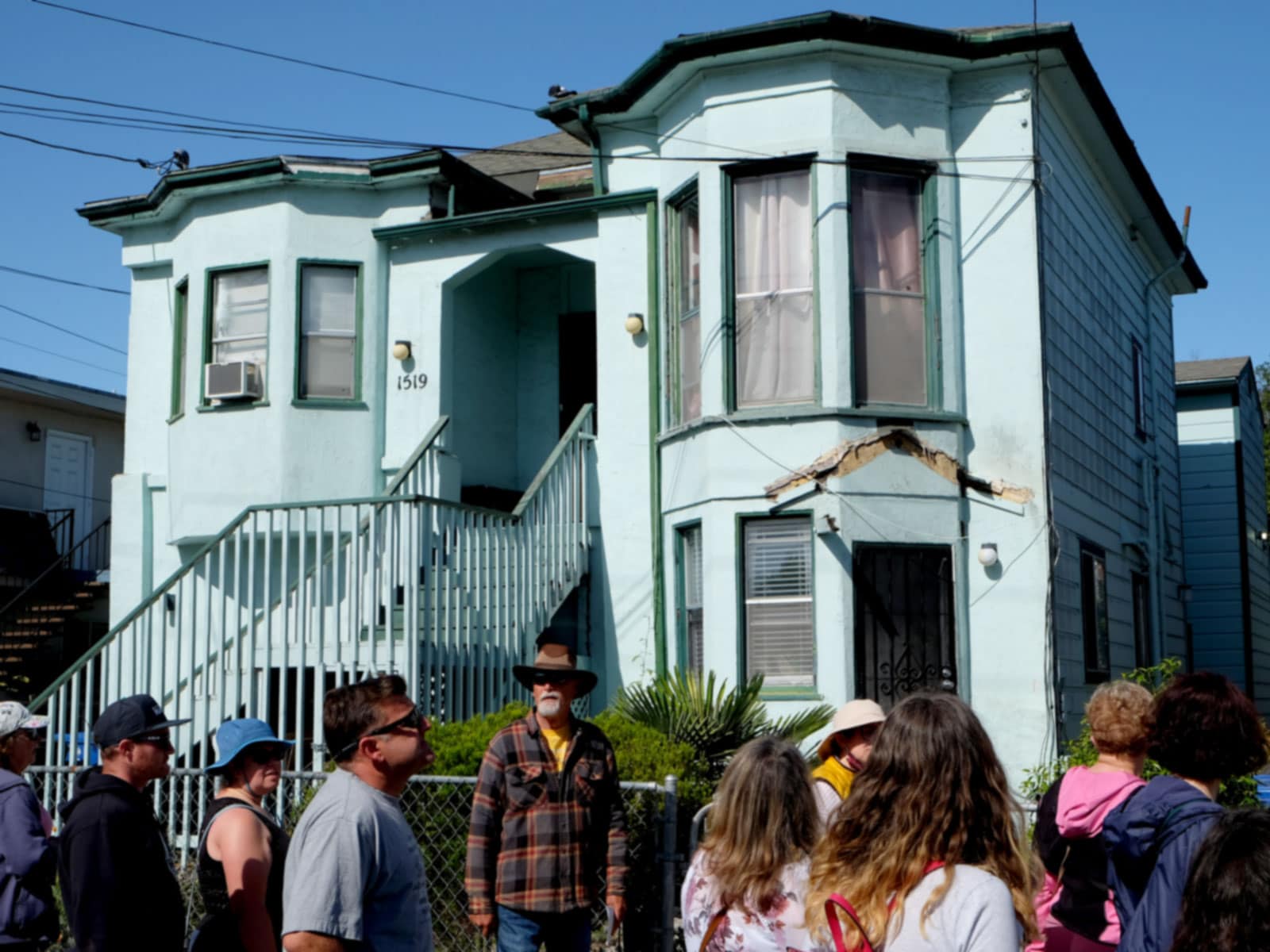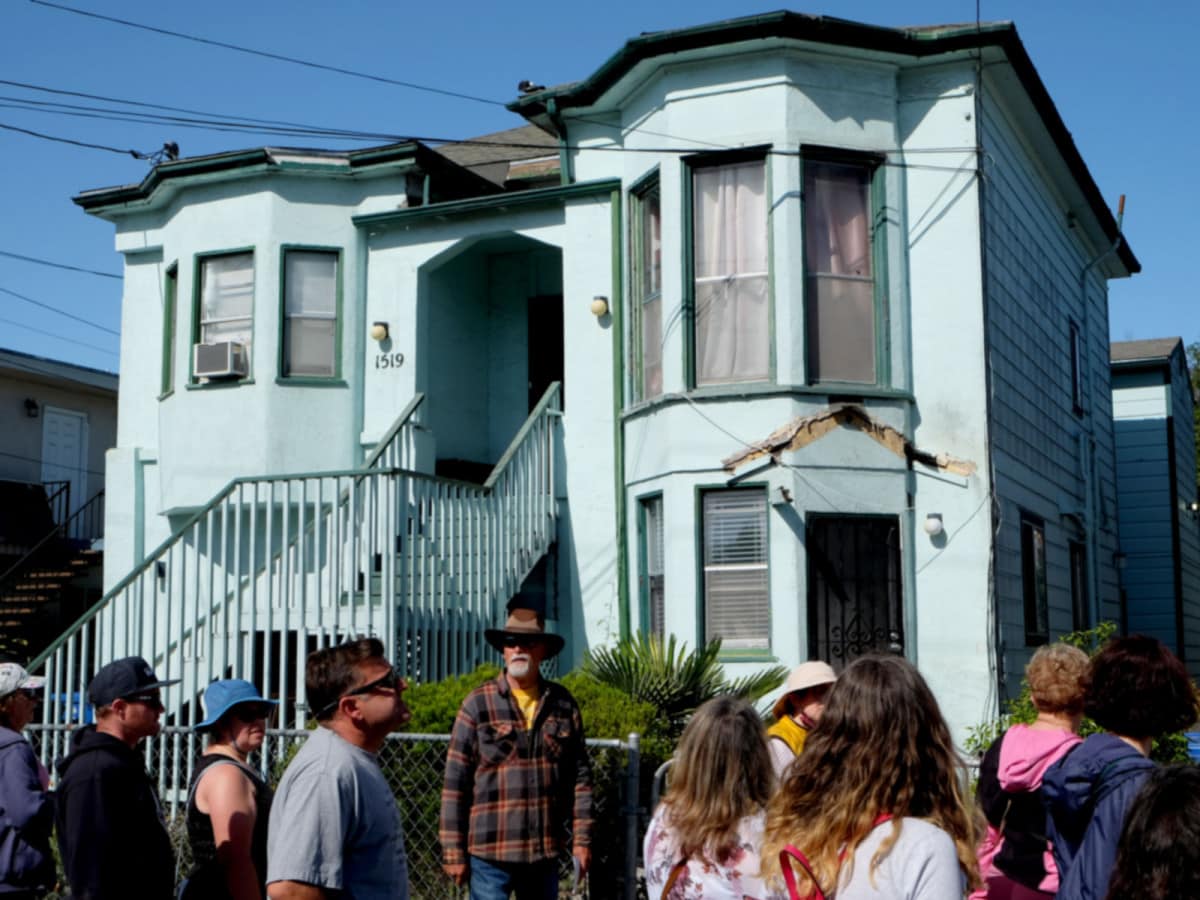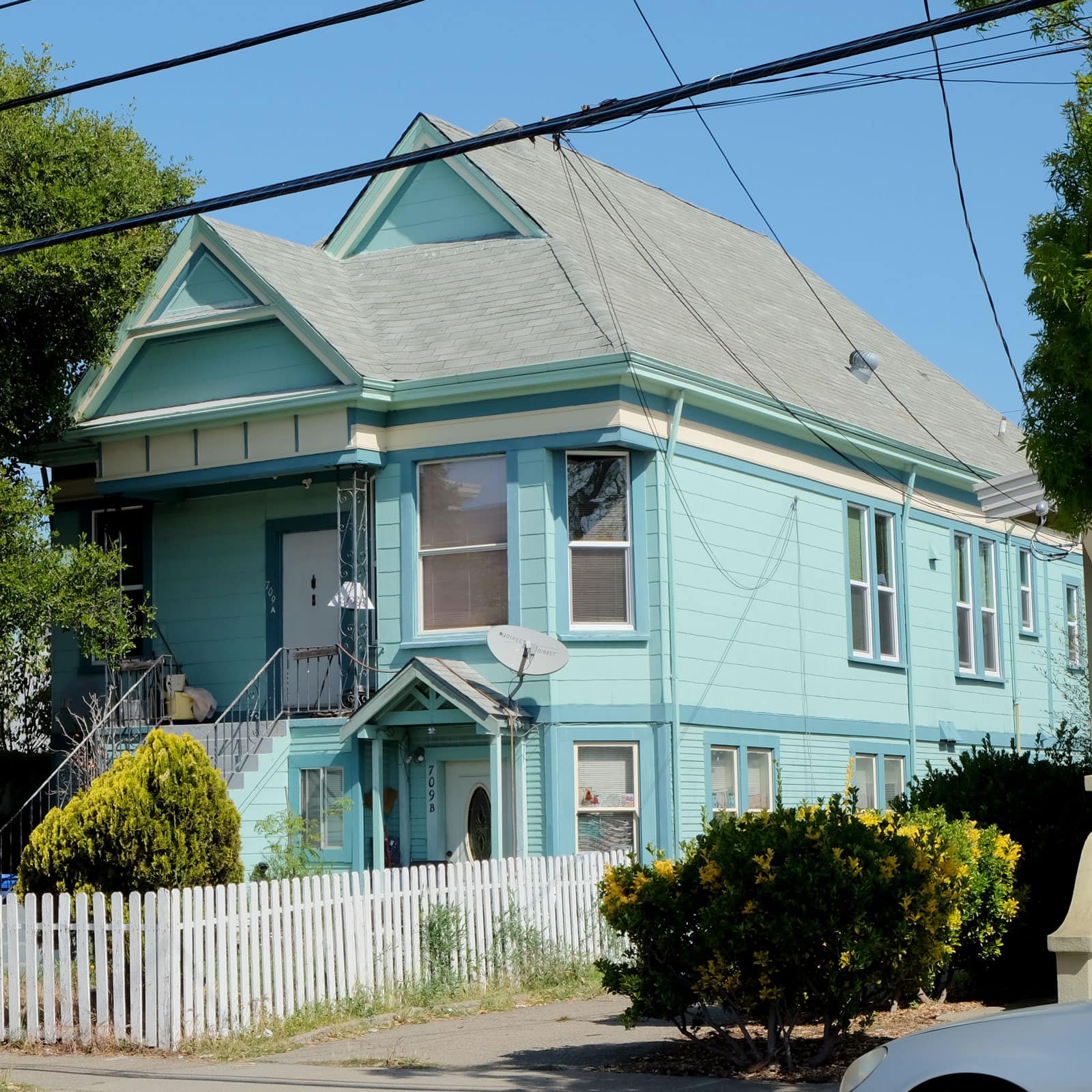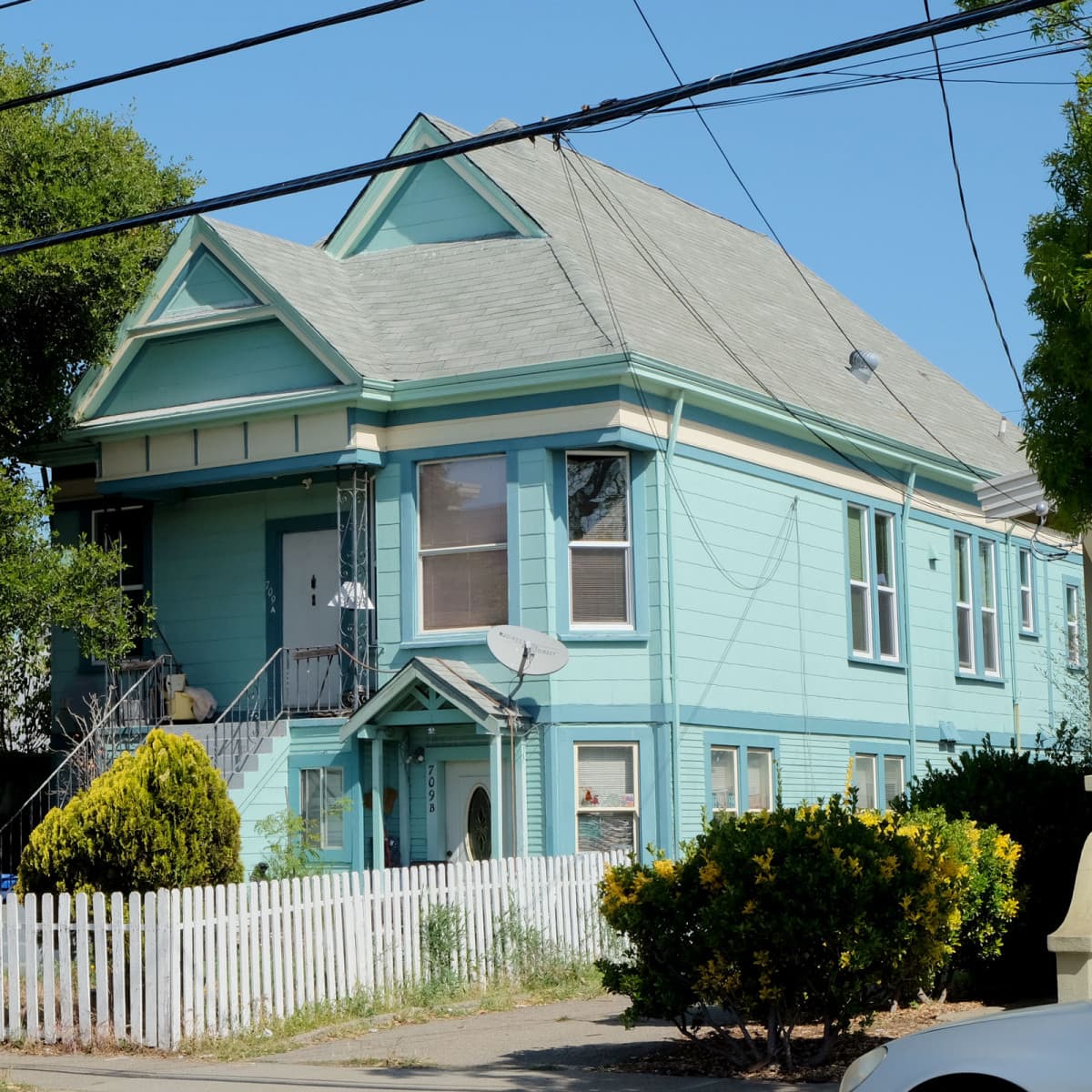 Houses where the details have been preserved are equally eye-catching: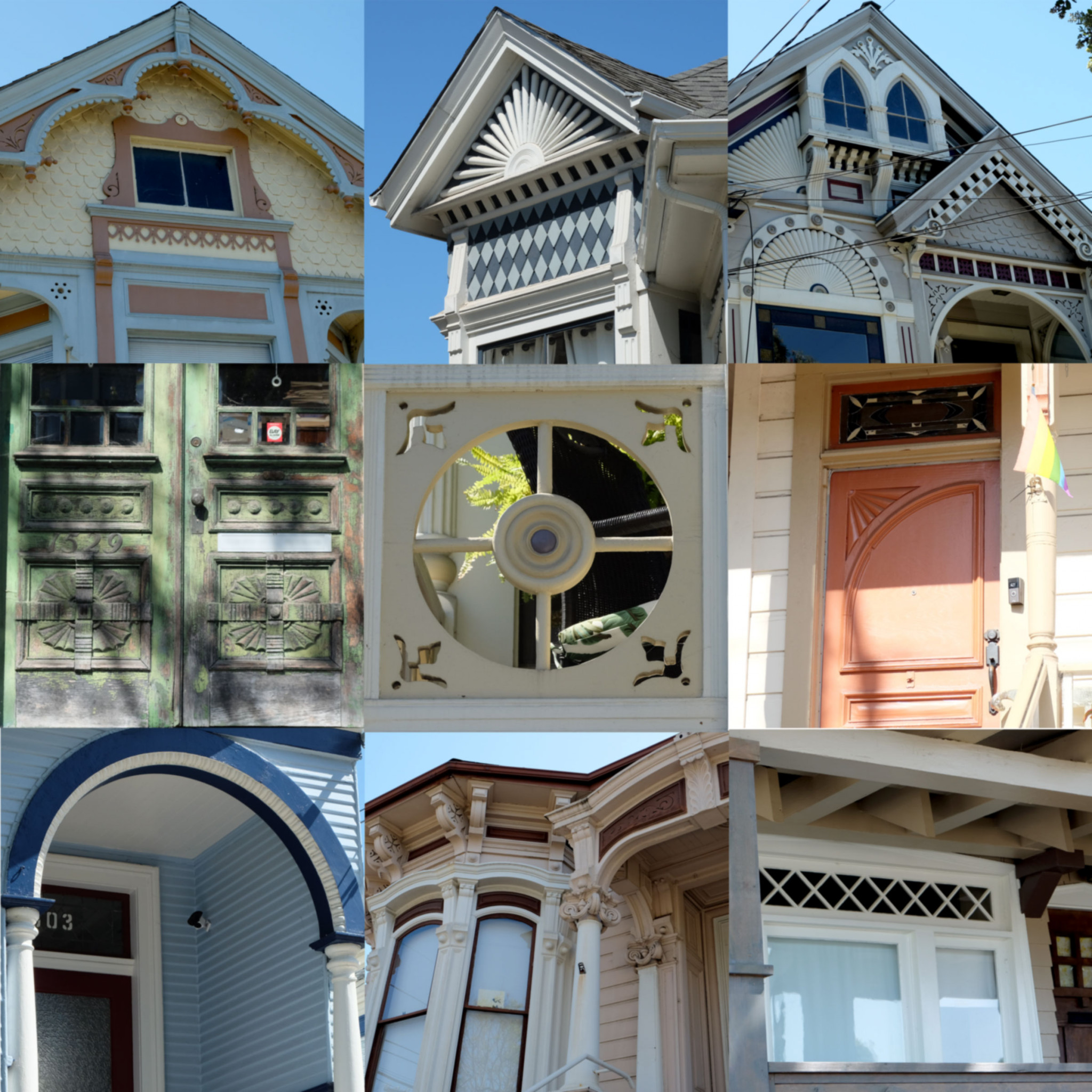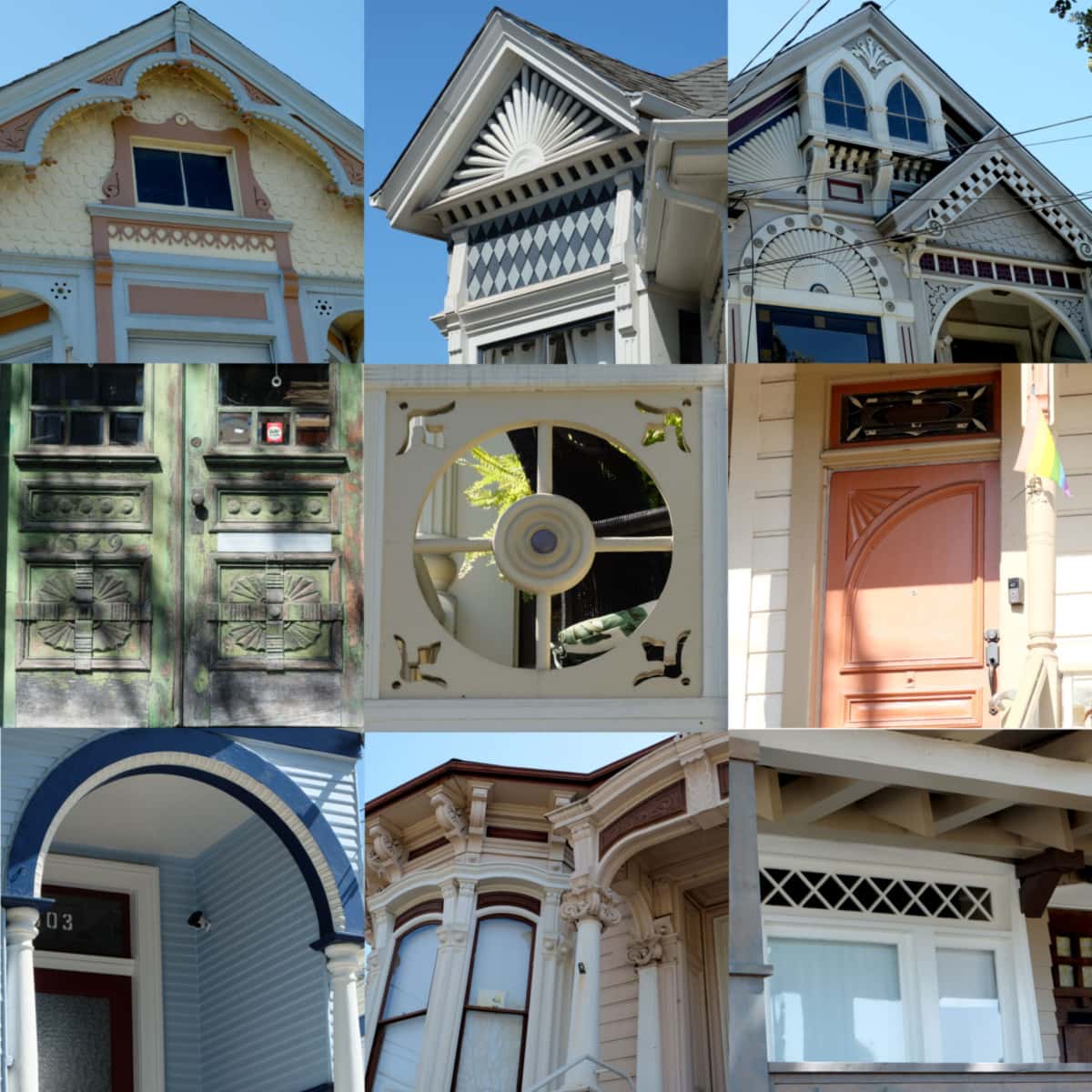 Our group made it all the way up to Fifth Street and walked back along Central Avenue to our starting place.
May Tours – The Railroad Town of Alameda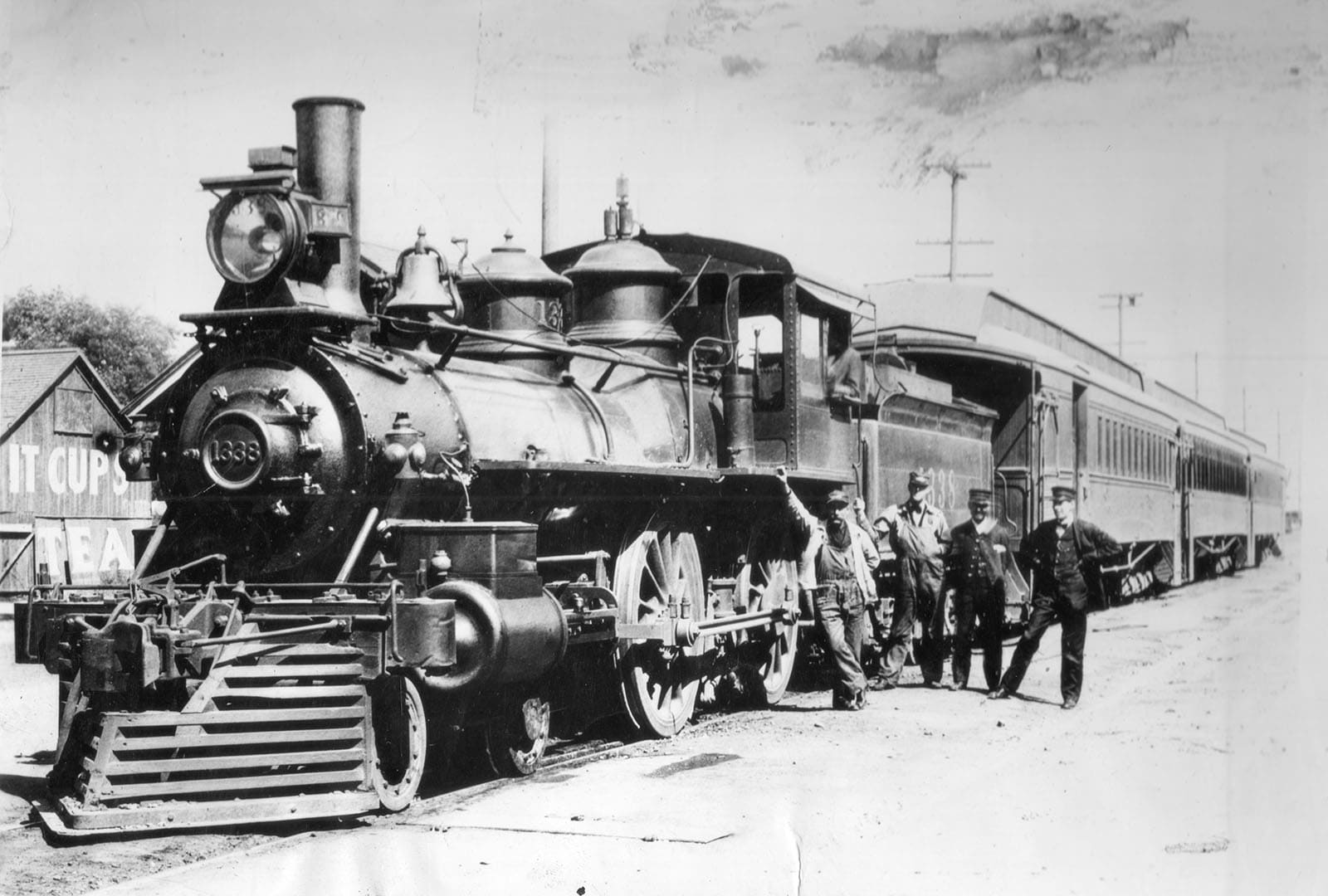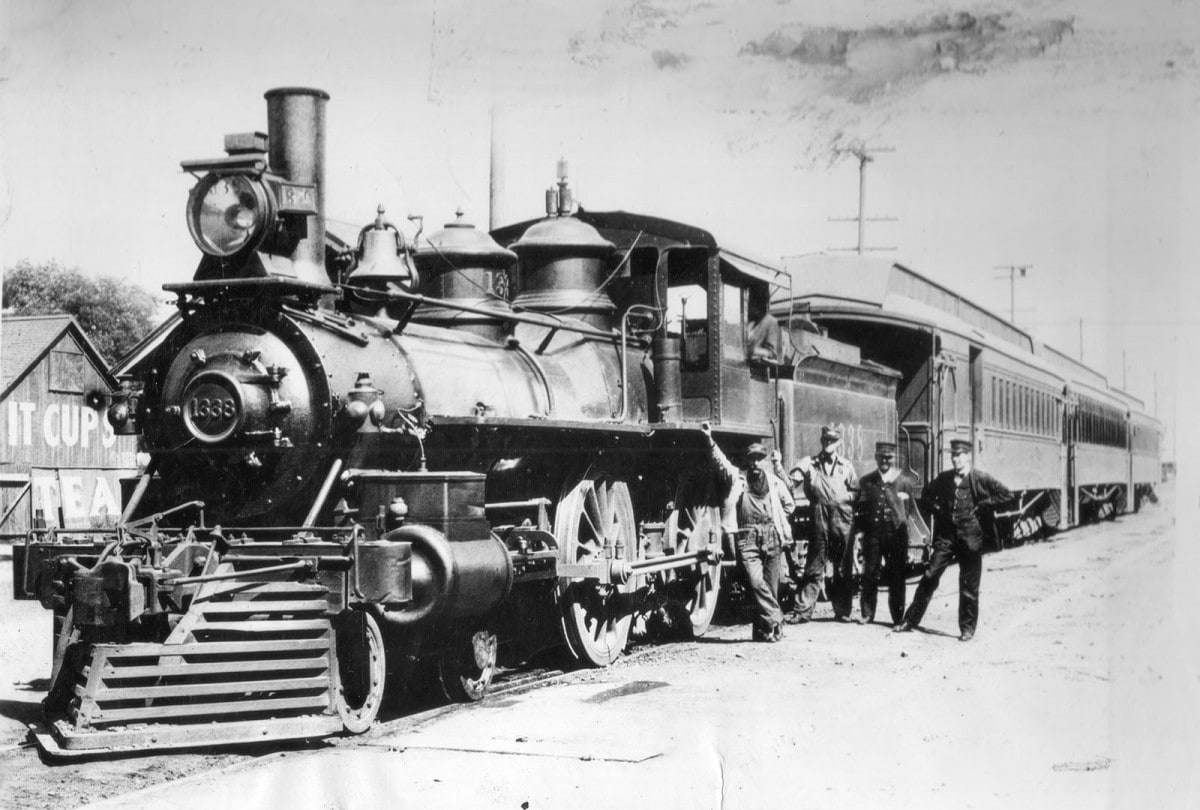 In May, join Dennis to explore Alameda's role as a railroad town. Meet A. A. Cohen and learn how he created the San Francisco & Alameda Railroad and convinced Leland Stanford to bring the first transcontinental train to Alameda. See how money from the Comstock Lode financed a narrow-gauge railroad that carried passengers from Alameda to Santa Cruz. Get a first-hand look at how Alameda's pioneer electric company financed a railroad that served the industries that sprouted along the city's north shore.
Saturday, May 14. The narrow-gauge South Pacific Coast Railroad arrives. Meet at the fountain at the intersection of Encinal Avenue and High Street.
Saturday, May 21. Alameda's Belt Line railroad. Meet in the public parking lot across from the entrance to Jean Sweeney Open Space on Atlantic Avenue.
Saturday May, 28. A. A. Cohen brings the transcontinental railroad to town. UPDATE: We will meet at the intersection of Pacific Avenue and Main Street at the entrance to Alameda Point.
Advance tickets are $40 to attend all three tours, or $15 each. Space will be limited, so we recommend signing up now to guarantee your spot if you are interested in attending. Day-of-event tickets may be available for $20 per person, based on available space.
Buy Tickets
Visit AlamedaPost.com/Tours for more information.
Please enjoy these photos of some of the many houses we saw along our West End tour. How many architectural styles do you recognize? All photos by Adam Gillitt.
Adam Gillitt is the Publisher of the Alameda Post. Reach him at [email protected]. His writing is collected at AlamedaPost.com/Adam-Gillitt.