Our homes reflect the attitude and feelings prevalent at the time they were built. The Greek Revival style recalls that time when — reeling from the British invasion during the War of 1812 — America turned with admiration to a contemporary revolution taking place in the very cradle of democracy.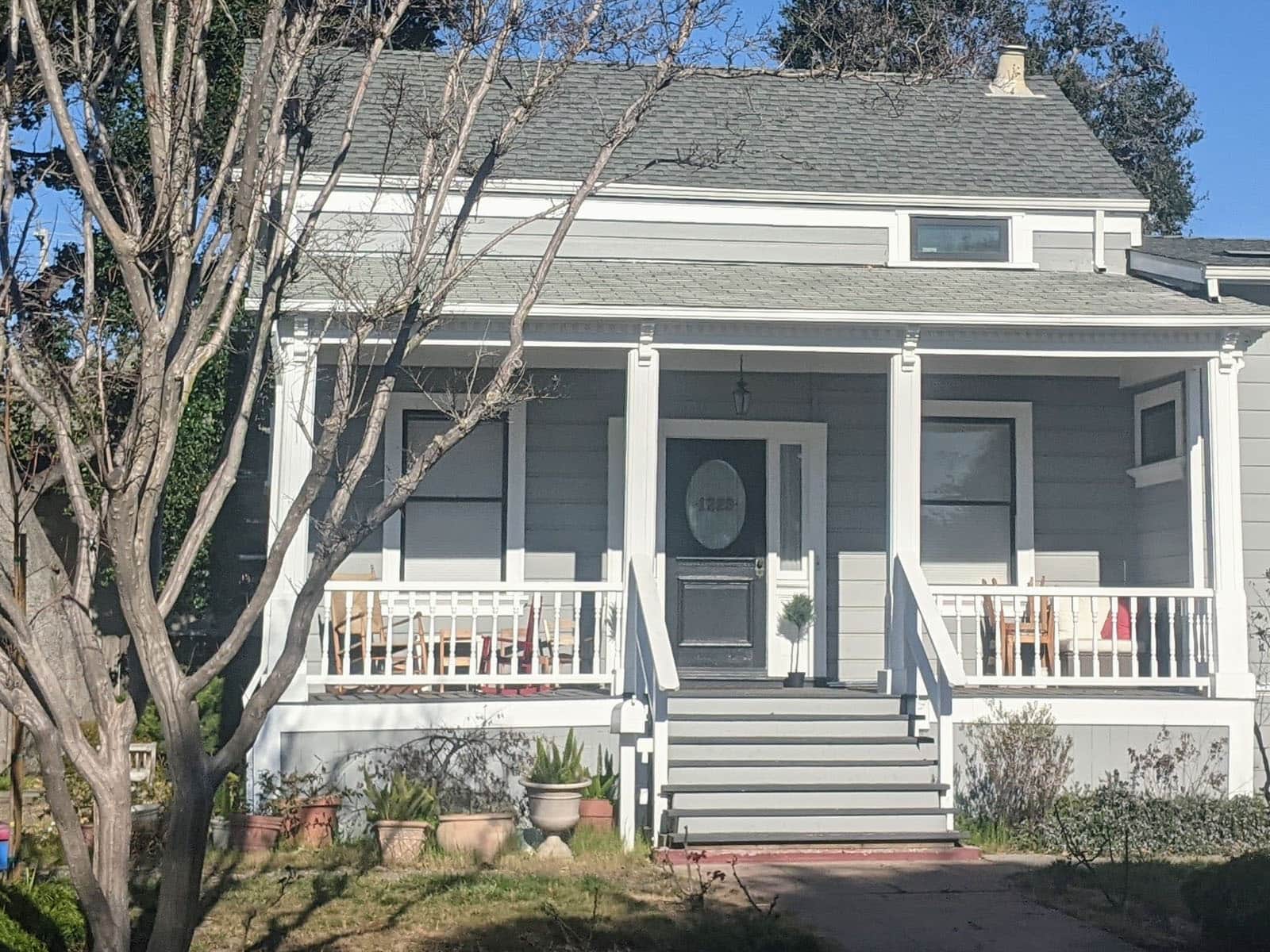 Cristopher Christensen arrived in Alameda sometime in the early 1850s and built a Greek Revival-style home for his family on Post Street. Now greatly altered, this home is arguably the oldest home in Alameda. It was known standing in 1855 but must have been built earlier, although there is no documentation to back that up.
There are homes built in seven Victorian-era styles. Each blossomed and faded during Queen Victoria's reign from 1837 to 1901. Alameda's examples begin with the Greek Revival and end with the Craftsman style. Join
Alameda Post
's editor Dennis Evanosky to explore these styles on Saturday, April 9, 16, and 30.
The rustic Gothic Revival style and its urban counterpart, the Italianate style, stem from the fertile minds of Andrew Jackson Downing and Alexander Jackson Davis. These two men did more than any others of their time to express and then shape mid-19th century taste. Forty-Niner John Nelson Webster settled in Alameda. He built the oldest surviving home on Versailles Avenue. The Rich family lived in the other surviving Gothic Revival homes in Alameda on Fourth Street. The Italianate style blossomed here and there are too many to mention. The same can be said of the simpler Stick Style, which reflects the Machine Age and the invention of new tools — especially the scroll saw — and development of the balloon frame.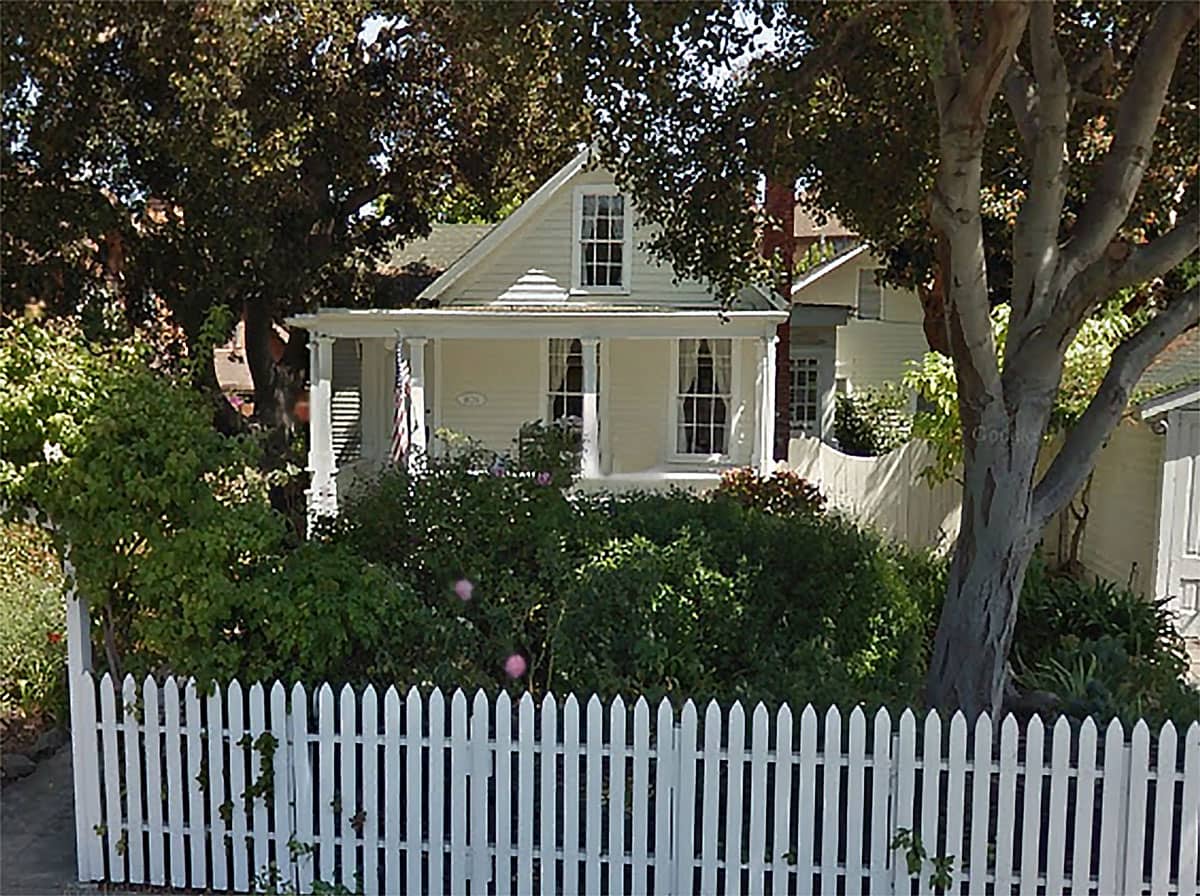 The exuberant Queen Anne style celebrates the spirit of a time that Samuel Clemens called the "Gilded Age." At the same time and in the very same place — the 1876 Centennial Exposition in Philadelphia Richard Norman Shaw introduced the Queen Anne style, a cleaner, simpler style—the Colonial Revival—made its debut.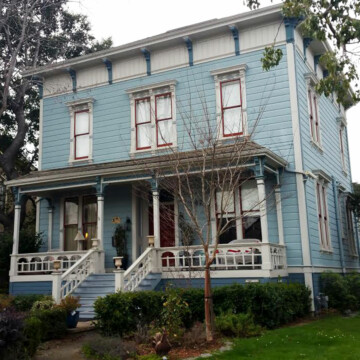 As the 19th century came to an end, history stepped in and played a role forcing architects and builders to go from the elaborate to the simple. Just eight years before Queen Victoria's death brought an end to the era that bore her name, a run on the gold supply precipitated the Panic of 1893 — the worst economic crisis to hit the United States to that point in its history. In the meantime, artisans had stepped in. Gustav Stickley brought us the Craftsman style with its simple, straightforward approach. Things got even simpler with the coming of the bungalow, which is not a style, but a type of house. Builders clad bungalows in a number of styles.
Join award-winning East Bay historian Dennis Evanosky on three Saturdays in April to see these styles first-hand. On April 9, we'll visit the East End, on Saturday, April 16 April 23,(postponed due to rain) we'll have a look at the Gold Coast. We'll wrap things up with a look at the homes on the West End on April 30.
Tours start at 9 a.m. and end at 11:30 a.m. Advance tickets are $15 per person or $40 for all three tours.
Space will be limited, so we recommend signing up now to guarantee your spot if you are interested in attending. Day-of-event tickets may be available for $20 per person, based on available space.
Well-behaved dogs, strollers, and mobility devices welcome. Total walking distance will be between 1-2 miles.
We encourage attendees to wear masks for this event, particularly when in close contact with others, especially if you have not been vaccinated and/or boosted. We also encourage attendees to social distance to minimize any potential risks.
Clicking the links below will take you to checkout via Square, where you can pay securely with your credit card.
All 3 tours: $40
East End 4/9: $15
Gold Coast 4/23: $15
West End 4/30: $15
Dennis Evanosky is an award-winning East Bay historian and the Editor of the Alameda Post. Reach him at [email protected].