The local candidate forums and events season has commenced.
Alameda Post event rescheduled
I announced on August 23 that the Alameda Post would be hosting candidate forums for Mayor and City Council, with a possible date of Saturday, Oct. 8., at the Pavilion at Jean Sweeney Open Space. Due to scheduling conflicts, however, the forums have been postponed to Saturday, Oct. 15, and will be held at the Social Hall at the Mastick Senior Center, 1155 Santa Clara Ave. The Mastick Center has available seating for 300 and plentiful parking. Its central location also is easy to reach by walking or cycling, and has easy access to public transit.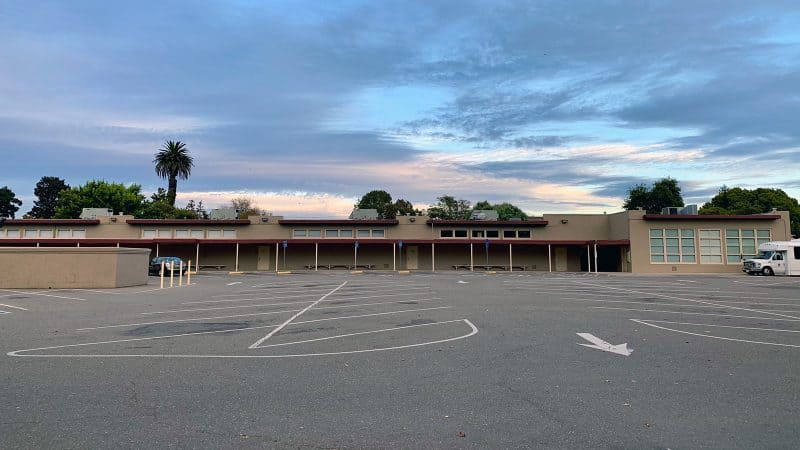 The program will feature Mayoral candidates from 2 to 3 p.m., and City Council candidates from 3:30 to 5 p.m. Both forums will be moderated by the Post's City Council reporter, Karin K. Jensen.
Because the event is being held indoors, I am strongly encouraging all attendees and participants to wear masks. We will endeavor to provide as much fresh air circulation for the room as available. The event also will observe safety protocols to prevent MPox transmission by offering unique microphones for all participants.
Both forums will be recorded and shared online shortly after the event, in an easy-to-access format, where users will be able to choose which questions and answers they wish to hear.
Alameda Post seeks suggestions for candidate forum questions
The Alameda Post plans to ask candidates questions that are relevant and important to our readers, our neighbors, and our local community. To help determine topics of interest, please use the form below to submit questions for local candidates by 11:59 p.m. on Sunday, Sept. 18. Submission period has ended. The Post will list submitted questions in a future article so our readers may select their top three choices before the candidate forums. Please submit questions for all candidates to answer, as questions that target a specific candidate will be discarded.
Local candidates host events
Current hospital board member and City Council candidate Tracy Jensen is holding a campaign event at The Preacher's Daughter Café, 1629 Park St., on Wednesday, Sept. 7, from 5 to 7 p.m. The event will be hosted by Open Government Commission member Jeff Cambra and former Alameda County Supervisor Alice Lai Bitker. More information is available from TracyJensen2022.com
Former City Councilmember Jim Oddie and first-time Council candidate Hannah Groce will host a campaign kickoff fundraiser together on Thursday, Sept. 8, from 6 to 7:30 p.m. at the Fireside Lounge, 1453 Webster St.The event has a suggested contribution of $75 per candidate. Hors d'oeuvres and drinks will be available.  State Assemblymember Mia Bonta will be a special guest. More information, including how to RSVP, is available at hannah4alameda.com.
League of Women Voters of Alameda announces local candidate forums
The League of Women Voters of Alameda (LWVA) is hosting candidate forums over Zoom for many local races in the coming month. The scheduled forums include:
Those interested in viewing the event on Zoom may register at the link provided for each event. LWVA is soliciting questions for their events, which also may be submitted by clicking on each event's link. More information about LWVA events is available from the League of Women Voters of Alameda.
​The League of Women Voters is a national, historic nonprofit, and an educational and political organization of women and men working to raise voters' understanding of major policy issues and to influence public policy through education. LWVA was established 1978 and is a member of both the League of Women Voters of the United States and the League of Women Voters of California.
Adam Gillitt is the Publisher of the Alameda Post. Reach him at [email protected]. His writing is collected at AlamedaPost.com/Adam-Gillitt.