Emergency sewer repair, Hispanic Heritage Month at the USS Hornet, free ferry rides, free induction cooktop rental, and upcoming mayoral candidate forums.
Emergency infrastructure repairs on Buena Vista Avenue
East Bay Municipal Utility District (EBMUD) will begin making emergency repairs to damaged wastewater infrastructure under Buena Vista Avenue the first week of October. EBMUD is undertaking the repairs urgently in an effort to avoid possible pipeline failure and sinkholes. Segments of Buena Vista Avenue between 8th and Ohlone streets will be affected.
During construction, traffic will be reduced to a single eastbound lane, and all westbound traffic will be re-routed. The westbound lane will be closed 24 hours a day, seven days a week. This work will begin the first week of October, 2022 and extend through February, 2023. Work hours will be 7 a.m. to 7 p.m., including some Saturdays. Workers will place traffic plates over open trenches at the end of construction each day, and driveway access will be maintained. Please note that street parking will be impacted. EBMUD will work to control odor, but there may be some intermittent impacts.
EBMUD strongly encourages residents to attend their virtual Public Meeting this Thursday, September 22, at 6 p.m. to get information about the impacts of this emergency construction project. Staff will present more information about the project and receive comments. For questions about the public meeting, contact Community Affairs at [email protected] or 510-287-0140.
USS Hornet Celebrates Hispanic Heritage Month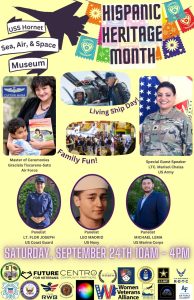 Join the USS Hornet's day of community and family at their Hispanic Heritage Day celebration this Saturday, September 24. Bring the whole family to the event, which honors Hispanic-Americans in the armed forces. Special displays, exhibits, speakers, open cockpits, and more, will be open to the public from 10 a.m. to 5 p.m.
Graciela Tiscareño-Sato, a UC Berkeley graduate and Air Force veteran, will preside as master of ceremonies. Tiscareño-Sato is the author of award-winning children's book Good Night Captain Mama: Buenas Noches Capitán Mamá, the first bilingual children's book about mothers in the military.
The event will include a large number of panelists and exhibitors, listed on the USS Hornet website. Guests are invited to bring printed photos of relatives who have served in the military to add to a large poster that will be on display. Tickets range from $10 to $20 and are free for children 6 and under. Please note that the latest time to enter the event is 4 p.m.
Free ferry rides for California Clean Air Day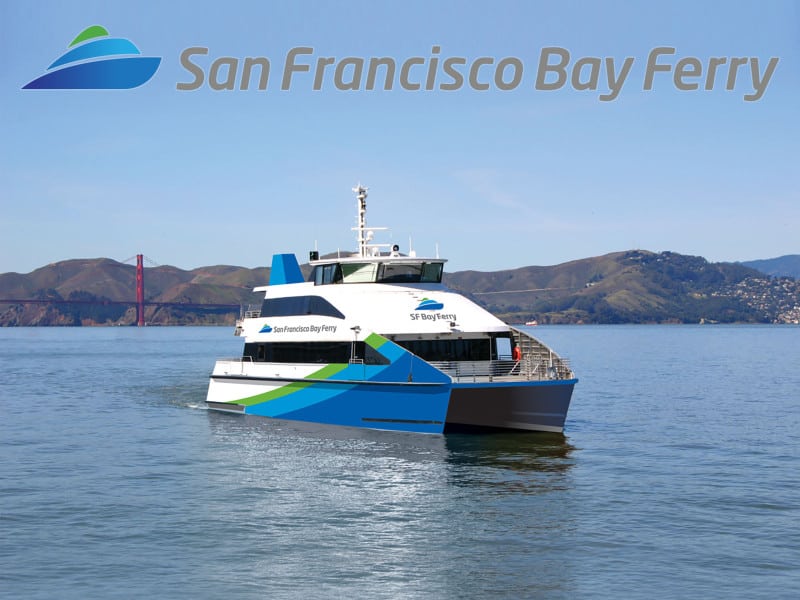 The San Francisco Bay Area Water Emergency Transportation Authority (WETA) will offer free ferry rides on October 5 to celebrate California Clean Air Day.
"Ferries are a critical piece of the Bay Area transportation puzzle, providing a clean congestion-relieving transit option to get travelers out of their cars," said WETA Executive Director Seamus Murphy. "We've been busy improving the rider experience in addition to reducing emissions from our ferries, and we welcome commuters to take advantage of a free ride on Clean Air Day on October 5. Once you take a ferry, it's really hard to go back to sitting in gridlock on the freeway."
WETA has been working on upgrades to make their public transit even more eco-friendly. Ten of the agency's 16 vessels, including the newly launched MV Dorado, meet the U.S. Environmental Protection Agency's strong diesel emissions standards with Tier 4 engines. Two more ferries are slated for engine upgrades to bring them to the same standard in the coming months. WETA also is continuing work on development of the new San Francisco Clean Ferry Network, a service connecting waterfront communities including Treasure Island, Mission Bay, and downtown San Francisco with zero-emission battery-electric ferries.
Test drive an induction cooktop
Pacific Gas and Electric (PG&E) invites their customers to enjoy a free two-week induction cooktop rental through their Induction Cooktop Loaner Program. All customers—including gas-only customers—are eligible. Free on-demand induction cooking classes are available online to help customers get started.
After approving an induction cooktop rental request, PG&E will ship a kit straight to the customer. Each package will include an induction cooktop, an induction-ready pan, a small magnet, an info/FAQ sheet, packing materials, and a return shipping label.
Induction cooktops are safer and more energy efficient than both gas and electric cooking. The energy produced by the cooktop is supplied directly to the cooking vessel by a magnetic field. The cooktop automatically adjusts the magnetic field generated to the size of the cookware base so that very little energy is wasted during the cooking process. Less energy wasted means a lower electric bill and a cooler kitchen.
Mayoral candidate forums begin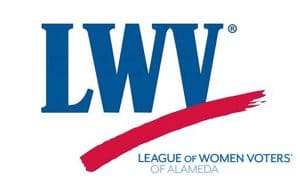 The League of Women Voters of Alameda (LWVA) is hosting the first mayoral candidate forum of the season this Wednesday, September 21. Tune in via Zoom at 7 p.m. to hear from candidates Marilyn Ezzy Ashcraft and Trish Spencer. (LWVA's website states that candidate Barack D. Obama Shaw could not be reached to participate.)
Questions for the candidates will not be taken at the time of the forums, but voters may submit questions in advance by emailing [email protected]. Please submit questions by noon on September 21. To attend the event, register online with your name and email address.
Also mark your calendars for the upcoming Alameda Post Candidate Forums on October 15. All eight candidates for Mayor and City Council have confirmed they will attend the event, which will be held in person at the Mastick Senior Center. Read questions readers submitted and vote online for your top three choices to be asked at the forums.