Our journey through time exploring the history of 2242 San Antonio Ave. comes to a close.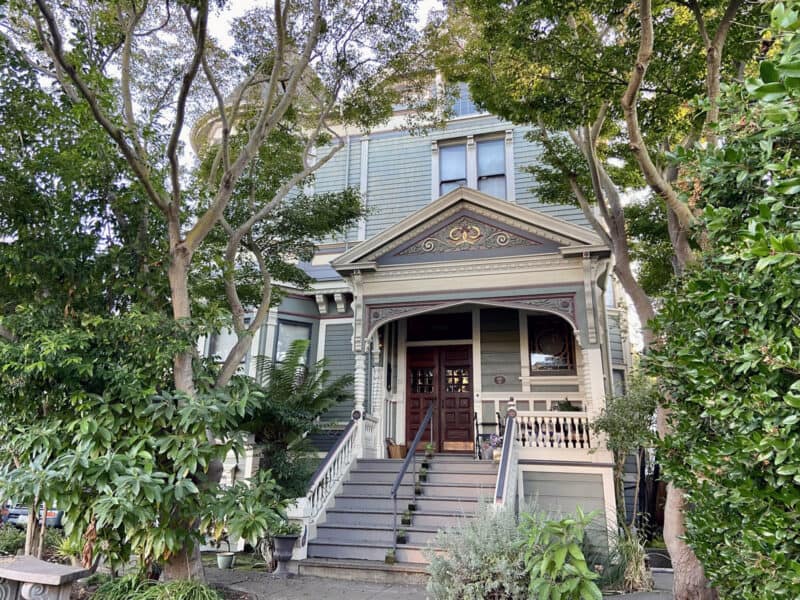 "Give me an old house full of memories and I will give you a hundred novels!"
― Mehmet Murat ildan, Turkish playwright and writer
When I began this series on 2242 San Antonio Ave., I had no idea it would go to 13 parts. To me it was just another interesting old house, one of the precious few Victorian-era homes surviving intact into the 21st century. But my philosophy on exploring any topic is that when I strike a rich vein of gold, I keep digging, no matter how long it takes. And 2242 San Antonio Ave. has been a rich vein of gold indeed. Starting with the earliest owner, Earl A. Fargo, in 1892 and going all the way to current owner Gretchen Lipow, this home has seen many joys and tragedies—and has engendered many interesting stories over the generations.
A home full of history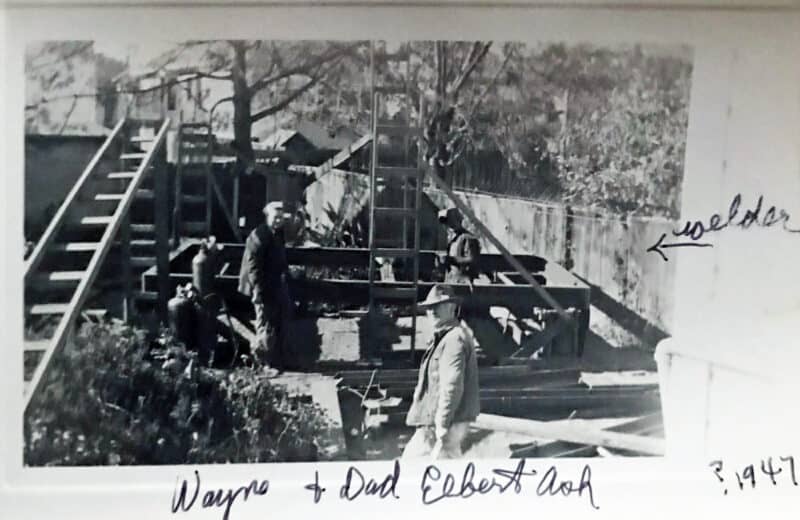 From E. A. Fargo's untimely death less than a year after moving into this home (see Part 1), to his sister-in-law being struck and killed by a streetcar at Willow Station (Part 2), to its purchase by Hanford rancher William Peoples McCord in 1912 (Part 3), to a story of a deadly day at the polls (Part 4), to a double-wedding ceremony in 1921 (Part 5), to the construction of a working sawmill in the backyard (Part 6), and even a connection to famed Mexican artists Diego Rivera and Frida Kahlo (Part 11), this house has generated enough memories for at least a few novels.
A series of this length and depth never would have been possible without a few really good human sources. There is only so much history of an individual house to be found in books, online, or in county records. For the really good stuff you need people, preferably people who consider themselves family historians. And in that regard, I struck gold.
The memory keepers of 2242 San Antonio Ave.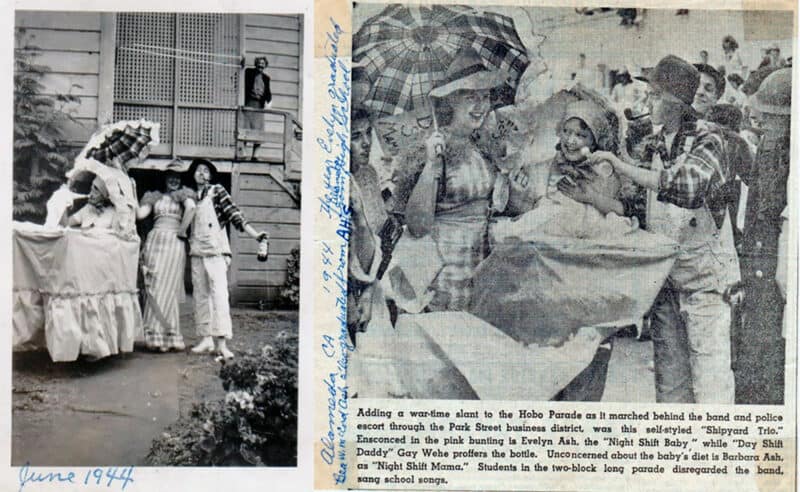 Fred Strube, of White Salmon, Washington, grew up in the cottage behind 2242 San Antonio Ave. starting in 1948, and has many happy memories of this place, and of his grandmother Beatrice, who lived in the main house. When he learned I was looking into his old family home, he put me in touch with his younger sister Carol Strube Gustaveson, of Redmond, Oregon, who also has many fond memories of this house and the backyard cottage. Carol, as family historian, has provided a wealth of vintage family photos and detailed recollections of the McCord/Ash/Strube history in this home. It is no exaggeration to say that without Carol and Fred's contributions, this house's history would have been less than half its current length.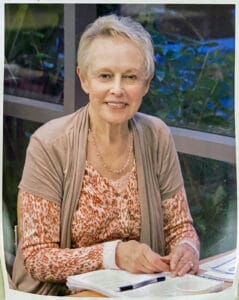 In addition to those former residents, who gave me a direct family history dating all the way back to 1912, I was also fortunate to have met the current resident, Gretchen Lipow, who has been the owner and historian of this home since 1999. Gretchen has been very generous with her time, and during a series of phone calls and in-person visits shared with me a lifetime of stories and memories, along with access to family photos.
Thanks to all of these sources, plus some additional research, I was able to put together a complete history of this home from 1891 to present—at least as complete a history as had likely ever been done on this home. It was gratifying to share this information with both the past and current owners of the property, and to play a part in  each of them learning things they didn't know before because they hadn't been in contact with each other. In that sense, these articles hopefully can act as a bridge that connects and preserves the story of this home through all of the owners and generations.
Not just a building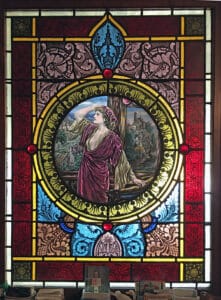 As I've learned, the story of a house is not just about the architectural style, craftsmanship, wood, glass, and paint. While those aspects can be interesting and beautiful, often the most captivating story of a home is about the people who have lived in it. After all, homes aren't built to stand as monuments. Each and every one of them was built to shelter people and be the setting for their lives. And we can relate to those lives, because we've all had similar joys, celebrations, ordinary moments, and sad times too.
The story of 2242 San Antonio Ave. not only connects us to its architectural history, but perhaps more importantly, to its human history. And when you look at the old house next door, and the one down the street, and houses all over town, you realize they all probably have equally interesting histories just waiting to be discovered. Telling all of those stories could take a while, especially if the houses end up being as rich a vein of gold as this one. But I'll keep digging as we explore the hidden histories of our Alameda Treasures.
Ownership history of 2242 San Antonio Ave.
1891 – Built by Thomas I. Pyne.
1892 – Sold to Earl A. Fargo for $5,000.
1892 – Deed transferred to E.A. Fargo's wife, Mollie A. Fargo, just prior to his passing.
1912 – Sold to William Peoples McCord, of Hanford, California, after Mollie's passing. Purchase price unknown.
1912 – Burnside McCord and Catherine (Kitty) McCord, son and daughter-in-law of William P. McCord move in.
1947 – Catherine McCord passed away, and the house transferred to her daughter Beatrice McCord Ash and son-in-law Elbert Ash. Burnside McCord predeceased her in 1927.S
1969 – Elbert Ash passed, with wife Beatrice having passed in 1968.
1971 – House purchased by Jim Smallman, who would become a well-known restorer of Victorian-era homes in Alameda, for $32,000. This was his first restoration project.
1977 – Smallman purchased the cottage next door at 2246 San Antonio Ave., and expanded 2242's backyard into 2246's, thus creating a large L-shaped yard for 2242. Yard remains to this day.
1990 – After a job loss and a move to southern California, Smallman sold both 2242 and 2246 San Antonio Ave..
1990 – Patricia and Maxwell Layard purchased 2242 San Antonio Ave. from the Smallmans for $460,000.
1999 – Gretchen and Arthur Lipow purchased the home for $725,000 from the Layards, who moved to Texas to be closer to their daughter.
2016 – Arthur Lipow passed away and Gretchen Lipow continued as owner and caretaker, along with boarders and a tenant.
2022- Gretchen Lipow still going strong, staying active in the community, and continuing the story of the grand home at 2242 San Antonio Ave. The house that originally cost $5,000 is now worth at least $2.6 million.
Contributing writer Steve Gorman has been a resident of Alameda since 2000, when he fell in love with the history and architecture of this unique town. Contact him via [email protected]. His writing is collected at AlamedaPost.com/Steve-Gorman.