The Lutjens House on San Antonio Avenue keeps revealing more stories.
This was to be the final chapter about the 1878 Swiss Gothic house at 1717 San Antonio Ave.—the Lutjens House—but a longtime neighbor and friend of the Blair-Petersen family came forward after reading these articles in the Alameda Post, and there is now more information to share in yet another chapter.  [See Part 1 and Part 2 of the story.] This neighbor brought to my attention two adjoining properties that have been a part of the Lutjens estate for generations. One is a former carriage house, built in 1882. The other is a former chicken coop, remodeled into a cottage in 1918. Both are residences now, and we'll explore them and other discoveries in the next chapter, coming soon.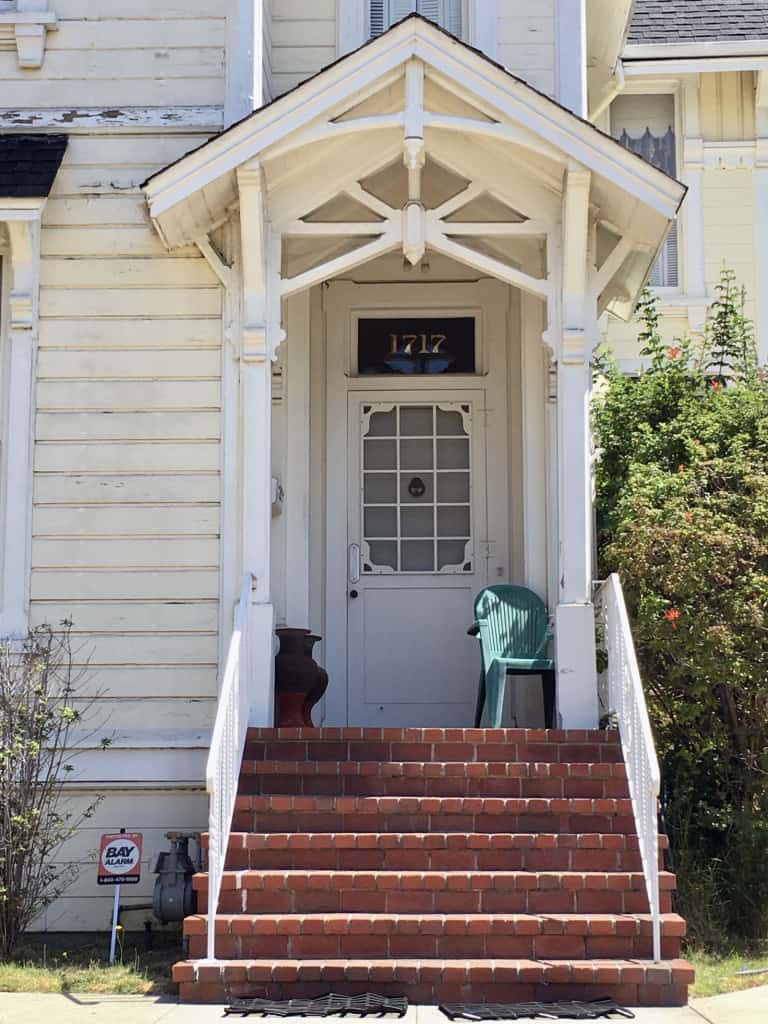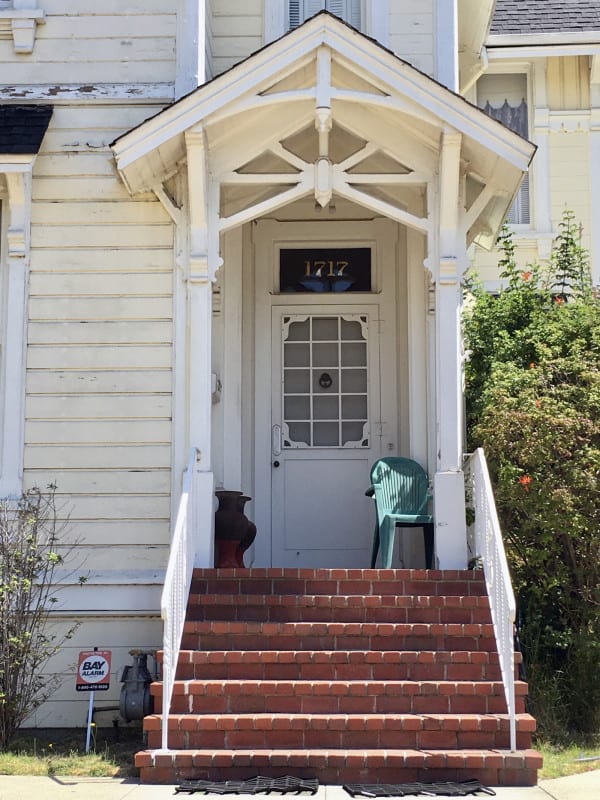 For now, though, we'll follow the last generation of the Lutjens family to live in the main house. Although a cousin of the family now owns the home, it was Jane Blair Petersen, granddaughter of patriarch Captain Charles Lutjens, who was the last known member of the Lutjens clan to occupy the house until her passing in late 2019. That marked the end of 120 years of Lutjens family ownership of the historic home. Jane's husband Ernest Petersen had predeceased her by just over a year, in 2018.
The story of this house, like many old houses you pass while out on a walk in Alameda, is remarkable. People who have lived here include a lumberman, a sea captain/seal hunter, a research chemist at a paint company, a U.S. State Department employee, a U.S. Army soldier, members of the Peace Corps, and an executive assistant to the chairman of the board of Bank of America, among others.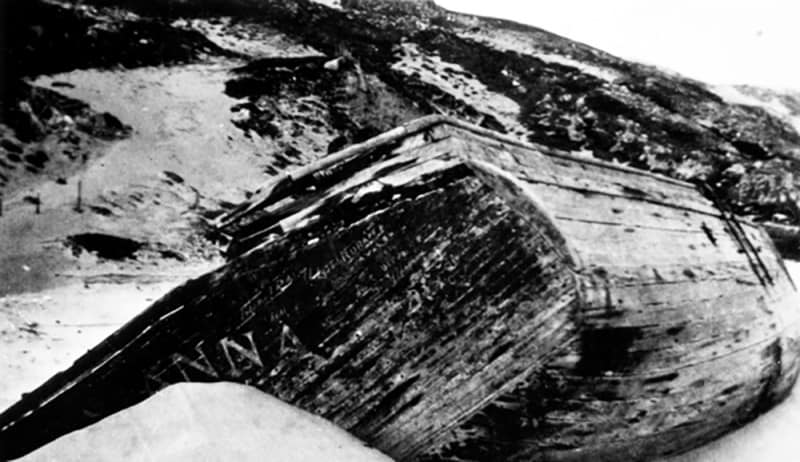 Along the way there was a child named Alaska, a 20-year sojourn to India and the Middle East, a gas explosion that wrecked the kitchen and blew off Charles Lutjens' hair, a detention by the armed Russian naval cruiser Zabiaka, a schooner wrecked on the shores of San Miguel Island off Santa Barbara, a murder-suicide attempt at sea, and unsubstantiated claims of smuggling opium. None of these stories would have been known to me had a clerical error on a 1940 census form not confused my house at 1717 Grand St. with the Lutjens house at 1717 San Antonio Ave.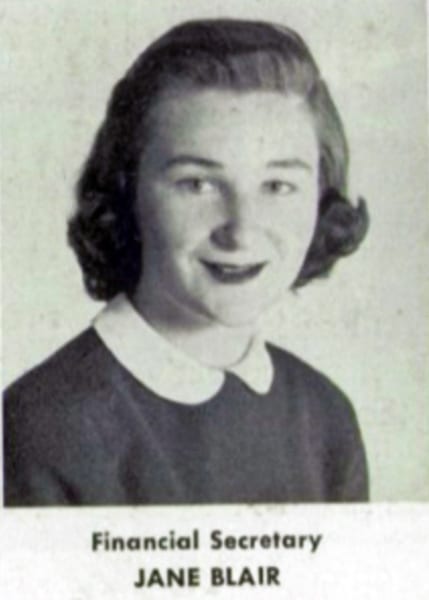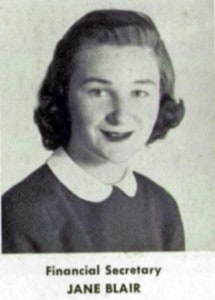 Captain Charles Lutjens' granddaughter Jane Blair attended Alameda High School, and afterwards, UC Berkeley. It was on a UC Berkeley sponsored Peace Corps trip to India that Jane would meet the love of her life, Ernest Peter Petersen. Ernie had been raised in Audubon County, Iowa, where he learned farming and was one of ten children. His father had immigrated to the U.S. from Denmark. Ernie served in the 5th Army's 101st Division in the Korean War and saw action on the front lines. In 1963 he joined the Peace Corps, and met Jane while serving in India.
Their whirlwind love story took them to many places around the world, due to Ernie's position with the Foreign Service of the State Department and other U.S. agencies. As they moved from country to country, Jane also worked on international development in such places as Vietnam, Egypt, and Somalia.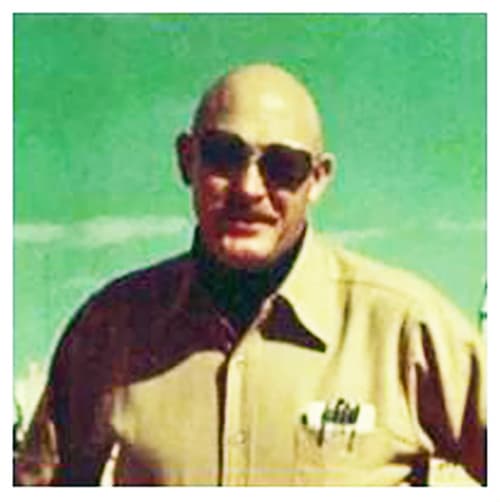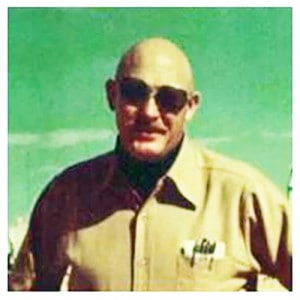 After 20 years of overseas service, Jane and Ernest Petersen returned to the family home in Alameda, around 1984. They lived in the back cottage on the property (formerly the chicken coop) while parents Alaska and James Blair continued to live in the main house. It was during that time that Jane became executive assistant to the chairman of the board of Bank of America.
By 1994, with her parents Alaska and James Blair deceased, Jane Blair Petersen was the next generation to take ownership of the Lutjens estate on San Antonio Avenue. She moved into the main house with her husband Ernie. By 2003 she had joined the American Association of University Women, Alameda Branch, where she would remain a member for the next 16 years. The AAUW has been empowering women since 1881. With branches in every state, the AAUW prioritizes equity for women and girls, freedom from sexual discrimination, education, health, fair pay, and careers in STEM (Science, Technology, Engineering and Math education). Jane was a valued member of their Evening Books Group and attended monthly luncheons.
The Petersens also were members of Christ Episcopal Church, at the corner of Grand Street and Santa Clara Avenue. It must have been devastating for Jane to lose the love of her life, Ernie, in 2018, after decades of life and adventures together. And like her mother Alaska, who died just one year after losing her husband James Blair, Jane also died just over a year after losing her dear Ernie. I would have loved to have met Jane and talked with her about her memories of her parents Alaska and James Blair, her grandmother Sophie Lutjens, and growing up at 1717 San Antonio Ave.
Before I found Jane's obituary and learned she had passed, I went to the house, knocked on the door, and left a letter for her. As it turns out, I missed meeting her by three years, but I hope these articles have helped shed some light on the interesting lives of these Alamedans who came before us. As I like to say, every old house can tell a story, if we just take the time to look. In this case, it took about two months of research to tell the story of the Lutjens family home on San Antonio Avenue, and whenever I pass this house from now on, I'll feel much more of a personal connection to it and its history. For me, that's what studying the past is all about.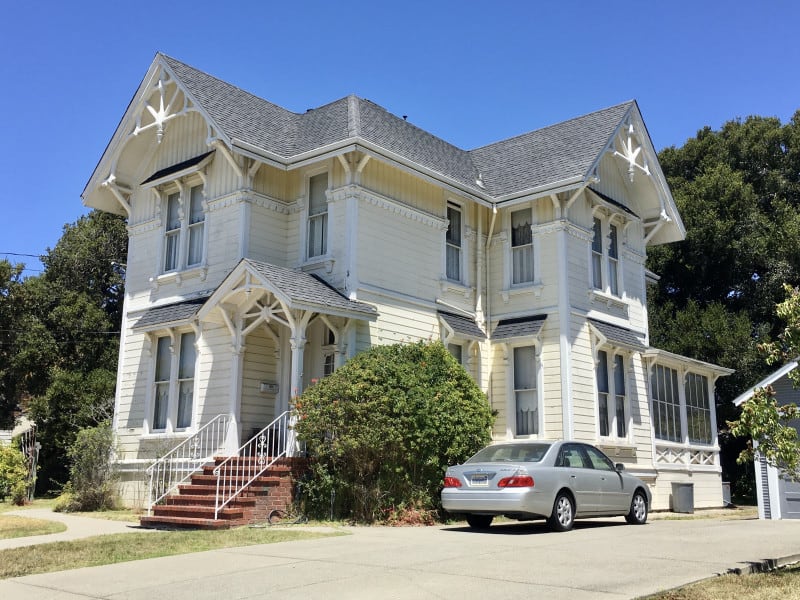 Next time, we'll wrap up the story of 1717 San Antonio Ave. by looking at the historic carriage house on the property, along with a chicken-coop-turned-cottage. These dwellings once housed Blair-Petersen family members, along with tenants who would become close family friends and even buy the properties from the family at different points in time. We'll also find out how my recent chance meeting with a neighbor across the street led to a secret being revealed about the arrangement of trees in front of the main house, and how Ernie had a specific scheme in mind when he had these trees planted. Of course, Ernie had a way with agriculture, which is why he was summoned to New Delhi to meet with Indian Prime Minister Jawaharlal Nehru in the early 1960s. We'll explore all of this and more next week.
For more information about the organization that Jane Blair Petersen belonged to and supported, the American Association of University Women, see AAUW Alameda Branch.
Contributing writer Steve Gorman has been a resident of Alameda since 2000, when he fell in love with the history and architecture of this unique town. Contact him via [email protected]. His writing is collected at AlamedaPost.com/Steve-Gorman.