Urgent need for pet fosters, new public art, Veterans Day celebration, Thrifty Kitty's sale a success, 'Radium Girls' opens, and a memorial.
Foster homes needed while FAAS repaves parking lot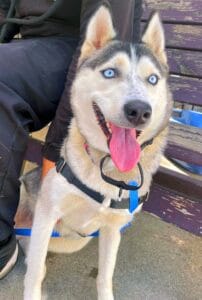 Calling all animal lovers! Friends of the Alameda Animal Shelter (FAAS) is repaving their parking lot this Friday, November 11, weather permitting, and needs temporary foster families right away. Can you help?
The repaving job is a noisy, smelly business that will scare the critters who live there, so FAAS is trying to get them into foster homes for just a while. One of the animals who needs a foster home during the repaving project is the sweet and beautiful 1-year-old husky in the photo. His name is Aioli, and he's just one of the many wonderful doggos at FAAS.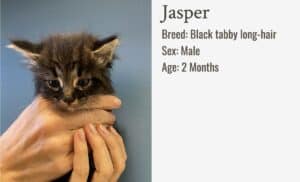 You can see photos of all of FAAS's residents who need placement on the FAAS website. FAAS supplies all the food, medicine, and accessories foster families need to take great care of these wonderful companion animals.
If you would enjoy some very special puppy kisses or kitty love from these appreciative animals, please email Monica [email protected] or Steve at [email protected].
New public art celebrated
Mayor Marilyn Ezzy Ashcraft, members of the Alameda Public Art Commission, City Staff, and members of the public gathered at the newly-named Seaplane Lagoon Promenade on Saturday morning, November 5, to introduce and celebrate Alameda Afore and Beken, the city's two newest public artworks.
Alameda Afore, located in the median of the entrance to Alameda Point on West Atlantic Avenue, was designed by Rodrigo Nava. DeWitt Godfrey's Beken towers over the park next to Seaplane Lagoon. Both installations were proposed and installed by developers of buildings at what was formerly known as Site A to satisfy their requirement under Alameda's Public Art Ordinance.
Mayor Ashcraft, Public Art Chairperson Adam Gillitt, and Walker Toma, Development Manager with the Community Development Department, all spoke to the slightly drizzle-damp gathering, and, together with other City staff and Public Art Commissioners, cut the ribbon to officially open the artworks to the public.
After the ribbon-cutting, refreshments were served and attendees were drawn along to Fiesta Alameda, the West End Arts District's festival celebrating Latin music, dance, food, and culture, with a procession of musicians and dancers from Sambafunk! Learn more about Alameda's public art program on the City's website.
All photos ©2022 Maurice Ramirez.
Observe Veterans Day with music, barbecue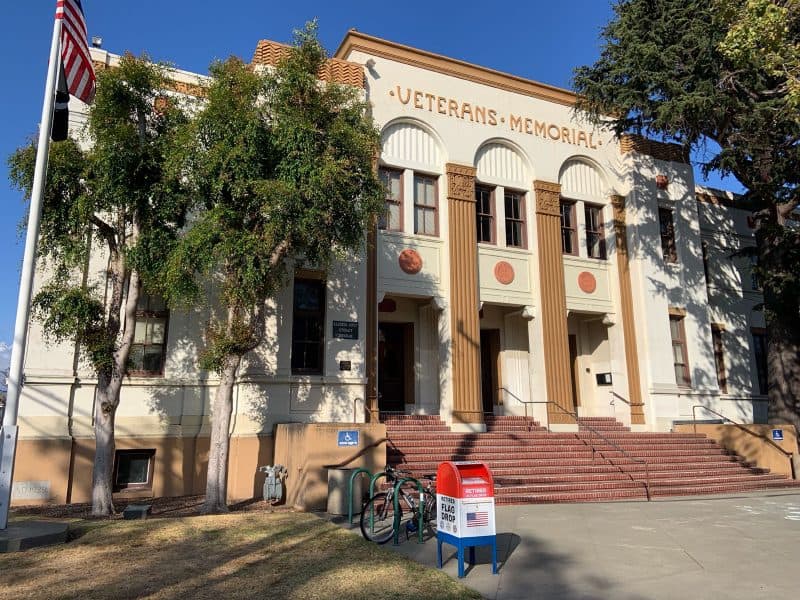 Alameda will kick off the Veterans Day holiday—Friday, November 11—with a community celebration at the Veterans Memorial Building, 2203 Central Ave., at 10:45 a.m., featuring Alameda's own Sal Castaneda of KTVU News as Master of Ceremonies.
Commanding Officer of Naval Operations Support Center, Captain Kerri Chase, will be the Keynote Speaker, the Color Guard will be provided by US Navy Sea Cadets Gray Ghost Division. The Alameda High School Band, led by Tyra Ingram, will present a concert.
Immediately following the concert will be a barbecue with hamburgers, hot dogs, baked beans, chips, homemade cupcakes, sodas, and water.
For further information, please contact Joe LoParo at 510-813-5273.
Annual jewelry sale brings in more than $15K for FAAS


The 9th Annual Jewelry and More sale last week was a major success, according to organizer and FAAS volunteer Vali Ebert. The two-day sale at Thrifty Kitty brought in at least $15,000 for FAAS, Ebert said.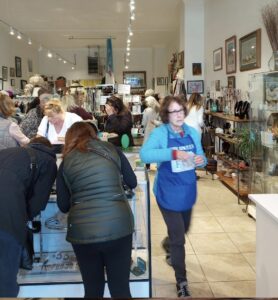 "I would expect it to go well over $20,000 soon, due to additional sales and donations," she added. "Thanks to all who donated, volunteered, staffed, bought, and everything else you did to make the sale a success."
Ebert will start accepting jewelry donations for next year's sale soon, she said. But first she'll take a hard-earned week off.
In other news, the main FAAS shelter at 1590 Fortmann Way is now open for walk-up adoptions noon to 4 p.m. Wednesdays, Fridays, and Saturdays. No appointment is needed to meet pets during these hours. The satellite adoption location at 2228 South Shore Center, in the outdoor mall, is open Wednesday through Sunday.
FAAS shelters and cares for abandoned companion animals, finds them new homes, and prevents animal cruelty through education and outreach. Through a unique public-private partnership, FAAS has managed the open-intake City of Alameda Animal Shelter since 2012. With innovative programs, community partnerships, and a passionate base of volunteers and donors, each year FAAS saves on average 97 percent of the nearly 1,000 lost, abandoned, and homeless animals who enter the shelter.
Alameda High School presents Radium Girls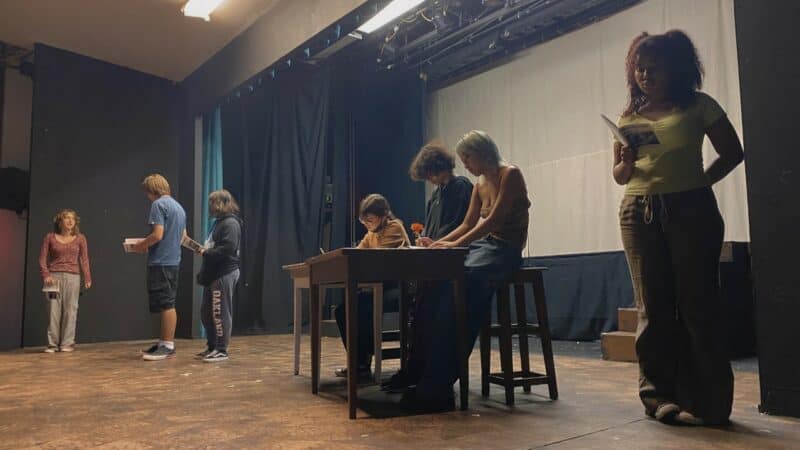 The Drama Department at Alameda High School and Theater Director Anneka Fagundes will present D. W. Gregory's gripping drama, Radium Girls, November 10 through 19. In 1926, radium was a miracle cure, Madame Curie an international celebrity, and luminous watches the latest rage—until the girls who painted them began to fall ill with a mysterious disease.
Inspired by a true story, Radium Girls traces the efforts of Grace Fryer, a dial painter, as she fights for her day in court. Her chief adversary is her former employer, Arthur Roeder, an idealistic man who cannot bring himself to believe that the same element that shrinks tumors could have anything to do with the terrifying rash of illnesses among his employees. As the case goes on, however, Grace finds herself battling not just with the U.S. Radium Corporation, but with her own family and friends, who fear that her campaign for justice will backfire.
Radium Girls opens Thursday, November 10 and runs through Saturday, November 19 at Alameda High School's Frederick L. Chacon Little Theatre, 2200 Central Ave.. Showtimes are 7 p.m, on November 10, 12, 17, 18, and 19, and at 2 p.m. on Sunday, November 13. There will not be a show on Friday, November 11, in honor of Veteran's Day. Tickets are $15 for adults, $10 for students and seniors, and may be purchased online.
In memoriam