Votes to approve APD auditor and Grand Street plan, give names to three new parks.
At its November 1 meeting, City Council took care of several outstanding issues: they directed staff to hire a full-time Police Auditor/Advisor, revised the design of the Grand Street Resurfacing and Safety Improvement Project to include separated bicycle lanes and chicanes, and named three new parks.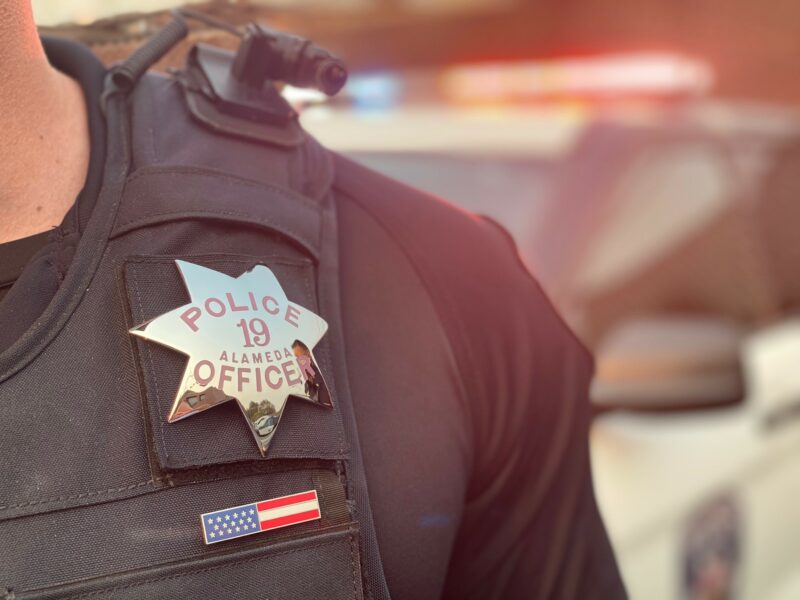 Improving police accountability
To improve police accountability, Council voted to hire a full-time Police Auditor/Advisor (PAA). The PAA will not be a member of the Alameda Police Department (APD) but will have direct access to top decision-makers and report to the City Attorney. The PAA will advise the Chief of Police on operations, policies, and procedures and be responsible for achieving and maintaining APD accreditation from the Commission on Accreditation for Law Enforcement Agencies (CALEA).
Twenty-two people gave public comments. About 40 percent supported the staff's recommendation to hire a PAA and achieve CALEA accreditation, 45 percent strongly objected to the lack of a citizen oversight committee and in some cases opposed the staff recommendation, and the remainder offered alternate ideas such as postponing the decision to obtain greater public input.
Mayor Marilyn Ezzy Ashcraft said she was fine with having a community process but considered hiring the PAA a constructive first step. She noted that hiring an auditor was not an indictment of Police Chief Nishant Joshi, whom she commended. However, she said that as people in power come and go, it's important to put processes in place to safeguard the community.
Councilmember Trish Herrera Spencer said that the community-led Steering Committee on Police Reform and Racial Equity, which had recommended a community oversight committee, was hand-picked by a former City Manager and met behind closed doors without public input. She felt they did not represent the community at large. She recommended that community members interested in providing direct input to APD participate in the Department's quarterly community beat meetings between residents and APD officers and lieutenants who directly serve their jurisdiction.
The vote to improve police accountability by hiring a full-time PAA who would report to the City Attorney and seek CALEA accreditation passed 4-1, with Mayor Ashcraft and Councilmembers Tony Daysog, John Knox White, and Herrera Spencer voting in favor. Vice Mayor Malia Vella voted against.
Grand Street Resurfacing Project approved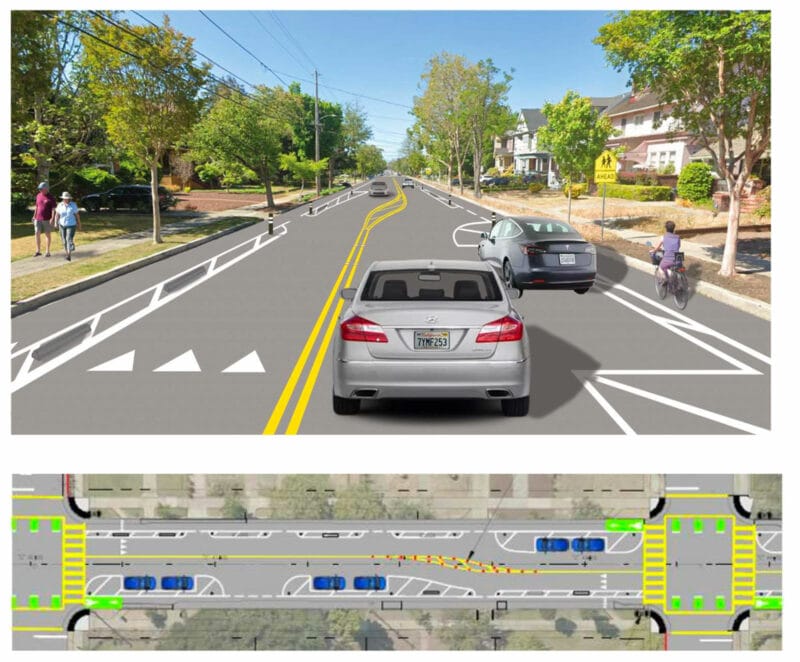 In other business, Council authorized Interim City Manager Nancy Bronstein to proceed with a revised Grand Street Resurfacing and Safety Improvement Project to include chicanes and bike lanes separated from traffic by bollards north of Otis Drive. Chicanes force drivers to slow down to negotiate a serpentine path. Parking will be on alternating sides of the street since there will no longer be room for parking on both sides. This is the design that staff recommended, which Council conditionally approved on June 22.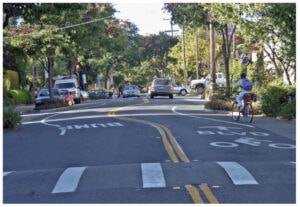 However, at its October 4 meeting, Mayor Ashcraft said staff had not addressed her concerns about the configuration's safety. Therefore, she voted with Councilmembers Trish Herrera Spencer and Tony Daysog for a design with a two-way separated bikeway between Shoreline and Otis Drives but traditional bike lanes north of Otis Drive.
After the meeting, Mayor Ashcraft discussed her concerns with staff and Bike Walk Alameda, learned additional information about the configuration's safety, and viewed examples of locations in other cities where chicanes are successfully in place. On October 18, Council voted to consider this new information at its next meeting. On November 1, Mayor Ashcraft joined Councilmember John Knox White and Vice Mayor Malia Vella in voting for the design recommended by City staff.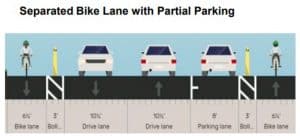 In addition to the separated bike lanes and chicanes north of Otis, there will be a two-way separated bikeway in front of Wood Middle School between Shoreline and Otis drives and enhanced crosswalks with rapid-flashing beacons at the intersections of Grand Street and San Jose and San Antonio avenues, along with speed humps and designated accessible parking spaces.
New parks get names
Council unanimously voted to name three new parks as follows: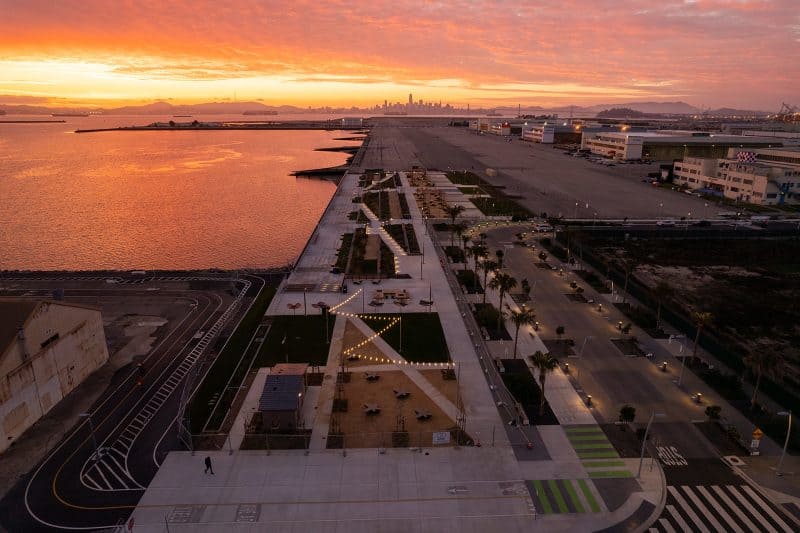 The Alameda Landing Waterfront Park at the end of Fifth Street will be named Bohol Circle Immigrant Park. Staff will include educational signage about Bohol Circle, a Filipino American social society in Alameda.
The Alameda Point Neighborhood Park will be called Whale Park.
The Alameda Point Waterfront Park will be called Seaplane Lagoon Promenade.
Contributing writer Karin K. Jensen covers boards and commissions for the Alameda Post. Contact her via [email protected]. Her writing is collected at https://linktr.ee/karinkjensen and https://alamedapost.com/Karin-K-Jensen.