Another tragic death, a new family moves in, and some previously unpublished history.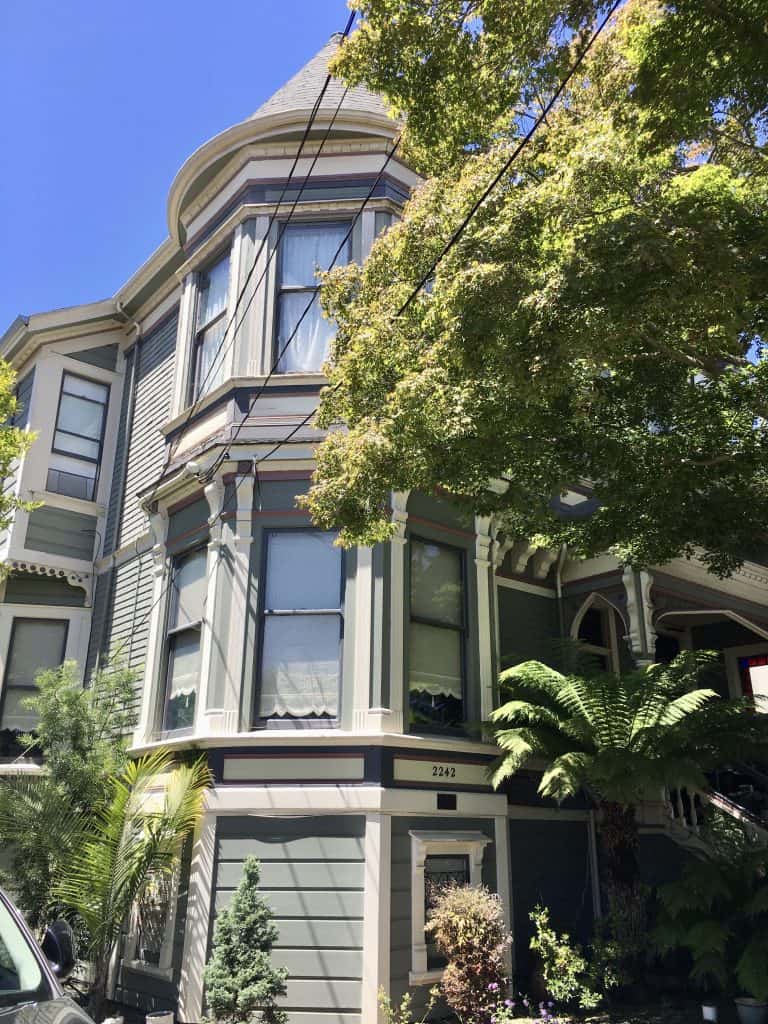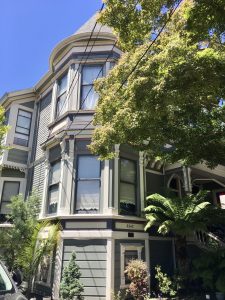 In Part 1 of the story of the Fargo House, we learned that this Queen Anne home was built by Thomas I. Pyne in 1891, and its first owner, Earl A. Fargo, a relative of one of the founders of Wells Fargo Express, only got to live in his new house about a year before his untimely passing in 1892. His widow, Mollie A. Fargo, lived another 18 years, and when she passed in late 1910, her sister Susie Diamond (1837-1912) traveled up from Hanford, California, a year and a half later in order to settle the estate.
2242 San Antonio Ave. connected to one final death in the Fargo family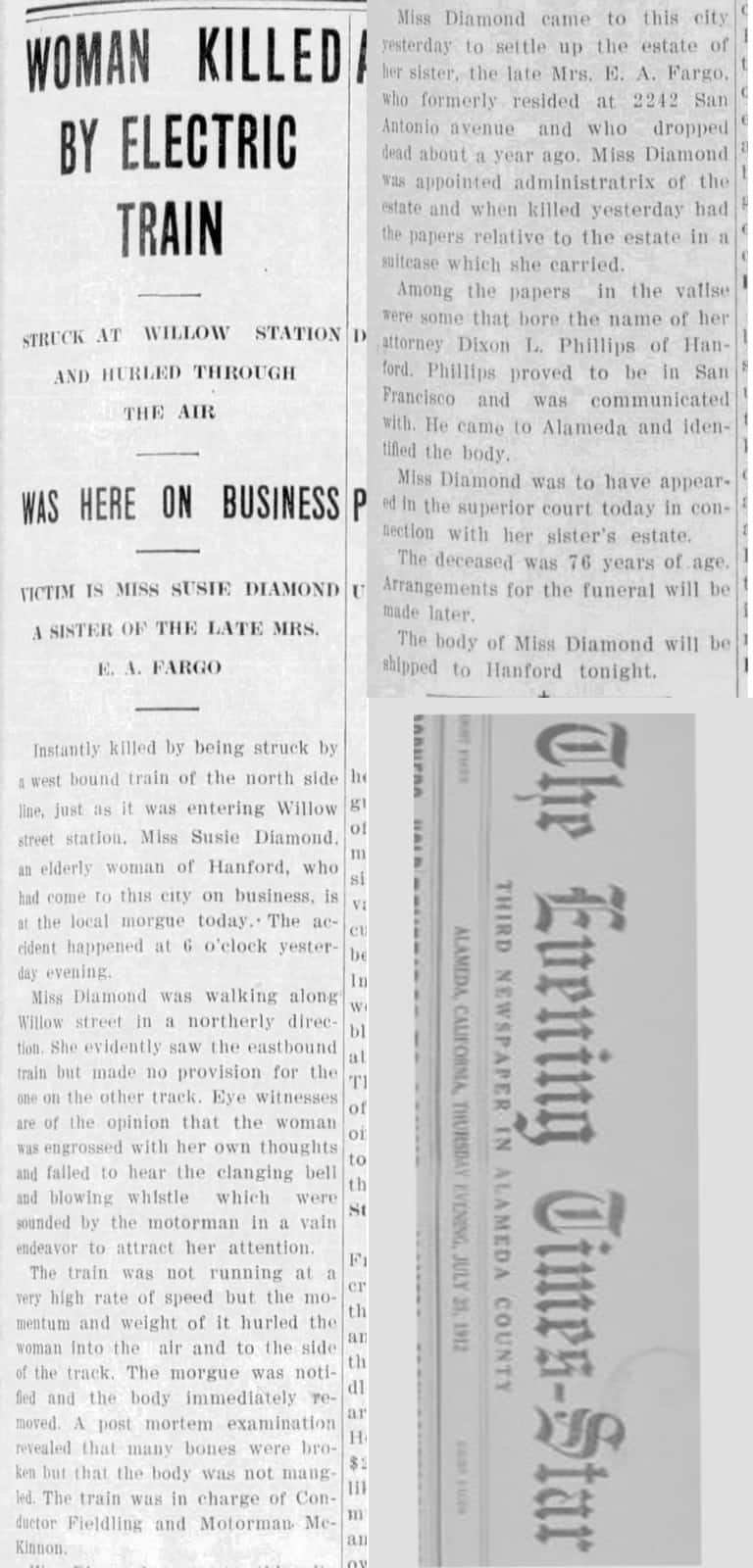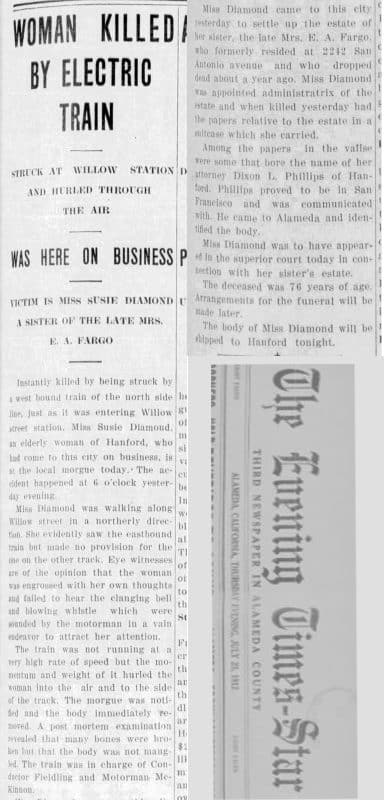 It was on this fateful trip to Alameda that the death of one sister would lead to the death of the other. An article in the Alameda Daily Argus on July 25, 1912, described what happened. Walking north along Willow St., carrying with her paperwork related to the estate and perhaps engrossed in thought, Miss Diamond waited for an eastbound train to pass but then failed to heed the whistle of a westbound train traveling on Railroad Avenue (today's Lincoln Avenue). Although not traveling at a great rate of speed, the momentum and weight of the train hurled her into the air and onto the side of the track, killing her instantly.  A post mortem exam noted that many bones were broken but that the body was "not mangled." Her Hanford attorney, Dixon L. Phillips, was reached in San Francisco, and was able to identify the body and make arrangements for shipment back to Hanford the next evening. Miss Diamond was 76 years old.
And so the story of the Fargo family's time at 2242 San Antonio Ave. was coming to a close. It had lasted less than 20 years, but it included much tragedy and, hopefully, some happy times too. From the early death of E. A. Fargo in 1892 to Mollie Fargo's stroke in 1908 and her sister's tragic death by train in 1912, the Fargos had their share of sorrows, including the tragic deaths of both their children in 1873–the saddest event of all. A further indignity was the way the 1912 newspaper article referred to Mollie Fargo's 1910 death: "Miss Diamond came to this city yesterday to settle up the estate of her sister, the late Mrs. E. A. Fargo, who formerly resided at 2242 San Antonio avenue, and who dropped dead about a year ago." Dropped dead? Today we would say "passed away" or "died." Dropped dead sounds a bit indelicate, but perhaps it's a glimpse into a different style of writing in the early 1900s.
The next generation moves into 2242 San Antonio Ave.
Here is where the Hanford connection comes into play for the next generation of owners of the Fargo House. Mollie Fargo (Diamond) and Susie Diamond grew up in the Kings County town of Hanford, in the central valley of California, south of Fresno.  A 1900 census shows both the Diamonds and the McCords living on North Douty Street, just a few blocks apart. They likely attended the same schools and churches.
William Peoples McCord (1831-1914) was born in Ohio, and married Lois Sophia Crippen in 1850. At some point they made their way to California, and a 1910 census shows them living in Hanford, with William's occupation listed as farmer. Being neighbors in a small town, William P. McCord would have known about the tragic death of Susie Diamond, the heir of the property at 2242 San Antonio Ave., and probably would have attended her funeral. The McCords had five children, with at least two of their sons living in Alameda at the time. Their son Burnside McCord (1863-1927) had married Catherine Ella Wayne (1859-1947) in 1890. It seems that what happened next is that William P. McCord bought the house on San Antonio Ave. for his son Burnside and daughter-in-law Catherine in 1912.
History from five generations of homeowners recently uncovered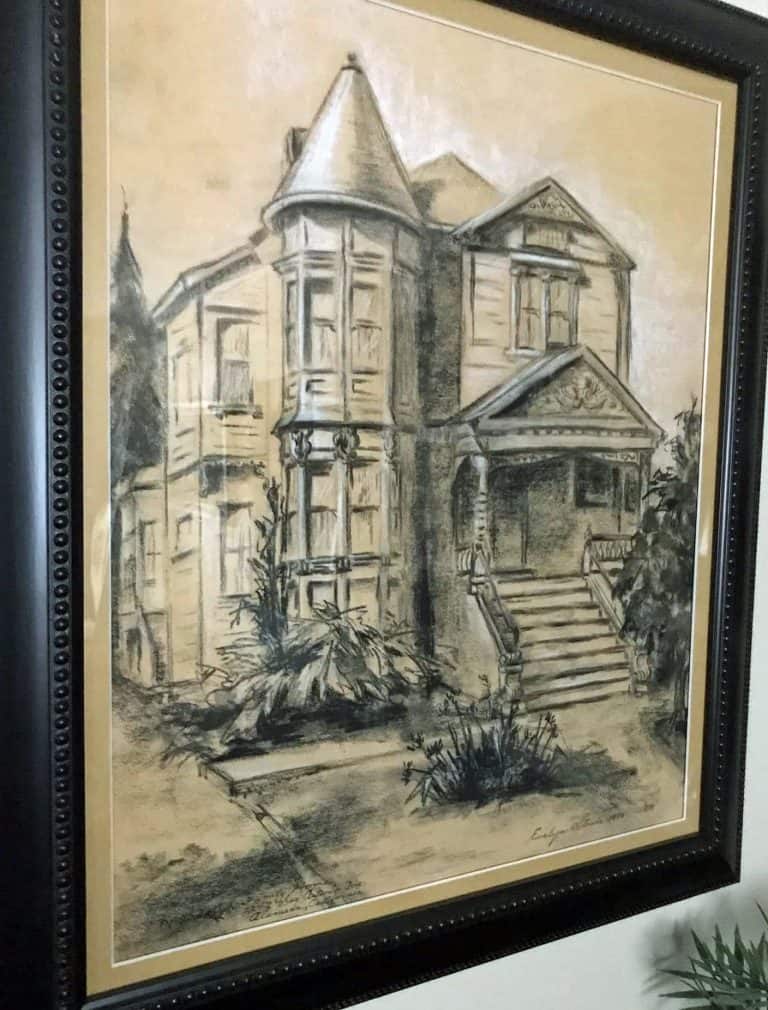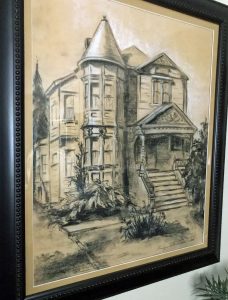 Due to my articles appearing in the Alameda Post and social media, I have often been contacted by family members whose ancestors have owned some of the various homes I've written about. In this case, I was contacted by a great-great-grandson of William Peoples McCord and have received inside family information and previously unpublished photos of family members and of the house dating back many years.  This family member then put me in contact with his sister, a great-great-granddaughter of McCord.  As the family historian, she also shared a wealth of information, stories, and photos from the past.
In the coming articles, we will be exploring some of this family history that dates back five generations in this house from this family alone.  All of this came after the original Fargo residency, but before Jim Smallman's work restoring the house in the 1970s, and preceding the residency of Arthur and Gretchen Lipow, an interesting couple with a fascinating story all their own.  Gretchen has owned and occupied the house since 1999.  As I like to say, every house has a story to tell, and this house is certainly no exception. Sometimes revealing the story of an old house is like peeling an onion. You have to keep peeling away layers to discover the next one.
Contributing writer Steve Gorman has been a resident of Alameda since 2000, when he fell in love with the history and architecture of this unique town. Contact him via [email protected]. His writing is collected at AlamedaPost.com/Steve-Gorman.