Bear's-Eye View of Alameda for March 6, 2023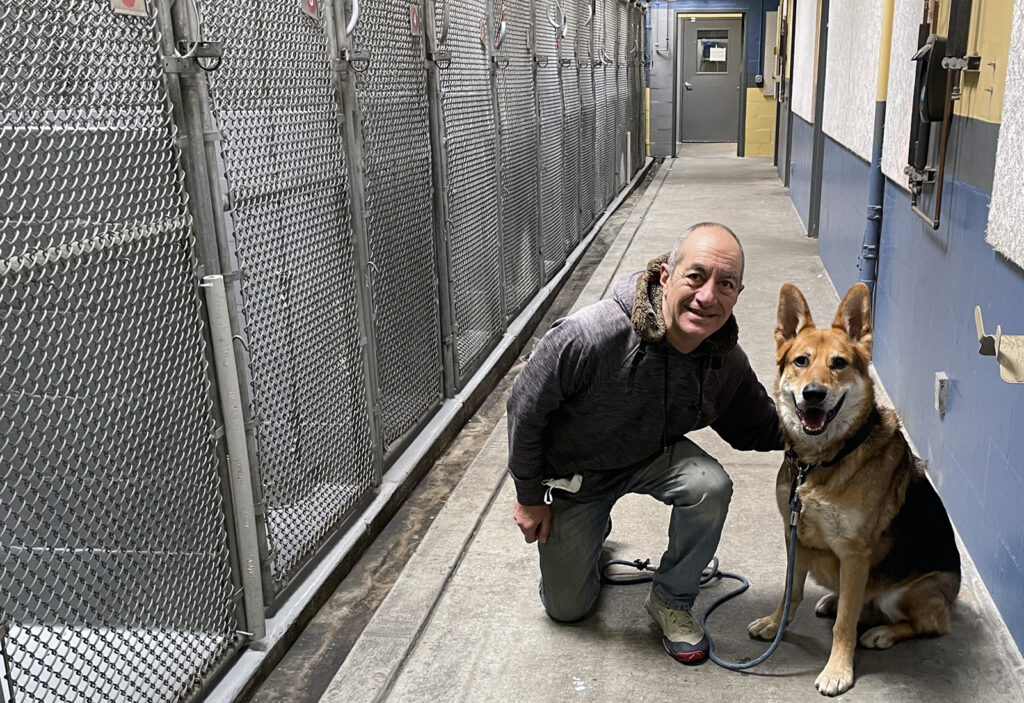 The great kennel project at the Alameda Animal Shelter has begun. All the dogs are either at their foster homes or at a temporary shelter. The eight canines that were moved to the temporary shelter are still available for fostering and qualify for the $100 gift certificate bonus I offered two weeks ago. Just contact FAAS and tell them you want to foster one of the over 40-pound canines that I am offering the certificate for.
I had the opportunity to visit my old home of seven months, where I got some of the very best care by the staff and volunteer walkers. I especially appreciate those walker folks because I was not exactly the easiest one to walk. Even now, there are challenging situations—mostly involving squirrels.
After last week's major special report covering the West End of Alameda, I stayed pretty close to the house, primarily because my human companion was hurting from all the walking. He's still ignoring a torn right knee meniscus tear. Let me tell you, he ain't the bionic man he thinks he is.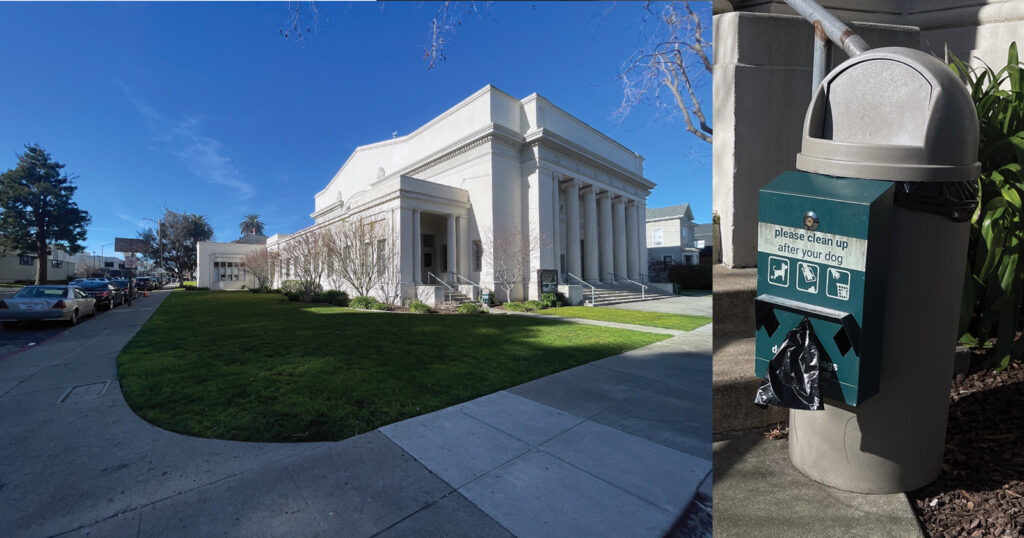 While I was on my way to Park Street to check out the action, I passed the First Church of Christ Scientist and noticed they were providing free poop bags for those of us that use the big grassy area to roam around on. I see many of my friends rolling on grass as I am doing my morning walk. A big THANKS to the church for providing such a great community resource.
For those that have not heard, Faith Yamato passed away in February. She was the owner and best-ever hostess of Kamakura Restaurant on Santa Clara Avenue at Broadway. The restaurant had closed after 35 years due to a fire. Now the building is for sale.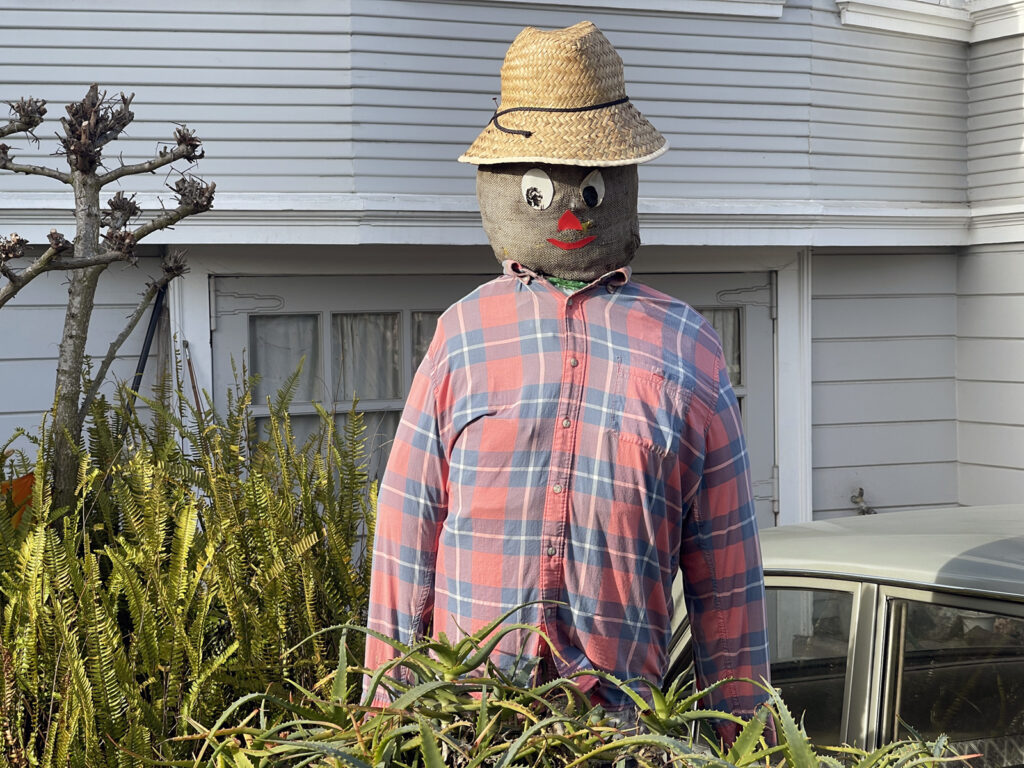 I am keeping an eye on all the construction on Encinal Avenue, and apparently so is this guy with a bad complexion and flower basket for a hat. I am thinking that he could use a new shirt as well.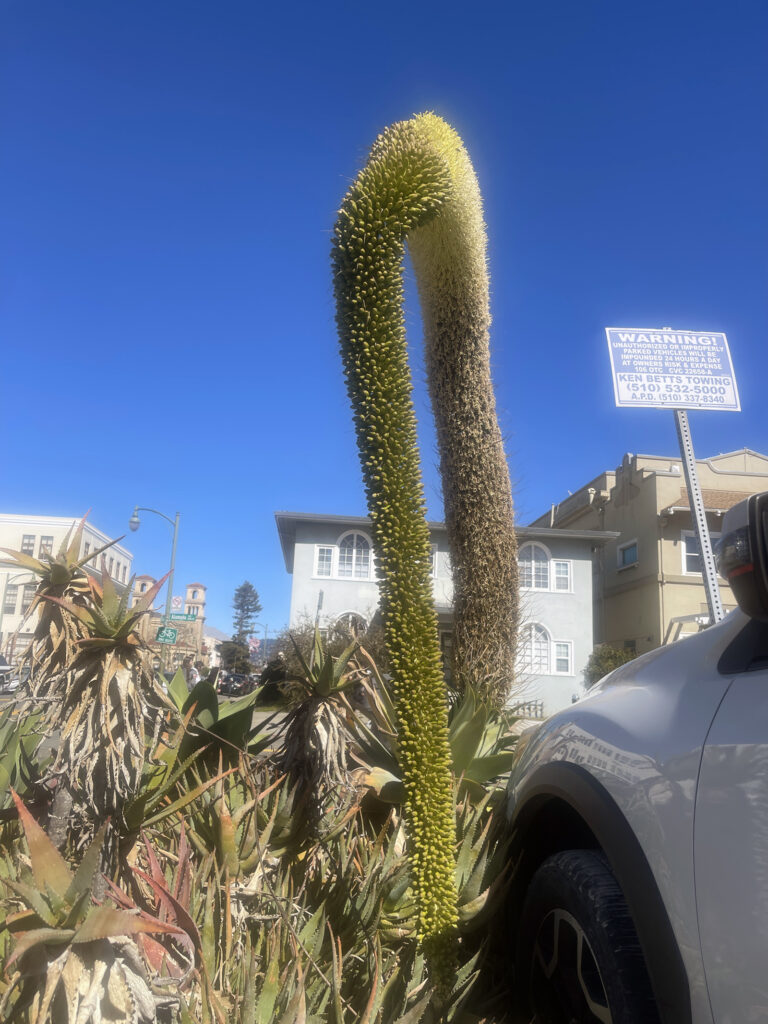 On the way back home, I found this crazy plant growing in the parking lot at Oak Street and Alameda Avenue. It looked prehistoric. Does anyone know what it is?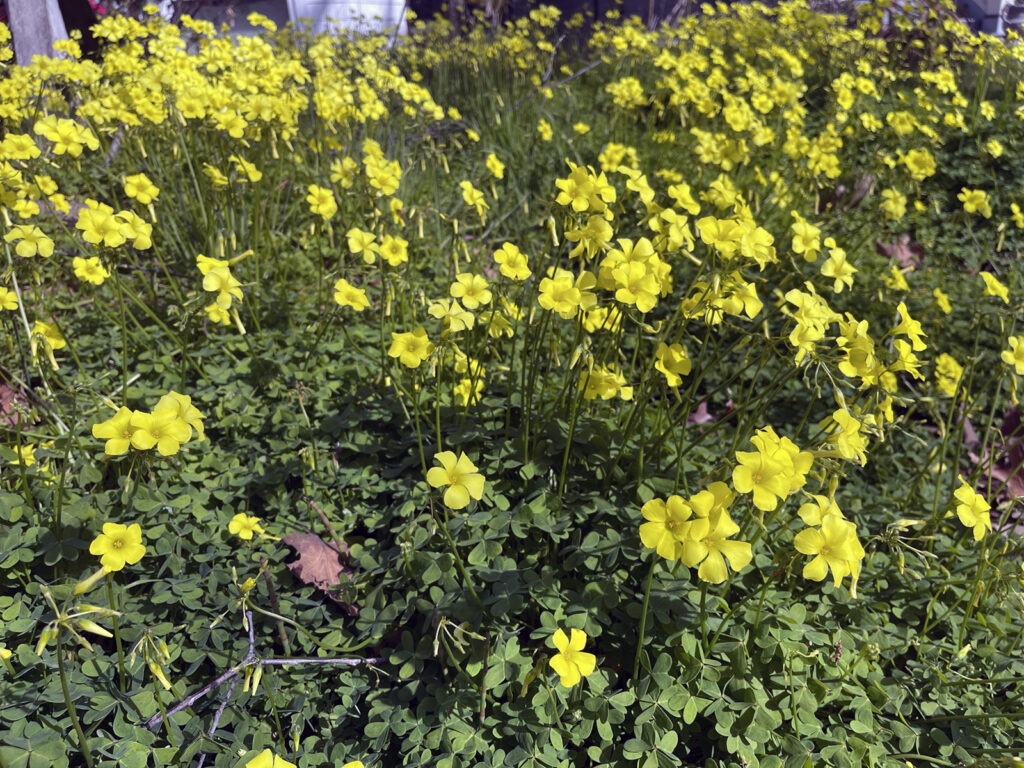 And speaking of botany, these little yellow flowers magically appeared in my front yard dirt patch. So pretty, and the petals close up at night.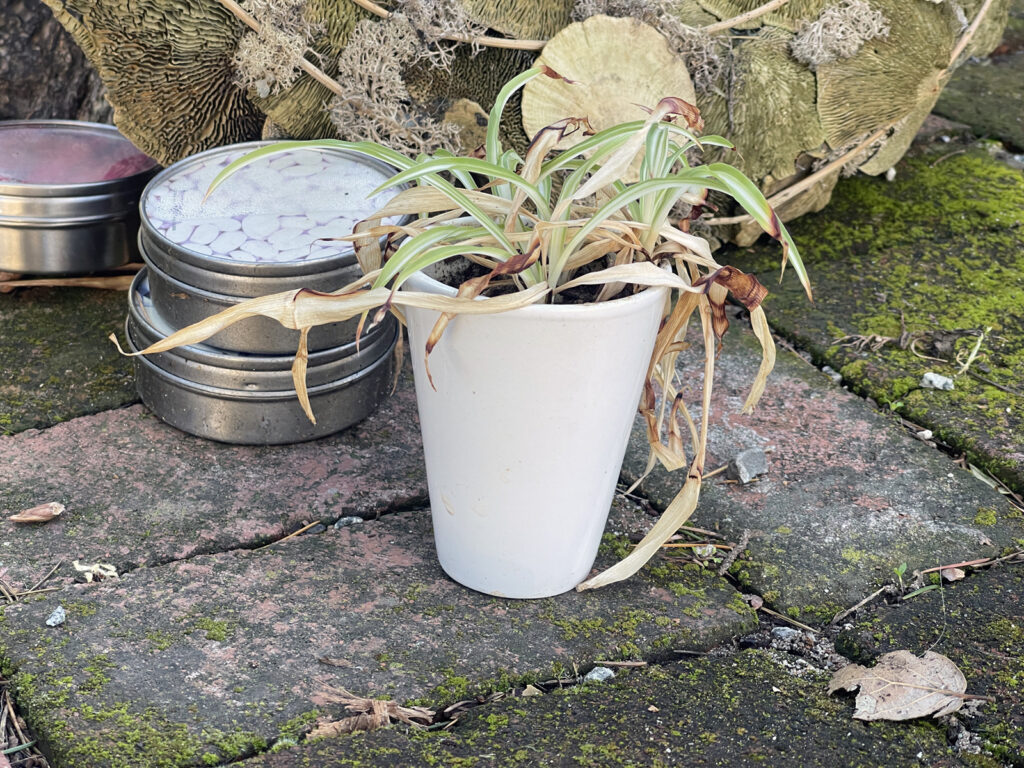 On the same walk, I rescued a tiny spider plant that someone put out on the sidewalk. It was bone dry and pretty brown. Keep an eye out for this little guy to show up on a Streetcycle giveaway in about six months.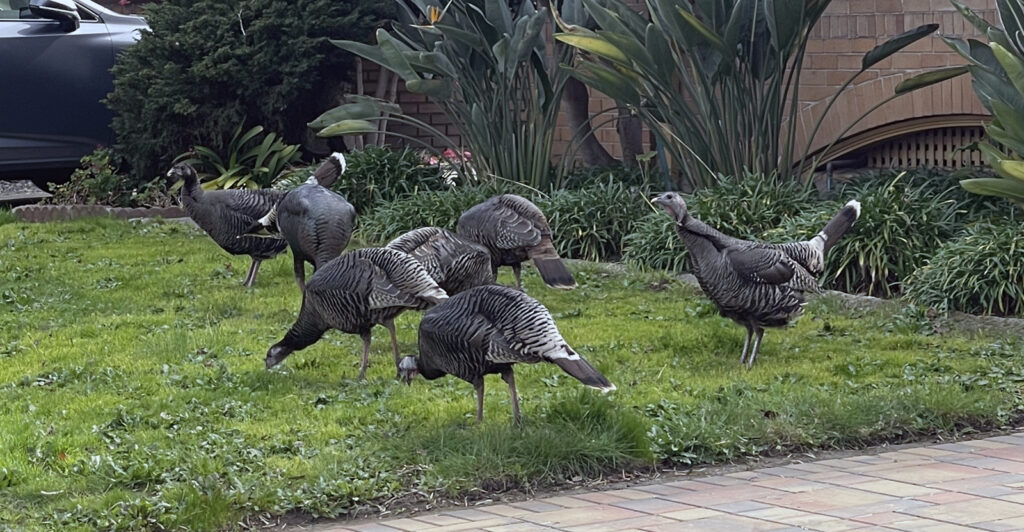 It had been a while since the turkey flock had been spotted, but I finally spied them on one of my walks along Central Avenue near Grand Street.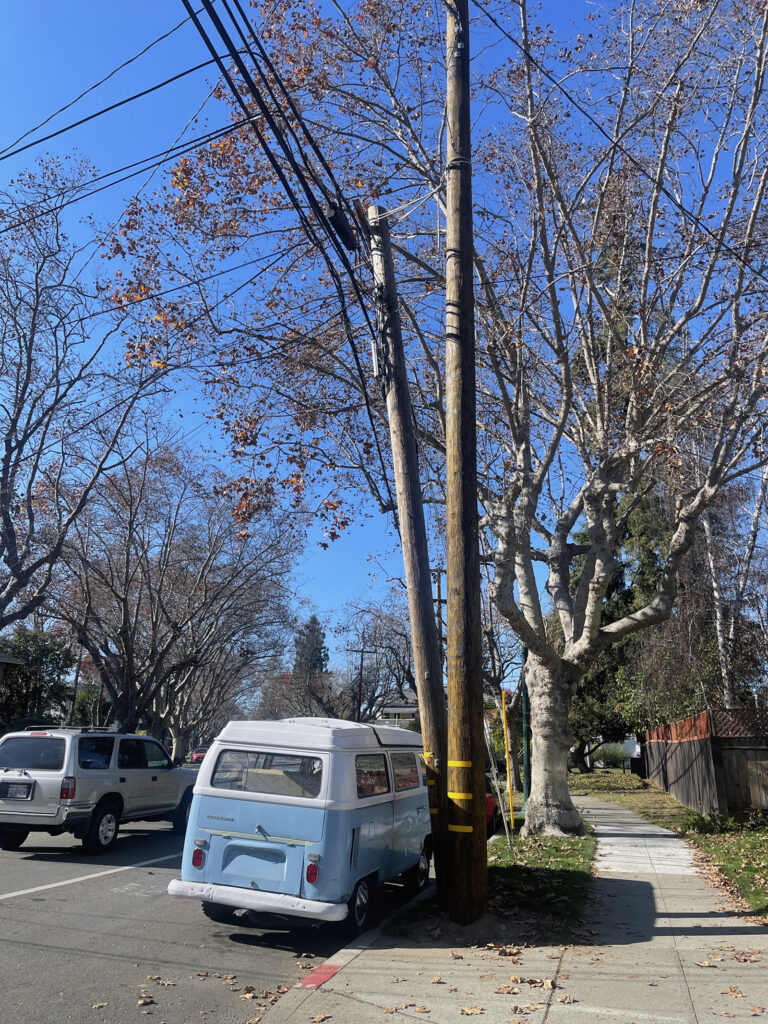 And THANKS to someone (PG&E?) for finally replacing the leaning telephone pole on Central Avenue. I am wondering how long the old one is going to be tied up to the new pole before they move all the wires over. There is still one on Ninth Street that has been that way for years.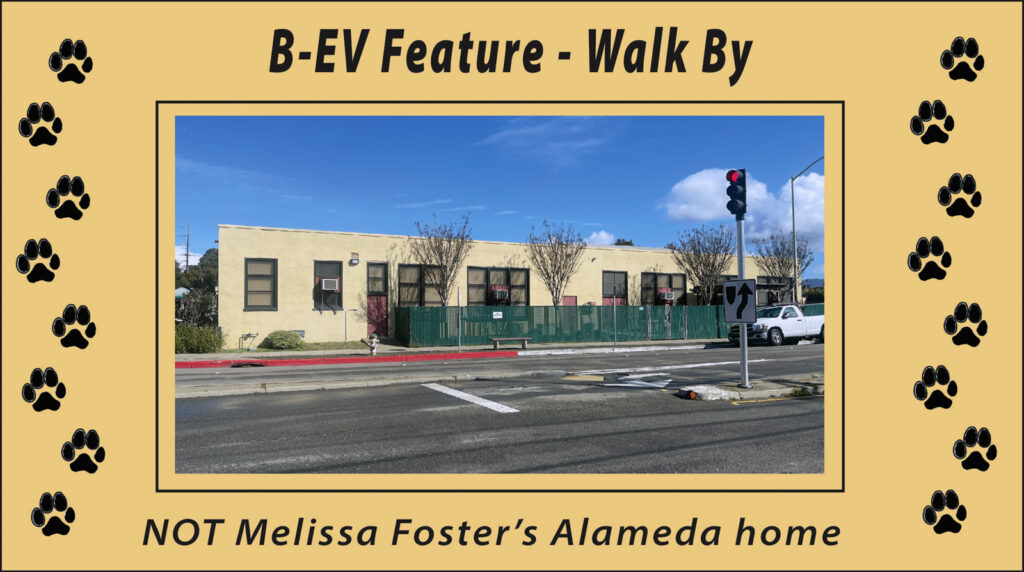 Finally, I need to apologize to Melissa Foster for getting the address wrong for the Walk By feature. I went by 510 Lincoln Ave. and only found a school building. If you send me the address again, I promise to get it right.
Looks like plenty of rain is in the forecast for next week. Humans, get out your umbrellas!
Mouf, Roving Reporter
Bear's-Eye View of Alameda
Mouf and his human companion can be reached via [email protected]. Their stories are collected at AlamedaPost.com/Jeff-Cambra/. All photos by Jeff Cambra except where indicated.