Beloved owner of Kamakura Restaurant passes away just short of her 99th birthday.
Faith Yamato was a fixture of Kamakura Restaurant. The long-time Alameda resident owned and operated the popular Japanese restaurant on the corner of Santa Clara Avenue and Broadway for 36 years. In her later years, her son joined her running the business. Faith was known for her kindness and attention to every customer, remembering and greeting her customers by name, and providing plum wine for adults or rice candy for kids—and often to adults, like me, if we asked nicely. Born March 18, 1924, Faith passed away on Sunday, February 5, 2023.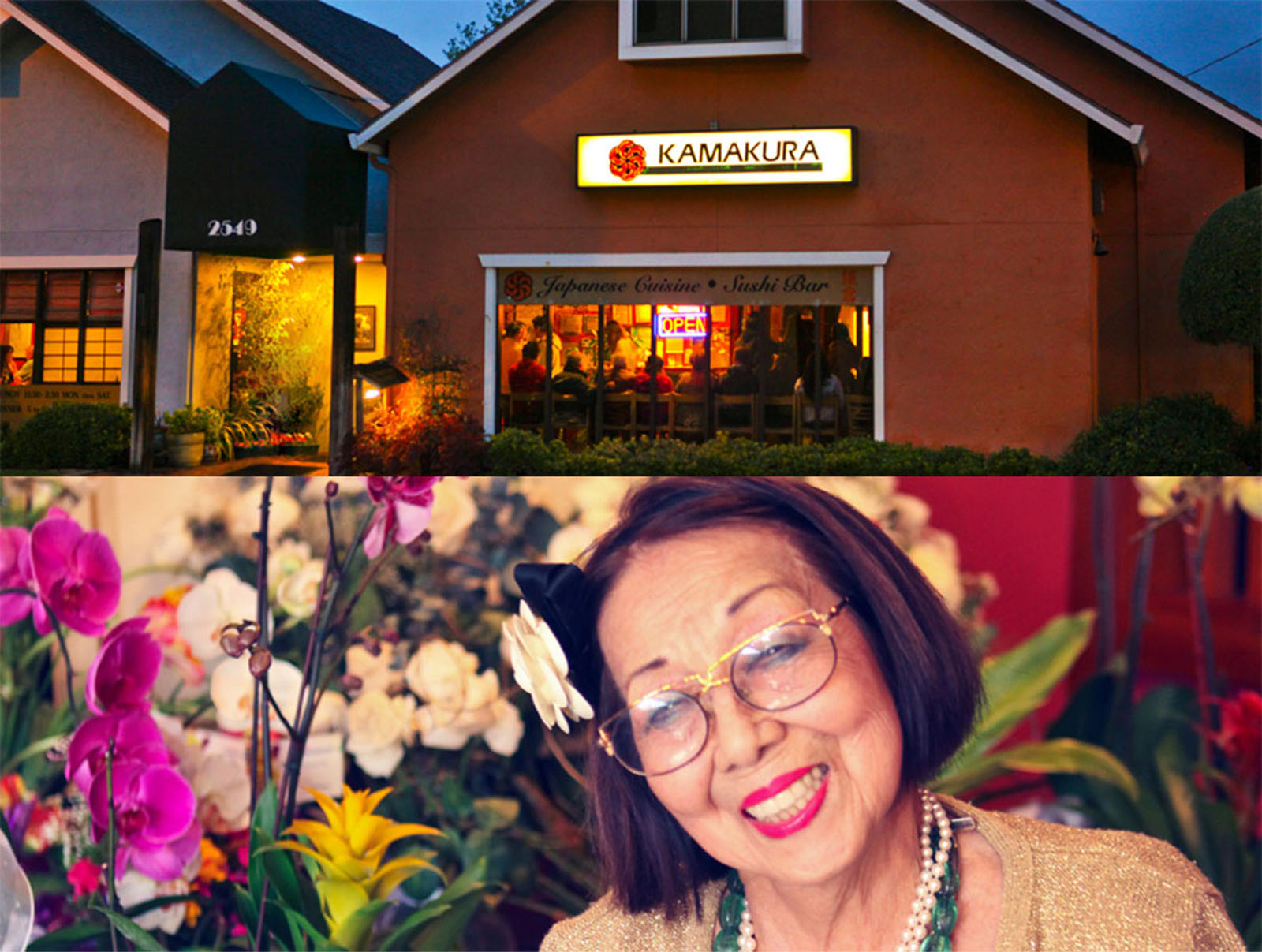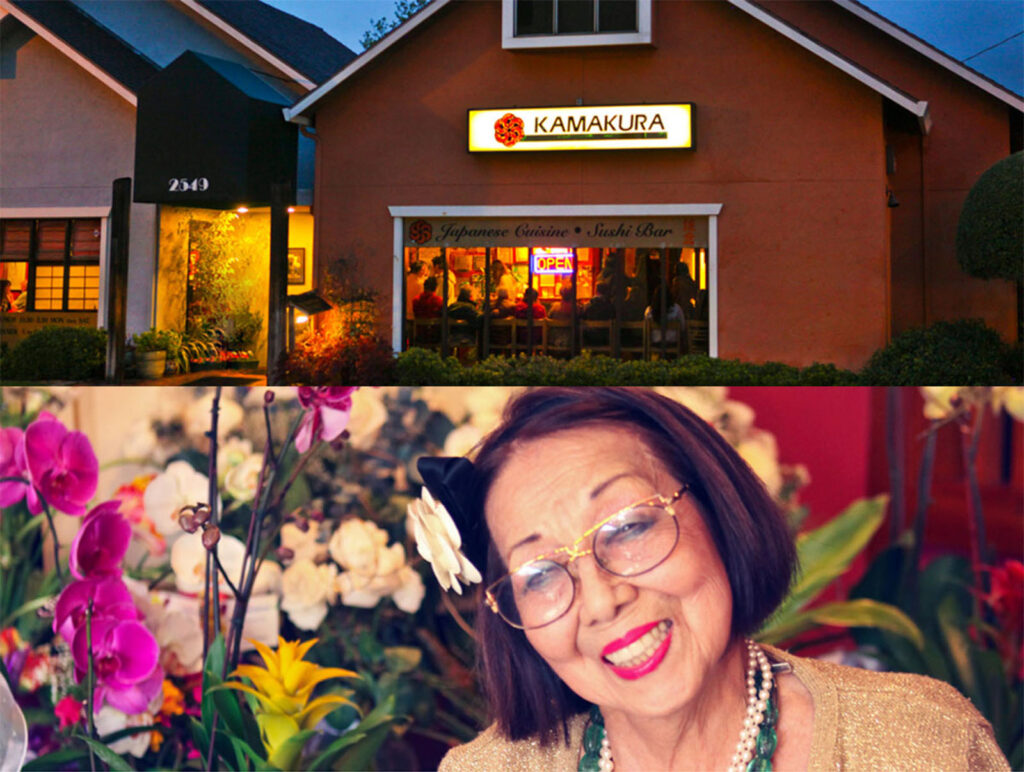 Faith and her staff gained many accolades for their food and special sushi rolls. The two dining rooms were decorated with traditional Japanese elements and an extensive collection of art. There was often a line in front, and it was a popular destination for holidays and celebrations, especially for the restaurant-wide singing of "Happy Birthday."
According to the former website for the restaurant, Kamakura opened in Alameda in November 1981. It was named after the fishing town located south of Tokyo on the east coast of Japan. Kamakura is also one of the original capitals of ancient Japan and has one of the largest Buddha statues in the world.
Sadly, the restaurant suffered a major fire on the morning of January 13, 2017, and never reopened. The property remains unoccupied, with the former Kamakura sign reversed but still visible.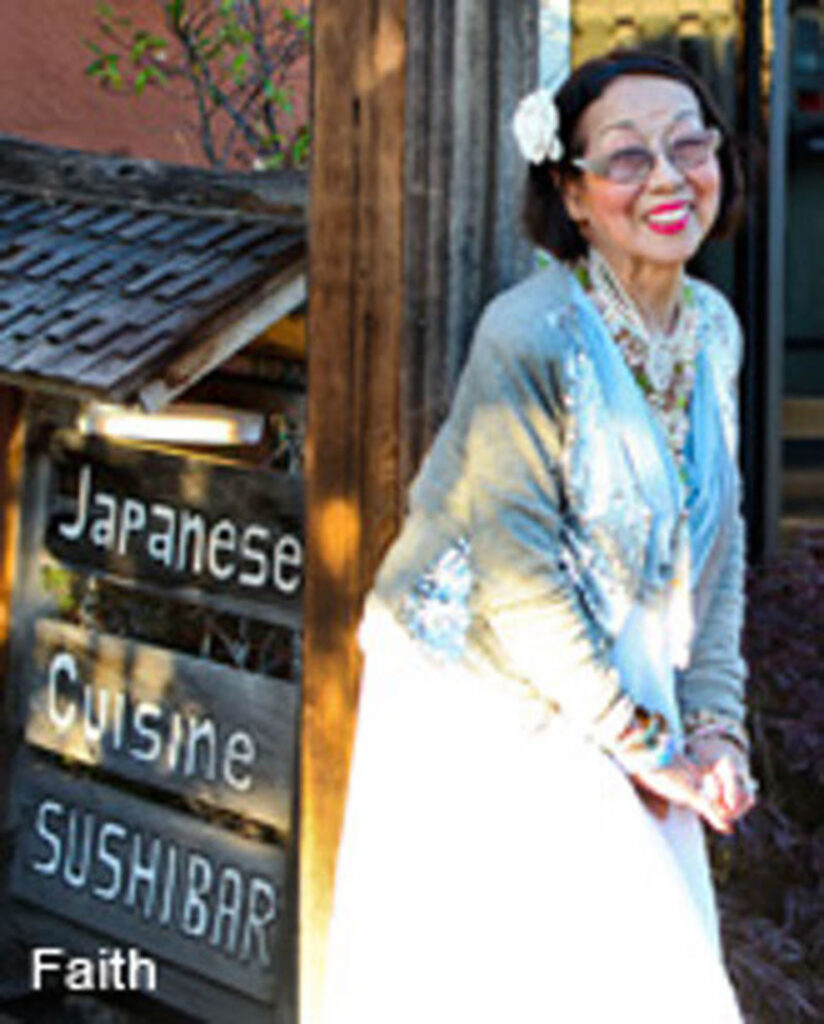 Many remembered Faith fondly on social media. Reddit user notcheska posted, "I don't think I would love food as much as I do if it wasn't for Faith. I would have never understood the difference a good meal can make in someone's day if it wasn't proven to me repeatedly."
On Facebook, user Kathleen said, "Faith was an elegant, kind and welcoming woman. She will be missed. Her beautiful spirit has been with me since the day we met." User Steven added, "A shining example of the power of love and a life well lived. Her grace, hospitality and cheerful demeanor will never be matched. I miss my friend."
I have great memories of Faith as well. When I first moved to Alameda in 2002, I lived on the other side of the intersection from the restaurant and was a frequent customer. She was always there, being the consummate host. All evening long she greeted everyone who arrived and spent her time talking with diners—engaging with the kids, too—and making sure that everyone felt special. Even well into her 90s, when most people would want to take it easy, she was there every evening, moving more slowly, but just as strong and warm and welcoming. I am one of the many Alamedans who will always remember her fondly.
The Greer Family Mortuary will be handling arrangements, but details of any services are not available at this time. Tribute pages have been set up on their site as well as on echovita.com. UPDATE: as of February 14, 2023, neither tribute page is available any more.
Adam Gillitt is the Publisher of the Alameda Post. Reach him at [email protected]. His writing is collected at AlamedaPost.com/Adam-Gillitt.