Bear's-Eye View of Alameda for January 22, 2023.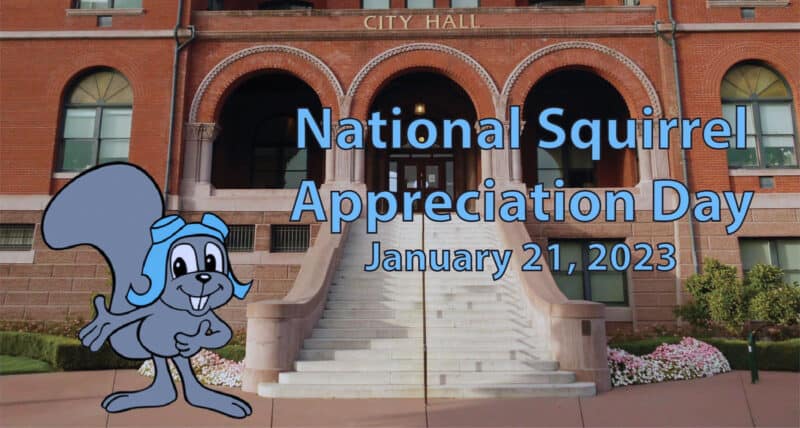 I really hope that all my readers can appreciate the irony of me acknowledging that yesterday January 21 was National Squirrel Appreciation Day. Those furry little *%#@!s are my nemesis, and it seems that there isn't a treat made that can distract me enough to ignore their presence on Alameda streets. I can even spot them in trees or walking along a telephone line.
Here's a little background on the holiday and squirrels in general. The holiday was originally created by Christy Hargrove in 2001 to encourage a kinder attitude towards what some considered an unnecessary nuisance.  HELLO!!
Squirrel facts
Apparently, these guys were not city dwellers until they were introduced to urban parks in the mid-1880s.  According to the Integrated Taxonomic Information System, there are over 200 distinct species which fall into three broad groups: tree squirrels, ground squirrels, and—of course—flying squirrels. Our Alameda species seems to be equally happy on the ground or in a tree. The attempts at flying that I have observed did not end well.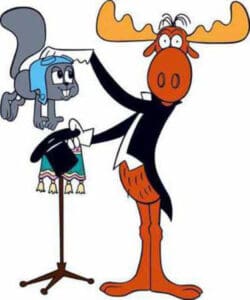 The most famous of all the flying squirrels is Rocket J. Squirrel a.k.a. Rocky. Along with Bullwinkle J. Moose, the duo was featured in the animated weekly television series Rocky and his Friends and The Bullwinkle Show which ran from 1959-1964.
Rocky was born in Winnemucca, Nevada and, at the age of nine, he learned to fly when he was caught up in a powerful zephyr that carried him to Frostbite Falls, Minnesota. There, he met and resided with Bullwinkle, where the duo thwarted the numerous attempts of Boris, Natashia, and Mr. Big to take over the world.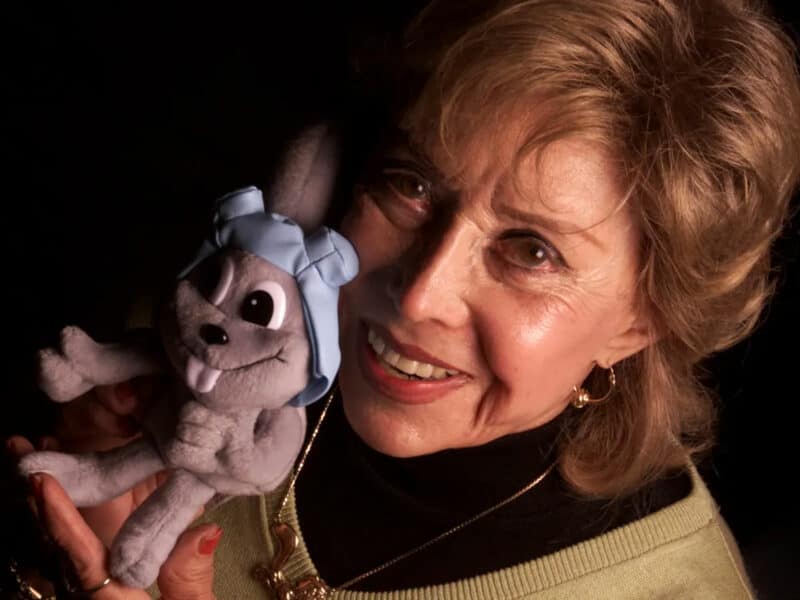 He was voiced by June Foray (1959 – 2015) and Tara Strong (2018 – present)
OK. On to this week's report.
Getting back outside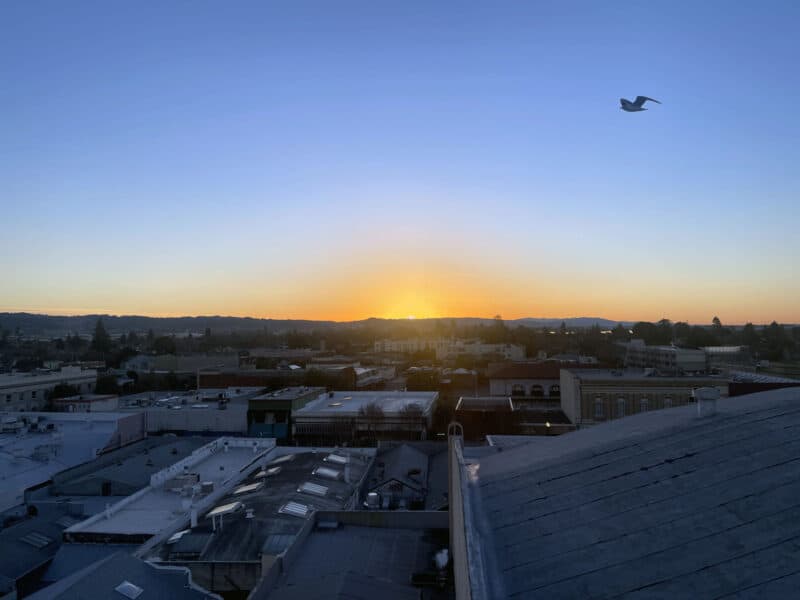 The sun finally came out and stayed out. It had been such a long time since I had seen a sunrise, I headed to the top of the Civic Center parking lot and watched it come up. Awesome.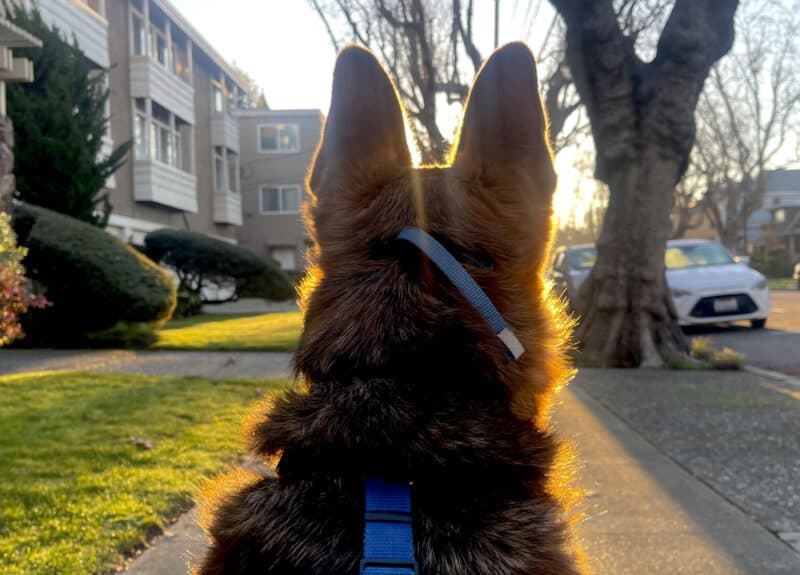 I was really happy to get back to a full walking schedule and wanted to see how well my fair-weather island had survived.
I started out towards the Bird Sanctuary on Shoreline Drive via Broadway where I found a really strange fountain. I think someone was pumping out their flooded basement.
I made it to the Elsie Roemer Bird Sanctuary, named after the woman that saved the habitat for thousands of birds when the area was slated for development in the 1970s. The area was intact, and there were lots of shorebirds running and flying along the beach. I thought I saw Dowitchers, Marbled Godwits, and Western Sandpipers. My eyesight is really good, but I am a little off when it comes to recognizing colors. I recommend heading down at low tide to get the best show.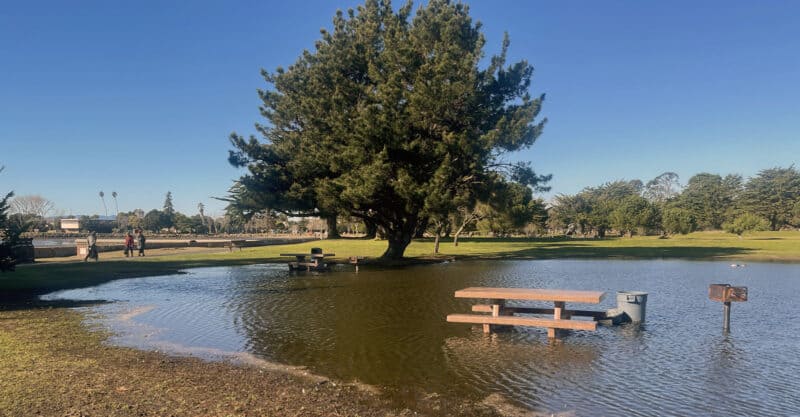 From there, I headed to Robert Crown State Beach. I had heard that a big tree had fallen over, and I was hoping to see where it went down, but I couldn't find it. However, I did find the new lake that was formed from all the rain. If you plan on picnicking in one particular area, you will need waders for sure.
And—talk about a buzzkill—both me and my human companion were really bummed to see the sign that said I couldn't go on the beach and that he could not bring a tiki/umbrella drink to enhance his beach experience. Time for an equal canine amendment.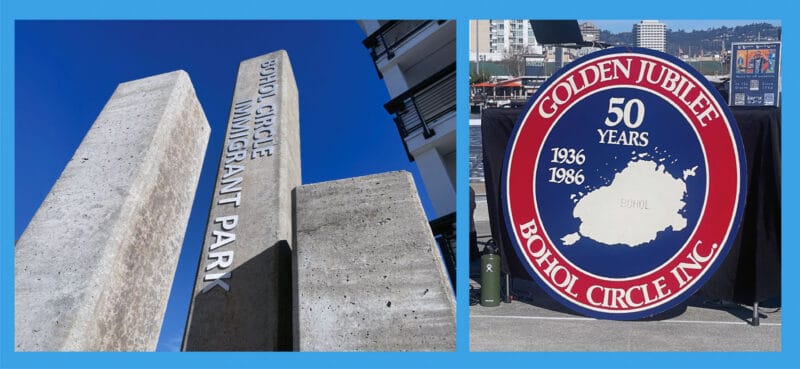 I previously covered the opening of the City's newest park called Bohol Circle Immigrant Park and, as luck would have it, I was there when the City was preparing for the opening celebration. I had to leave before it started because there would be too many people around, and I would freak out. Also, if any other dogs showed up, well that would be just plain ugly. I still have a ways to go before I will be doing any group activities.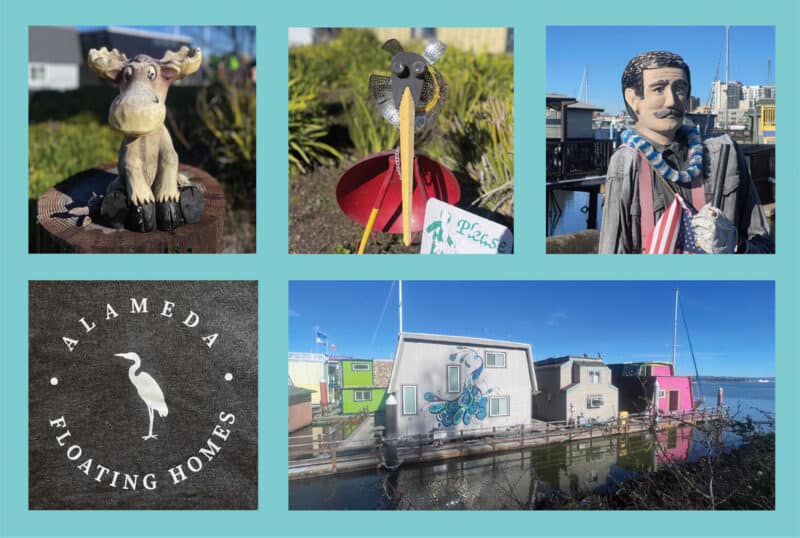 My human companion has some friends that live in Barnhill Marina, so we headed over there on our way back home. They have lots of fun sculptures in the landscaping to see as one walks along the bay trail.
More squirrel facts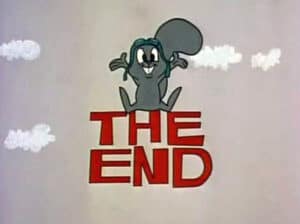 Returning to the whole squirrel theme to end this report, I want to add in some useless trivia for you to use at the next dinner party.
Both Rocky and Bullwinkle have "J" for a middle initial in honor of Jay Ward, who was the co-producer for the show.  Also, for all you wannabe zoologists, chipmunks are not squirrels. Consequently, Rocky is the most famous squirrel in the world while Alvin, Simon, and Theodore are the top chipmunks.
This is Mouf, your Roving Reporter for the Bear's-Eye View of Alameda saying "Hokey Smokes Bullwinkle" to everyone and have a great week.
Mouf, Roving Reporter
Bear's-Eye View of Alameda
Mouf and his human companion can be reached via [email protected]. Their stories are collected at AlamedaPost.com/Jeff-Cambra/. All photos by Jeff Cambra.