Bear's-Eye View of Alameda for November 20, 2022
The Bear's-Eye View of Alameda is most definitely a local media outlet, but sometimes things happen in the world that call for deviating from strict policies to serve the Alameda canine community. This report covers one such event.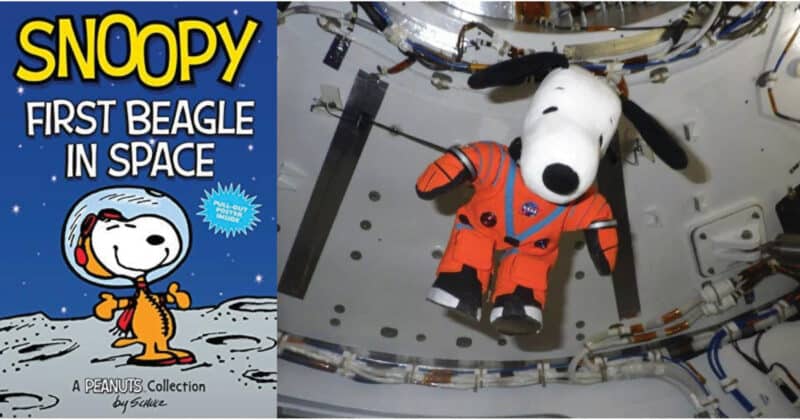 Earlier this week, NASA announced that it had selected the most famous beagle in the entire world (and now beyond the limits of the earth) to be the Zero Gravity Indicator (ZGI) for the Artemis Moon Mission.
Below is a short video from NASA that provides more details on the 50-year relationship the agency has had with Snoopy and describes what a ZGI actually does.
I am muzzle-over-paws excited about this great honor for Snoopy. It's a recognition of the value that the canine world provides to all man and woman kind. I am humbled to be sharing the same Class (Mammalia), Order (Carnivora), Family (Canidae), Genus (Canis), and Species (C. familiaris) as you.
Now on to the local scene.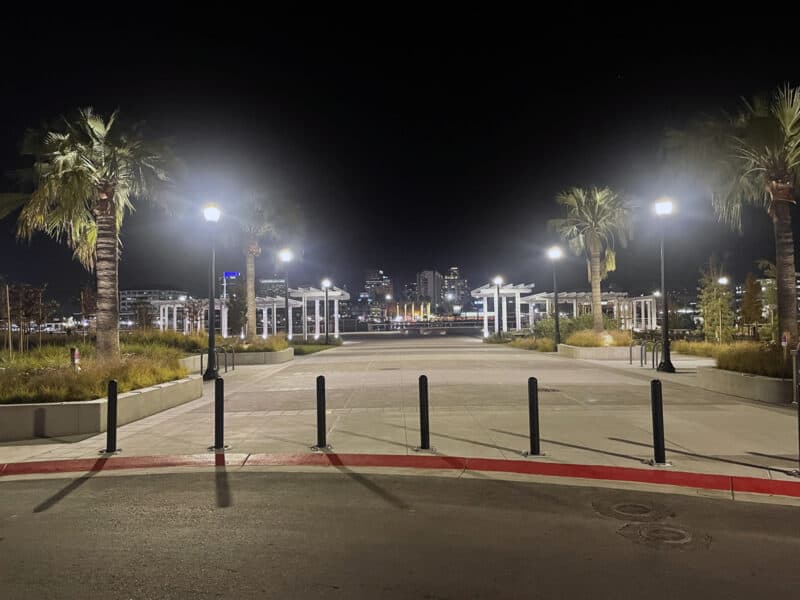 After months and months of walking by the fenced-off area at the end of Fifth Avenue, Alameda's newest park is finally open. Last Tuesday, Bohol Circle Immigrant Park had a soft opening and completed another segment of the Bay Trail. This park features a performance platform, picnic area, a futuristic play structure, and a killer view of Jack London Square.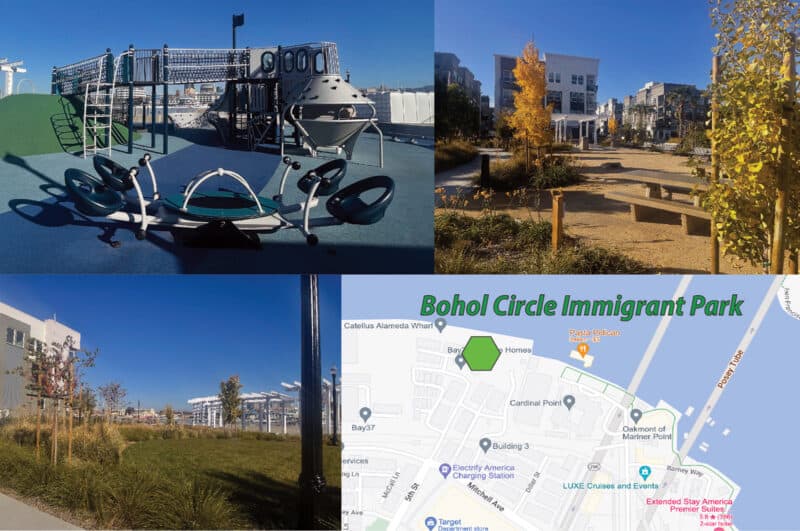 As reported in Alameda Magazine, Bohol Circle is a Filipino-American organization started in 1936 by 16 immigrants from the Philippines island of Bohol. Members of the society still meet today. You can learn more about the history of Bohol Circle by reading their coverage.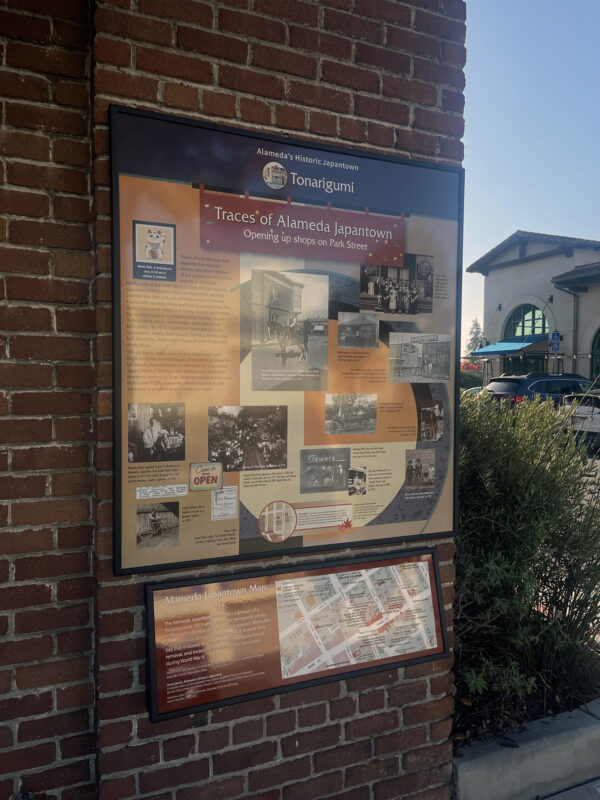 Alameda's historic Japantown and neighborhood was recognized on Thursday at the Traces of Alameda Japantown event where the first of four informational plaques was unveiled at the Alameda Marketplace as part of the city's Tonarigumi (translated to "neighborhood" in Japanese) Project.
The plaque features photos of local Japanese businesses and the families that ran them. I couldn't make the opening because there were too many strange people and the possibility of meeting another dog—I am still a bit reactive. I did send my human companion down to represent the BEV, and I visited the plaque this past Saturday. It's worth the trip to the Marketplace to learn about Alameda's historic Japantown.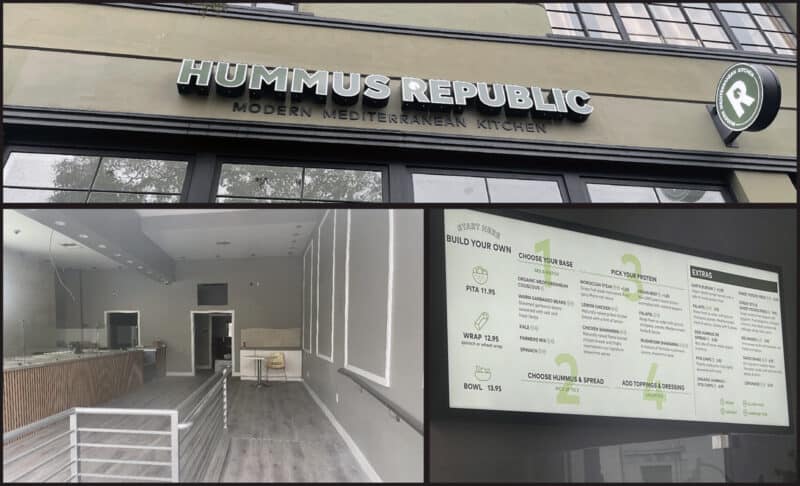 While I was on Park Street, I decided to swing by Hummus Republic to see if it was open. Dang!  Not yet, but it looks like things are coming along: the menu is up on the wall.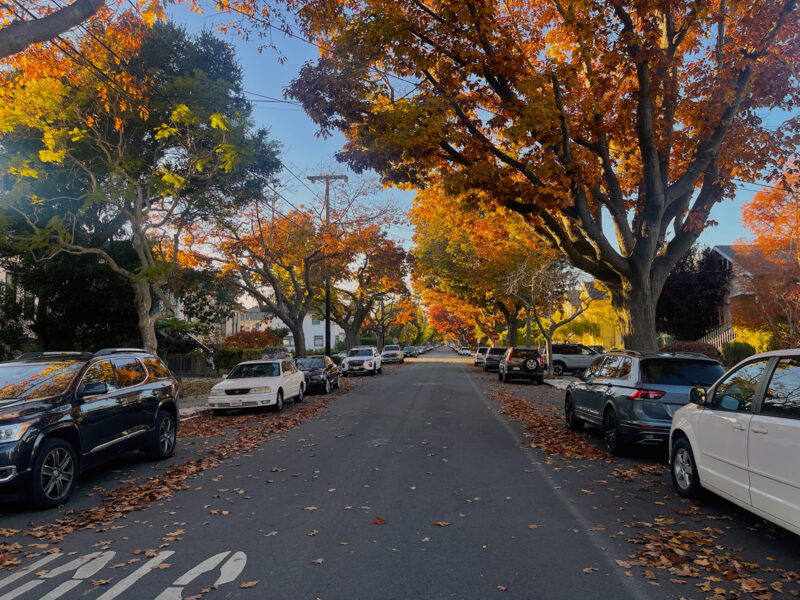 On the way back home, I had to stop and take in the all the spectacular colors that can be seen on Alameda's tree lined streets this time of year. Who needs to go to New England?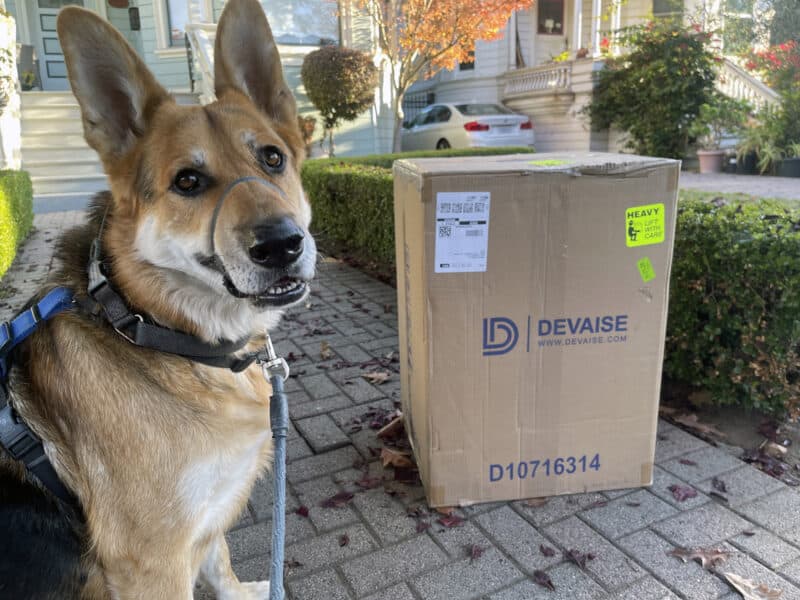 When I got back home, I was troubled by what appeared to be a half hearted package delivery person's attempt at getting what, admittedly was a "heavy" box to a house. This box was left just off the sidewalk and in very plain sight from the street.
My human companion single handedly got the box up on the porch using what he refers to as "Egyptian" engineering. I am not sure what that means, and when I ask, he tells me about five thousand pound stones and pyramids.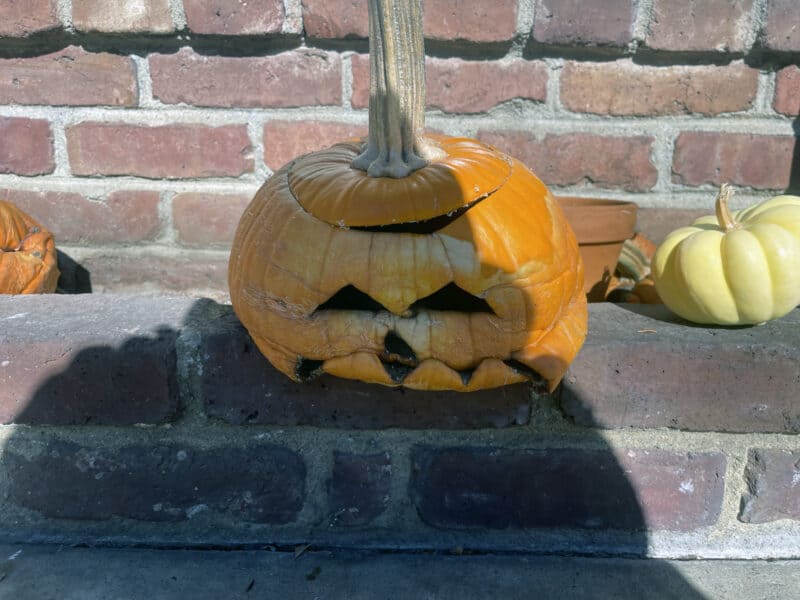 Recognizing my human companion's obsession with keeping the Thanksgiving holiday front and center and rejecting all things associated with the Christmas/Hanukkah holiday, I have included a picture of a pumpkin that hasn't aged so well.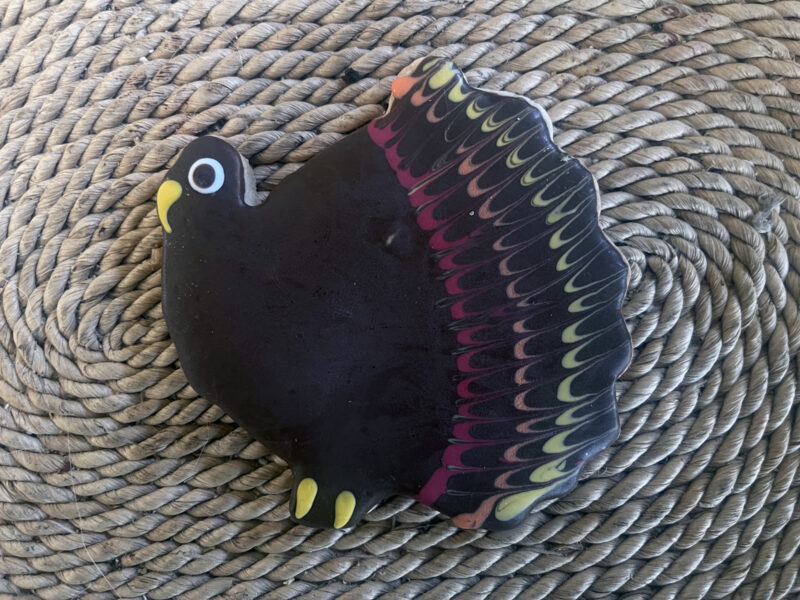 On a more positive note, I want to give another bark out to The Local restaurant on Park Street at Alameda Avenue for offering Turkey decorated cookies in the true spirit of Thanksgiving.
As of Thursday, I will be "unleashed" to start including holiday images so let me know where I should be going to check out the halls and how they are decked.
Merry  Ch…OH POOP, I mean have a grand turkey day.
Mouf, Roving Reporter
Bear's-Eye View of Alameda
Mouf and his human companion can be reached via [email protected]. Their stories are collected at AlamedaPost.com/Jeff-Cambra/. All photos by Jeff Cambra.