Bear's-Eye View of Alameda for July 10, 2022
When I applied for the job of Roving Reporter for the Bear's-Eye View of Alameda, the description of the duties said to walk/run around the city eight to ten miles a day with a human companion and report on all of the day-to-day activities and fun stuff Alameda residents do in their daily lives. Easy-Peasy, right?
There was some mention of public service announcements like covering the Fourth of July parade route and warnings about hot pavement on our paws. Of course, I felt that providing important information to Alamedans as a public service was a part of my responsibility, and I was and am grateful for the opportunity.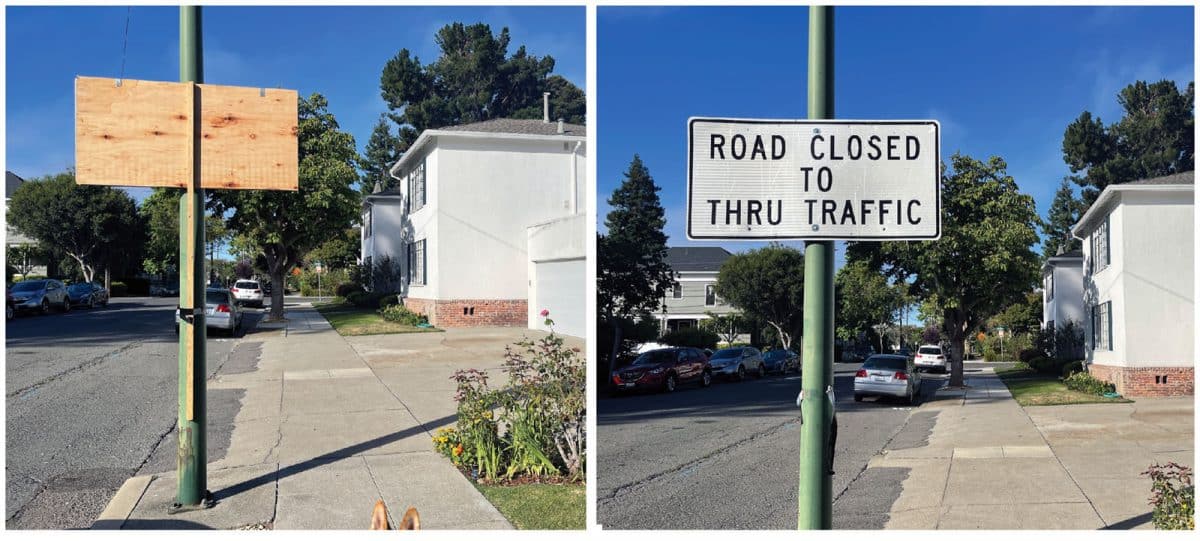 Over the past two weeks, I have noticed strange "goings on" around the streets of Alameda in the form of signs being erected and covered with wood. I brought this to my editor with a request to go on an investigative assignment. He approved and so off I went to get to the bottom of these strange, covered signs.
As a roving reporter, my first instinct was to "peek" under the sign to see what was so mysterious. ROAD CLOSED TO THROUGH TRAFFIC. Humm. I had my first piece of the puzzle. But why would Benton Street be closed to through traffic?
As I walked along Central Avenue, I noticed that all the cross streets had these covered signs on them between Benton Street and as far as Park Street on that particular walk. This was shaping up to be a major street closure. On another walk, the same signs appeared on the cross streets from Park Street to Broadway. Were all these covered signs ROAD CLOSED signs?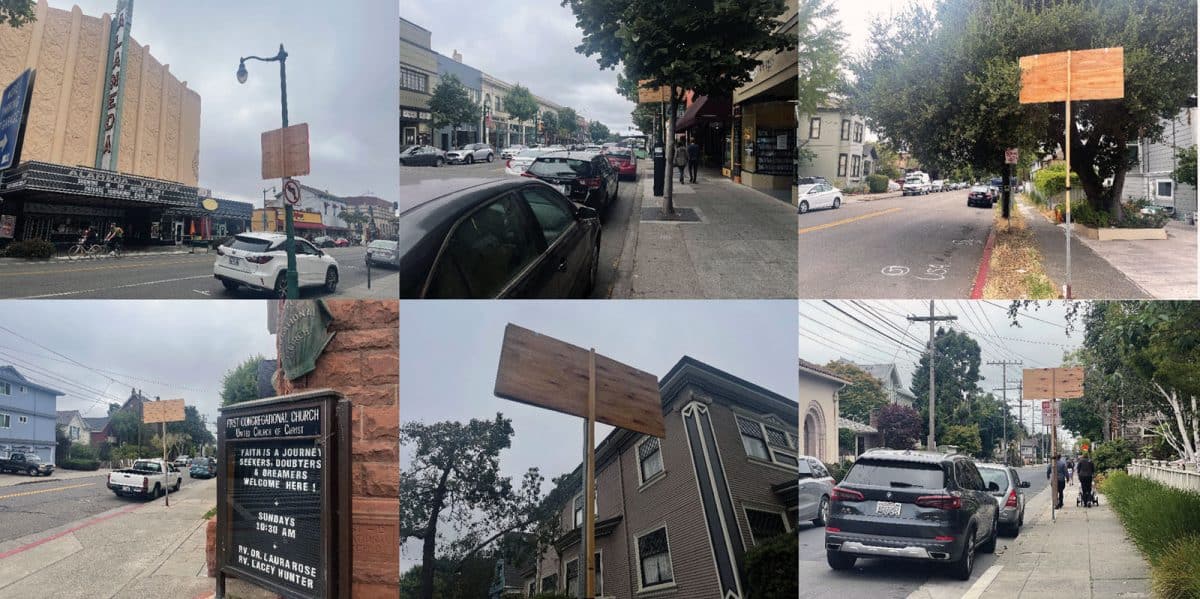 If yes, this type of closure would cut the island in half from Broadway to Sherman Street and drivers would suffer great anxiety and frustration. It had to be a major project. But what?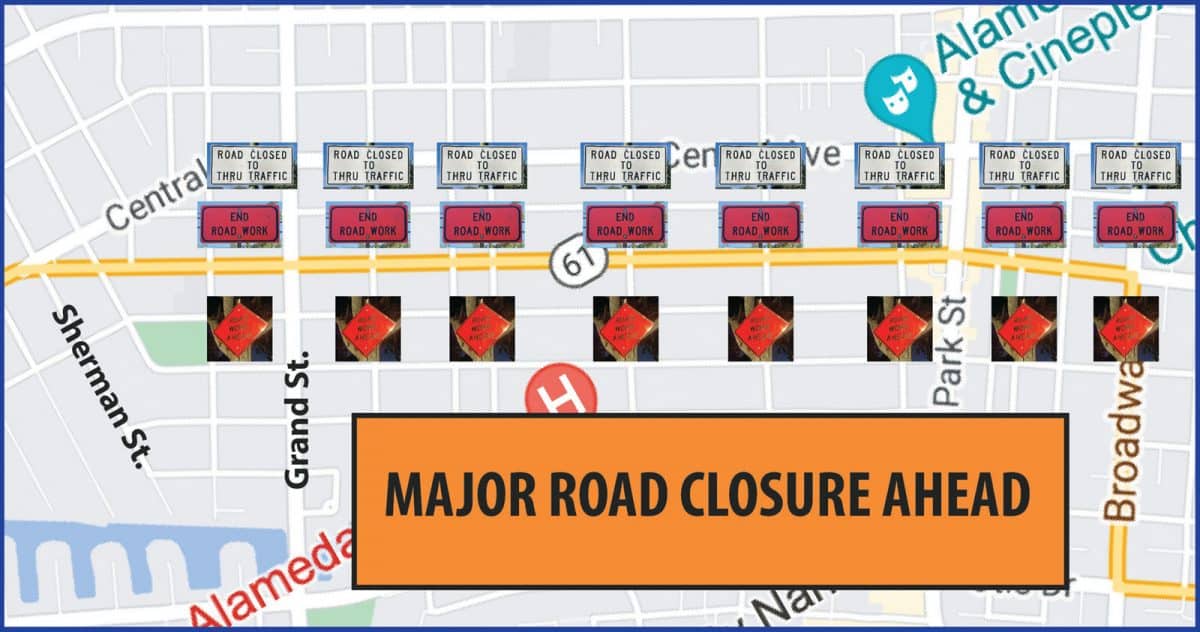 Then I remembered my June 12th report contained information about the Encinal Avenue road upgrade. Mystery solved. Look for all the cross streets from Sherman Street to Broadway to be blocked to accommodate the Caltrans Encinal Avenue road construction in the near future.
Maybe Sarah Henry, the City's Public Information Officer can shed some light on when this is all going to happen?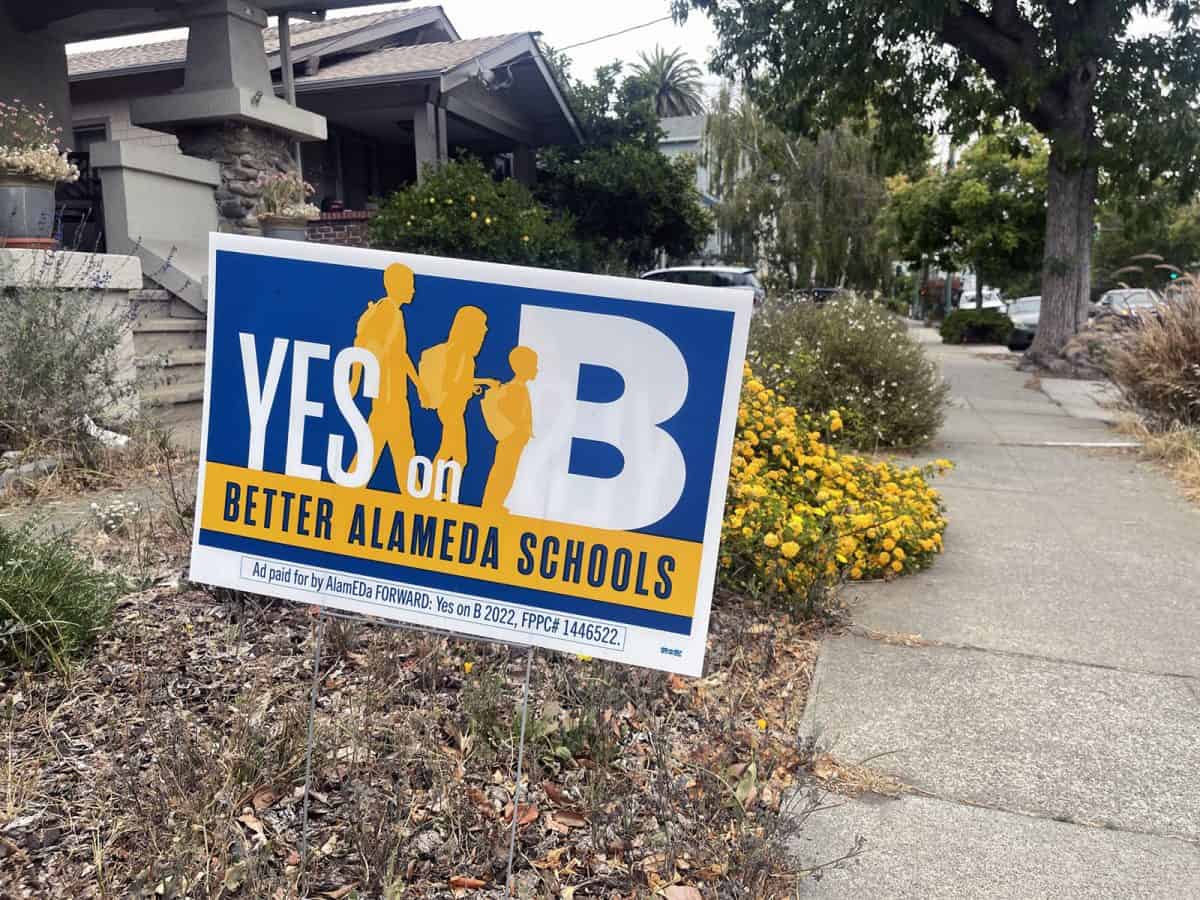 Earlier this week, the Alameda County Registrar of Voters announced that Measure B passed and that all Alameda schools will be getting a remodel over the next few years.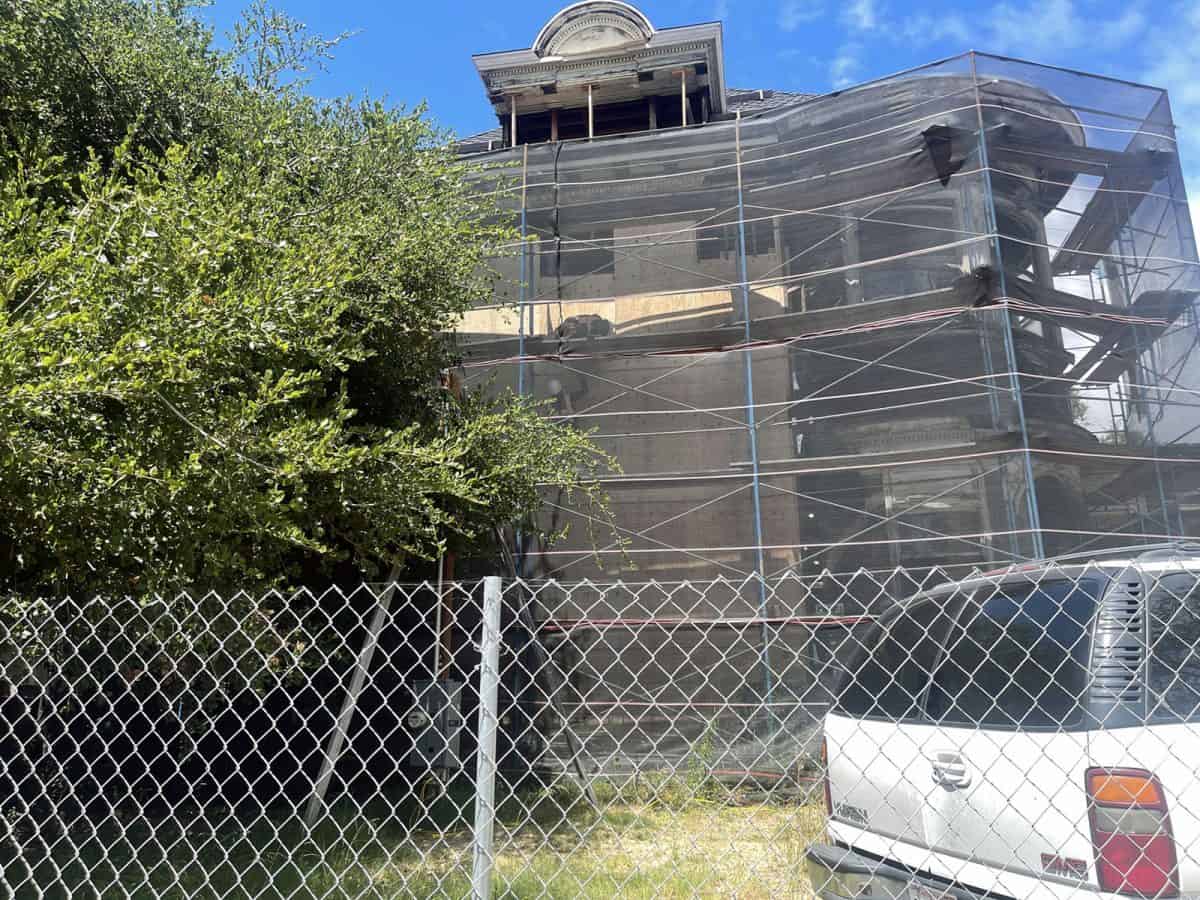 And, speaking of remodels, I walked by 1617 Central Ave. to see how that major renovation was going. While it's hard to see from the picture, the siding on the front and side of the building has been removed and plywood sheathing has been installed. Here's how it looked on my previous visit.
I need to apologize to the two turkey chicks that I mistook for squirrels. Here is a video of them, I think you will understand my excitement.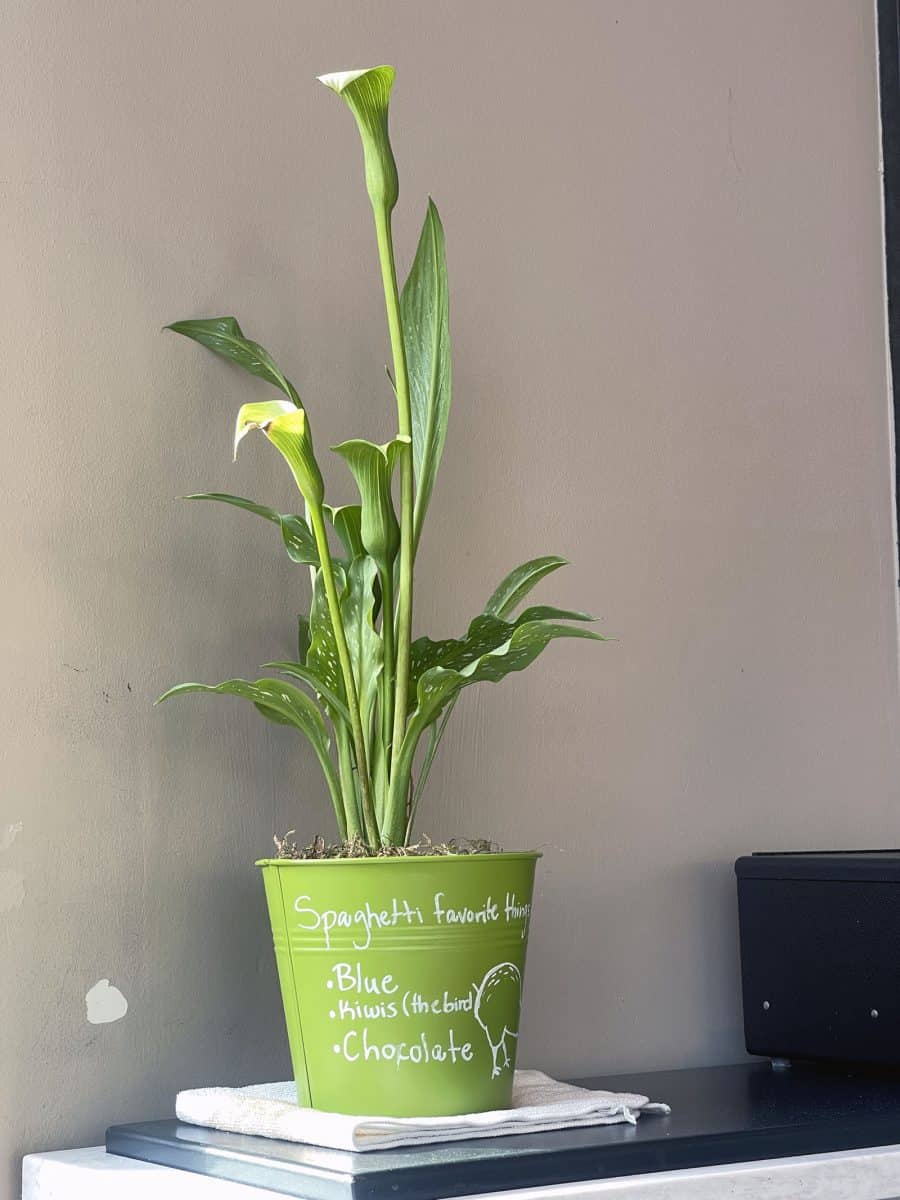 Spaghetti appears to being well in her new home at the Starbucks on Park Street and let customers know some of her favorite things. I'll pass on the chocolate.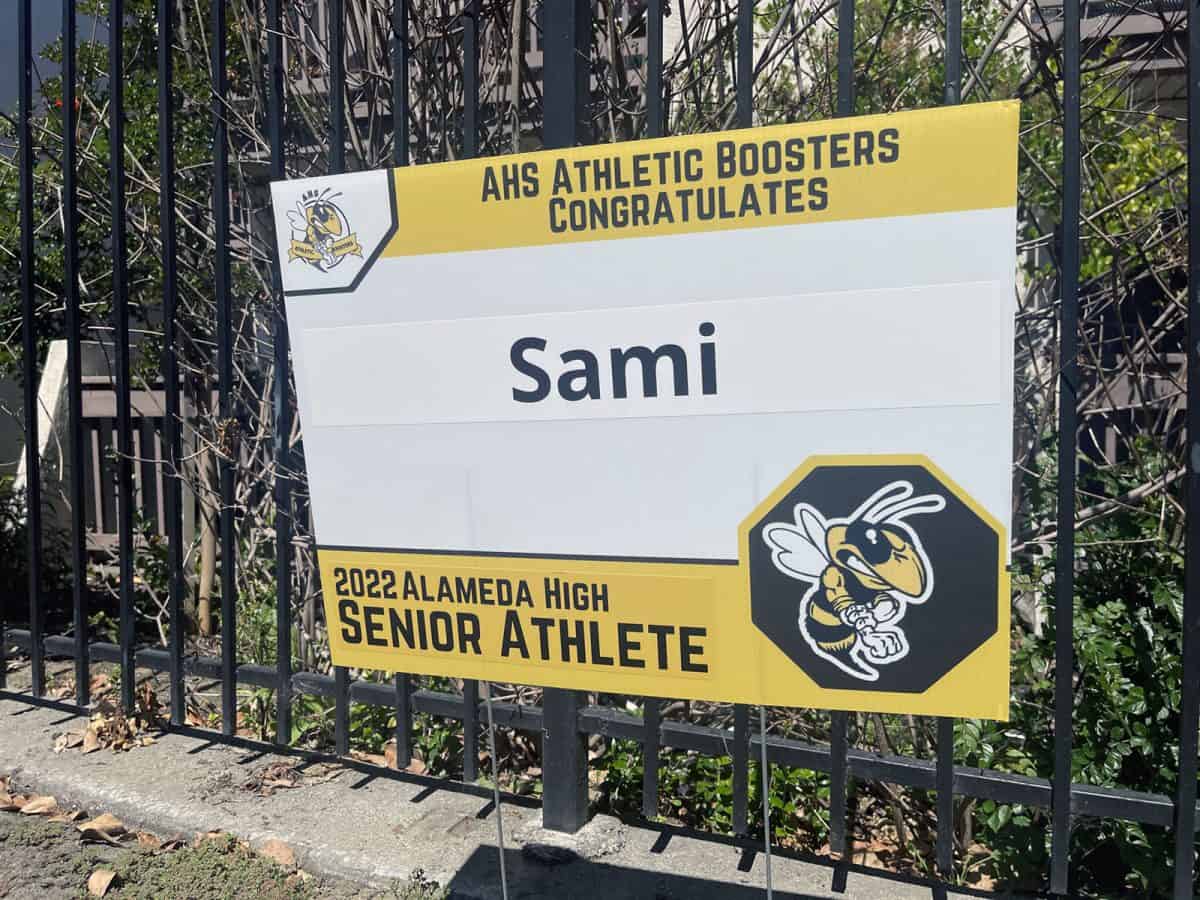 Does anyone remember all the graduation signs that AUSD made to replace the graduation ceremonies that got cancelled due to COVID? Well, the Alameda High School Athletic Boosters revived the tradition this year to honor their athletes. Congratulations to Sami and all the other athletes.
Even though graduations are happening, I miss seeing all the signs with the names of the graduates on them. It made me feel like I was sharing in their milestone.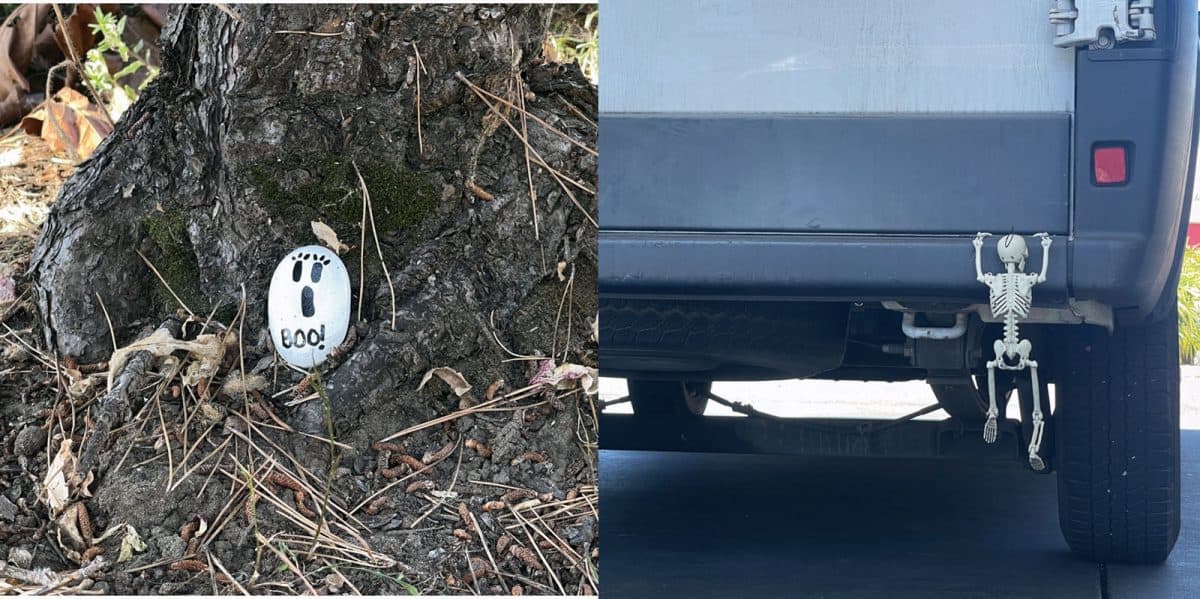 Did you know there are only 113 days to Halloween? I was reminded of this favorite holiday when I found the "Boo" painted rock and the skeleton hanging from the rear bumper of a van. It's not too early to start working on a costume.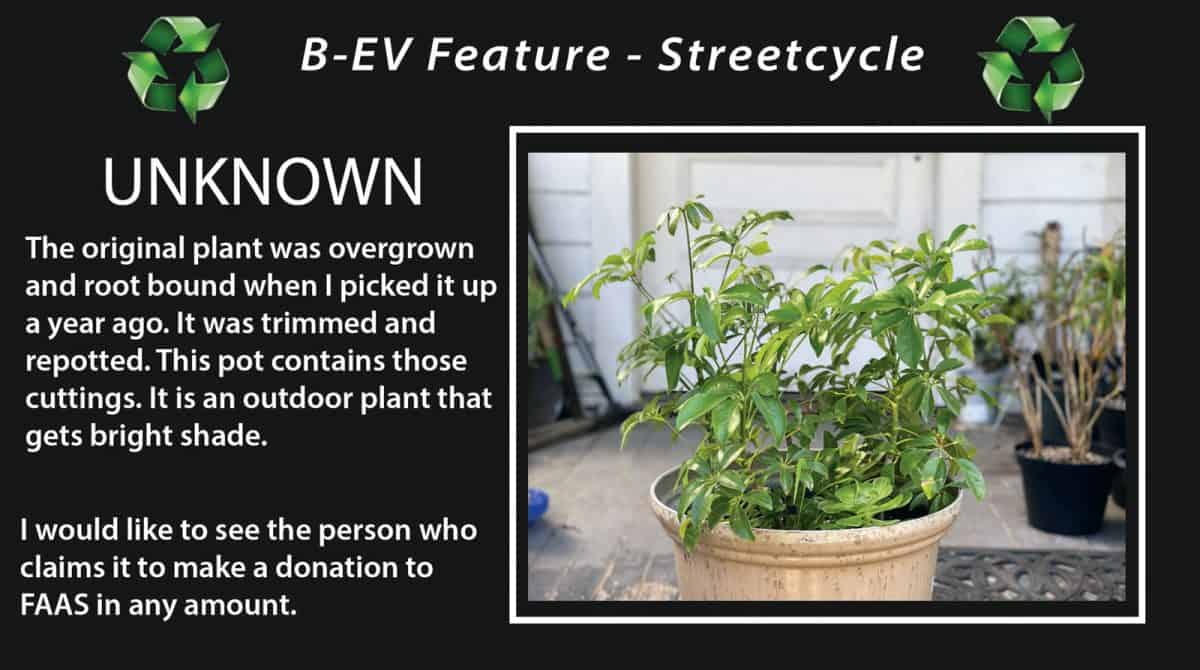 I also have a really nice plant available in the Streetcycle photo. My human companion is happy to deliver it to any Alameda location. Just give him a shout by email at [email protected].
Hoping to get back to the Northern Waterfront area this week to see all the new development.
Hope everyone has a great week.
Mouf, Roving Reporter
Bear's-Eye View of Alameda
Mouf and his human companion can be reached via [email protected]. Their stories are collected at AlamedaPost.com/Jeff-Cambra/. All photos by Jeff Cambra.