Bear's-Eye View of Alameda for July 3, 2022
Happy Independence Day weekend. The good news is that after a two-year hiatus, the City's Fourth of July parade returns to the streets, and with it a bunch of traffic detours and road closures.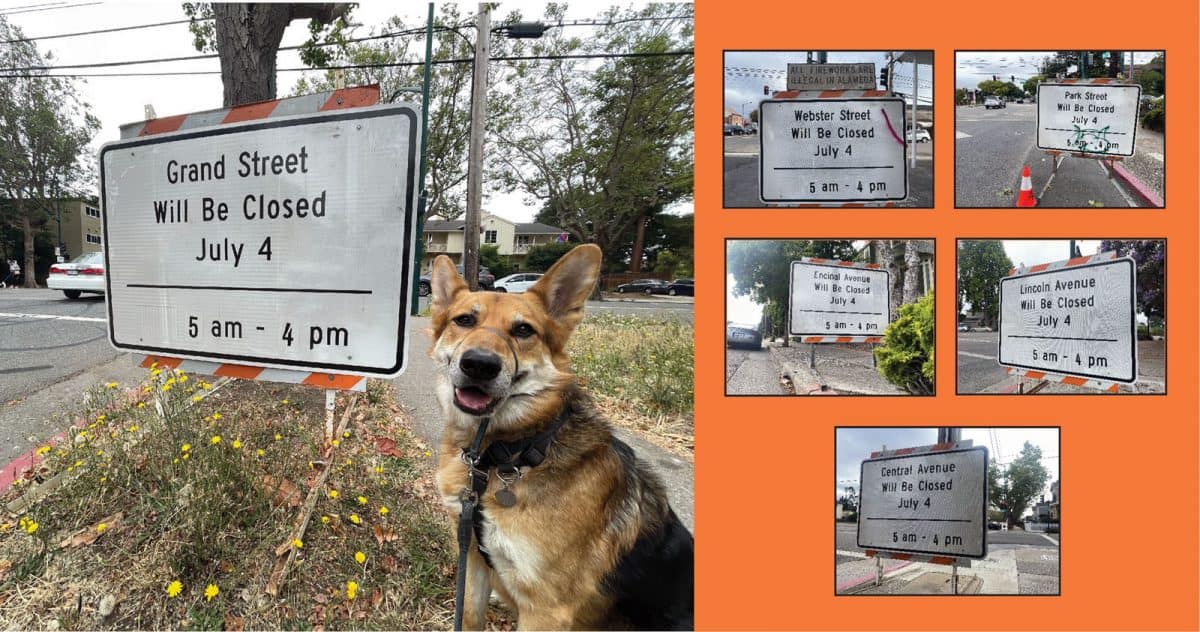 I have included a map of the parade route so you can see what streets will be closed. If you are looking to get across town or to leave the island while the parade is going on, I recommend heading north to Buena Vista Avenue.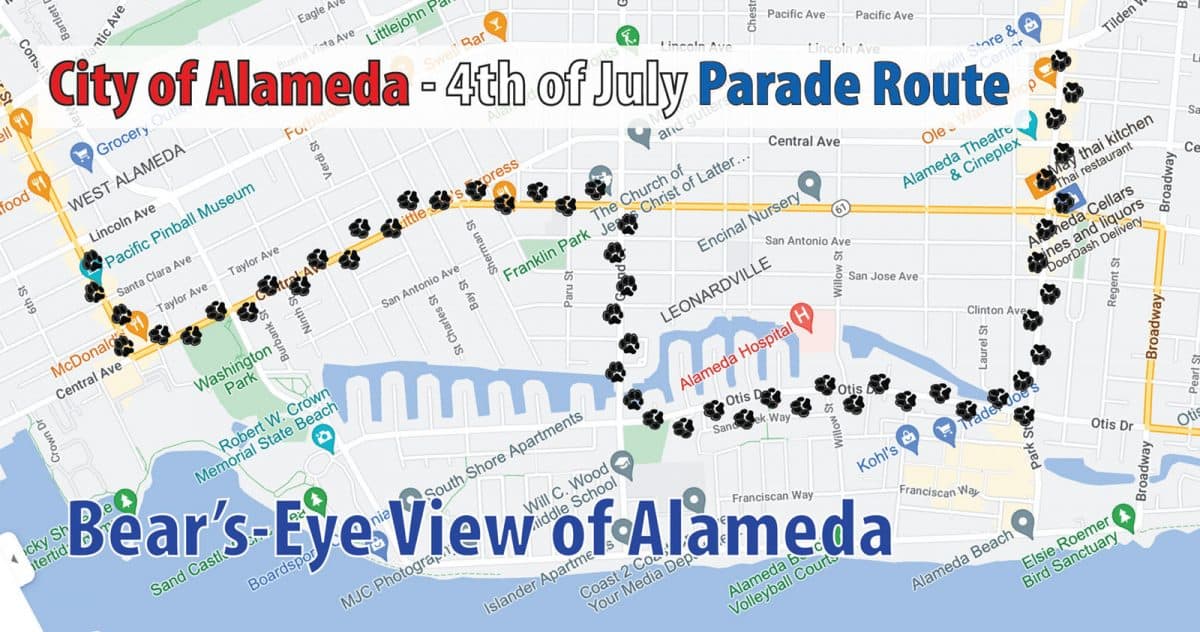 This week's report is a special 4th of July holiday feature and includes mostly images from the parade route. You will find lots of red, white, and blue banners and bunting around town for sure.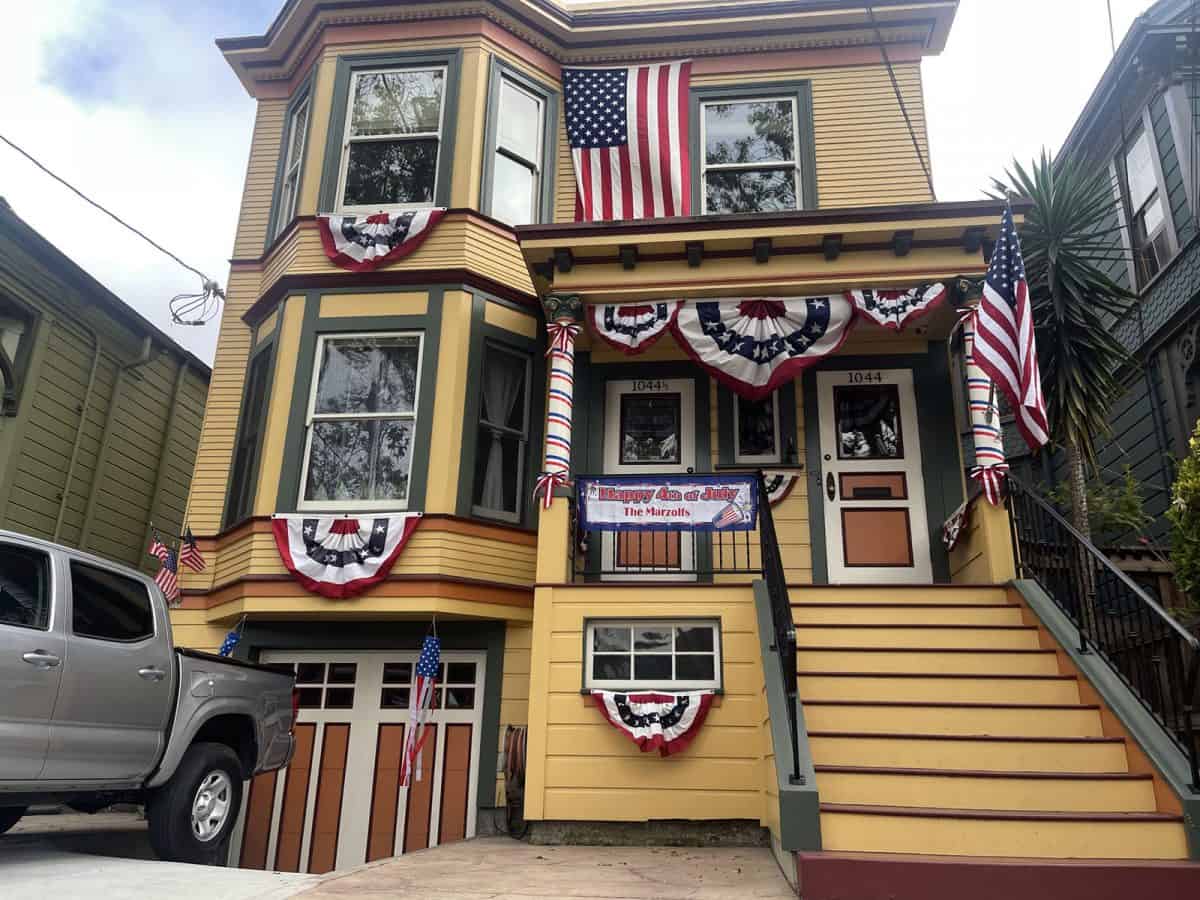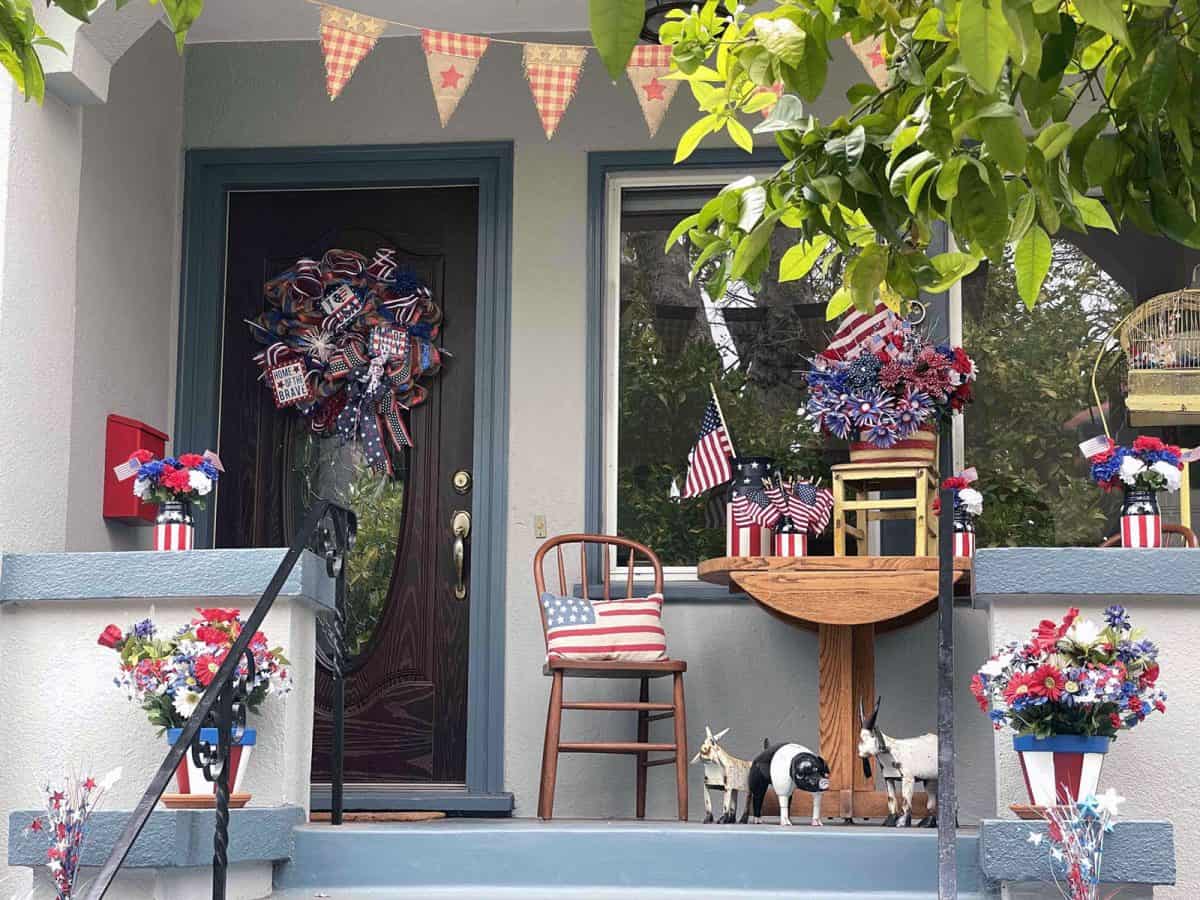 You will also find my hero and role model Snoopy chilling on his red, white, and blue doghouse, a very patriotic unicorn, a trailer in a tree, and a shy bear in the perfect place to view the parade on Grand Street.

Also on Grant Street at Alameda Avenue, you can catch the electric light American flag.
I want to give a big shout out to my friend Tucker over on Morton for keeping up the canine contribution to the 4th by decorating his front yard with a patriotic marching bear.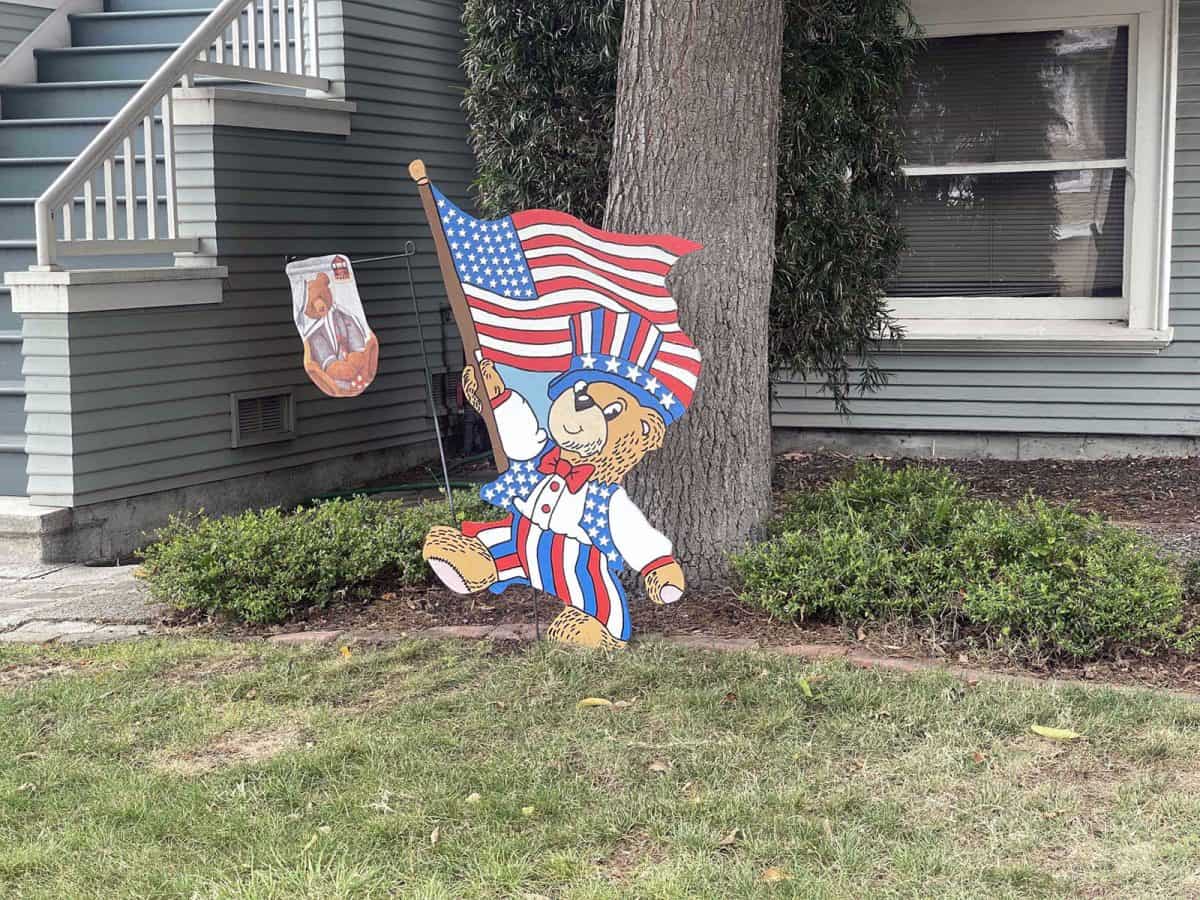 I also want to pass on a special reminder that many of my canine companions are very sensitive to fireworks even when they are very far away. We have superhuman hearing. If you can stay with us when the fireworks get going, it would make things a little easier. Special treats… lots of special treats will help as well.
Hope you all have a safe holiday!

Mouf, Roving Reporter
Bear's-Eye View of Alameda
Mouf and his human companion can be reached via [email protected]. Their stories are collected at AlamedaPost.com/Jeff-Cambra/. All photos by Jeff Cambra.