Bear's-Eye View of Alameda for June 12, 2022
I may have been the only one that enjoyed driving on Encinal Avenue. The road was really rough, full of patches, and potholes, and I always thought of it as an agility test. Jeff would weave around the patches and potholes, and if he hit one, I would go flying. So much fun.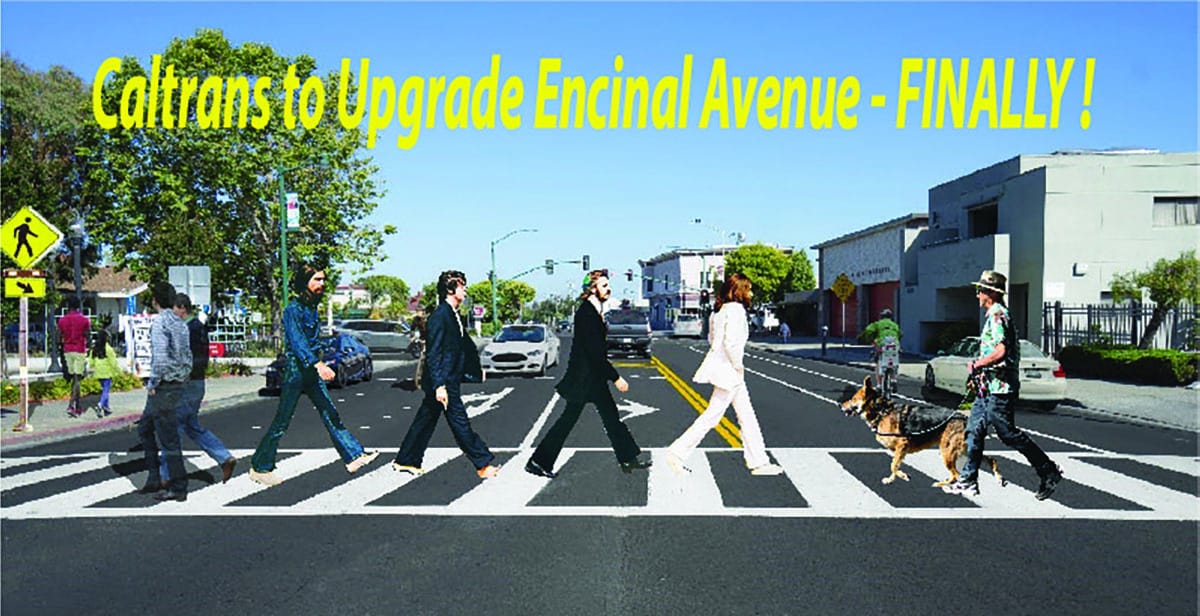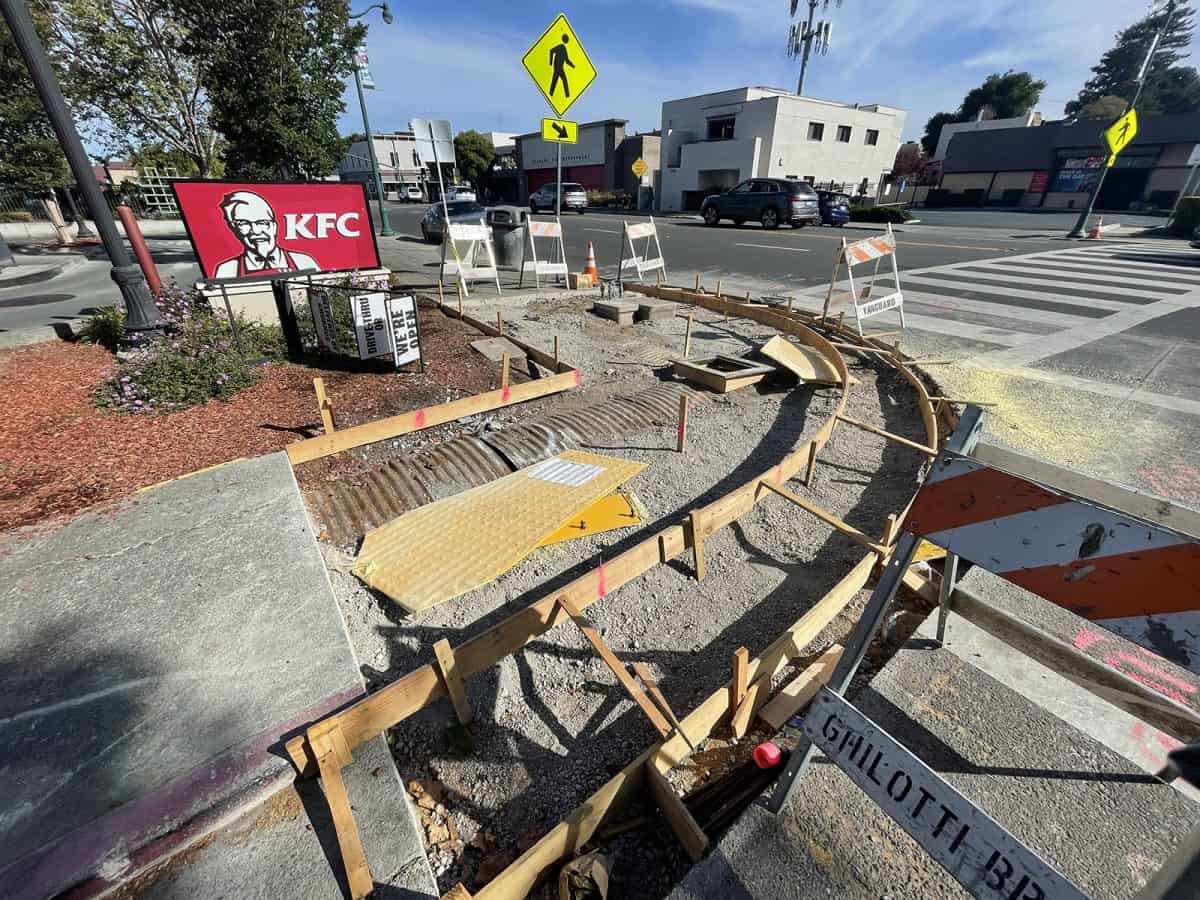 Well, those days are numbered since Caltrans announced that it would start repaving and adding new bicycle and pedestrian safety improvements. The project will reduce the two lanes in each direction to one lane and add a middle turn only lane.
Fancy pedestrian flashing light crosswalks will be added as well. I checked out the Park Avenue area and things are well underway there.
Hopefully, gas prices will be lower by the time this project gets completed or nobody will be able to afford to drive on it. YIKES!! $6.33 a gallon and $70 did not fill the tank.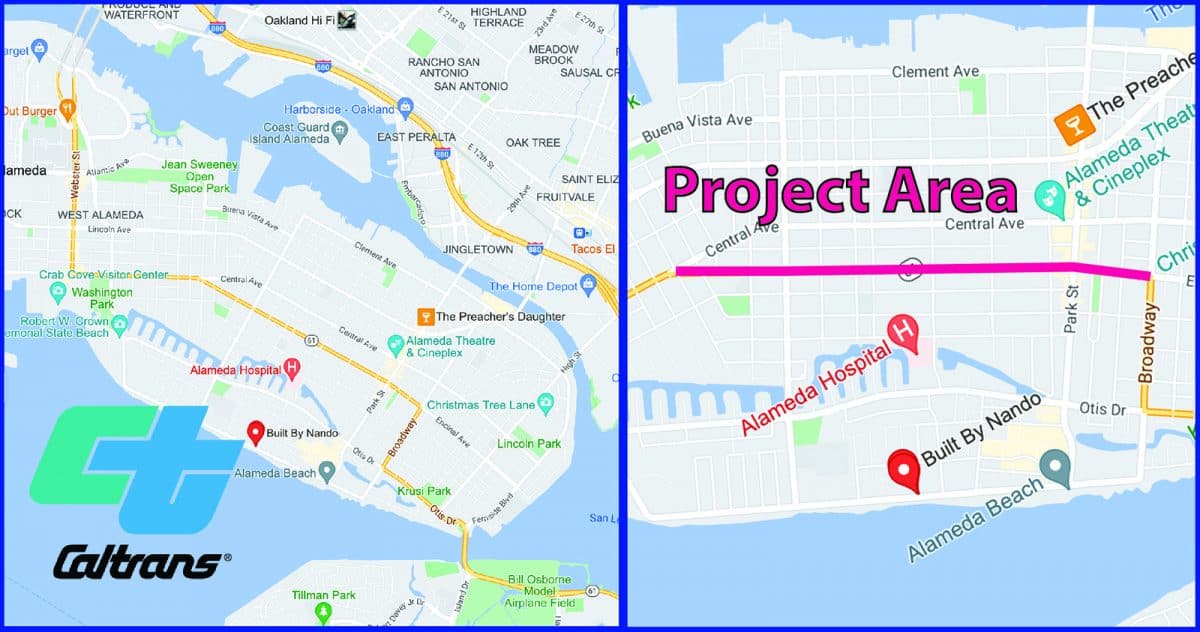 Did you know that there is a State Highway running through Alameda? It's called Highway 61, and you can see what streets make up the highway on my graphic. This may explain why it took so long to get it fixed.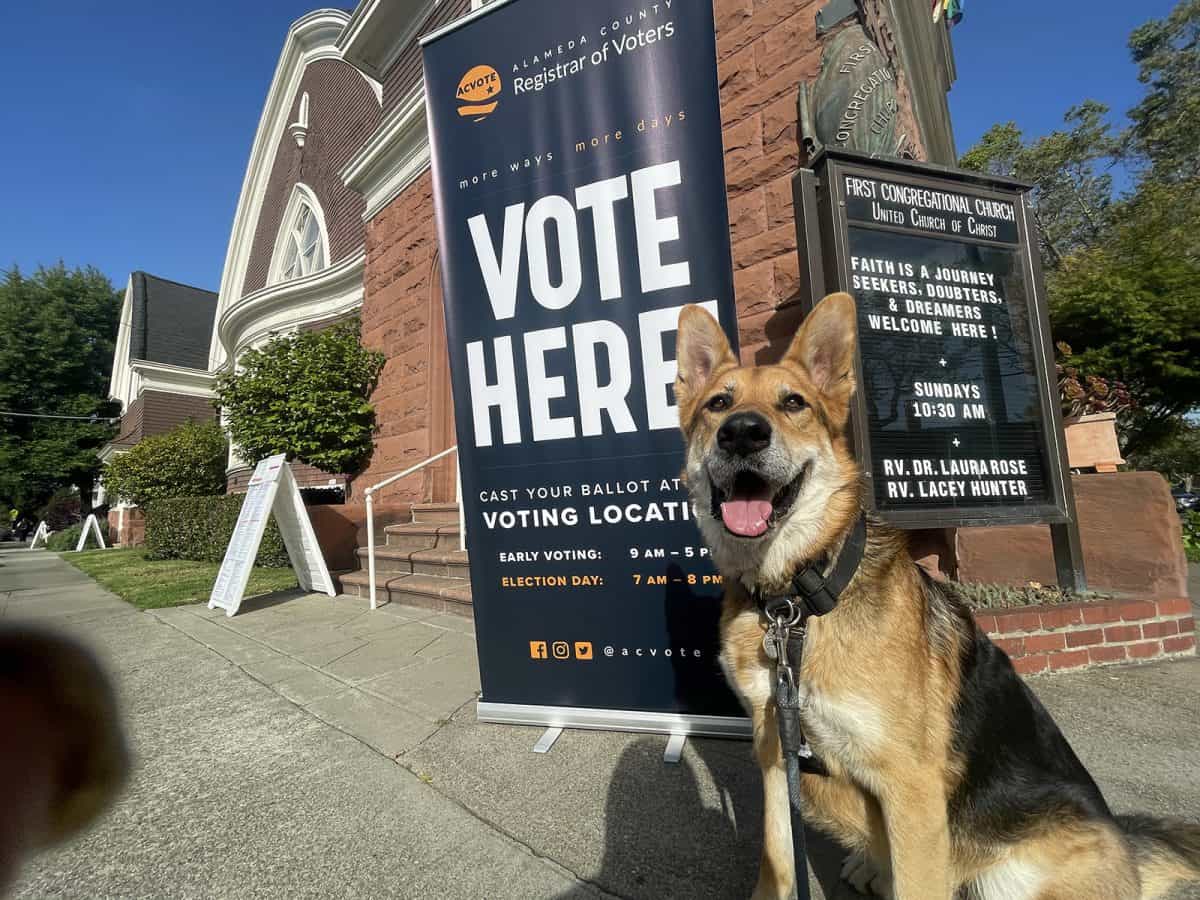 Last Tuesday was election day, but judging by the turnout, not all of you registered voters were able to mail in your ballot. Don't worry, you will have another chance in November.
On my way down to Starbucks on Tuesday, I walked by the City's Veteran's Building at the corner of Walnut and Central. Something was going on, and there was a lot of noise. Does anyone have any intel on what's going on? Hey Sarah Henry. You know everything! What's up?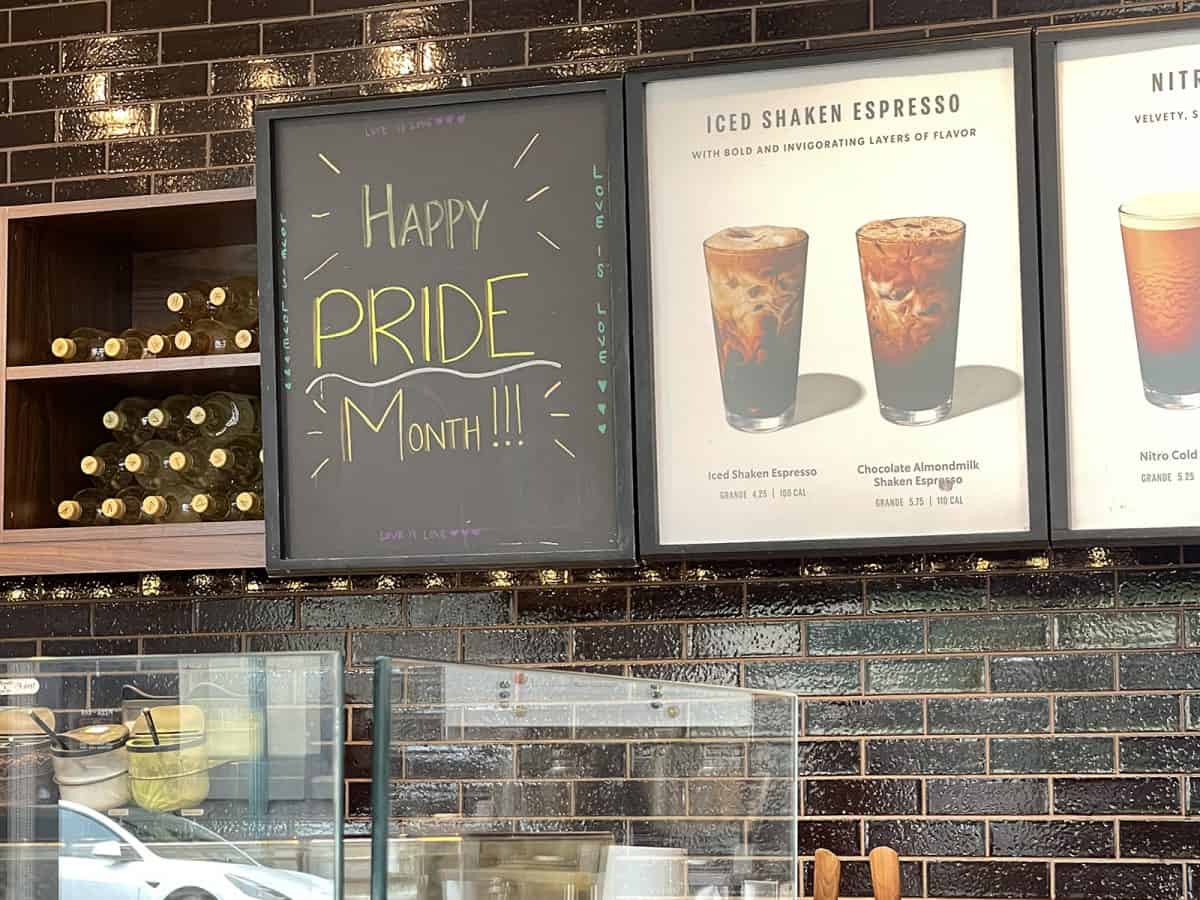 Thanks to all the folks at the Park Street Starbucks for the pupuccino (whipped cream in a small cup) and recognizing that PRIDE is all of June.

On my walks, I get to see many "vanity" license plates, but I found this one and am dying to know the story behind it.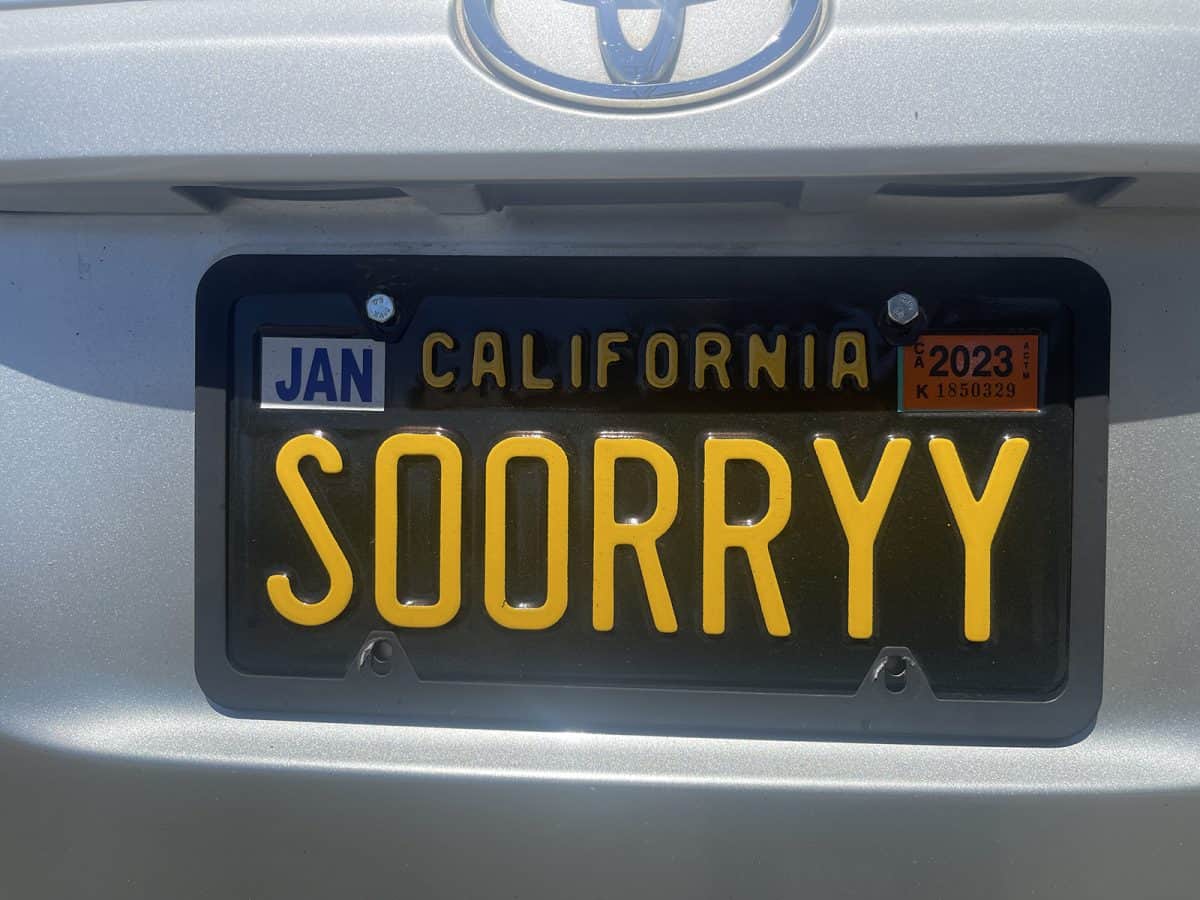 Was the car a "makeup" gift with a permanent apology? Is the driver still mastering the basics and felt like they had to apologize to the entire driving community in advance of some lame move? Your speculation on this license plate is invited and welcomed.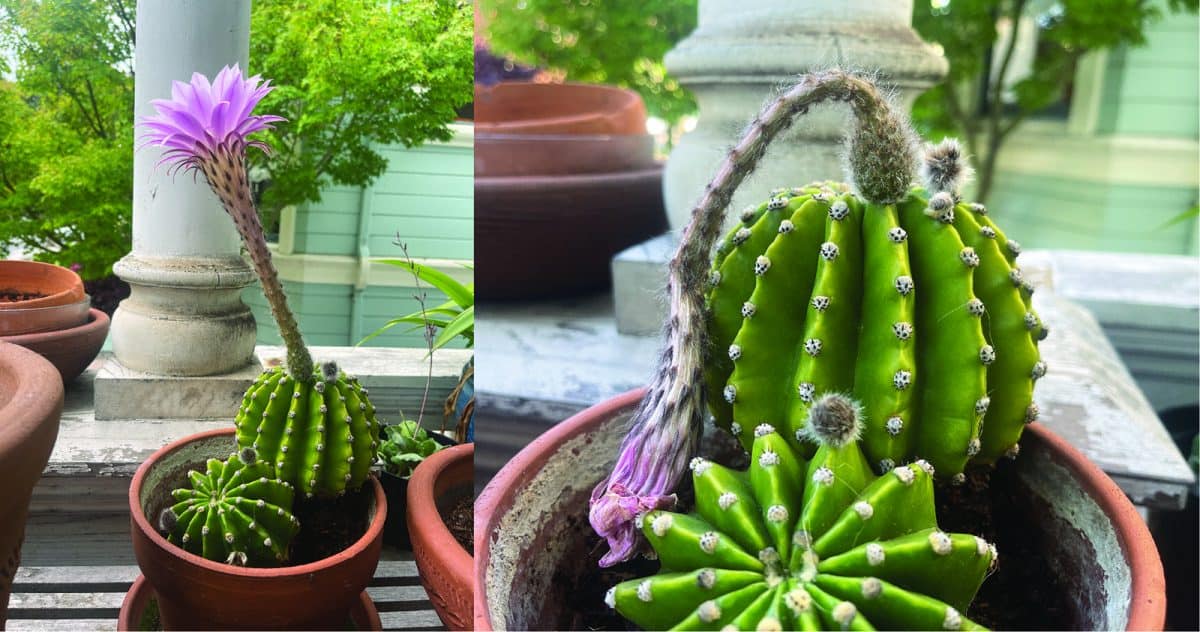 Finally, for those of you that have followed the flowering of the cactus on my porch, this is the last image. The flower only lasted two days and then just collapsed. I am looking forward to this time next year when I can enjoy its fleeting beauty.
Hope to see you on the streets of Alameda,

Mouf, Roving Reporter
Bear's-Eye View of Alameda

Mouf and his human companion can be reached via [email protected]. Their stories are collected at AlamedaPost.com/Jeff-Cambra/. All photos by Jeff Cambra.