To the Editor:
I'm Paul Beusterien (BYOO-STAR-ee-en) and this November I'm running for City Council to bring Even-Keeled Leadership to Alameda.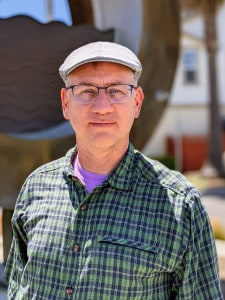 Alameda has numerous challenges:
Balancing housing affordability and availability solutions with neighborhood and traffic impact;
Ensuring that we have the infrastructure for the future, especially as our shorelines become increasingly threatened;
Staffing to meet our public safety needs; and
Efficient deployment of taxpayer dollars to address short-term priorities and long-term sustainability.
There are many ways to make our city run more effectively. We should reduce staff turnover, attract quality leaders, and enable higher levels of constituent participation. Updating our elections to Ranked Choice Voting encourages more representative and cooperative government.
I've spent my career as a software engineer at startup companies and larger companies, like Wind River and Google, where I've led initiatives to grow vibrant organizations and deliver products. I've been an HOA board member the last ten years; President of the 362-home Bay Isle Point for five years and VP of the 2,973-home Harbor Bay for the last seven years. In those roles, I've contributed to resolving numerous community challenges, including several involving the city government.
I'd love to hear your thoughts and ideas for how best to move Alameda forward. Visit my website: www.paulb4alameda.com and reach out to me at [email protected].
---
Editorials and Letters to the Editor
All opinions expressed on this page are the author's alone and do not reflect those of the Alameda Post, nor does our organization endorse any views the author may present. Our objective as an independent news source is to fully reflect our community's varied opinions without giving preference to a particular viewpoint.
If you disagree with an opinion that we have published, please submit a rebuttal or differing opinion in a letter to the Editor for publication. Review our policies page for more information.