New rentals available, more being developed.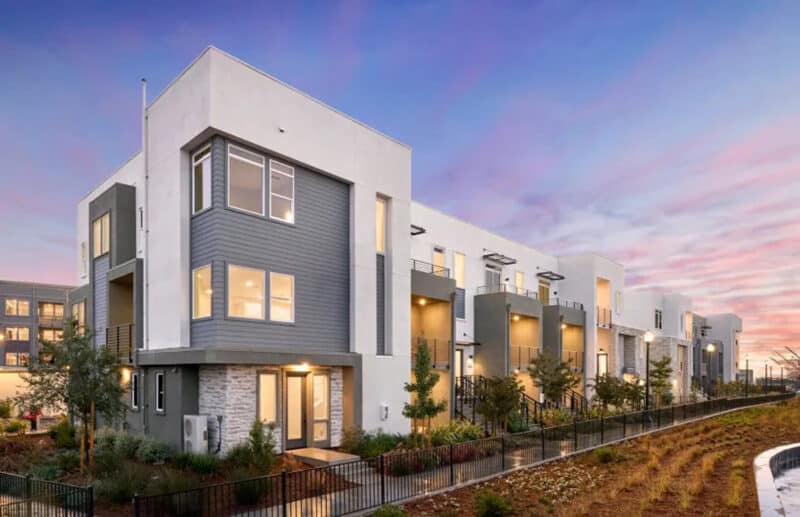 Affordable housing is a major issue for the entire Bay Area, and Alameda is no exception. Producing and maintaining enough affordable housing for all who need it is a major challenge, and the Housing Authority of the City of Alameda (AHA) continues to expand its list of affordable rentals available to individuals and families. New rentals are available now, and more are being developed and upgraded.
Available now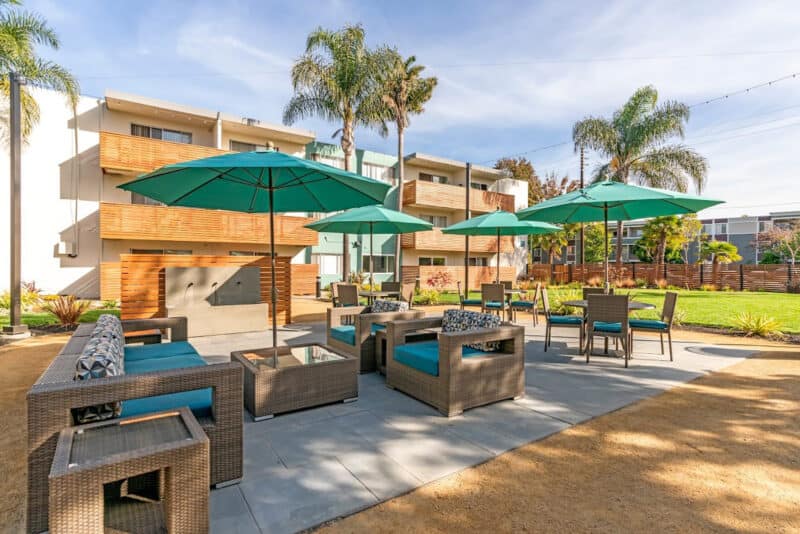 AHA purchased three additional Pulte homes on Alameda Point in 2022, which are now available to rent. The brand new apartments and condos are ideally located, close to grocery, medical, and transit sites, and adjacent to the newly opened waterfront park. For leasing availability or information, contact AHA's Scattered Site Property Manager at 510-217-8683 or email [email protected]. These units are not leased through the Pulte Homes Sales Office on site, so do not contact Pulte Homes directly.
Other new affordable rentals include 132 apartments at Rica Vista, 1825 Poggi St., in West Alameda. These apartments are available to moderate income households, with 80% of Area Median Income. The pet-friendly apartment community is close to Woodstock Park, schools, shopping, and transit. Amenities include a swimming pool, barbecues and picnic area, on-site fitness center, playroom, carport parking, energy-efficient appliances, and more. See photos and find out more about the apartments at the Rica Vista website. Questions about the property or leasing should be directed to the property management team at 510-567-7209.
In development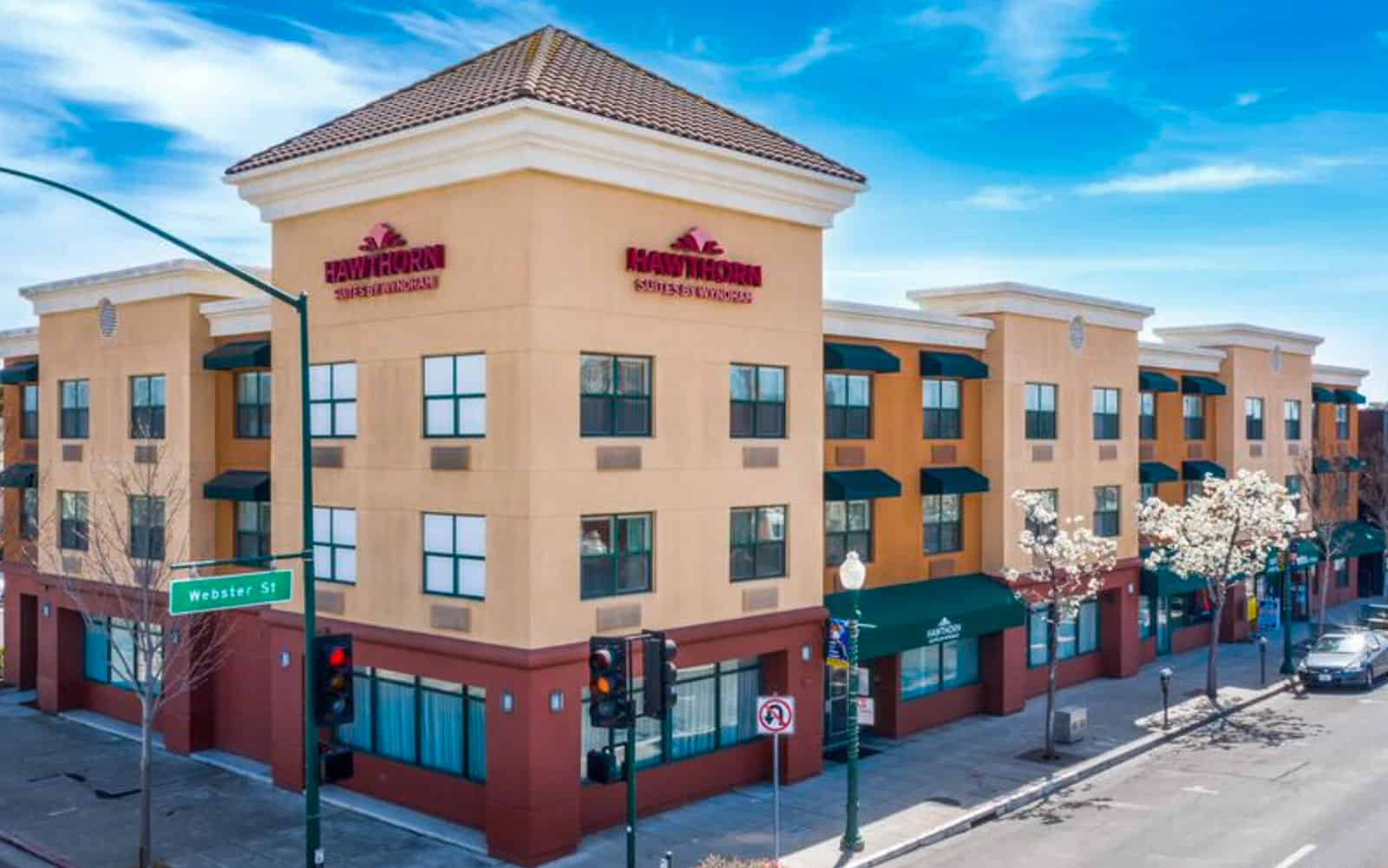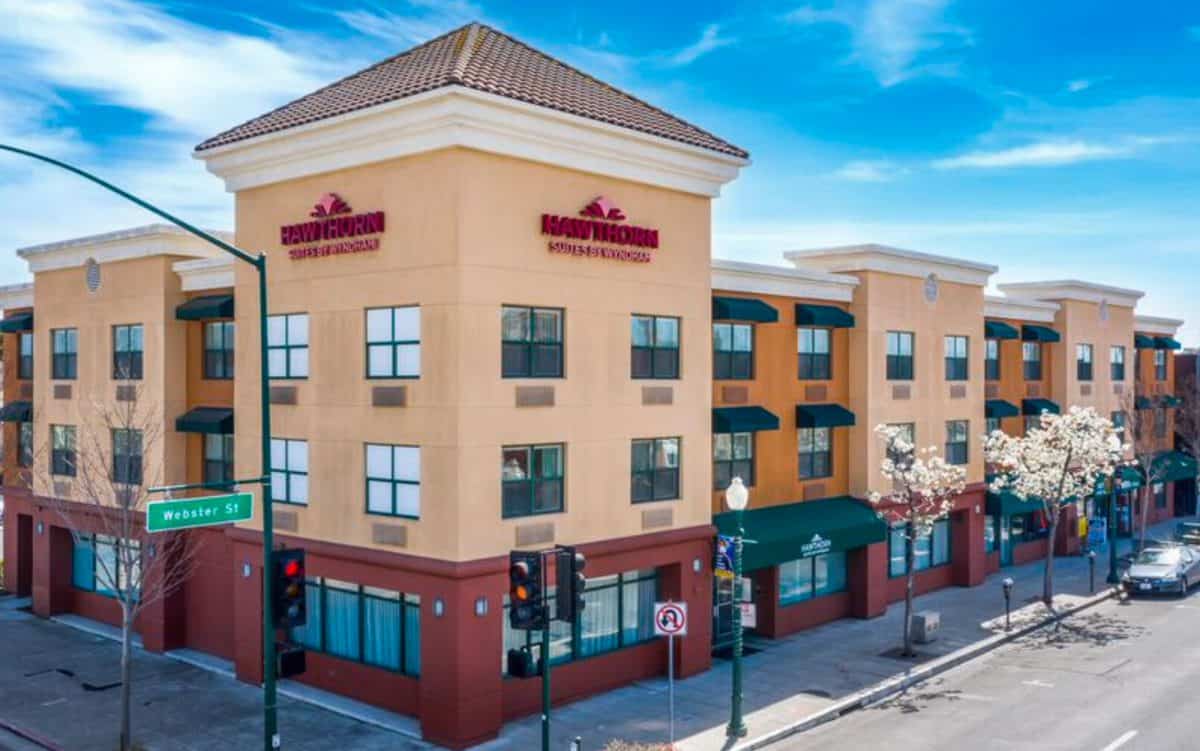 AHA plans to adapt the existing Hawthorn Suites hotel building at 1628 Webster St. into an affordable housing complex consisting of 50 studio apartments. The studios will serve a need for small affordable homes in a highly desirable location on the island. See more about the project at the Island City Development website.
The Webster Hotel Conversion project is currently in line for a potential funding award from the State of California Department of Housing and Community Development (HCD). The HCD administers the Super Notice of Funding Availability (SuperNOFA) submissions from 2022. The development team will also apply for future funding once it becomes available.
Island City Development also continues to work on Tilden Commons, a planned new development on a one-acre site in the desirable Fernside neighborhood. The development is in a walkable neighborhood near grocery stores, schools, transit stops, and community parks. Tilden Commons will be a family development of 40 to 50 apartment homes reserved for low- to moderate-income families, including one manager unit. The development will be a four-story residential building with parking, laundry, office, and community spaces. It will be sustainably constructed, GreenPoint Rated, and Baywise Certified. Currently, new smoke detectors are being installed in the current buildings on the site. Feasibility and funding applications will continue for this project in 2023.