On Friday evening just after 9 p.m., a fire was reported in the 2300 block of Mariner Square Drive. That address is the location of Barnhill Marina, a floating home marina on Alameda's Northern waterfront. Neighbors immediately posted about it to social media, and KTVU posted about the fire to Twitter with a video. The KTVU post stated: "We are smelling the fumes," from the fire. KTVU's newsroom is located at Jack London Square, just across the Estuary.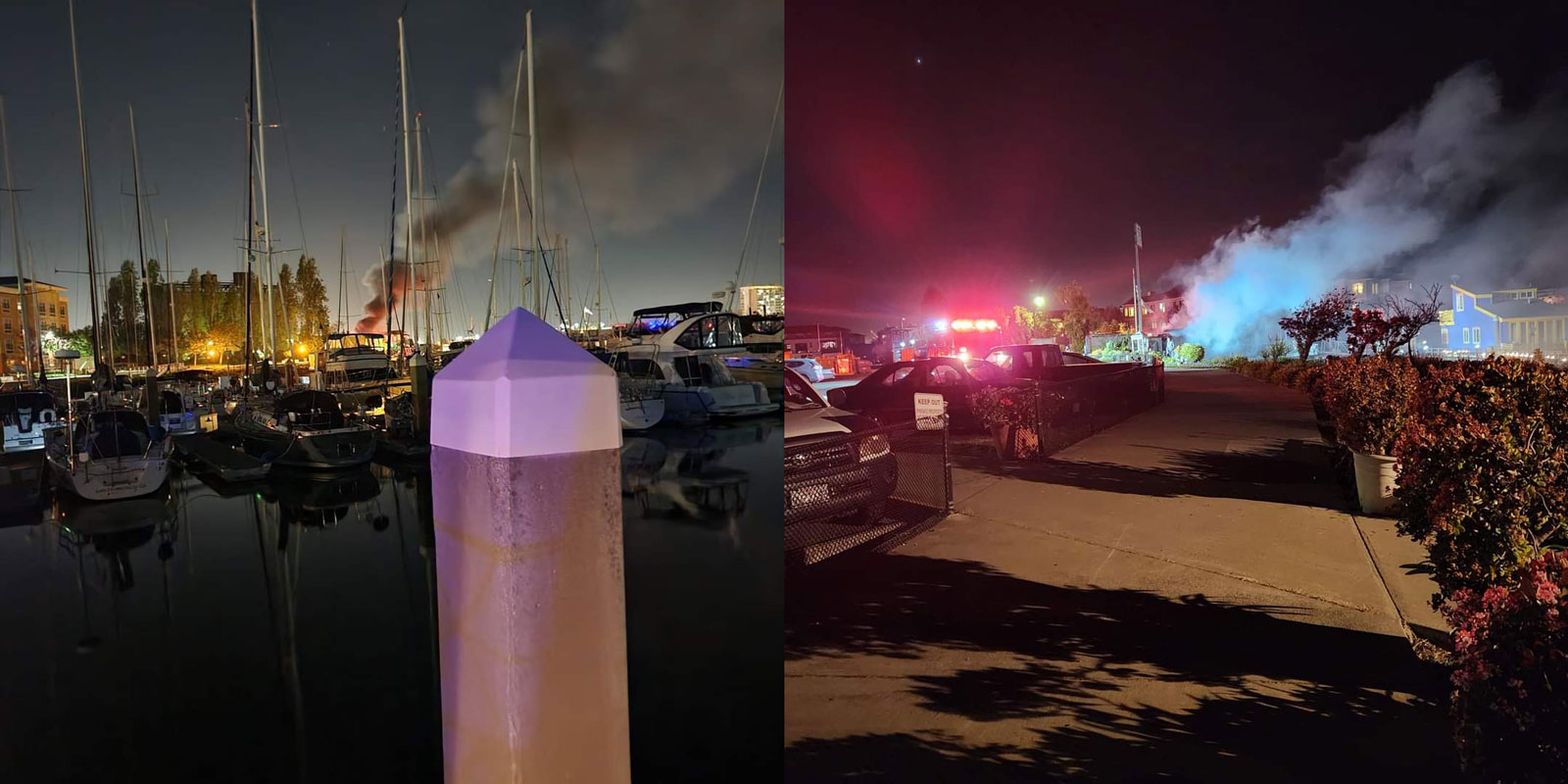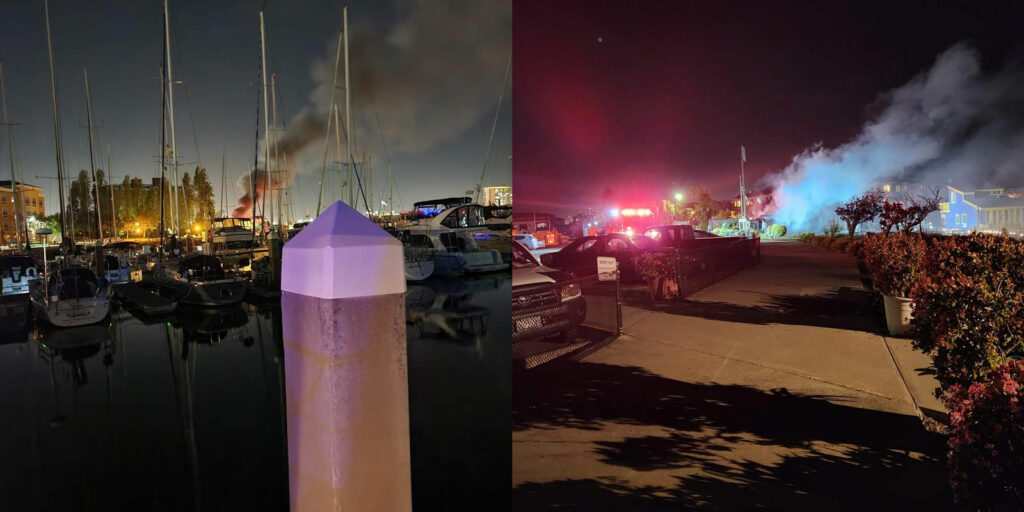 Jonathan DeLong, director of the REAP Climate Center, a close neighbor to the marina, shared photos of the fire with the Alameda Post. He also shared a photo of Oakland Fire trucks responding to the call by going to Jack London Square.
Once the Alameda Fire Department arrived on scene, they determined that no vessels were involved in the fire. According to AFD (via @bayareafirefighter on Instagram), the structure that burned was an outbuilding at one of the marina gates. Firefighters contained the fire within about ten minutes without any further combustion of other structures or floating homes. The cause of the fire remains under investigation.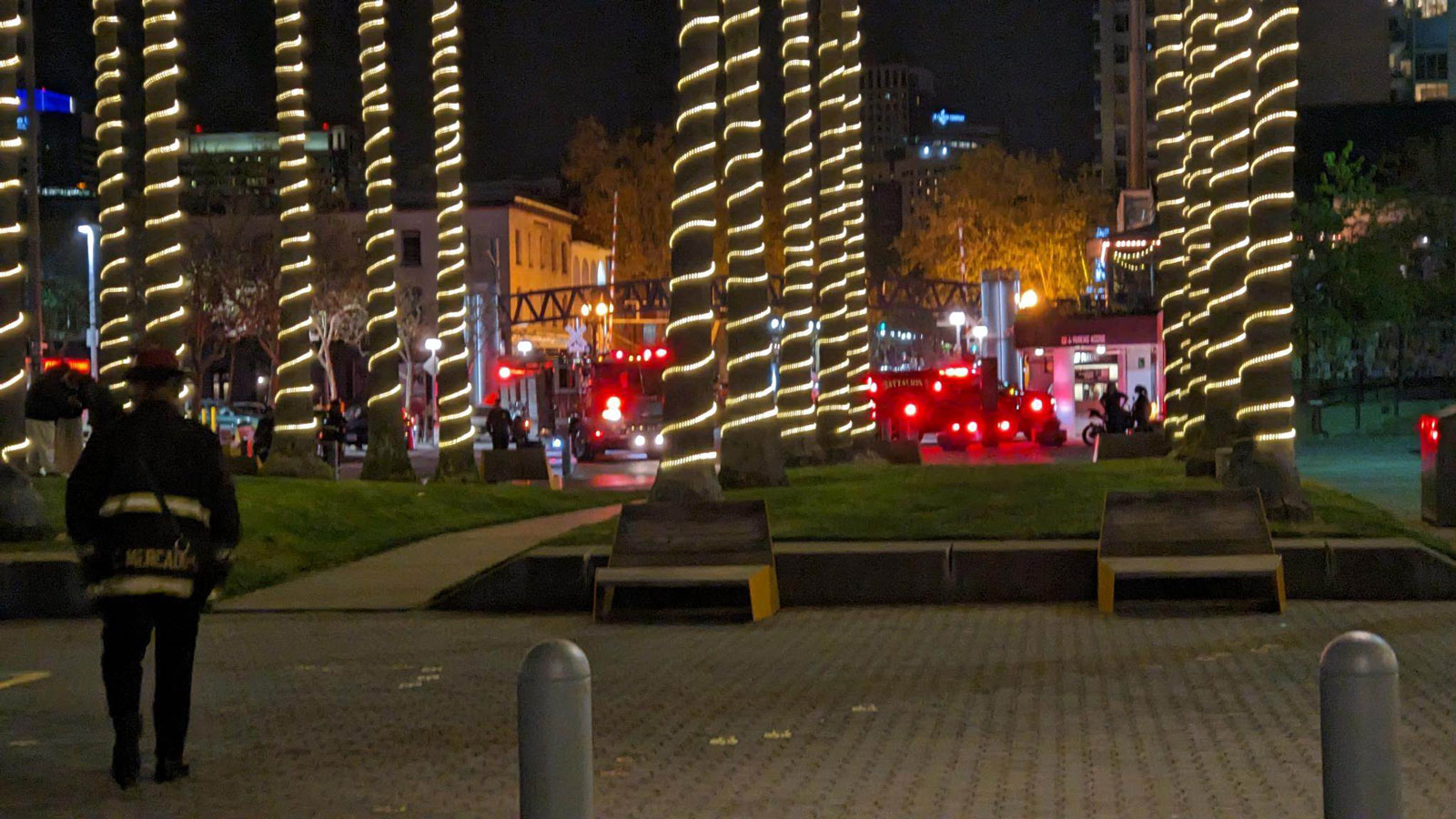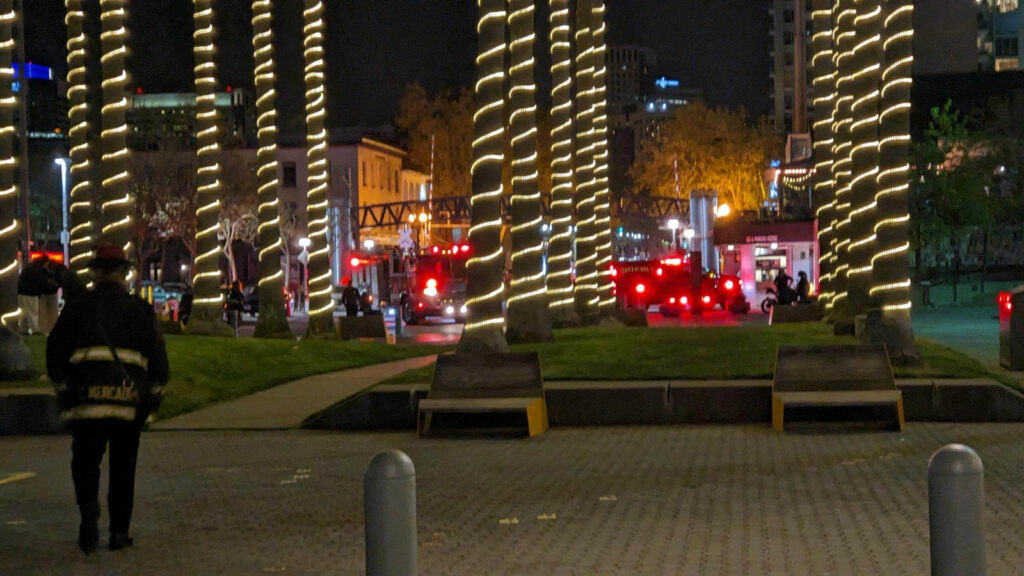 Barnhill Marina has been in the news after rent increases established by new owners led to an emergency City ordinance to protect the residents, which was followed by legislation protecting rent control on floating homes signed by Governor Gavin Newsom.