Mornings are a particular treat when you live on the water. And, by on the water, I mean in the water: I live on a floating home in Barnhill Marina. Birdsong floats in through my open skylight, ducks glide by and the water laps against my hull. The feeling of peace is huge and deep, and so welcome to this sensitive introvert.
I bought the floating home in 1989 for $41,500. It was tiny, careworn, and needed immediate attention, attention I couldn't afford to give it. It was all I could do to afford the payments on my loan and to pay my father back the down payment he loaned me. I felt blessed: I had found a place on the water I could afford, a home of my own. The low rent I paid for my berth almost made up for the high price of insurance, the 14% interest rate on my loan, my property taxes, and the constant maintenance living in a marine environment required.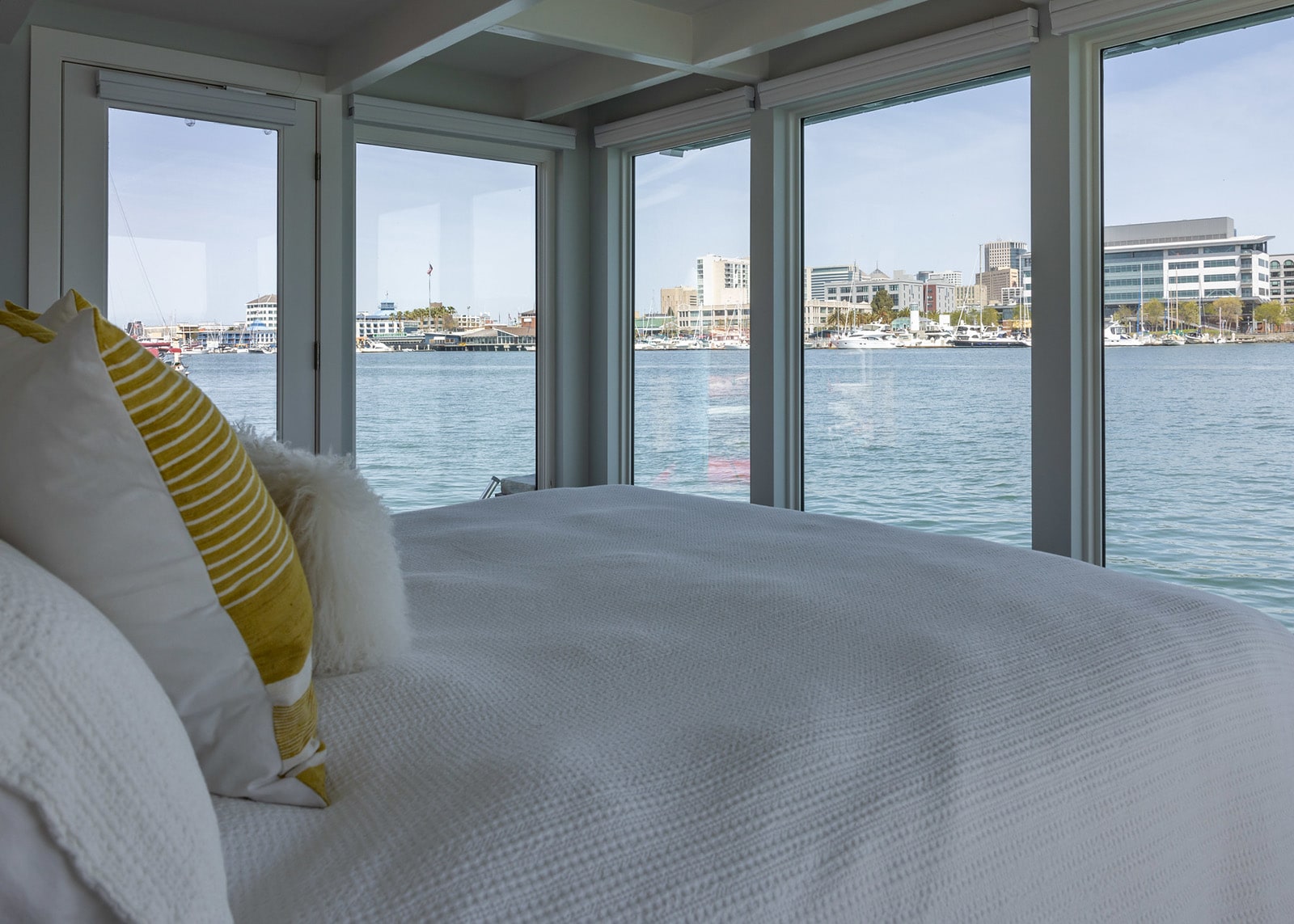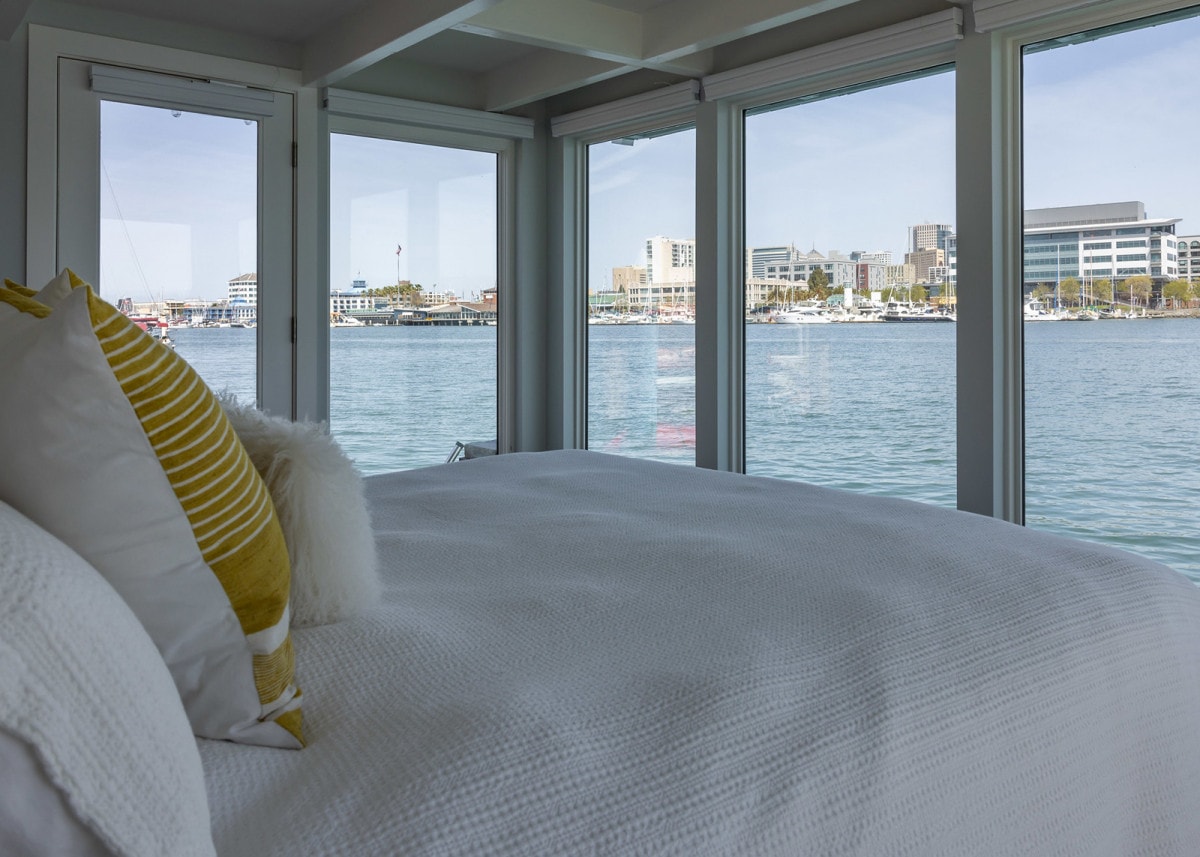 An unexpected delight of living on the water was the community that forms when people live close enough to nature to feel her power. Months after I moved in, the Loma Prieta earthquake struck, rolling our docks, knocking over pilings, and opening a sinkhole in the parking lot. Without electricity, a floating home cannot use water because our sewage system relies on a holding tank with a pump. We gathered at a neighbor's house to watch the news coverage on a tiny, battery powered TV. Those at the front shouted out what they were seeing to those in the back. We pooled our water and food, emptying our rapidly warming freezers and firing up barbeques. We ate together, worried together, stayed together and at the end of the evening, walked each other home with flashlights.
Barney Barnhill created a floating home marina
Our community had a congenial relationship with A.V. "Barney" Barnhill, the man who created this floating home marina in the late 1960s as a place for bohemians, and the blue collar workers who were willing to put up, a long walk on creaky docks, little storage, and a home that was colder inside than outside in the winter. The upland property was full of easements for the Posey tube, the sewage junction between West Alameda and Oakland, and a PG&E gas line that ran along B dock and through the parking lot. Large concrete silos dominated the parking lot. It was – and still is – funky, some might even call it urban blight.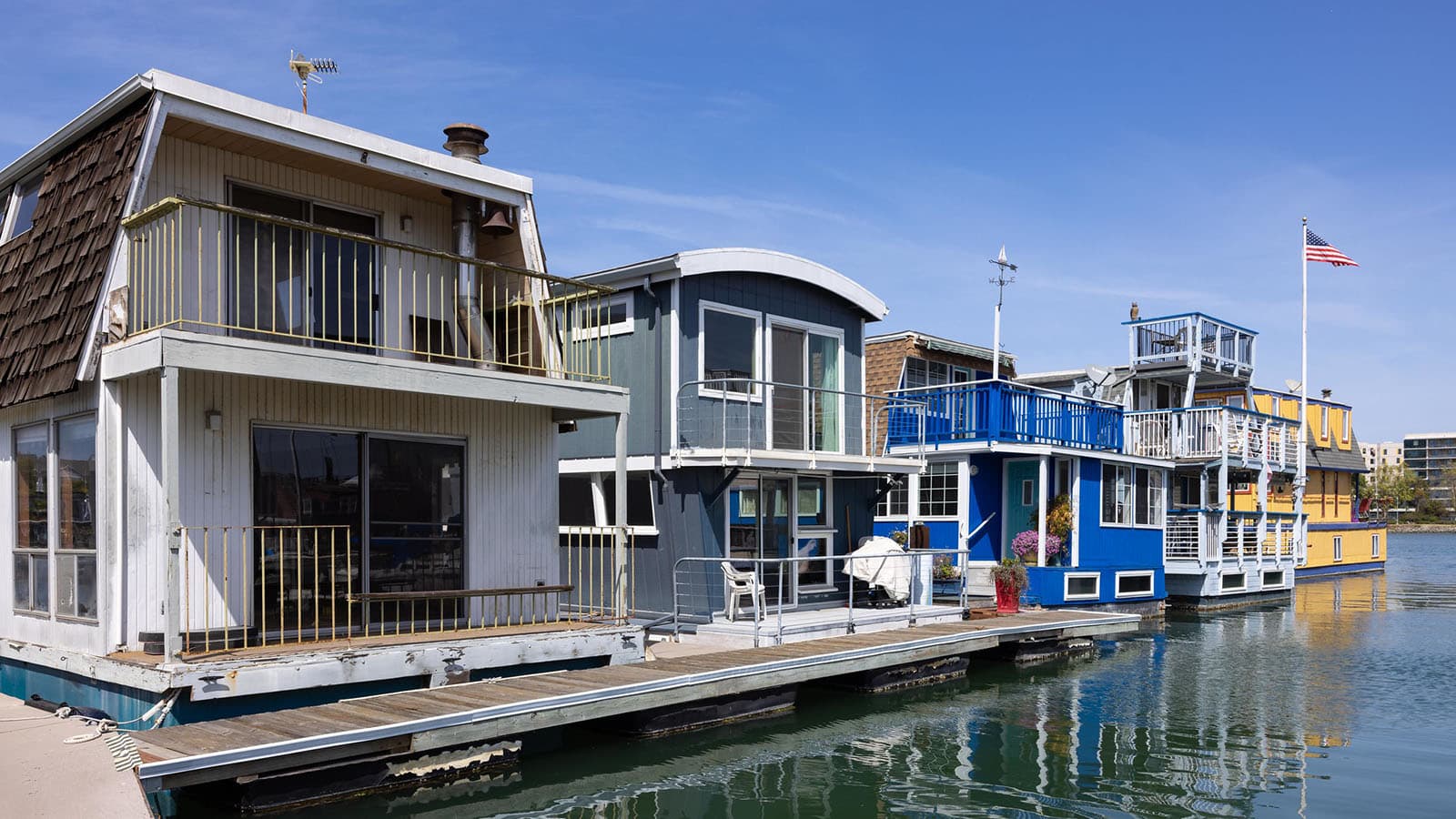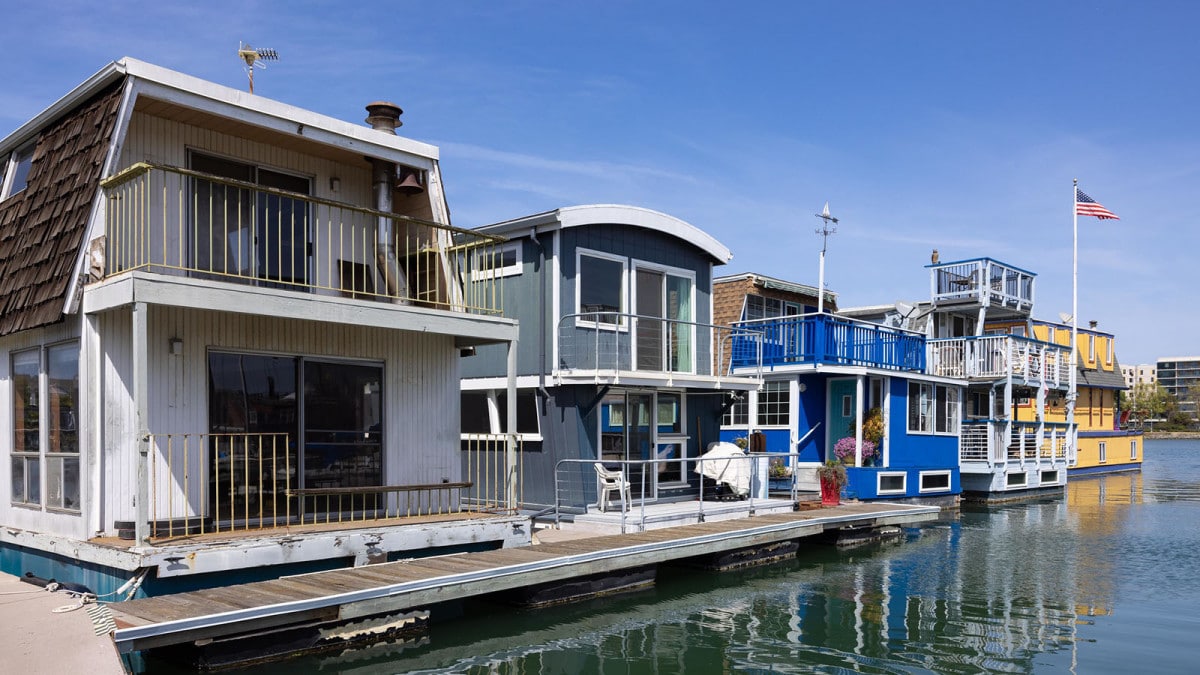 Life was wonderful in this community – a hidden gem on the water. The only cloud on the horizon was the extreme vulnerability that comes from owning your home but renting your berth and having not a single law to protect you from ruinous rents and fees. Everything depended on our good relationship with the marina owner, and we cultivated that.
And, for 50 years, Barney was careful to set rents in accordance with our unique situation, including both personal circumstances and the barriers we faced getting loans and insurance in his decisions about rent increases. His decisions helped us build wealth, the same way a homeowner on land would. After his death, his heirs continued that tradition. When the heirs decided to sell the marina in 2020, we were in talks to buy it when COVID hit, stopping the sale in progress. When Barney's heirs next listed the marina for sale, they'd changed real estate agents and withdrew their offer to sell to us. From the listing, it appeared that the marina – as is – was profitable.
New owners take over with big promises, then big changes
The marina sold in late 2021, and the new owners promised no changes to the marina or our way of life here. They wanted to collaborate with us on the future of Barnhill Marina. Our research into the new owners and their holdings of many apartment buildings and LLCs gave us pause, but we proceeded in good faith.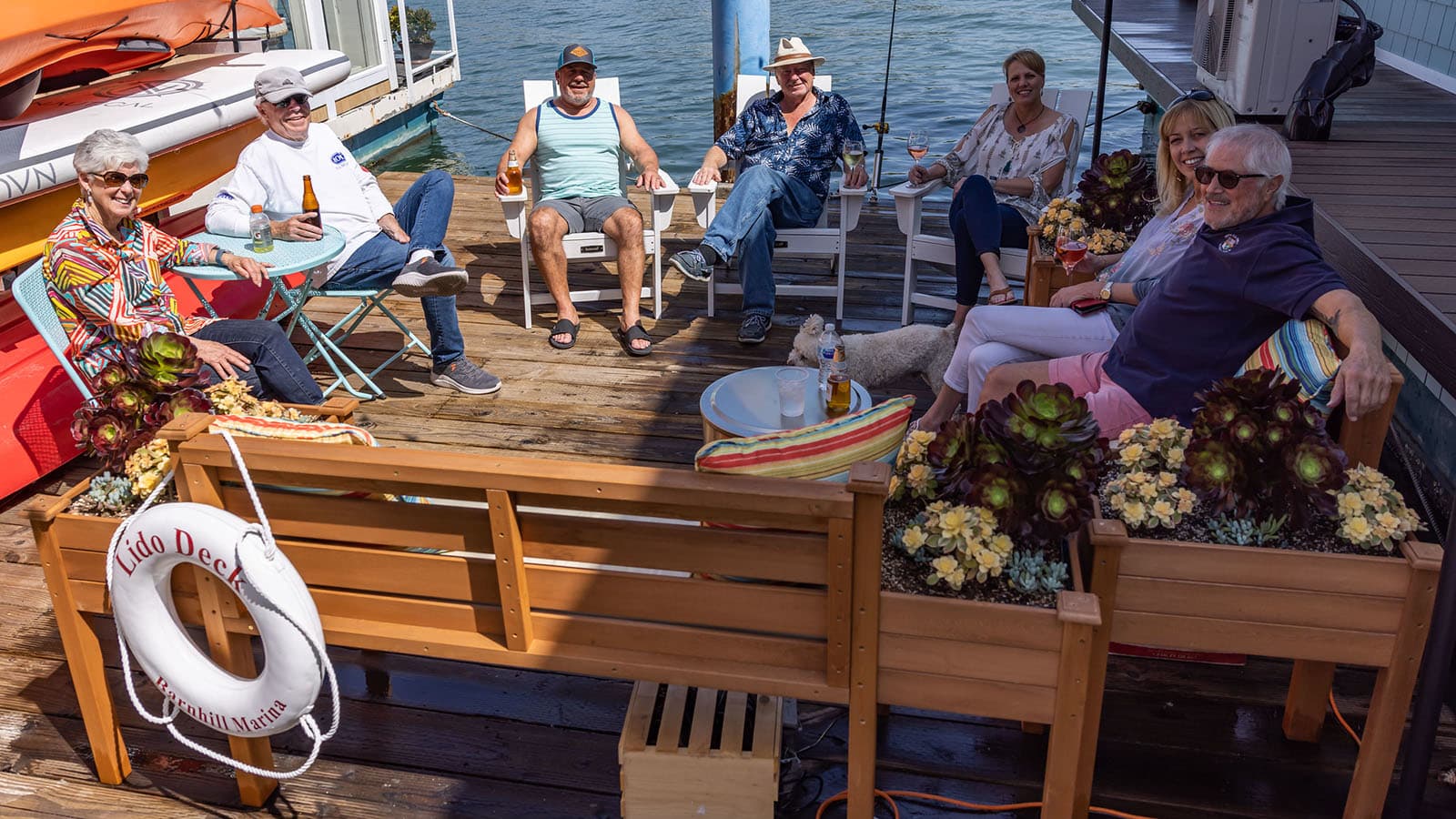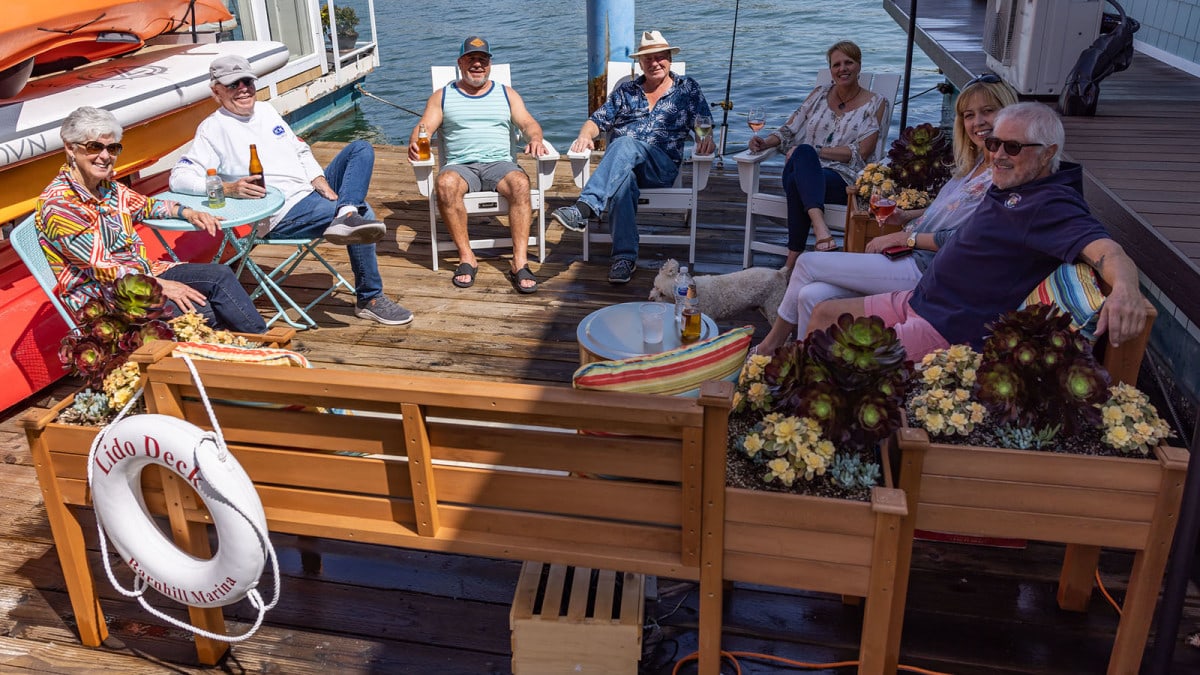 And then they ravaged us, first delivering intimidating and contradictory messages to our Floating Home Association Board, then doubling and tripling rents for storage spaces and liveaboard slips and imposing large security deposits for tenants with multi-year histories of paying on time. The new owners at first refused to show people their new leases, demanding agreement with rent and fee increases first, then moved to letting residents read the lease in the office and insisting they sign them on the spot, or face eviction. The liveaboards in our community – those who live on actual boats and for whom eviction means losing not just their slips, but their homes – were hit especially hard.
In January, floating homeowners received notice that our rents would also increase. We started huddling in worried conversation, sharing stories of intimidating individual meetings and "payment plans" for those with low or fixed incomes, a suggestion repeated to our negotiating team as a solution for "low income but high-net worth" individuals. We stopped smiling, and now walked by each other as often as we stopped to say hello. What was there to say? Many of us made plans to sell our homes and leave friends and family in Bay Area for more affordable locales. Some left. The rest of us started losing sleep. It was a heartbreaking and stressful time. Our community was being gutted, and the grief was overwhelming.
Barnhill Marina residents band together
But, we are a hardy and resourceful group. We started meeting weekly and formed a fair rent team, a government relations team and PR team, and a three-person negotiating team to find solutions to the egregious rent increases announced in late February and the 29-page, one-sided floating home lease that was delivered March 8th, just days before our first negotiating session. We met with city and state officials, worked with a photographer for images for our new website at https://alamedafloatinghomes.org, went to the law library, and talked to lawyers.
We got an extension to pay the higher rent, originally due on April 1, which enabled our efforts at the state level and with the city to come to fruition, resulting in the City Council extending the City of Alameda's rent control ordinance to us in the nick of time. [See the video report by KPIX]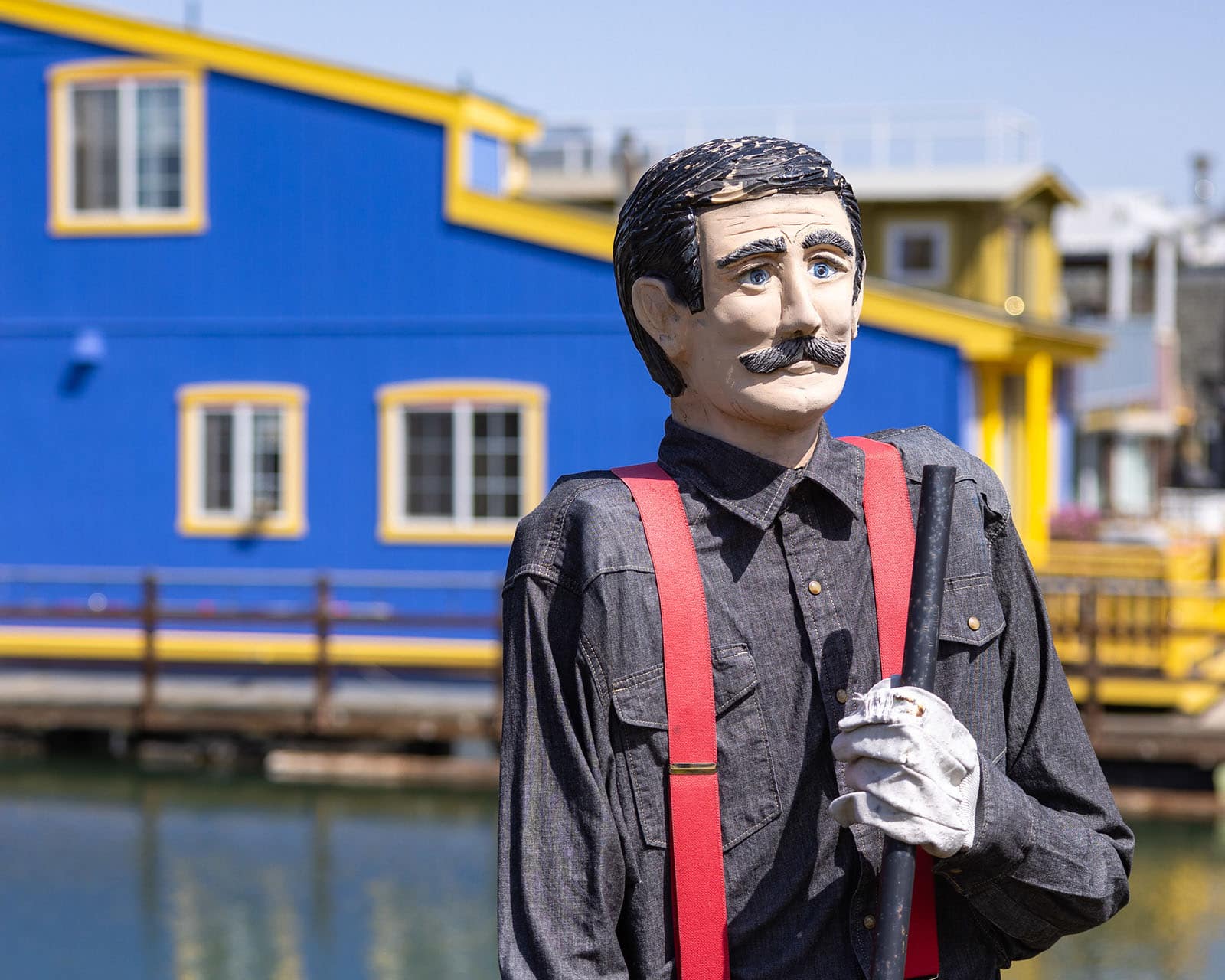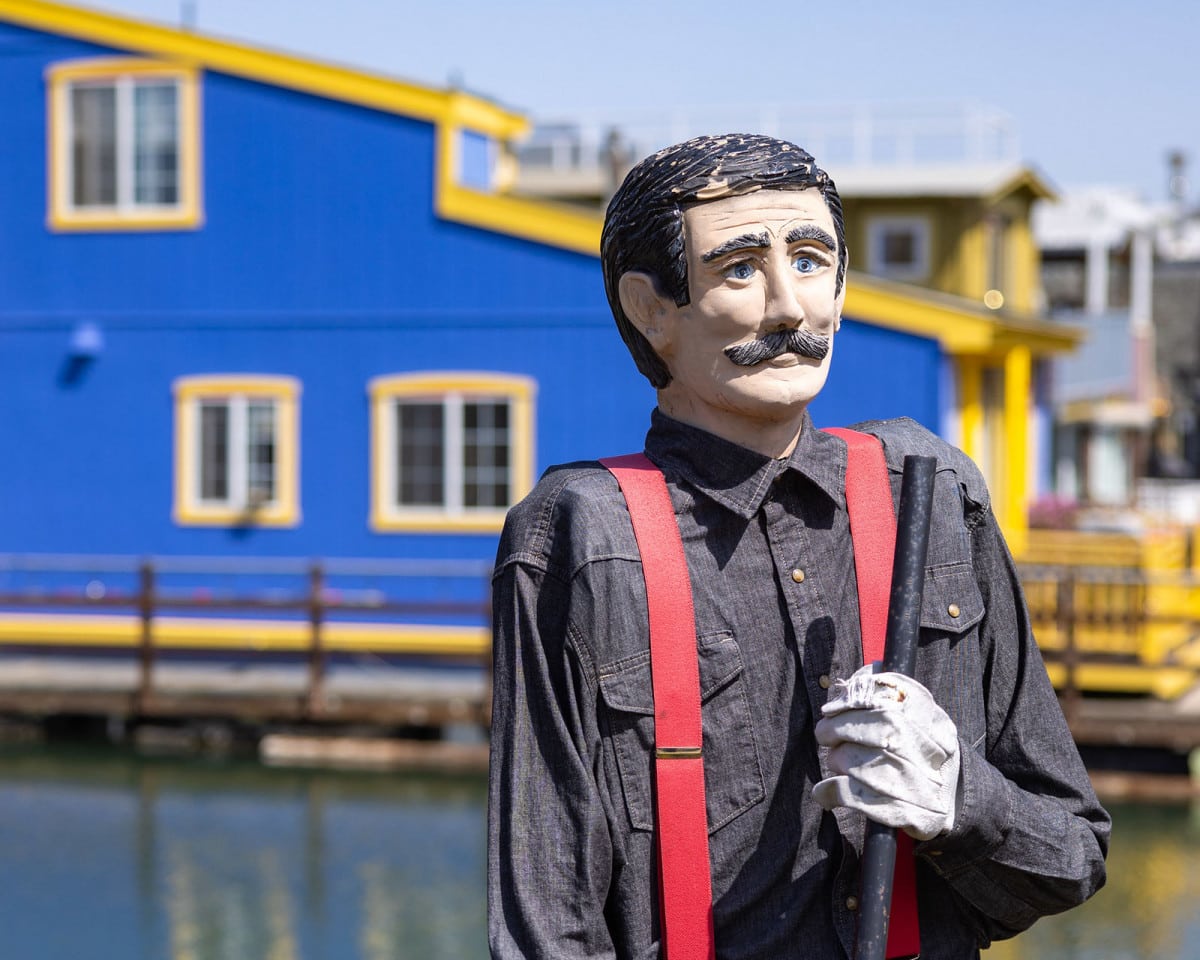 Everybody has their point of view on rent protections, depending on their situation. Rent ordinances that level the playing field between those vulnerable to exploitation and those who have the power to exploit are why rent protections exist in the first place. We commend our city government and city council as well as the state and the county DA's office for swiftly coming to our aid during this horrific time. We are back to smiling and hanging out with one another, and enjoying the birdsong that floats in an open window. These are now more precious to us than ever.
Liz Williams is a resident of Barnhill Marina in Alameda. You can reach her via her website, CollaborationZone.com.
---
Editorials and Letters to the Editor
All opinions expressed on this page are the author's alone and do not reflect those of the Alameda Post, nor does our organization endorse any views the author may present. Our objective as an independent news source is to fully reflect our community's varied opinions without giving preference to a particular viewpoint.
If you disagree with an opinion that we have published, please submit a rebuttal or differing opinion in a letter to the Editor for publication. Review our policies page for more information.