Proposed rent control for floating homes will not include liveaboards at recreational marinas.
City Council voted on an emergency ordinance in April to protect the floating home residents of Barnhill Marina from excessive rent increases imposed by the new owners of the marina. This past Tuesday, Council took up discussion – originally scheduled for June 21 – of further revisions to the rent control ordinance concerning Capital Improvement Plans (CIP). Assistant City Attorney Michael Roush, as Special Counsel, provided the staff report to Councilmembers.
Rent Control Ordinance Details
In his presentation, Attorney Roush said, "The proposed ordinance would permit rents at both floating homes and liveaboards to be increased by the Annual General Adjustment, and there would be pass through for new capital improvements at the marinas. One of the things that we're asking Council to do tonight is to confirm or revise the application of the ordinance to long-term liveaboards as staff has interpreted Council's direction from April of 2022."
Included in the proposed ordinance was language applying the changes to "other maritime residential tenancies." This last phrase in the proposed changes to the ordinance caused concern and outrage within Alameda's maritime community. Many different kinds of residencies would fall under "other maritime residential tenancies," not just floating homes, for whom the amendment to the ordinance was intended to protect. Alameda has only one floating home marina, Barnhill Marina. The other recreational marinas and yacht clubs would also fall under this broad phrasing, something that would significantly change the marinas' operations and culture.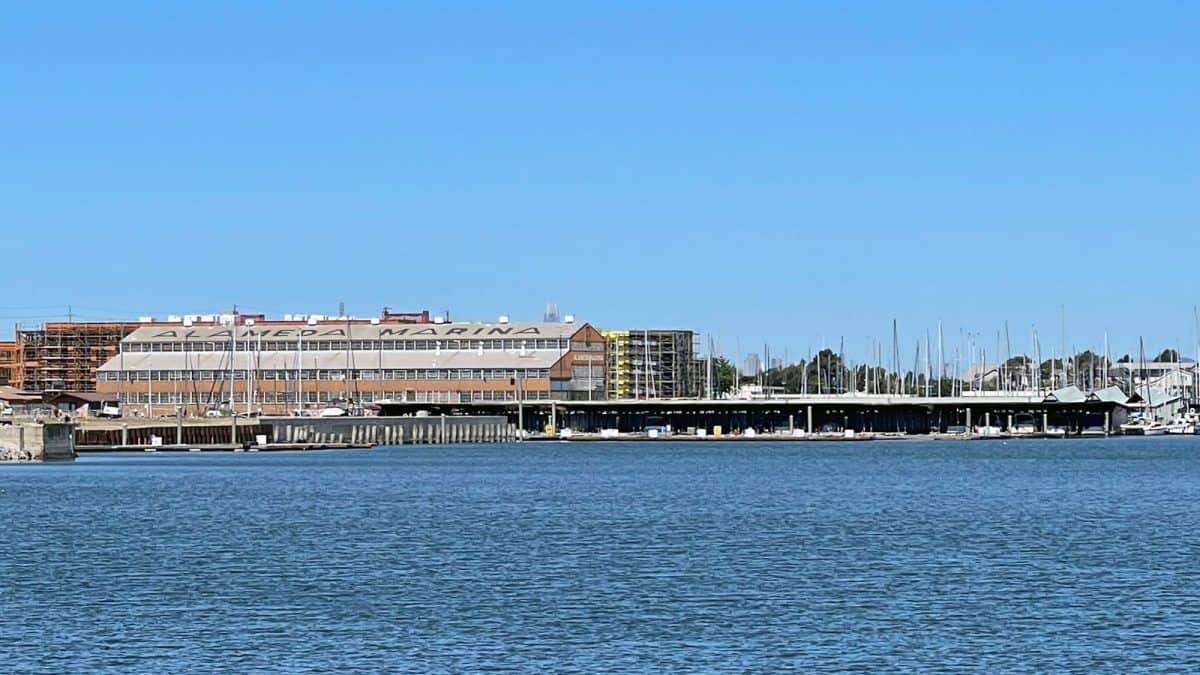 As a result of the proposed changes to the ordinance, the City's Rent Program, represented at the meeting by Ryan Halpern, sent out notices to marina and yacht club operators, notifying them of the potential change requiring them to collect rent and setting a July 15 deadline to register their liveaboards. This action was very poorly received by the boating community, who made clear they would ignore the deadline and refuse to provide the information if the provision was to be enacted.
Floating Home Marinas vs Recreational Marinas
Floating home marinas are very different from recreational marinas. The former is analogous to an RV park, with immobile trailers on blocks, and the latter analogous to a parking lot at a WalMart. Floating homes do not have motors and are not intended to be moving vessels. Their owners are dependent on a berth at a floating home marina and cannot leave without external assistance. Yachts can go anywhere by wind or motor power, and if a yacht-owner is unhappy with their berth, they are free and able to go to any other marina.
One of the services that recreational marinas provide is to allow people to live on their yachts, otherwise known as liveaboards. Roush stated that under San Francisco Bay Conservation and Development Commission (BCDC) regulations, no more than 10% of boats at a marina can have liveaboards. These boats are not the same as floating homes, being self-powered and mobile. They also provide a valuable stock of housing for people on fixed incomes or lower incomes who have been priced out of land-based residences.
Recreational marina members and yacht club members in Alameda generally enjoy a close, familial relationship of trust and cooperation. They rely on each other for security. Some of the local marinas have recently lowered their slip fees, and the loyalty between them and their members is strong. They do not lease out their slips; instead, they have a licensing program that does not confer tenancy.
Changes Came as a Surprise to Boating Community
Recreational marinas and yacht clubs were surprised to hear that these changes to the ordinance would affect them by including liveaboards in the rent control ordinance. This change to the ordinance would make liveaboards on yachts the equivalent of residents of buildings. Many felt this drastic change was not well-noticed by the city, nor was there any discussion with the boating community before making the change. Additionally, no other city in the country imposes rent control on recreational marinas.
Although the issue before Council was ostensibly about the CIP, the majority of comments at the meeting and submitted beforehand took issue with the phrase "other maritime residential tenancies" and urged its removal from the proposed changes to the ordinance. Many said it was too vague, and others felt it would open up a can of worms.
None of the speakers who were liveaboards had anything negative to say about the marinas they belonged to. Many of them told how they felt secure in their relationship with the operators and felt no need for protections or legislation. Other speakers explained how being a liveaboard was their only option to stay in Alameda because they had been priced out of both houses and apartments. Others explained that requiring liveaboards to be considered as tenants would force their nonprofit 501 c 7 operations to cease.
Steve Meckfessel of SRM Associates – which manages the Marina Village Yacht Club, asserted, "There have been no reasons given why this is needed, no willingness to talk to voters or marinas, no public discussions regarding recreational marinas, no indication that staff has done any research or has even a basic understanding of recreational marinas, the boating community here, or maritime law. Unlike floating homes, there is no policy needed for liveaboards and rent control ordinance. There are plenty of spaces for boats to go – even liveaboards. About 25% of the liveaboard capacity in Alameda is available today."
Denise Jones, a liveaboard at Marina Village said, "True mariners are a special breed. They create community, they look after their fellow mariners and neighbors, they keep our waterways and marinas safe while in harbor and on the Bay." Others also emphasized the value of liveaboards to their boating community.
Many speakers expressed frustration at the lack of communication between the City and boaters. One speaker, Candace Boaz, asked, "Why create a problem by fixing a problem that doesn't exist?" Another, Jonathan T, added, "The underlying purpose of a commercial marina isn't to provide rentable housing, but to rent slips for people to keep their boats."
The evening's final commenter, and the only Barnhill Marina resident who spoke, Brian Linke, expressed that the change in the ordinance was only to apply to Barnhill. "It's a simple issue. We are not a recreational marina; we are a residential marina. We should not be lumped in with the rest, we should be considered separately."
Council Discussion on Floating Home Rent Control
Councilmembers had a lively and lengthy discussion on the topic, requiring more than one motion to extend speaking time. In response to questioning from Councilmember Trish Herrera Spencer, Attorney Roush explained that a marina is considered a floating home marina as defined under Floating Home Residency Law by the percentage of floating homes located there. Under that definition, only Barnhill qualifies. Other marinas in Alameda have no floating homes. Barnhill Marina has 42 floating homes and nine liveaboards among the other boats in their berths.
Another of Councilmember Herrera Spencer's question concerned the amount of time a boat could leave a marina under a provision conferring liveaboard status after nine months at a single berth. Attorney Roush asserted that it would be acceptable to take the craft out like a recreational owner would, to go to and from work or away for the weekend, but that would not abrogate the nine-month residency rule.
Mayor Marilyn Ezzy Ashcraft recounted her recent trip to Sacramento to testify for AB252, put forth by Assemblymember Mia Bonta. The bill amends statewide rent control to apply to houseboats and floating homes and removed any mention of recreational marinas. Ashcraft stated that if Assemblymember Bonta was comfortable exempting recreational marinas, she was unsure why it was included in this ordinance. Attorney Roush confirmed that AB252 only applies to floating home marinas. He went on to state that Council did not have to apply that limitation to their ordinance if they chose not to.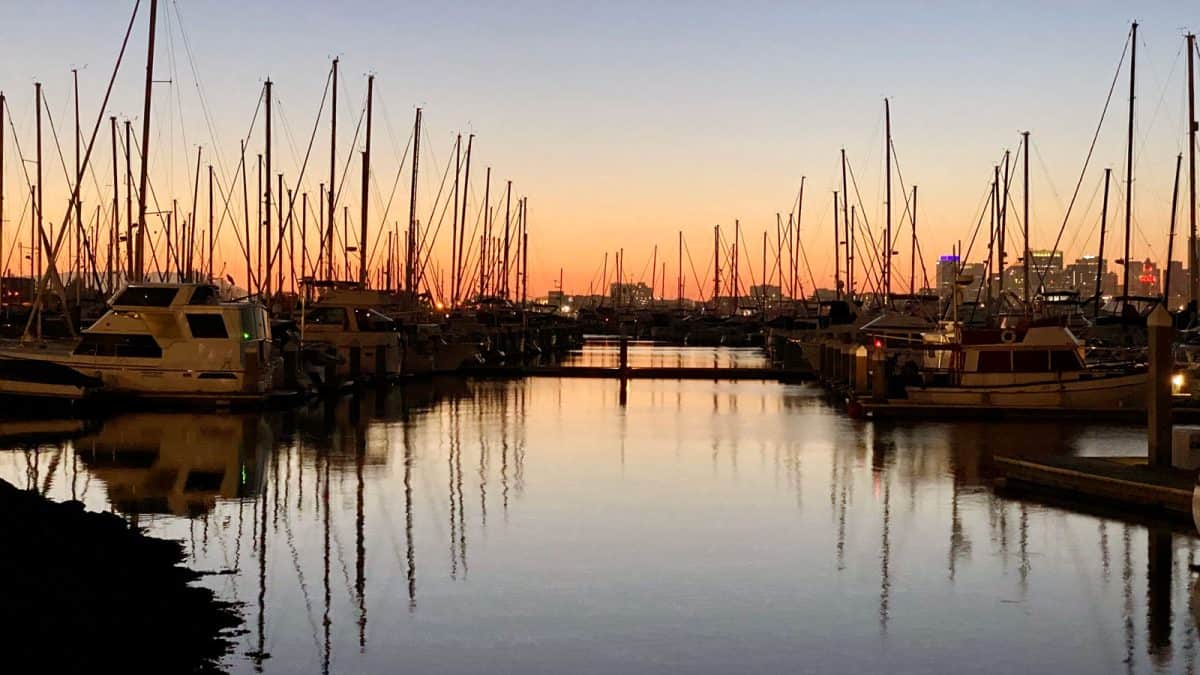 Councilmember John Knox White said he felt more conversation was needed and that liveaboards needed protection. He suggested that he would support enacting the ordinance as written, as long as staff returned in nine months after discussions with the boating community and would not enforce the ordinance during that period. He worried about removing regulations now and imposing new ones in the future. Vice Mayor Malia Vella echoed his position both on having more conversation and approving the application of the ordinance to all marinas.
Mayor Ashcraft contradicted Vice Mayor Vella, saying she didn't hear any liveaboards saying they needed protection. In response, Vice Mayor Vella posited that people in liveaboard situations could want the same protections given to renters, even though none spoke up among the dozens of written and spoken comments. She asserted that she did not want to make any assumptions.
Councilmember Herrera Spencer sought assertions from Attorney Roush that if recreational marinas were excluded from the ordinance, the Rent Program would retract the letters and deadline imposed to register liveaboards, which he confirmed. Both she and Councilmember Daysog urged applying the ordinance only to floating home marinas – which would apply to both floating homeowners and liveaboards at floating home marinas – and excluding recreational marinas.
Vice Mayor Vella expressed concern for floating homes in Alameda outside of floating home marinas and urged their inclusion in the ordinance, to which Councilmember Herrera Spencer responded that none existed. She continued,  echoing one of the public speakers, by saying, "We don't need to create a solution where there's not a problem."
Final Vote and Next Steps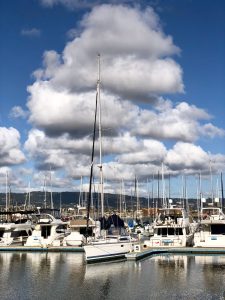 After additional discussion and negotiations, including urging from the Mayor to include further communication with the marinas and boating community, based on Knox White's concerns, Councilmember Daysog made the motion which consisted of three parts:
To apply the rent control ordinance to floating home marinas, and both floating homes and liveaboards in floating home marinas
To apply the rent control ordinance to floating homes not located in a marina
To direct City staff to reach out to and communicate with interested stakeholders and come back with language protecting liveaboards outside floating home marinas within 12 months.
Mayor Ashcraft, Vice Mayor Vella, and Councilmember Daysog voted in favor, Councilmembers Herrera Spencer and Knox White opposed. Staff will reach out to the community, solicit recommendations, and bring the issue of potentially applying the rent control ordinance to recreational marinas before City Council again by this time next year.
After the vote, Councilmembers continued discussion on the Capital Improvement Plan, but ultimately took no action and did not make any changes.
Marinas and Yacht Clubs Respond
We received a statement from the Alameda Marine Coalition, comprised of leaders from local marinas and yacht clubs. They met after the Council decision to discuss the outcome and stated,
"While we are pleased to see that the City Council has voted to not immediately impose housing ordinances on recreational boats, there continues to be a deep misunderstanding of the fundamental difference between a renter living in an apartment block and a liveaboard. Both in practical and well-established legal terms, floating homes are not boats, and boats are not housing stock. To our knowledge, no American municipality has implemented such a novel but hazardous misinterpretation, as case precedent under maritime law is very clear.
"Our greatest lingering disappointment is how city officials have deliberately sought to evade transparency in governance. None of the recreational marinas were consulted in the ex post facto reinterpretation of the Emergency Ordinance, nor was ANY supplemental hearing to this effect scheduled for public comment before the housing rules expansion was aggressively imposed on marinas and boaters in June. Our good-faith entreaties to have a sane and reasonable conversation with City authorities were repeatedly stonewalled. This hostile approach is corrosive to public trust, destructive and reckless in practice.
"As we unpack public records between the presumed resolution of the Barnhill Marina dispute in April until the City Council Meeting on 12 July, we note disturbing daylight between what has been stated in public proceedings and correspondence, and what is in background communications seeking narrow input to confirm an ideological pre-conclusion. This is not good government.
"We would like to thank Councilmember Herrera Spencer for her insight and commend Mayor Ashcraft and Councilmember Daysog for suggesting a pause to reconsider the policy before more damage is done."
Adam Gillitt is the Publisher of the Alameda Post. Reach him at [email protected]. His writing is collected at AlamedaPost.com/Adam-Gillitt.