Also votes to increase Mayor and Councilmember salaries
On September 5, City Council voted to establish a Special Events Grant Program to foster public events benefiting the economy and community. Council also approved increased housing density at Alameda Marina, boosting the number of affordable housing units. Finally, Council approved a raise in Mayor and Councilmember salaries to attract more applicants.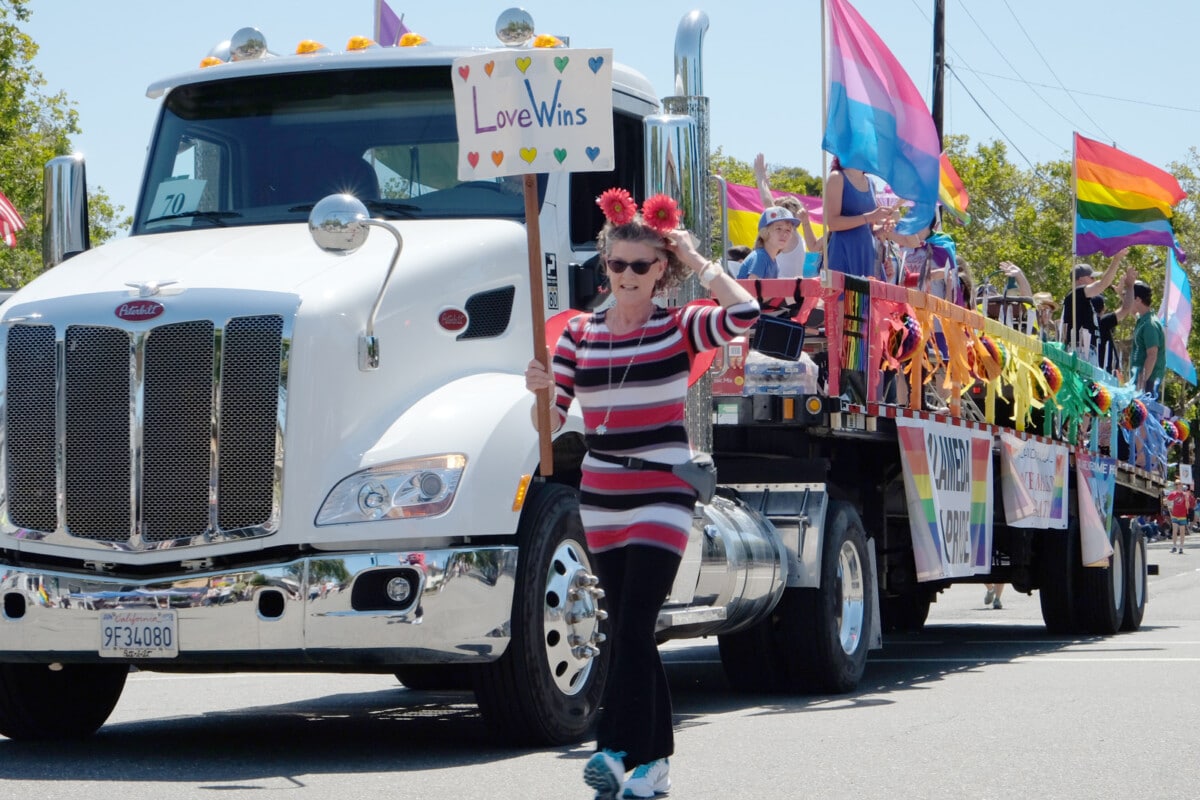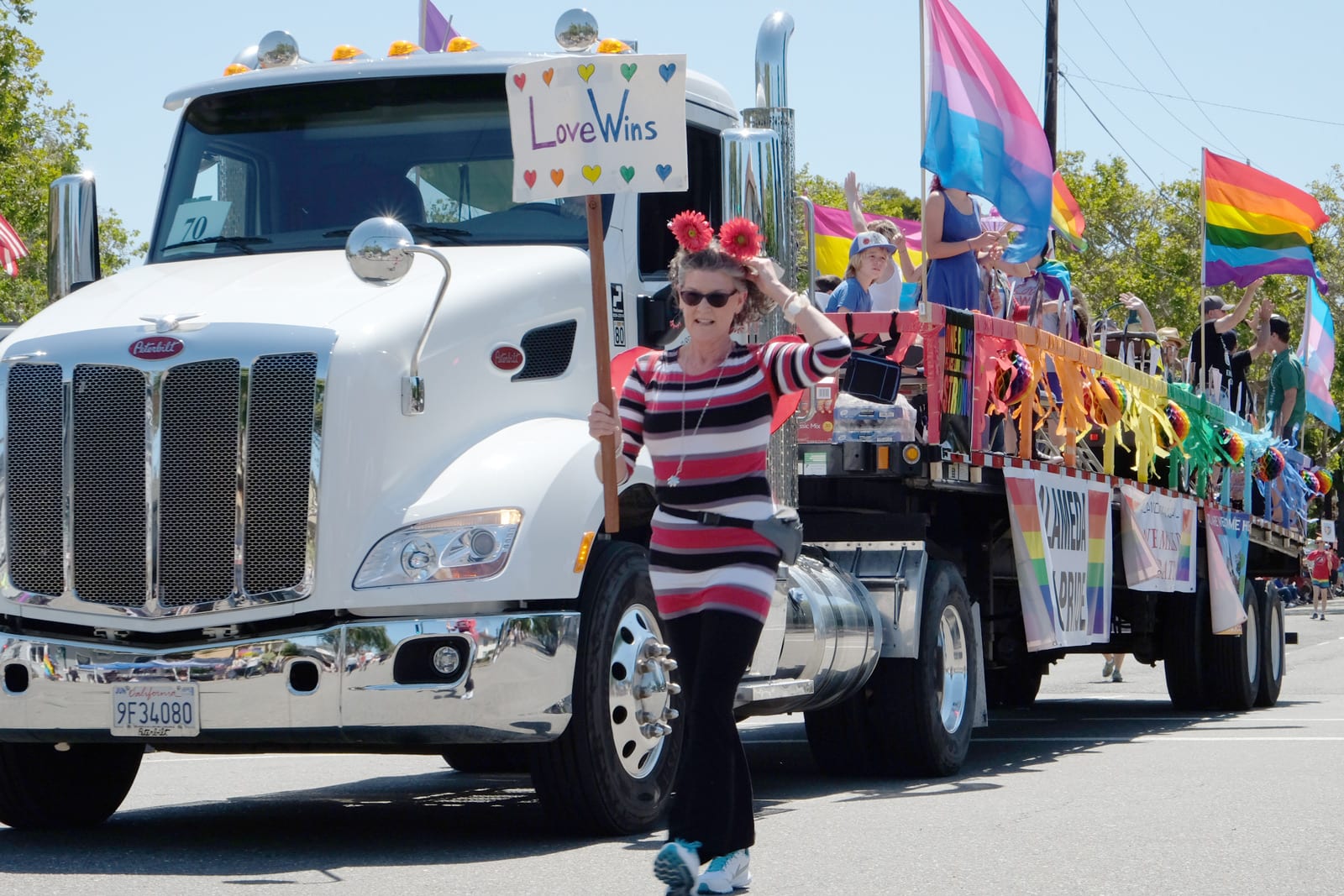 Special Events Grant Program
Historically, the City has informally subsidized events such as the Downtown Alameda Art and Wine Faire. Subsidies have included waived fees, free materials, and permitting assistance. In order to provide help more transparently and equitably, Council voted to establish a pilot Community and Economic Benefit Special Events Grant Program to help large events with fees, services, and materials. The City is reserving this program for high-profile events held by nonprofit organizations or business associations meeting at least two of three program goals:
Enhancing economic development.
Encouraging inclusive community engagement.
Promoting a diverse range of arts and cultural experiences.
The program will be limited to events held in the public right-of-way or that require City services on the event day, such as for public safety.
The City will budget $200,000 to cover 10 to 15 annual events and fund opportunities as follows:
If the business associations do not plan sufficient eligible events, they may assign one or more grants to community events held within or adjacent to their district. For example, WABA could allocate one of its grants to the West End Arts District.
Downtown Alameda and WABA directors Kathy Weber and Linda Asbury voiced support, noting the improved fairness of the process. Special events are vital to the City's community and economy. They are important traditions for many residents and attract people from around the Bay Area, generating tourism revenue and raising the City's profile. Many events are nonprofit fundraisers.
Council unanimously approved the program. Staff anticipate opening applications in early 2024 and awarding to events in fiscal year 2024-25 (July 1, 2024, through June 30, 2025).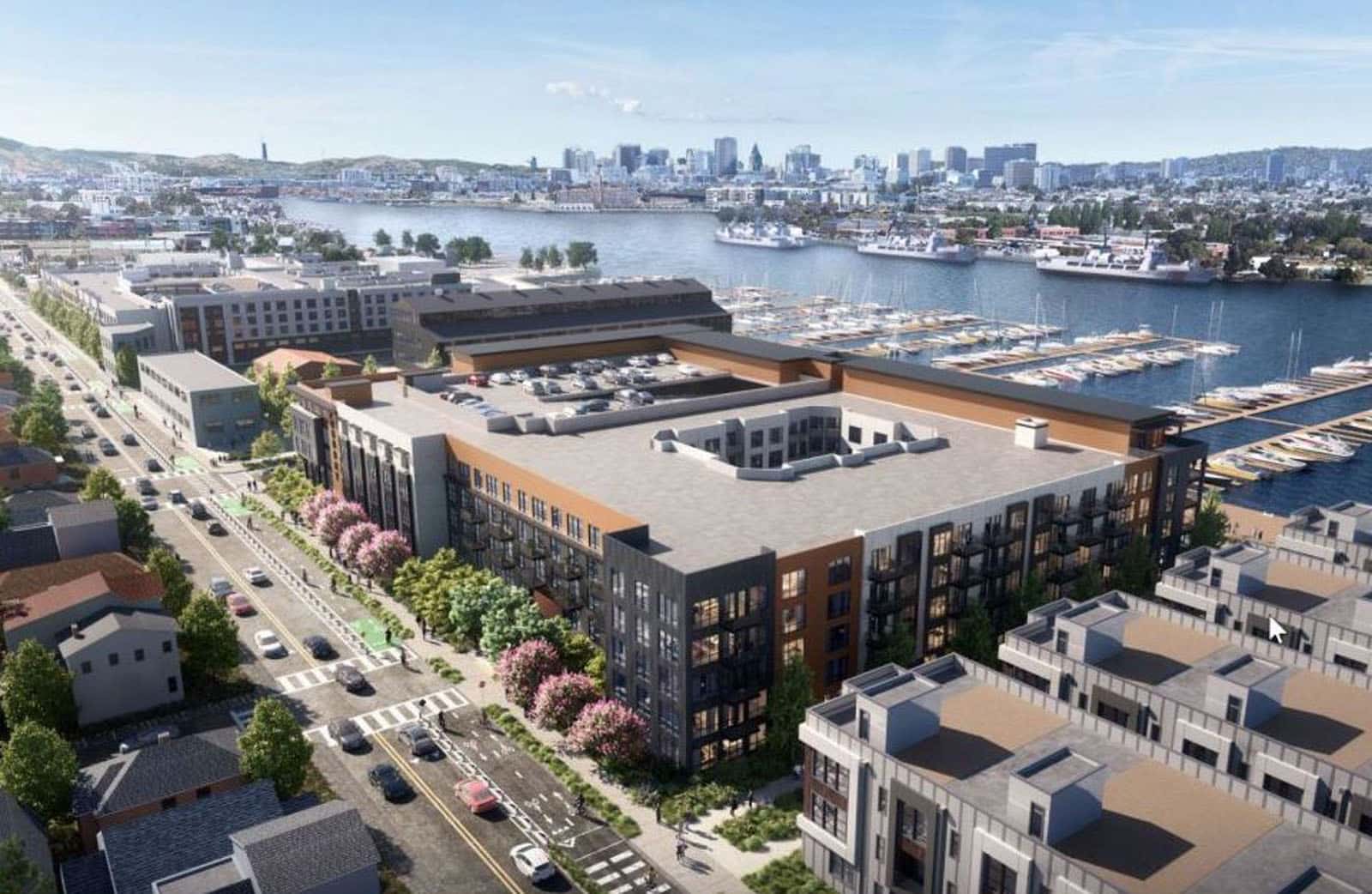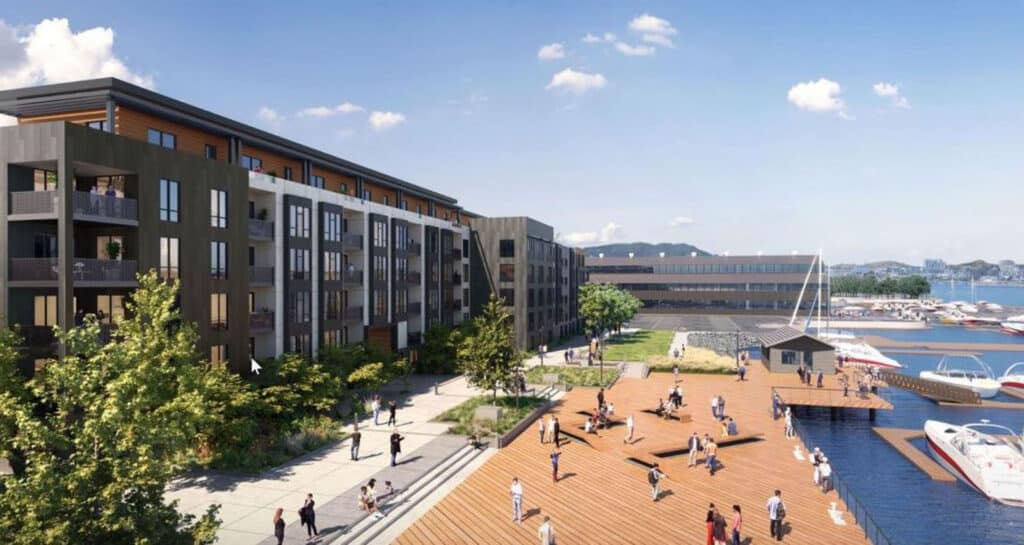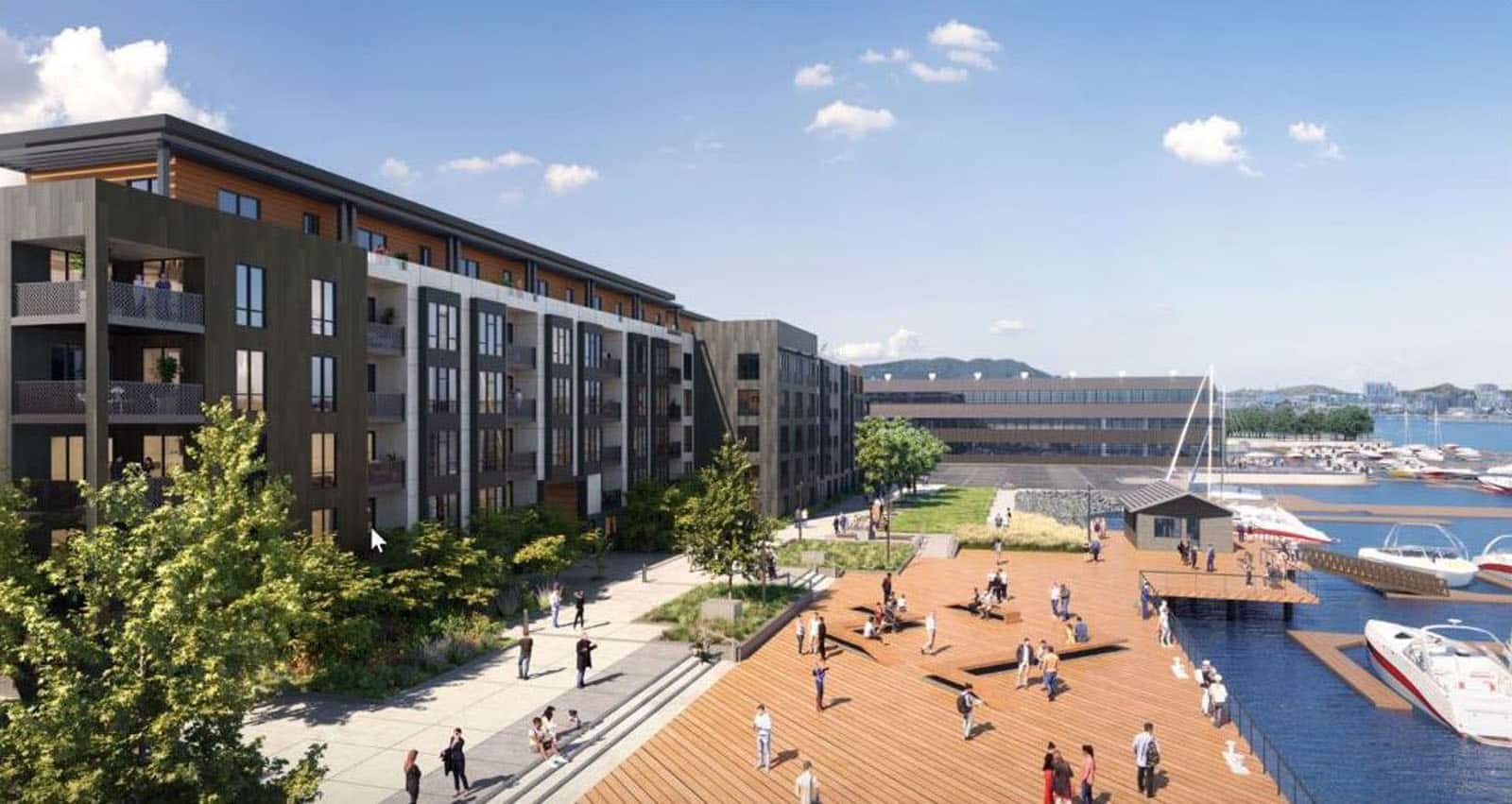 Increased housing density for Alameda Marina
Council also unanimously voted to amend the Alameda Marina Master Plan and approve the developer's density bonus application for Phase III, the Foundry, to increase its housing unit count from 218 to 259 units. The sitewide count is increasing from 760 to 801 units for 41 additional units.
Total affordable units increased from 104 to 117, with the 13 additional affordable units reserved for very-low-income households. Building size and footprint will not change. The Planning Board unanimously recommended that Council approve amending the Master Plan.
Public commenters voiced general support. Madlen Saddik, president of the Alameda Chamber and Economic Alliance, said that as businesses grow, the Alliance wants employees to be able to work near their jobs. Zac Bowling of East Bay YIMBY opined that housing costs can only come down if sufficient new housing is built. Carmen said she appreciated the increase in affordable units to 18% but questioned why the percentage wasn't higher. A final speaker said she loved that new housing was being built but objected to the block style of the buildings, saying she wished the new housing was more Alameda-oriented in style.
Regarding why there is not a higher percentage of affordable units, Allen Tai, acting director of the City's Planning, Building, and Transportation department responded that the market-rate units subsidize the affordable units. Given that the project required a $35 million, 4,009-foot seawall, and $10 million of pedestrian/bike improvements, requiring the developer to build more affordable units would render the project financially infeasible.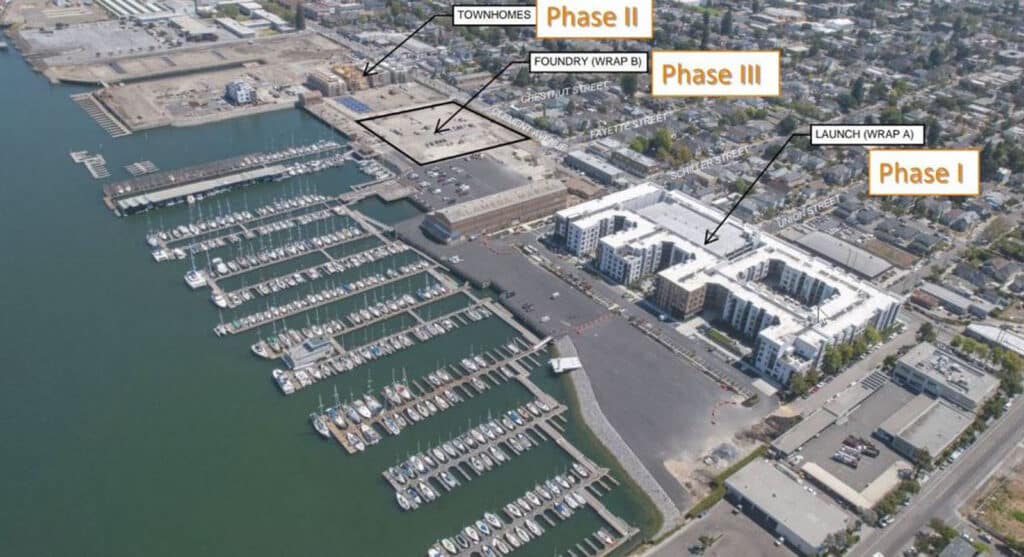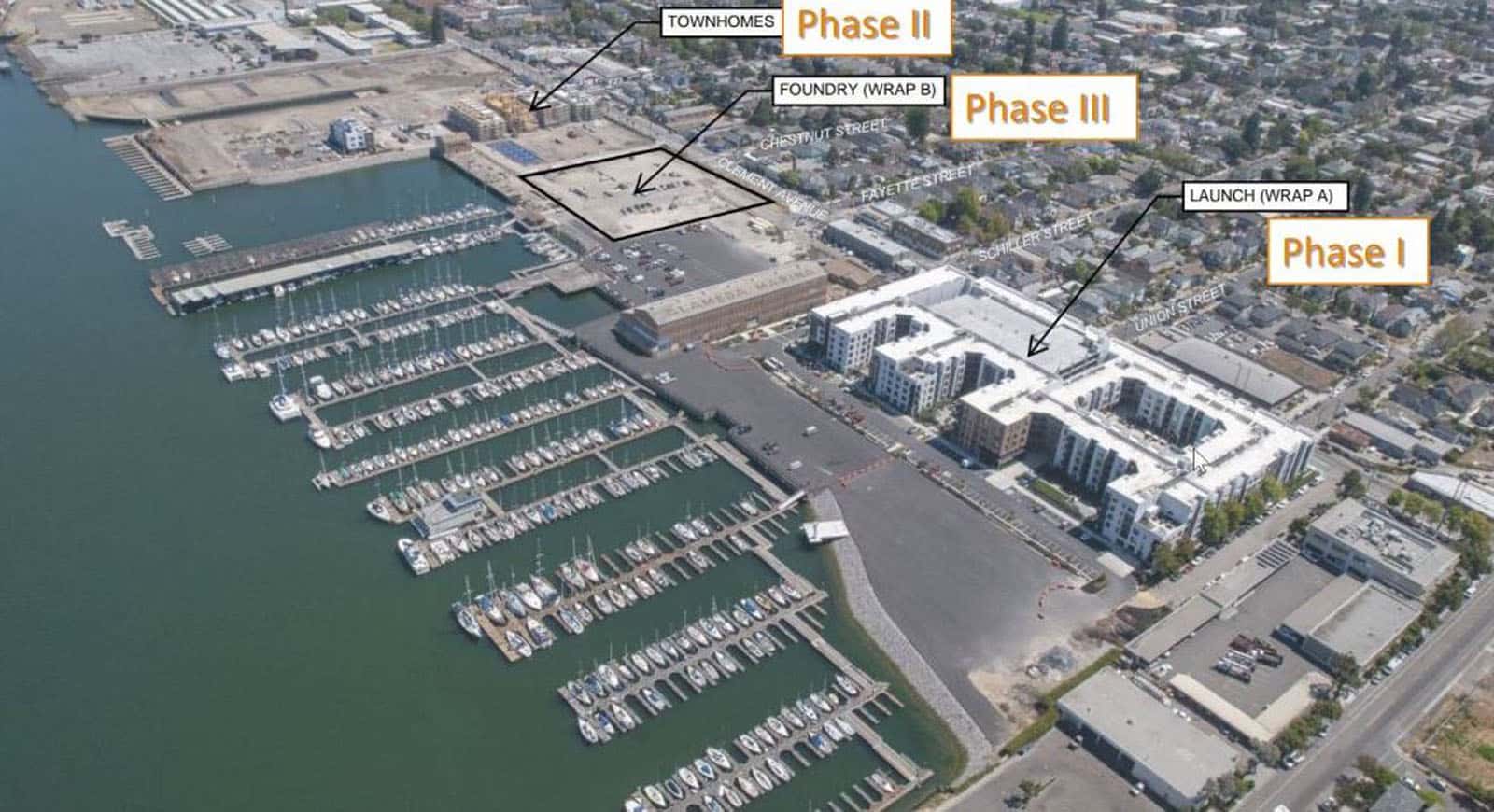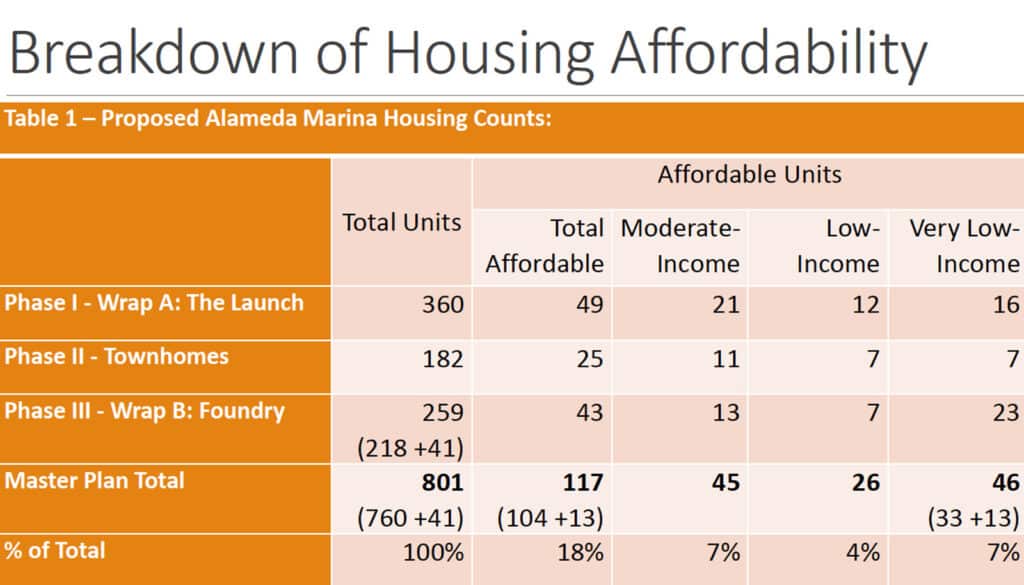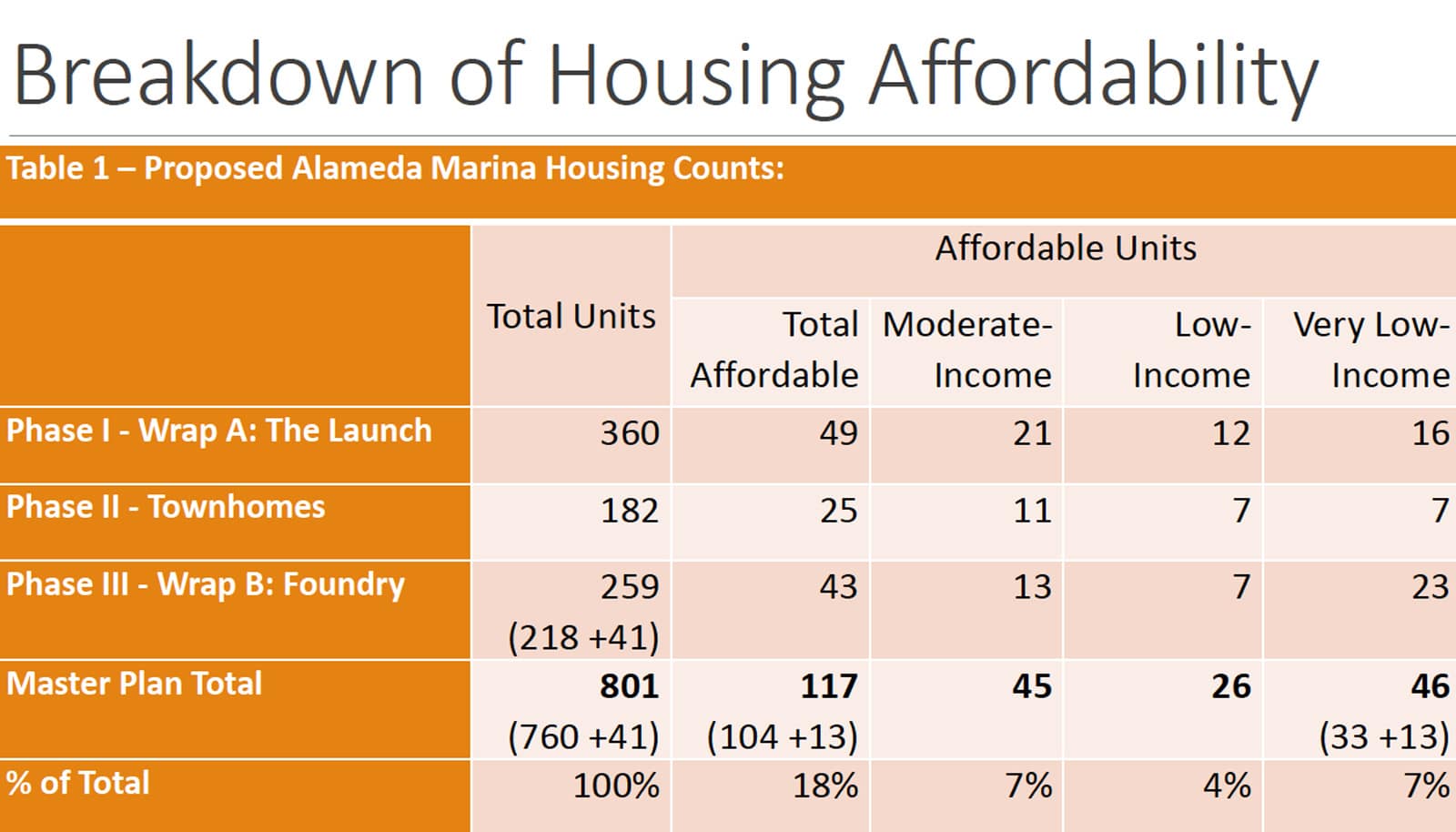 Mayor Marilyn Ezzy Ashcraft added that she is excited about a ballot measure by the Bay Area Housing Finance Authority coming to the November 2024 ballot. It would be a regional bond measure to build affordable housing. She saw that as a significant opportunity.
Regarding the design, Tai responded that the Master Plan, approved in 2018, laid out streets and infrastructure in a way that supports the block pattern. Changing the design at this point would cause untenable increases in infrastructure costs. He noted that the materials used are common in waterfront settings to evoke a maritime feel.
Council salary increase
Council voted to increase Mayor and Councilmember salaries per the City Charter amended by voters in November 2022. The Mayor's base salary will increase from $3,600 to $28,311, and Councilmembers' base salary will increase from $1,200 to $18,896 annually, retroactive to July 1, 2023.
The goal of the increase is to encourage people who may not otherwise be able to afford to run for office. There was no public comment. The resolution passed 4-1, with Councilmember Trish Herrera Spencer voting against it. Noting that Councilmember salary is 67% of the Mayor's salary, Herrera Spencer remarked that the Assistant City Manager makes 87% of the City Manager's salary, noting that ratio would better encourage community members to serve.
Contributing writer Karin K. Jensen covers boards and commissions for the Alameda Post. Contact her via [email protected]. Her writing is collected at https://linktr.ee/karinkjensen and https://alamedapost.com/Karin-K-Jensen.