Hoping to attract new, more diverse candidates by increasing Councilmember pay.
On July 5, Alameda's City Council voted to submit a ballot measure for the November 8 general election. The measure, if passed by Alameda's voters, would amend the City Charter to allow an increase to Council salaries. Currently, the Mayor's salary is $3,600 per year, and Councilmembers' salary is $1,200 each per year. If approved, Council could increase salaries to an amount not to exceed 30% of the median salary for all occupations in the San Francisco-Oakland-Hayward area, according to the Bureau of Labor Statistics. The 2021 median salary for the area was $86,590; 30% would be $25,977.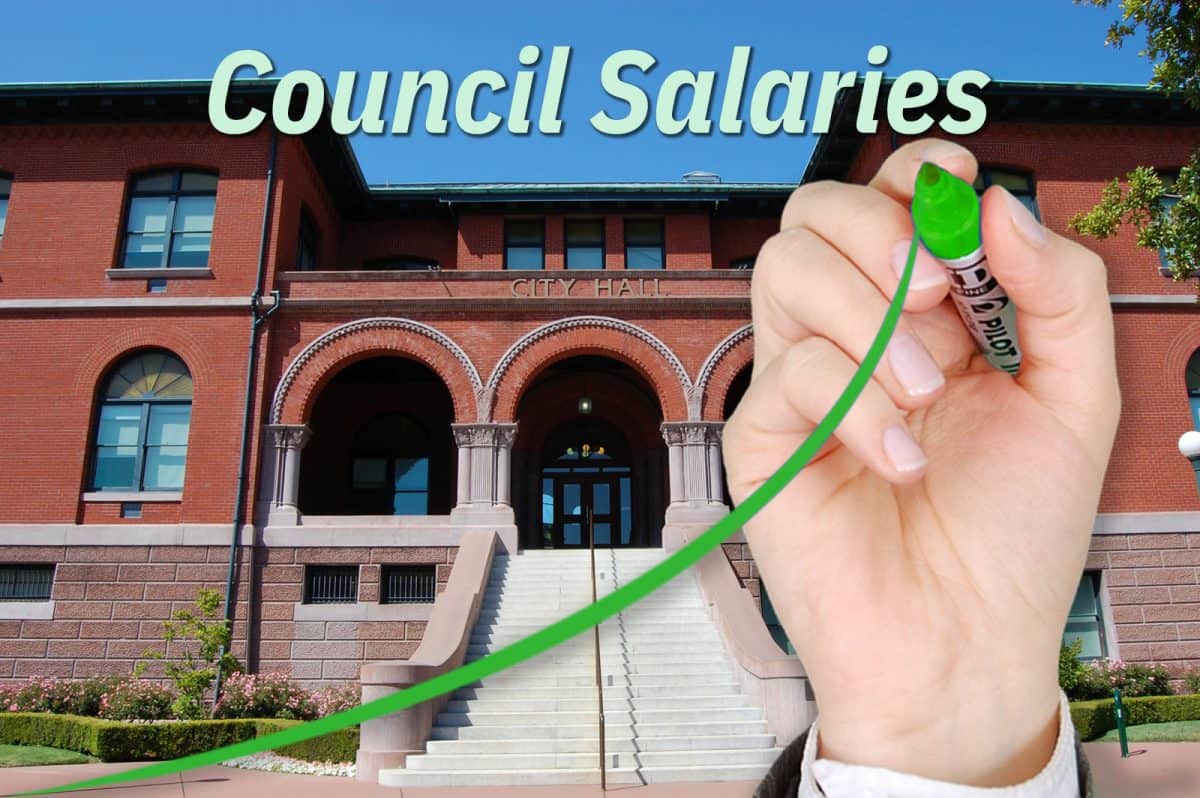 The current salary for the Mayor was set in 1970 and for Councilmembers in 1977, with no modifications or adjustments since. Increasing these wages could attract a wider pool of candidates, given that the roles amount to part-time jobs. City staff presented data showing that mayoral salaries for East Bay cities vary widely, with an average of $43,797, while councilmember salaries average $25,343.
Public comment all in favor of salary increase
All public comment was in favor of the ballot measure. Marilyn Rothman commented that increasing Council remuneration would improve racial equity by opening the Councilmember and Mayor roles to a broader population.
Zac Bowling added that the current salaries ensure that "only those with enough free time and resources can run." Melodye Montgomery echoed these sentiments, saying that she would like to see a wider variety of people being part of city government, but that as it stands, only those who can afford it will take the time to do it.
Council Debate
Councilmember Tony Daysog objected to the ballot measure, saying that now is not the time to raise Council salaries given the rate of inflation and likelihood of a recession. He wanted more community input before proceeding.
Mayor Marilyn Ezzy Ashcraft responded that Daysog's economic argument cuts two ways. She agreed that we are experiencing inflation but added that if Alameda wants a council that represents the community, financial limitations shouldn't prevent someone from running.
Councilmember Trish Herrera Spencer argued for lowering the salary cap to 20% of median area salary, saying this was more typical of salaries for East Bay cities of Alameda's size. Vice Mayor Malia Vella responded that Council was not directly voting to increase their salaries. Instead, she explained, they were voting to submit a measure to the November ballot, which, if passed by voters, would alter the City Charter to give Council the option to increase salaries to a maximum of 30% of the area median salary, following community input and discussion.
Vella argued for allowing City Council the flexibility to set salaries based on current circumstances, adding that comparable-sized East Bay cities don't have redevelopment projects, a municipal power company, and a former naval base to manage.
Councilmember John Knox White concurred, adding that it was not uncommon for Councilmembers to spend 15–20 hours per week preparing for and attending community meetings, in addition to time for document and correspondence review and meetings with staff and the public.
Final Vote
After the discussion, Mayor Ashcraft, Vice Mayor Vella, and Councilmembers Knox White and Herrera Spencer voted in favor of submitting the ballot measure for the November 8 general election. Councilmember Daysog voted against it.
In other issues discussed Tuesday evening, Council
Approved a term sheet for developing the West Midway Project at Alameda Point. The project will include approximately 789 housing units, construction of critical infrastructure, and a $2.5 million contribution to a future Central Gardens Park.
Adopted an ordinance to increase the City's Transient Occupancy Tax (also known as a hotel or lodging tax) from ten percent (10%) to fourteen percent (14%), subject to approval by Alameda voters during the Nov. 8 general election.
Adopted a Military Equipment Use Policy for the Alameda Police Department (APD). State law requires that the City adopt such an ordinance before APD may request, seek funds, acquire, collaborate to deploy, or solicit a proposal for any military equipment.
Contributing writer Karin K. Jensen covers boards and commissions for the Alameda Post. Contact her via [email protected]. Her writing is collected at https://linktr.ee/karinkjensen and https://alamedapost.com/karin-k-jensen.