At the Alameda State of the City 2022 event, held April 7 aboard the USS Hornet, Madlen Saddik, President and CEO of  the Alameda Chamber and Economic Alliance, announced the winners of the Chamber's 2022 Business Excellence Awards. Many recipients were in the audience and were celebrated by those in attendance. The Business Excellence Awards call attention to and honor the people who make Alameda the community that it is. From innovative business leaders to nonprofits helping behind the scenes, the awards spotlight those who do so much for Alameda.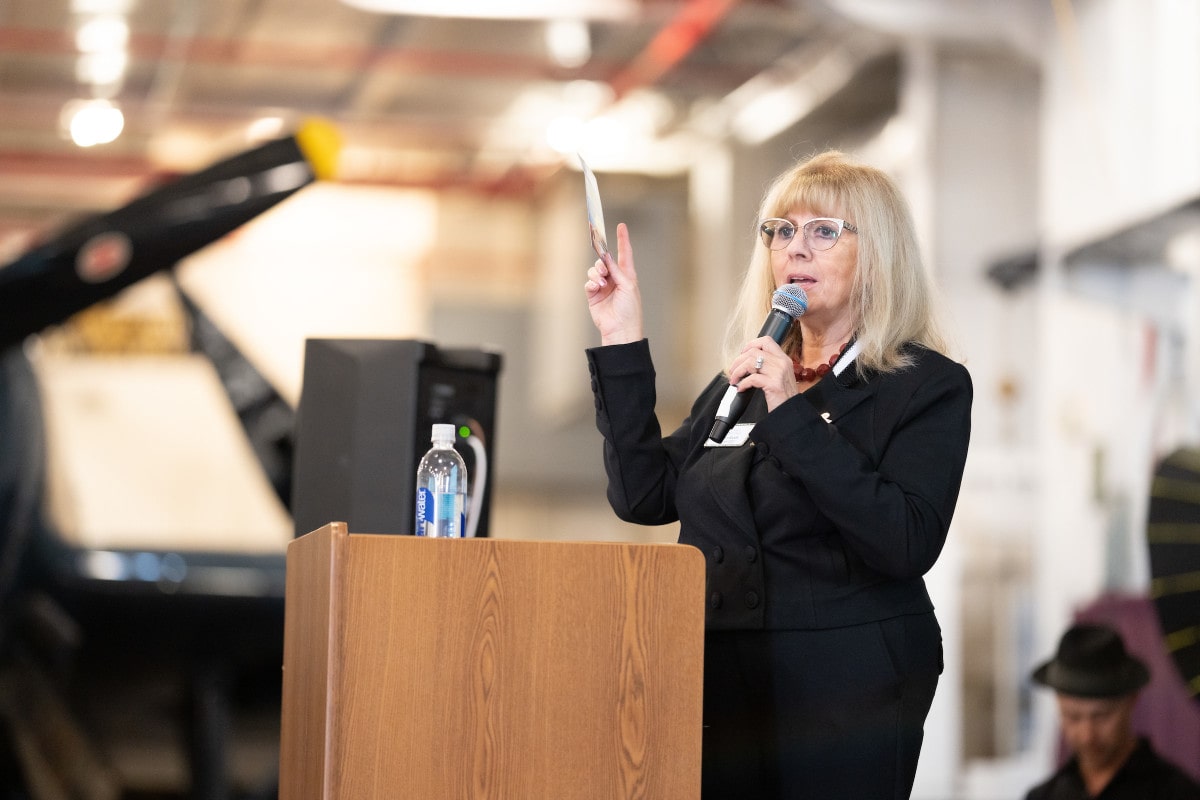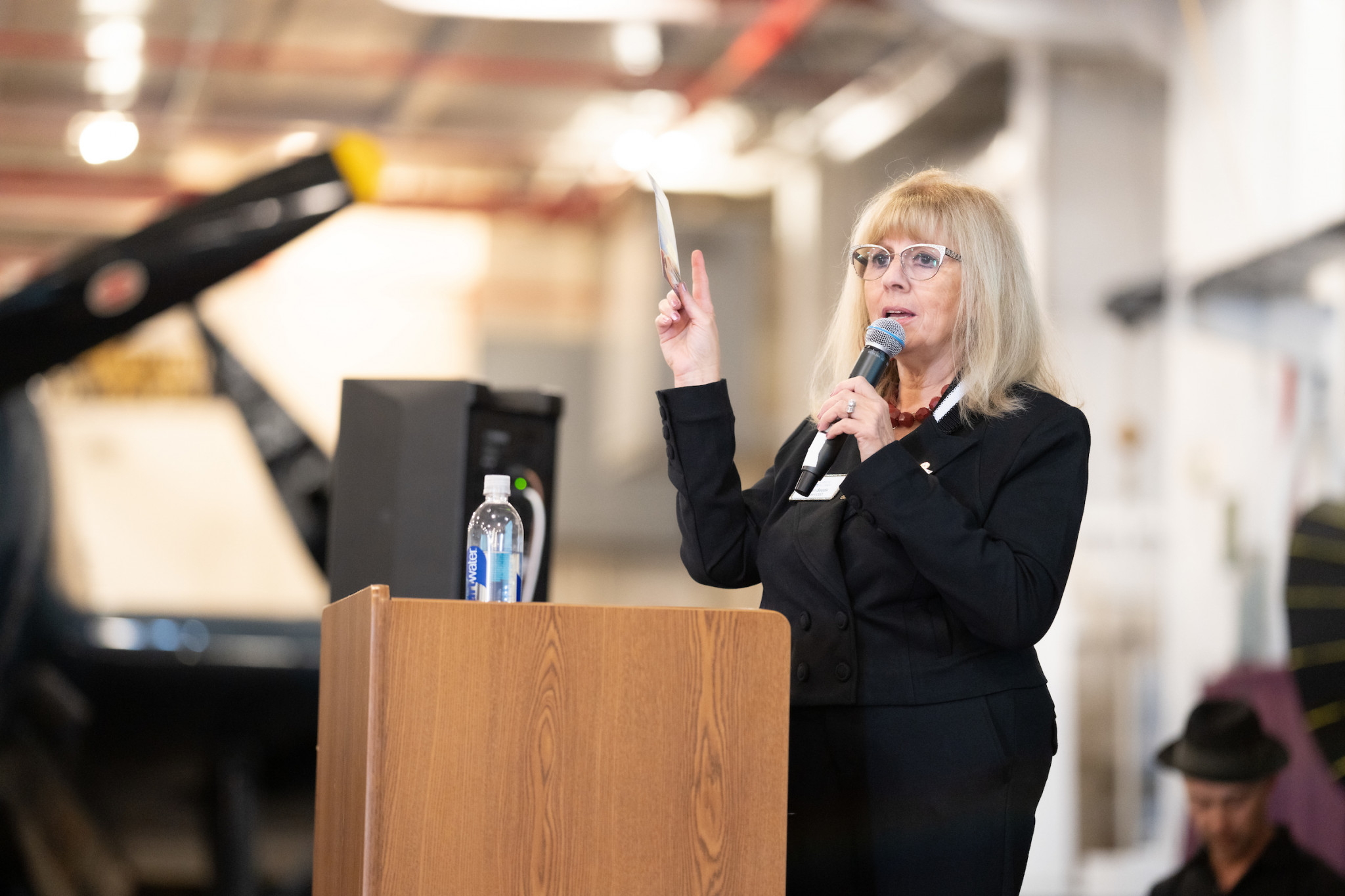 2022 Business Excellence Awards Winners
President's Legacy Award
For significant long-term impact on Alameda.
Joe Ernst – srmERNST / Alameda Point Partners
The Wilma Chan Community Impact Award 
For the individual/business that has given a significant voice to disenfranchised or traditionally underserved populations such as the homeless, uninsured, working families, or seniors and whose work has improved the quality of life for those in Alameda and beyond.
Cindy Houts – Alameda Food Bank
Public Private Partnership Award
For a hardworking individual who has gone beyond the scope of their job to ensure the best outcomes for all.
Andrew Thomas – Director of Planning, Building, and Transportation City of Alameda
Newcomer Award
For a member/business who has resided, worked, or operated in our community less than three years but who has given back in a meaningful way in the short time they have been here.
Karibu Wine Lounge & Embarc Dispensary
Chamber Longevity Award
For an outstanding chamber member celebrating a membership of at least 25 years.
Alameda Hospital
Local Hero Award
Awarded to a first responder or front-line worker who has exemplified heroism.
Officer Peter Larsen – Alameda Police Department Housing & Homeless Liaison Officer
Outstanding Teacher Award
Given to an educator who has made a remarkable impact in and outside of the classroom.
Allen Nakamura – Alameda High School
Corporate Philanthropy Award
Given to a company that exemplifies a philanthropic spirit and mission.
Poppy Bank
The Good Neighbor Award
For extraordinary contributions to bringing our community together.
Alameda Grocery Outlet Bargain Market
Diversity, Equity, & Inclusion Award
For an individual or company that champions inclusion in progressive or remarkable ways.
Dr. Cindy Acker – Founder / Principal of The Child Unique Montessori School and playwright of "Words That Made the Difference, Brown vs. the Board of Education"
Culture Creator Award 
Given to an employer who sees beyond job descriptions to promote a preeminent culture in the workplace.
Unique Elevator Interiors
Emerging Entrepreneur Award 
For an up-and-coming entrepreneur between 18-40.
Maurice Ramirez – photographer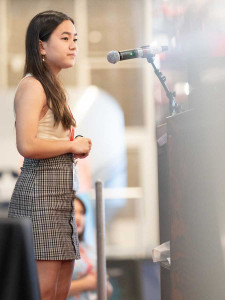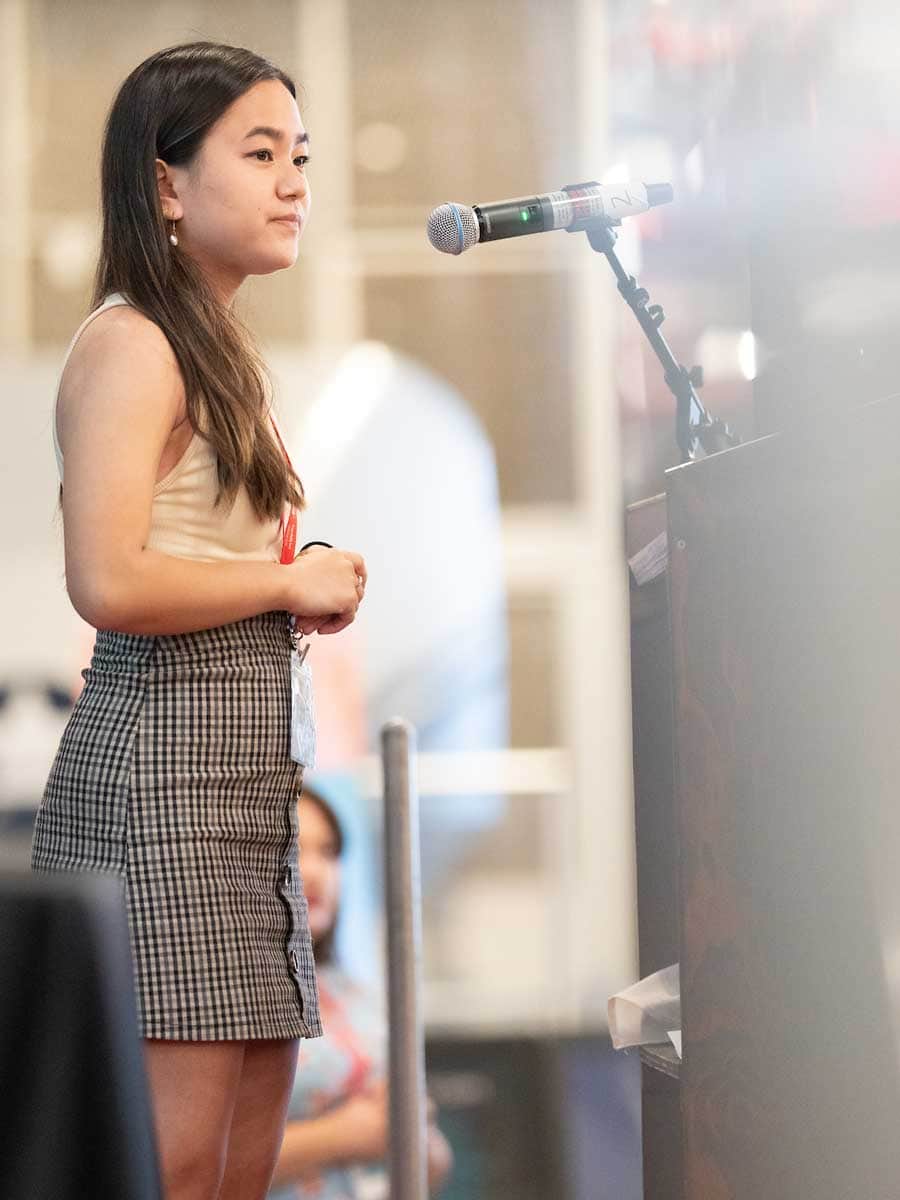 Youth Outstanding Achievement Award
For an outstanding young person (under 25) who has made significant contribution to the community.
Kristen Wong – Alameda High School / Alameda Chamber and Economic Alliance
Minority/Women/Vet-Owned Business Award
Awarded to a minority, female, or veteran business owner who succeeded in their own business while helping others succeed as well.
Pilar Burlingham – Lilac Dress Boutique
Workforce Development Award
Given to a business committed to creating world-class career opportunities in the East Bay/Alameda area through demonstrated commitment to strengthening the industry talent pipeline through programs/initiatives. This may include programs for upskilling workers, creating access points to career pathways, or recruitment through education and outreach.
Alameda Point Collaborative
Chamber Ambassador of the Year Award
Awarded to the Alameda Chamber and Economic Alliance's leading Ambassador.
Merry Banks – Kelly Lux State Farm Insurance
The Chamber has planned a festive event to recognize the winners of the 2022 Business Excellence awards. The public is invited aboard the Cabernet Sauvignon on Thurs. June 16, from 5 p.m. until 8:30 p.m. Early bird tickets before May 15 are $149 per person; prices increase to $165 per person afterwards. Registration link: https://business.alamedachamber.com/events/register/2152