The Alameda Chamber and Economic Alliance hosted a gala for Alameda's State of the City 2022 on Thursday April 7. Over 200 civic and business leaders and others gathered for a speech from Mayor Marilyn Ezzy Ashcraft and a Q&A session with four City officials over a light lunch. Most city officials were in attendance, including Councilmember Trish Herrera Spencer, City Manager Eric Levitt, Assistant City Manager Gerry Beaudin, Fire Chief Nick Luby, Police Chief Nishant Joshi, and other city department leaders.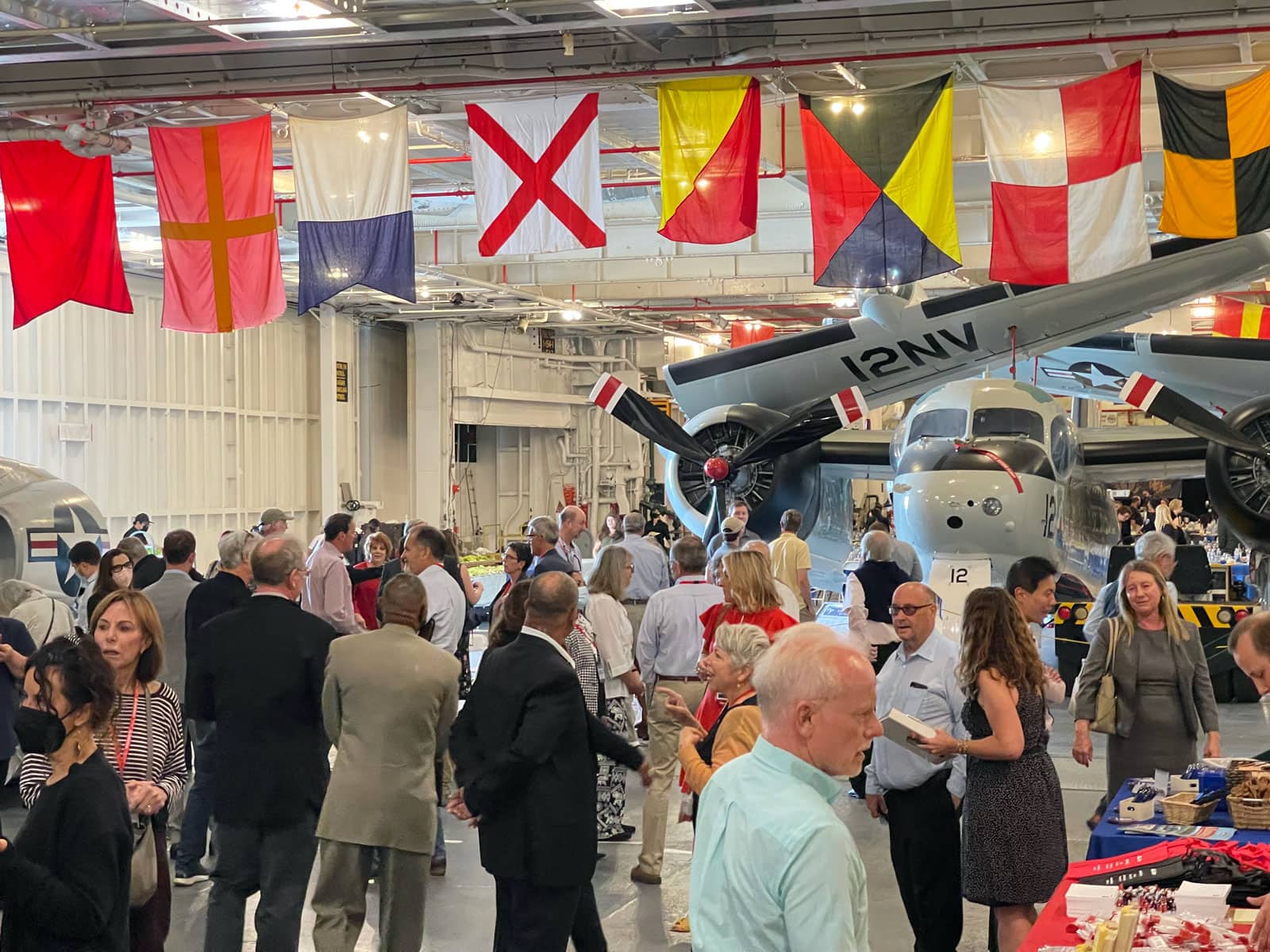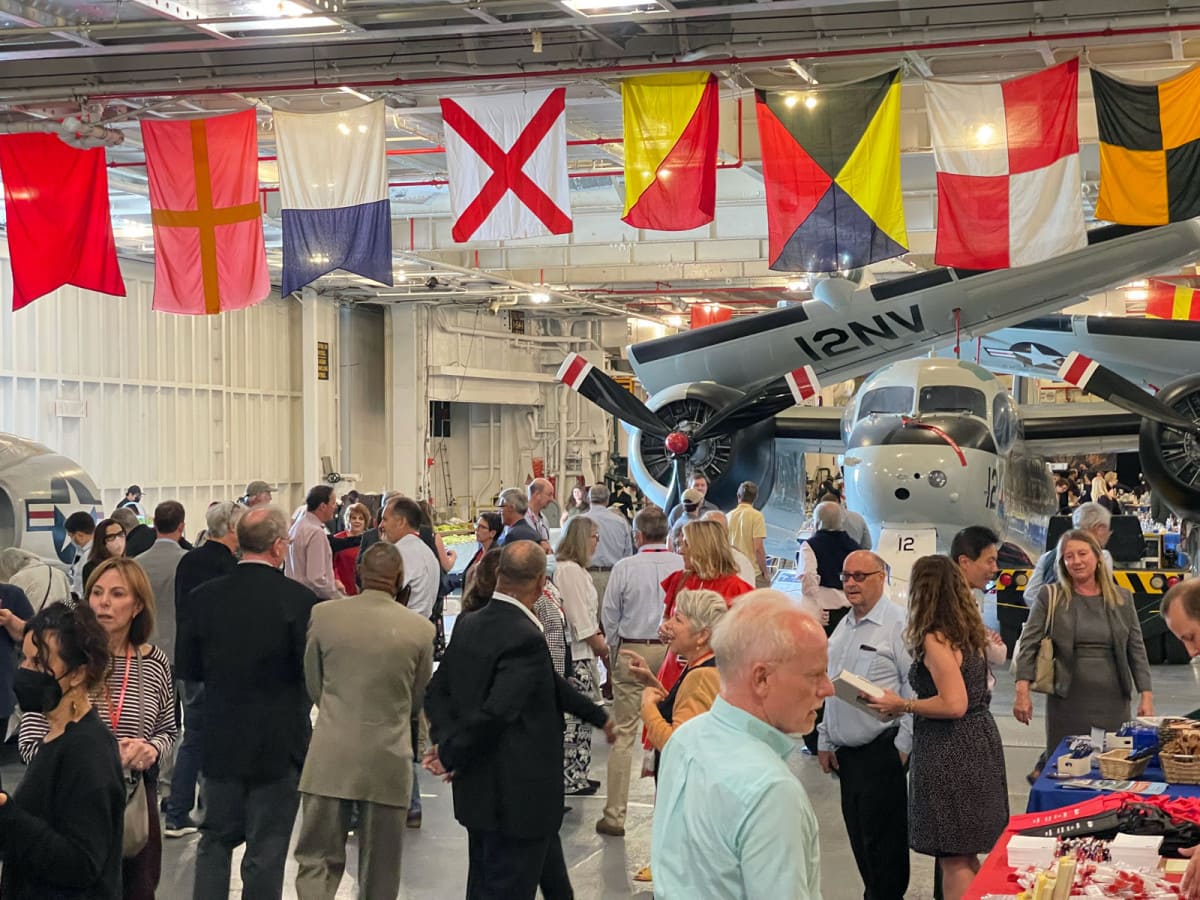 The event was held aboard the USS Hornet. The main entrance was lined with tables from about a dozen businesses and the City, offering information and mementos to the attendees. The two-hour event provided an opportunity for many to meet in person for the first time after making acquaintances over Zoom and other videoconferencing services.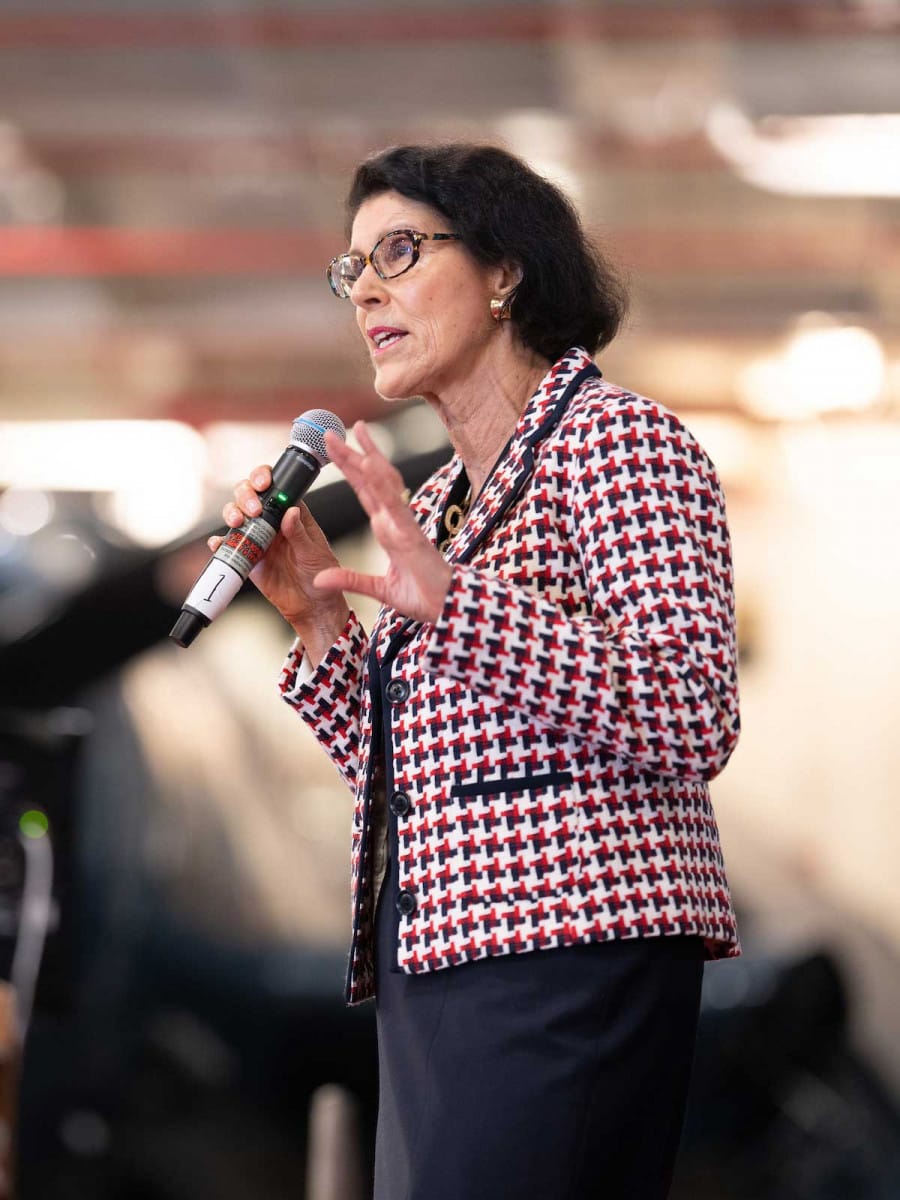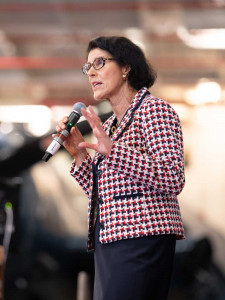 Chamber President/CEO Madlen Saddik and Board Chair Kelly Lux introduced the Alameda State of the City event. They recognized the many sponsors who made the event possible. They were followed by Adam Elsesser, founder of Alameda-based medical technology firm, Penumbra, who introduced Mayor Ashcraft. She opened her speech by acknowledging the stress of the pandemic. "We were all flying the plane while building the plane," she joked.
The Mayor's speech covered several issues, including housing, crime, and the environment. Ashcraft touted the City's new Housing Element draft, describing the many developments underway for both housing and industry around Alameda. She also detailed the recently awarded grant to develop Dignity Village on Fifth Street, elaborating that the County will be providing an additional $2,300,000 in funding for operating costs.
She shared that the VA's budget for 2023 includes over $128 million to complete the clinic and columbarium proposed for Alameda Point. This funding is in addition to the $226 million already allocated to the project. Ashcraft also spoke about other City programs, including Slow Streets, Vision Zero, and CARP.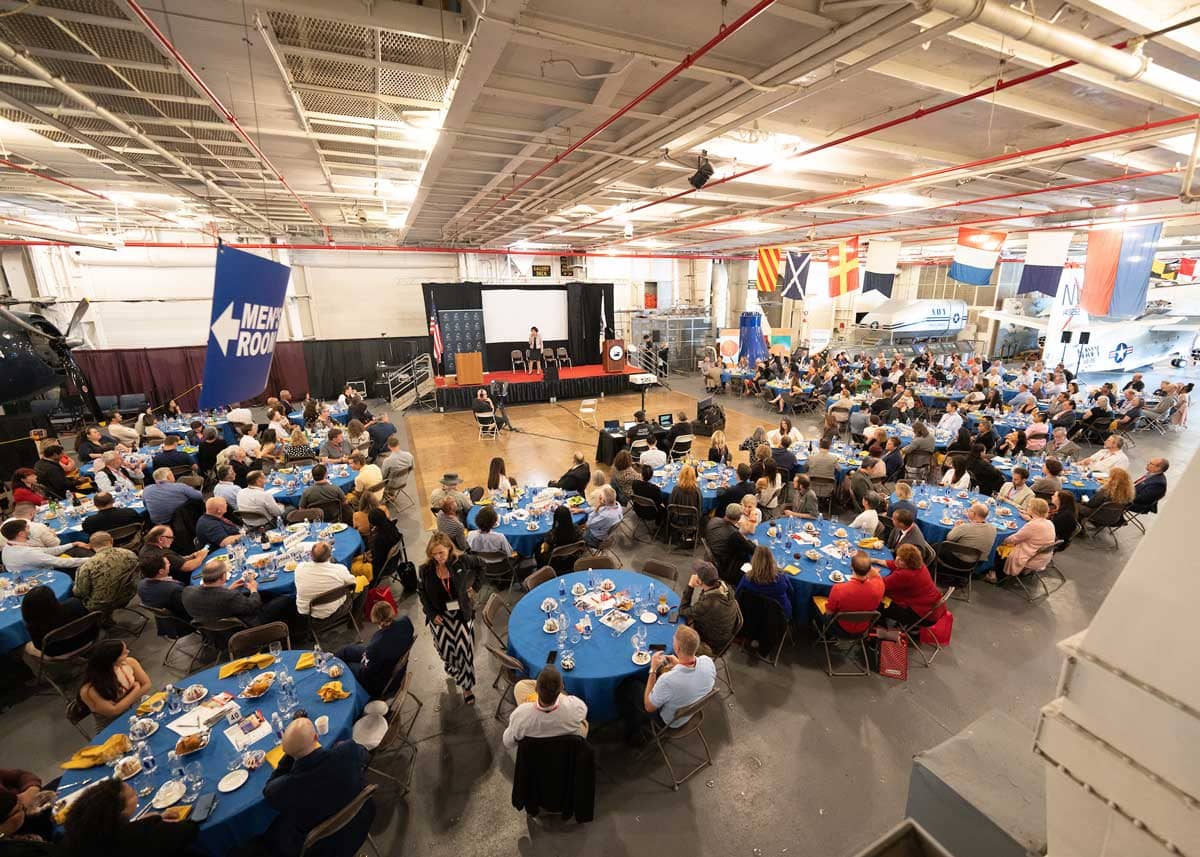 Following the Mayor's speech, Elsesser returned to the stage to lead the City Leadership Panel, featuring Chief Luby, Chief Joshi, Community Development Director Lisa Maxwell, and Building, Transportation and Planning Director, Andrew Thomas. The Q&A session featured prepared questions as well as questions from the audience. Topics included development, infrastructure, public safety, economic growth, and the CARE team. Each City leader provided insight about their department's response to the issues and their goals and plans.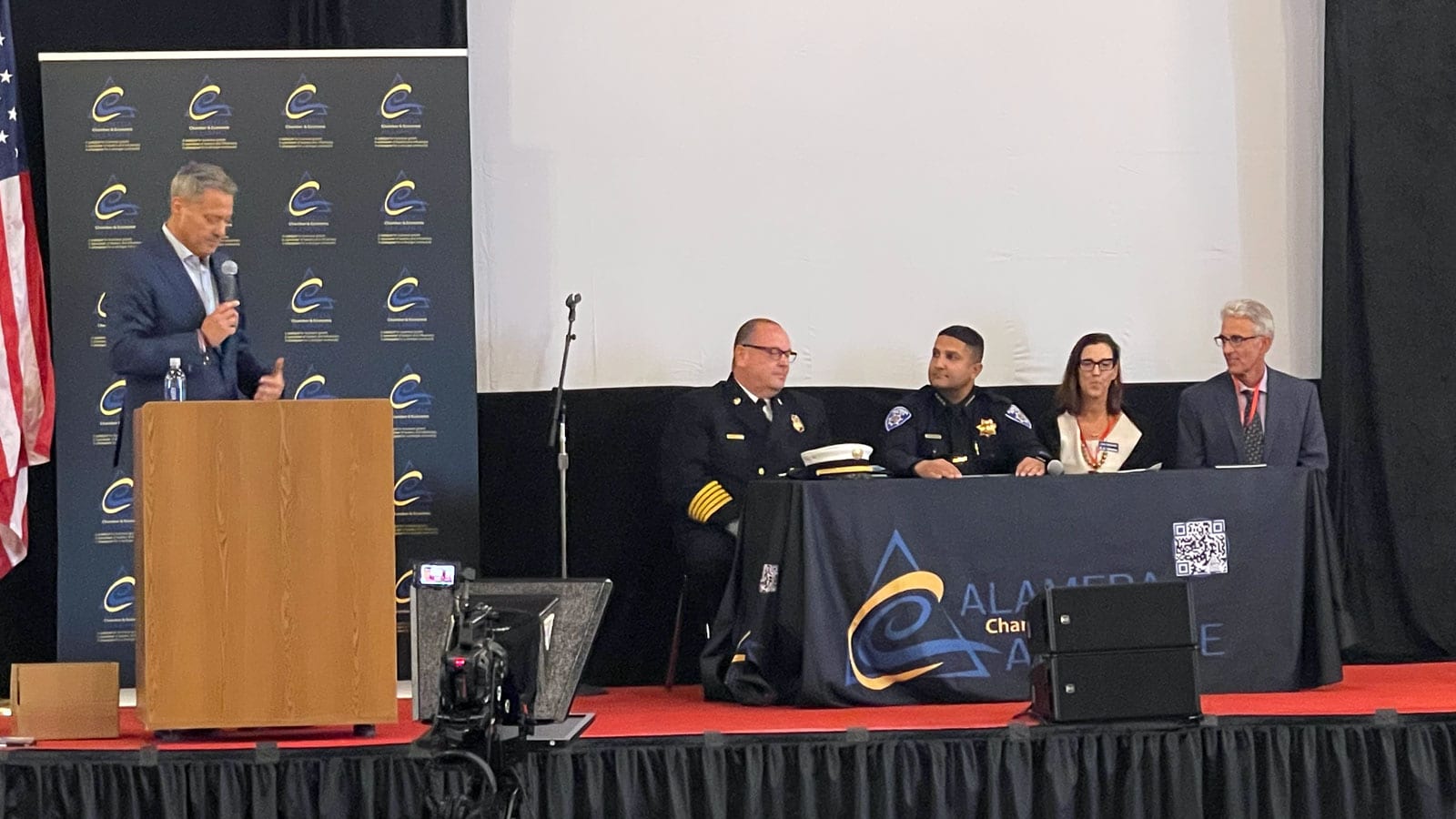 The Alameda State of the City program closed with the presentation of the Chamber's 2022 Business Excellence awards, which recognized many of the people in the audience. A celebration of the award-winners will be held on June 16. For more information on the event and to reserve your place, visit bit.ly/alamedabea22.
Adam Gillitt is the Publisher of the Alameda Post. Reach him at [email protected]. His writing is collected at AlamedaPost.com/Adam-Gillitt.