Presents awards to local leaders and businesses with dinner and silent auction
The 2023 Alameda Chamber and Economic Alliance presented the Business Excellence awards at a June 22 ceremony and dinner at Dashe Cellars and Urban Legend Winery. Part of the Chamber's annual Signature Events program, the awards are given each year to honor "…those who have made extraordinary contributions to our community."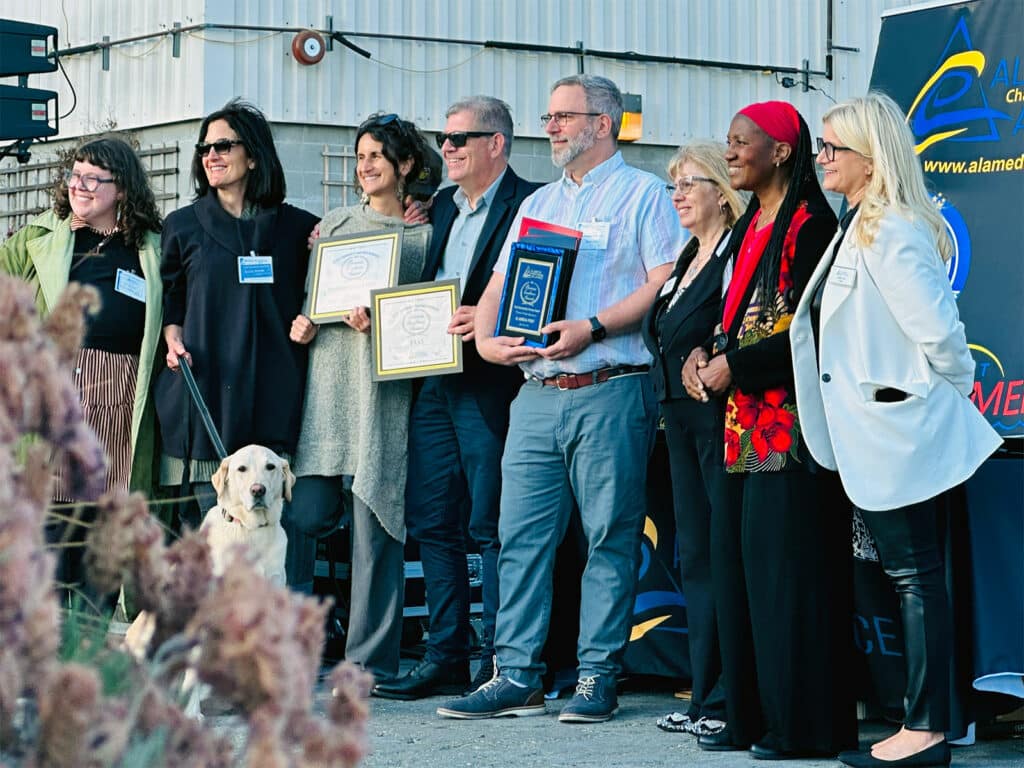 Nearly 200 business and community leaders attended the outdoor event despite the chilly, blustery weather. The evening's program included dinner, cocktails, jazz music, and a silent auction to raise money for the Chamber's nonprofit foundation, which funds their scholarship program and supports the unhoused.
The awards ceremony was introduced by Chamber leadership, including CEO Madlen Saddik, Board Chair Kelly Lux, and Vice Chair Becca Perata. "Tonight, we are gathering to share a purpose all of us share, honoring the businesses, their entrepreneurship, their hard work, their recognition, their collaboration with this community," Saddik declared. "It's time for us to acknowledge them."
Assemblymember Mia Bonta then addressed the crowd. She acknowledged her time as a business owner, saying, "I know what it takes to wake up every single day and have…to sign a paycheck!" Husband Rob Bonta, California's Attorney General, was not able to attend the event, and sent a representative from his office in his place.
The first award presentation of the evening was for the Chamber itself, recognizing Sharon Mancias as their Ambassador of the Year. City Manager Jennifer Ott then presented two other awards—the Public/Private Sector Partner of the year, given to the City's Communications & Legislative Affairs Officer, Sarah Henry, and the Legacy Award, bestowed jointly upon Alameda Police Chief Nishant Joshi and Alameda Fire Chief Nick Luby.
The program then turned to announcing the winners of the 2023 Business Excellence Awards, which were presented by Chamber Board members Dr. Cindy Acker and Diego González. Three nominees for each of eight categories were previously announced by the Chamber. For each category, the winner was presented with a plaque and certificates of recognition signed by local politicians including County Supervisor Lena Tam, State Senator Nancy Skinner, and U.S. Congressional Representative Barbara Lee. The runners-up received framed certificates recognizing their nominations.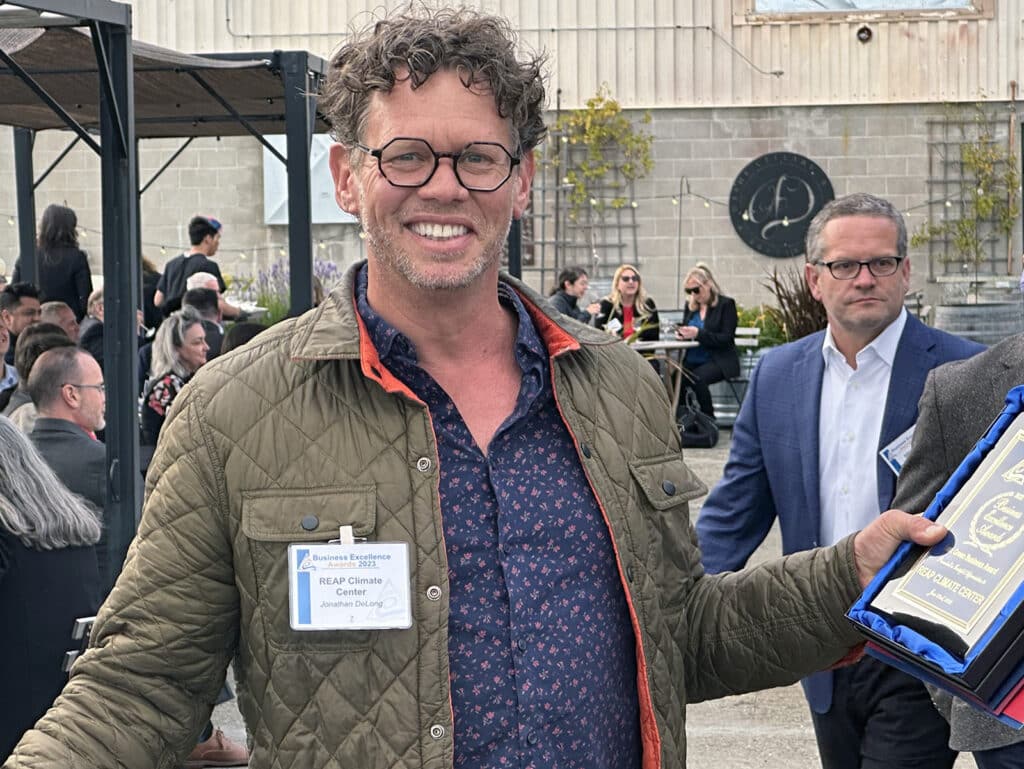 Penumbra Inc., the healthcare technology company on Bay Farm Island, was picked as Best Overall Business, while we at the Alameda Post were honored as Best Community Partner. Other awardees included popular Alameda Point restaurant, Saltbreaker, for Best New Business, and the innovative REAP Climate Center as Best Green Business.
The following businesses were nominated for awards. The winner is indicated in italics.
Best Community Partner Award: Alameda Post, FAAS, Rhythmix Cultural Works.
Best Customer Service Award: Crunch Fitness, ABM Computers, Poppy Bank.
Best New Business Award: Saltbreaker, Signal Coffee, Left Field Dogs.
Best Innovative Business Award: Eat Just, Water Emergency Transit Authority, Rain Aero.
Best Employer Award: Firebrand, Kairos Power, Trabocco.
Best Green Business Award:  REAP Climate Center, Checkerspot, Alameda Bicycle.
Best Woman-Owned Business Award: Preacher's Daughter, Malaya Botanicals, Café Jolie.
Best Overall Business Award: Penumbra, Saildrone, Semifreddi's.
Adam Gillitt is the Publisher of the Alameda Post. Reach him at [email protected]. His writing is collected at AlamedaPost.com/Adam-Gillitt.