Part one of our interview with the City's new Chief Executive.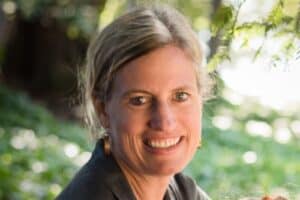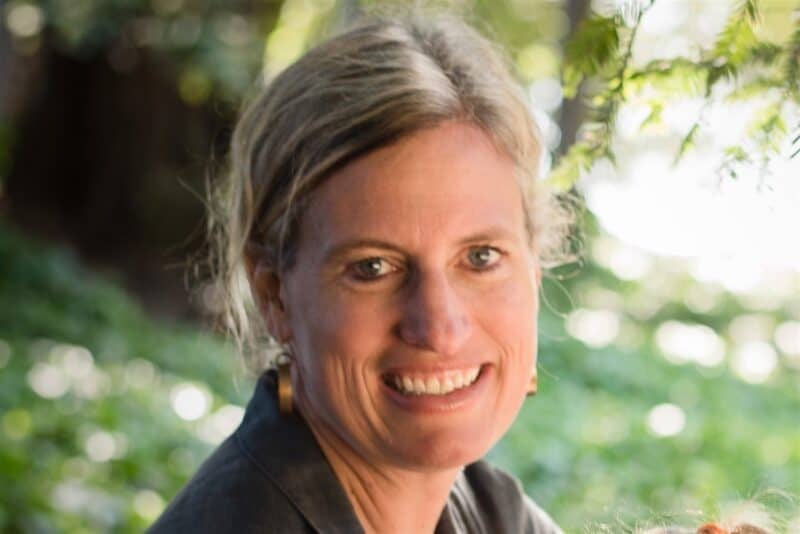 Jennifer Ott returned on January 3 to take the reins as Alameda City Manager, after she left in 2018 to become Hayward's Assistant City Manager and Development Services Director. In her previous tenure with the City, she served as Redevelopment Manager, Acting Assistant City Manager, Chief Operating Officer of Alameda Point, and Base Reuse and Transportation Planning Director.
A Bay Area native, Ott grew up in Berkeley and now lives in Oakland. She holds a Master of Public Policy degree from the University of California, Berkeley, and a Bachelor of Arts degree in History and Spanish from the University of California, Davis. She is also fluent in Spanish.
I sat down with Alameda's new City Manager over Zoom, on Friday, January 13, 2023, her tenth day on the job. The following is a transcript of our conversation, which has been edited for length and clarity. This is the first part, the second part will be published next Tuesday.
---
What is your background? How did you end up in municipal administration?
I went to grad school at Cal and got my master's in public policy and, like most 22-year-olds, I wasn't entirely sure what I wanted to do. I was interested in economic development and got a job at a consulting firm called Economic and Planning System, which was focused on real estate economics and supporting cities, as well as developers, on urban development policy, land use policy, and real estate economics. It was a great way to get trained because grad schools get you some skills, but not really the actual experience of what's going on in the world.
Then I worked on probably 44 different projects over four years, for municipalities all over, including Alameda, San Francisco, even the City of Austin. It was great training in local government, but with a focus on real estate and land use and development. Then I decided consulting wasn't ultimately my goal. It was a great way to get started in my career, but I really enjoyed project management and seeing a project from beginning to end.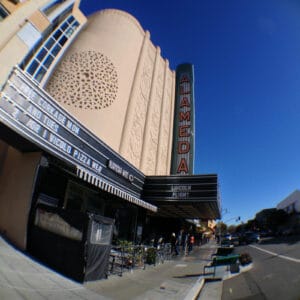 That was when I took my first job in local government—with the City of Alameda—and started in redevelopment. I worked on the historic theater and parking structure project when we had redevelopment financing. Then I got involved in the base reuse and managing the Navy base for the City for almost eight years.
I got involved because I love project management and urban development is interesting to me, where you're seeing our physical environment transform. How do you do that in a way that meets the community's needs but also can be economically feasible? It just checked all the boxes for me—being a part of something, seeing an area transform in a way, intellectually and professionally working on complex problems and challenges. It was kind of my passion.
I think it's one of the few jobs where the policies that we implement, and that we help the Council implement, are affecting people's everyday lives. And, whether it's how the streets get paved or how a park gets built or houses get built, providing housing for people that can't afford it otherwise, it's so rewarding. People care a lot because it's their life, their quality of life, their everyday life. That's a part of what we do, working with people to address their everyday needs, which makes it very rewarding. But it also can be challenging because you're having to manage a lot of different people who feel very strongly about their lives. Compare that to the federal government, where none of us really know what they're doing at all. That's why I've stayed in local government for close to 20 years.
You have unique insight as to how the City ran before you took the job, having been a part of city administration for so long. What brought you back to Alameda?
Yeah, I was in Alameda for 13 years. I worked here a long time, and I developed a lot of longstanding relationships with City staff, with community groups, property owners, business owners, transit representatives, board members. A lot of those relationships I maintained [while in Hayward] because they were so strong. And a large part of coming back is to be able to reconnect and have the opportunity to work with those great people again.
You were so involved with redevelopment. Now that we have advanced so far with the base and other projects around the island, it's an interesting and exciting time for you to come back and to see these projects through, after coming up with the idea and the basic framework.
Yeah, absolutely. I'm a local government geek, but I'm also a real estate and urban development geek. Alameda is the perfect place for someone like me, because of the base and the opportunity to be a part of continuing to see it reused and redeveloped. It's great, it's complicated and interesting. That's a big part of being a city manager—to apply all the skills I've learned and to continue to be a part of the redevelopment of the Navy base.
How are things going with the Housing Element now that it's been approved by City Council? Where do things stand? What changes are we going to be seeing in the coming years?
Just to be clear, what happened was that our Council approved the Housing Element in December and then the state certified it. So, it's not just Council approval, but also a state certification.
And I understand we're the first city that gained certification in the entire state.
Yes, which is amazing and a real testament to our staff and to the Council for being forward-thinking working on this and a real leader in terms of addressing the housing crisis. But to be clear, the Housing Element is a policy document. It doesn't mean the City builds housing. That's not our role. Our role in the Housing Element is to make sure that we don't have any policies like zoning limitations on housing construction. That way, property owners and developers are not prevented from building housing. That's the State's mandate to all local governments now: Build housing. We're in a crisis.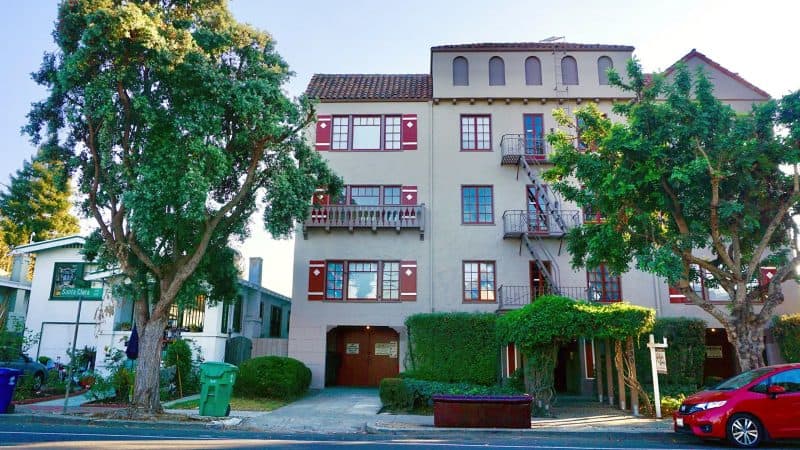 The next step is dependent on the market, and it's a little unclear whether or not it's in recession. There's certainly, from a real estate standpoint on housing, a little bit of a pause because of interest rates and changes to financing costs and things that affect projects. Also, mortgage rates. People aren't in the market as much because they're waiting to see if [rates] come down or it means they can't afford as much housing. We don't control that. The next steps are really going to be dependent on the market.
We're anticipating about 250 to 300 building permits in the next year or two, which is essentially what we've seen over the last few years. So we're not expecting a big change in housing development, we were just required to make sure that we weren't an impediment to seeing housing production occur.
What is your vision? What would you like to see Alameda look like in 10 years?
I don't know. I don't have a crystal ball. I wish I did sometimes. Really, the Council decides what the vision is for the City, and that's their policy document. The State decides. The State said, we want you to build 5,300 units over the next eight years. From a housing standpoint, the state is dictating that we do not impede that vision.
From what I see, a lot of that housing is occurring in formerly industrial areas or the Navy base. The land that's at the Navy base is City-owned land, so the City certainly has some control over what happens on its land. Obviously, that's subject to market forces, but assuming the market picks up again, we are going to see more housing—more development of all kinds—at the base, and continued development along our northern waterfront.
Are there repercussions if the market doesn't support building the full amount of housing? If we go into another recession—which is looking more and more likely—will that affect our compliance with the State? Or do they understand that economic forces have a factor?
In all my years in housing and development, it's a little bit of a tension in that when we demonstrate compliance, it is on units built. That is what the state looks at. The City doesn't build housing, we just want to get out of the way to let others [build]. We will do everything we can to continue to try to facilitate the State's goals of building housing so that we are compliant with State law.
Does that mean we're not in compliance because the market determines? I think it's somewhat gray. We don't know exactly what they'll do. I think they're going to acknowledge and understand that. But there are other types of housing that aren't as dependent on the market. For instance, affordable housing, which depends on public subsidy and not on the market, is outside of that. Those are projects we can continue to move forward because they're not market dependent. They're dependent on being competitive for public financing. We have to compete with other cities and other areas, so we're not at a standstill. We still need to move forward with those projects.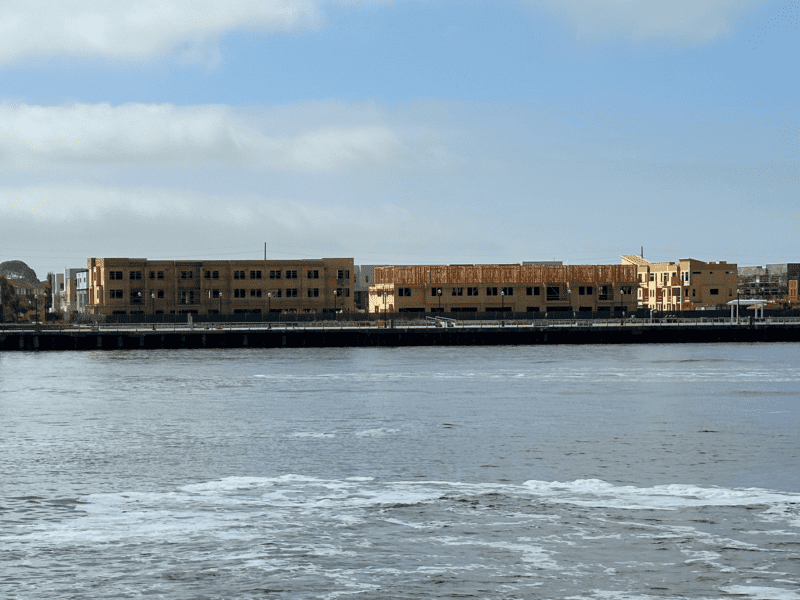 How are you going to reach out and work with people who are opposed to any new housing? Those who said, "Absolutely not." What can you do to bring them on board? How can you address their concerns?
The bottom line is having conversations with people, making sure people understand that the State is telling us that we have to build housing. This isn't the local government ramming housing down everyone's throat. This is the State that is requiring it, and they grant us the authority to approve or deny housing. If we don't live up to State laws, the State can take away our authority. It's called the developers' remedy. Then we have no authority over how housing gets built.
I think some of the solution is educational—helping people understand that because the housing crisis is so acute, it's leading in part to the homelessness crisis. The State is taking matters into its own hands and being a lot stricter about making sure that local governments build housing to avoid a much worse situation than we have. So, part of it is education.
The other part, in my experience, is listening to people. A lot of times when you listen to what they're saying or what their concerns are, their concerns aren't as much about building housing; it's something else. In Alameda, understandably, a lot of times that has to do with traffic congestion. It's not that they don't want housing, it's that they don't want their streets to be clogged or for it to be that much harder to drive across the island to pick up their kid at school. We do have great parks that you can ride your bike to safely. Listening to people,  their real concerns are usually about quality of life and traffic rather than about no new housing.
Part two will be published Tuesday, January 24, 2023.
Adam Gillitt is the Publisher of the Alameda Post. Reach him at [email protected]. His writing is collected at AlamedaPost.com/Adam-Gillitt.