Throughout this series on 1240 St. Charles Street—also known as the Bruton House—we've explored the hidden history of the home and its inhabitants. As more stories have come to light, I've shared them here, along with archival photos that help tell the story. But none of this would have been possible without the help of current and former owners like Jeannie Graham and Phil Plant, who have dedicated themselves to preserving and sharing the 126-year history of this home. Also instrumental in telling this story was local historian Woody Minor, whose 2011 Alameda Historical Monument Case Report on the Bruton House proved to be a treasure trove of information and a jumping-off point for further research.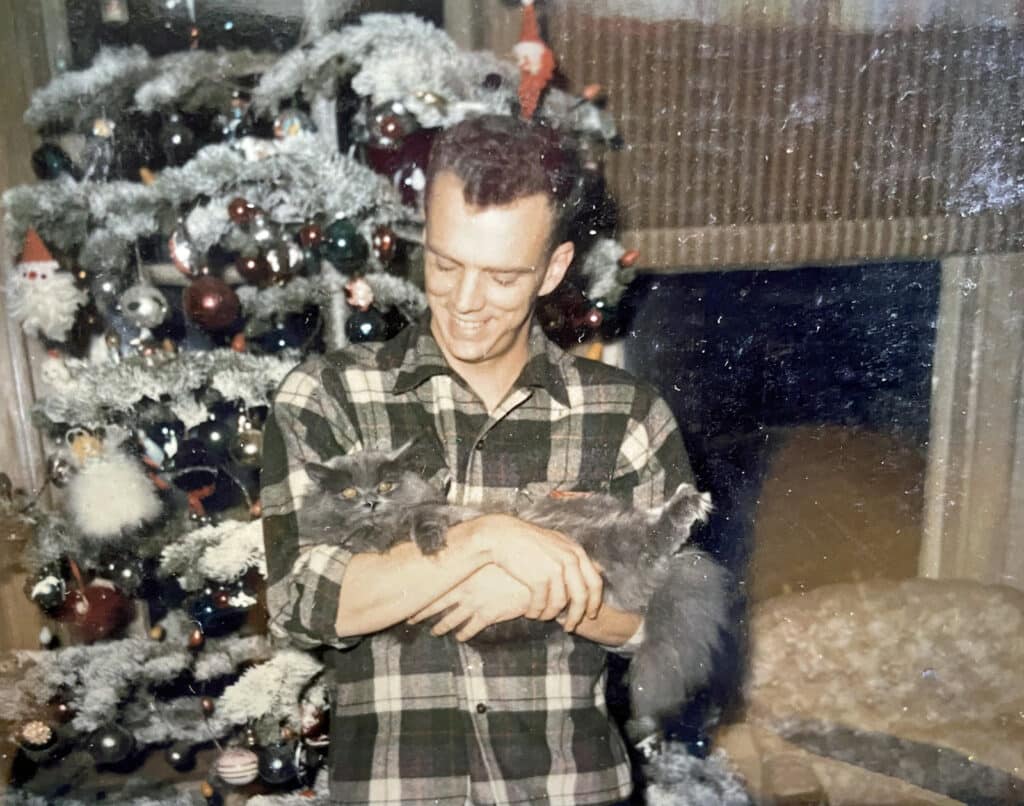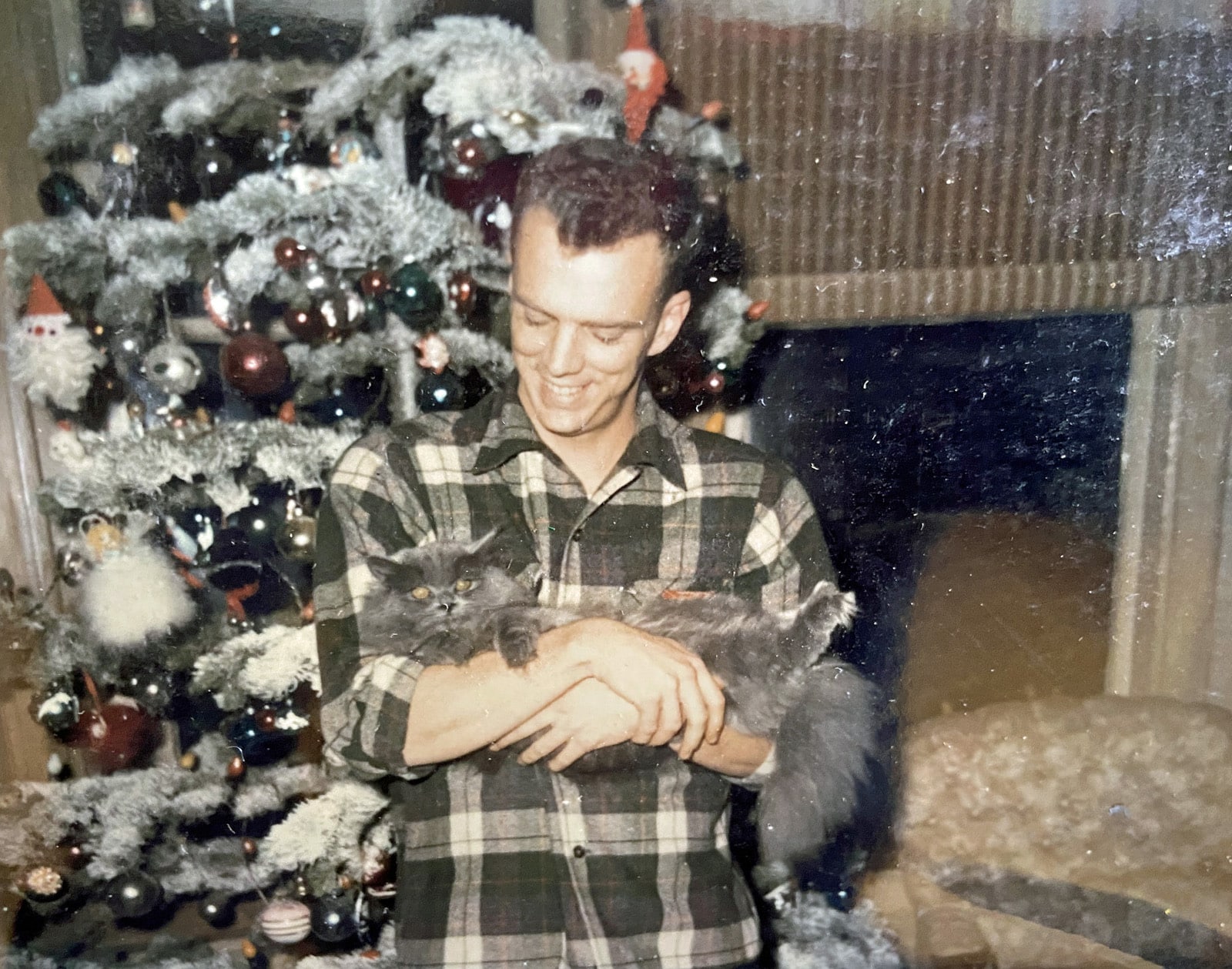 Recording history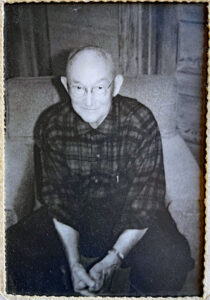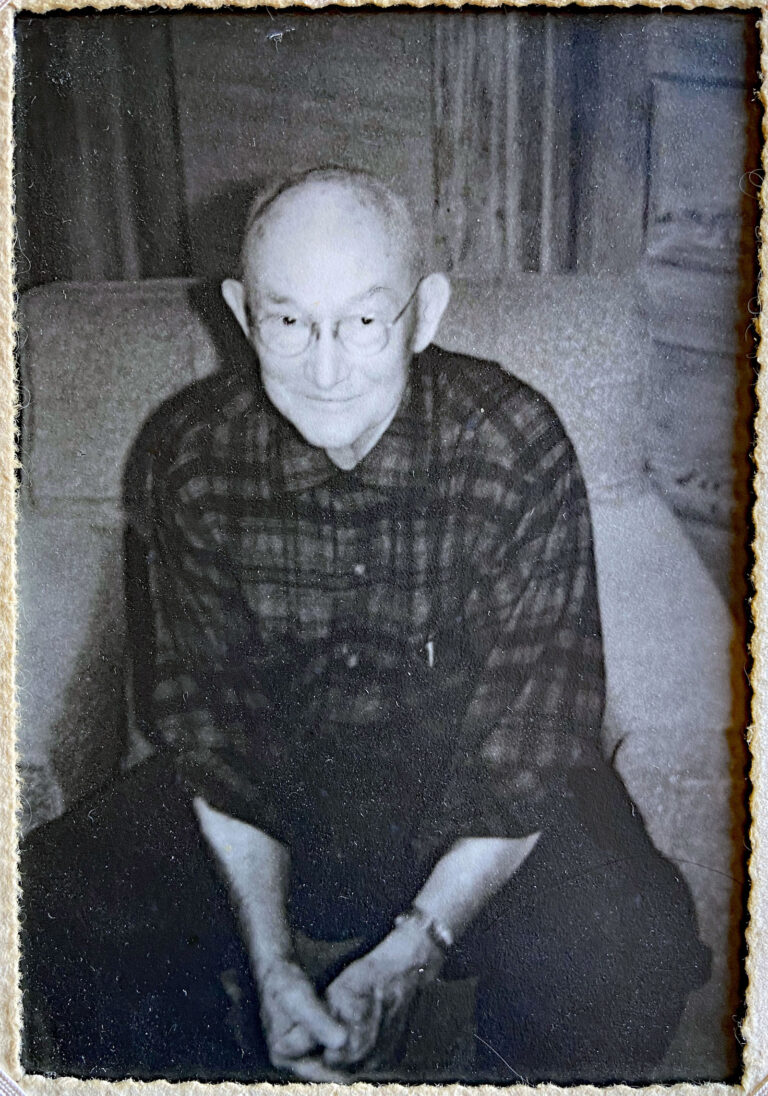 Much of what happened in the past is lost to history because nobody wrote it down. That's not the case for a 10,000 mile, 39-day train trip that 11-year-old Phil Plant took with his grandfather Bryant Fields in 1951. They set off from 1240 St. Charles Street on the morning of June 10 and boarded a train at the Southern Pacific Depot at First Street and Broadway in Oakland. Grandfather Fields took detailed notes during the trip, and afterwards created a large scrapbook featuring a travel log, photos, train tickets, maps, and other memorabilia.
I had an opportunity to peruse that incredibly detailed and lovingly created scrapbook during a recent visit with Phil and his family in Sausalito. There was some fading and wrinkling of pages in the 72-year old scrapbook, and yet to hold such a document in my hands was a moving experience. Here was the carefully curated story of a grandfather's once-in-a-lifetime cross-country trip with his grandson, a trip that was designed to be an educational trip for young Phil, but perhaps was even more meaningful for a grandfather who had lost his own son decades earlier. A quote from Phil's book, Tales of 1240 – A Homecoming, describes what this train journey meant to him.
"Perhaps the greatest gift Grandfather ever gave to me was a train trip around the country in 1951. Here was a man who never took a day's vacation with his wife the entire time he and Grandmother lived at the St. Charles Street house, single-handedly orchestrating a major excursion across the country that lasted several weeks and entailed extended stopovers in more than a dozen states," Phil writes. "It was powerful evidence of his affection for me. But I always wondered: Did he do it out of devotion to the real me, or was I a stand-in for the son he lost? I'll never know the answer, but I think it was a little of both. Whatever role I played, it was clear Grandfather wanted to show me off as his grandson to his former colleagues and did so in more than a few cities along the way. He also organized things to make sure I saw the usual historic sites and landmarks; he said he wanted my experience to be educational as well as fun. I remember the first night of our trip we stayed over in Los Angeles, and he took me to a movie titled 'The Thing,' a sci-fi film he obviously would not have chosen for himself. He did it for me."
A deeply personal memoir
The quote above is illustrative of the tone of Phil's memoir. The book is an extraordinarily detailed telling of his story about growing up at 1240 St. Charles Street, along with plenty of introspection into the personalities and motivations of the people who had the greatest effect on him during his formative years—his parents, grandparents, and sister. The book was self-published, and made available only to close family and friends. It is not available to the public, and I feel privileged, as a writer, to have been granted access to this document, which has added so much to our understanding of the lives that have been lived at 1240 St. Charles Street, and to share this very human story with Alameda Post readers.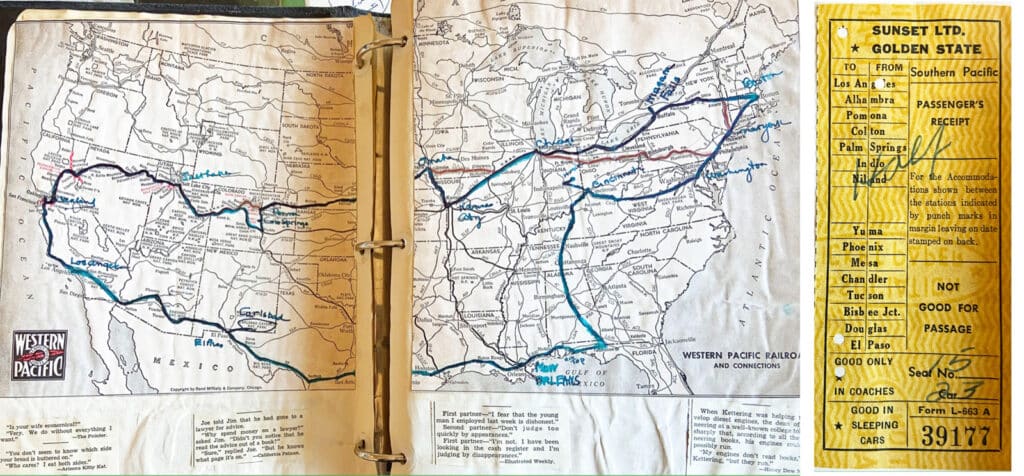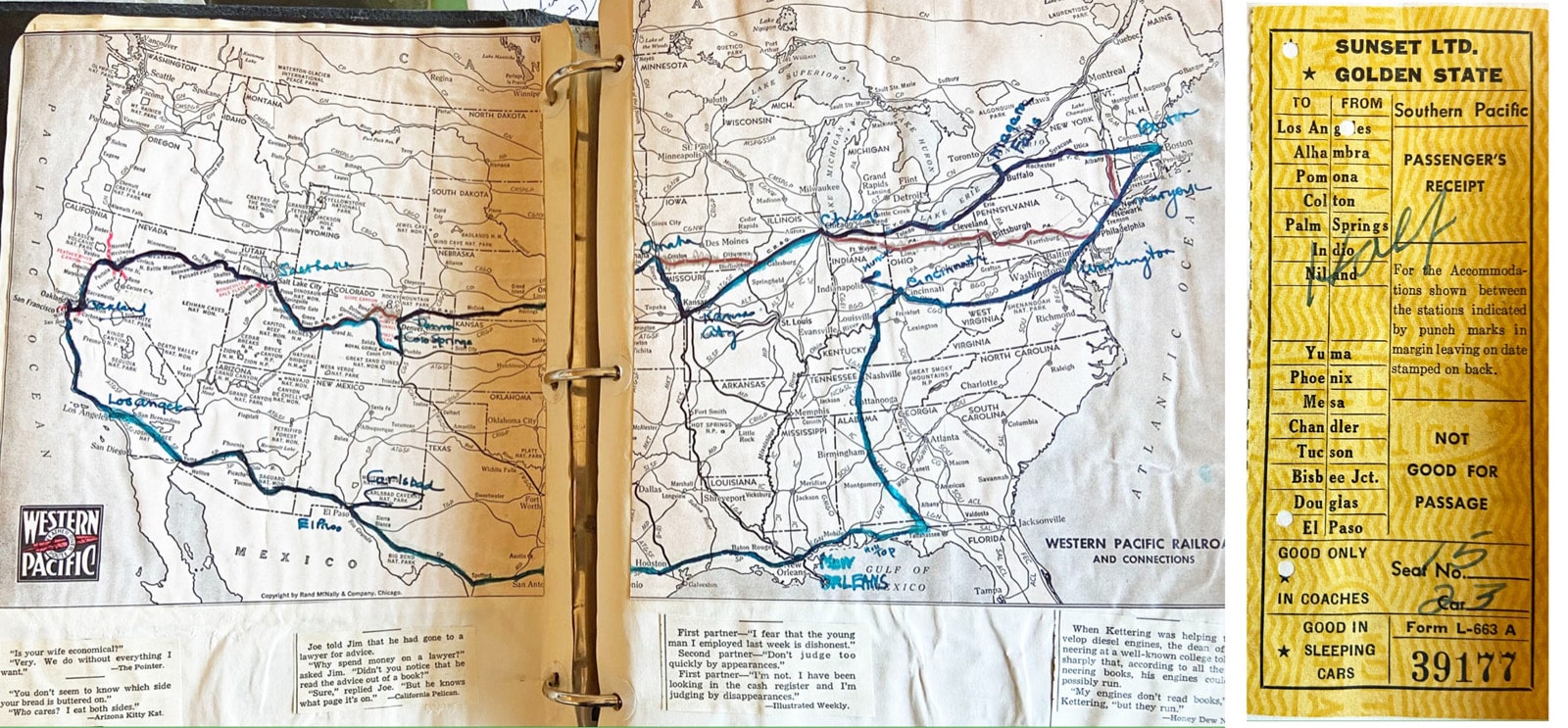 Saying goodbye to Grandfather
Bryant Wellington Fields was 73 years old when he took that cross-country train trip with his grandson in 1951. After returning, he devoted himself to putting together a scrapbook of the trip, and then continued on his usual activities such as home projects and gardening. Ten years later, in 1961, he was working in the backyard garden of 1240 St. Charles Street when he suffered a massive stroke from which he never recovered. For several years he had experienced minor strokes, but always managed to work around the disability until it went away. The worst of them had caused him to be unable to sign a check for a year, but he finally recovered without ever seeing a doctor or complaining about his condition. He would not recover this time, though he held on in a coma for six months.
Phil recounts his feelings about his grandfather's passing: "Of all the Plant family members to reside at the St. Charles Street house, Grandfather was the one most liked and respected by our neighbors—he was the family's ambassador of goodwill. His constant presence at the house was also the glue that held us together as a family, at least in my eyes. Without him, I began to think of myself more as a tenant than a residential family member. My sense of loss over his death was profound—he had been my hero, my role model, the person I would see in the garden when I came home from school. He would say very little, but his presence brought a feeling of reassurance. For me, the passing of Grandfather was yet another step in the process of weaning me from my dependence on the St. Charles Street house. The commencement of my military service six months later was to be the next and final step."
Phil's grandmother, Very Paget Fields, was bereft when her husband Bryant died. She had lost her partner of over half a century, and languished until she died three years later. As Phil writes, "In life, she sought solace in the Bible. I think she believed that death was not the end, but the beginning of a new life reunited with Grandfather."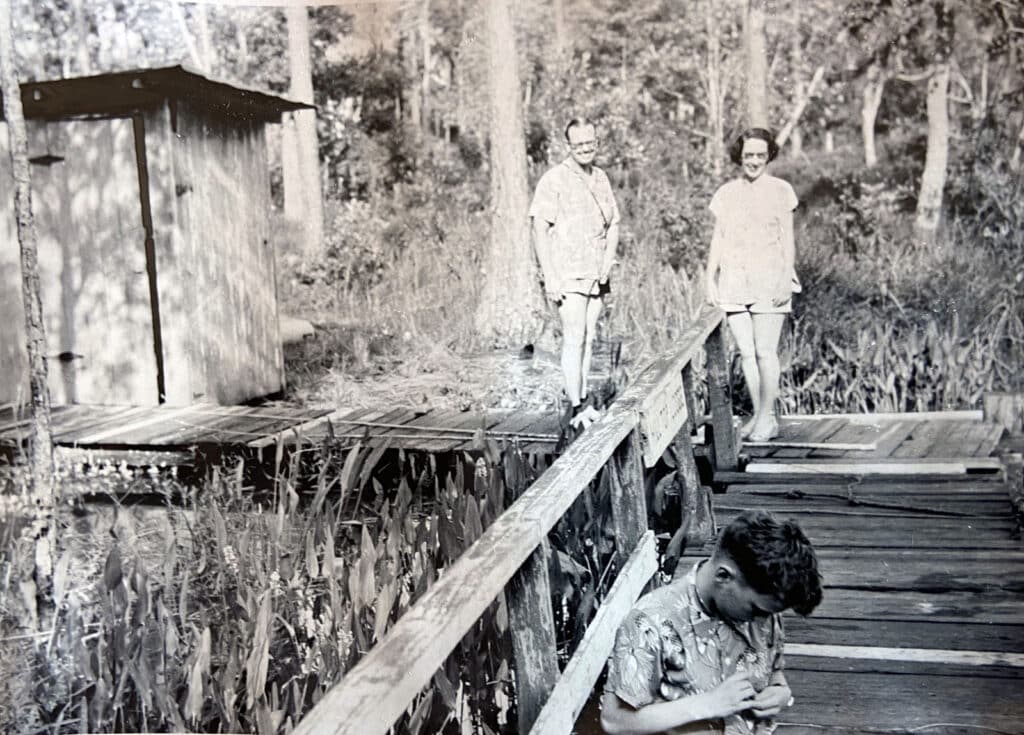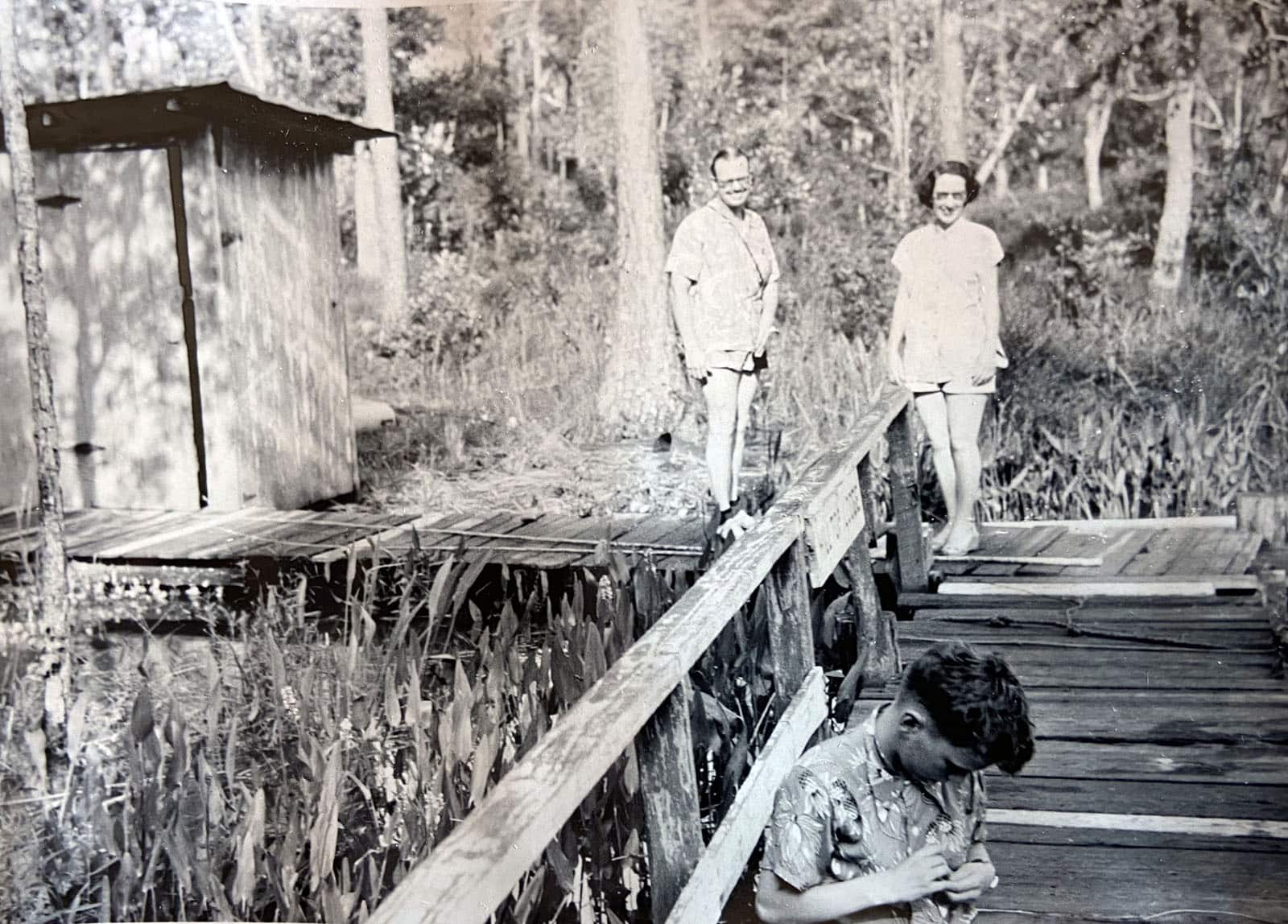 Moving on
After the death of his beloved grandfather, Phil went on to serve as a commissioned officer in the Medical Service Corps of the U.S. Army, having already graduated from UC Berkeley in January of 1962 with a degree in Business Administration. He served his Army stint in Colorado, and in 1965 returned to the Bay Area to attend Hasting College of the Law, now known as UC College of the Law, San Francisco. The years moved on, Phil married, remarried, found career success, and even stood before the United States Supreme Court as California's Deputy Attorney General in the tax unit (see Part 11). All the while, he maintained a connection to 1240 St. Charles Street, where his parents still lived.
Different personalities and expectations
It becomes evident in his book that Phil's parents, Felix and Marjorie Plant, didn't have a perfect marriage. In the chapter entitled, "The Cast," Phil writes about his mother: "I saw her as impatient with, and occasionally somewhat disrespectful of, my father due to her apparent frustration over his business shortcomings and lack of cerebral sophistication. Mother had to work in order to help the family keep up with the living standards of our neighbors and to ensure that she could send her children to any school they selected. How did my mother impact my life during those formative years? She made me who I am."
In contrast, Phil describes his father as, "…a counterpoint to Mother. He was easy-going and good-natured, as well as kind and fair-minded. He was not assertive in a family of strong-willed individuals. He never participated in dinner table debates; I can't recall ever having seen him with a book in his hands. Dad also was not a business success. It wasn't that he didn't work hard—he apparently did. He was a salesman, a jack jobber of wholesale drug sundries, but he never seemed to advance career-wise and his take-home pay was apparently unimpressive. That said, these circumstances didn't seem to get him down. We had some quality time together, but I spent much less time with him than the other three Plant family adults. That said, he was my Dad and I loved him."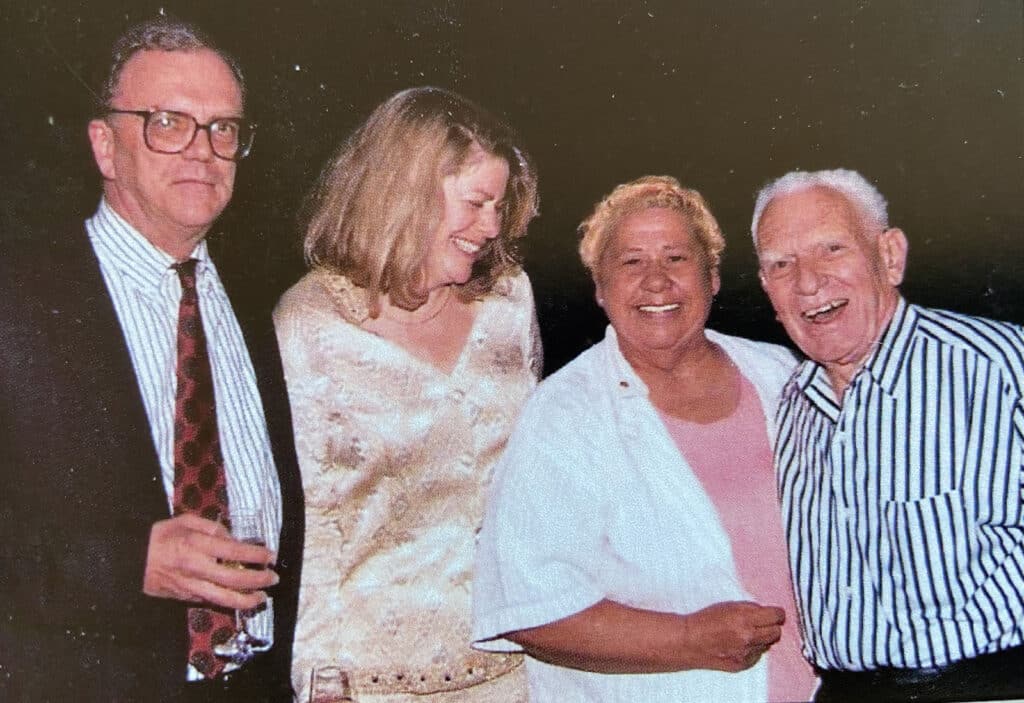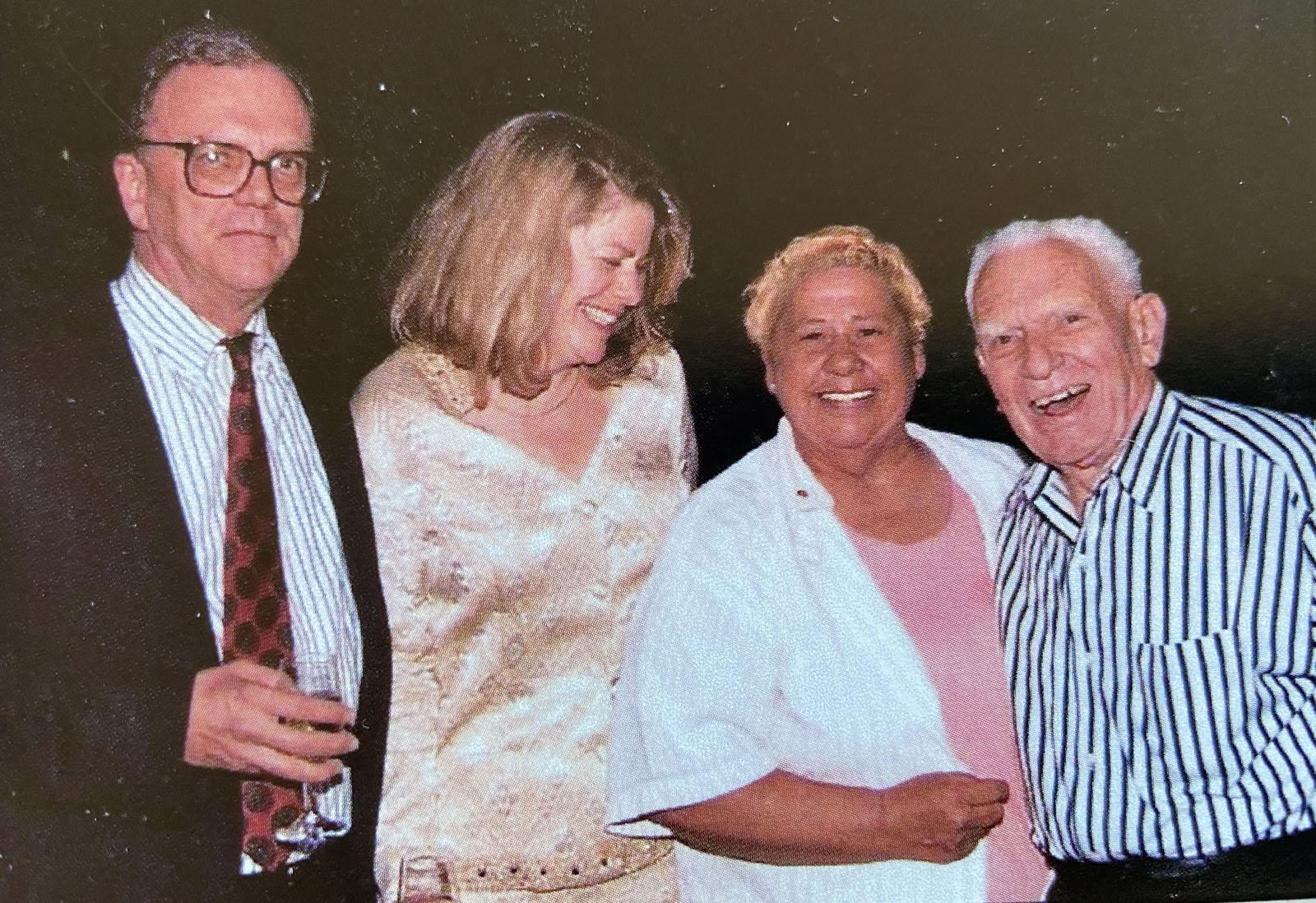 An unexpected affair
"Sometime in the late 1970s, I got word that Mother and Dad had separated," Phil writes. "Once I learned it was Dad who caused the split, I wasn't surprised. The way I saw it, Mother was pretty rough on Dad, and the only two obstacles to Dad leaving no longer existed: his in-laws had passed away and his children had grown up and left the St. Charles Street house. What I heard next, however, did surprise me—there was another woman! Dad was hardly a guy with a roving eye, so I never thought of him connecting with a paramour."
Phil continues, "There was only one 'other woman,' Eileen Soldani, and Dad's relationship with her lasted the rest of his life. I got to know her after Mother passed away, and I came to appreciate her unique strengths. She was coarse and stocky, the female equivalent of a mountain man, a two-pack-a-day unfiltered cigarette smoker who was a sharpshooter who could drop and slaughter a deer single handed. But she was devoted to Dad. She was energetic and always on the go. Dad was a big fan of Dixieland jazz and loved to follow the bands, and Eileen became a fan as well. Dad, who by this time was legally blind, bought her a Cadillac so she could chauffeur the two of them to jazz festivals. Just what else she offered that Mother didn't provide we'll never know, but I'll hazard a guess that it included respect—she accepted Dad for who he was without a hint of disapproval."
A year or so after the split, Mother Marjorie's ongoing illnesses got worse, and it became clear she wasn't going to recover. Felix moved back into the house and stayed with her to the end, something Eileen didn't appreciate, but which showed the character of Felix Plant. After Marge died in 1981, Felix rejoined Eileen, who stayed with him for the rest of his life, which came to a close in 1999. Though in his final years he was nearly blind and deaf, he never complained or had a down moment. As Phil notes, "For him, each day was a celebration because he was still alive."
The old house changes hands again
Once Marjorie Plant died, 1240 St. Charles Street was sold to new owners for only the third time in its history. In 1983, new owners Benjamin and Teresa Torres took possession of the historic home that had been the scene of so much human drama and so many stories over the course of what was then an 86-year lifespan. The Torres family sold the home just four years later when they moved across the street, setting the stage for the fourth owners of the house, Skip and Nancy Everett (see Part 4).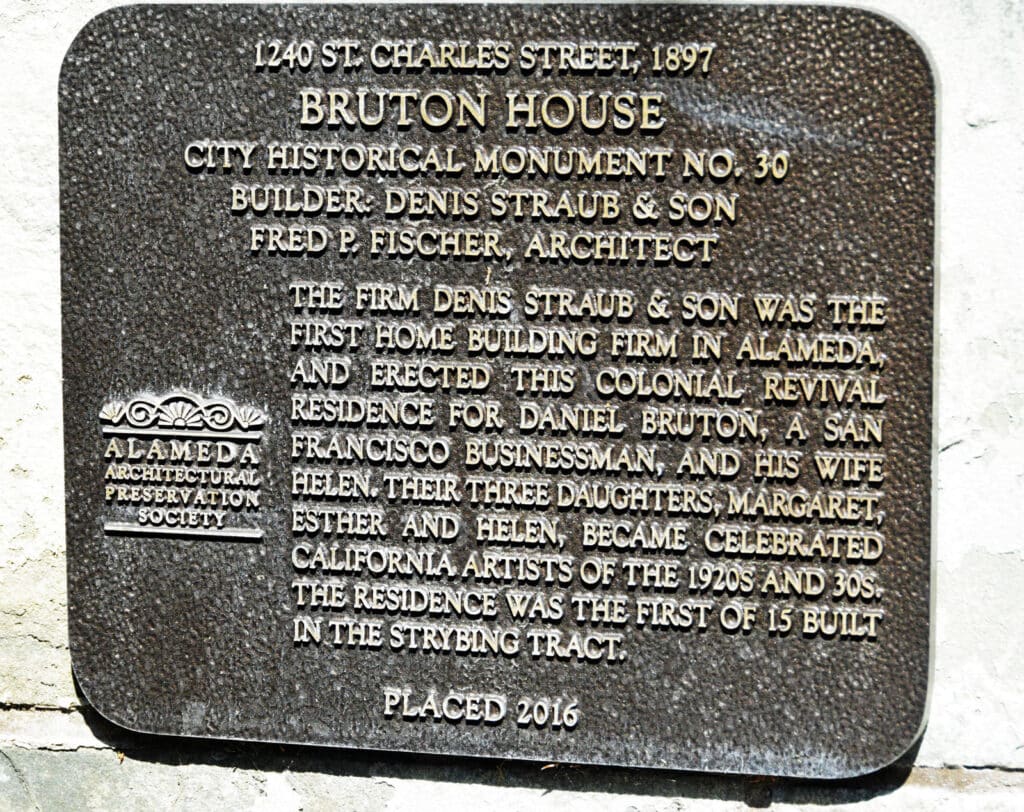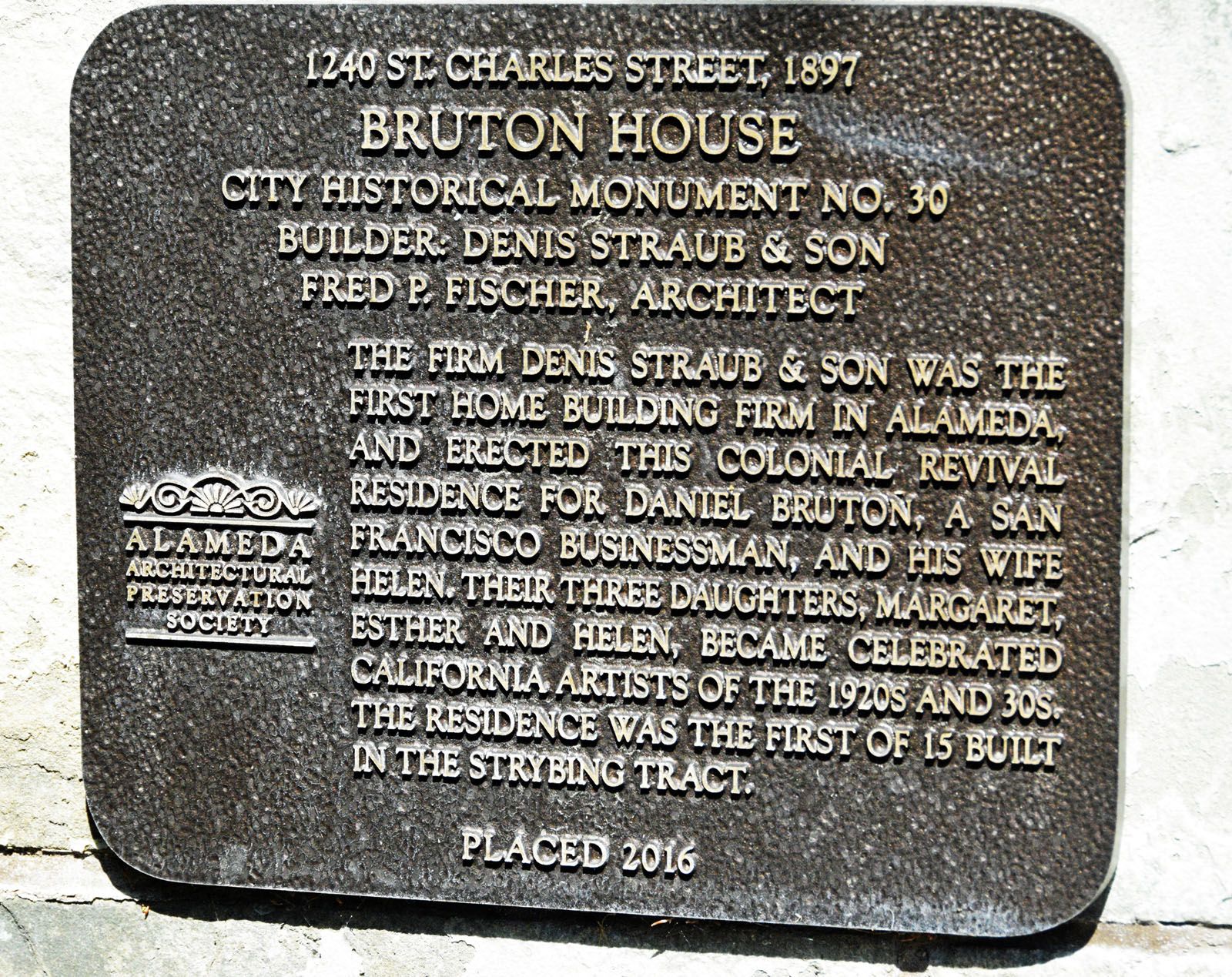 Next up
1240 St. Charles Street has had a lot of stories to tell over the course of this series, and yet we still haven't gotten to the connection of Senator Dianne Feinstein to the Plant family. Or how former Oakland Raiders coach Mike White ended up living at 1240 St. Charles Street in the 1990s. All of that, and more, as our look into this Alameda Treasure approaches its final installment.
Contributing writer Steve Gorman has been a resident of Alameda since 2000, when he fell in love with the history and architecture of this unique town. Contact him via [email protected]. His writing is collected at AlamedaPost.com/Steve-Gorman.