When I started this series on the Bruton houses by looking at 1630 Lincoln Avenue, the first home owned by Daniel Bruton in Alameda, I had no idea the story would go this far. As the narrative followed the Bruton family to their new house at 1240 St. Charles Street, and as Daniel and Helen's three daughters developed into well-known artists, the story expanded. We now find ourselves looking into the lives of the second owners of the house on St. Charles Street, the Plant family.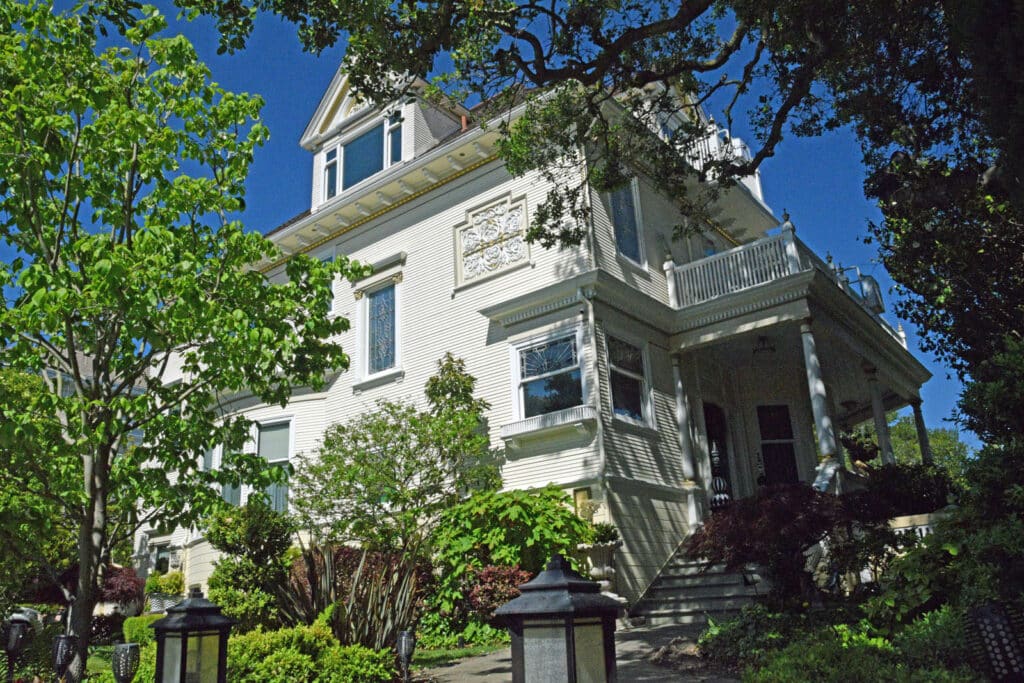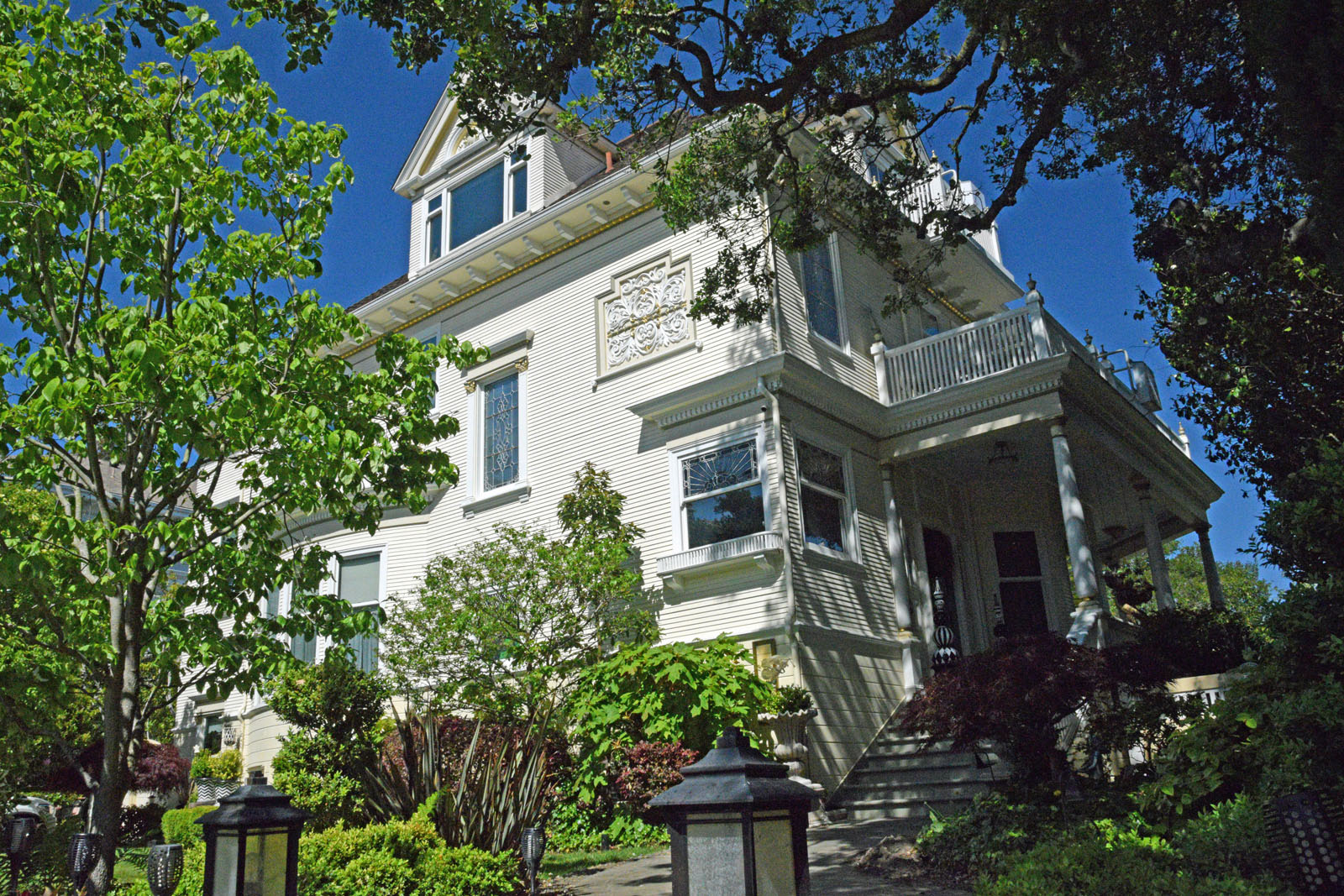 Family history revealed
Phil Plant's memories of 1240 St. Charles Street date back to 1944 when his family purchased the house from its original owners, the Brutons, who had owned it since it was new in 1897. Some of those vivid memories and colorful stories were shared in Part 7, 8, 9, and 10 of this series, and were informed by my meeting with Phil and his wife Barbara Schraeger at their home in Sausalito. Phil's eldest daughter Jennifer was also present at that meeting, and the family photo albums she brought with her were a treasure trove of Plant family history. Many of those photos have been shared in these articles. In addition, Phil's memoir, Tales of 1240 – A Homecoming, has been a fascinating look at a nearly 40-year period of ownership of this historic home by the Plant family.
Love and marriage
In our last installment, we learned about a wedding that took place at 1240 St. Charles Street on August 1, 1970. On that day, Phil married his former college sweetheart, Liz Carlson, with whom he had reconnected after 10 years when he heard her name come up as the winning bidder on a KQED-TV auction. Though the marriage ended in divorce by the late 1970s, Phil looks back on it without regret, because, as he says, "…we were blessed with two wonderful daughters, who are the lights of my life. If I had to live my life over, I would not have had it otherwise."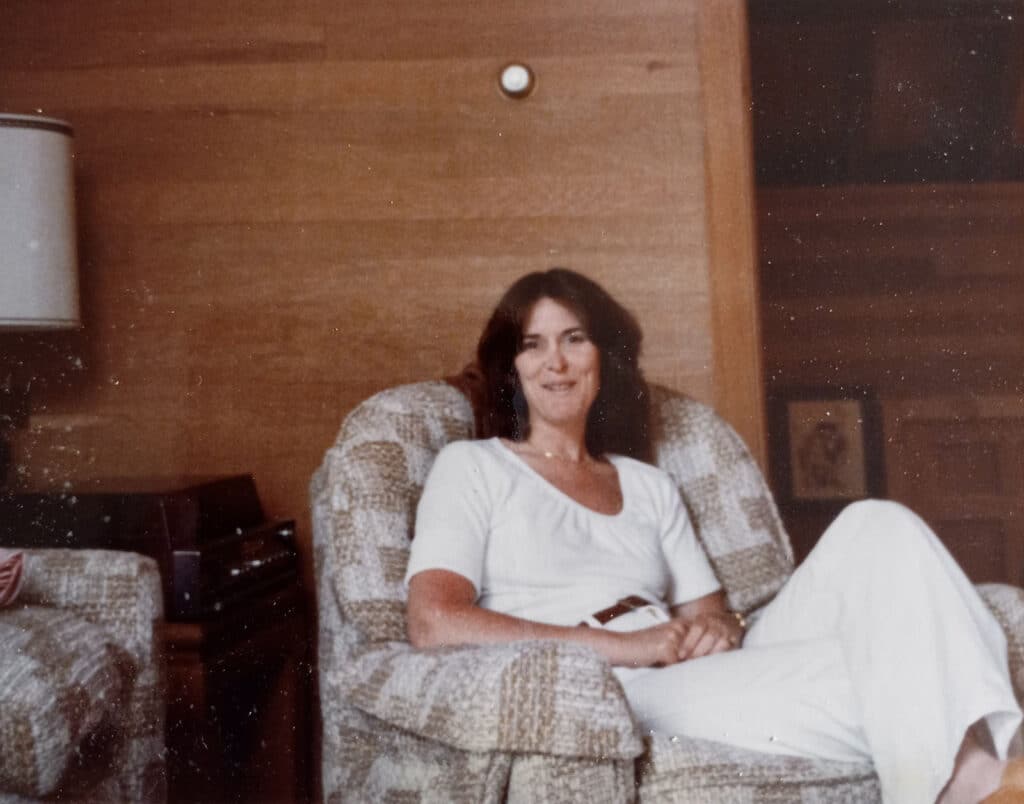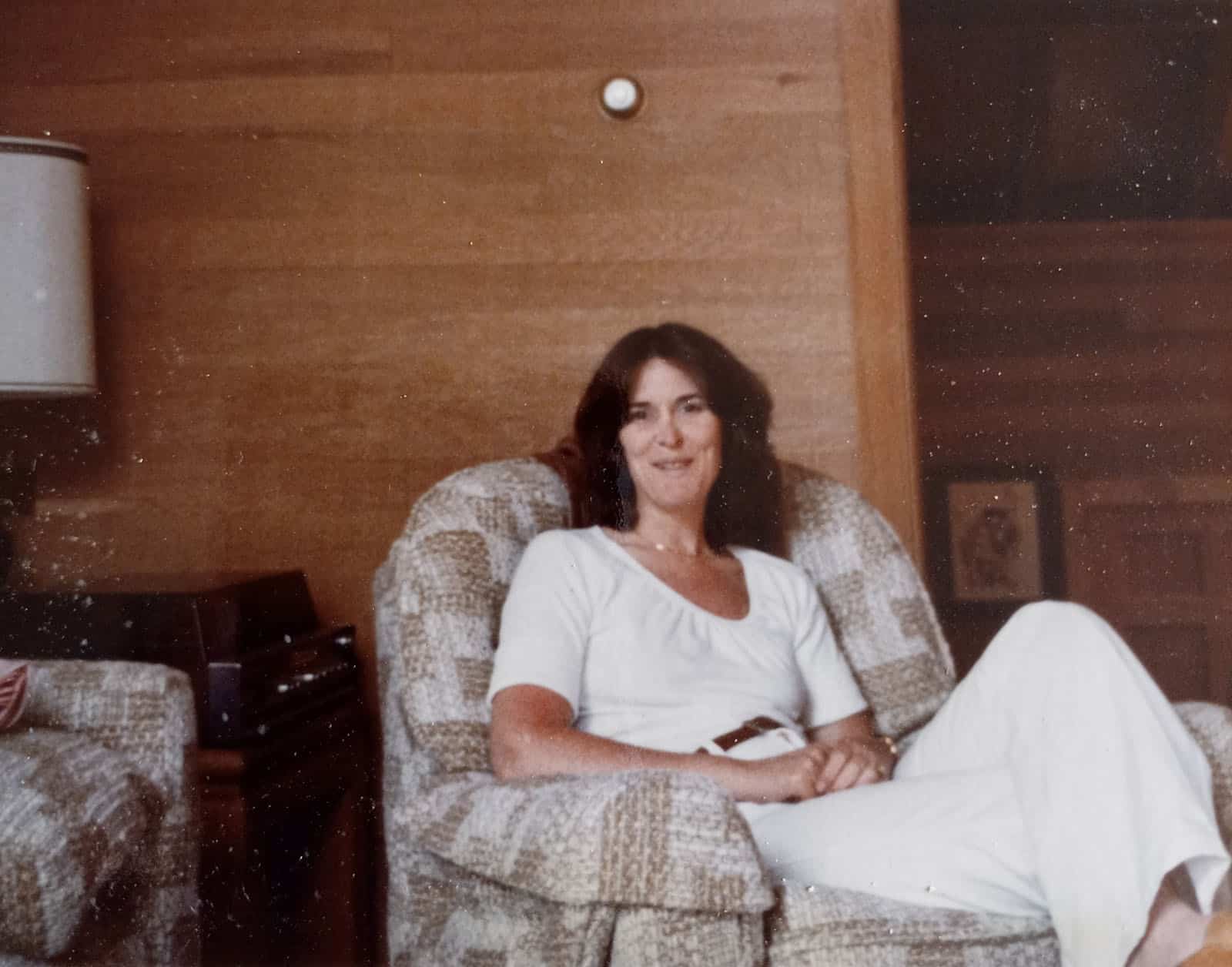 An unusual scenario
Prior to Phil and Liz's divorce, when they were still trying to save their marriage, Phil would confide in Joan Graham, his friend at work, about the challenges he was facing at home. Joan was a research attorney on the California Courts of Appeal, and Phil considered her a friend and confidant. They would play bridge together at lunch and discuss their lives, and naturally the topic of Phil's marriage came up. After some time, Joan felt she needed to see Liz in person, since she had been hearing about her and wanted to have a face to put with the name.
On an evening when Phil and Liz, along with another couple, had a date for dinner and a show in San Francisco's Civic Center area, plans were hatched for Joan to be in the restaurant too, so that she could see Liz, but not necessarily meet her. Since Joan was planning to sit at the bar and didn't want to sit there alone, she brought along her best friend, Barbara Schraeger. Barbara had moved to San Francisco from her native Chicago in 1975, and Joan was the first woman she met after she arrived. They became best of friends, and so it was only natural that Joan would invite Barbara along on this mission. The evening was a success in that Joan got to see Phil and Liz together and observe their body language and mannerisms, all from her position at the bar. No meeting took place at that time, but the interesting aspect of this story is that, unbeknownst to everyone at the time, Phil was at that moment in the same room with his current wife, future second wife, and future third wife.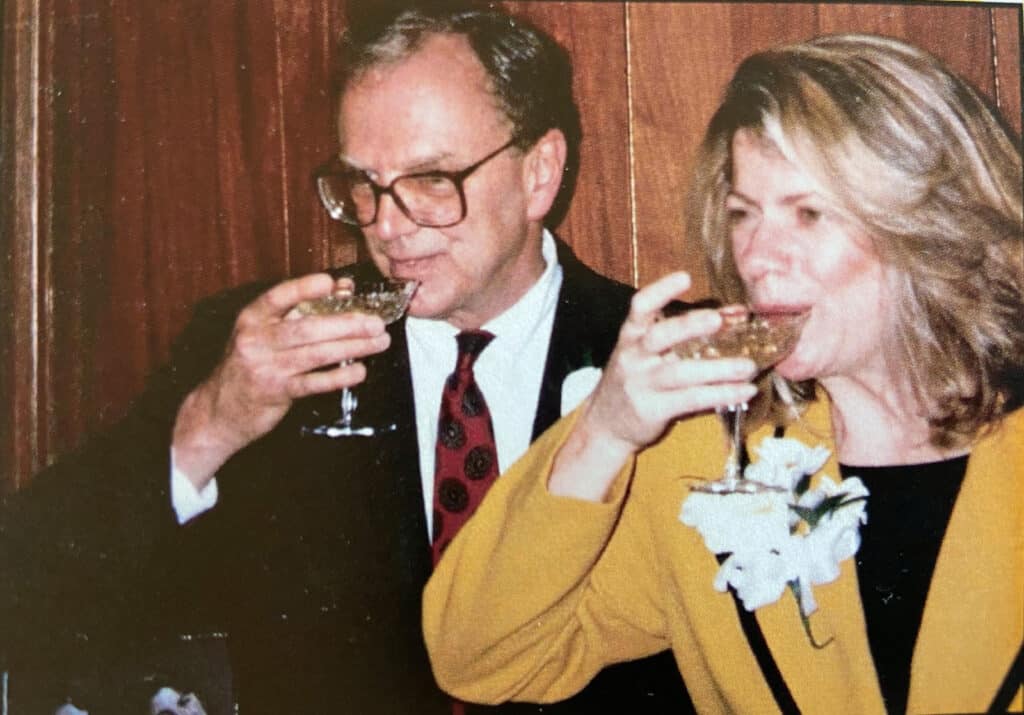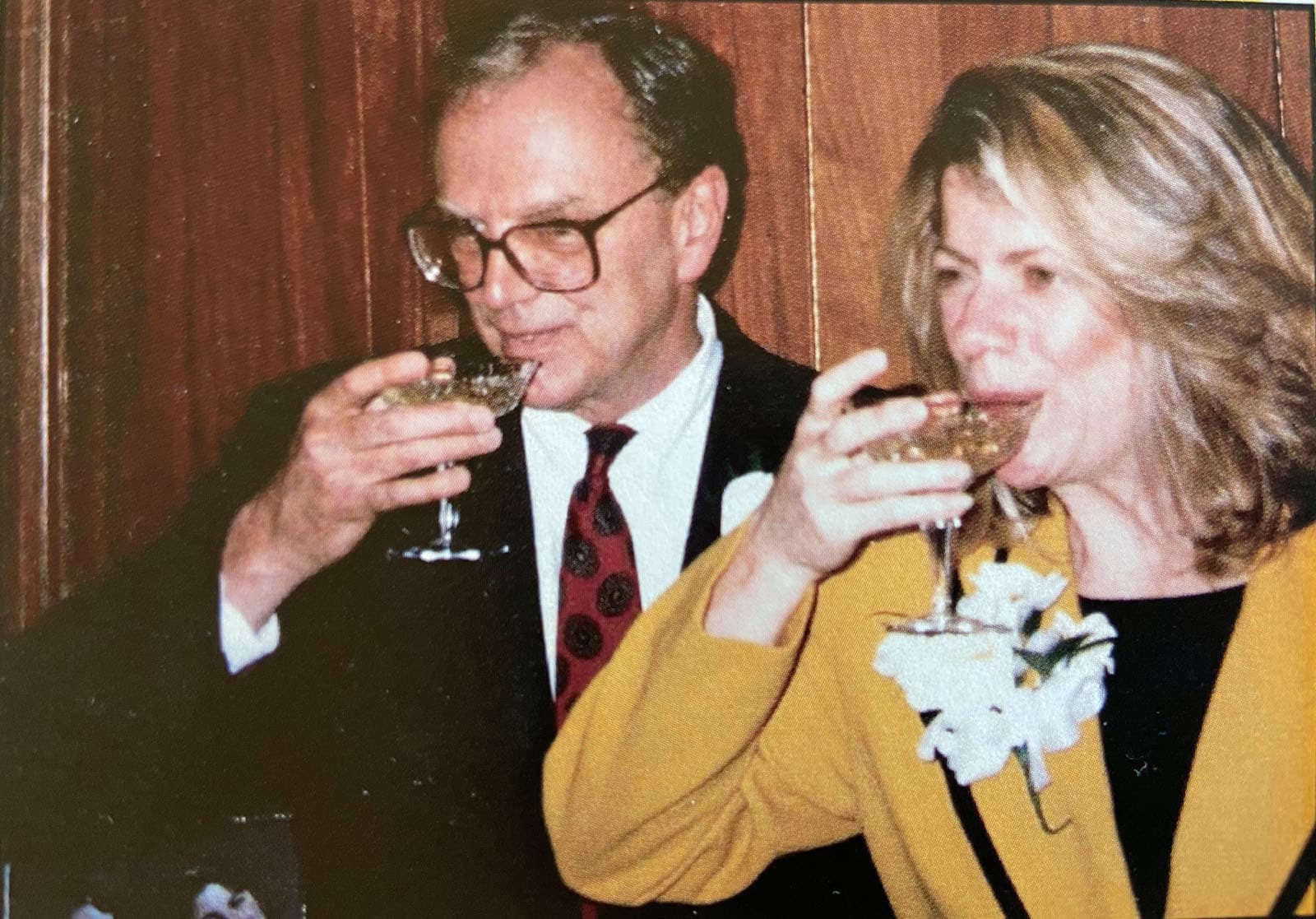 Some months after his separation from Liz in 1978, Phil moved in with Joan Graham, his friend and confidant whom he would marry in 1982. They had a happy marriage until Joan's untimely death in 1988. By this point, Phil would have been well-acquainted with Joan's best friend Barbara Schraeger for about ten years, and likely sought out her company during his time of mourning. And while Phil was enduring the loss of his wife, and Barbara was suffering the loss of her best friend, they managed to find love and happiness once again with each other. By 1991 Phil and Barbara were married, and remain so to this day, 32 years later. It was, of course, only later that Phil realized that at that moment, in a restaurant in San Francisco around 1976, he was in a room with his current wife and two future wives, and nobody had any idea of what the future held.
A mix-up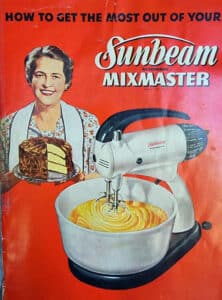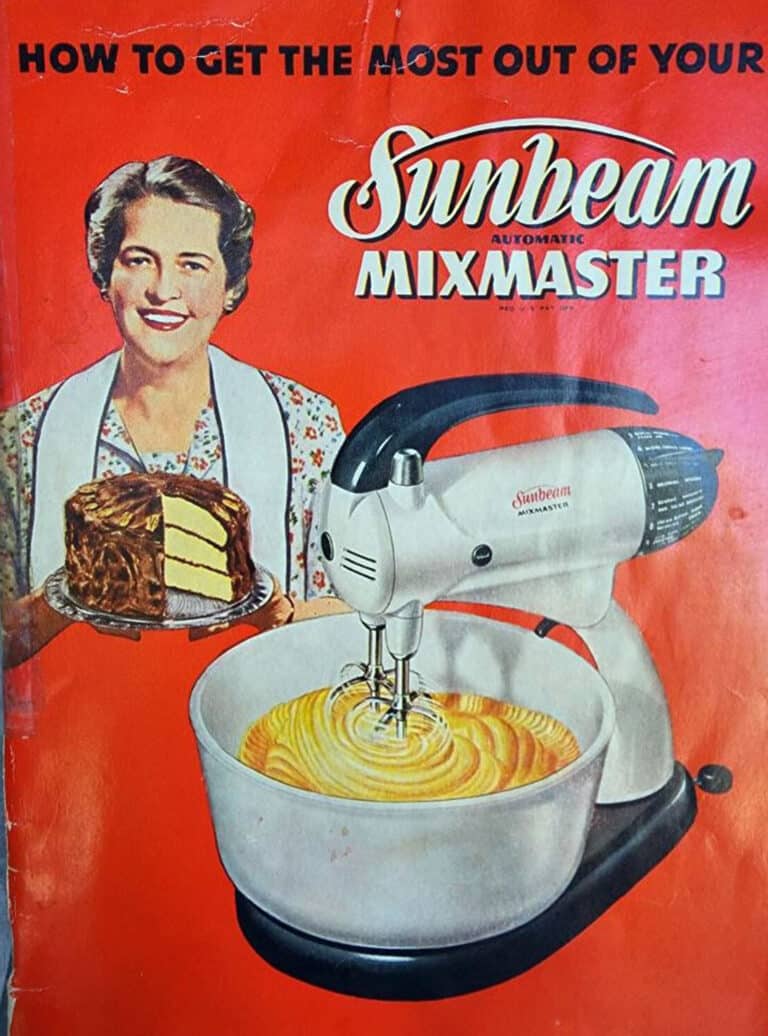 One of the things that had added tension to the relationship between Phil and his wife Liz was an incident that occurred when their daughter Jennifer was visiting her grandparents at 1240 St. Charles Street. As Phil describes it in his book, "During one such visit, while Jennifer was in the kitchen watching her grandfather whip something up in the Mixmaster, she leaned forward too far and got her hair entangled in the mixer blades. She was not injured, but a clump of her hair had to be cut in order to get her free from the mixing apparatus. Mother, usually the consummate problem solver, decided not to mention the incident to Liz, figuring she wouldn't notice the missing hair after Mother had fashioned a comb-over that would make Donald Trump proud. Of course, Liz noticed the missing hair immediately, and became 'madder than a wet hen' as Grandmother would say."
Supreme Court involvement
This incident not only strained the relationship between Liz and her mother-in-law Marjorie, but also added tension to her and Phil's marriage, which as Phil describes it, "was floundering." And it came at a bad time, since Phil was then Deputy Attorney General for the State of California and had a case coming up before the United States Supreme Court. To argue a case before the Supreme Court was a rare honor, and at his office Phil was treated like a celebrity as the hearing approached. Once in Washington, DC, though, the discord between Phil and Liz reached a head. Suffice it to say, Phil only got about four hours of sleep the night prior to his appearance before the highest court in the land, and during his presentation he felt he was blowing it and would lose the case. But, as Phil writes, "This story concludes with good news/bad news. The good news is that I won my case despite all of Liz's histrionics and my anxiety. The bad news is my marriage failed within the year."
Memories of Grandma and Grandpa
Jennifer was just 5 years old when her parents separated in 1977, but she was grateful that she still got to visit her grandparents at 1240 St. Charles Street. As Jennifer says, "My memories of that time are pretty solid. Even at 5, I wanted them (my parents) to be together but I knew they shouldn't. It was a pretty messy situation. My mom did let me spend time with my grandparents at their home, though, which I was thankful for. It was a nice break from home life."
Because her sister Jessica was between 1 and 3 years old during this time, Jennifer's visits to her grandparents' house were mostly solo, while her sister stayed home with her mom. "They spoiled me," says Jennifer, who remembers trips to Disneyland and Knott's Berry Farm. Since grandmother Marge was still upset that her son Phil had divorced, he didn't spend much time at the house either.
Jennifer remembers these visits as a special time, like when she'd come down the original back staircase to the kitchen, where she'd find grandpa Felix making her breakfast. That back staircase is long gone, removed as part of extensive remodeling and restoration work done after 1999 when Jeannie Graham and Bruce Gilliat purchased the house. But back in those days, a young girl could reach the kitchen that way, and with the infamous Mixmaster still sitting on the counter, have breakfast with her grandpa.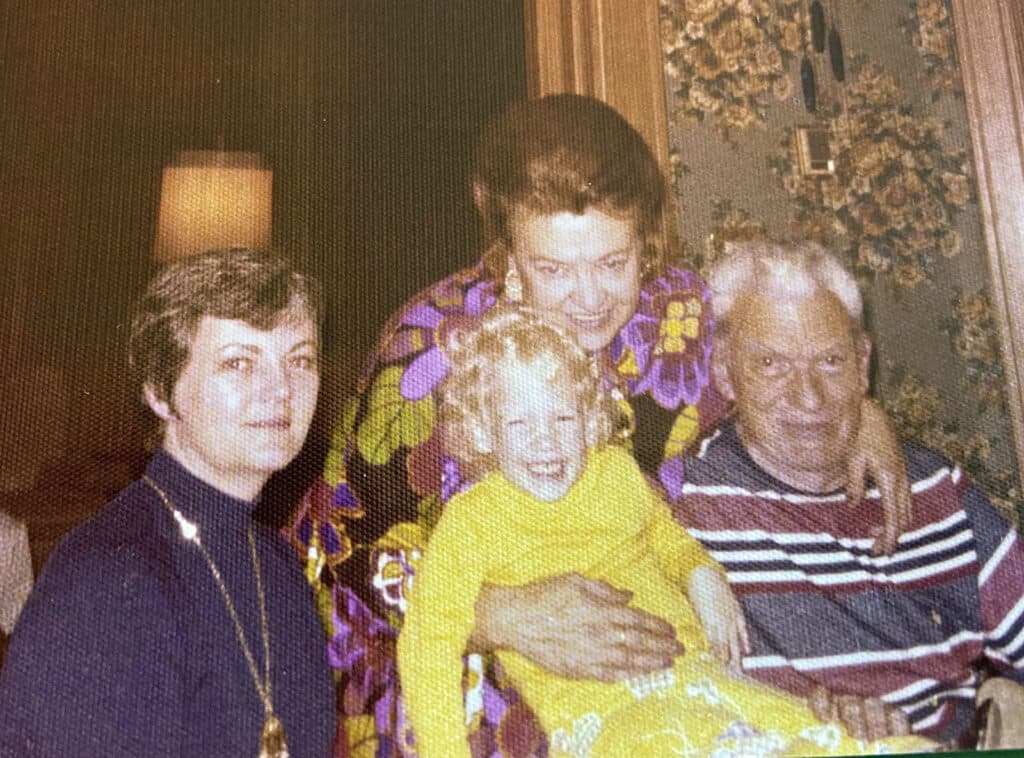 Grandpa Felix
While grandma Marge is remembered as strong, smart, driven, and concerned about status, grandpa Felix brings different memories to mind. As Jennifer recalls, grandpa "was happy with what he had and wasn't driven to be anything different". Marge may have been frustrated by his personality at times, but Jennifer says, "My grandfather always seemed happy and had the best laugh. Always so positive and kind. My favorite memories with him were in the kitchen watching him cook, picking strawberries in the backyard, and driving around town running errands with him."
Grandma Marge
"My grandparents had separate bedrooms and very different styles when it came to me," says Jennifer. I take that to mean that her grandfather was more lenient, while her grandmother could be a bit stricter and more demanding. But Jennifer also says, "As a mother now, I see some of her qualities come out in my parenting and I finally understand she wasn't pushy or demanding just to be rude; she just wanted big things for her children and grandchildren and she made it her mission to provide those things."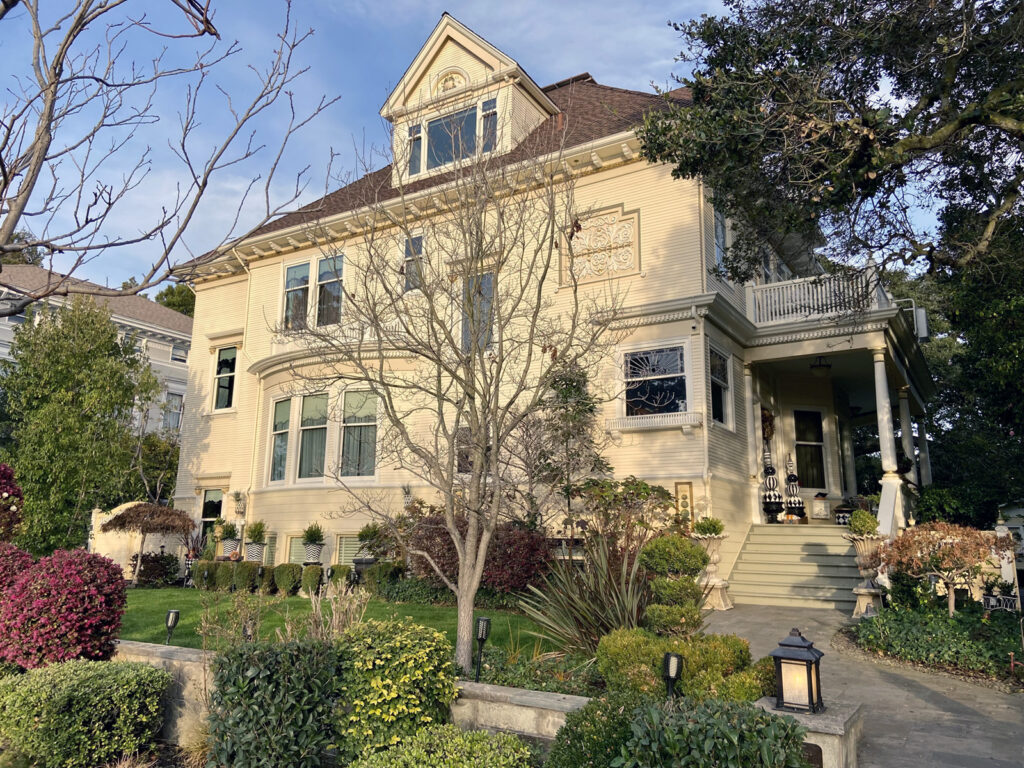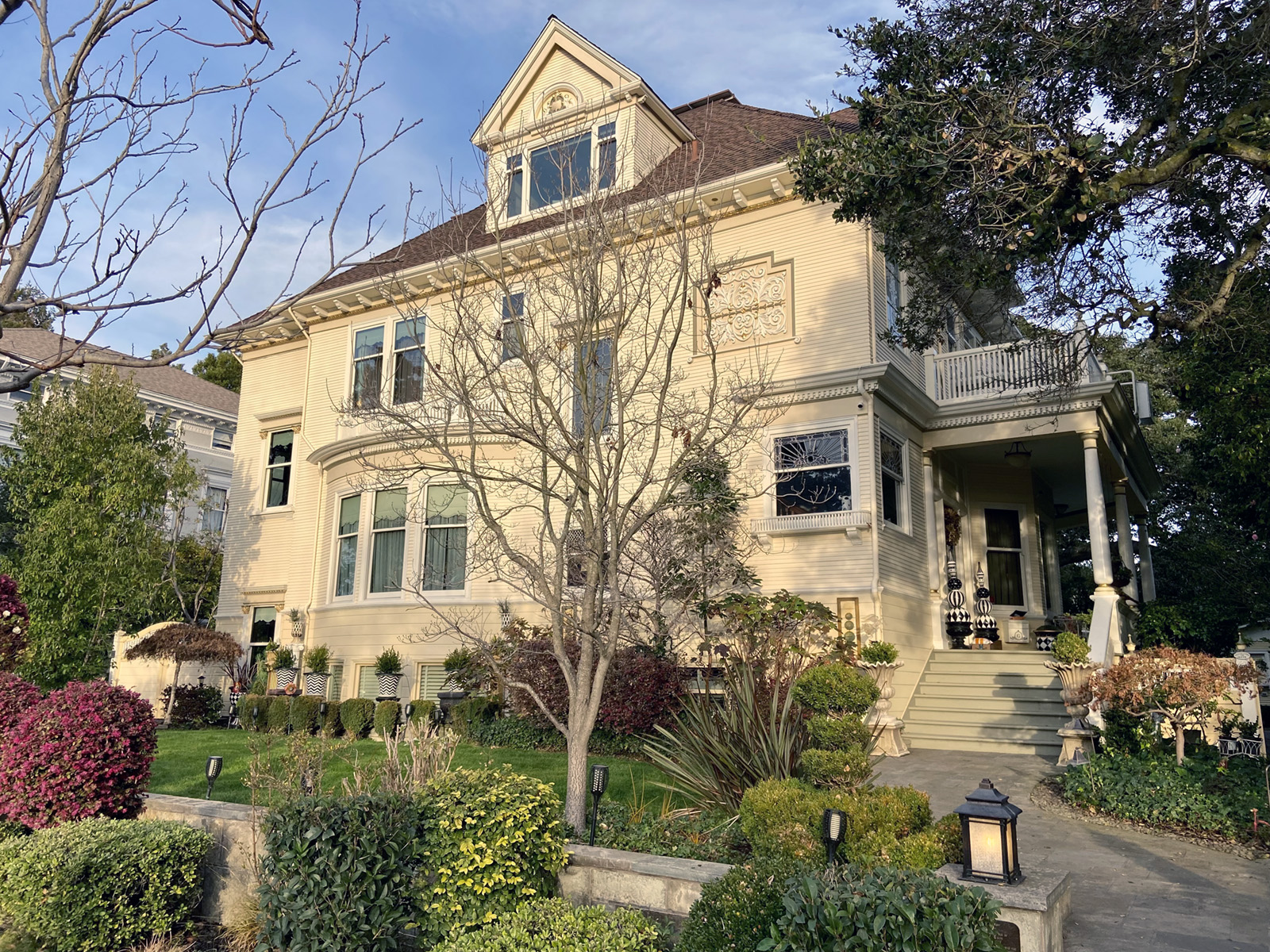 No longer 'just a house'
These memories add much texture and color to the story of 1240 St. Charles Street, a house that has been the backdrop to many lives over the course of its 126 years. When I pass by the house now, it's no longer just a house with a particular architectural style. Now, it has come to life with the very real presence of all the characters we've gotten to know over the course of these articles. While the overall title of the series has been "The Bruton Houses," due to the historical significance of businessman Daniel Bruton and his three talented artist-daughters—at both 1630 Lincoln Avenue and 1240 St. Charles Street—the series has expanded well beyond the Brutons. From the second owners, the Plants, to the current owner, Jeannie Graham, and even touching on fourth owners Skip and Nancy Everett, we've delved into this house and tried to discover as much about its hidden history as possible.
Next up
It may seem as though we've learned all there is to learn about 1240 St. Charles Street and the people who have called that address home. And yet, as Al Letson, host of the investigative public radio series Reveal, always says at the end of an episode, "Remember, there is always more to the story." Stay tuned.
Contributing writer Steve Gorman has been a resident of Alameda since 2000, when he fell in love with the history and architecture of this unique town. Contact him via [email protected]. His writing is collected at AlamedaPost.com/Steve-Gorman.