When Jeannie Graham and Bruce Gilliat purchased the home at 1240 St. Charles Street in 1999, the then 102-year-old house was in decent condition for its age, but nevertheless needed a lot of TLC and restoration work. Among the historic elements that needed to be restored by Jeannie and Bruce were likely the ill-suited "projects" done in the 1940s and 1950s by Bryant Fields, the grandfather of Phil Plant. Starting in 1944, Phil spent the majority of his childhood in the home, living with his parents Felix and Marjorie Plant, his grandparents Bryant Wellington Fields and Very Fields, and his older sister Margot. Grandfather retired sometime during the 1940s, and that is when he started to focus his time and energy on the house.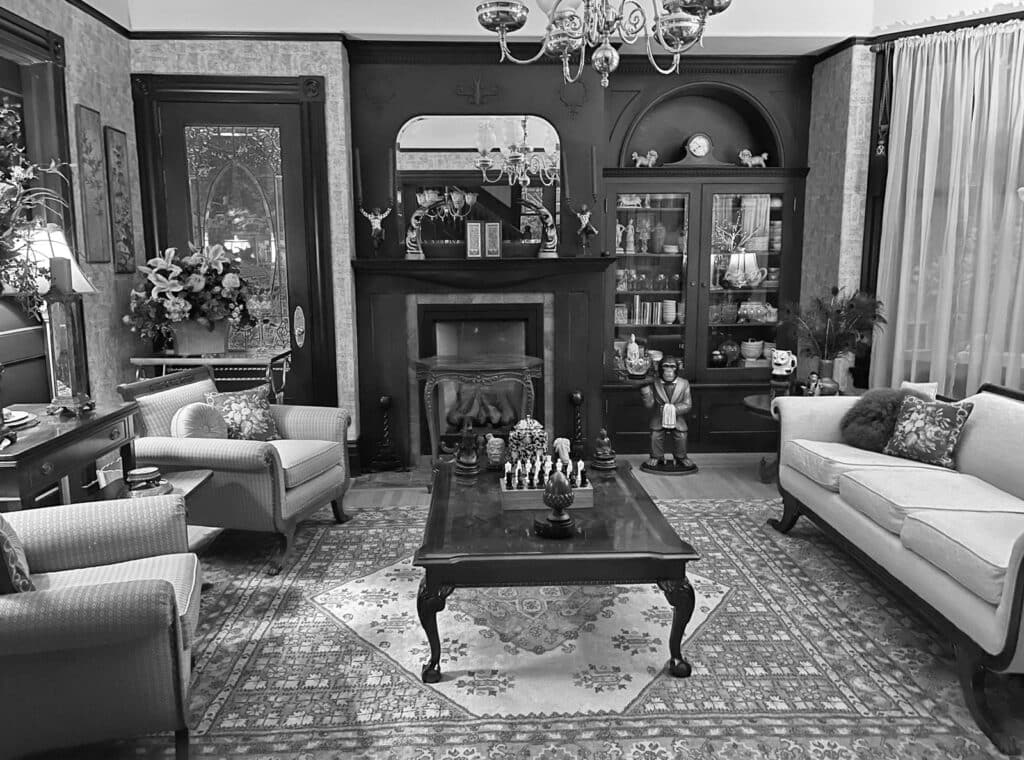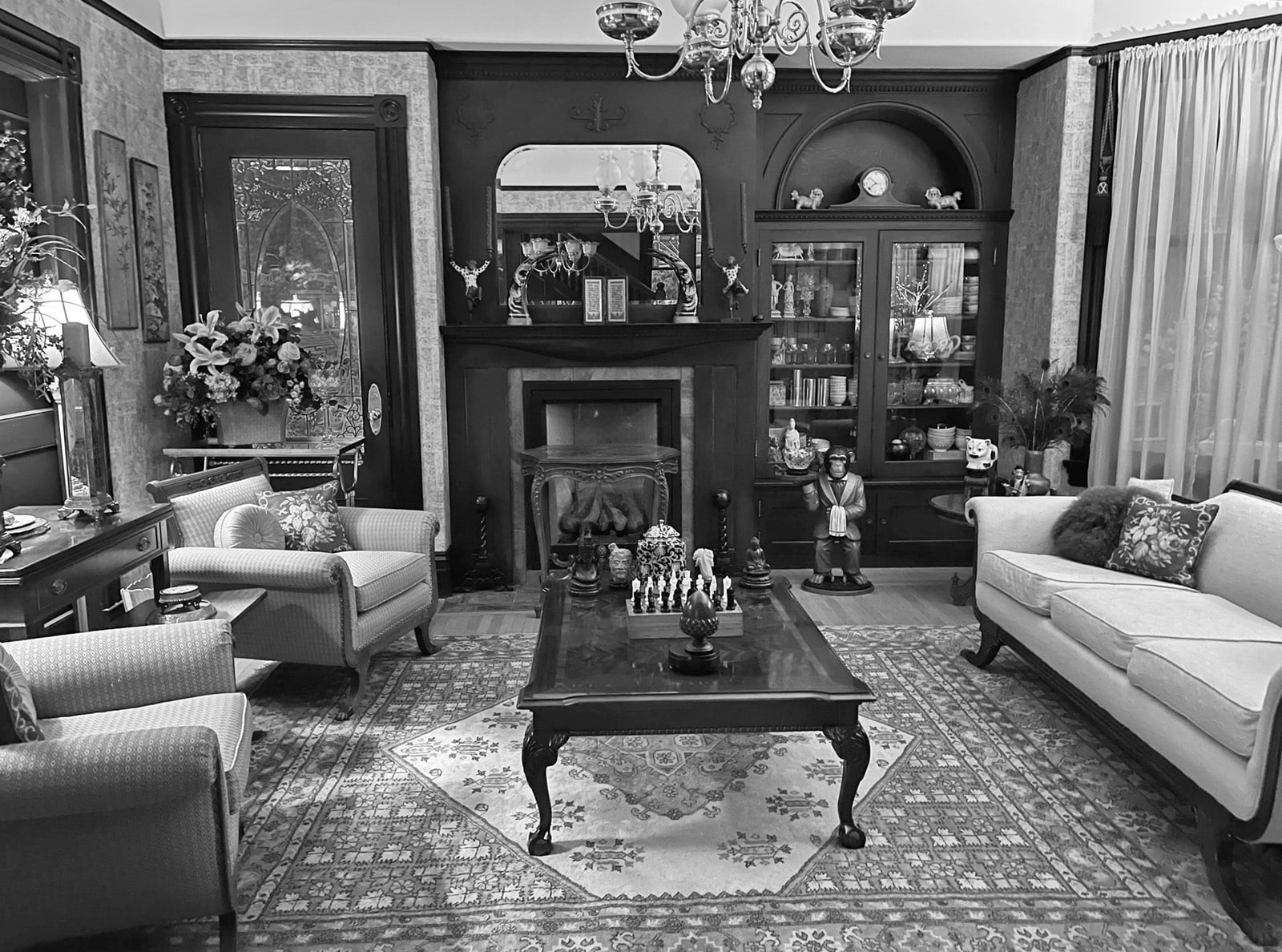 Professional engineer, amateur handyman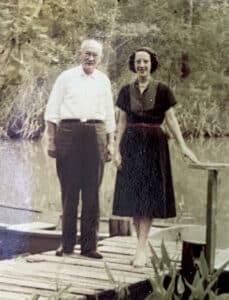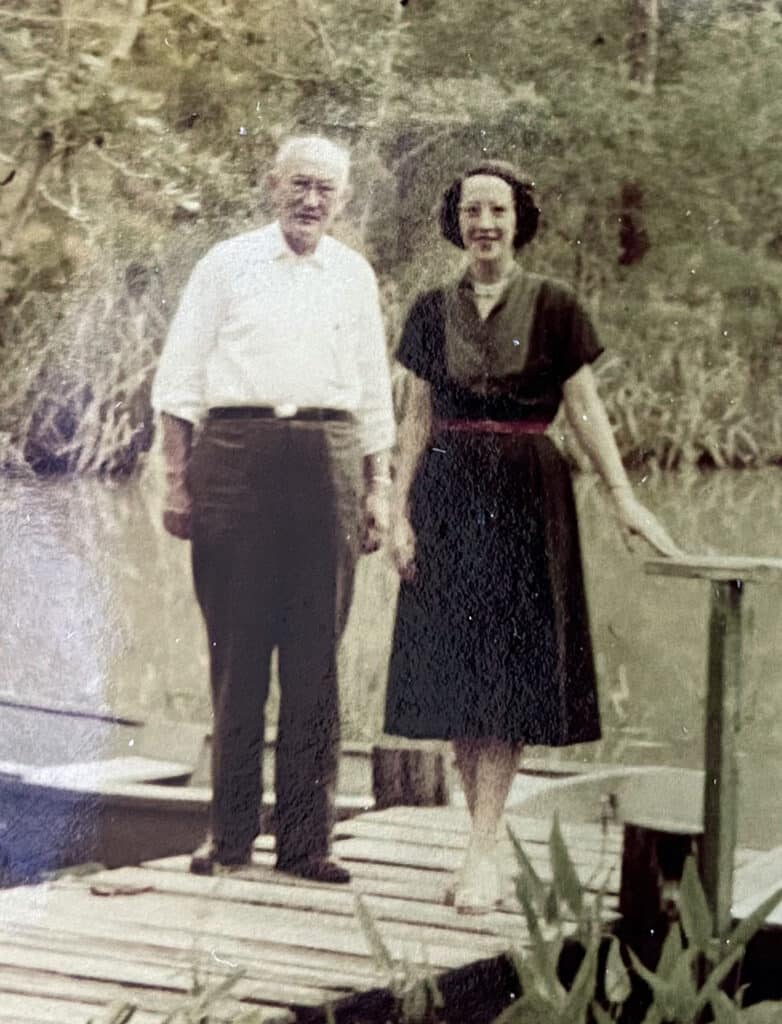 Bryant Wellington Fields (1878-1962) was a self-made engineering executive of a major communications company. According to his grandson Phil, "He had a stoic presence and an unflappability, or inner calmness about him." He had home-schooled himself in electrical engineering, and rose through the ranks of his industry, ascending to the position of chief engineer. After his retirement though, his penchant for keeping busy with home projects at 1240 St. Charles Street often drove his daughter Marjorie (Phil's mother) crazy.
Painting over history
As Phil describes in his book, Tales of 1240 – A Homecoming, "He (Grandfather) focused on home renovations he called 'household projects,' undertakings that invariably resulted in a corruption of the St. Charles Street house's historic attributes. For an electrical engineer, Grandfather's home repairs had all the finesse of a bull in a china shop. When it came to painting, grandfather was irresistibly tempted to apply a coat or two of opaque oil-based paint to any and all natural wood features that crossed his path. His home improvements always drove Mother, the only family member committed to the structure's historic preservation, completely crazy. Mother would come home from work only to discover that Grandfather had yet again defaced the natural splendor of the house. As she came through the front door, Grandfather would proudly announce the completion of his latest effort, and Mother's frenetic shout, "You did WHAT?!" would echo through the entry hall."
Grandfather continued his projects unabated, though, and these "improvements" were likely among the items Jeannie and Bruce had to restore decades later when they became the fifth owners of this historic property. Despite some ill-advised renovations along the way, each and every owner of 1240 St. Charles Street took care of it to the best of their ability, and its survival today after 126 years is a testament to their stewardship.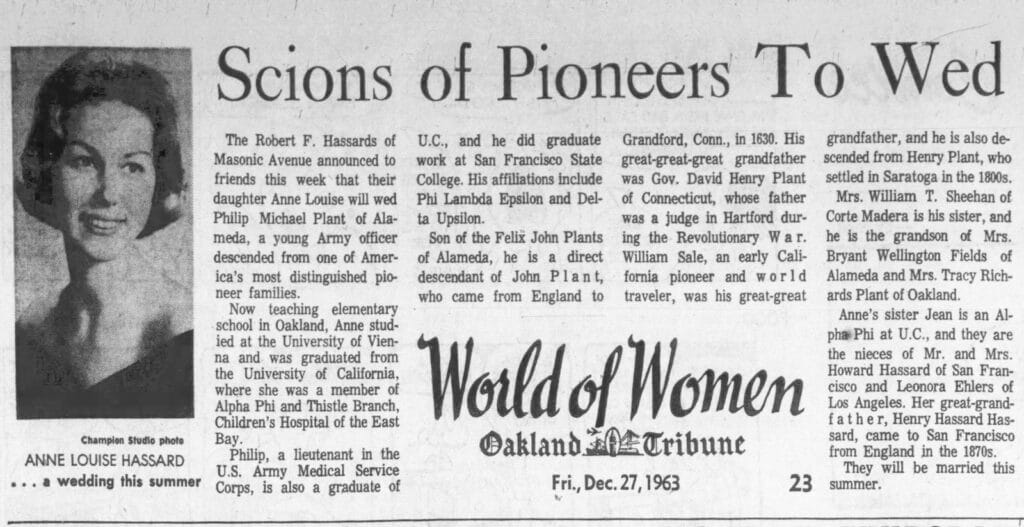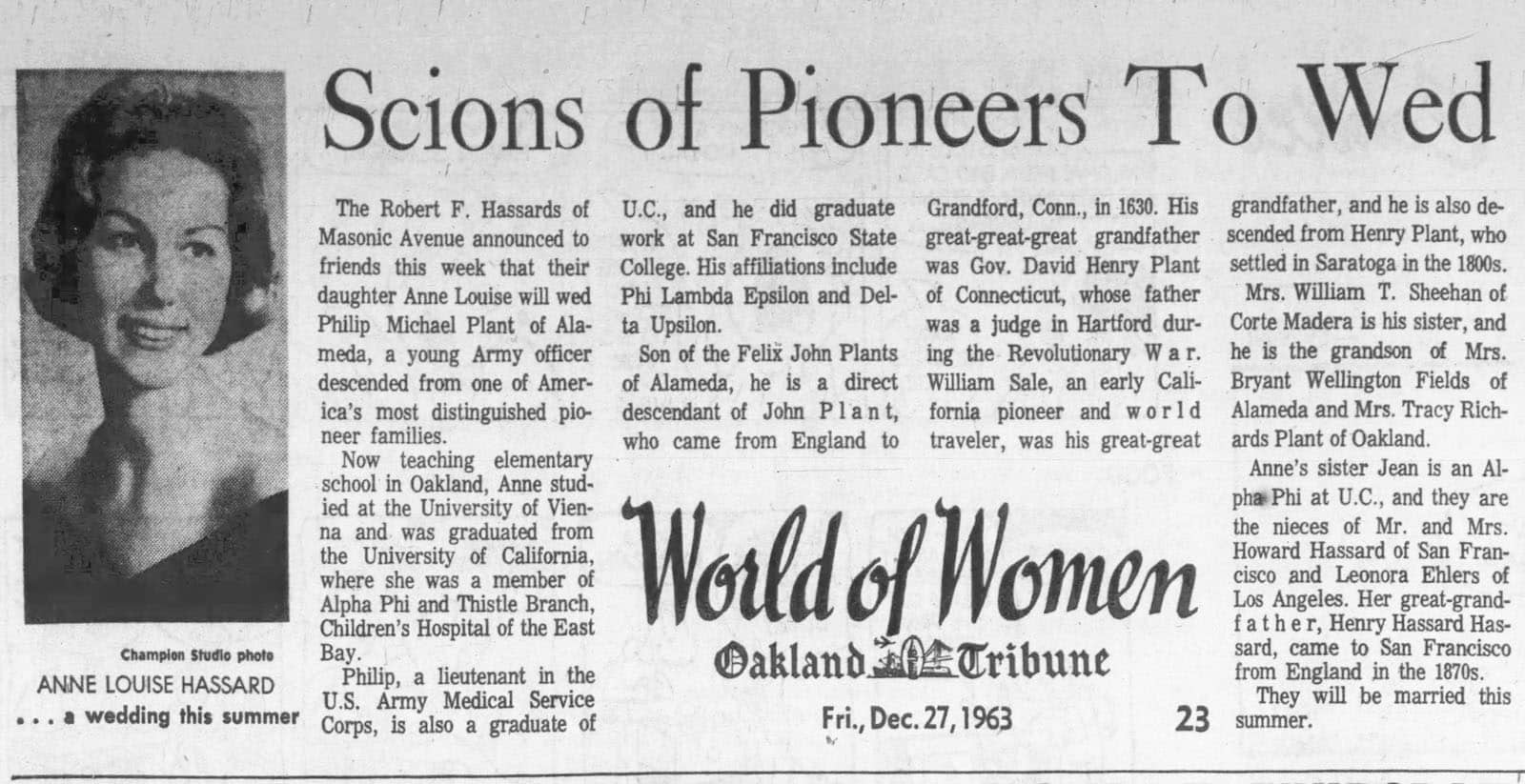 Patriotic puffery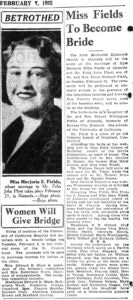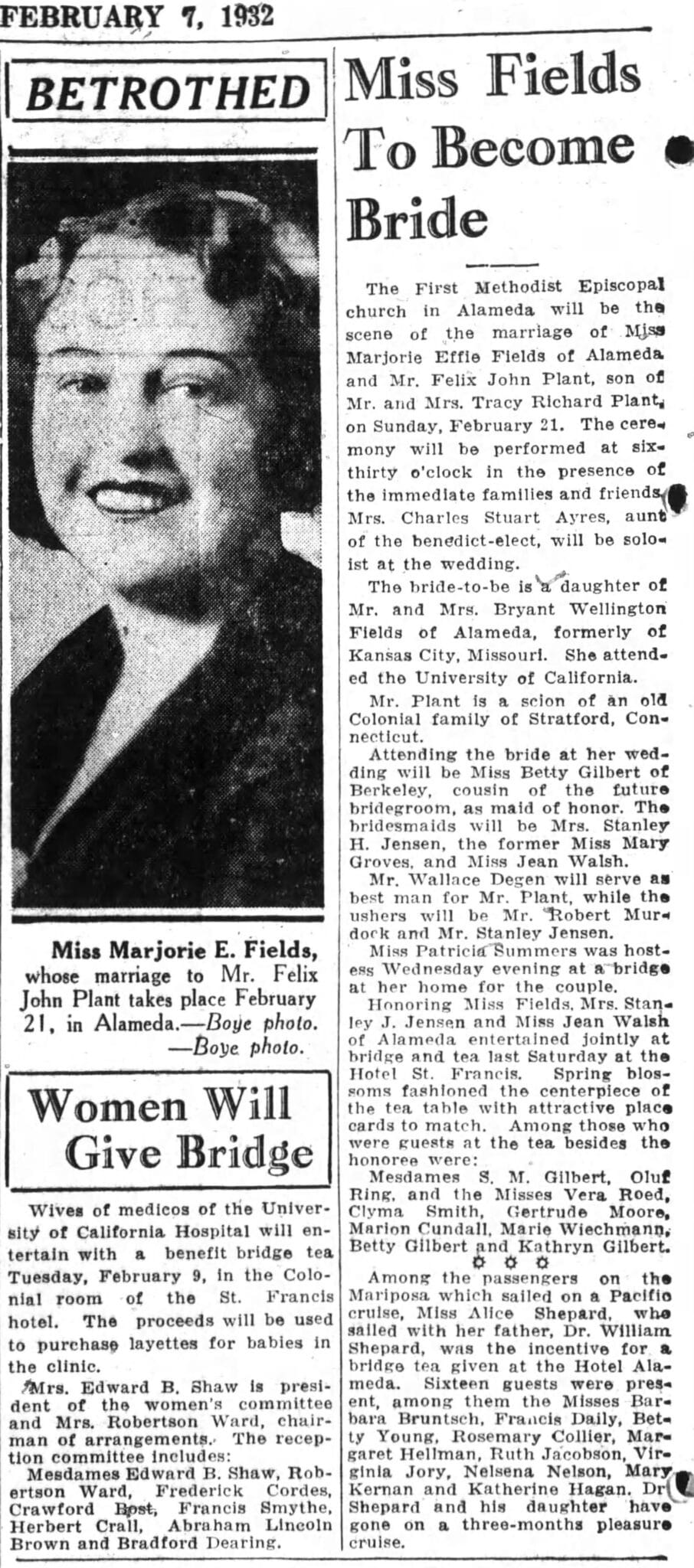 One of the aspects of his mother Marjorie's personality that Phil looks back on is her desire to raise the level of her family's social standing in the neighborhood. Among those efforts was a December 1963 newspaper announcement penned by her. As Phil describes in his book, "Mother was always looking for opportunities to advertise our pedigree, as if publicizing our patriotic ancestors would land us in the Social Register. The most extreme example of such self-promotion was her announcement in the Oakland Tribune in 1963 of my ill-fated engagement to a wonderful woman. I was in the Army, stationed in Fort Carson, Colorado, at the time, and did not review the text of the announcement in advance of its publication. It was captioned 'Scions of Pioneers to Wed' and described me as a 'young Army officer descended from one of America's most distinguished pioneer families,' and went on to note that I was a direct descendant of John Plant who came from England to Connecticut in 1640' and that my 'great-great-great grandfather was Gov. Henry Plant of Connecticut whose father was a judge in Hartford during the Revolutionary War.' While I don't disclaim my genealogy and its gratifying significance, I believe it was in poor taste to flaunt it needlessly. This tendency of Mother was symptomatic of a quiet desperation that drove her to seek recognition for us that she felt was denied to her. It made me feel embarrassed for her brazenness and, at the same time, grateful for her sincere efforts to improve our lot in life."
This story adds some depth to our understanding of how a family living in a nice house in a relatively upscale part of Alameda could still feel "lesser," and experience the need to tout their pedigree or status. It's a scenario that surely resonates in today's society as well.
KQED auction leads to wedding at 1240 St. Charles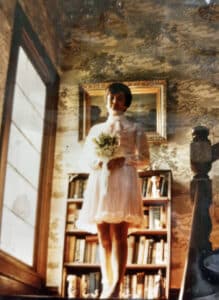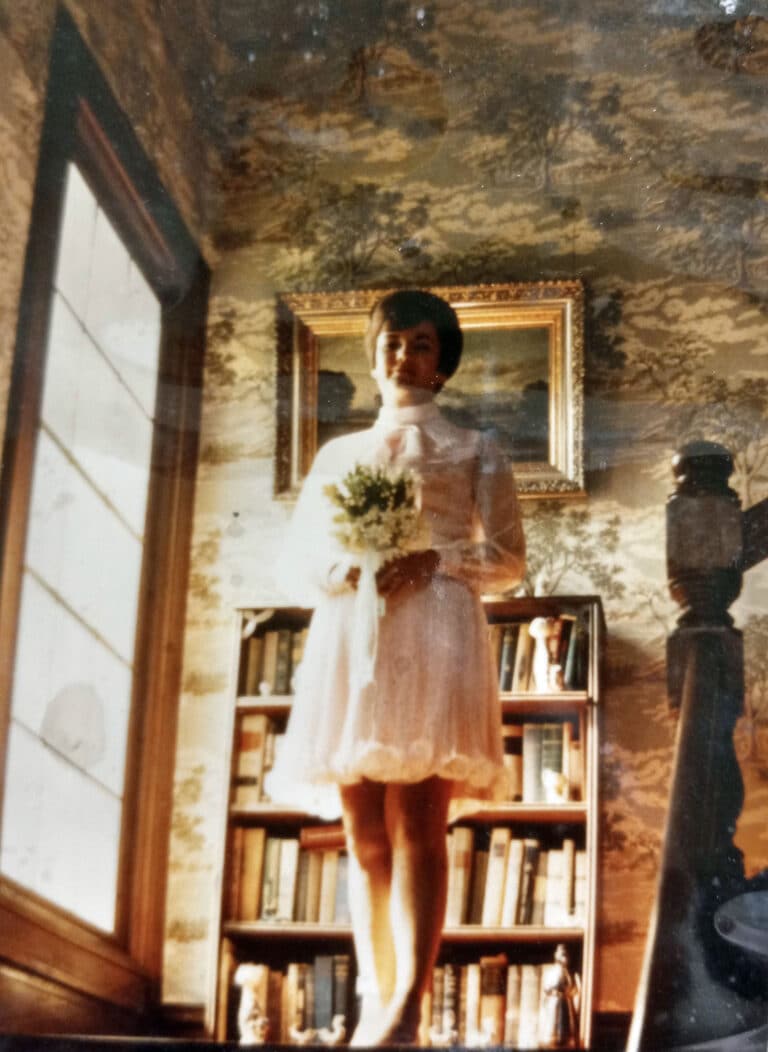 Although the 1963 wedding plans never came to fruition, Phil did eventually end up marrying. As he tells it, "I would stay over at the St. Charles Street house intermittently as a temporary accommodation between relocations, but never with the intent to settle there. One evening, in the spring of 1970, I was there watching the KQED public television auction with Mother, when the auctioneer announced that Liz Carlson of San Leandro was the high bidder on a string of pearls. 'What a coincidence,' I remarked, recalling that my college sweetheart of a decade ago had the same name and hailed from the same city. She had been my first true love, someone who had broken up with me, a loss I never quite got over. I knew, however, that she had married and moved to West Palm Beach a few years ago. On a lark, I called her parents' phone number in San Leandro, and found to my surprise that the winning bidder was, in fact, my old flame. She had divorced her husband and moved back to the West Coast. After a whirlwind romantic reunion, we were married four months later in the sitting room of the St. Charles Street house. Liz descended the staircase, which was festooned with floral delights, to join the wedding party in the front of the sitting room hearth. We were joined in wedlock by a local Episcopal minister."
Phil continues, "My marriage to Liz ended in divorce, but not before we had been blessed with two wonderful daughters who are the lights of my life. If I had to live my life over, I would not have had it otherwise. However, if someone were to ask me what was the lesson to be learned from this look back on my failed marriage, I would say: 'Don't idealize the memory of a lost love who has come back into your life years later. Remind yourself that you both have changed and need to become reacquainted with each other all over again.'"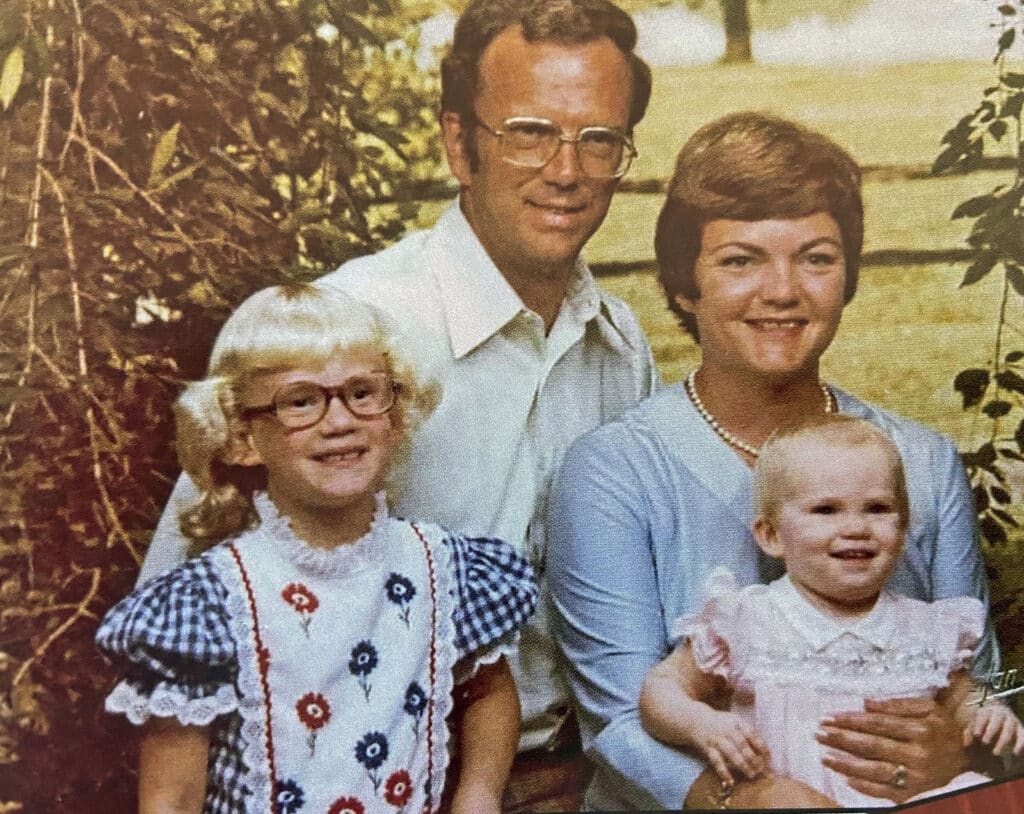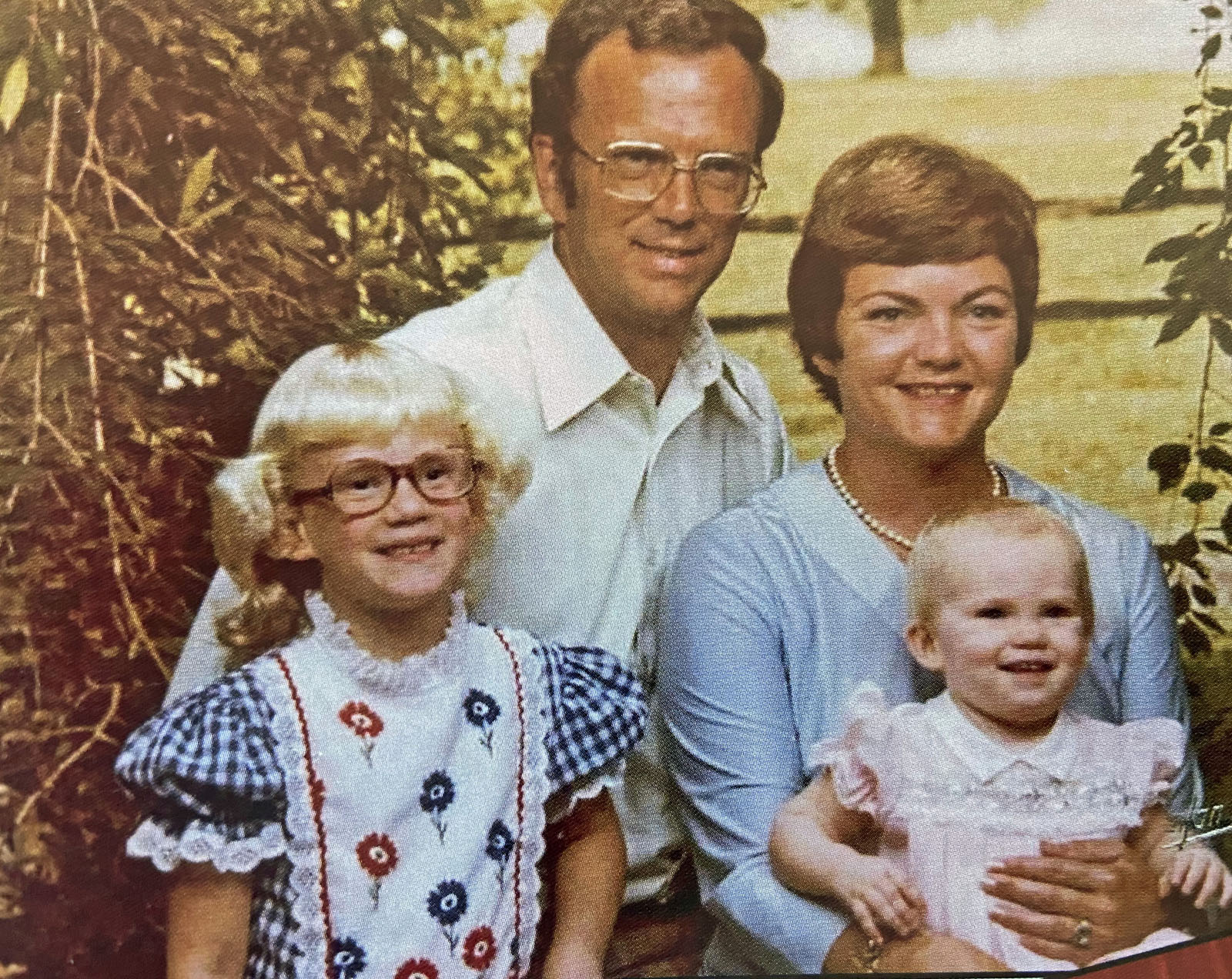 Houses—the stage sets of our lives
This personal and relatable story shared by Phil connects us to 1240 St. Charles Street in a very human way, for who among us has not experienced love, loss, and in many cases, divorce? His candid remembrances remind us that every old house has stories to tell, and as we hear these stories, we realize that houses are so much more than wood, nails, glass and paint; they are the containers, or the stage sets for our lives, witness to all of our joys and sorrows. For that reason, we will continue exploring the hidden histories of our Alameda Treasures, including 1240 St. Charles, the Bruton house.
Next up
Here we are at the end of another chapter and we still haven't gotten to the story of the hair caught in the Mixmaster blender, and how that led to a family rift. Or how Phil Plant finds himself in a room with his current wife, future second wife and future third wife, all together at the same time. Or, the family's personal connection to Senator Dianne Feinstein, a fixture in local, state and national politics for over 50 years. All of that, and more, as we continue to explore our Alameda Treasure, 1240 St. Charles Street, the Bruton house.
Contributing writer Steve Gorman has been a resident of Alameda since 2000, when he fell in love with the history and architecture of this unique town. Contact him via [email protected]. His writing is collected at AlamedaPost.com/Steve-Gorman.