There's a house in my neighborhood that I've passed many times and never realized the interesting history behind it. I guess you could say that about most old houses, though. You never appreciate their interesting stories—and the lives that have been lived inside of them—until you take the time to delve a little deeper.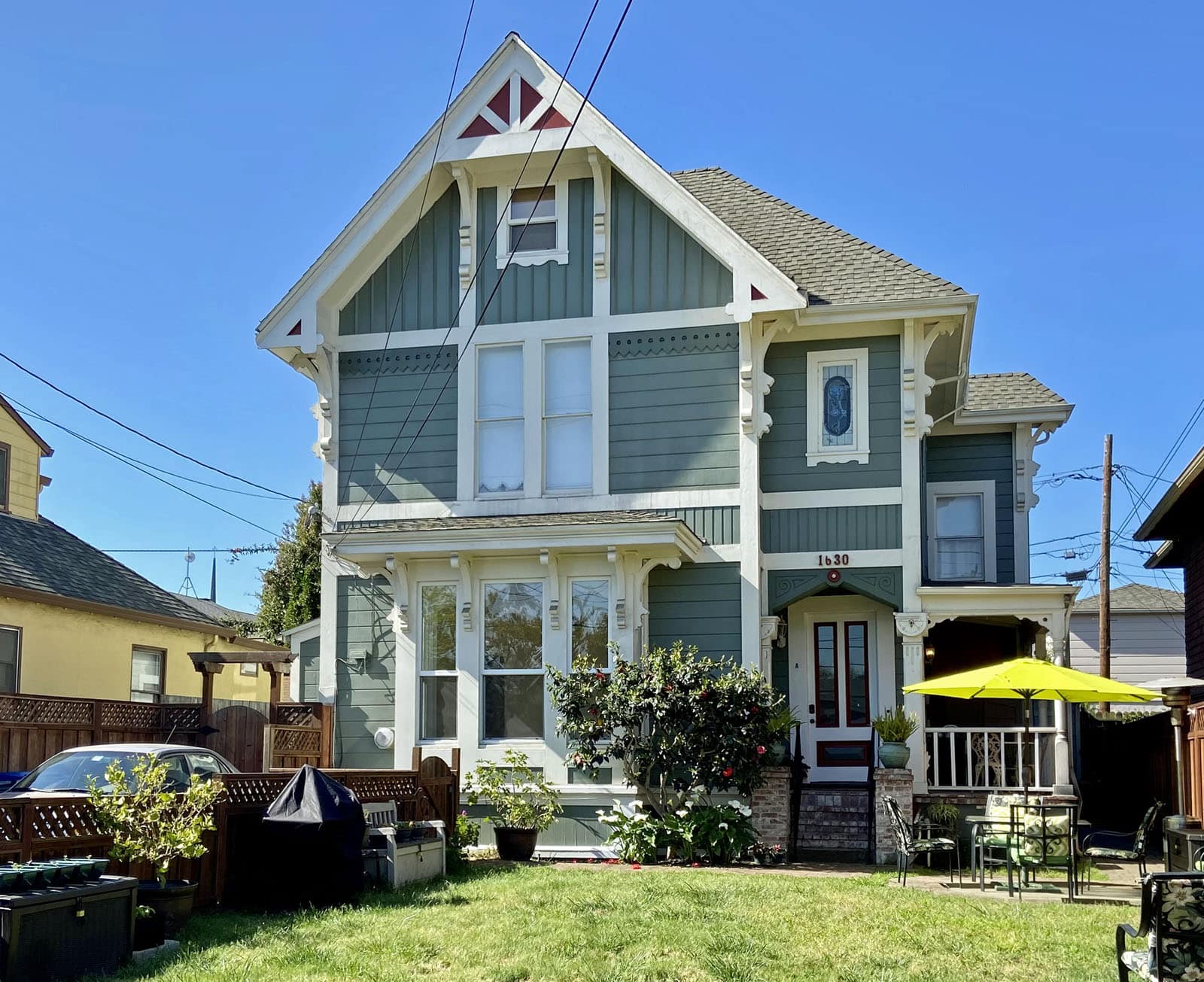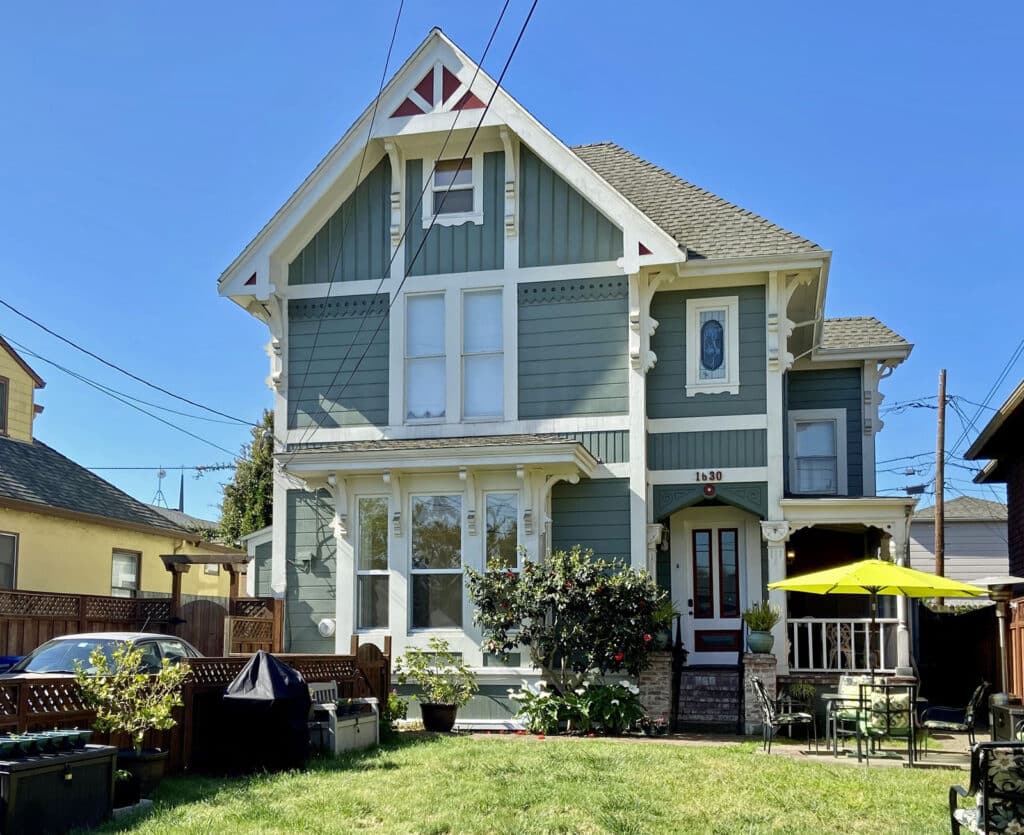 Clue leads to a discovery
Described in Alameda historian George Gunn's book on Victorian-era architecture as an Eastlake style residence, 1630 Lincoln Avenue was built in approximately 1886. This style is also commonly referred to as Stick or Modern, and came after the previous style known as Italianate, which had dominated the 1870s. Unlike the Italianate style homes, for which wood was often formed to look like stone, the design philosophy behind Stick style was to "let wood be wood." Gunn's book lists the builder and architect as unknown, but the original owner is listed as Daniel Bruton, tobacco agent. This small but significant clue connects us to another historic home in town, one that became Alameda Historical Monument #30 in the year 2011. That home is 1240 St. Charles Street, and we will explore it and its connection to 1630 Lincoln Avenue in an upcoming article. Additionally, the clue also connects us to three of Alameda's renowned artists of the 20th century, the Bruton sisters.
Irish roots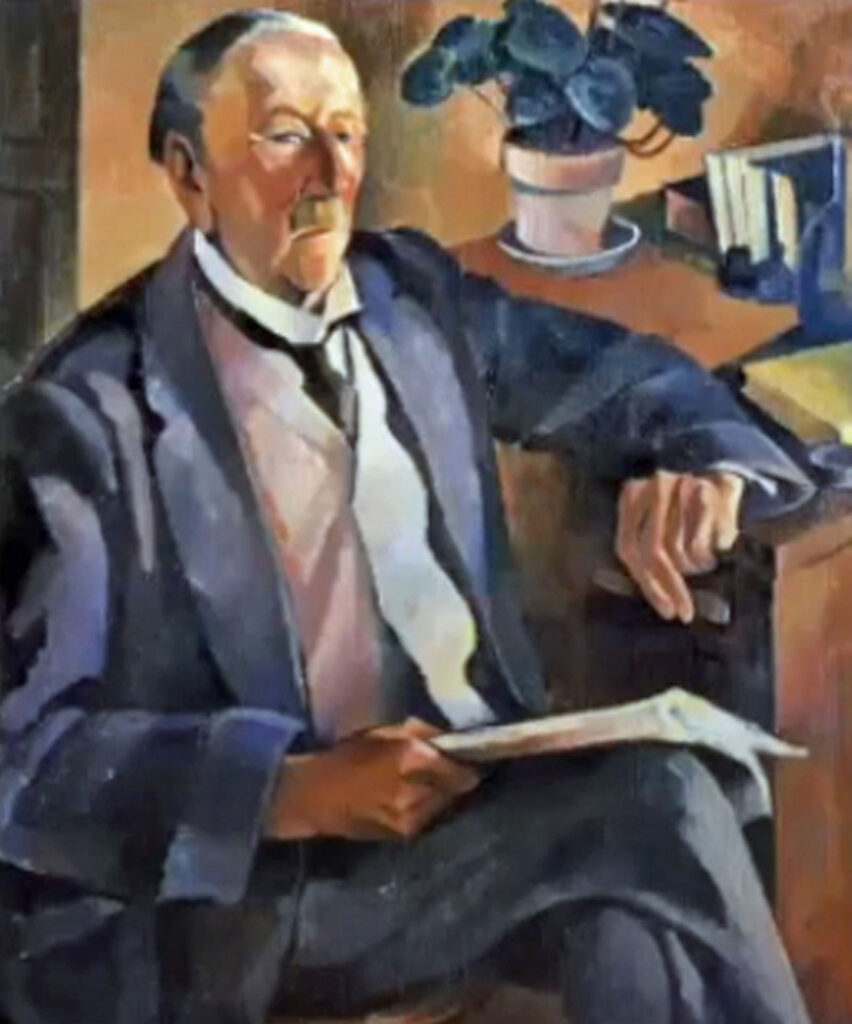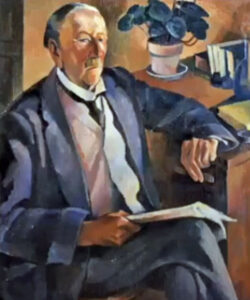 Daniel O'Connell Bruton (1839-1928) was born in Dublin, Ireland, where he came from a family of 13 children. In 1847, when he was 8 years old, he and his family immigrated to the United States—a part of the Irish exodus of the 19th century. His wife, Helen Bell (1866-1956), was born in Belfast, Ireland, and immigrated to the U. S. in 1872. Both families settled in Brooklyn, New York, where there was a large population of Irish immigrants. Daniel and his older brother Thomas worked as salesmen for a number of tobacco companies, a career Daniel would follow all the way to his retirement in 1903.
A move west
In 1879, the Bruton extended family moved to San Francisco, where Daniel and Thomas continued to represent the tobacco companies. This was long before the days of "no smoking" signs, and people smoked everywhere. In 1886, Daniel, along with his brother Thomas and other family members, moved into the house at 1630 Lincoln Avenue, conveniently located next to Grand Station on the Southern Pacific rail line. Daniel and Thomas would easily be able to commute to San Francisco as needed, while the rest of the family could enjoy everything Alameda had to offer at the time—stately homes, parks, beaches, good weather, and a quieter lifestyle than the bustling city across the bay. In 1893, Daniel finally married, choosing as his bride the young Miss Helen Bell, who had also moved from New York at some point. At the time of their marriage Daniel was 54 and Helen was 27.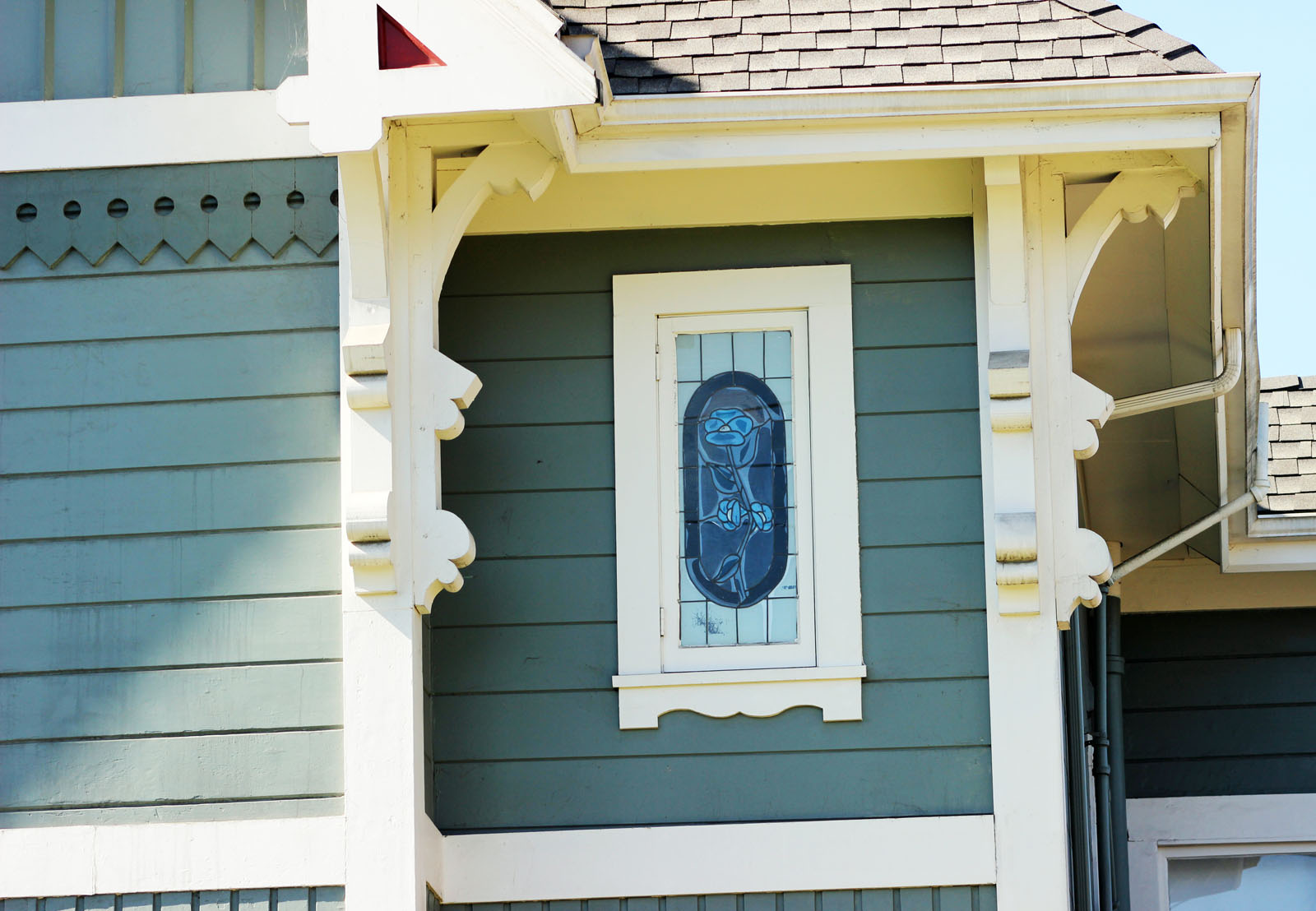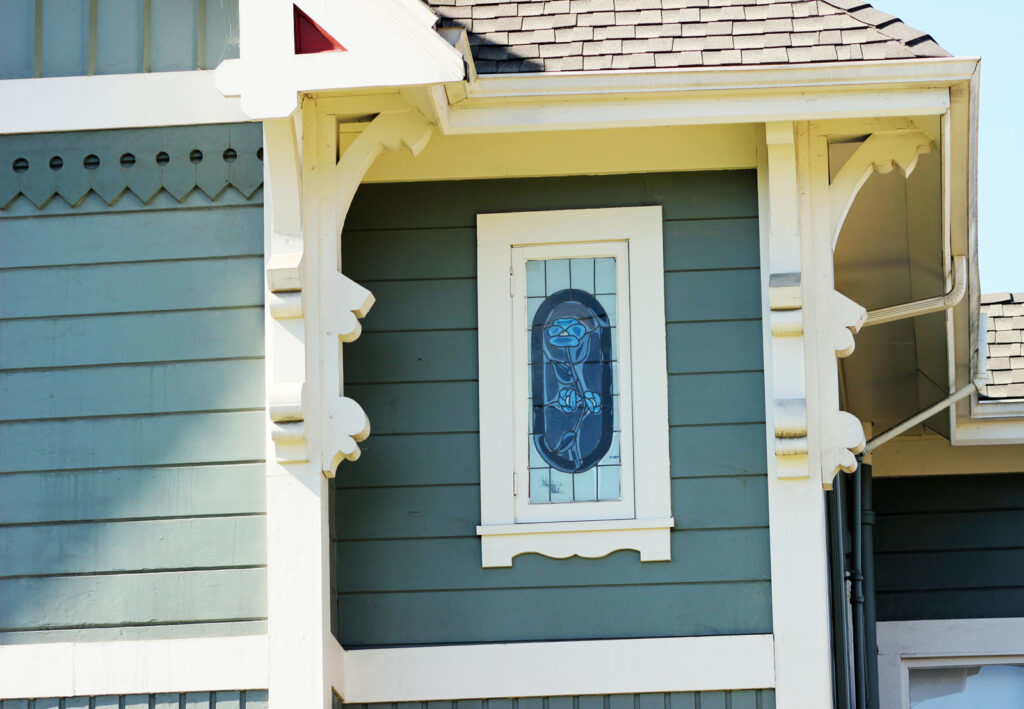 The Bruton sisters
Daniel and Helen had three children in the 1890s, all daughters—Margaret (1894-1983), Esther (1896-1992), and Helen (1898-1985). Margaret was actually born in New York, because her mother wanted to be with her family members who were still living back there when she delivered her first child. Esther and Helen were born in Alameda, and all three sisters were raised and educated here. As they grew up, the girls often painted and sketched together, dreaming of one day becoming artists. While they had the full support of their mother in these ambitions, their more pragmatic father was less enthusiastic. Nevertheless, the sisters continued to follow their passion for art. After graduating high school, the eldest sister, Margaret, enrolled in the Mark Hopkins Institute of Art in San Francisco, later known as the San Francisco Art Institute. She then won a scholarship to the Art Students' League in New York, where she was able to reside with family members while studying there for four years. Esther and Helen would follow in their older sister's footsteps, enrolling at the Art Students' League around 1917-1918.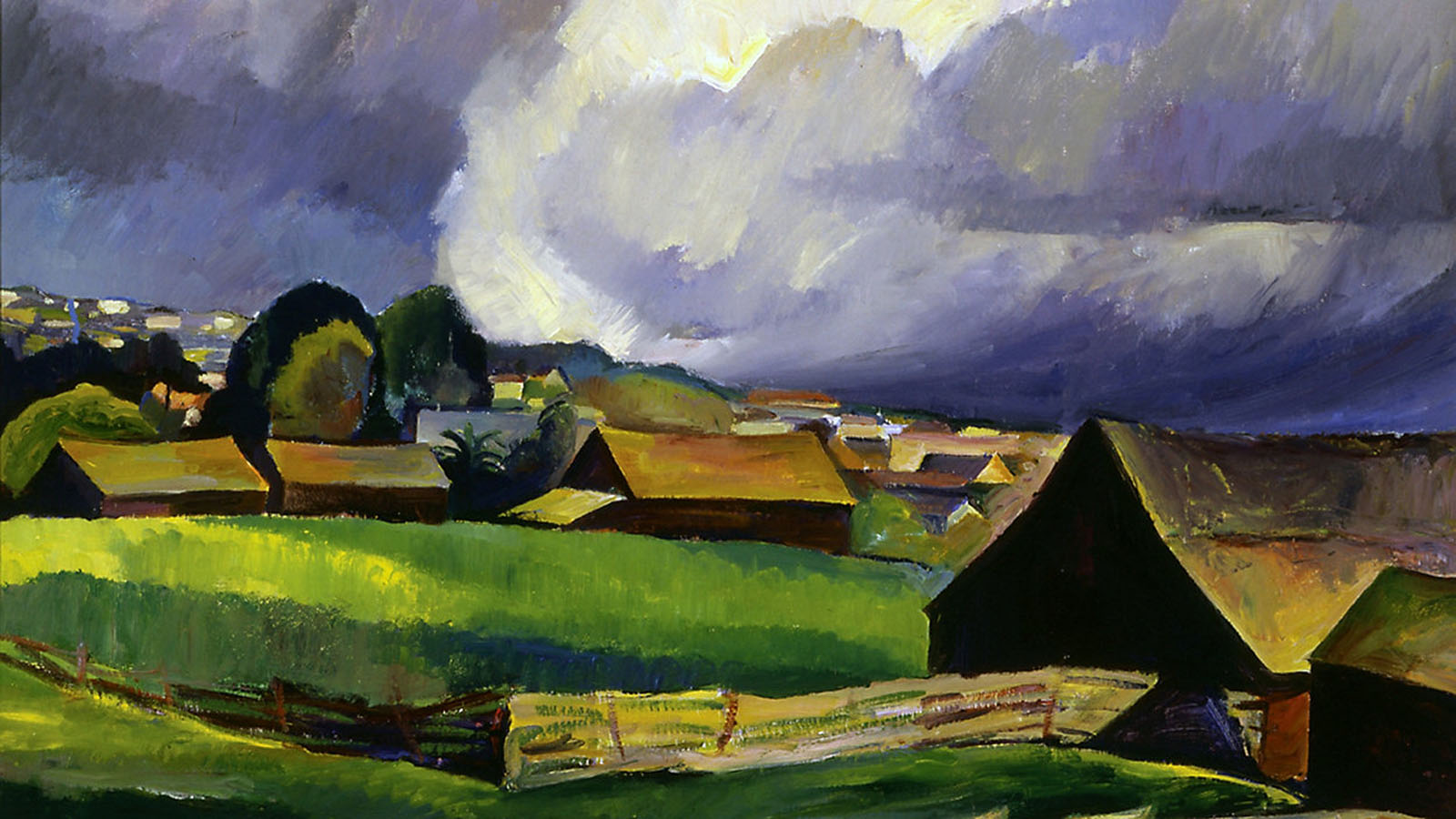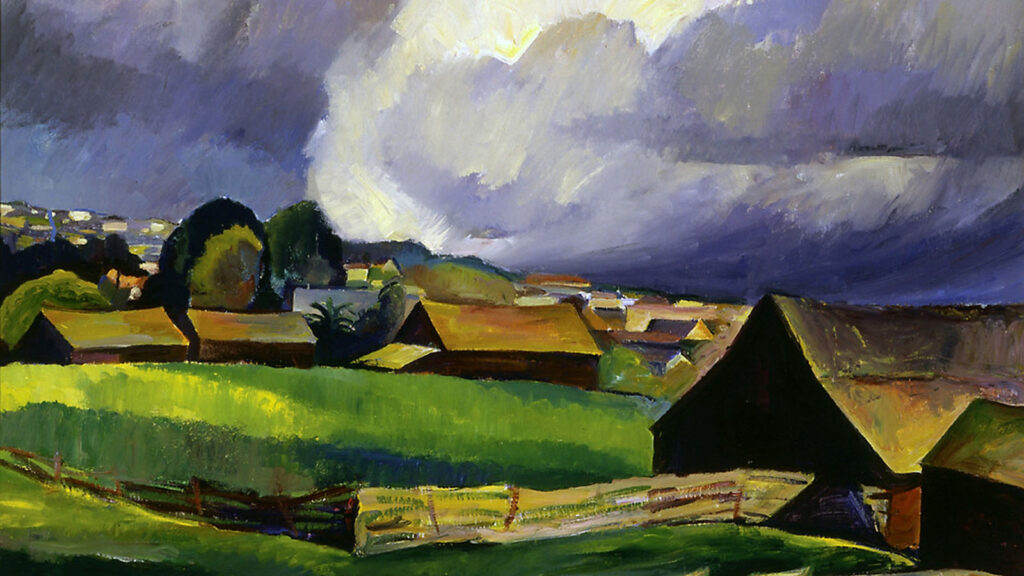 Alameda's mark on the art world
Alameda historian Woody Minor once observed that "few notable artists are associated with Alameda," making the Bruton sisters especially significant. As evidence of their importance in the art world, and of their relevance to this day, there is a new show coming up at the Monterey Museum of Art, entitled "The Bruton Sisters: Modernism in the Making." The show, which will run from May 25 through August 20, 2023, is described on the museum's website:
The Bruton Sisters: Modernism in the Making explores the artistic innovations of the Bruton sisters—Margaret, Esther, and Helen. The Brutons' innovative use of materials, creative approach to design, and collaborative process contributed to the advancement of modern art in California. Active from the 1920s through the 1960s, the Brutons embraced a modernist aesthetic, which was characterized by a movement toward abstraction, experimentation with new techniques and materials, and the desire to meld art and life. Each sister pushed boundaries in her chosen medium, yet the Brutons also worked together on large-scale public art commissions.
The selection of their rarely exhibited paintings, prints, mosaics, terrazzos, and archival materials—paired with art by their Californian contemporaries—demonstrates the Bruton sisters' impact. Featuring works from museums and private collections, this exhibition is the culmination of new research into the lives and careers of these previously overlooked women artists.
Women's history recognized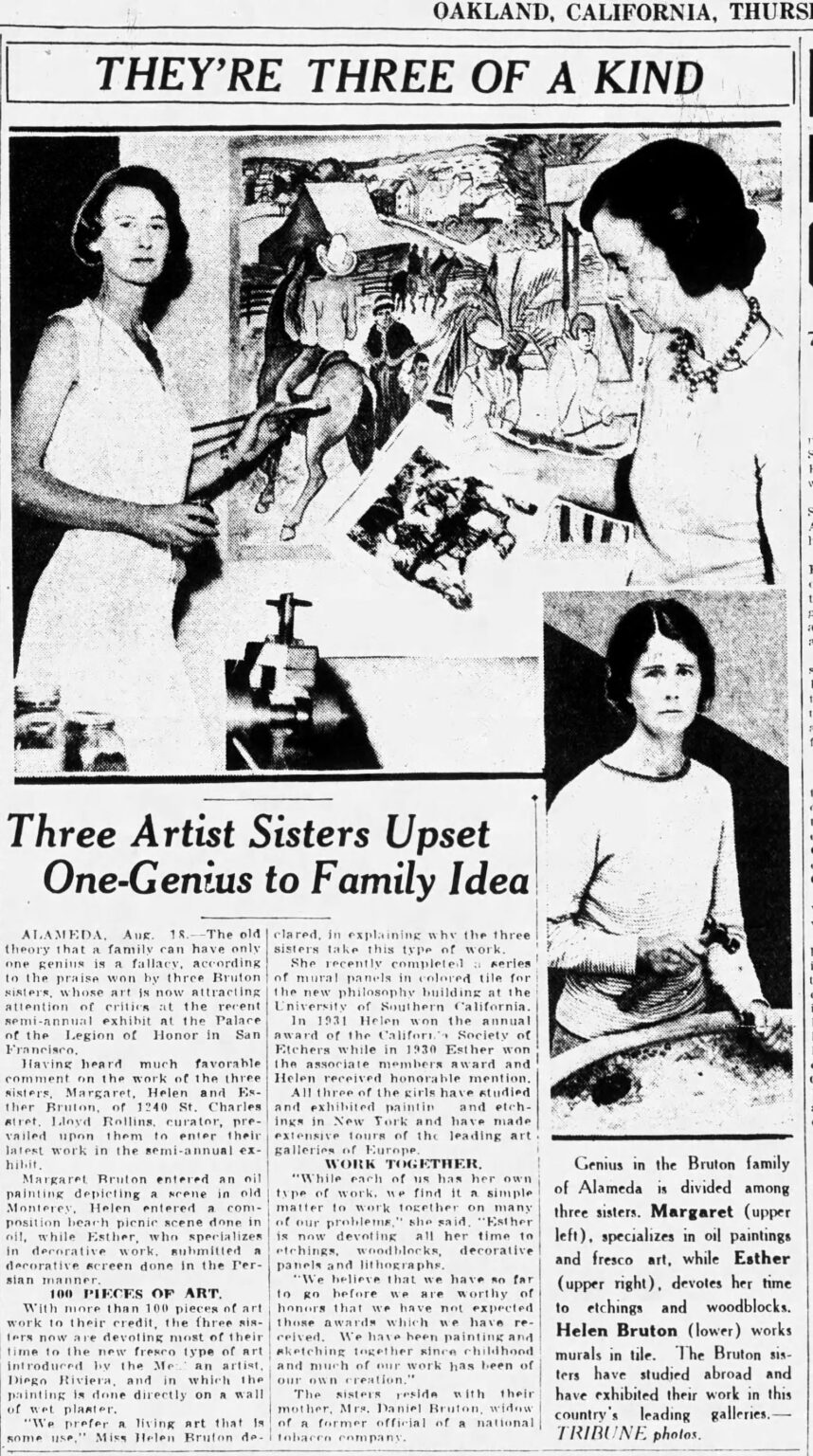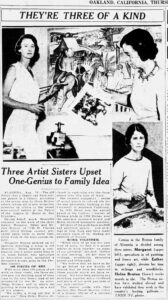 When searching through the historical archives and records about our Alameda Treasures, both animate and inanimate, one can't help but notice how much of history is written by and about men. White men in particular, but that's another story. In the case of 1630 Lincoln Avenue, though, we have discovered a story about three talented and accomplished Alameda women who achieved notoriety in their day, and whose work and influence live on. Though somewhat forgotten over the years, their talents are being rediscovered by a new generation.
Next up
Join me next time as we look deeper into the lives of the Bruton sisters, and see how their new home at 1240 Charles Street, with its large attic painting studio, became Alameda's most prolific art center at the time. Their art pieces can still be seen around the Bay Area to this day, although some were destroyed by a tragic 1991 wildfire that many will remember. All that, and more, as we explore our Alameda Treasures—1630 Lincoln Avenue, 1240 St. Charles Street, and the Bruton sisters.
Contributing writer Steve Gorman has been a resident of Alameda since 2000, when he fell in love with the history and architecture of this unique town. Contact him via [email protected]. His writing is collected at AlamedaPost.com/Steve-Gorman.