Jim Smallman moves in with dreams of renovation, and the Strubes find new horizons.
In 1969, Beatrice and Elbert Ash had both passed, and ownership of 2242 San Antonio Ave. was about to change, after almost 60 years of McCord-Ash family residency. Two of the heirs to the property, Fred and Evelyn Strube (daughter of the Ashes), wanted to purchase the property and keep it in the family, but other heirs wanted it sold, so that is what happened. At that time, Jim Smallman was looking for a home to buy.

Jim Smallman gets to work
Jim is now known as a restorer extraordinaire of Victorian-era homes in Alameda, but back then, in 1971, he was just getting started on his love affair with historic homes. In a recent interview, he recalled first looking at another home on San Antonio Avenue, near Franklin Park. Its asking price was $50,000, and Jim was not willing to pay that much for a house. So when he found 2242 San Antonio Ave. and was able to buy it for $32,000, Jim Smallman was a happy man. He and his wife Marilyn would raise their family in this home, while Jim worked to restore it to its original grandeur, doing much of the work himself.
Although Elbert Ash had taken good care of the house, even painting it himself while balanced on rickety scaffolding, the 79-year-old house had been sitting vacant for two years when Jim bought it, and it was in need of some major work. The upstairs had been converted to a kind of rooming house during World War II, to help house Alameda's growing population and bring in some income for the Ashes. Much of the work had been done without permits, and according to Carol Strube Gustaveson, granddaughter of the Ashes, the upstairs rooms were completely covered in a minty green paint that Elbert Ash had purchased at a discount.
A home of history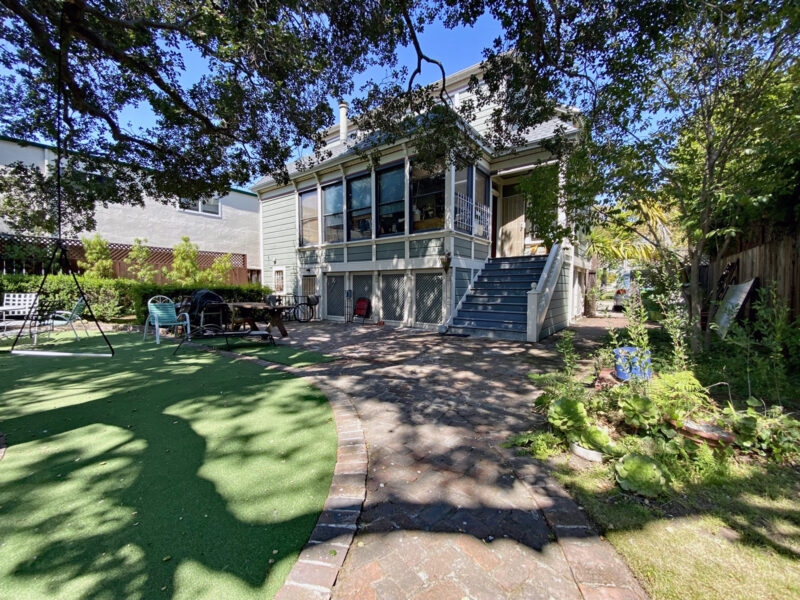 The foundation of the home was made of brick, a common practice in 19th century homes. This type of foundation is not considered earthquake-safe, and replacing it with a reinforced concrete foundation was one of the first investments Jim made in the home. Many of the bricks from the original foundation were used to pave the back patio, while excess bricks were given away. A side stairway and landing also had been added at some point after the house was built, which created another entry to the kitchen. This landing was later enclosed to create Beatrice Ash's aviary, where she kept her pet birds. Jim removed that addition as part of his restoration—the before-and-after picture shows the former location of this side stairway.
An unusual story about the aviary is that it once housed a pet raven named Jimmie. In July 1961, Grandma Beatrice and Grandpa Elbert were camping at Big Basin Redwoods State Park, where a friendly raven kept coming around the family's picnic table and into their tent. They fed it, and eventually were able to take it home with them. Family members recall Jimmie flying all around the living room and landing on their shoulders. Some months later they let Jimmy fly free in Oakland's Mountain View Cemetery, but he soon disrupted a wedding ceremony in Piedmont. A police sergeant captured him and took him home, and Elbert went up and retrieved him. A month later, Jimmy escaped his aviary in Alameda and was never seen again. After 61 years, Jimmie is still fondly remembered by the family.
The Strubes find new horizons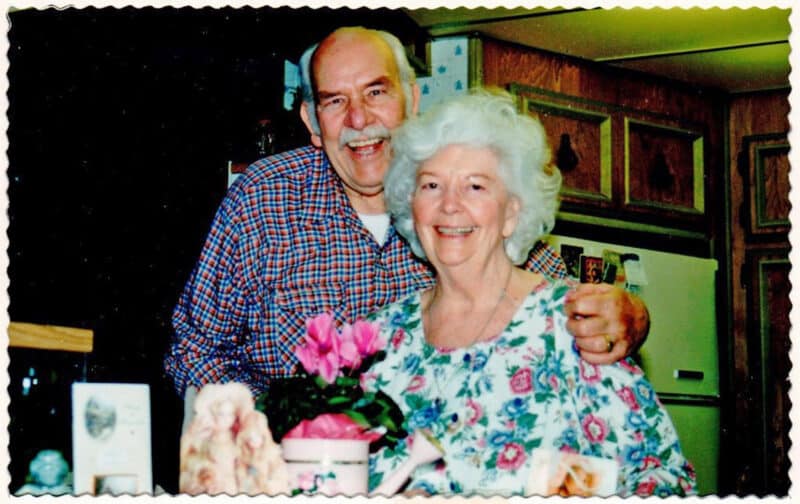 With their dreams of owning the ancestral family home dashed, Fred and Evelyn Strube moved to Volcano, California, in 1971 with their three younger children. In this small, Amador County town they were able to buy a home on 10 acres of land. Fred continued working for Owens-Illinois Glass Company in Oakland, living in his camper shell during the week in the Bay Area, then driving 130 miles home to Volcano on weekends. This somewhat grueling schedule continued for about eight months until he was able to get a job with the same company at their quarry near Volcano, working as a heavy equipment operator. Fred retired from Owens in 1984, then drove a bus for Amador Rapid Transit in Jackson, California, for three years before retiring for the last time in 1993.
With Fred and his wife Evelyn getting older, and their 10 acres getting harder to manage, the Strubes moved up to White Salmon, Washington, in 1994 to be closer to their children and grandchildren up there. So the ancestors of the McCords, who had migrated to Alameda from Hanford, California, in 1914—when William Peoples McCord purchased 2242 San Antonio Ave.—were now moving north again, this time to Washington state. The ancestors on the Strube side had roots in Salt Lake City, Utah, and Baltimore, Maryland.
A history goldmine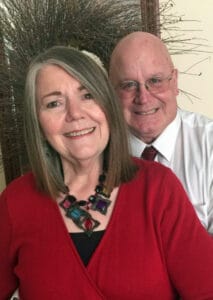 My main sources for this story are Fred Strube and Carol Strube Gustaveson, son and daughter of Fred and Evelyn Strube, and grandchildren of Beatrice and Elbert Ash. Fred lives in White Salmon, Washington, and Carol in Redmond, Oregon. They have been invaluable in sharing their family history and historic photographs that have added so much to this house's storied history. Carol in particular, as the designated family historian, has shared an incredible wealth of materials, dating all the way back to the original E. A. Fargo ownership in 1892.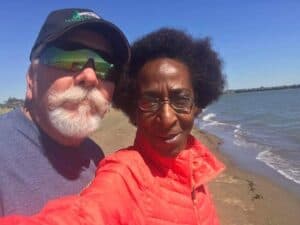 For a history buff, finding a source like this is like striking gold, and much appreciation goes to Carol for sharing her interesting family history with me and the readers of the Alameda Post. And of course none of this would have happened if Fred Strube had not noticed my short post on The Little City of Alameda Facebook page, and contacted me. That got the ball rolling on this whole, in-depth series.
Carol has raised six children with her husband Jim, and in the past worked at Providence Veterinary Hospital in Alameda with Dr. Kent Rosenblum. Carol and Jim have 22 grandchildren and two great-grandchildren. Fred served in the U.S. Navy for four years, and was assigned to the Submarine Force. He also drove logging trucks in the Pacific Northwest, mostly on Mt. Adams, the second highest mountain in Washington state. Fred lives with his wife Dollie, and his daughter, Wendy, is the supervising nurse at the Veterans Administration clinic in Mexico, Missouri. Fred also has a son, and 20 grandchildren.
Jim Smallman opens this treasure's next chapter
And so this series of house histories that started with mostly pictures of houses, has evolved into featuring more pictures of the people associated with those houses. When you look at a house, it can only tell you so much. There are historical records that can be found, but there is nothing like finding human sources, actual residents or former residents of a house, to tell you the stories that bring the past to life.
I often look at an old house and think, "if only these walls could talk." Well, walls can't talk, but fortunately, people can. And do they ever. In the next chapter, we'll see a picture of our master house restorer Jim Smallman, find out how long he lived in the house and to whom he eventually sold it. We'll  introduce the current owner of this fabled home, an illustrious woman with a fascinating history of her own, dating back to the Free Speech Movement in Berkeley in the 1960s. There's even a direct connection to famed Mexican artists Diego Rivera and Frida Kahlo, but that will have to wait until next time, when our story continues.
Contributing writer Steve Gorman has been a resident of Alameda since 2000, when he fell in love with the history and architecture of this unique town. Contact him via [email protected]. His writing is collected at AlamedaPost.com/Steve-Gorman.