To paraphrase Yogi Berra, "you can see a lot just by looking." That's true everywhere, but perhaps especially in Alameda, where there are so many interesting sights for those who take the time to look. For example, on a history walk recently, local historian, writer and Alameda Post Editor Dennis Evanosky pointed out a detail of this home at 1601 Lincoln Ave, known as the Fred P. Fischer house. Looking above the trim in the gable windows, you can see the letters f, p, and f carved into the wood. The average passerby probably wouldn't notice those letters at all, much less know what they meant. But those three carved letters open a door to the past.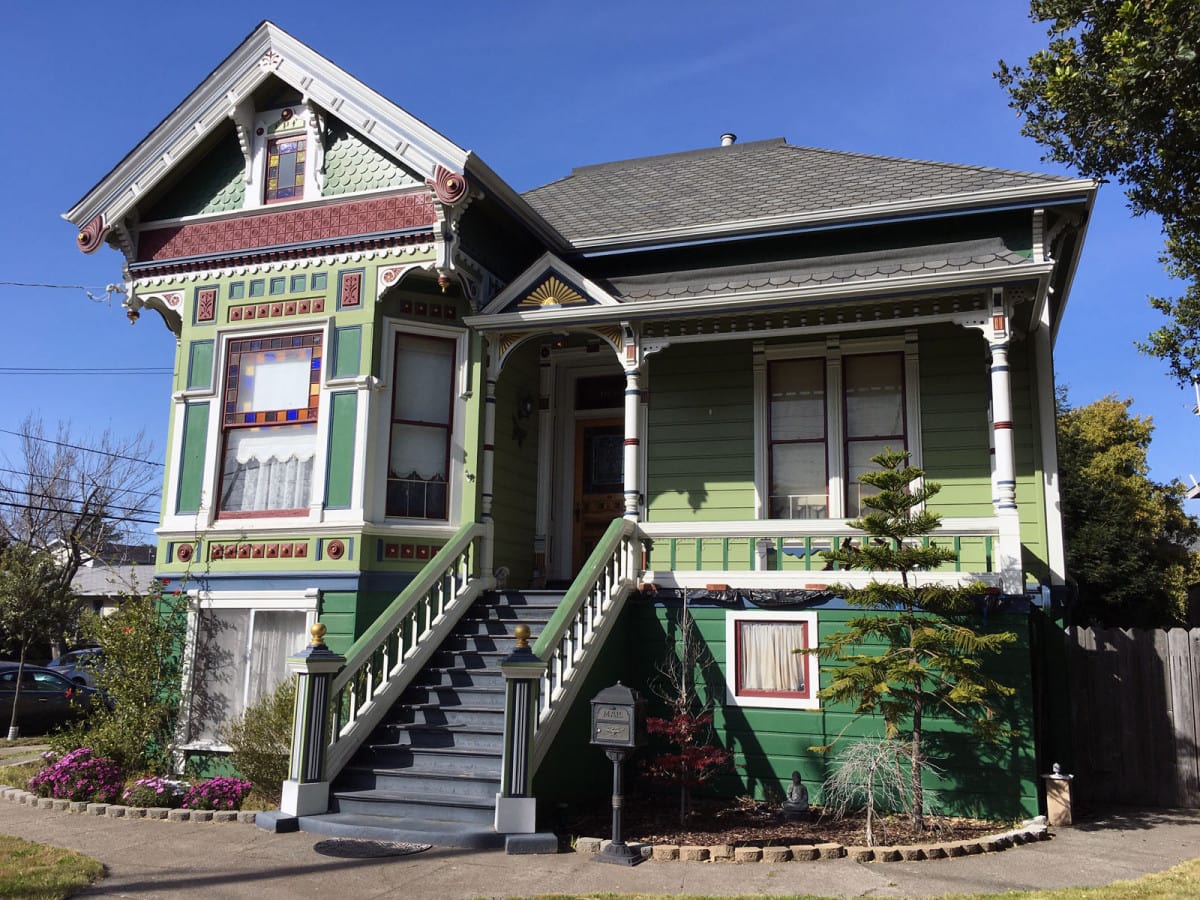 One of the pioneer home builders in Alameda was Denis Straub (1822-1899), a German immigrant who had settled in Alameda by 1866. He later took on his stepson Fred P. Fischer (1862-1951), who started out as an apprentice and worked his way up to partner, supervising construction and overseeing design. Fred built this house in 1888, a Queen Anne high basement cottage sitting at the corner of Railroad Avenue (now Lincoln Avenue) and Paru Street. There is no original cost information available, but homes of this size typically would have cost between $2,500 and $3,000 at the time. As partner in the firm Denis Straub and Son, Fred Fischer would be involved — including as architect — in the building of many fine homes in Alameda, including the grand Bruton House at 1240 St. Charles St.
Since Mr. Fischer was to be owner of this home at 1601 Lincoln Ave., he not only lavished rich Queen Anne decorative elements on it, he also personalized it with his initials FPF. In this way, his home is unique. I have observed no other home in Alameda that has the builder's initials featured on it like this.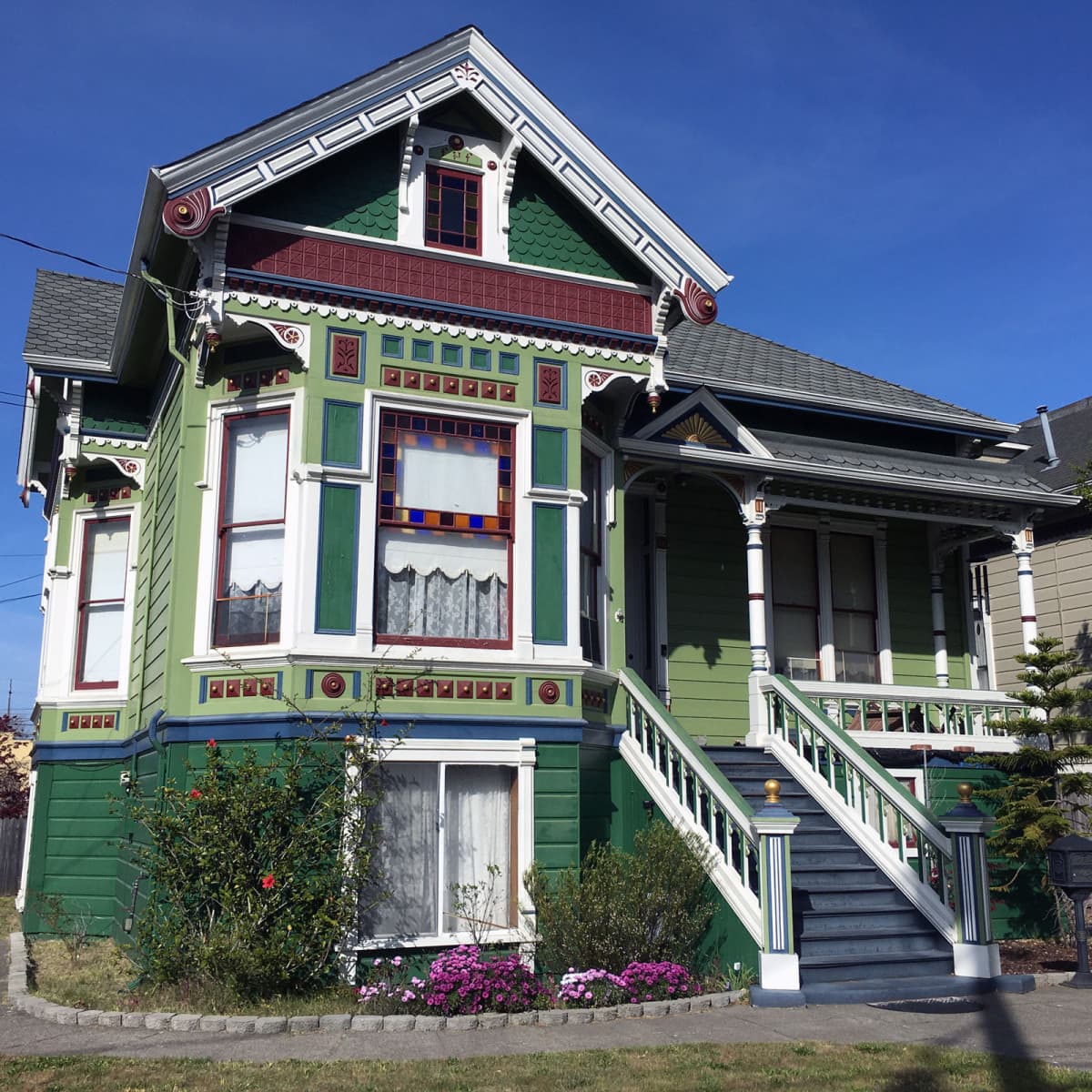 Feast your eyes on the Queen Anne details of this home: the half sunbursts, the fishscale shingles, asymmetrical façade, colored glass, heavy bargeboards at the gables, pendants hanging above the windows, decorative brackets, spindles above the porch, and even some gingerbread trim. Fred Fischer may be long gone, but his initials on his former home are a reminder of his presence here, and helps keep its history alive. Alameda is a treasure trove of 19th century architecture, much of it well preserved. So the next time you take a walk, take the time to look for the little details. You'll find it's amazing how much you can see just by looking.
More information about this and other local homes available from the Alameda Museum website and their publication archive: Publication Archive — Alameda Museum, Alameda Architectural Preservation Society and their newsletters Newsletters & publications — Alameda Architectural Preservation Society.
Contributing writer Steve Gorman has been a resident of Alameda since 2000, when he fell in love with the history and architecture of this unique town. Contact him via [email protected]. His writing is collected at AlamedaPost.com/Steve-Gorman/.