The connection to Arth and Sons body shop in Oakland.
In part 1 of the story of the Nylander house (built in 1878), we learned about its first owner William Whidden, and then how Swedish immigrants Gustave and Wilhelmina Nylander raised their four children here, along with six grandchildren who lived on the property at one point or another. All while raising cows and chickens on what was then a rural property.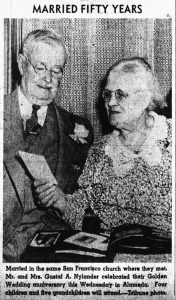 After Wilhelmina passed in 1953, the house was deeded to her children Adolph, Ellen, Ruth and George, and as time went on and they all passed away, it was inherited by the grandchildren Robert Nylander, David Obera, Patricia Stephens, Betty Arth and Andrew Munson. Only two of these grandchildren are living today; Robert (Bob) Nylander of Twain Harte, CA, and Andrew Munson of Kent, WA. Both are in their 90s.
An interesting sidebar about Andrew Munson (formerly Andrew Ommundson) is that when he married Ruth, he now had a wife who had the same name as his mother; Ruth Ommundson (formerly Ruth Nylander). So, Andrew and his wife Ruth agreed to change their family name to Munson, something his Ruth found not as long and cumbersome. This name change occurred in 1956, six years after they were married in 1950. Decades later, due to the passing of some of the other grandchildren, and an inheritance issue with a great grandchild who wanted to cash out his share of the property, 1630 Ninth St. ended up being sold in 2015, ending over 105 years of Nylander ownership. The remaining family members were sad to see this long chapter of their family history come to a close, but are grateful for all the memories created there.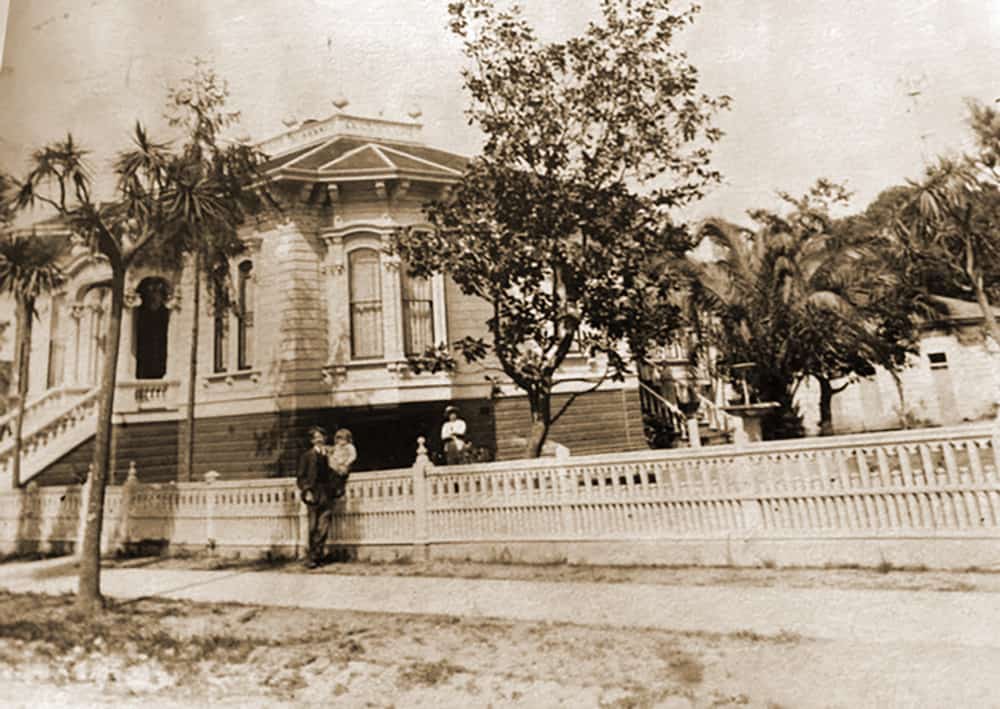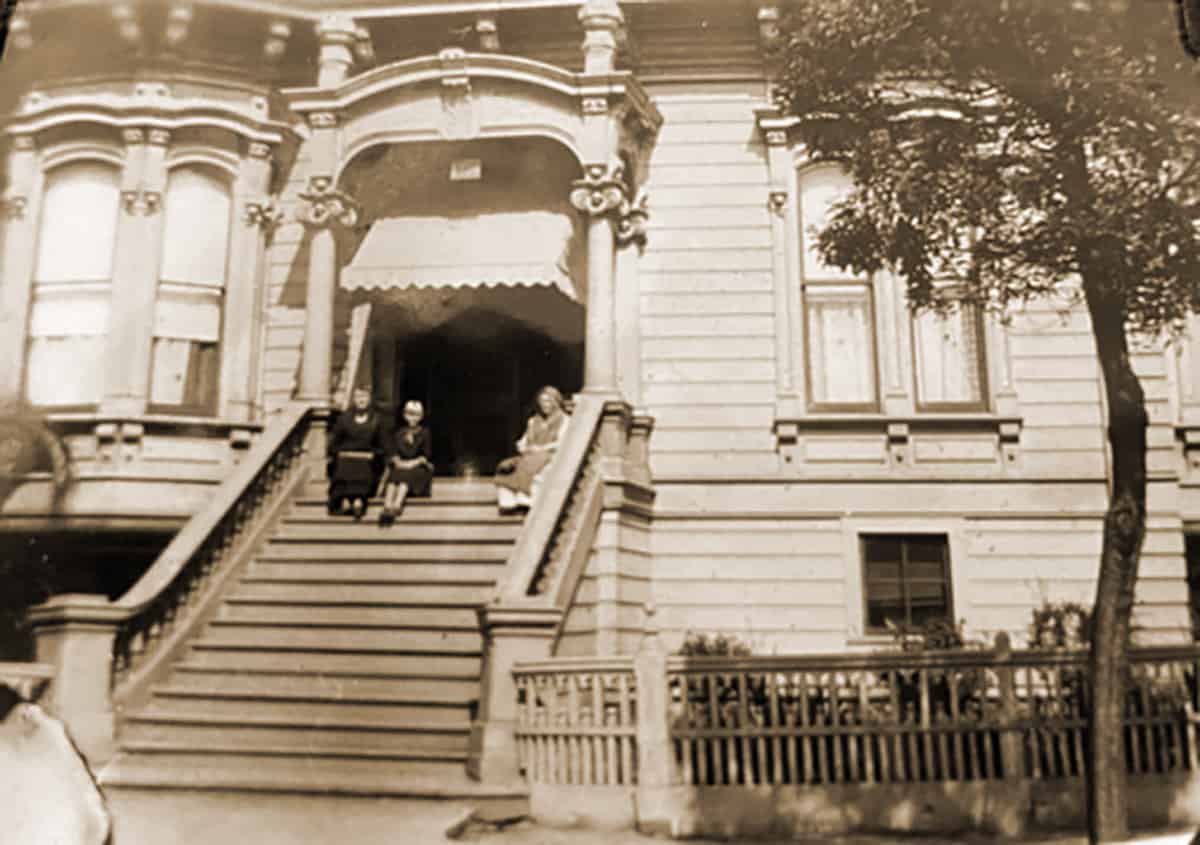 There is another historical angle to the story of 1630 Ninth St., one that involves a connection to the oldest continuously operating family auto body shop in the United States. When Gustave Nylander's granddaughter Betty Ommundson married George Arth Jr., a connection was made with the Arth family, whose patriarch George Victor Arth had emigrated to the U.S. from the Alsace-Lorraine region of France in 1877. Bordering Germany, this French region was a disputed territory at the time, with part of it having been annexed by Germany in 1871 after the Franco-Prussian war.
When you pass an old home, just stop for a moment and imagine the story behind it.
The Treaty of Frankfurt gave residents of the region a choice between emigrating to France or remaining in the region and having their nationality legally changed to German. Perhaps George V. Arth decided to emigrate to the United States instead. A blacksmith by trade, George purchased a small business named the Oakland Carriage Manufactory, which he later renamed George V. Arth and Son. They repaired and painted horse-drawn carriages, later adapting to the new technology of the day by repairing and repainting Henry Ford's "horseless carriages", i.e., automobiles.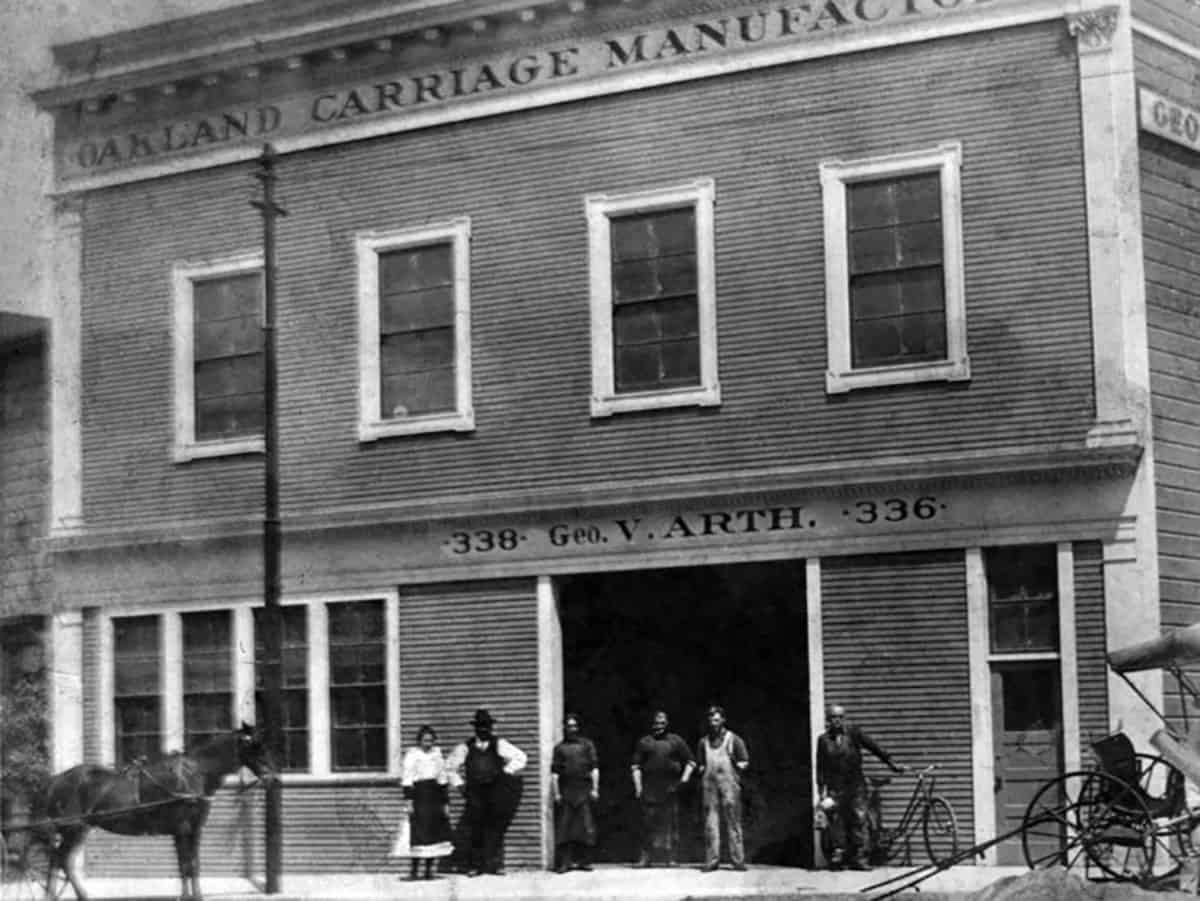 Six generations later, the Arth family still owns and operates George V. Arth and Son Auto Collision and Repair, at 110 10th St. in Oakland (currently owned by George W. Arth Jr., who is now 96 years old and still checks in on the business regularly). Generations of Arth boys grew up in the shop, sweeping floors before school and on Saturdays, and then getting to drive their first cars in the back parking lot. Growing up in the auto business, they started driving at an early age.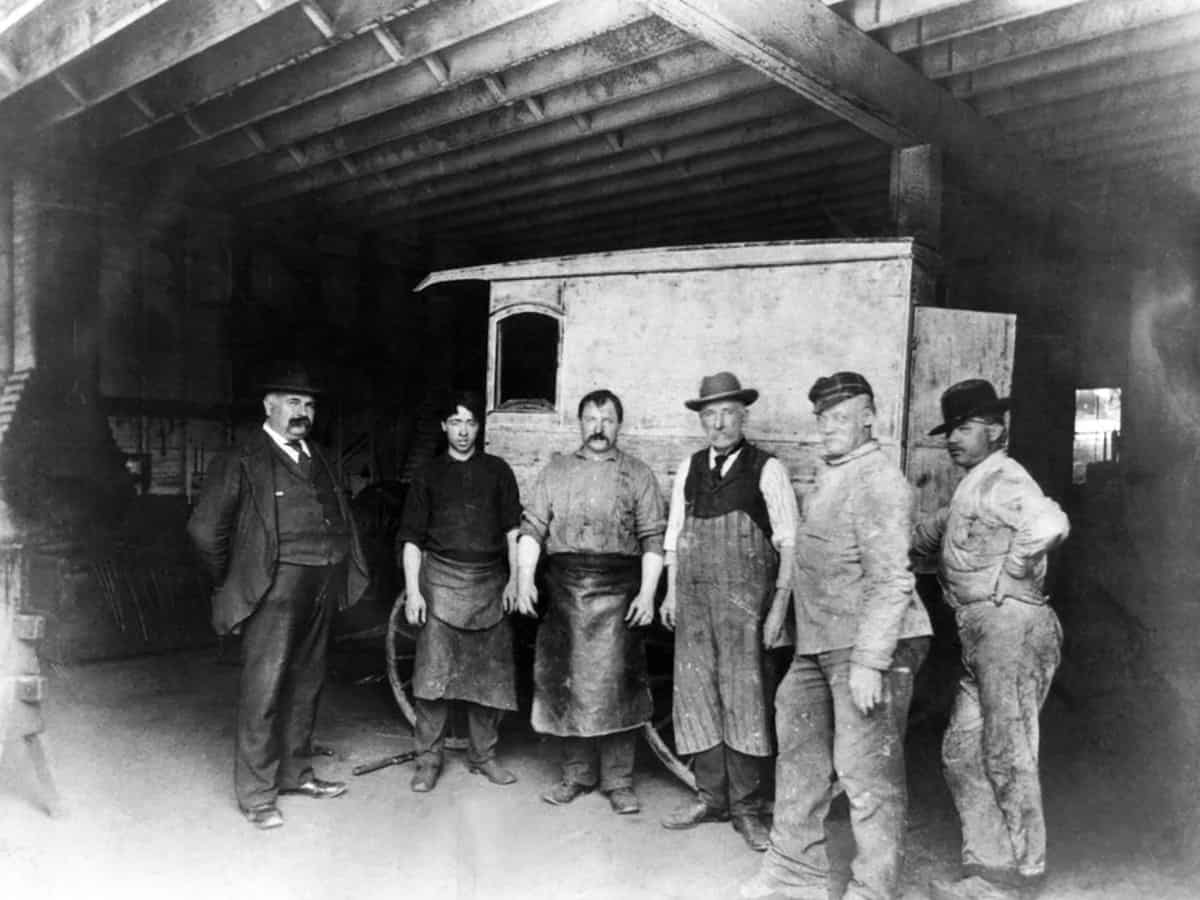 Ron Arth of Alameda, great grandson of Gustave Nylander, proudly carries on as manager of the family automotive business today, along with his son-in-law Brian Anderson, who is the foreman. Ron's sister Linda Arth Peterson, of San Leandro, has been invaluable in telling the fascinating family story of 1630 Ninth St., ancestral home of her great grandparents, Gustave and Wilhelmina Nylander, and in sharing these historic photos. They also have an older brother, George W. Arth III, of Concord, CA, who worked at the family auto body shop for 40 years before a non-work-related accident caused him to become unable to work anymore.
Thank you, Linda Arth Peterson and Ron Arth, for taking care of and helping tell the story of 1630 Ninth St., truly one of Alameda's Treasures — not only for its noteworthy architecture and City Monument status, but also because of its rich family history.
When you pass an old home, just stop for a moment and imagine the story behind it; all of the lives that have been lived there, all of the marriages, the children born, the birthdays celebrated, the deaths, the changes, and all the memories created. I never could have imagined the interesting history of this one house, until I started to look a little deeper into it. Every home tells a story if you take the time to look and do some digging.
Contributing writer Steve Gorman has been a resident of Alameda since 2000, when he fell in love with the history and architecture of this unique town. Contact him via [email protected]. His writing is collected at AlamedaPost.com/Steve-Gorman/.