The bowling alley near the beach is part of the Real Alamedan's Knowledge Test. Despite its many permutations—currently "Bowlero"— "Real Alamedans" will always call it "Mel's Bowl" and its restaurant "Alameda Joe's."
For a very brief period in the late 1980s, Alameda Joe's became "Mazatlan – Mexican Seafood." Having once spent a week in Mazatlan, fishing and carousing, the thought of Mazatlan on the beach in Alameda was enticing. I immediately made reservations for my sister and me for a Friday night.
One Friday, at the electronic service shop where I worked, one of the deliverymen—a burly, graying guy named George—asked, "Bubala Gil, Ruth and I want to invite you to a party tonight at the Emeryville Eagles club."
"Thanks, George, I'll pass. I'm taking my sister to the new Mazatlan restaurant on the beach."
George prefaced everything he said with bubala – an annoying yet endearing affectation / affliction that he called "a gift from God."
My sister and I were not fond of Ruth, George's short, stocky, chain-smoking, gravelly- voiced wife. She babbled nonstop about herself and became ruder and cruder in direct proportion to the number of drinks she imbibed.

That Friday night, the restaurant was packed. My sister and I ordered drinks, and a Ceviche Mazatlan appetizer. The drinks arrived and we ordered two Mazatlan Combo Plates.
Suddenly, my sister looked at the door and—with horror—moaned, "Oh my God, George and Ruth just walked in. Did you invite them? Idiot!"
I tried to proclaim my innocence, but they were immediately upon us. We stood to greet them, as my sister gave me a withering stare.
"Bubala, how's my darlin'?" George said to my sister, hugging her with roaming hands. She shot me another death stare.
Ruth gave me a furtive peck on the cheek, sat at the table, stared at me, and with feigned shock and astonishment, croaked, "My God, Gil, how big are you going to get? You're fat and sloppy and you look terrible!"
As my sister sat down, Ruth eyed her and hissed, "Wow, Sis, are things so slow that you've got to go out with your obese brother? You're a pretty girl! Let me fix you up with a date!"
I smelled the booze and cigarettes which accounted for Ruth's crudeness and rudeness.
"Did you guys hit the Eagles club for a few before you came here?" I asked.
George tried to answer but Ruth bellowed, "Yeah, we invited you, but you blew us off. So, surprise! Here we are!"
My sister nudged me. "Idiot!" She mumbled.
"Bubala, what's good here?" George asked.
"You can't go wrong with tacos! How about two mixed taco plates with rice and beans?"
George nodded yes and I ordered. Ruth fiddled in her purse, removed a Viceroy cigarette, a chrome lighter, fired up and blew out a big white cloud.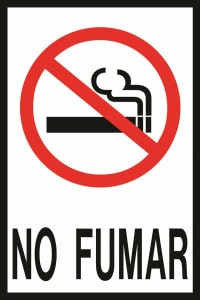 "¡No fumar!" cried the waiter, pointing to the sign on the door.
"What's his problem?" Graveled Ruth.
"There's no smoking! Didn't you see the sign?" My sister yelled.
"I don't read Spanish," sneered Ruth. "C'mon, George, let's go out and smoke."
As they left, my sister grimaced, muttered the tenth "Idiot!" of the night, then got up and silently went to the ladies' room.
I figured it a good time to get some drinks, so I went to the bar and ordered a round.
When I returned to the table, George and Ruth were back, sitting and eating. My sister sat and stared at them. I placed the drinks on the table, and as I sat, my sister mumbled "They're eating our dinners, idiot!"
I was dumbfounded. "You guys, those are our dinners! Your tacos aren't here yet!"
George looked at me, shrugged and said, "Bubala, sorry Gil, but it ain't that good anyways!"
Ruth agreed. "Yeah, it's pretty bad. This one is cold."
Just as my sister glared at me with pure evil, the taco plates arrived.
Ruth promptly reached onto the plate in front of my sister, grabbed a taco, muttered "cold" then passed it back to my sister.
"Feel my taco!" Ruth commanded.
My sister's look conveyed pure hate, so in an attempt to keep things civil, I apologized. "Sorry guys, but the place just opened. I'm sorry that you wasted a trip."
Ruth glared at George and barked, "Now, George! Ask him! Take him to the bar, and me and sis will have girl talk!"
My sister now stared at me like a vampire ready to bite. "Idiot!" She mouthed.
As I sat at the bar with a quiet, nervous George, the whole fiasco suddenly made sense.
I asked, "How much do you want to borrow, George?"
"Bubala, how'd you know, Gil?"
"Call it cynical intuition."
"Bubala, can we borrow $900?"
As I wrote the check, I admonished George about all the pretenses. "You could have just asked me at work, without going through the phony party invitation, then driving over to Alameda and dropping in on us for dinner.
He laughed, "Bubala, no worries about the lousy dinner! We ate before we came!"
As he happily left with his check, I looked in the mirror over the bar.
"Idiot!" I mumbled.
Truth is stranger than fiction at [email protected]. Gil Michaels' writing is collected at AlamedaPost.com/Gil-Michaels/