Alameda is famous for the athletes who roamed our fields and courts and then went on to make careers from their skills. Baseball players Willie Stargell, Chris Spier, Jimmy Rollins, and Dontrelle Willis all played on grass growing on this island, and Jason Kidd did some dribbling here as well. But this town is also home to an army of artists who either developed their talents here or came here so those talents could flourish. This is the first in a series of interviews with those folks. The series is called 5Q4 in an effort to be cool and cute, as in five questions for…
Jeff Raz.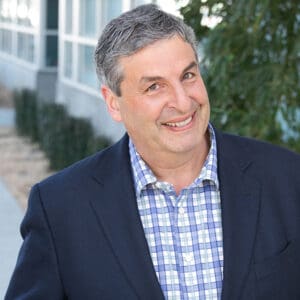 If one were to see Jeff Raz sitting at Julie's enjoying a hot beverage, one might not know that the tall gentleman with gray hair is most likely the finest juggler ever to have a 94501 (or 94502) zip code. Nor would it be evident that despite a career making people laugh locally and abroad, he's thrice a novelist. But he is both, and lots more. Jeff Raz has performed on Broadway, is a clown legend (yes, they exist), a teacher, a consultant, spouse, and pop. And he is the first to answer five questions for our new series.
At what moment did you discover that you wanted to be an artist? 
Juggling at Ren Faire. When I was 14, some friends of mine got me a job working with them at a games booth in the Renaissance Faire. One of my pals learned to juggle with crochet balls and a few minutes after he could do three throws of a cascade, he taught me. Within a few minutes, juggling made sense to my hands and my mind and my whole body. By the end of the day, I could hold a cascade pattern for many throws and had learned a few tricks. By the end of the Faire season, I had learned a lot of tricks from watching the pros perform. I would practice a juggler's routine during the week and show it to him on the weekend. In my naïveté, I expected these jugglers to applaud my skill—of course, they hated me. To this day, juggling feels right in my body, it is home for me, and I continue to juggle in front of people, mostly consulting clients.
Who was the most influential person who helped you achieve your goal? 
Jael Weisman is an Obie award-winning director who worked with the Mime Troupe, Dell'Arte, and the Bay City Reds, a juggling quartet I joined in '78. Since then, we've done ten shows together, from Dell'Arte Players productions to Vaudeville Nouveau plays and my own solo performances. In the early days, we would spend three hours together, three times a week—he'd work with me on acting, mainly audition pieces for 90 minutes, and then we'd go to Dolores Park, and I'd help him with his club passing. Juggling "bought" me acting training, from Jael and at Dell'arte, where I traded juggling and acrobatic classes for tuition.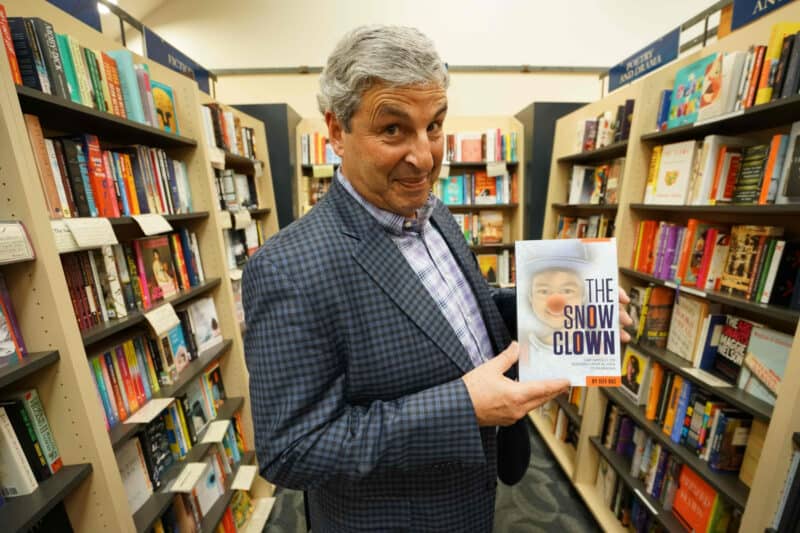 Tell us about one of the best experiences you've had as a performer? 
In 2019, Tandy Beal asked me to do a solo clown show for a family series she offers in Santa Cruz. I hadn't been doing a lot of shows and felt too rusty to hold down 60 minutes on stage by myself, but I love Tandy and I love Santa Cruz audiences, so I said "yes." My plan became "Let the audience do most of the work," and the show ended up with about 75% audience participation—they juggled scarves, did clown acts and acrobatics with me, etc. Afterward, when I was signing books, a lot of folks said, "You were really good," and I wanted to say, "No, you were really good, I didn't do much," but of course, I did. I created the structure for other folks to shine.
 Conversely, tell us about a pretty bad experience? 
Food poisoning in Amsterdam. In 1985, Vaudeville Nouveau, a trio I worked with for many years, was performing with a longtime presenter in Amsterdam. The Harvest Festival was a three-day crafts fair with a lively variety stage at one end. Each act did seven shows from Friday afternoon to Sunday afternoon. Unfortunately, we played Amsterdam during "new herring season," which meant that fresh, raw herring was everywhere. The food poisoning forced me to hand the woman who controlled the men's room a 10 guilder note and tell her to remember my face since I would be running past her often. If I went right before our set and ran off stage mid-bow, I could keep from ruining my costume pants.
Any advice to folks out there hoping to pursue a life in the arts? 
The New York Times asked 40 artists to give advice about life. A lot of it resonated with me:
"… Connect with your local community or history and critically examine your own location or dislocation within the country. This will inform what, how and why you want to (create)."
"… Seek out a mentor, someone who supports you and wants you to achieve your own voice and vision…" For me it's been mentors, plural.
"My mother encouraged me my whole life." When my mother told a friend of her father's that one son was a statistician and the other a clown, the friend said, "I'll only mention one of them," to which my mom replied, "Please talk about both. Just because I'm a sociologist doesn't mean I have something against statisticians."
There was one piece of advice, though, that stuck in my craw:
"Don't (become an artist) unless you have no choice… All the artists I know really had nothing to fall back on… If you don't know if you're going to be an artist or not… you shouldn't do it… If you're thinking about being a biologist or an artist and you're good at biology… be a biologist because it'll be more rewarding for you."
Why are artists still saying that our profession is a last resort, a bottom-of-the-barrel career? This tired trope is usually an attempt to save young artists from the economic struggle habitually associated with the arts. As a kid, I dreamed of being a biologist, and my career as a circus clown has been plenty rewarding. I doubt if many aspiring nurses or plumbers or statisticians have received this advice. Health care, plumbing, and statistics are all tough careers and important parts of life. So is art. Blessedly it is not always either/or. A choreographer friend is also an astrophysicist, an insurance executive I worked with is a singer, etc. etc.
Enough complaining; I'll leave the last word to the great actor André De Shields: "Art and activism are inextricably bound. There's no choice any longer."
Gene Kahane is the founder of the Foodbank Players, a life-long teacher, and former Poet Laureate for the City of Alameda. Reach him at [email protected]. His writing is collected at AlamedaPost.com/Gene-Kahane.