During my regrettably short stint as a teenage stepchild, I was a member of a delightfully quirky Italian-American family. The eccentric matriarch, 75-year-old Nonna Kate, ruled the group from the large, high ceilinged, spotless kitchen of her beautiful Broadway Victorian.
Her throne was the circular kitchen table with its red and white checked tablecloth. Adorned with bluish-gray hair tied in a bun and a short white apron, she issued her edicts sitting with feet splayed, chain-smoking Kent cigarettes and sipping from a tall tumbler of Carlo Rossi Red Mountain Burgundy, her "nectar of life."
One Saturday, I had finished mowing her lawn was sitting at the table eating a delicious Italian Ploughman's Lunch—Nonna's freshly baked focaccia, homemade artichoke torta, with slices of creamy Teleme cheese, savory galantina, mortadella, and salami, purchased from the P and G Market on Park Street—where Linguine's is now.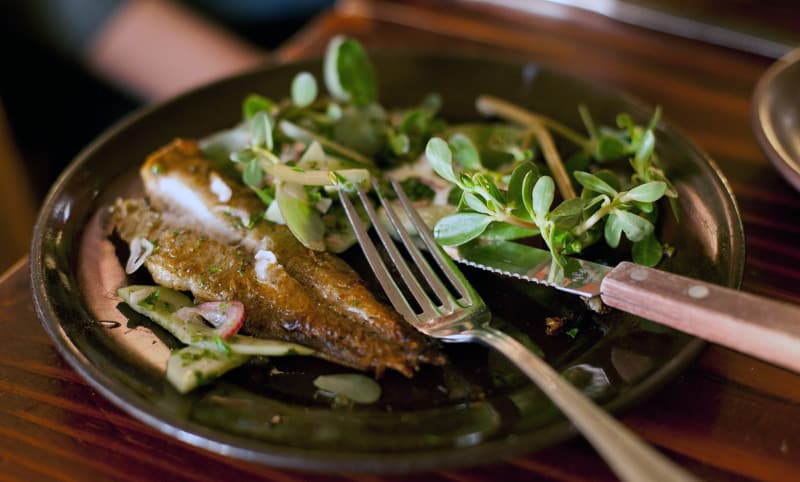 Nonna was on the phone, excitedly talking to her daughter, Auntie Margaret, about sand dabs.
"Sand dabs! Tim has sand dabs? We'll all get together there and meet at 7 p.m. Gil and me will ride over with you and Donna."
I was overjoyed that cousin Donna, a beautiful, young, raven-tressed, long-legged girl, about my age, would be riding with us. The only negatives were that she despised me and that she only talked about herself in the third person, which was the fashion among St. Joseph's High School girls of that era.
"Gil, call your Mom and Dad and have them meet us at Tim's, 7 p.m." Nonna ordered.
I phoned my mom and gave her the details. "Some guy named Tim has sand dabs, and Nonna wants us to meet at his place at 7 p.m.
"What are sand dabs?" Mom asked.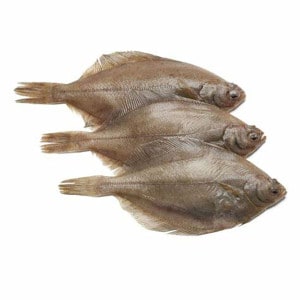 "I think it's a skin disease that he probably caught over on South Shore" I answered.
"Oh my God! Is it contagious?"
"I'll ask. Hey Nonna, is sand dabs contagious?"
"Contagious? Hah! It's fish, you oobatz! (Italian slang for dummy.)
"It's fish, mom."
"I heard, you oobatz. See you at 7.p.m."
At 6.30 p.m. we piled into Auntie Margaret's enormous, ostentatious 1959 pink Cadillac Coupe De Ville, with huge twin fins on the rear.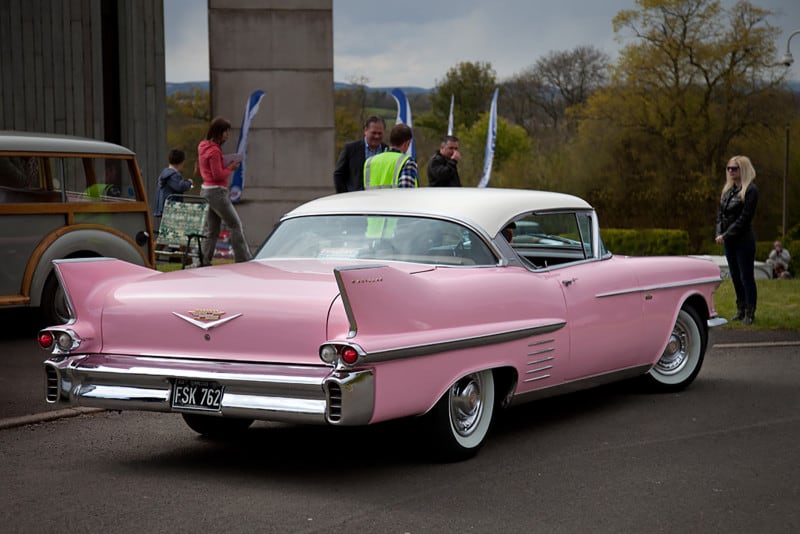 "We look like real class riding in this car," boasted Nonna Kate.
"Yeah, except for big fat stinky in the back seat with me. Donna hates him!" hissed cousin Donna.
She sniffed. "Gil, honey, you smell real good… but how much cologne did you spray on?" Nonna asked sweetly.
"The instructions said to spray it across my chest for six minutes," I replied.
Donna erupted in laughter. "It's six seconds, you big goon! This car smells like the perfume counter at Macy's! Donna is too embarrassed to be with you!"
Auntie Margaret spoke up in my defense. "Well, your fishmonger father (Uncle Dante) will probably smell like a dead mackerel, so Gil is a godsend!
"Then sit big fat stinkpot next to dad, not Donna." To provoke her further, I smiled and blew her a kiss. "Mom, Big Stinky is hitting on Donna!" she screamed.
"Knock it off, or I'll hit you with my fist," barked Nonna.
When we arrived at Tim's Restaurant on Webster Street and Lincoln Avenue, on the corner now occupied by a Shell gas station, everyone was there—except Uncle Dante.
"Mom, take Gil with you. Dante's probably at the bar. I hope he's not asleep! Dante can sleep anywhere" Auntie Margaret commanded.
I helped Nonna Kate into the restaurant and we headed for the bar.
Before we made it through the entrance, Tony the bartender bellowed, "Katy, it's good to see you! I knew you and the gang would come over for sand dabs. You're lookin' great." He turned to me. "And who is this fragrant young gentleman with you?"
"The big little stinker here is my step-grandson, Gil." To my surprise, Nonna hopped on a barstool, struggling a bit. "Tony, give old Katy a Nonino Picolit." she whispered.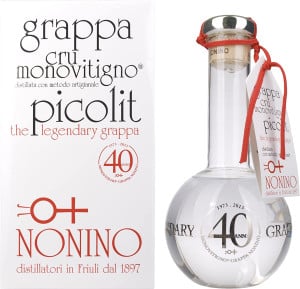 "Been saving that bottle just for you, Katy. I'll join you, and I'll break the law and give Gil here a little nip of Italy's finest grappa."
He poured Nonna and himself the drinks in dessert glasses, then poured me half a shot.
"Salud!" said Nonna, and we sipped the drink. I had never tasted grappa before, but this was special indeed. Light, floral and quite intoxicating. Nonna finished hers and asked, "Hit us again, Tony"
Tony looked dubious. "Careful, Katy, this stuff can knock you on your keester."
Nonna finished her second, then slurred, "Why did we come in here?"
"To get Uncle Dante—he's passed out in a booth in the back" I answered.
"Well, help Nonna over there and we'll yell what we always yell— 'Dante, wake up and eat!'"
We dizzily made it to the booth, and sat next to Uncle Dante, who was snoring. Nonna leaned back in the cushioned seat, closed her eyes, and feel asleep. I figured that a little rest would clear my head too, so I nodded off with her. A few minutes later, we were all awakened by a furious Auntie Margaret.
"Oh my God! There they are, tre ubriacos (three drunks)! All of you! Wake up and eat!"
The night of the sand dabs was never mentioned again.
Gil Michaels is still asleep in his plate at [email protected]. His writing is collected at AlamedaPost.com/Gil-Michaels/