I was running late, so I jumped on my trusty Montgomery Ward Hawthorne bicycle and quickly rolled away from my Fernside Boulevard home, across East Alameda, then south, down Broadway to my Nonna Kate's Victorian.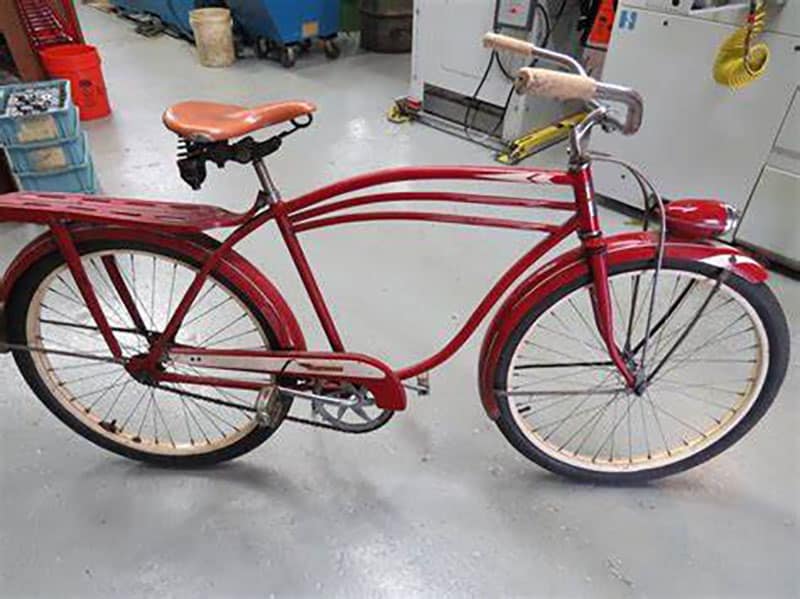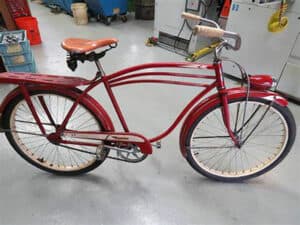 To my dismay, Nonna Kate's perennially irascible and cranky younger brother, Uncle Mingo, was already standing in the middle of her expansive front lawn, red-faced and screaming an impressive barrage of expletives at his equally cranky old Briggs and Stratton gas-powered lawn mower. He looked the part of an eccentric uncle mowing a lawn on a chilly Christmas Eve morning in 1968. He wore a yellowing union suit, a pair of faded blue Oshkosh overalls, a worn beige corduroy suit jacket with stained arm patches, an old blue captain's hat, and flip-flops.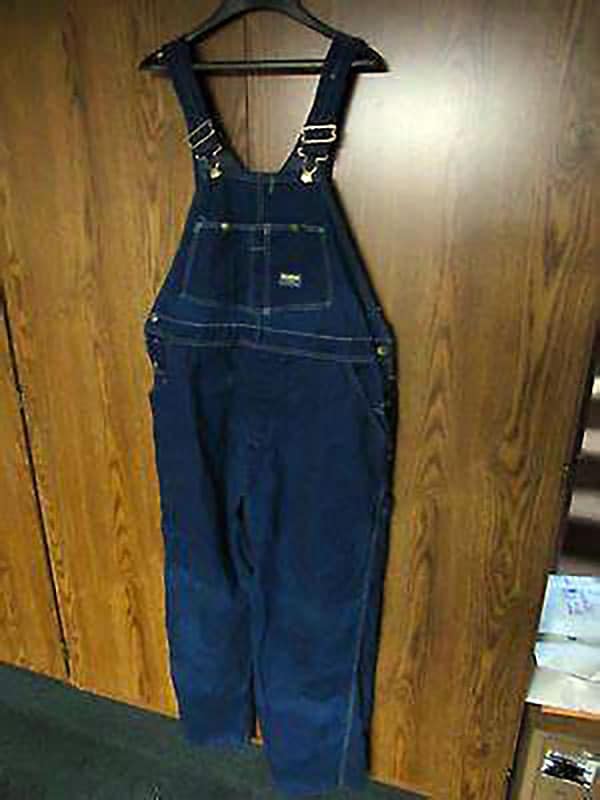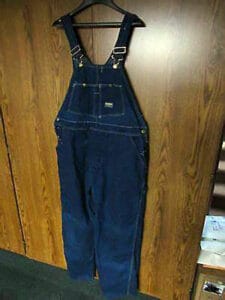 Uncle Mingo was the de facto, fascistic groundskeeper of Nonna Kate's place. He had moved into the basement apartment after surviving a debilitating heart attack, which rendered him unable to work. He took his gardening duties very seriously. He told me that he frequently lost sleep, "thinkin' about the waterin.'" The lawn mowing had to be precise, with even rows. His obsessive attention to detail—"you missed a blade there"—often had me seething in anger, but I never responded, due to his frail health.
He spotted me riding up. "Finally, old 'wide Christmas' is here!" He yelled, sarcastically. He sounded winded, so I parked my bike and ran up to check on him.
"Are you okay, Uncle Mingo?" I asked.
"Nah, I'm outta breath from pullin' the cord tryin' to start that damn thing, and I got chest pains," he said. "Help me sit on the stairs, then go into my apartment bathroom and get them nitro pills in the medicine cabinet. They're in a little purple can."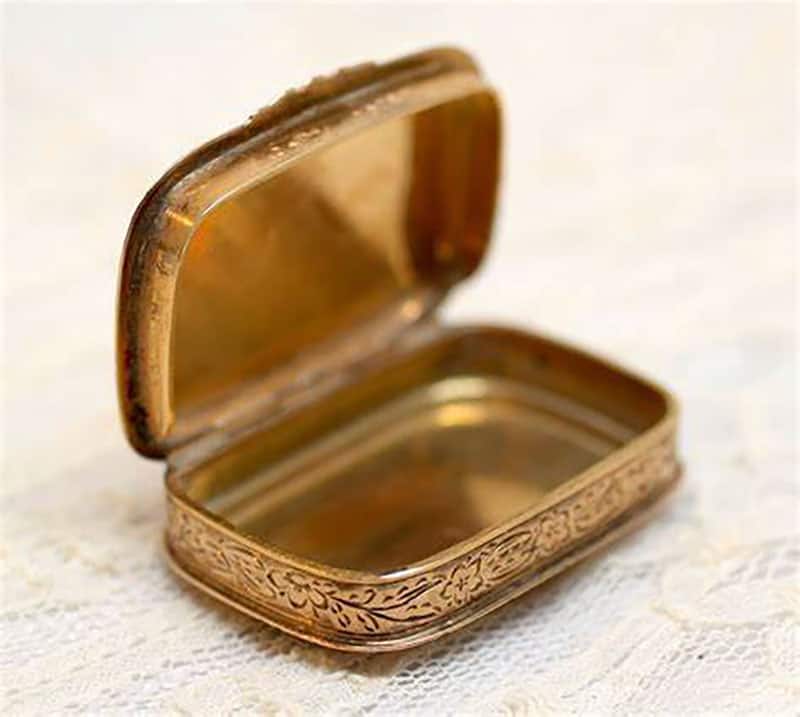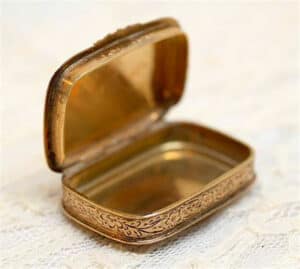 I felt panicked about his chest pain, so I quickly helped him sit on the red brick front stairs, then ran to the backyard and into his apartment. When I entered, I smelled something absolutely delicious cooking, like a garlicky roast.
I ran back, then handed him the little can. He pried off the top, put a couple of nitro tablets under his tongue, then leaned back. After a couple of minutes, he put the can in his shirt pocket and said, "That's better. And you better get to work!"
Relieved by his rapid recovery, I dared to ask, "Uncle Mingo, what are you cooking? It smells wonderful!"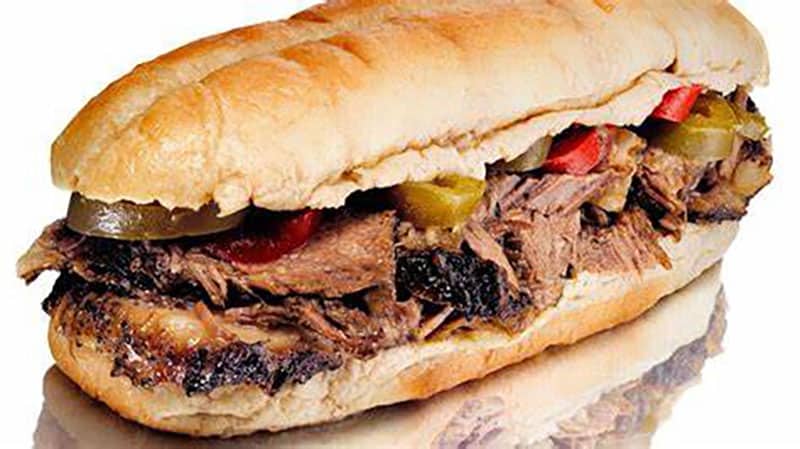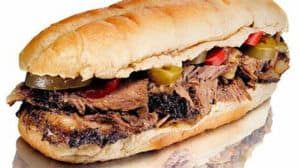 His expression brightened as he answered. "I'm cookin' my special Italian Beef sandwiches. I take a tri-tip roast, braise it Genovese style until it's melt-in-your-mouth tender, slice it paper-thin, then pile the beef and braising vegetables into a fresh Italian hoagie roll, and then I dip the whole mess into the beef gravy while I eat it. That's food fit for a king!"
I was now extremely hungry, but confused, and asked, "So you're not going to Nonna's 'Feast of the Seven Fishes' cioppino dinner tonight? It's traditional for Italians on Christmas Eve."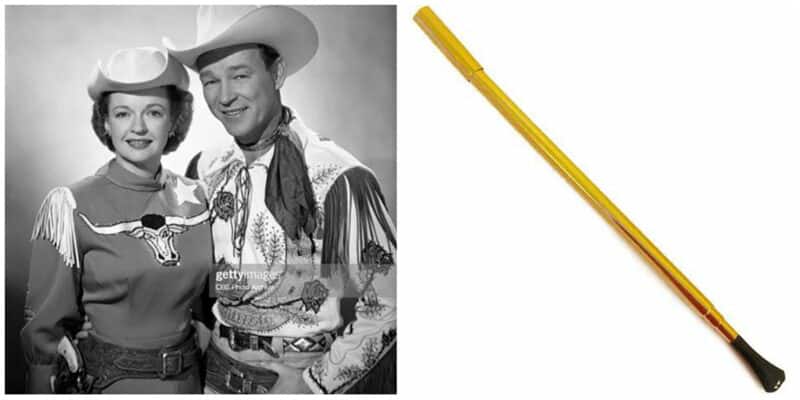 "Hell no!" he barked. "She invited those two smokin' parakeets, Bucky and Bootsy to dinner."
"Who are Bucky and Bootsy, and why are they smokin' parakeets?" I inquired.

Uncle Mingo thought for a moment, then answered, "They're friends of your Aunt Margaret's from St. Joseph's High School. They got married right outta school and moved down to Bakersfield so Bucky could run his uncle's country and western dance hall. He became a professional square dance caller, so him and Bootsy travel all over hell and back calling square dances. They're celebrities. They dress just like Roy Roy Rogers and Dale Evans, the cowboy and cowgirl movie stars. All the music made Bucky deaf, but he won't admit it, so everything you say to him, Bootsy has to repeat, real loud. That's why they're parakeets, plus they're both chain-smokers, sporting long gold cigarette holders, so now you got smokin' parakeets."
After processing his bizarre narrative, I reluctantly asked, "So why won't you go to dinner tonight?"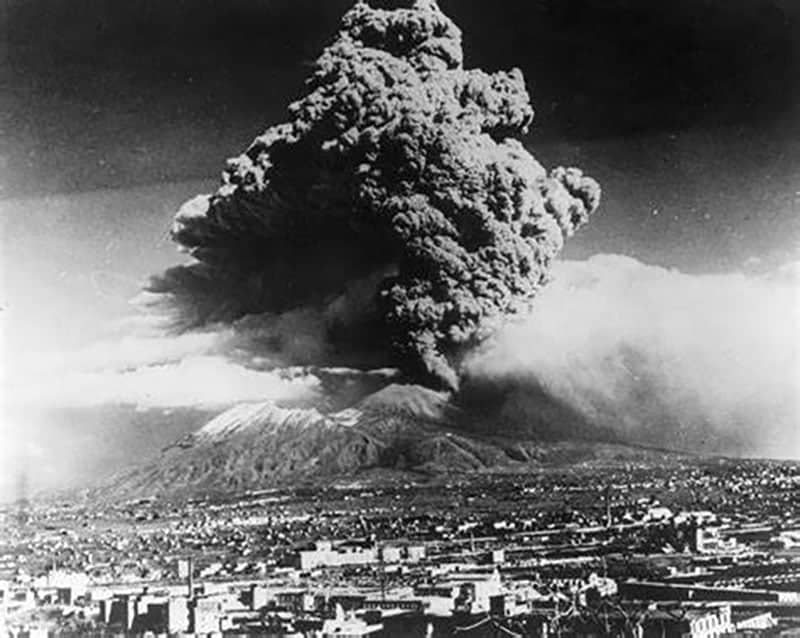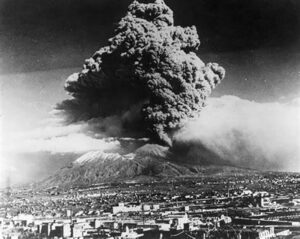 Uncle Mingo frowned, then said, "Hell, Gil, the last time they were here, I went to the dinner, and with six people chain-smoking, it was like I was eating in Pompeii with Mt. Vesuvius in full eruption. Smoke and ashes everywhere! And all of them yelling so Bucky could hear. When I went home, I was deaf, and I felt like I needed to go to Alameda Hospital to climb in the Iron Lung."
When I stopped laughing, I moaned, "Damn, I wish I didn't have to go. I'd rather eat Italian beef with you."
Before Uncle Mingo could respond, the front door opened, and an apron-clad Nonna Kate appeared on the porch. She put two fingers in her mouth and fired off a loud whistle. Uncle Mingo was startled, and his irascibility showed. He looked up and behind him and barked, "Marrone (damn) Katrina, che cosa? (What's wrong?)"
"I'm not talkin' to you, you old brontolare (grouch)," she answered. "I need Gil to help me. Come to the back door, Gil."
"Buon Natale, strega! (Merry Christmas, witch!)" Uncle Mingo laughed.
"Buon Natale, scontrosa! (Merry Christmas, grump!)" Nonna Kate yelled, as she went back into the house.
"Well, that was kind, sweet and full of Christmas spirit," I moaned.
"Ah, we still love each other," said Uncle Mingo. Then he said, "Before you go, wide Christmas, start that damned mower for me."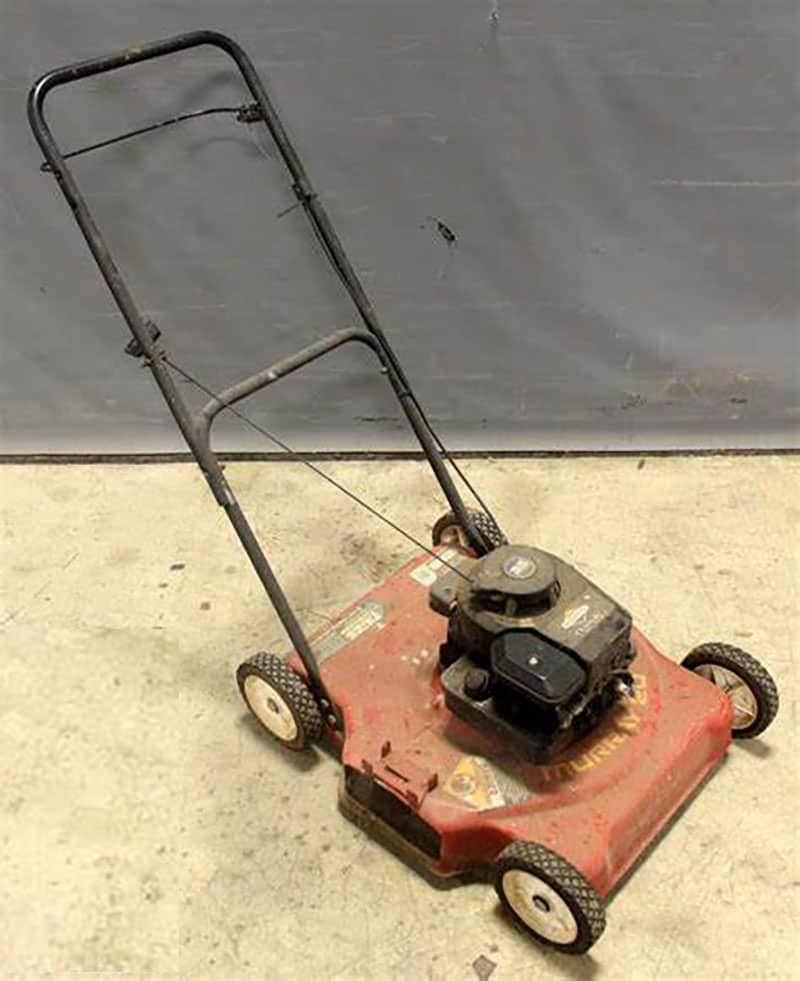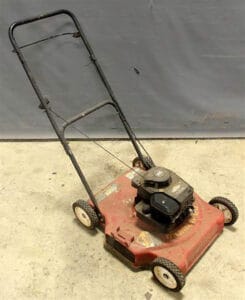 I went over to the ancient Briggs and Stratton, primed it with gas, closed the choke, and gave the starter cord a mighty pull. The old machine sputtered, backfired loudly, then idled perfectly. Uncle Mingo was delighted and quipped, "That old mower's like me in the morning. One good backfire, and I'm ready to go."
I was laughing as I climbed the back stairs and entered Nonna's kitchen. What I beheld there added another chapter to the surreal quirkiness of my Italian-American step-family.
An apron-clad, blue-haired Nonna Kate sat at her red-and-white-clothed kitchen table, tearfully saying the Rosary and its Hail Marys as a Kent cigarette bobbled in her lips with every word. Before her on the table was a very frisky Dungeness crab, and what appeared to be a large zucchini frozen in ice. She had flaming votive candles surrounding them, like a shrine. I was speechless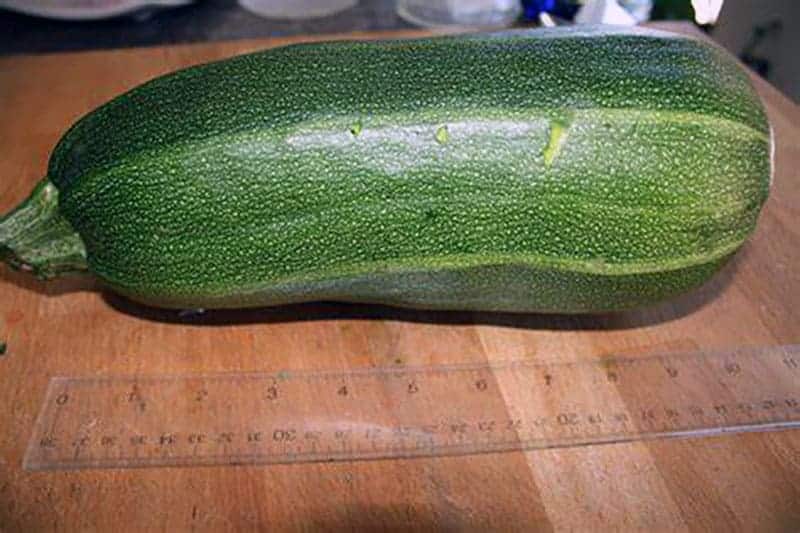 Nonna saw my shocked expression, put down her Rosary beads then said, with cigarette bobbling, "Gil, this crab has the face of our lord and Savior on it, and this zucchini has the face of the Madonna. They are signs from God that I am living a good Catholic life. Look at the top of the crab's shell, and you'll see the face of Jesus."
The crab had taken a break from prancing around the table, so I cleared my mind, and looked at the top of its shell. Nonna Kate was holding her breath in anticipation. "Do you see him?" she asked hopefully.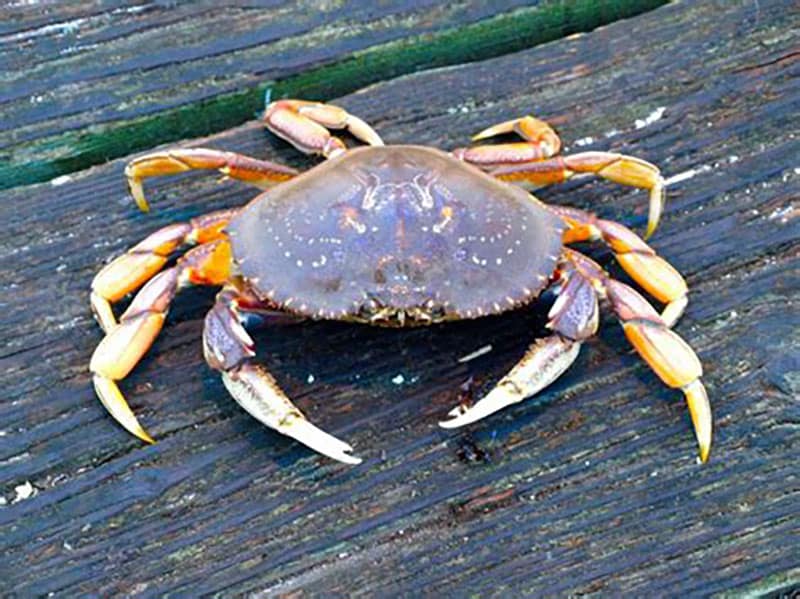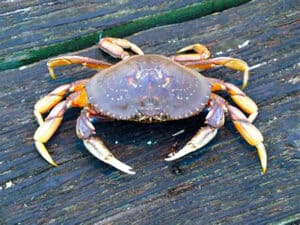 I couldn't, and it hurt me to tell her, "Nonna, to me it looks like Fred Flintstone."
Nonna's face reddened with anger. "Stugotts! (Idiot!) I knew you'd make fun of me!"
She jumped up, grabbed a canvas shopping bag and put the crab in it. I had never seen her so upset. She began to cry, handed me the "crab bag" and tearfully ordered, "You take this crab—his name is Jesus—down to the beach and set him free. I can't make cioppino out of a blessing from God! And, because I'll be a crab short, you and that other sapientone (wise guy) Mingo can spend Christmas Eve together eating Italian beef, like a couple of eritiche! (heretics)!"
I was overjoyed. I hugged Nonna Kate and said, "Thanks Nonna! Buon Natale! I love you!  Now I can tell my friends that my grandmother prays to a zucchini!"
She muttered an expletive as I hurried out the back door with Jesus, just in time to witness the arrival of Bucky and Bootsy. They were yelling at Aunt Margaret, Uncle Dante, and Cousin Donna. All were smoking, so a putrid cloud hung over them.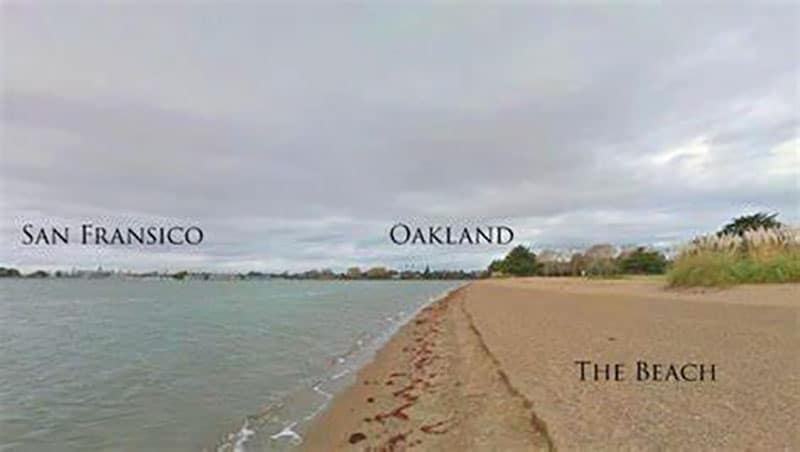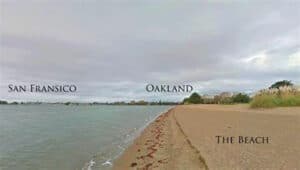 Uncle Mingo stood watching. I went to his side as he said, "Behold the smokin' parakeets! They have a mushroom cloud over them. With all the yelling, it's like Hiroshima on Christmas Eve!"
I laughed, showed him the crab, and told the story. He shook his head, and said, "Take him to the beach, and when you come back, we'll start celebrating with a nice glass of grappa!
I grabbed Uncle Mingo, hugged him, and bellowed, "Uncle Mingo, you and Jesus have saved my Christmas!
Gil Michaels treasures Uncle Mingo's recipe at [email protected]. His writing is collected at AlamedaPost.com/Gil-Michaels