Bear's-Eye View of Alameda
April 2, 2006 was the birthday of the founding roving reporter and namesake for The Bear's-Eye View of Alameda. For those that knew Bear, this can be a bittersweet commemoration. I know that my human companion still gets melancholy on this date, and I am sure that for many of you that have lost an animal companion, you experience the same feelings.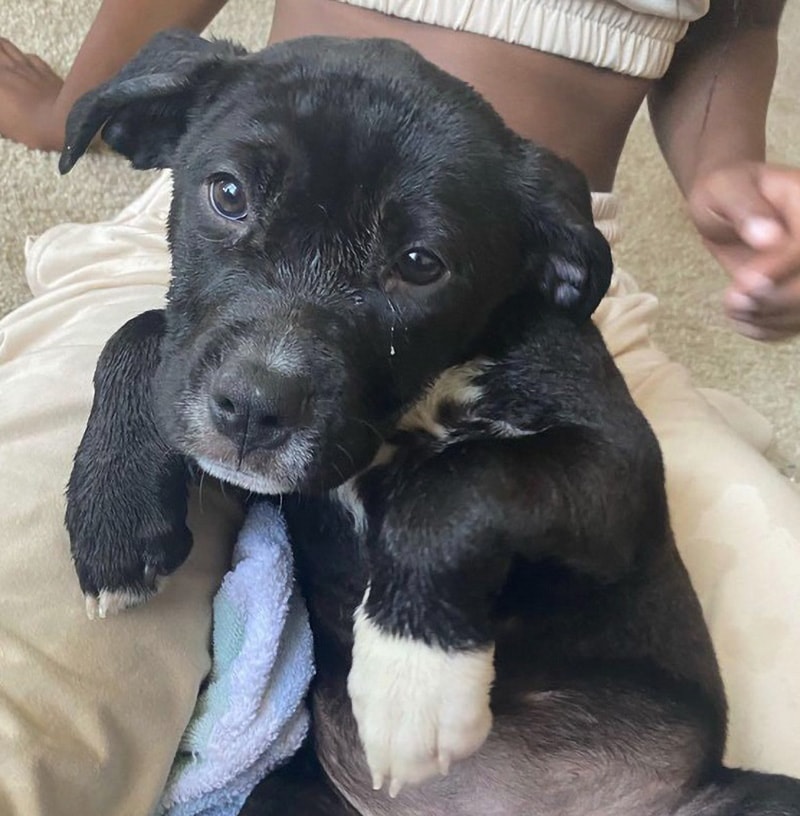 I want to take a moment to acknowledge all of you that have experienced a loss and the lingering emotions that rise up on certain days or when visiting places that you shared together.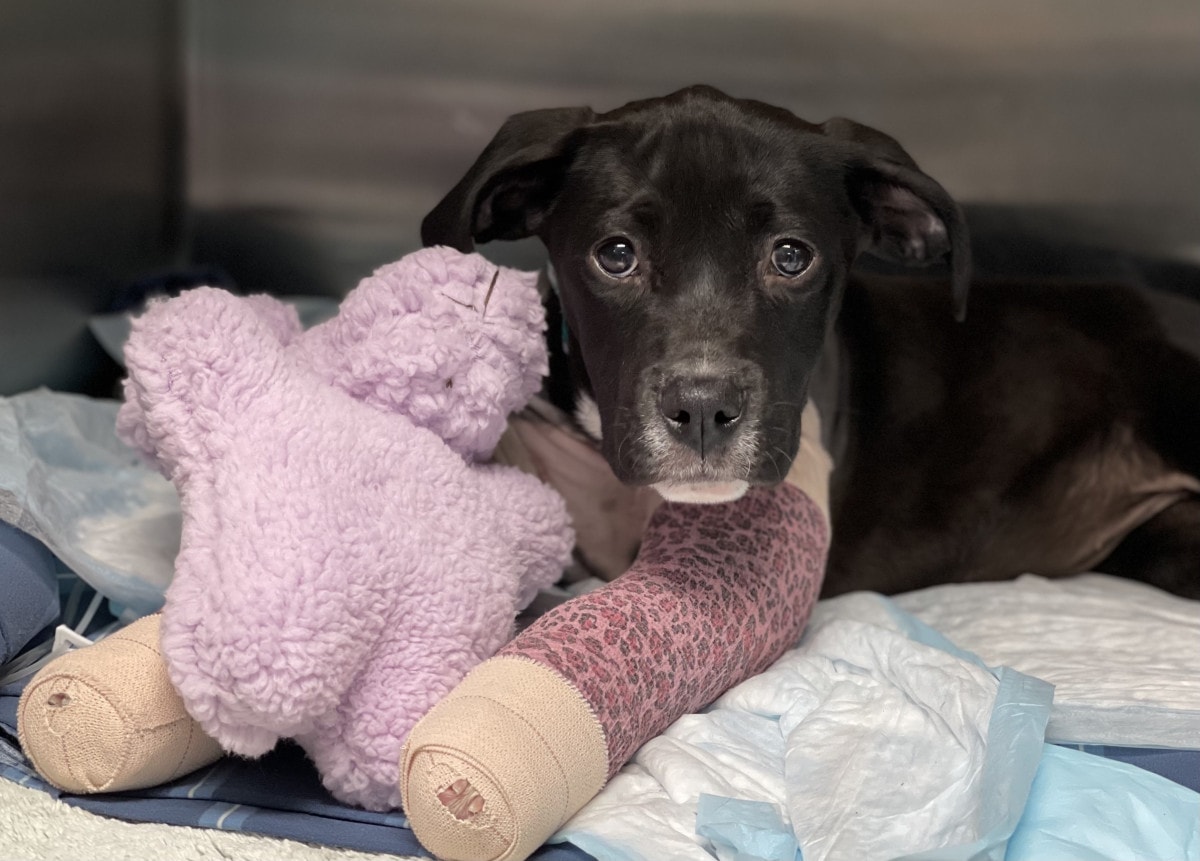 Bear was and I certainly am a huge supporter of Friends of the Alameda Animal Shelter. After all, they provided me with the best care any unhoused dog could have. To Steve, Nanou, and all the staff here is a big THANK YOU.
On behalf of Bear and in honor of his birthday, I am going to recognize FAAS for the great work they do by sharing the story of Boots and ask you to honor Bear, Boots or a companion that you hold close in your heart by making a donation to the Angel Fund, which provides the money needed for emergency medical services to injured animals that make it to the shelter.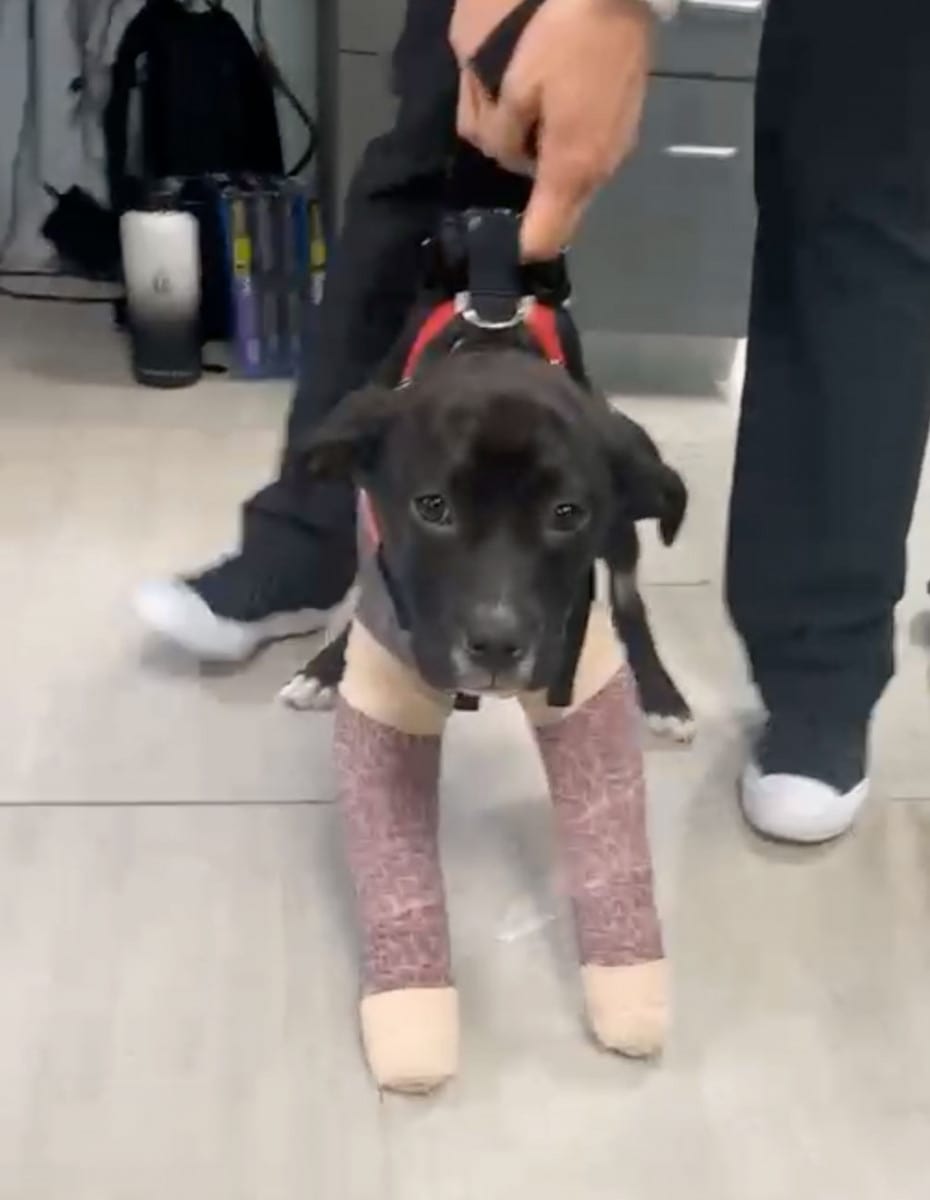 Boots (formerly Judy) hit the FAAS radar shortly after Jeff saw a post on Next Door showing a video of a puppy rolling on the floor unable to stand up on her front legs. It was heart wrenching. He immediately contacted FAAS to alert them of the situation.
Within minutes, Steve F. of the FAAS staff had made arrangements for this pup to be transferred to an orthopedic veterinary surgeon at SAGE in Redwood City. The next day, Boots was recovering from major surgery. ($$) With such a complicated procedure, it was not unusual to need to go back a second time to make an additional adjustment, and unfortunately, this was the case for Boots. So, after enduring some uncomfortable physical therapy, she had a second surgery. ($$$$)
Thanks to the skilled vet surgeons and a strong-willed patient, Boots came through like a champ and once again was ready for the long road to full recovery. By September of 2021, she was out of her splints and playing with her new "brother" Archer.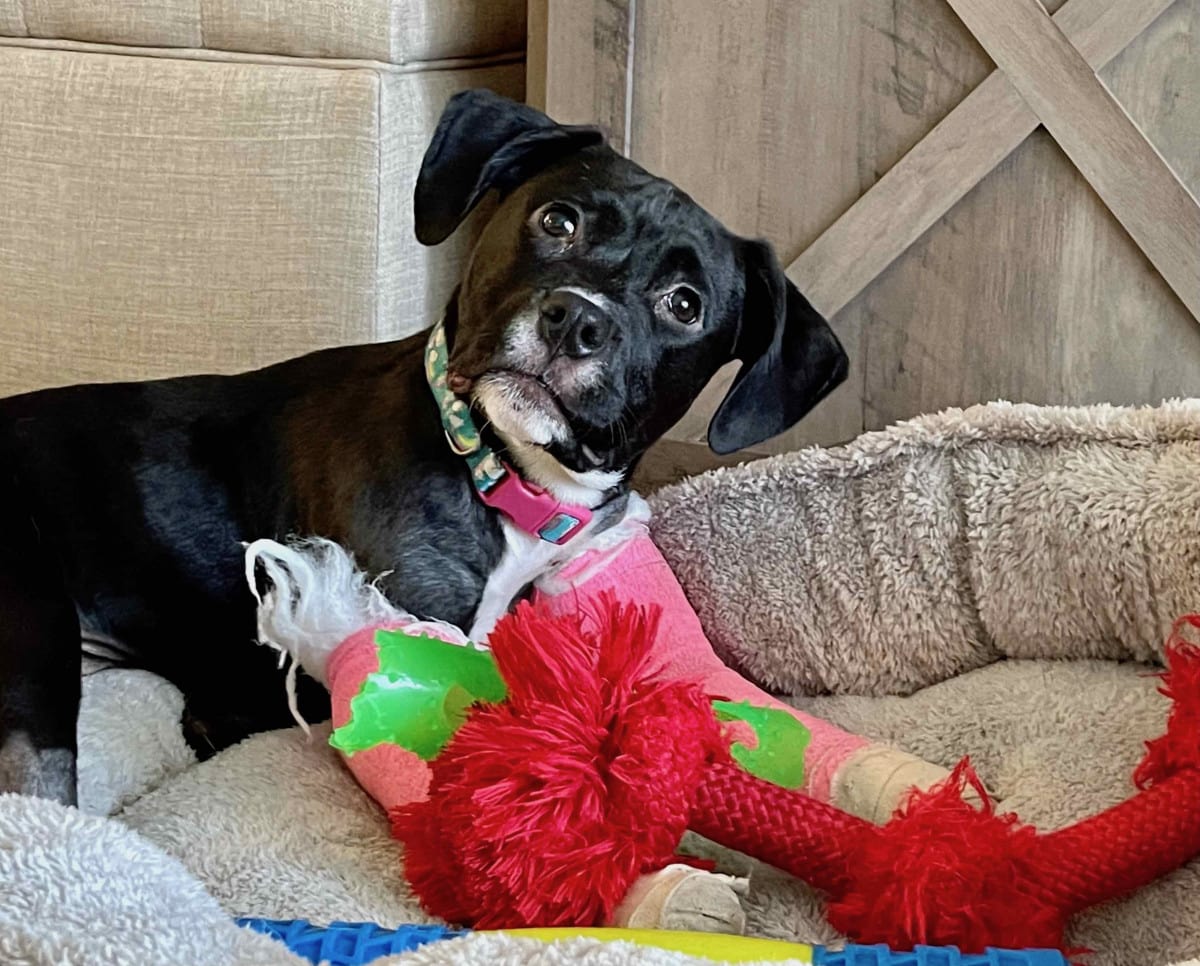 One morning in late January, she was having serious problems using her front left leg. Back to SAGE where X-Rays showed inflammation around all the hardware and implants, which resulted in a third surgery ($$$$$$) to remove the foreign objects.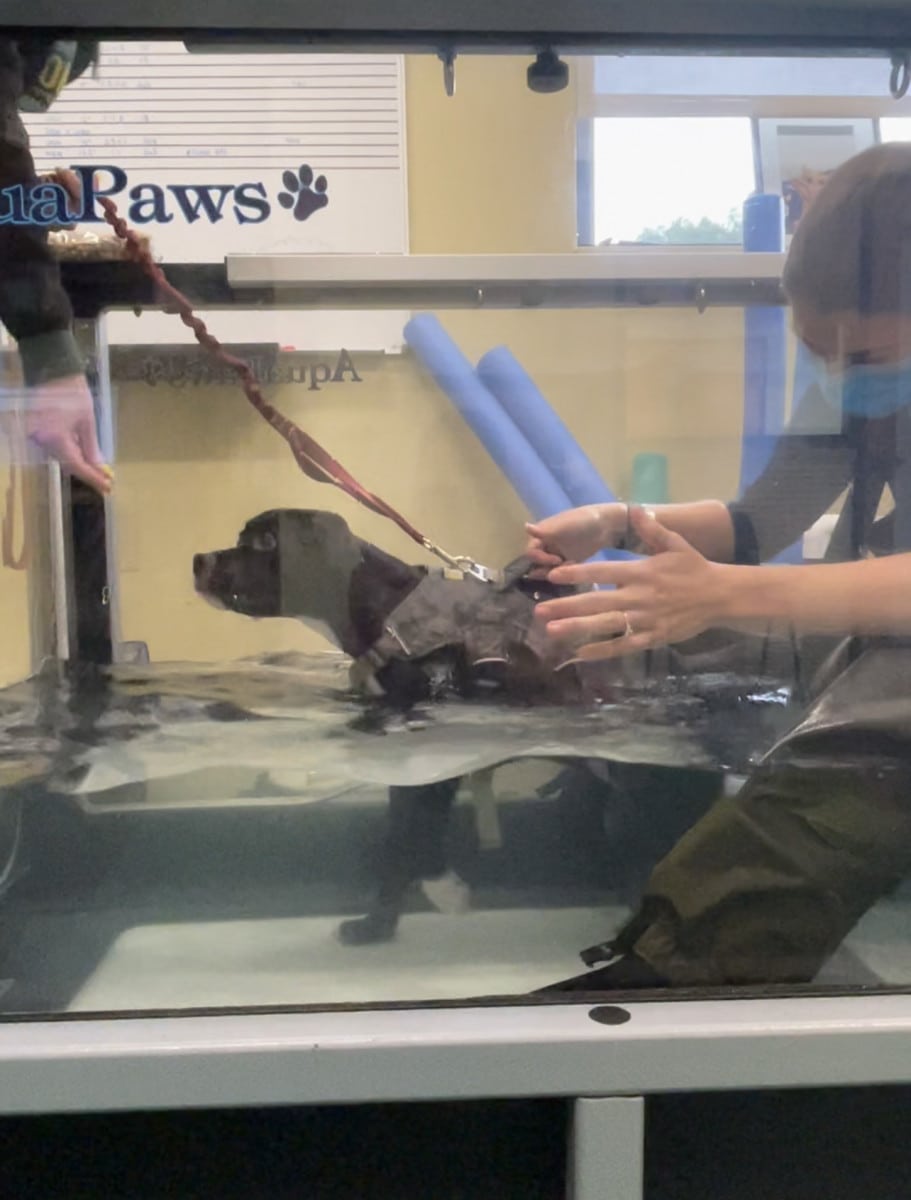 There was a lot of anxiety about removing the hardware, and everyone hoped the bones were strong enough to carry the weight of a growing and very active pup.
At last report, Boots was happy, healthy, and had a little limp in that left front leg, which hasn't slowed her down in the least bit.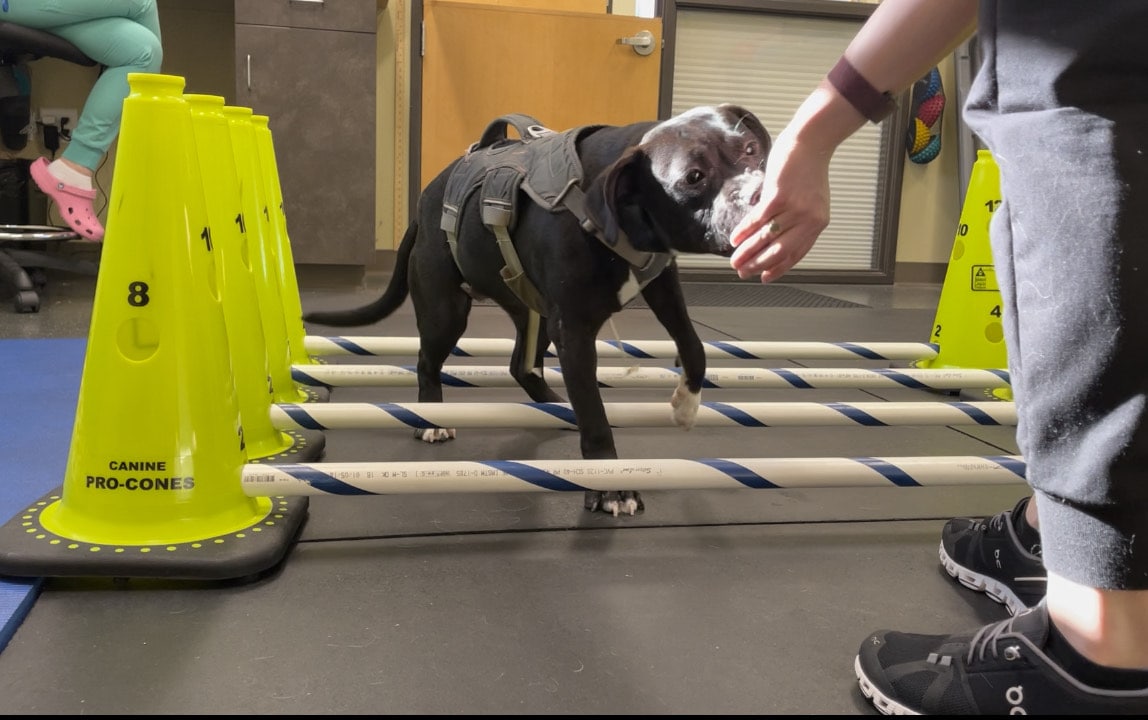 Without FAAS's intervention and a huge amount of money from the Angel Fund, which is the donation account designated and reserved for emergency medical expenses exactly like the medical care Boots received, this little pup would be a memory in an old post on Next Door.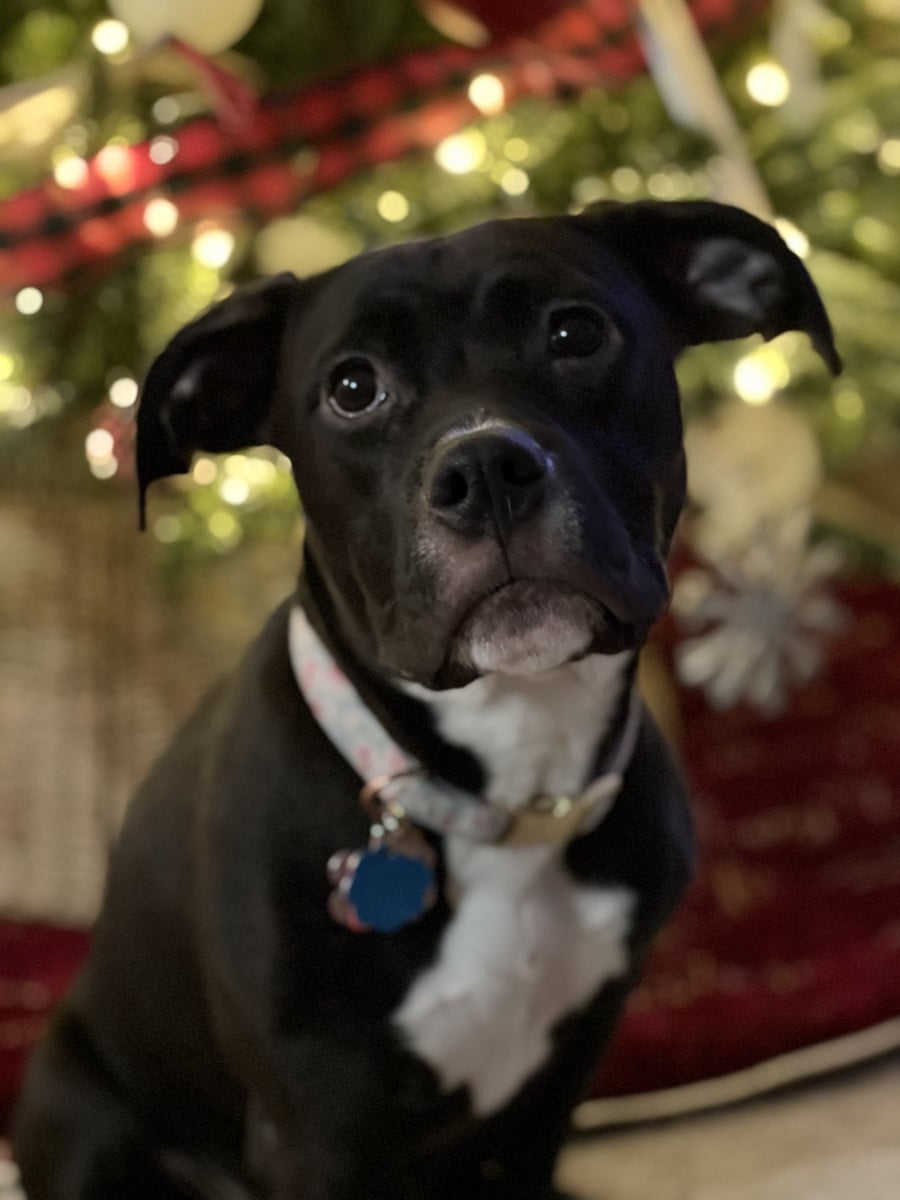 I am setting the goal for this FAAS fundraising/tribute event at $25,000 in hopes of recouping some of the enormous cost of emergency medical services for Boots and others that have benefited from the Angel Fund. You can donate directly on the FAAS website. Be sure to select the Angel Fund for Emergency Medical Services.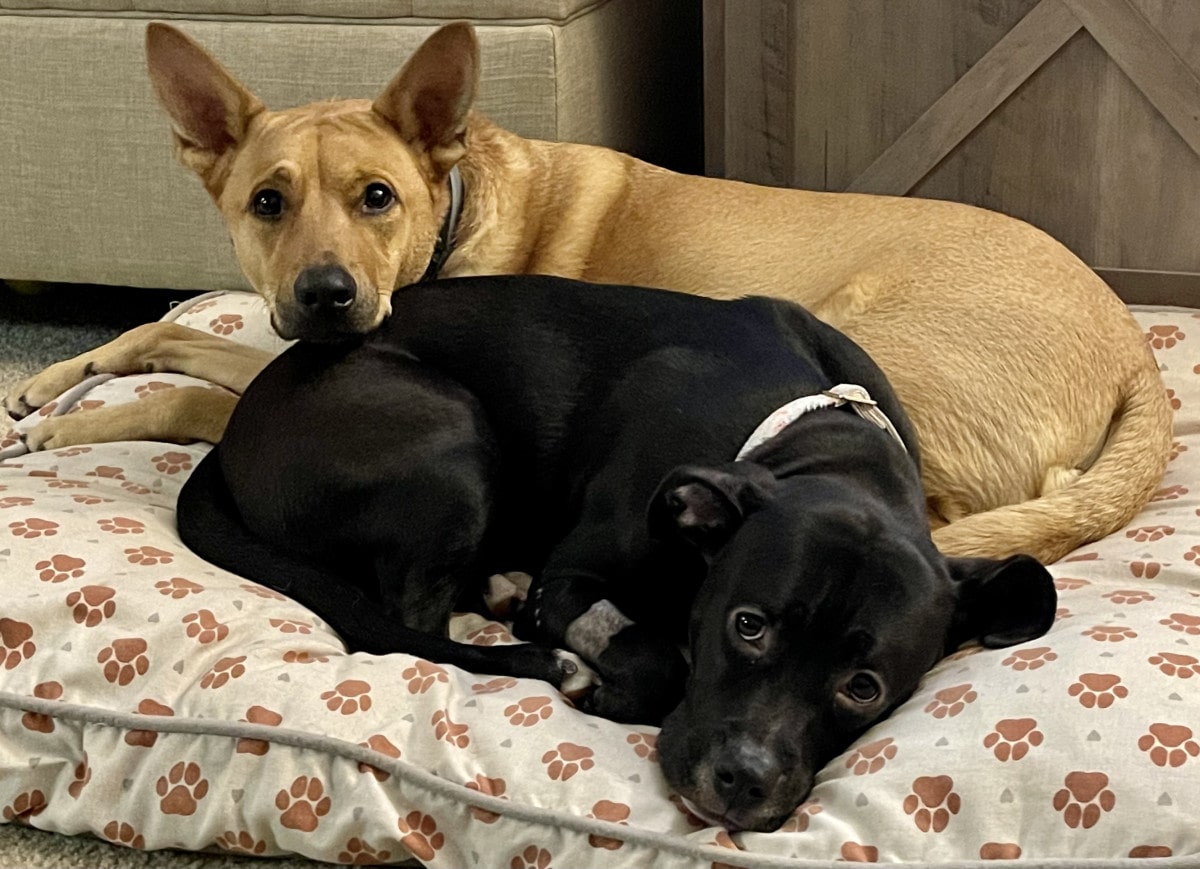 Please consider donating any amount to help the animals that will need medical attention in the future AND to honor the memory of a past companion. If you enjoy my weekly reports, you can donate "In memory of Bear — Roving Reporter for the Bear's-Eye View of Alameda."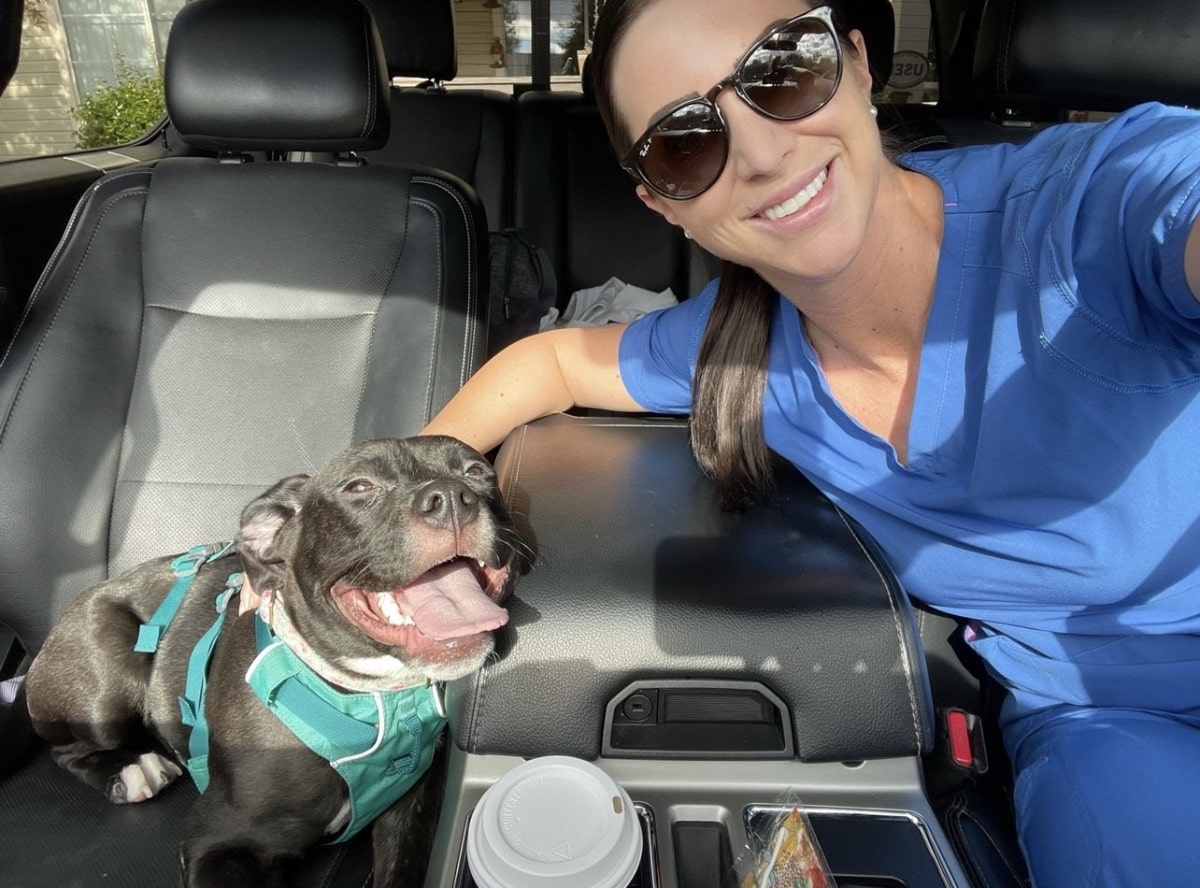 FAAS and I are grateful for any contribution you would enjoy making. If you can make a donation of $100 or more, I will put your name into a drawing for a limited-edition Bear's-Eye View of Alameda coffee mug.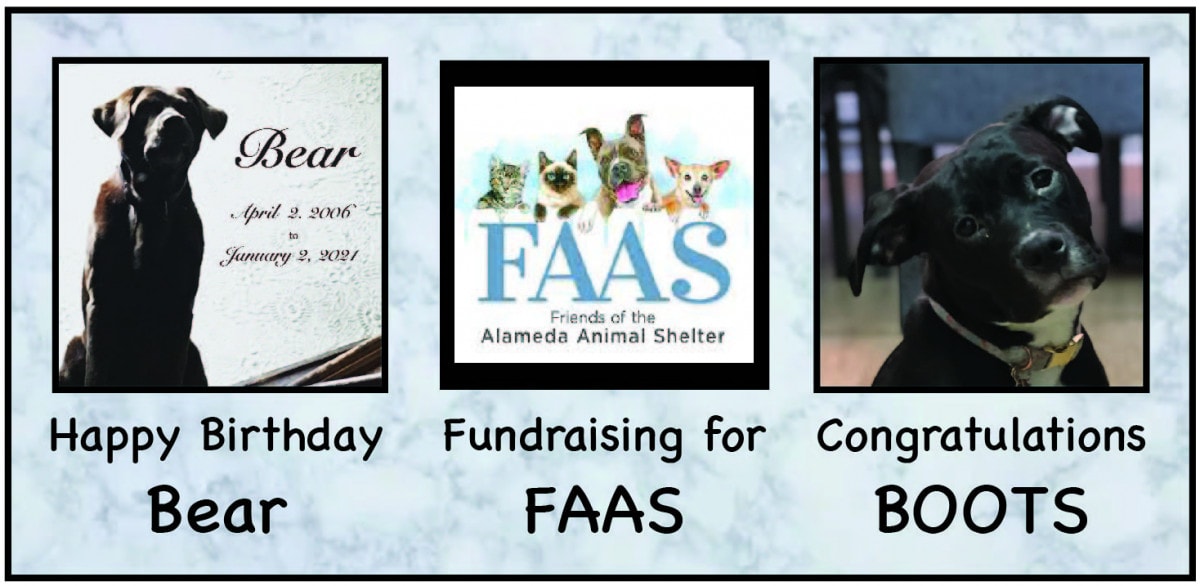 Wishing you the best of Sundays,
Mouf
Mouf and his human companion can be reached via [email protected] All photos by Jeff Cambra.