Bear's-Eye View of Alameda for April 2, 2023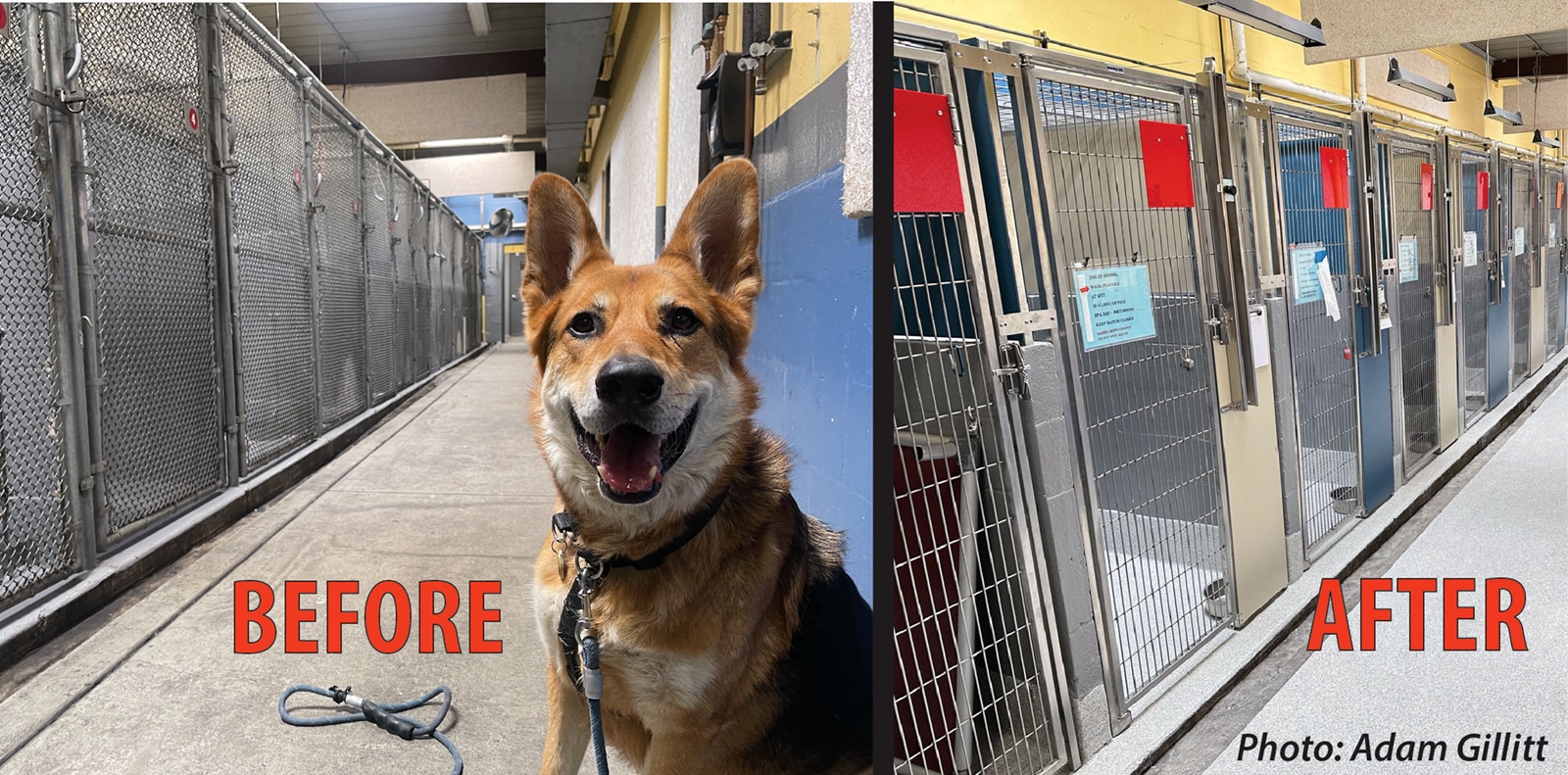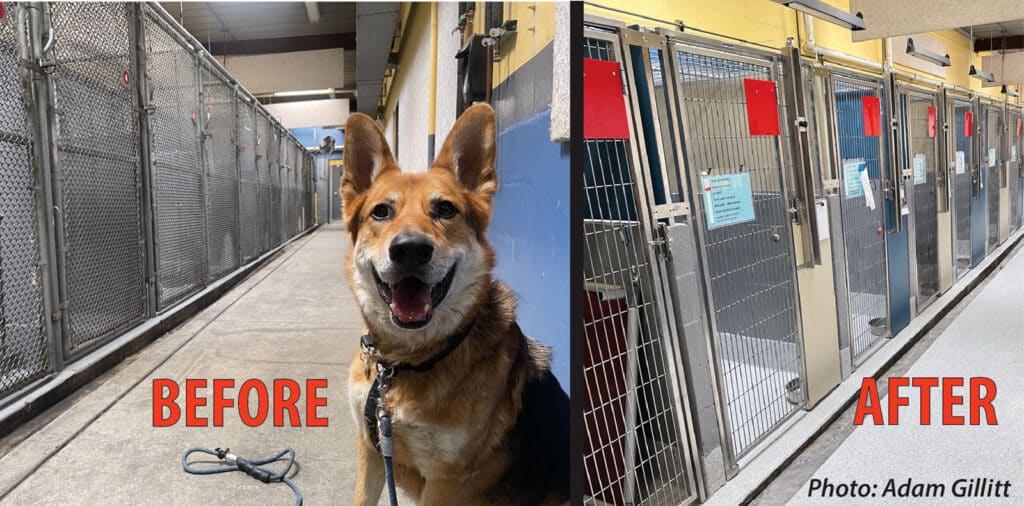 This past week, the newly renovated kennels opened back up at the Alameda Animal Shelter and all the dogs that were fostered or taken out to "The Ranch" started arriving back to FAAS. The new kennels are awesome! The old chain-link cages are gone and have been replaced with beautiful, shiny stainless-steel grids. The formerly bare concrete floors are now sealed with a thick epoxy anti-bacterial sealant that is resistant to just about everything. I loved the speckled blue finish. Very chic.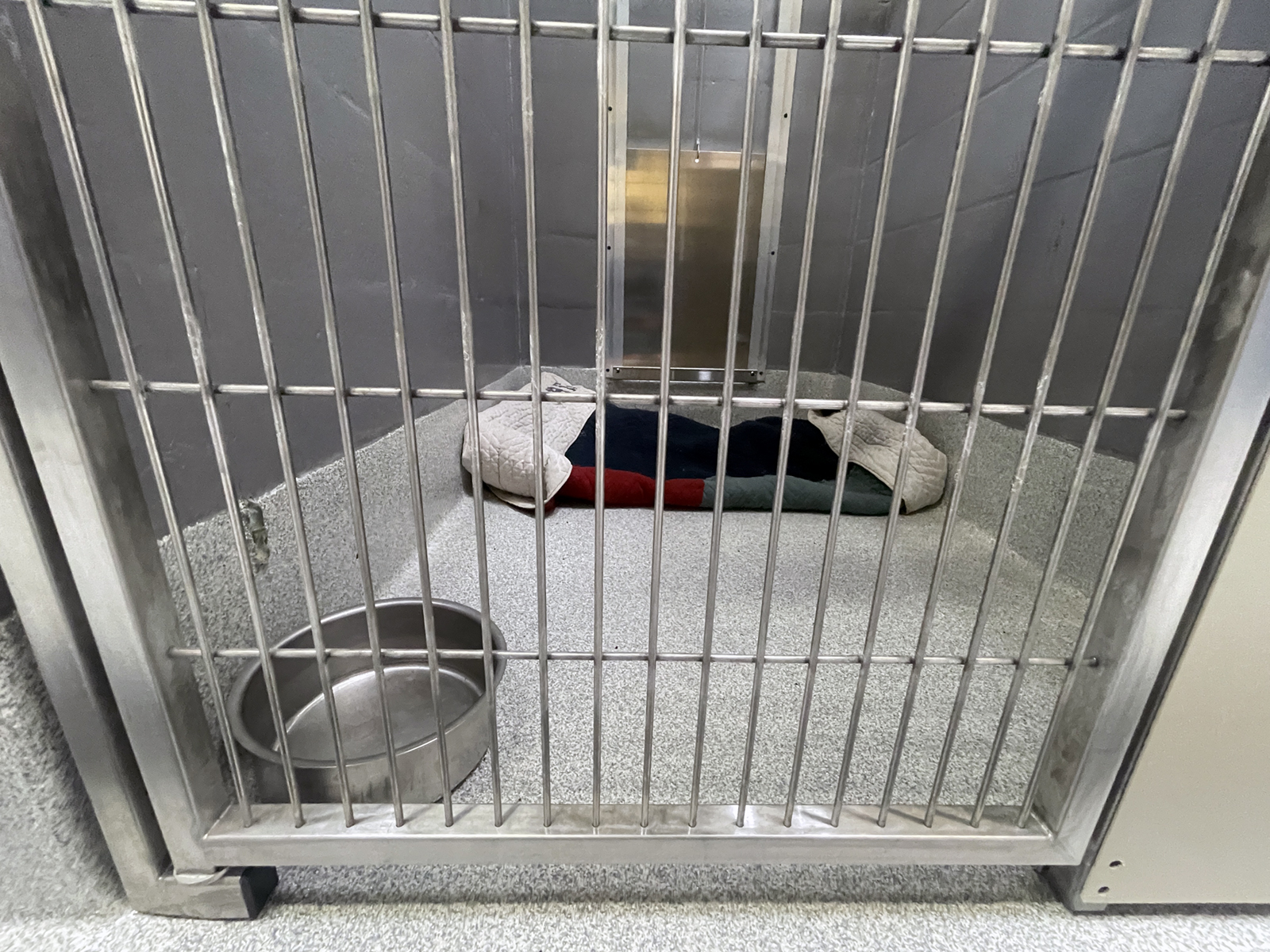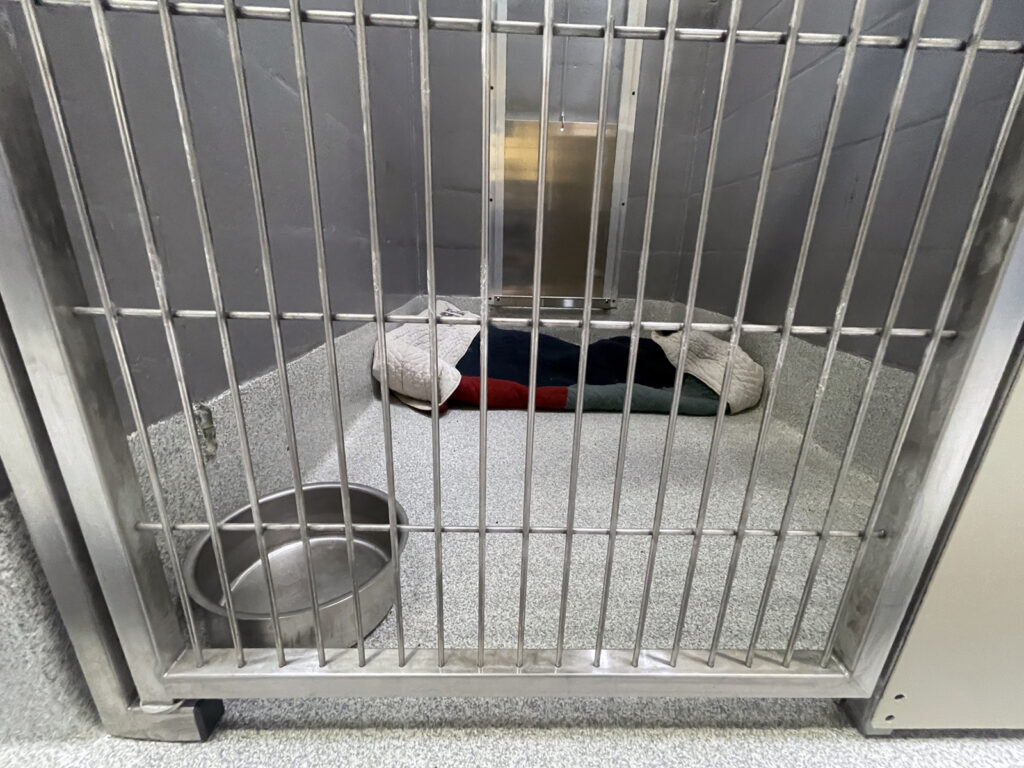 Each kennel has a nice thick blanket and a water bowl. Some of the kennels have an adjacent outdoor area that now has a fancy slide so it's super-easy to let the residents get some fresh air.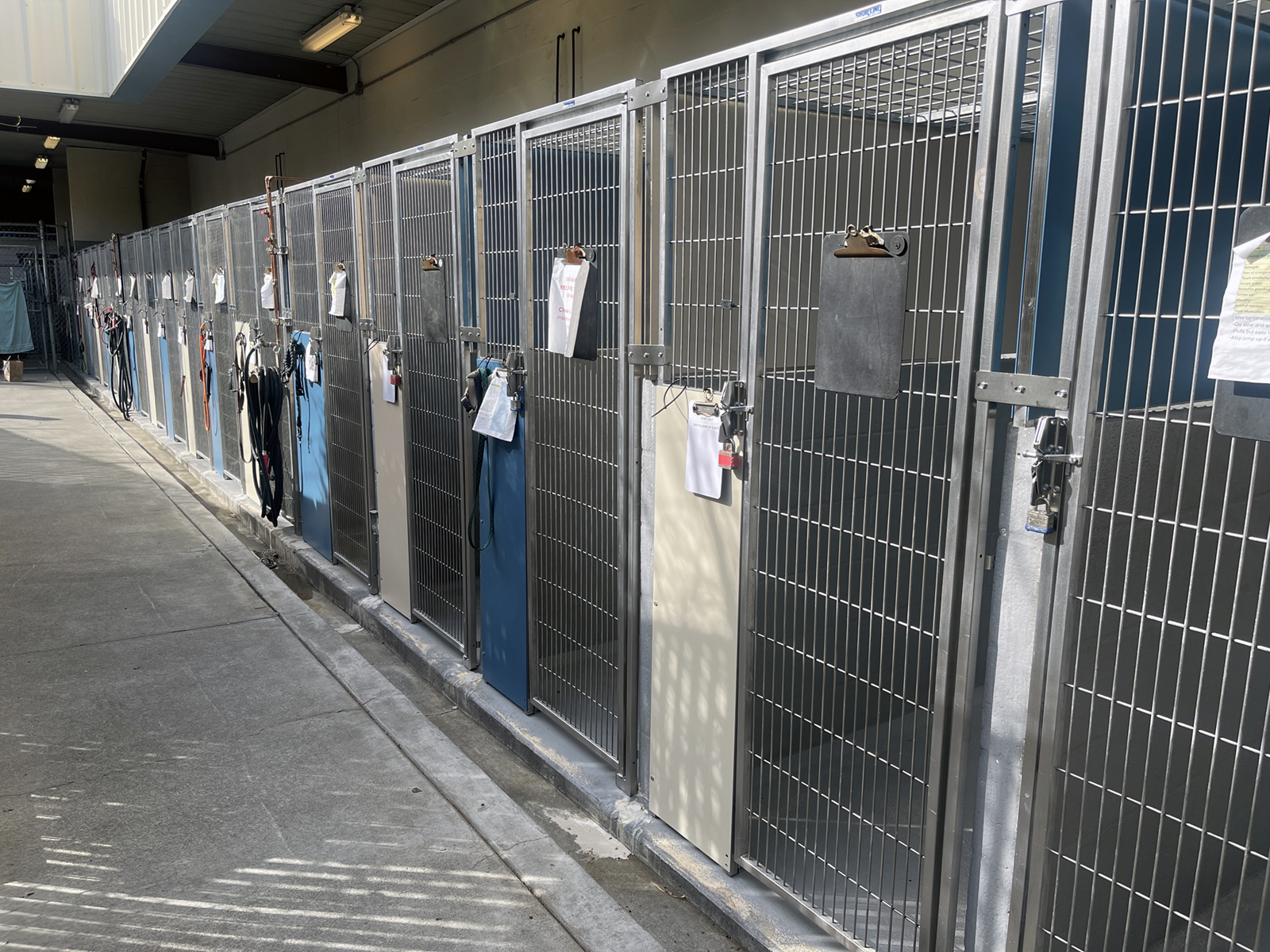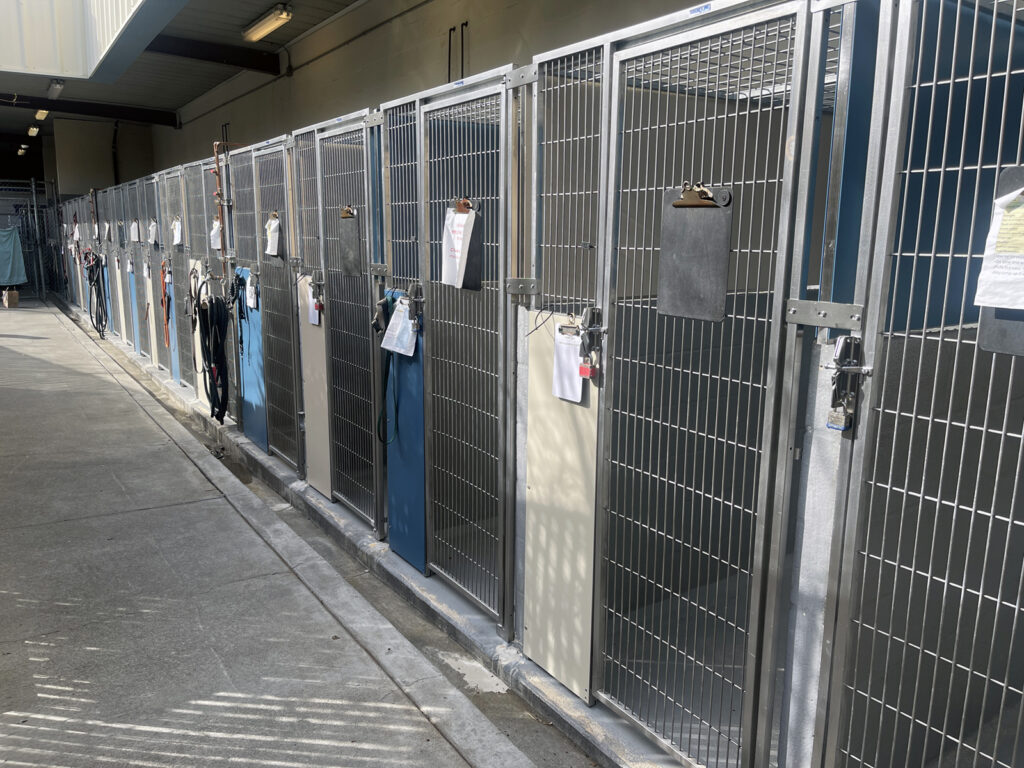 Even the outdoor kennels got the new treatment!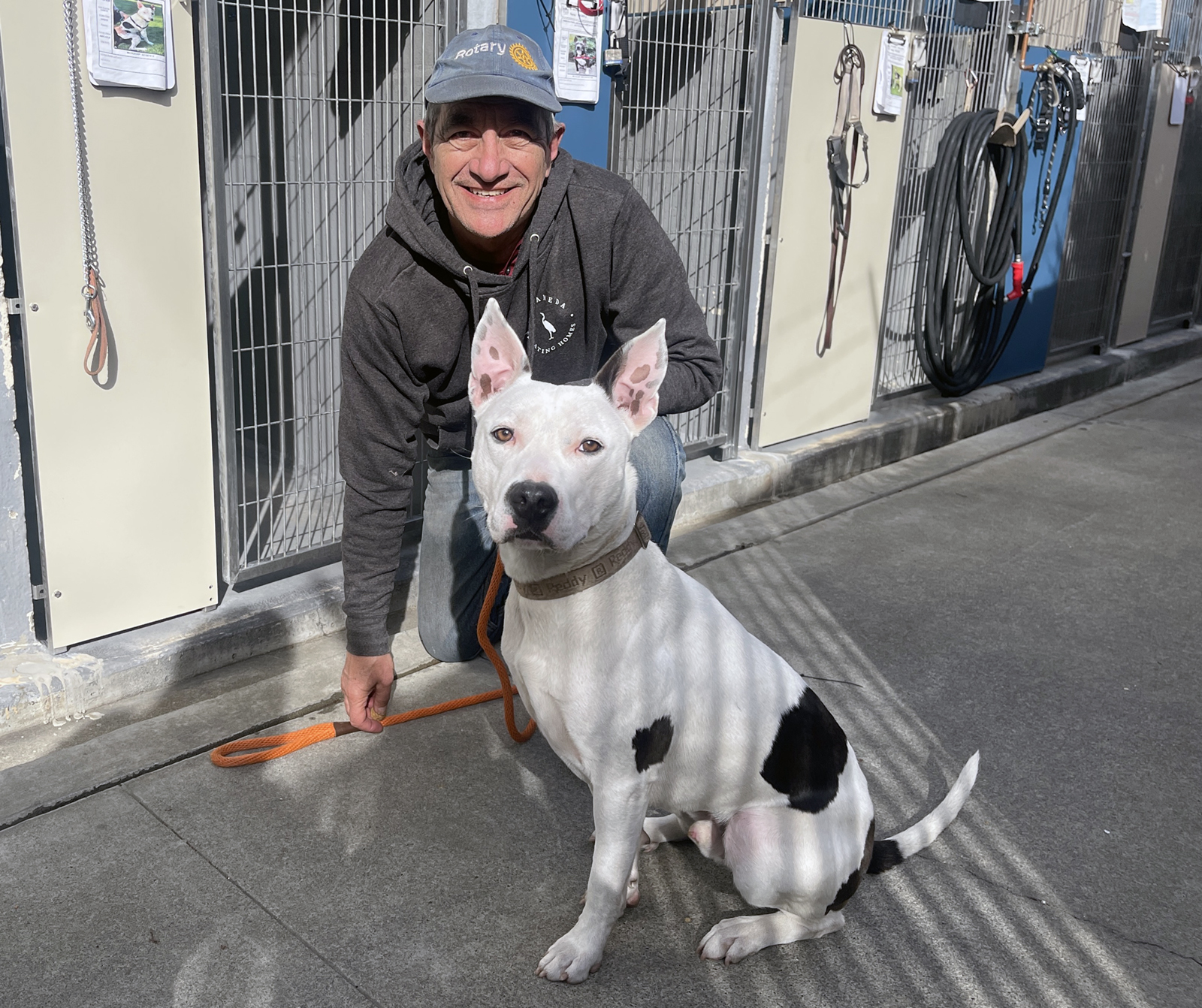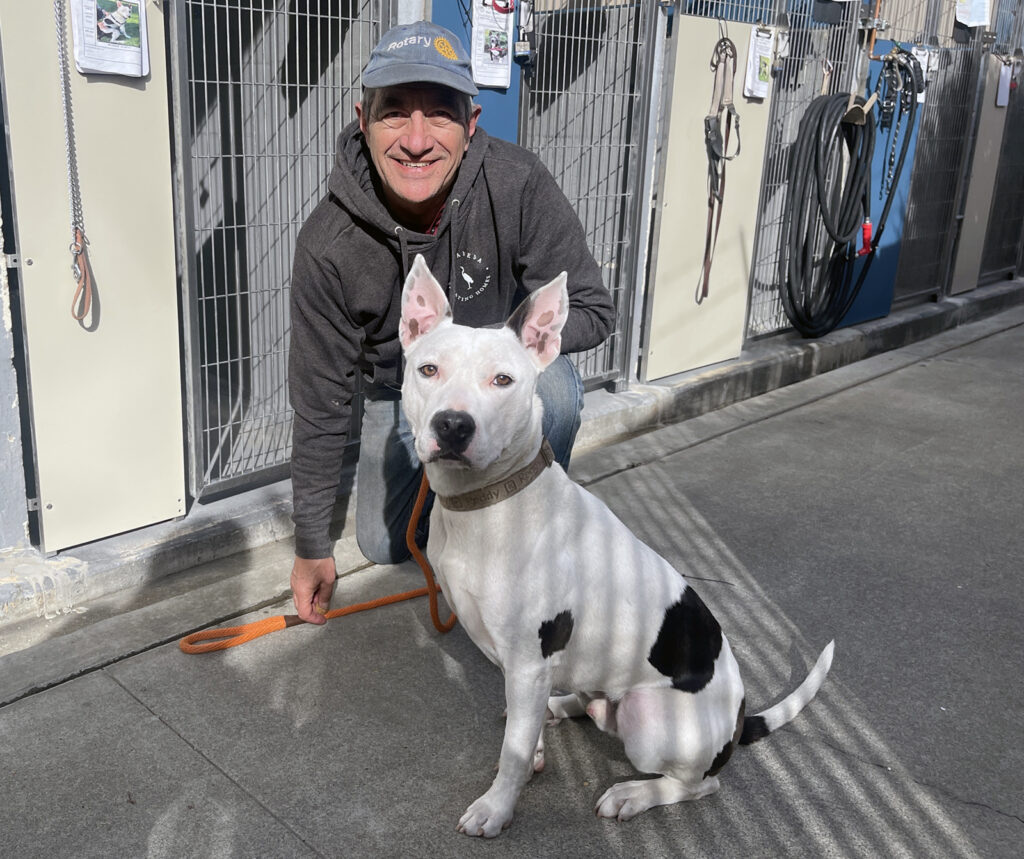 My human companion stopped by to check it all out and had a chance to connect with Angel. This photo and all the following photos are courtesy of FAAS.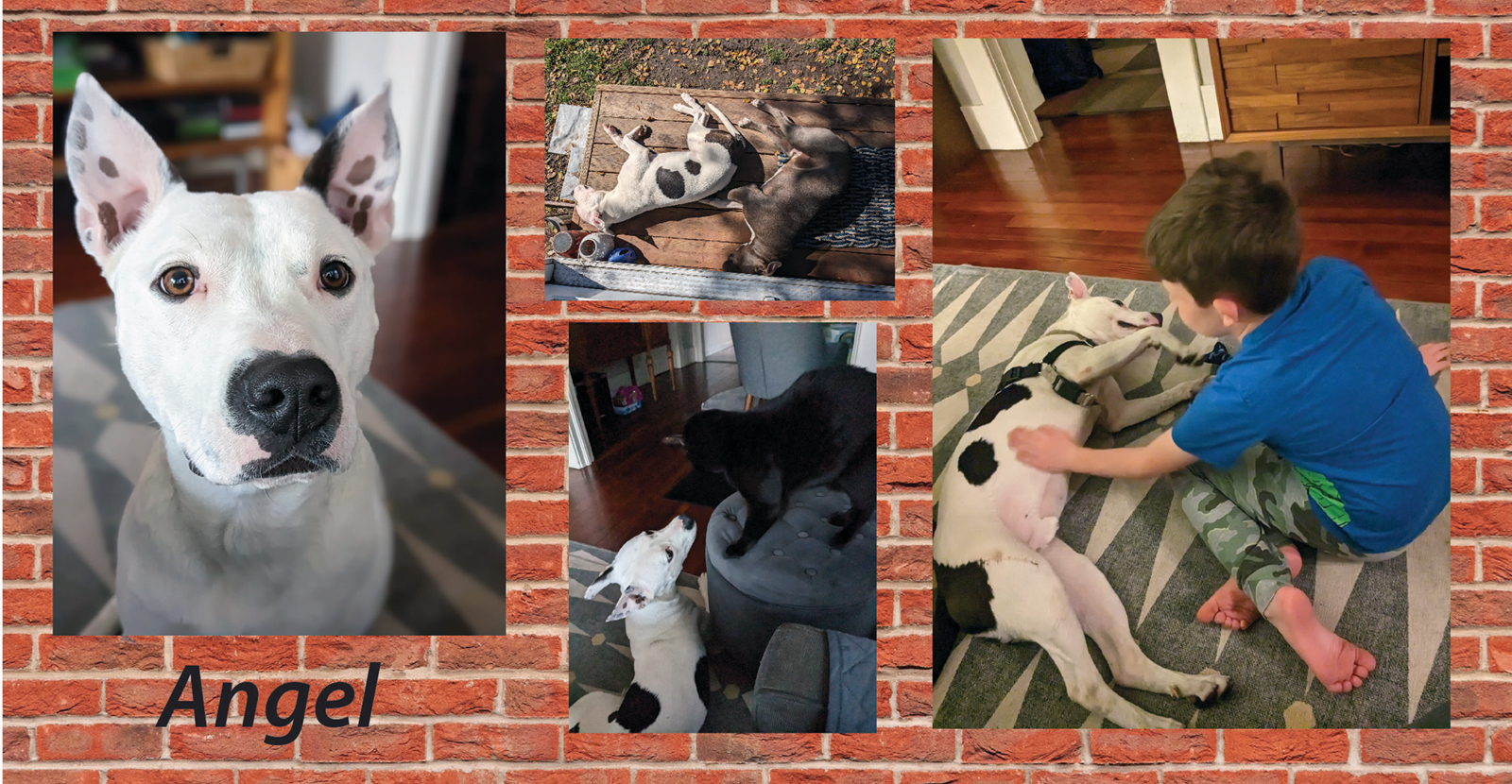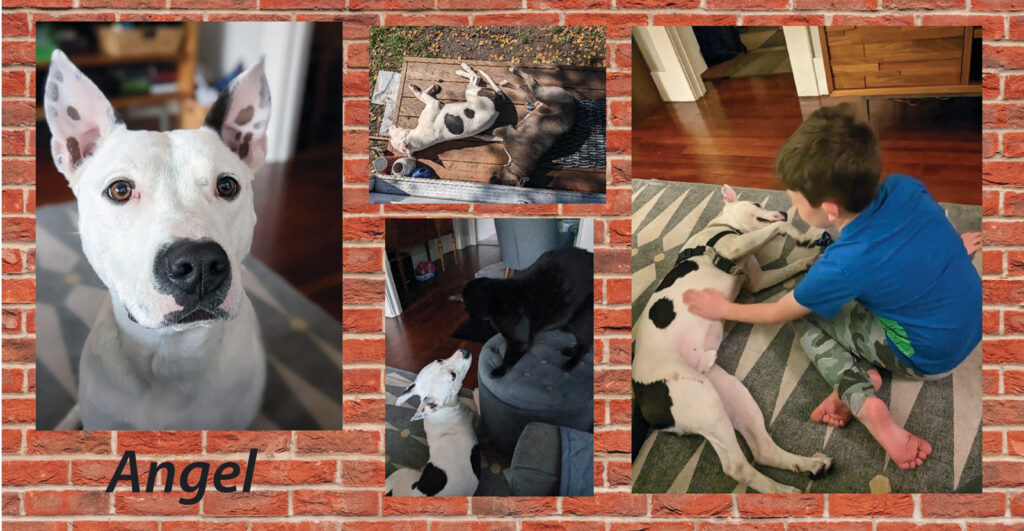 Here's what Jeromy and his family, who fostered Angel, had to say. "Angel has been a guest for three weeks in my home, which is small and packed with two kids, two adults, a fat pit bull and a cat. Check out the pics of him cuddling with Coleman, sniffing the cat, and napping with Radar for proof that he is cool with all creatures."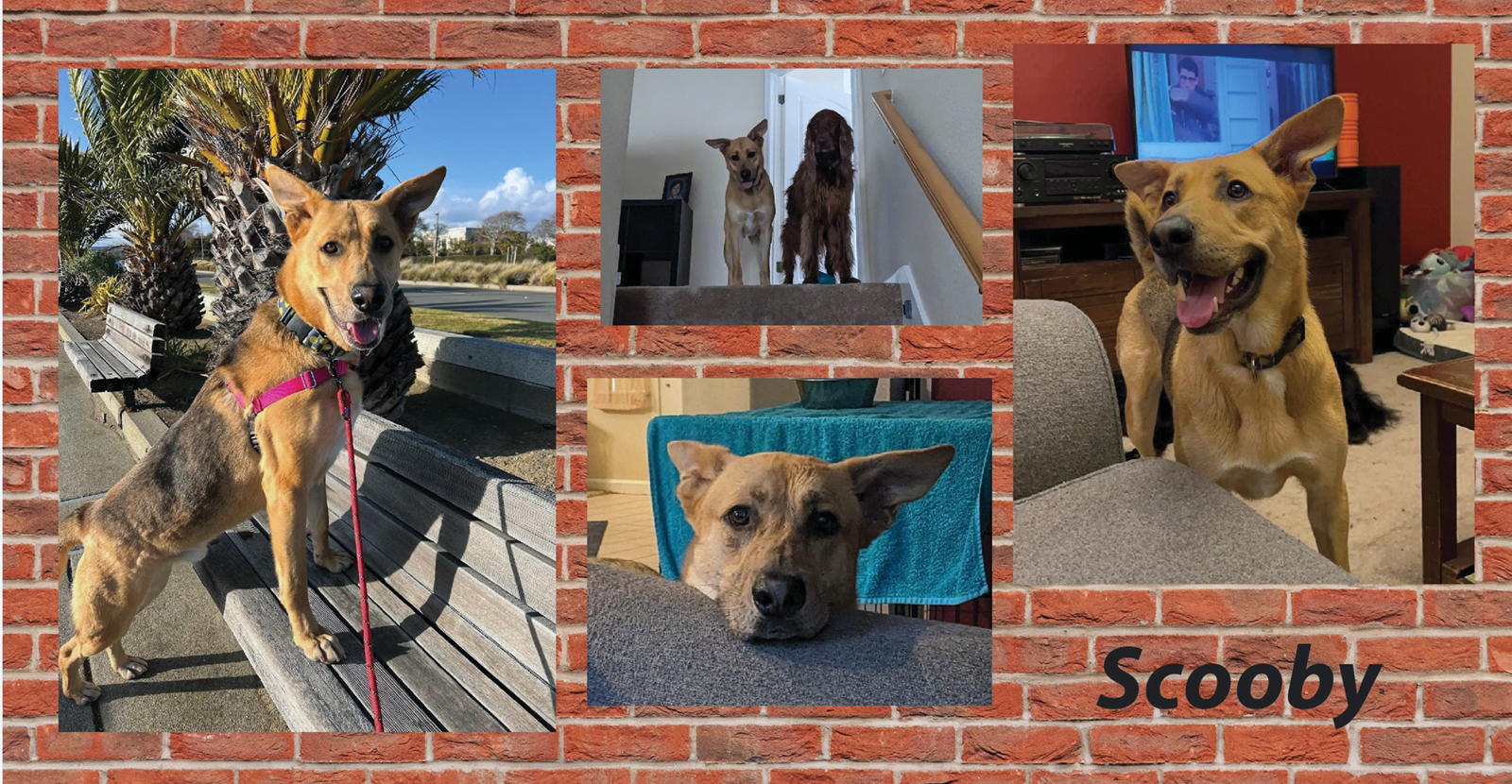 Scooby was also fostered, and the home he enjoyed had dogs and older kids. At first, he was a little awkward, but settled in nicely once he got familiar with the house and family routine.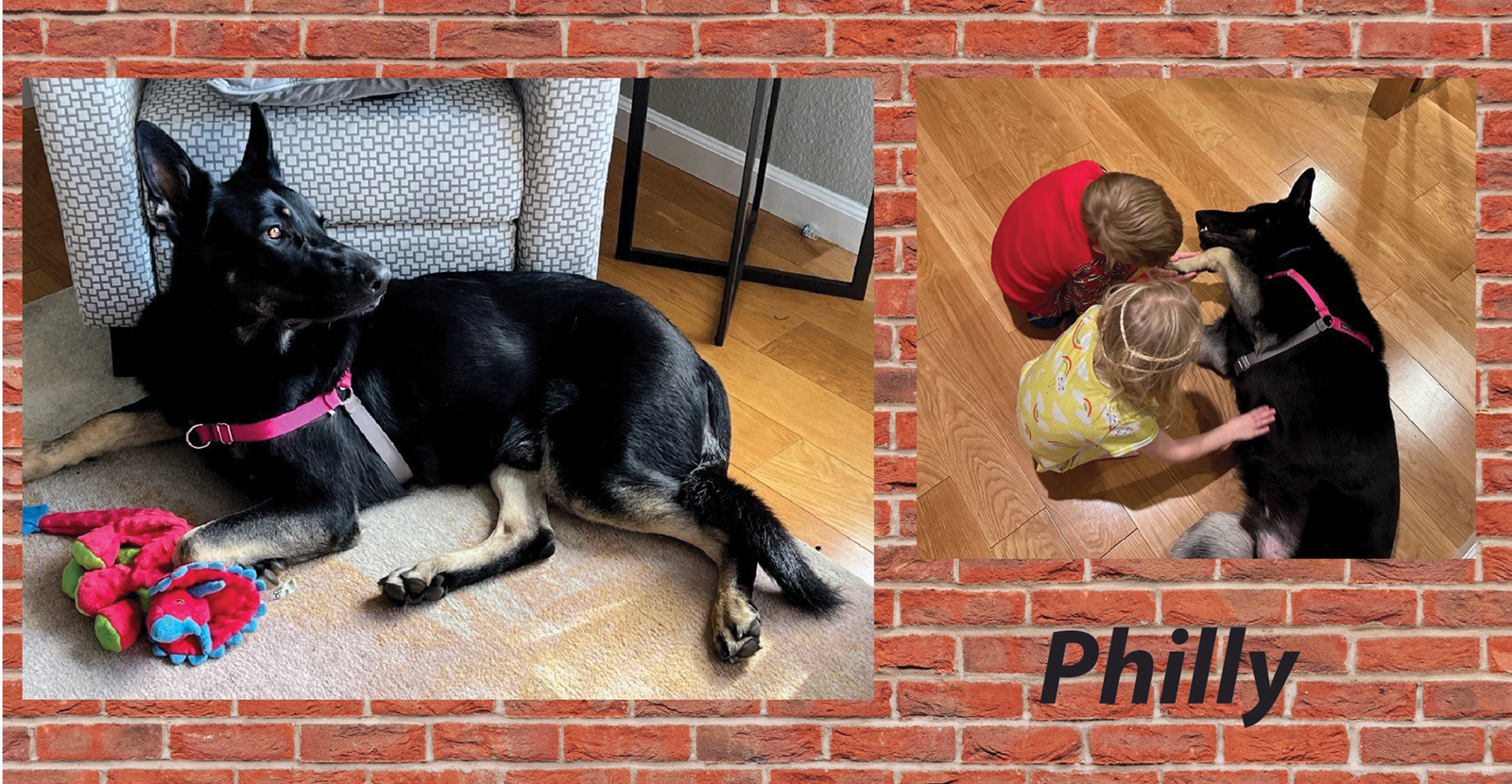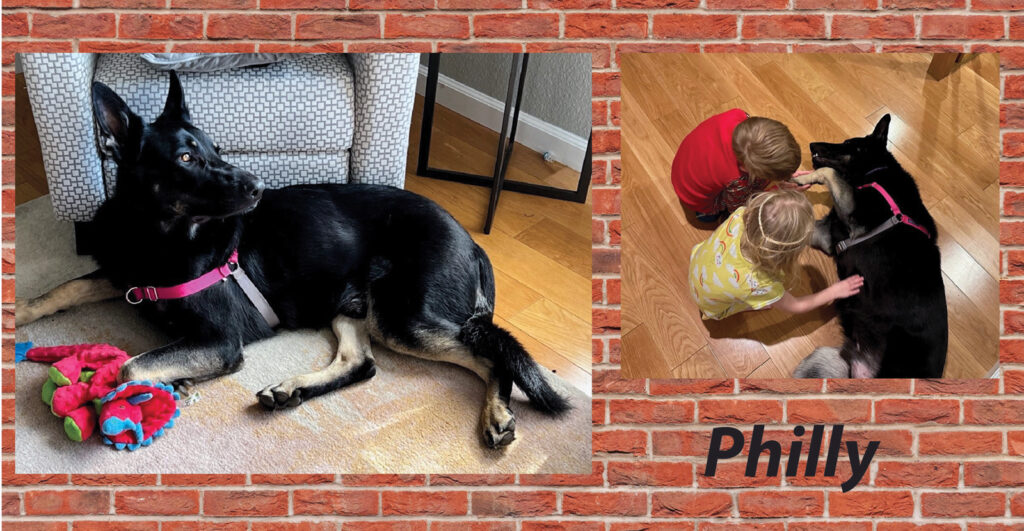 Philly is a beautiful German Shepherd, and she was fostered with kids and did great— she's not destructive, not reactive, just a very good dog.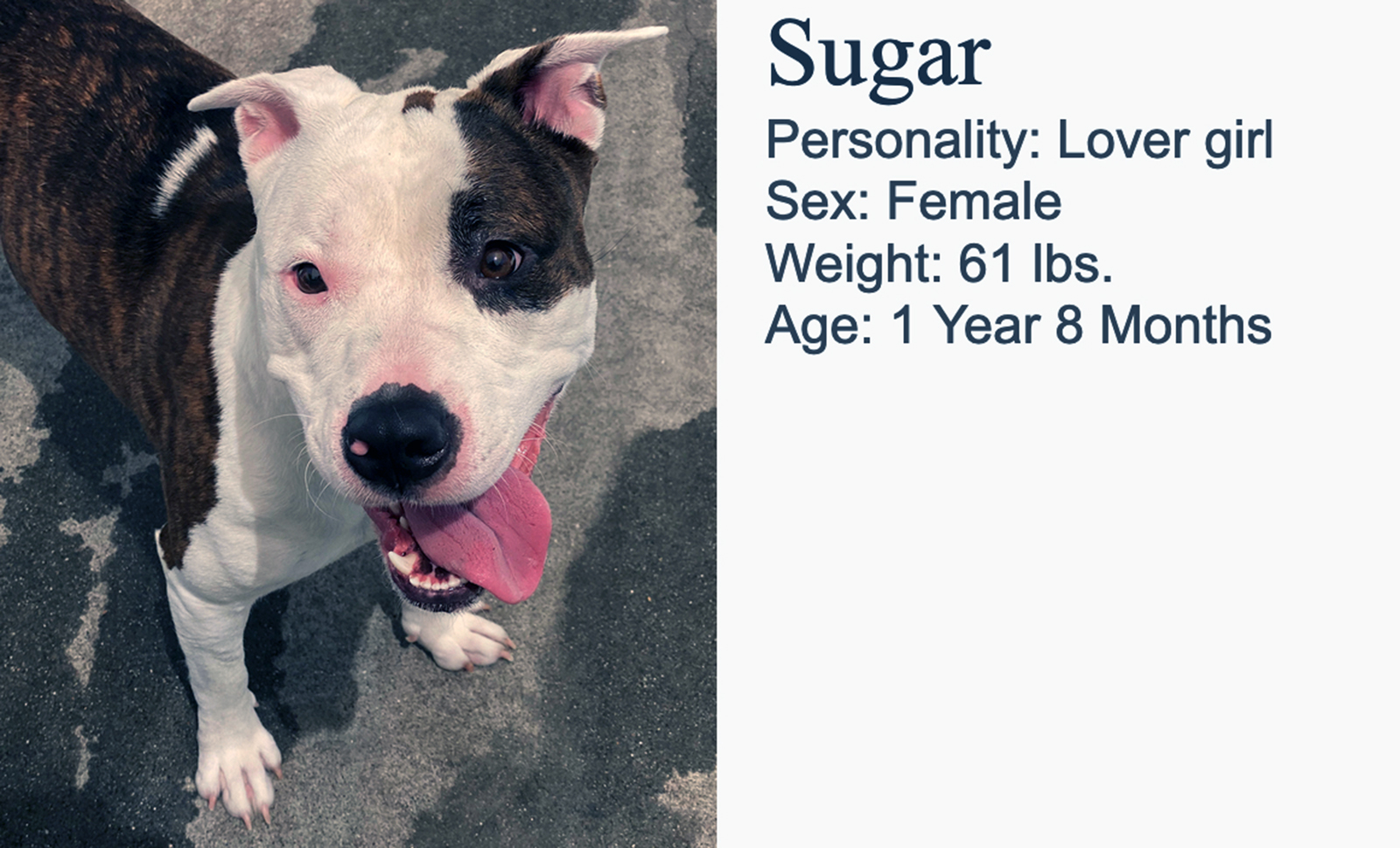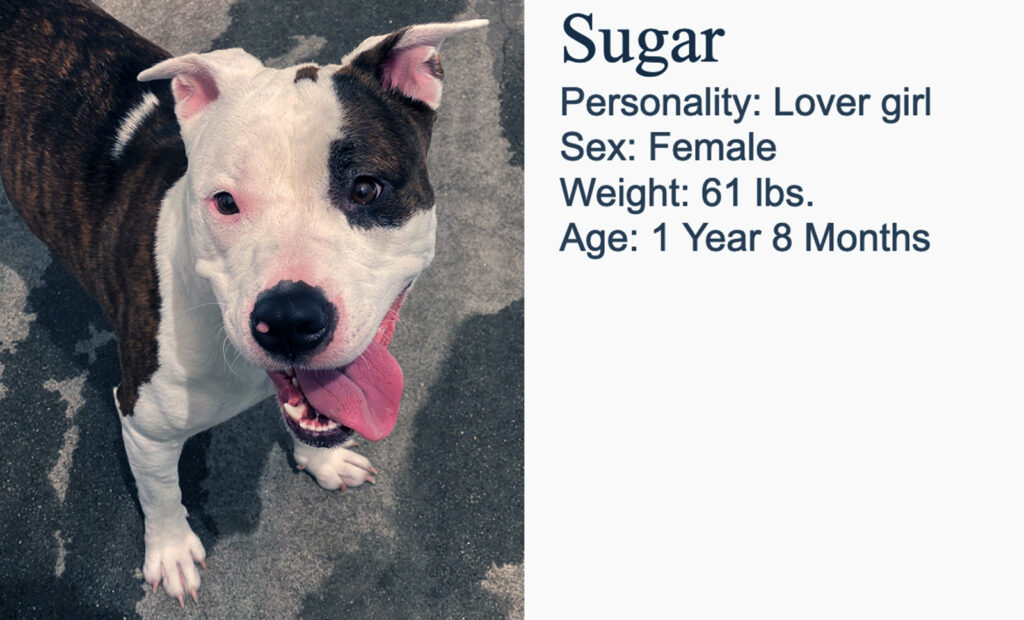 Sugar is a cuddle bug, reactive to other dogs, but good in the house. She was fostered in a house with teenagers.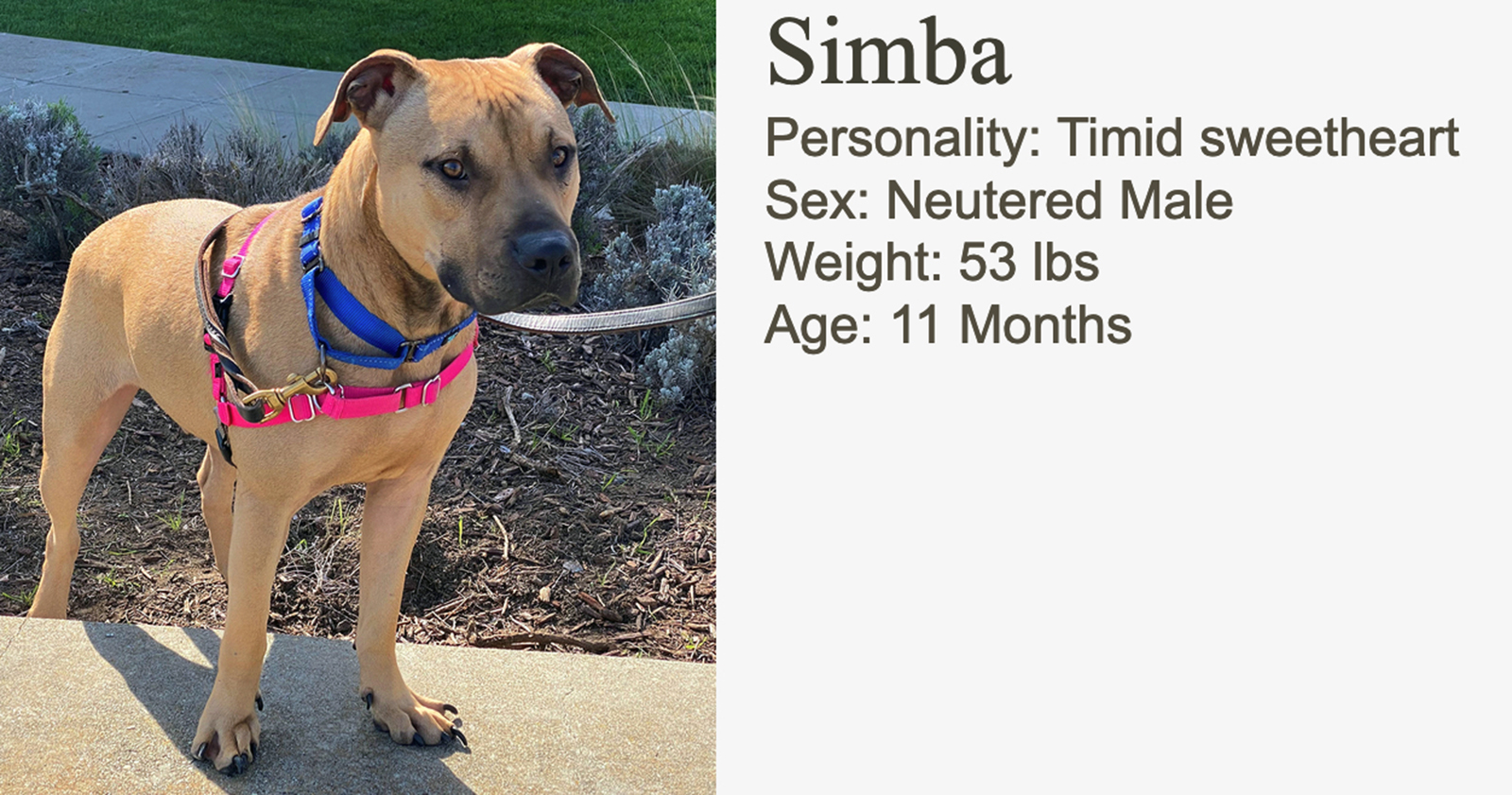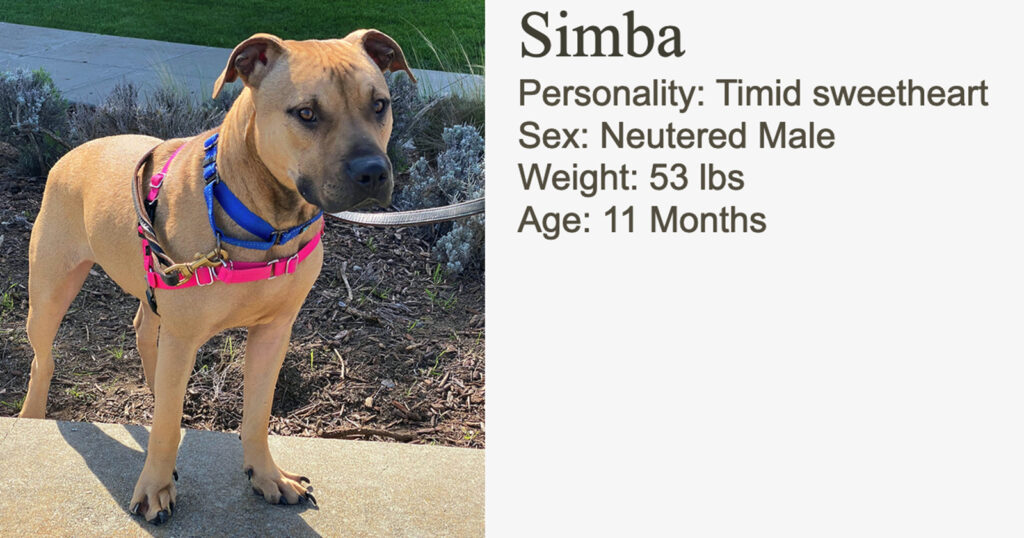 Simba is also a cuddle bug with his people but wary of other dogs. It would be a better situation for him if he is the only dog in the home.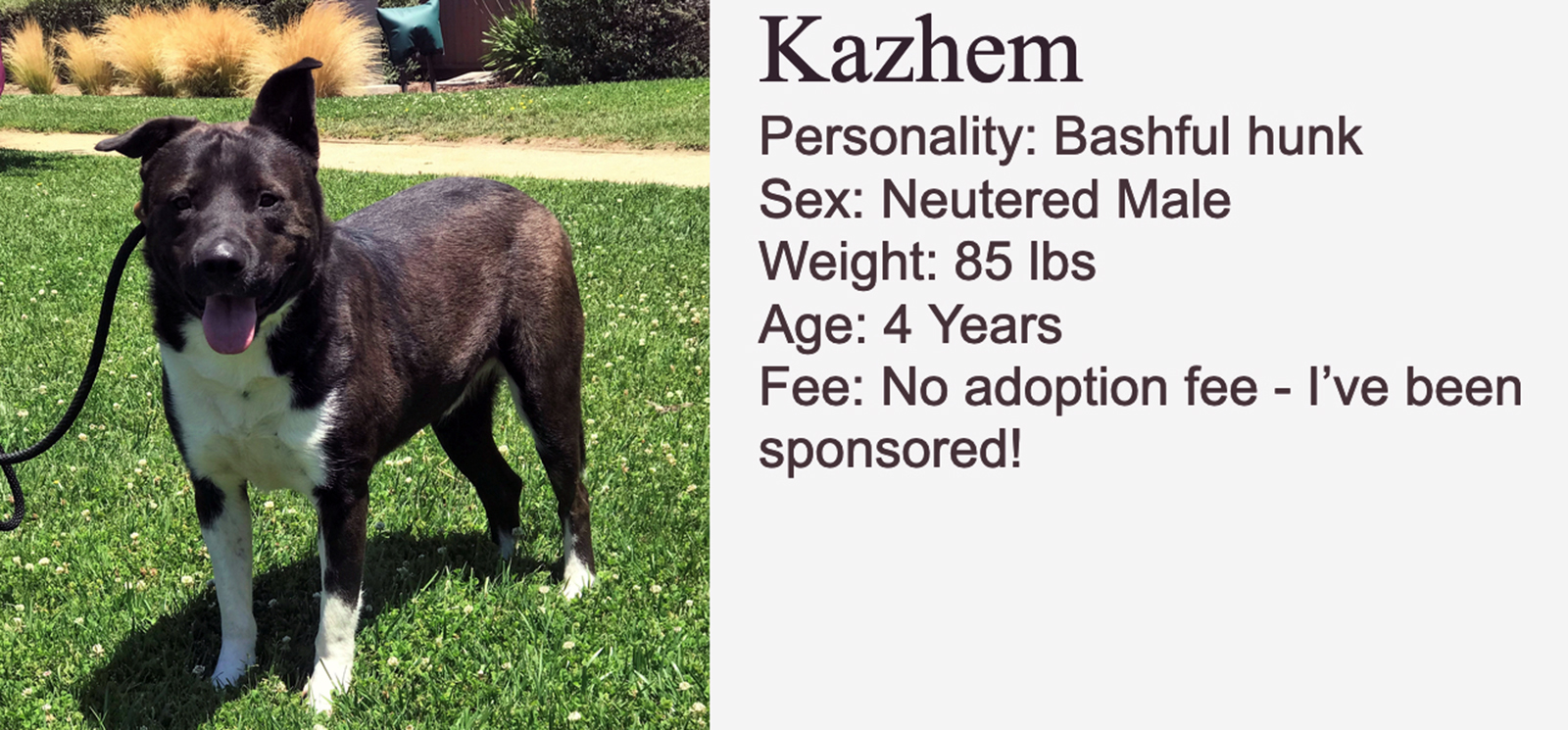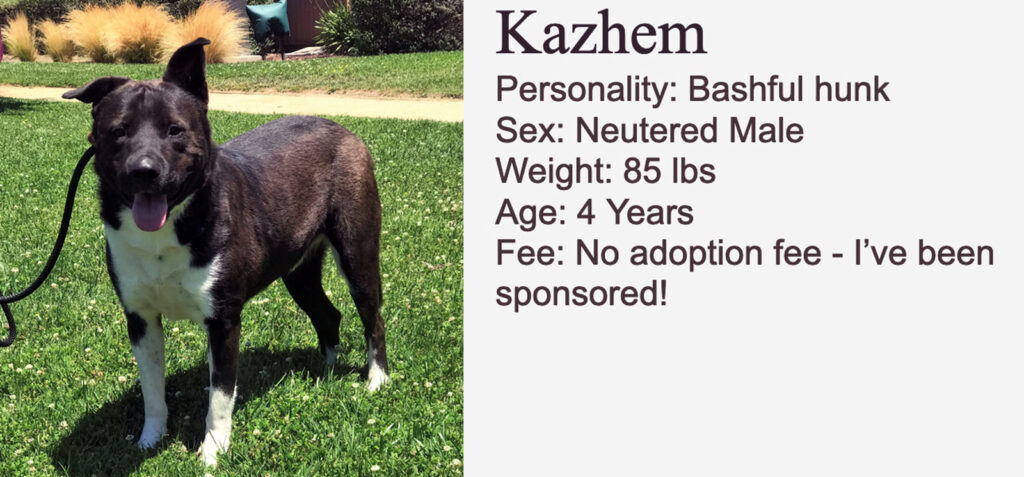 Kazhem is timid initially and has been with us for one and a half years. He is quiet and likes to be in the house with his people, but he gets anxious if left alone. He feels more comfortable outside when his people leave the house. He needs a home with a securely fenced yard.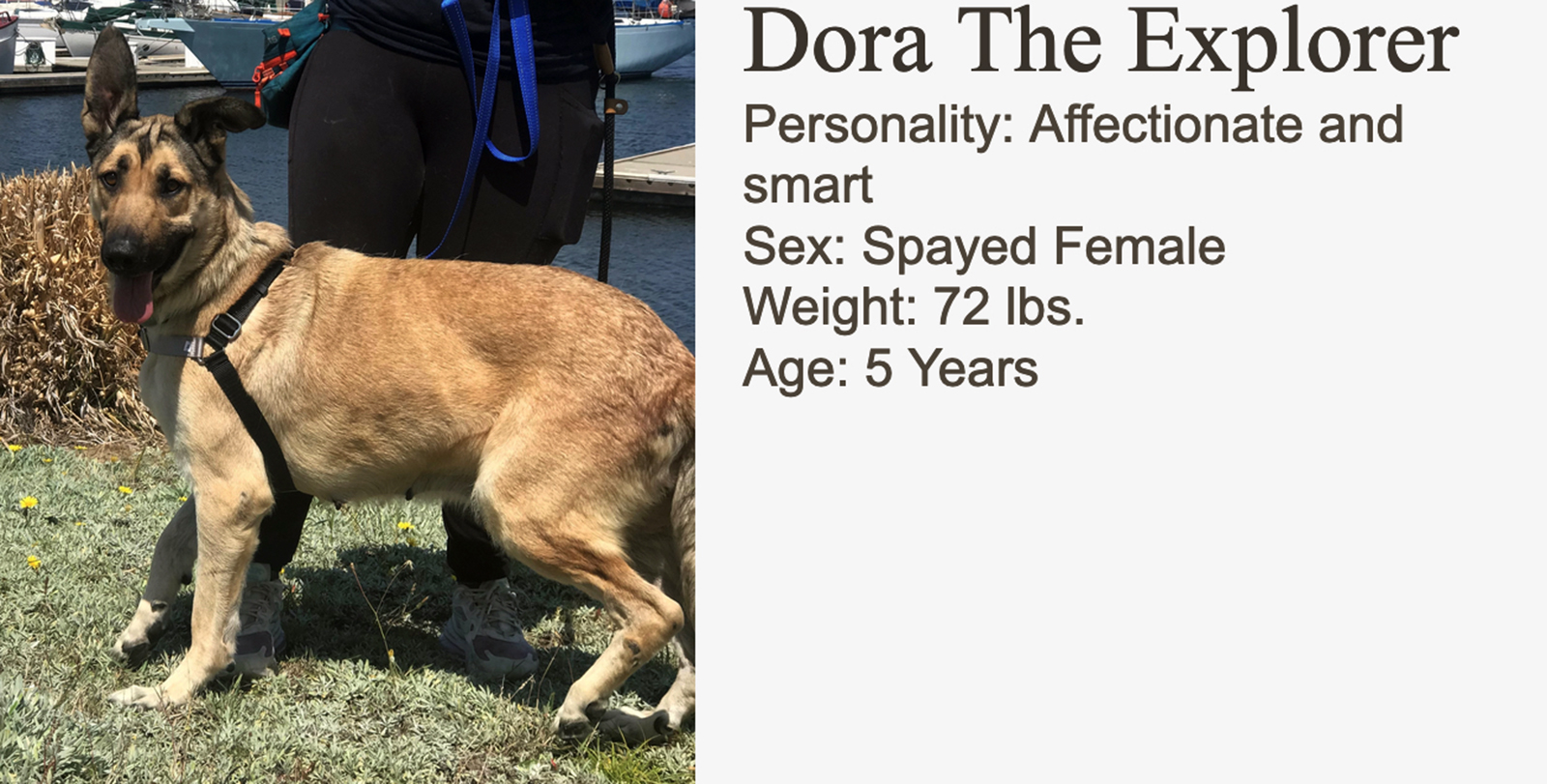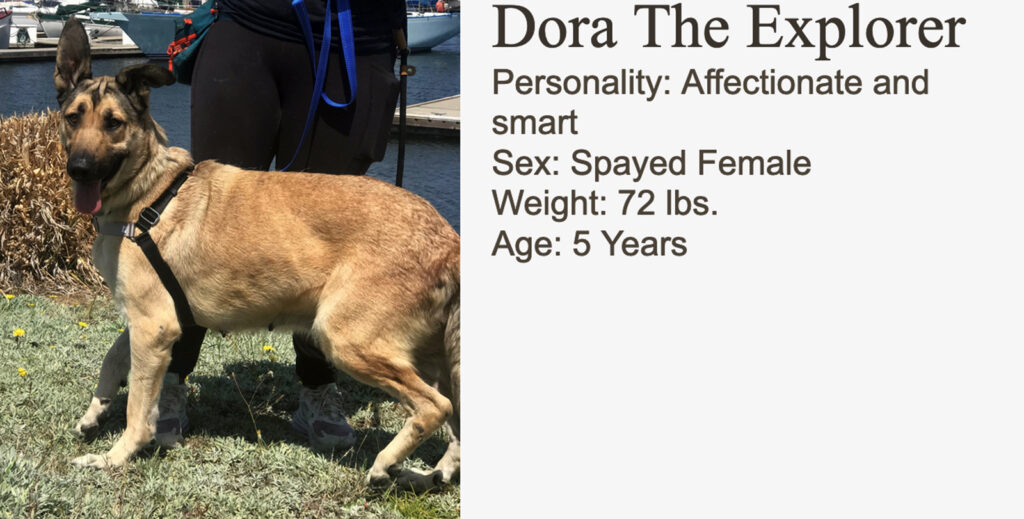 Dora was out at the ranch in Castro Valley for the month and really enjoyed the big areas to run in and explore with other canine friends.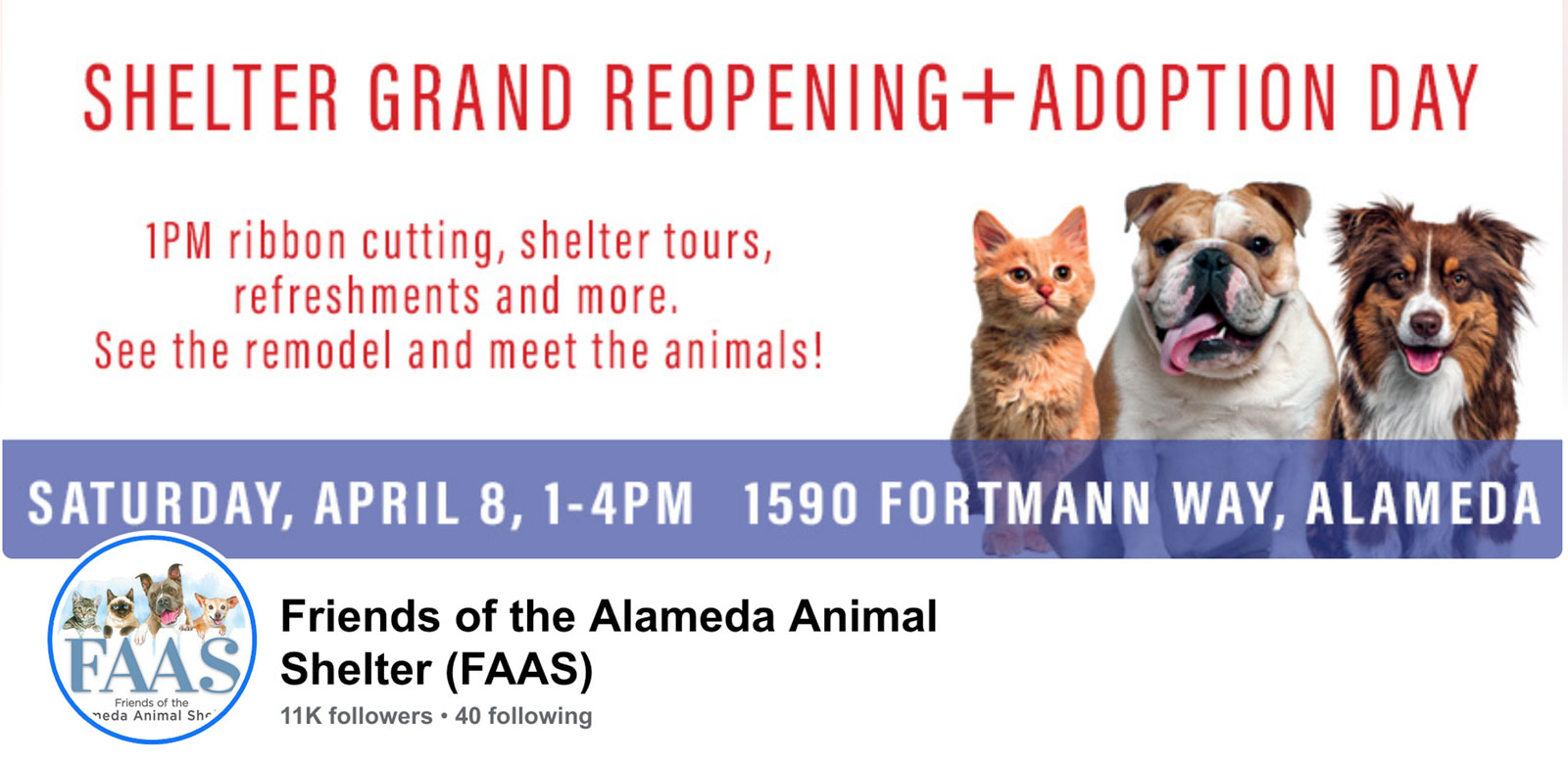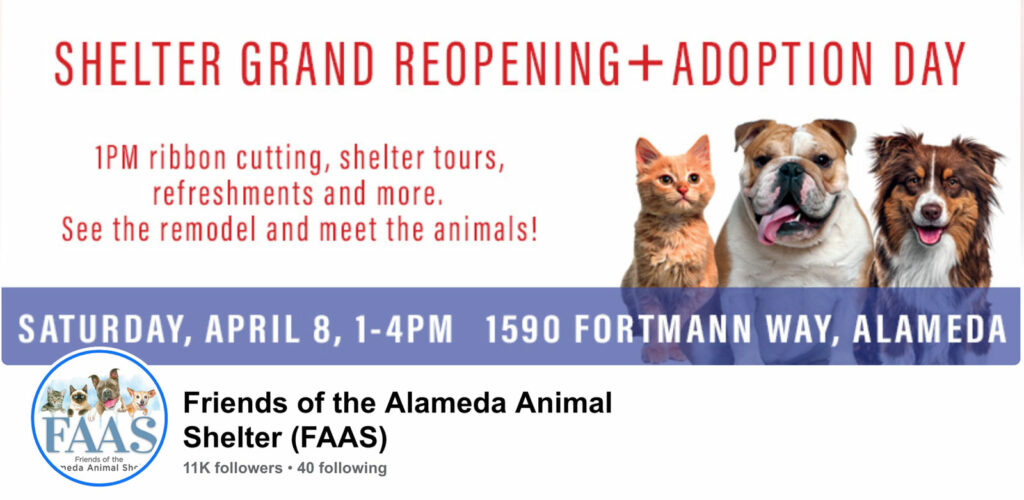 FAAS will be having a big grand reopening celebration and ribbon-cutting next Saturday, April 8, from 1 – 4 p.m. at the shelter, 1590 Fortmann Way. I hope you will come on down and see the new kennels and maybe take one of these buddies I just introduced you to out for a spin. There will be plenty of treats both human and canine.
Mouf, Roving Reporter
Bear's-Eye View of Alameda
Mouf and his human companion can be reached via [email protected]. Their stories are collected at AlamedaPost.com/Jeff-Cambra/. All photos by Jeff Cambra.