If you're looking for unique and meaningful Christmas tree decorations, consider supporting the efforts of local Scouts with laser-cut ornaments. Designed and made with care by youth in Alameda BSA Troop 1015 in collaboration with ACE Maker Space in Emeryville, these ornaments are made of either maple or cherry wood and feature designs of Scout rank and merit badges or aquatic life.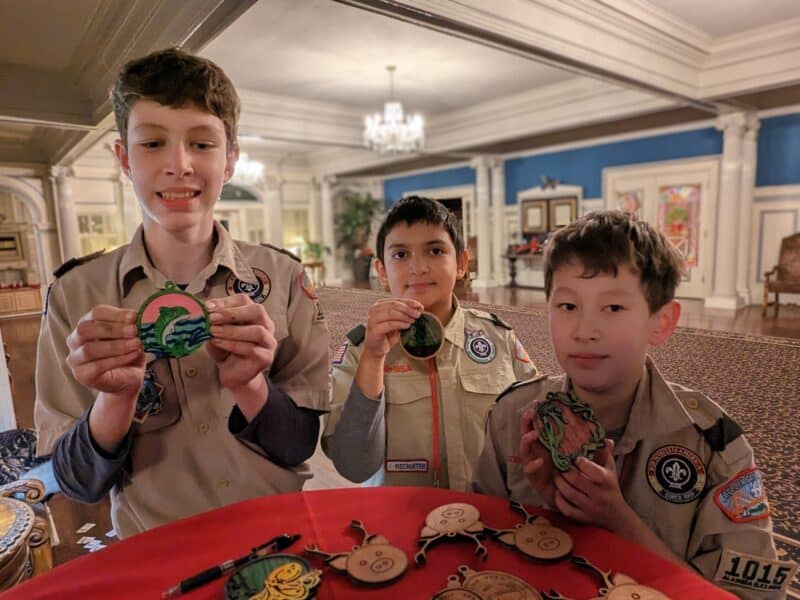 Not only are these colorfully stained ornaments beautiful and well-crafted, but they also support a good cause. The proceeds from their sale go towards supporting Alameda Elks Lodge-sponsored Troop 1015, which offers scouting programs for both boys and girls. You can purchase the ornaments by mixing and matching the sets of Scout badges or aquatic life designs. They are available for $15 each, or you can get a discount by purchasing three for $40 or six for $75.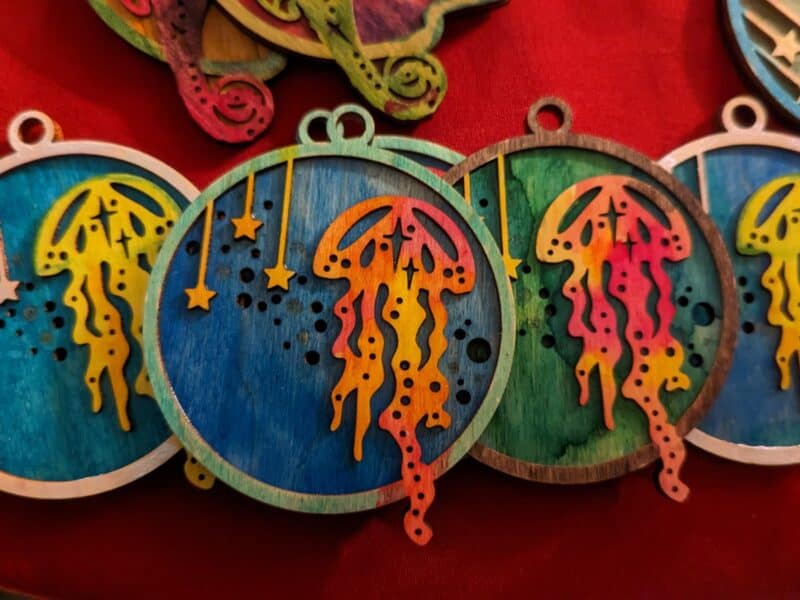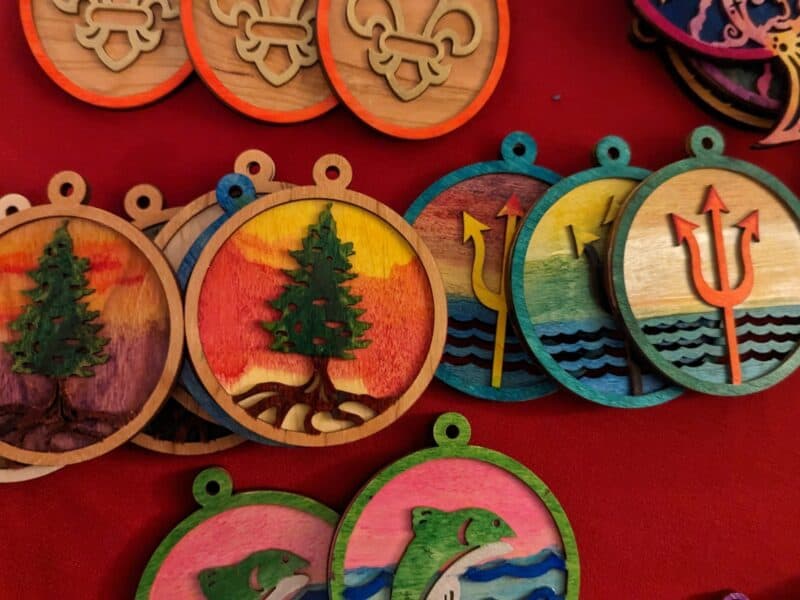 If you're on-island, you can have your ornaments delivered to you. Alternatively, you can grab some in person this Friday, December 23, at Christmas Tree Lane when the Troop is there from 5:30 to 8:30 p.m. Be sure to act quickly if you want to get your hands on them—sales end when the ornaments are gone! To place an order, email [email protected].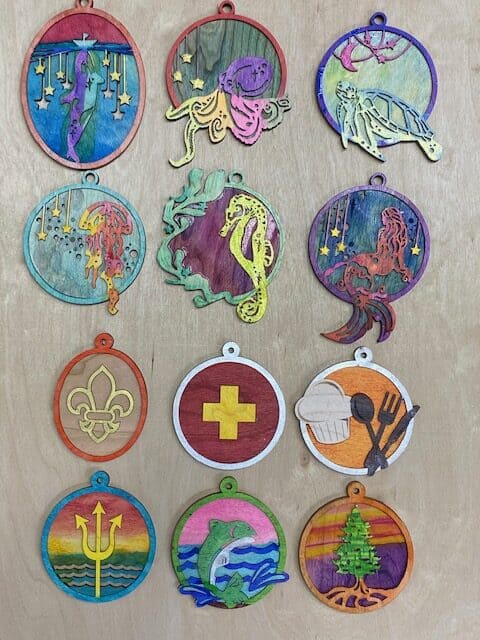 Also, Scouts from island Troops 11 and 73 will be picking up, and then recycling, Christmas trees on Saturday, January 7—an annual charity fundraiser in Alameda since 1972. If you'd like to have your tree scooped up, order service now online or call 510-473-6802. Prices range from $5 (small) to $20 (extra-large). Don't have a tree, or have an artificial one? The Scouts are accepting donations to support their efforts. For more details, see "Boy Scouts to pick up trees after the holidays."
Rusty Blazenhoff is a recovering East Coaster who still finds delight in what our great island has to offer. Contact her at [email protected]. Her writing is collected at AlamedaPost.com/Rusty-Blazenhoff/.