Alameda sequel site set to open this week.
Prepare to tee off, Alameda. Subpar Miniature Golf is back in town. It's bigger, better, and on the cusp of its much anticipated opening. Golfers will soon be able to putt their way through 18 holes (technically 19) themed to familiar local landmarks, starting with the Caldecott Tunnel and ending with an actual VW Bug called "Berkeley Beetle."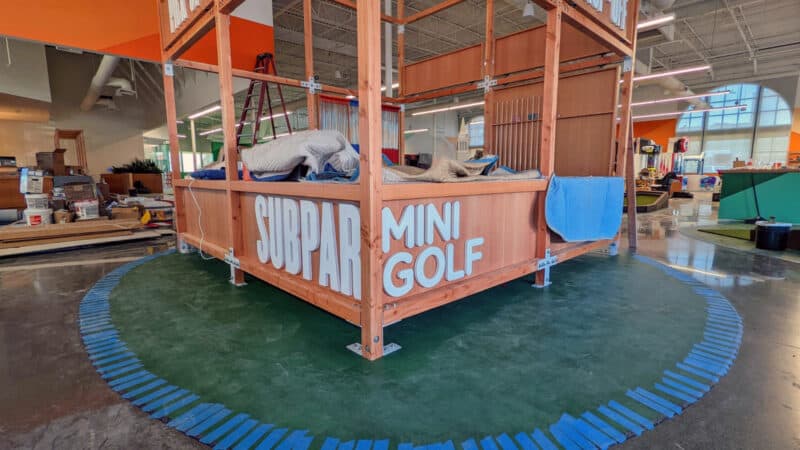 Subpar Miniature Golf is back
Subpar Marketing Director John Sanchez invited Alameda Post to preview its newly-greened course at 1600 Park Street in anticipation of its soft opening later this week. He shared, "If our permits are granted on Wednesday, the doors will open as soon as Thursday."
Now, a lot has happened since Subpar first opened at its original location in 2012. So, before we get to the photos we took of the new space, we'll briefly catch you up on the last 10 years.
Overcoming obstacles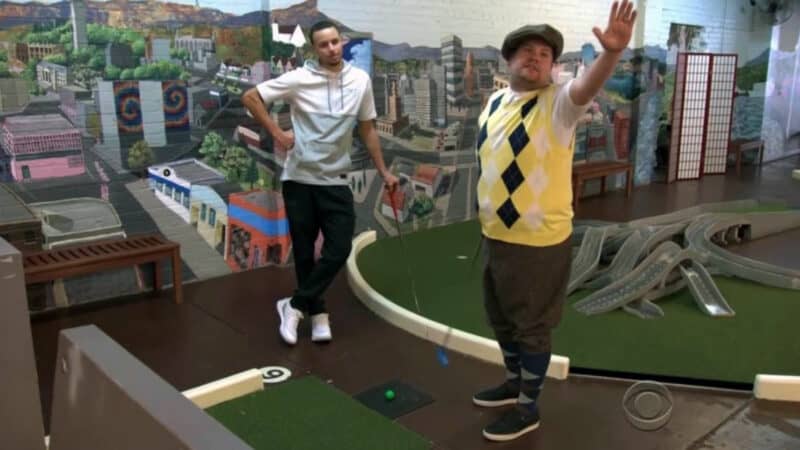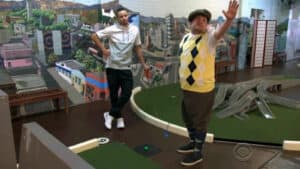 To start, Subpar was put in the spotlight when basketball legend Stephen Curry played a round of mini golf on its course with "Late Late Show" host James Corden. The viral segment, which also has Curry and Corden singing Disney songs in a car, has racked up over 12.7M views. That was spring of 2017.
By the end of that year, the lease at the original Alameda location was coming to an end and could only be extended another year. Owner and Founder Mike Taft attempted to relocate his business to South Shore Center but was inexplicably blocked from getting a lease there by another tenant, Ross Dress for Less. The incident was a disappointment for Taft and his team, and it caused a big upset in the community. Subpar's original Park Street location closed on November 20, 2018, with no new site in the works.
In the same two-year timeframe, officials at Ghirardelli Square got in contact with Taft about bringing an indoor course to the San Francisco tourist destination, which he did. That course is going strong in the square's Lower Plaza.
A town favorite returns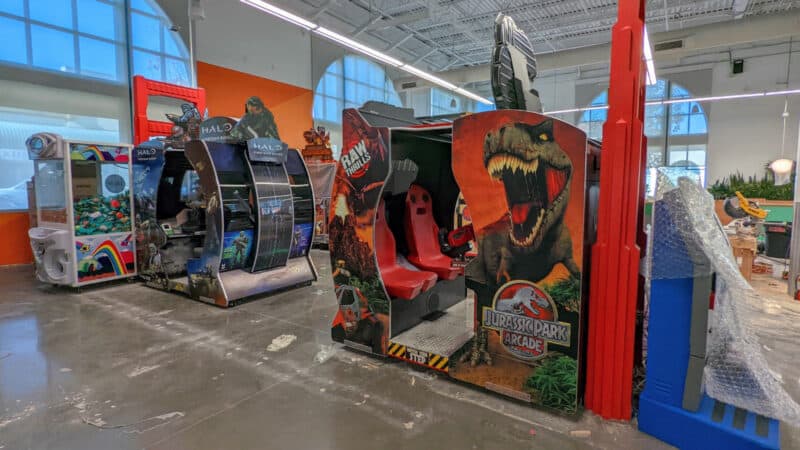 Now, luckily for us, Taft and his team never forgot where Subpar got its roots, even when the pandemic paused his search for a new location on the island. When Walgreens left the corner of Lincoln Avenue and Park Street, a huge space—and opportunity—opened up. Taft eventually took over the former drugstore at 1600 Park Street, and announced on Facebook that a new Subpar Mini Golf would be built in its place. That was January of this year.
Subpar's new indoor space is over 16,000 square feet, twice the size of its original location. Plus, it has an adjacent parking lot with 52 dedicated spaces. The previous spot, which opened on a different block of Park Street in August of 2012, only had metered street parking.
The original course had a Bay Area theme, Ghirardelli Square's course has a San Francisco one, and the new one is themed to Alameda County. Yes, they've included holes specific to the city of Alameda.
Better than ever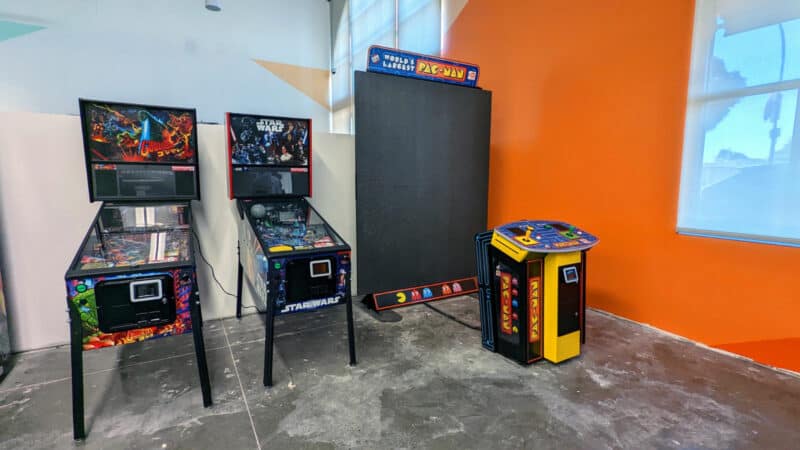 As you'll see in the photos, the new course is high on concept, with details to delight visitors of all ages. There is nothing "subpar" about this place. Everything is top notch. This is a carefully designed space that took lessons from its past. For instance, embedded glow-in-the-dark elements and LED lights were included at the design level, unlike before. This time, there's a kitchen that will serve food, plus beer and wine.
The long wait was worth it. This is the indoor miniature golf course, party venue, and arcade amusement center our island city deserves. And don't worry, Alameda Subpar Miniature Golf will be around for a good long time. It's under a 16-year lease.
Get a sneak peek of your new family-friendly mecca
Your East Bay mini golf journey starts at the Caldecott Tunnel.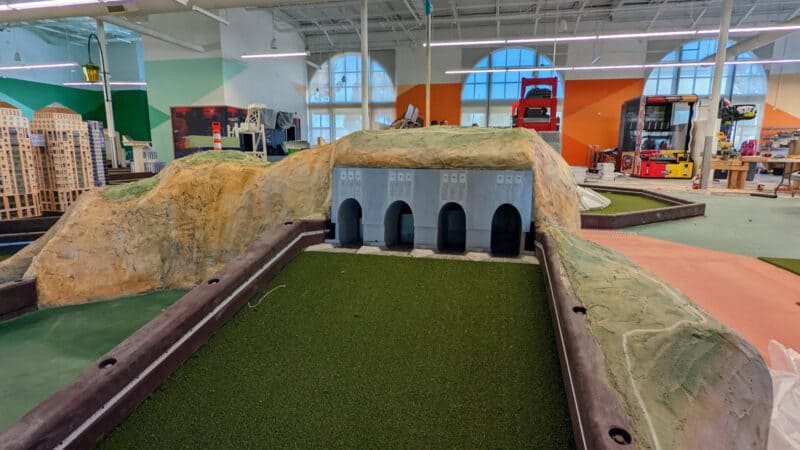 As you weave your way through the course, you'll come to Chabot Space & Science Center's observatory. The top opens up, and a light show is planned!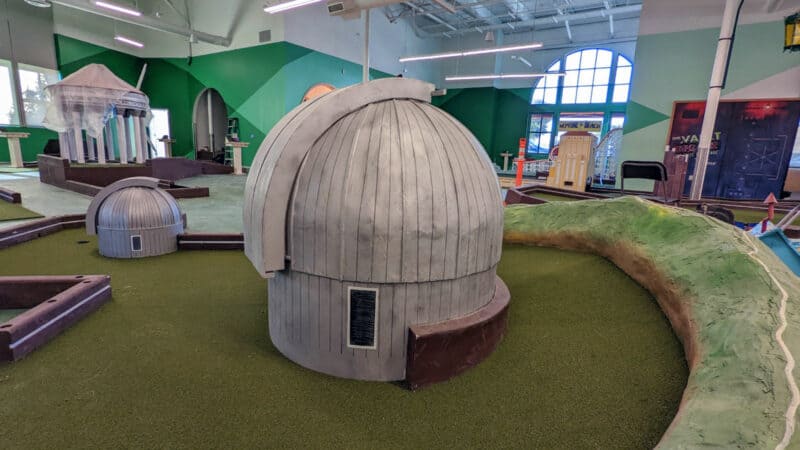 The "tectonic time bomb" known as the Hayward Fault Line is next.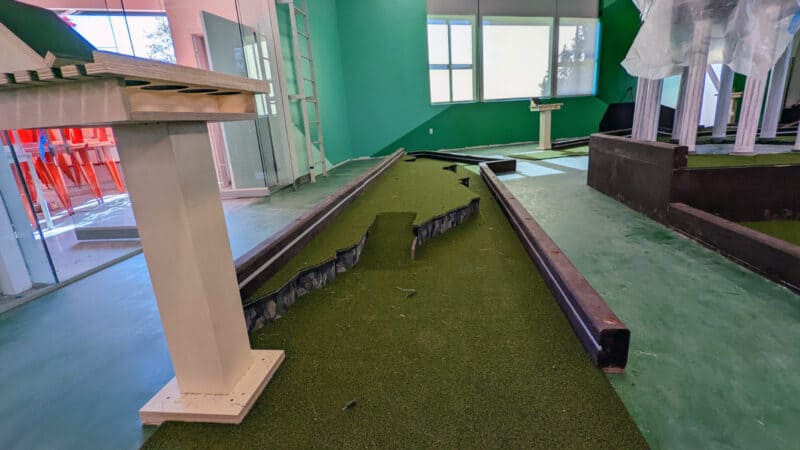 This scaled Altamont Pass wind turbine is a carryover from the original location.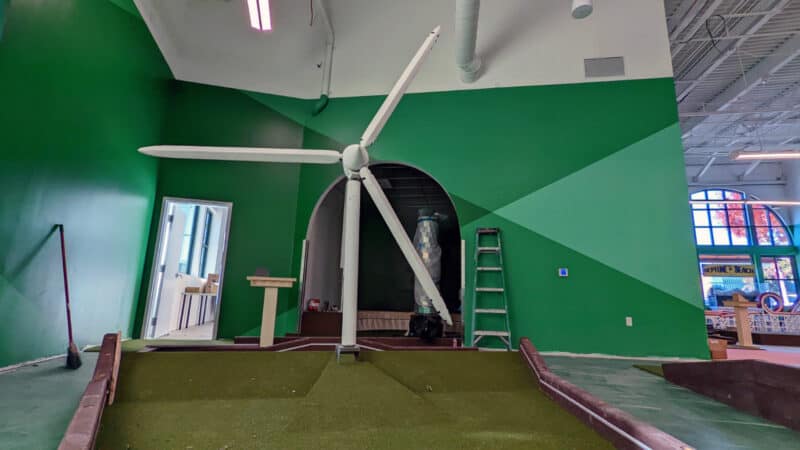 Taft and his team jokingly call this the "Disco Pillar," but really it's a depiction of the Lawrence Livermore National Laboratory fusion reactor.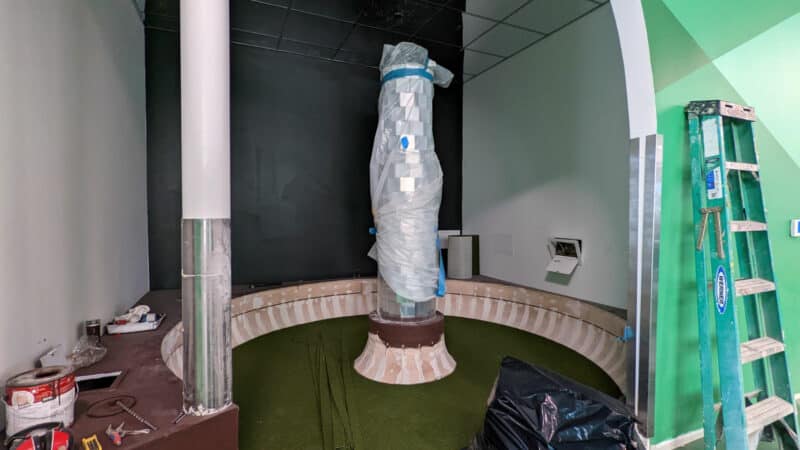 The Sunol Water Temple, with all 12 of its Corinthian columns, is next. The real Roman-inspired temple is where three local water sources converge, providing half of San Francisco's supply.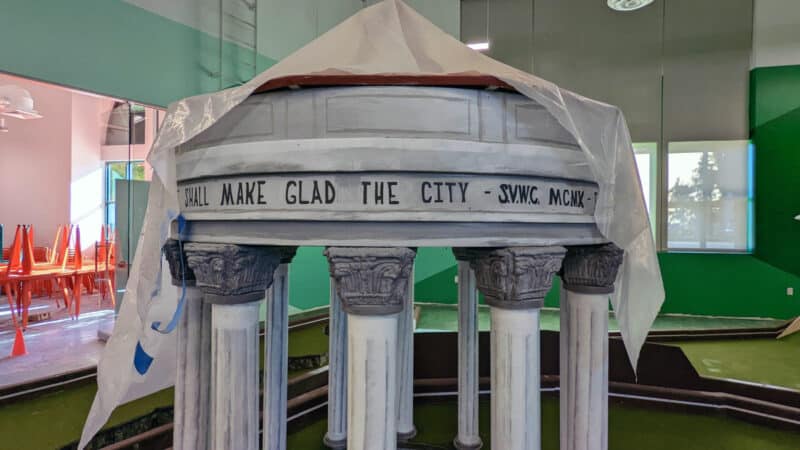 Subpar's temple imagines a famous yellow submarine propelling through that water supply.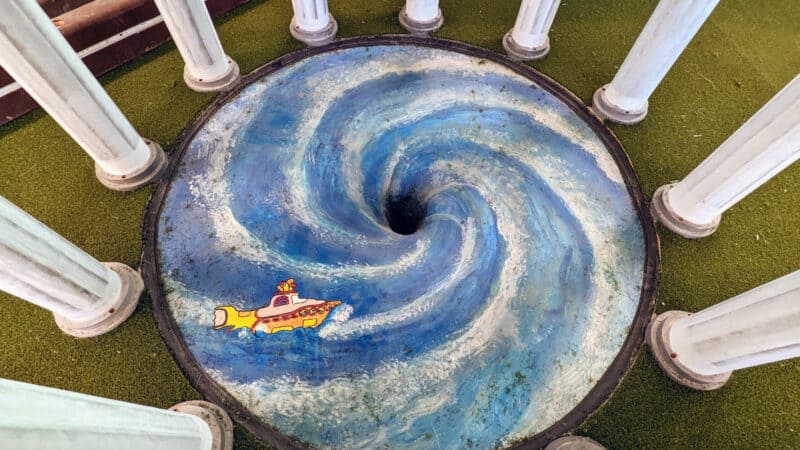 Oakland Zoo is represented with a majestic elephant.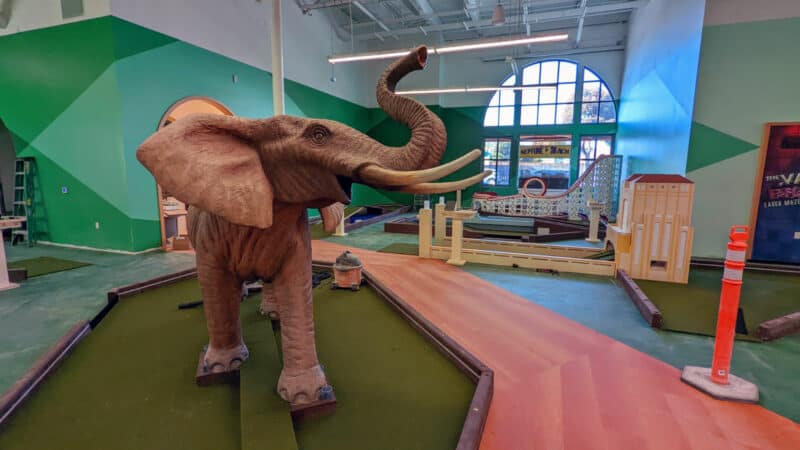 Players can send their golf balls up — and watch them come down — a scaled-down roller coaster complete with a loop-de-loop, an homage to Alameda's long-gone Neptune Beach.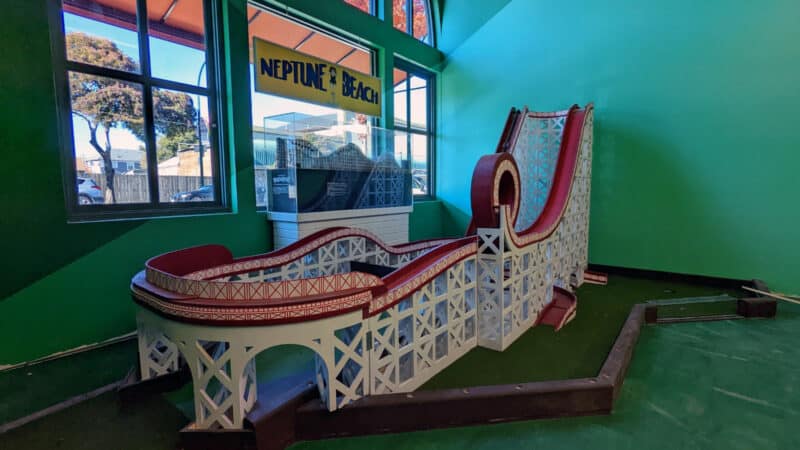 This course includes Subpar's most-requested feature, the USS Hornet and its flight deck.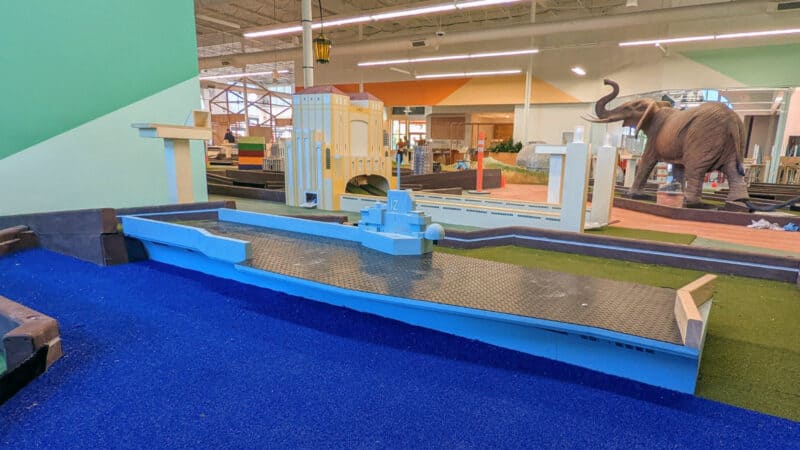 Time to leave the Alameda section through the Posey Tube.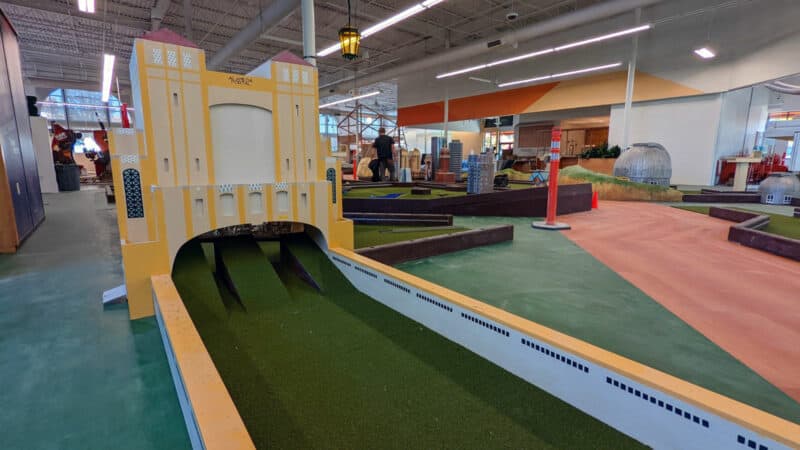 Fairyland's Big Shoe is the perfect shape to putt through.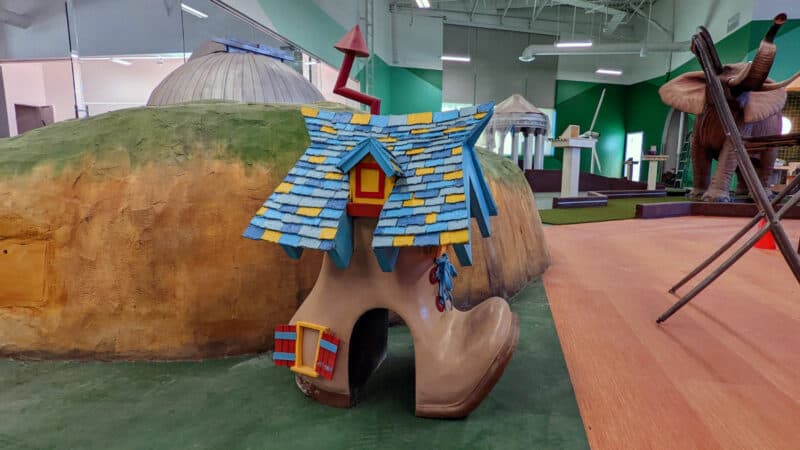 And it will be part of the bigger Lake Merritt feature.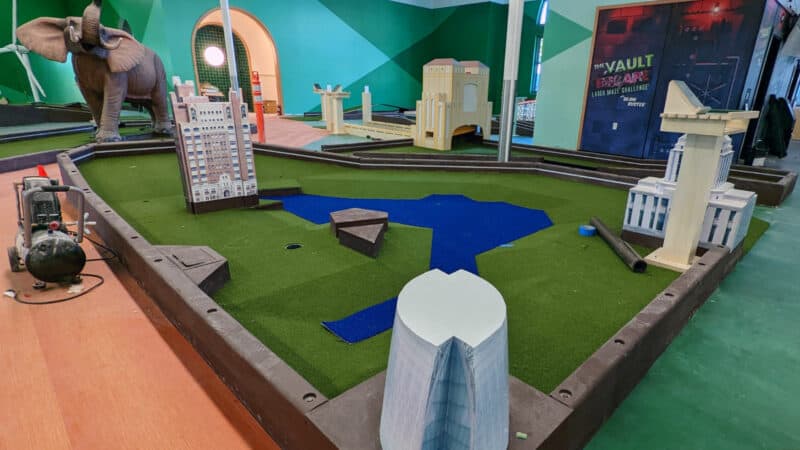 If you're at Lake Merritt, it's not far to downtown Oakland with its tall office buildings and the Tribune Tower.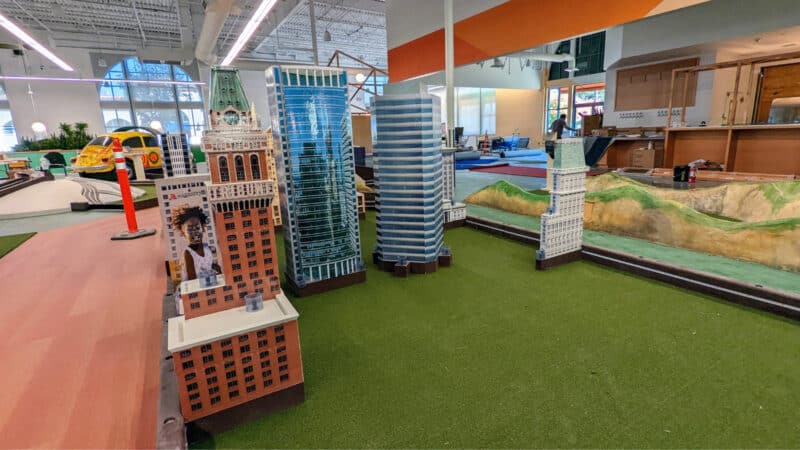 And what depiction of Oakland is complete without its port?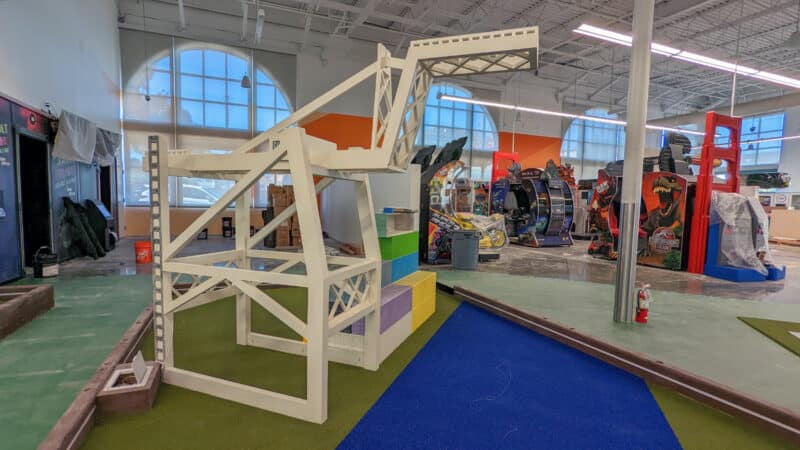 The Oakland Tree hole is quite a design feat. It's 27 stacked layers and glows in different colors at night.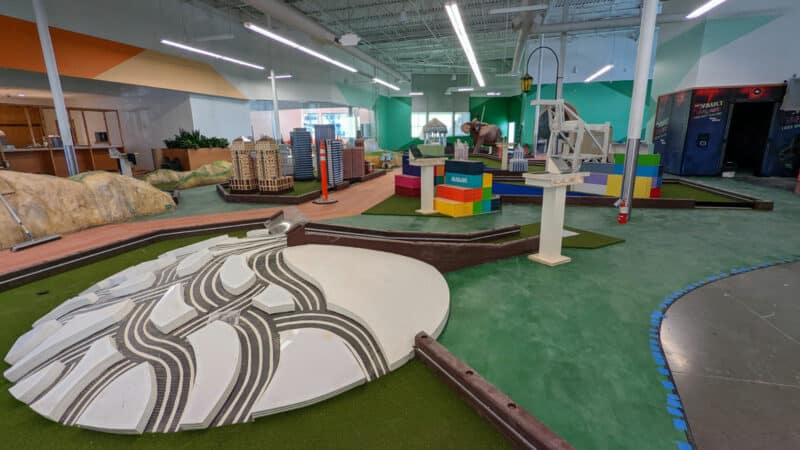 Cal alumni will be happy to see the UC Berkeley California Memorial Stadium represented.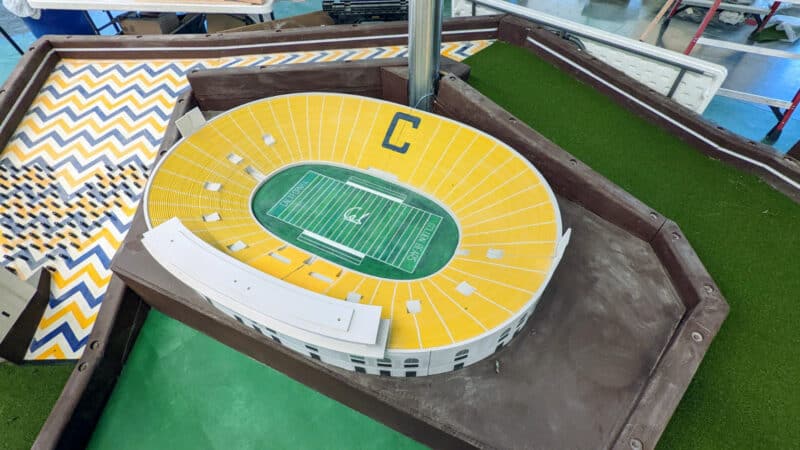 Hole #18 is a real throwback!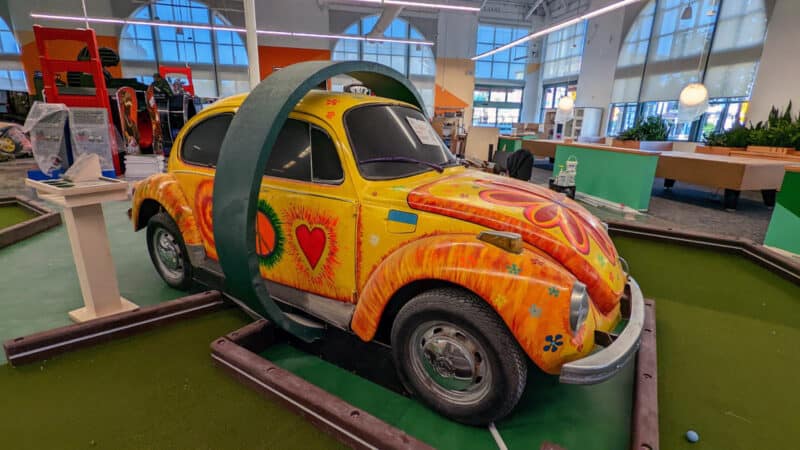 But wait, there's one more. If you can get a hole in one at #19, you get a free game. But that's not all. Local artists will get the chance to have a sculptural work of theirs placed here. Ian Fabre and Michael Favagrossa got the inaugural spot with their piece titled "Sapling."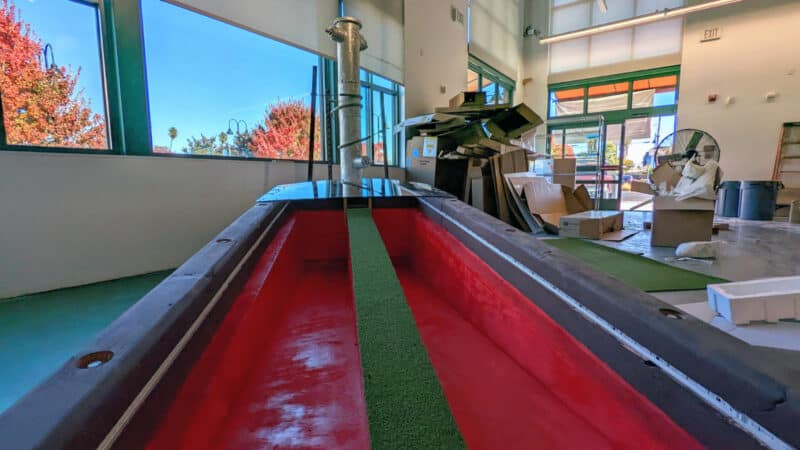 In addition to the 19-hole miniature golf course, Subpar Miniature Golf sports an arcade with lots of options including a dance game, pinball machines, and a laser maze.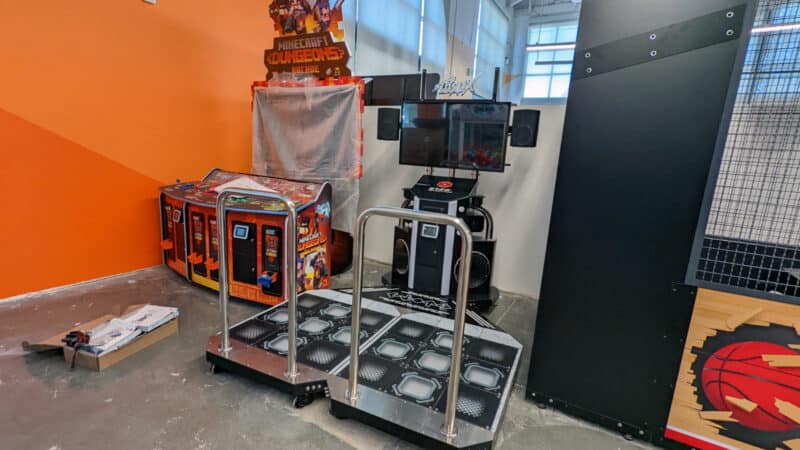 Rusty Blazenhoff is a recovering East Coaster who still finds delight in what our great island has to offer. Contact her at [email protected]. Her writing is collected at AlamedaPost.com/Rusty-Blazenhoff/.