Alamedan wins Marshall scholarship, Boy Scouts pick up trees, school intruder charged, AFD gives fire safety tips, and APD prevents theft.
Alamedan wins 2023 Marshall Scholarship
Former Alameda resident Michael Chen has been awarded a prestigious Marshall Scholarship to pursue a Master of Science degree in Migration Studies at the University of Oxford. Chen, 23, was born in New York City but grew up in Alameda. He is currently a student at Yale University, studying Ethnicity, Race, and Migration along with Political Science and a Certificate of Advanced Language Study in Chinese. He hopes to apply his academic studies to immigration policy reform, according to his Yale student profile.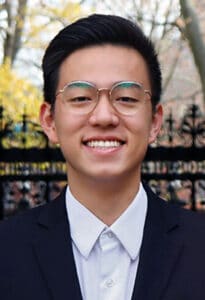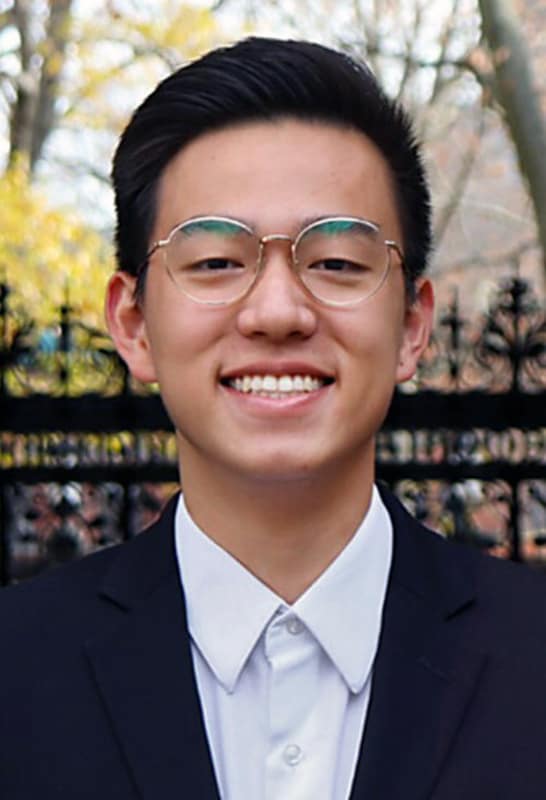 The British Government awarded just 40 of the prestigious scholarships to some of the most accomplished undergraduate university students and recent graduates in the United States. They will begin graduate studies at universities across the United Kingdom next year. Marshall Scholars currently sit on the US Supreme Court, serve in local, state and federal governments, and have played key roles in the national response to the COVID-19 pandemic.
The incoming class are the latest cohort of the seven decades-long program created by an Act of British Parliament in 1953 as a thank you to former US Secretary of State General George Marshall and the US for assistance under the Marshall Plan. This year's class includes accomplished authors, astrophysicists, human rights advocates, and COVID-19 researchers among other disciplines. At least 85% of the 2023 class intend to pursue public service careers in the US following their time in the UK, including representatives from the US Military Academy and US Air Force Academy who will take up active duty service upon completion of their studies.
Four winners this year are from the San Francisco region, which includes Alaska, Idaho, Montana, Oregon, Washington State, Wyoming, and 48 Northern California counties. This year's winners from the region are Daniel Chen, University of Washington, Seattle; Michael Chen, Yale University; Beatrix Frissell, University Of Montana, Missoula; and Hannah Gillespie, University Of Notre Dame.
Named for Secretary of State George C. Marshall, the Marshall Scholarship Program began in 1953 as a gesture of gratitude to the people of the United States for the assistance that the UK received after World War II under the Marshall Plan. Since that time, it has remained uniquely positioned among national scholarships for its prestige and scope: offering talented young Americans the chance to study any academic subject at UK universities of their choice for up to 3 years. This has given rise to an unprecedented breadth of expertise in almost every academic field, producing numerous university presidents, six Pulitzer Prize winners, one Nobel Laureate, fourteen MacArthur Fellows, two-academy-Award nominees, two US Supreme Court Justices, and a NASA Astronaut.
Boy Scouts to pick up trees after the holidays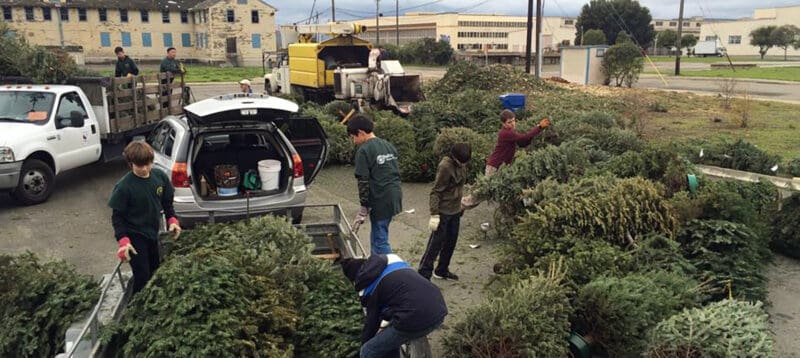 Not sure what to do with your tree after the holidays are over? If you live in Alameda, Scout Troops 11 and 73 will come to your home and pick them up on January 7 and then mulch them for local community projects.
Started in 1972 by Hal Zecher Jr. as an Eagle project, the Annual Christmas Tree Pickup has become an Alameda tradition. Each year scouts span out over the island and collect Christmas trees for recycling.
You can order your tree pickup online. Fees are determined by the size of the tree—small trees (under 5 feet) are $5, medium (5 to 7 feet) are $10, large (7 to 10 feet) are $15, extra-large (over 10 feet) are $20, and if you're feeling generous you can pay $25.
The money goes to Troop 11 to fund troop activities and purchase needed equipment and gear. Supplementing the efforts of Alameda County Industries, trees recycled through Troop 11 are returned to Alameda as mulch for the Alameda Point Collaborative.
The pickup is not for flocked trees, as those cannot be recycled. On or before pickup day, remove tree stands and all decorations, and leave your tree at the street curb by 8 a.m. Attach the tree tag printed from your order form. If you can't print the tag, attach a note with your name and address to the tree.
More information is available on the Troop 11 website. If you have any questions, call 510-473-6802 or email [email protected].
Charges filed against school intruder
The Prosecution and Public Rights Unit of the Alameda City Attorney's Office filed criminal charges on Monday, December 12, against Hoan Hong Truong, who was arrested by the Alameda Police Department (APD) on Wednesday, December 7, following one of two incidents at Alameda High School on Tuesday, December 6.
According to a press release from the City of Alameda, Assistant City Prosecutor Montague Hung filed criminal charges of battery, child molestation, and possession of a razor blade and box cutter on school grounds against the defendant in Alameda County Superior Court.
According to the Probable Cause Declaration filed with the criminal complaint, the defendant entered Alameda High School having no business to conduct there. He approached a number of students/victims in a hallway and a nearby classroom, where he engaged in multiple inappropriate and criminal behaviors against numerous students/victims, including attempting to remove the victim(s) face mask without consent, asking to kiss them, and forcibly grabbing them by the wrist.
On December 7, just before noon, an APD detective spotted the defendant walking in the 1100 block of Park Street. The 27-year old man was arrested for unrelated charges.
Criminal charges filed in the case include battery in violation of Penal Code Section 242, child molestation in violation of Penal Code Section 647.6(a)(1), and possession of a razor blade and box cutter on school grounds in violation of Penal Code Section 626.10(a)(2). See the full complaint online.
AFD offers fire safety tips for the holidays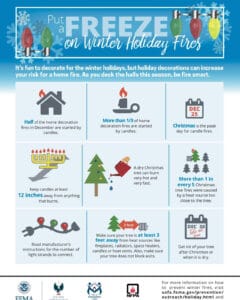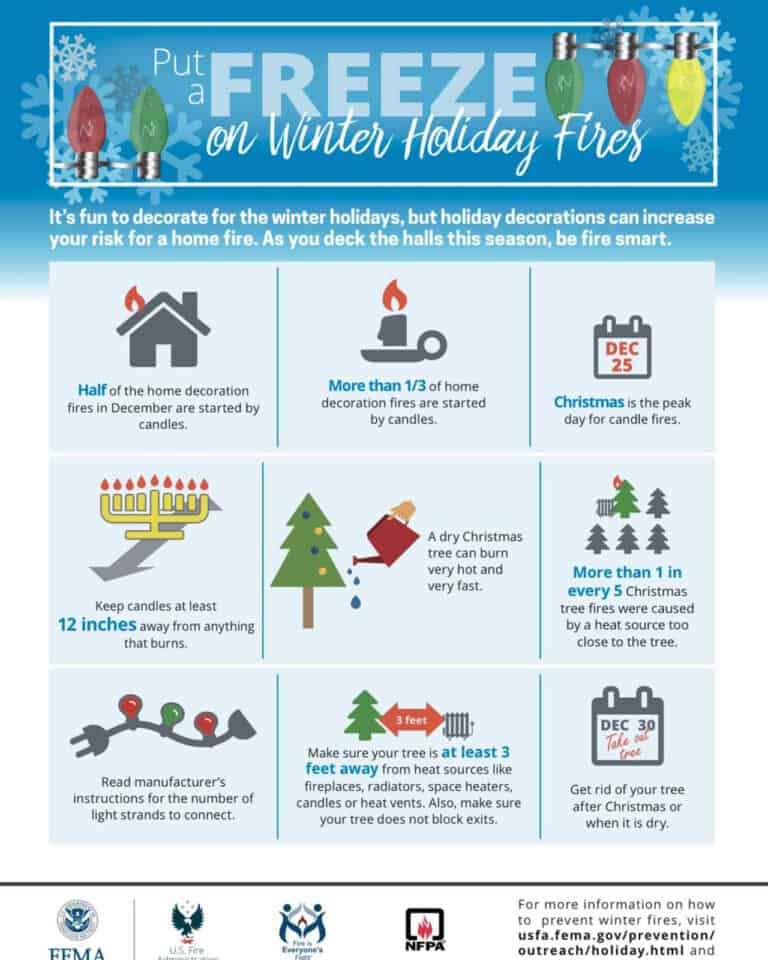 It's fun to decorate for the winter holidays, but holiday decorations can increase your risk for a house fire. As you deck the halls this holiday season, Alameda Fire Department (AFD) asks you to be fire smart.
Christmas trees account for hundreds of fires each year. Typically, shorts in electrical lights or open flames from candles, lighters, or matches start tree fires. Well-watered trees are not a problem. A dry and neglected tree can be.
Choose a tree with fresh, green needles that do not fall off when touched.
Make sure the tree is at least three feet away from any heat source.
Never use lit candles on your tree.
Water your tree every day.
This dramatic video demonstrates what happens when fire touches a dry tree and a properly maintained, well-watered tree.
During the month of December, almost half of all home decoration fires are started by candles, according to the National Fire Protection Association (NFPA). More than a third of all home candle fires started in the bedroom. Three of every five candle fires start when things that can burn are too close to the candle. The NFPA suggests these safety tips:
Keep candles at least 12 inches from anything that can burn.
Consider using flameless candles in your home. They look and smell like real candles.
Blow out all candles when you leave the room or go to bed. And don't use candles in bedrooms and other areas where people may fall asleep.
Don't burn a candle all the way down—put it out before it gets too close to the holder or container.
Be safe, be merry, and above all have a wonderful holiday!
APD helps keep holiday shopping safe for all of us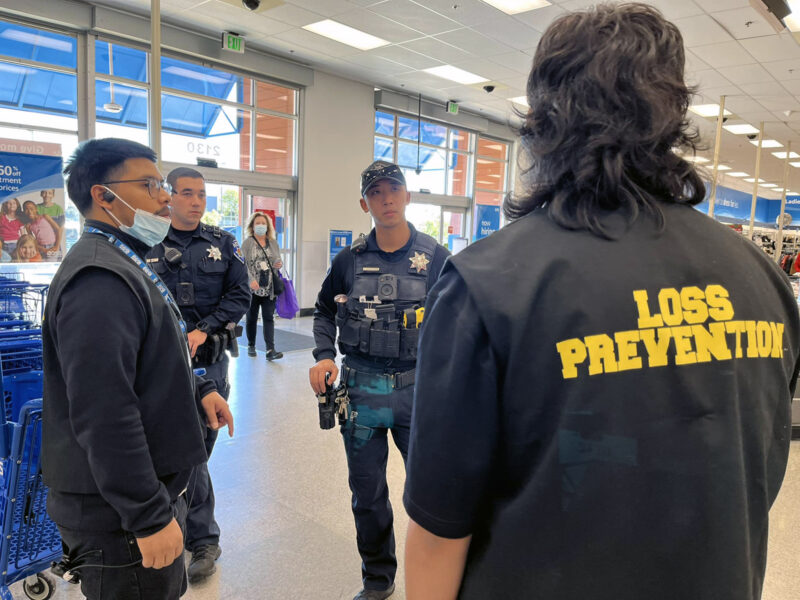 In preparation for the holiday shopping—and shoplifting—season, Alameda Police Department (APD) have strengthened retail partnerships, providing education to loss prevention officers and planning strategic patrols. Positioning themselves outside storefronts and walking around shopping districts, officers have been able to deter thieves as well as apprehend and arrest some who thought they got away. That keeps the rest of us safe.
APD officers assigned to our shopping districts are working with retailers to monitor safety and crime-related activity to create a positive shopping experience for all. This week, APD officers interrupted several in-progress thefts, made a number of arrests, and recovered and returned several high-value pieces of merchandise.
"We are sure a number of would-be thieves have been deterred by our unexpected, casual strolls down store aisles," the APD wrote in a December 12 Facebook post. "This may explain why we encountered individuals who quickly abandoned their overflowing shopping carts and headed for the store exits as we said hello."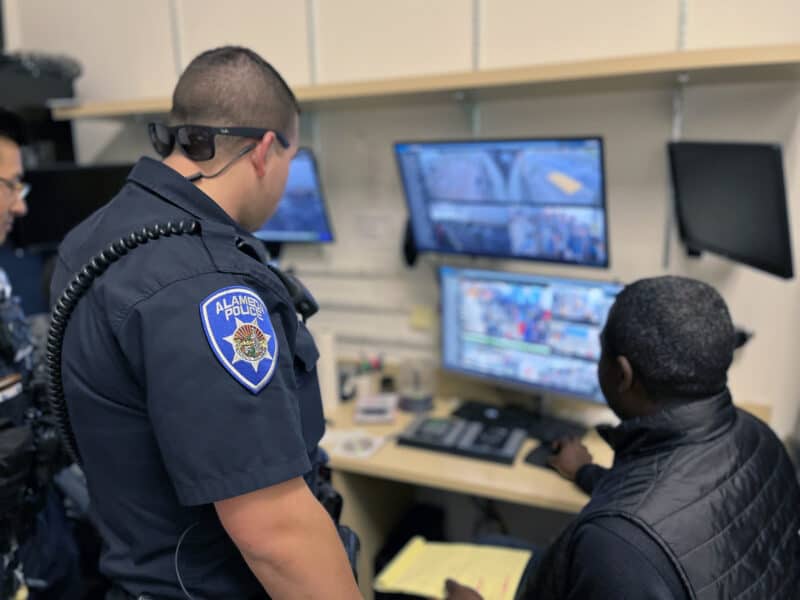 Speaking of saying hello, APD officers encourage all of us to give them a wave if we see them out and about, keeping us safe while we shop. Meanwhile, Safety Awareness for Everyone (SAFE), a San Francisco-based nonprofit crime prevention organization, offers the following tips for shopper safety:
Shop with a friend whenever possible, especially after dark.
Stay alert while using ATMs or other electronic devices in public. Don't let anyone else see your PIN and, make sure to close out all transactions before you walk away from a teller machine.
Try to keep your eyes ahead of you and not on your phone.
Keep your keys in your hand while approaching your car.
Keep your wallet in a hard-to-reach place and don't carry excess cash.
If someone demands your purse, wallet, or packages, hand them over. Property can be replaced. Just make a note of the suspect's description and where they are heading and call 911.
"If you see something, say something." If you witness criminal activity or see something or someone suspicious, flag down a police or security officer or call 911.
And as always, if you need help don't hesitate to call APD at 510-337-8340.