Bear's-Eye View of Alameda for September 10, 2023
Way back in May, I reported on the PG&E crew that was surveying Alameda streets for small gas leaks and found one in front of my house. The crew uses a gas detection devise that is very sensitive— it can pick up even tract amounts of gas that can escape from older pipes or at pipe joints.
This week, the repair crew showed up, dug a big hole, and fixed the leak.
Next, they need to come back and replace the temporary patch with a real paving job.
As I mentioned in the last report, my walking range has been somewhat limited because my human companion produced the Castro Valley Fall Fest this weekend, and he was incredibly busy getting ready. He's been out there all weekend, so I only see him at night for our late-night walk and sleeping on the bed.
I found a really cool chair made of old skateboard decks. It doesn't show as well as I would like in the picture, but the arms and seat are also made of the recycled skateboards.
Checking in on the plant front, the tomato harvest for the Alameda Food Bank is well underway, with the first batch, weighing around 50 pounds, delivered earlier this week. Another harvest is scheduled for this week, too.
This week also saw the single bloom, the just once-a-year flowering of this cactus on our porch. Several buds pop up each year, but only one develops into a flower, and that one flower lasts for just a day or two.
I was very confused when I was on one of my walks and my human companion blurted out, "There's an Aston Martin!"  Now my eyes are pretty darn good, and my sense of smell is outstanding, but I did not see or smell any person on the street.
As it turns out, Aston Martin was a car. My human companion started babbling something about some guy named Bond who was chasing after some bad guy named Goldfinger who had a supposed girlfriend named Pussy Galore and a butler named Oddjob. Who names their kid Oddjob??
I looked it up and yes, he was right. James Bond's car was designed and built by a division of the British Secret Service. The guy who runs it is called Q, which stands for Quartermaster.
If that wasn't curious enough, further down the street I found some Curious George books. That was another blast from the past for my human companion.
In closing out this week's report, I have a question for Alameda Police. On Monday—a legal holiday—the two adjacent signs on Santa Clara Avenue appeared to be in conflict. The flat metal sign indicated a left turn was permitted, but the illuminated NO LEFT TURN sign was flashing. Which one was correct?
I hope to be back on my regular waking routine next week. You can expect a more in-depth report on what's happening in Alameda then.
Until next week!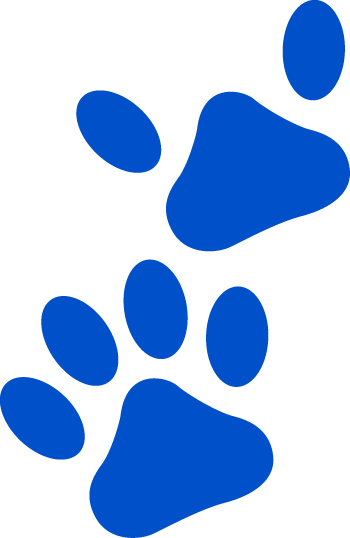 Mouf, Roving Reporter
Bear's-Eye View of Alameda
Mouf and his human companion can be reached via [email protected]. Their stories are collected at AlamedaPost.com/Jeff-Cambra/. All photos by Jeff Cambra.