… and I say Toe-Mah-Toe. Bear's-Eye View of Alameda for August 15, 2022
This was kind of a big week for my human companion and his two friends Stefani Leto and Joe Lievois. On Thursday, they did the first harvest of the backyard farm and delivered almost 60 pounds of a variety of tomatoes to the Alameda Food Bank.
The backstory is that it has taken almost two years to get to this point. Our backyard was overgrown with blackberry bushes. It looked like the film set for a Tarzan of the Jungle movie minus the quicksand pit and Jane. Instead, we got a Stefani, which was much better. She knew how to grow food. All Jane did was get into trouble with the local wildlife and faint. She gave crocodiles a bad name. But, I digress.
It took almost a year for Jeff to cut down all the vines and then another six months to dig up all the sprouts that continued to pop up. Stefani and Joe did a small test crop last summer and did a bunch of work amending the soil and mulching. Seedlings were planted in May and by July there was a ton of fruit on the vine.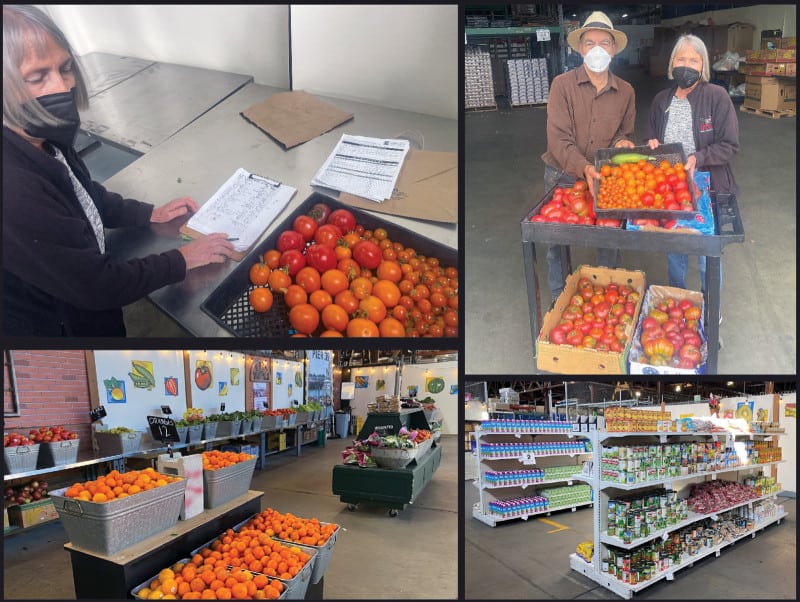 The big surprise is how the Food Bank processes and distributes the food it receives. Cindy Houts is the Executive Director that oversees the operation, and on the day of the delivery helped unload the car and check in the donation. Everything is recorded and weighed.
From there it goes to their Island Community Market grocery store where customers can shop for exactly what they need. The area is well stocked and the presentation is as good as Whole Foods or Sprouts. This is truly an operation that respects their clients and provides a very welcoming and dignified shopping experience.
I discovered that if Jeff could pull this garden thing off, then anyone can help the Alameda Food Bank provide fresh fruit and vegetables, so that those in need can get something other than SpaghettiOs and canned veggies.
An excellent resource for starting an edible backyard garden is the Alameda Backyard Growers. Also, if you have fruit that needs to be harvested, give them a shout. They have a harvest team that will help you out.
While this harvest thing took up a lot of time, there were other things going on in Alameda.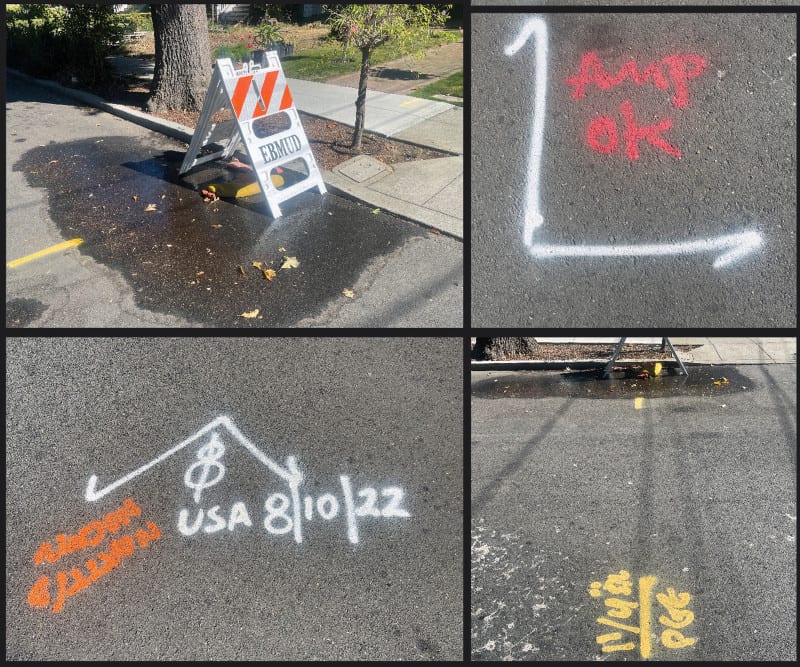 I am keeping my eye on the water leak that will soon be repaired. All this week, folks from AMP, ATT, Comcast, and PG&E were marking their utility lines so East Bay MUD doesn't break something when they start digging. Watch for updates in the coming weeks.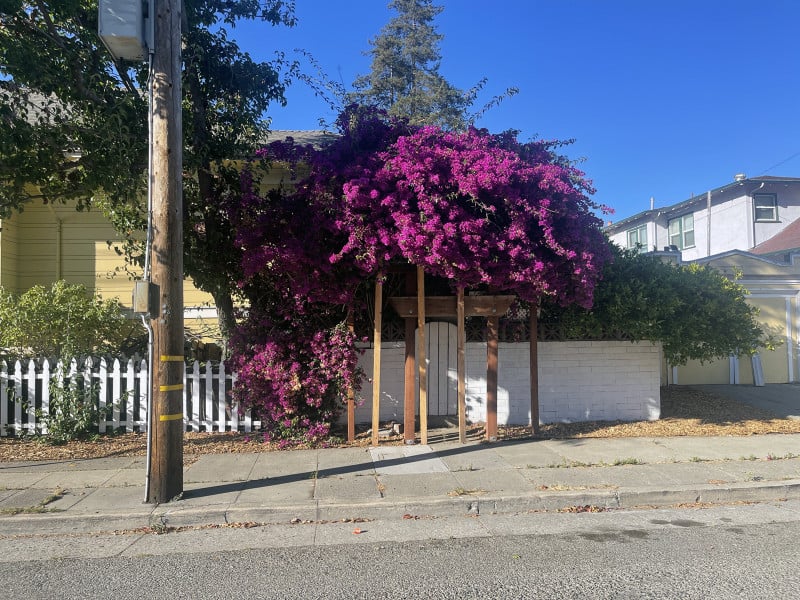 In the next installment of "Bodacious Bougainvilleas," I was walking in the 1800 block of Encinal when I saw the major scaffolding supporting the plant. Someone took a lot of time and effort to support this beauty!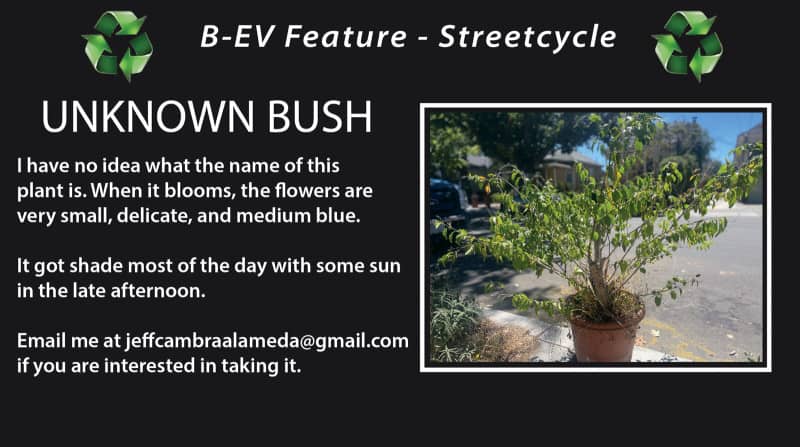 This week's Streetcycle is an unknown species I did not have time to identify. If anyone knows the name of this plant, please let me know. The only info I can add is that it has delicate blue flowers that appeared a month ago. It can be yours by sending an email to [email protected].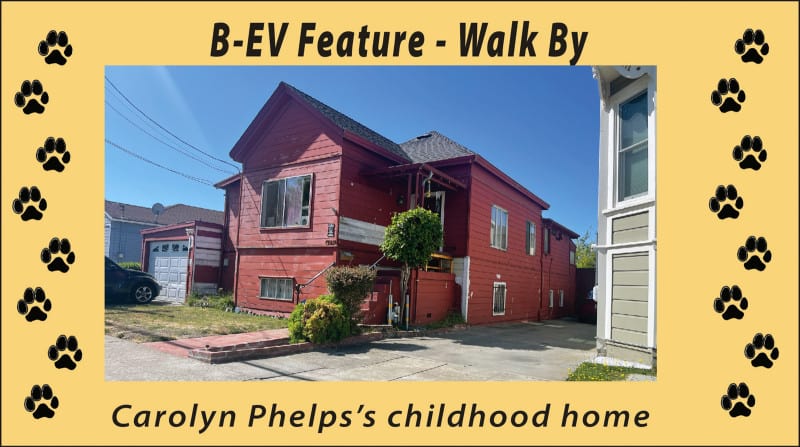 Last, but certainly not least, is Carol Phelps' Alameda home located on Encinal Avenue in this week's Walk By feature. If you would like me to "walk by" your former Alameda home or business, shoot my human companion an email, and he will schedule one of my walks past your house.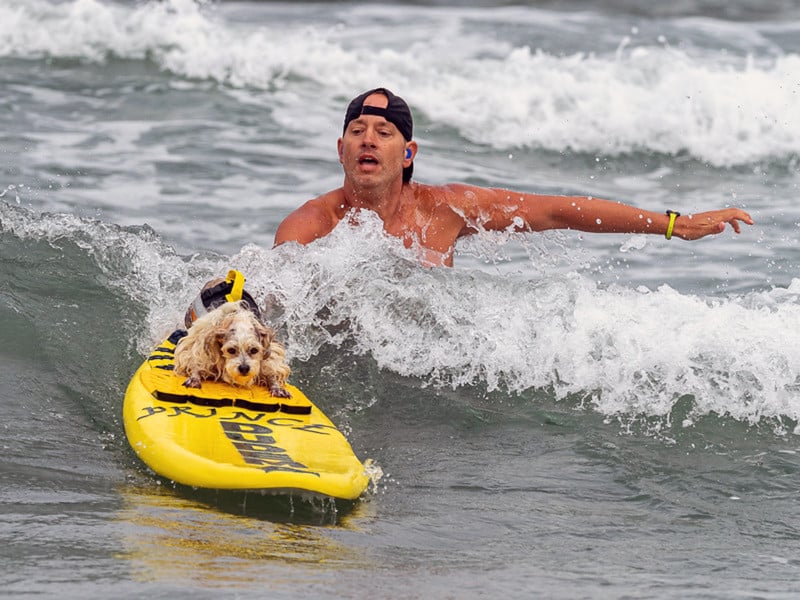 On a side note: Did anyone make it out to last Saturday's Canine Surfing Championships? Yeah, it is a real thing, and it's in our own backyard. Well, in Pacifica. Sorry I missed it, but I hope to cover it next year.
Enjoy your week and get ready for the Tuesday/Wednesday heatwave. Temps are suppose to be in the 80s.
Keepin' it cool,



Mouf, Roving Reporter
Bear's-Eye View of Alameda
Mouf and his human companion can be reached via [email protected]. Their stories are collected at AlamedaPost.com/Jeff-Cambra/. All photos by Jeff Cambra.