Bear's-Eye View of Alameda for September 3, 2023
As part of my ongoing feature showcasing Alameda's parks, I have been meaning to get over to Bay Farm Island/Harbor Bay Isle to check out Tillman Park. When the City announced that it had finished the upgrades to the Bay Farm Island Loop Trail, I decided it was time to head east and cross the great divide into 94502 territory.
Tillman Park has a lot of amenities—and great parking. There's a baseball diamond and plenty of room for a variety of activities, including soccer, flag football, and volleyball.
The picnic area offers both grass and bench options. Other amenities include a gazebo, kid climbing and sliding stuff, and a rec center with bathrooms. It's a great place to hang out on a warm Alameda summer day.
From Tillman Park, I circled back to Veterans Court to check out the upgrade to the walking path. Congrats to the City for doing a first-class job with upgrading the new paved and widened trail. I saw lots of people walking or biking, and there was one group with a person in a wheelchair enjoying the much-improved access.
The trail is more than just a place to walk. There's a killer view of the San Francisco skyline, and Ryan Liu's Eagle Scout project, called "Solar Walk," contains plaques with interesting factoids about each of the planets.
I even saw a speedboat motoring up the channel. I was interested to see if they would slow down when they got to the bridge… They did.
While walking through the neighborhood, I spotted a hanging green contraption that I had never seen before. Does anyone know what this structure is used for?
This past Tuesday, my front yard was invaded by a bunch of turkeys (Editor's note: A group of turkeys is called a rafter) that decided to take advantage of the insect buffet the newly weeded area provided. When my human companion opened the front door for our midday walk and I saw those turkeys, I instantly sprung into "protect the territory" mode and almost pulled him down the seven steps from the porch to the sidewalk. Very exciting!
And, after living in Alameda for over three years, I finally got to see the Park Street bridge go up. Now I feel like I can be called a real Alamedan.
September is a crazy busy month for my human companion because he is producing the Castro Valley Fall Fest and the Pacific Coast Fog Fest in Pacifica. He's responsible for all the event design, vendor services, regulatory compliance, and equipment rental, too. I am sensing shorter walks for this month and staying close to home, which means shorter reports. I will try and keep it interesting as I get through the month.
59 days and counting 'til Halloween!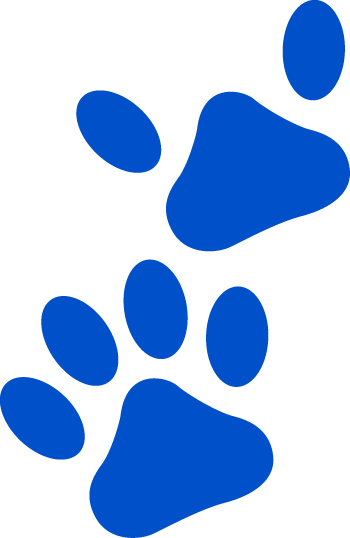 Mouf, Roving Reporter
Bear's-Eye View of Alameda
Mouf and his human companion can be reached via [email protected]. Their stories are collected at AlamedaPost.com/Jeff-Cambra/. All photos by Jeff Cambra.