Bear's-Eye View of Alameda for May 28, 2023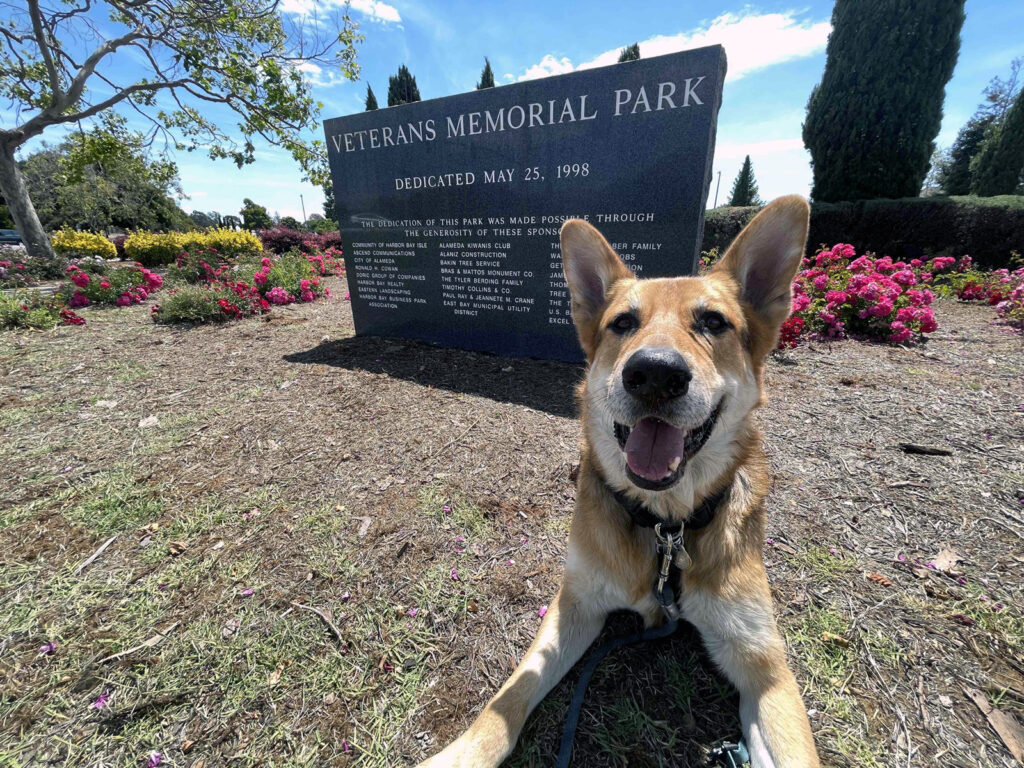 Monday was Memorial Day, and most folks were off work. According to many grocery stores, that is the unofficial kickoff to summer, and time for barbecue parties, judging by the specials being offered. Did someone tell that to the weather folks?
The U.S.S. Hornet celebrated all veterans on Memorial Day with a bunch of activities including a ceremony, live music, a special guest book signing, and an official Memorial Squadron Flyover.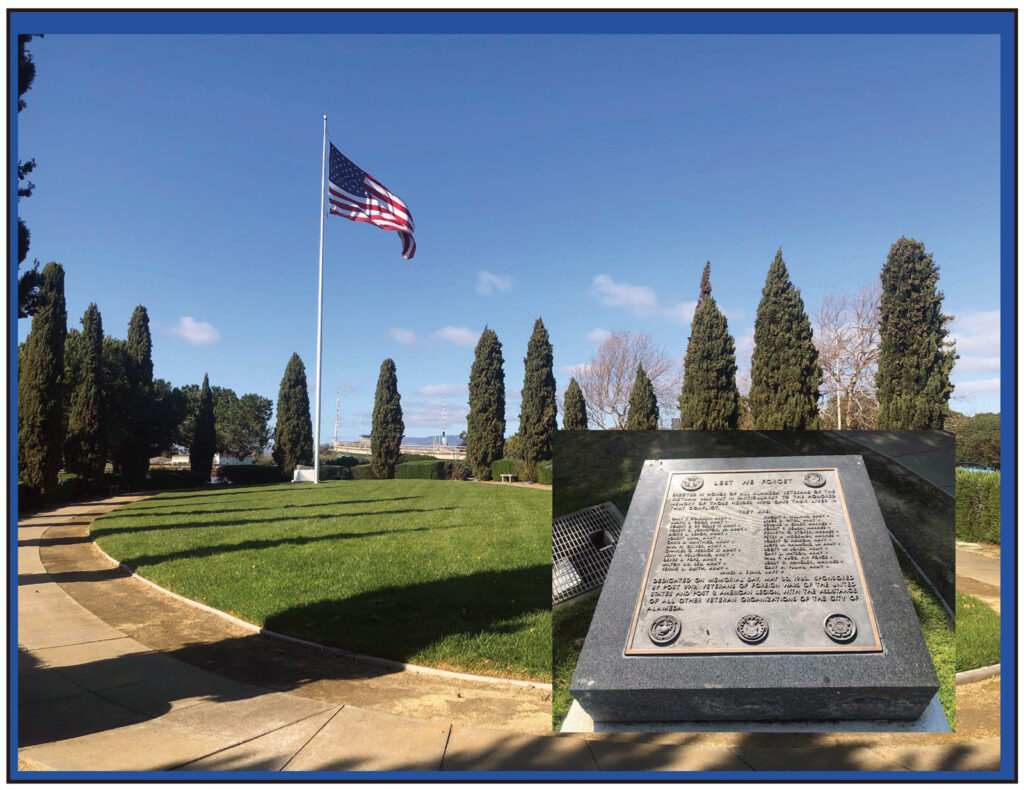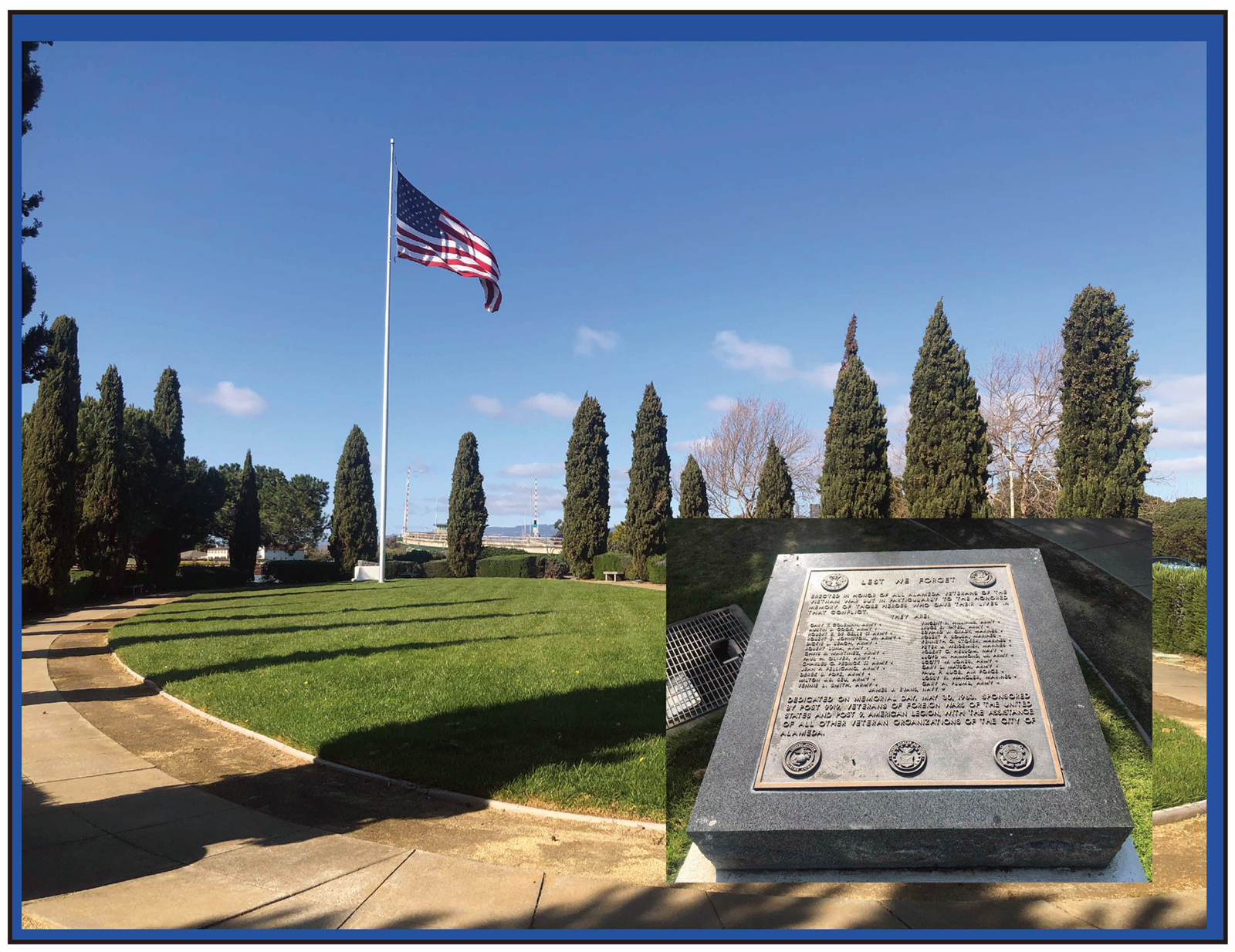 This week, I continued my survey of the city's parks. I took advantage of Memorial Day to stop off at Alameda's Veterans Memorial. Apparently, it is not a park per se because it is not listed on the Recreation & Parks Department website. The address is the corner of Island Drive and Doolittle Drive.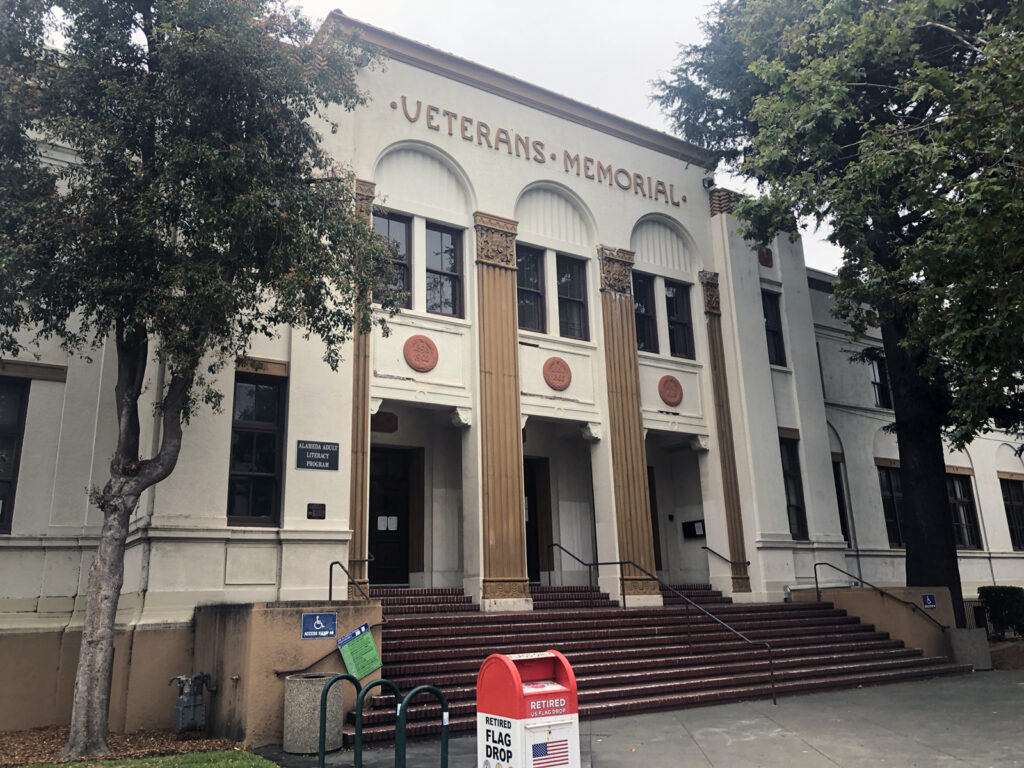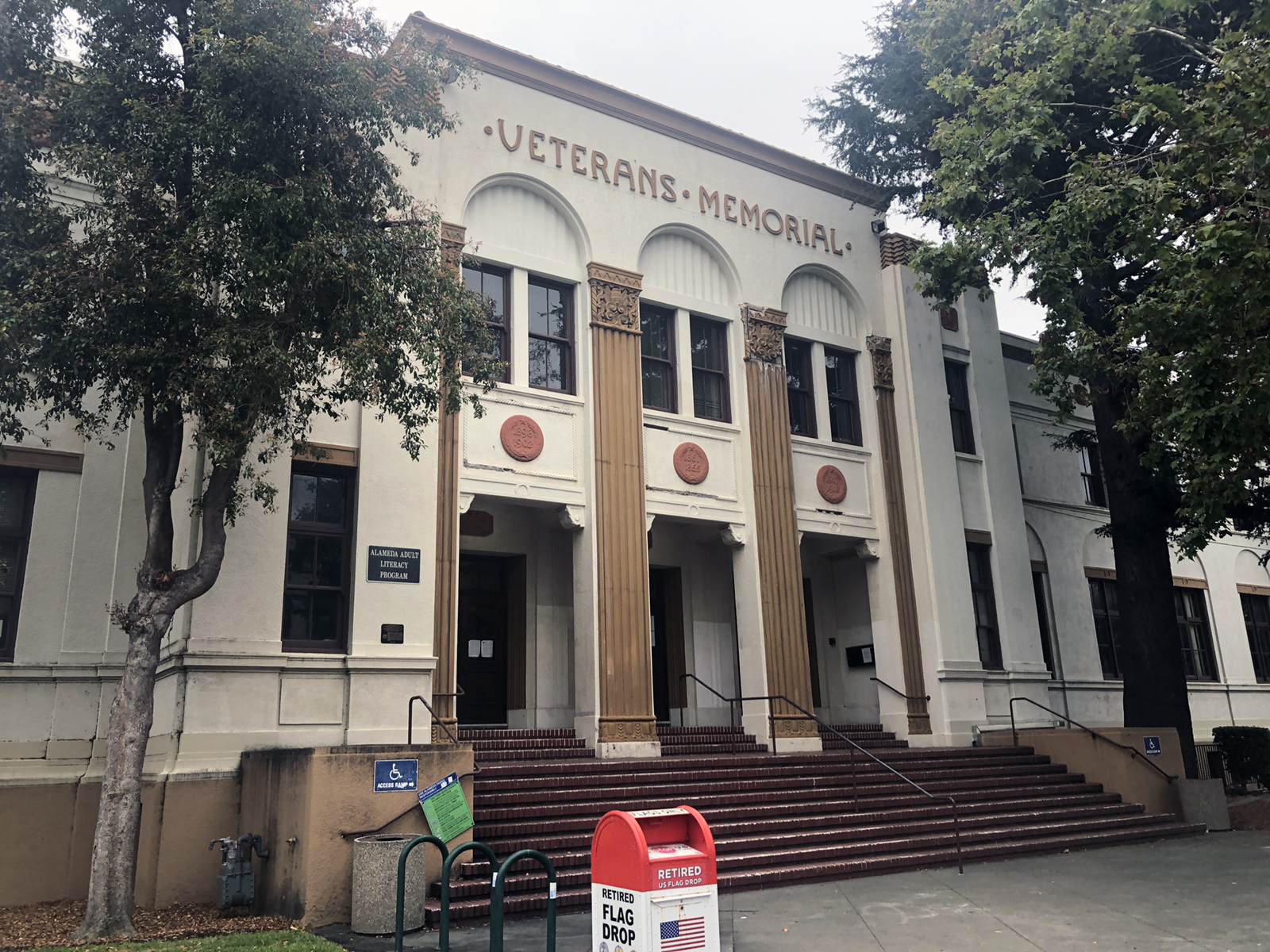 The city does have a Veterans Building located at Central Avenue and Walnut Street. Unfortunately, I didn't find any schedule of Memorial Day events going on at that location.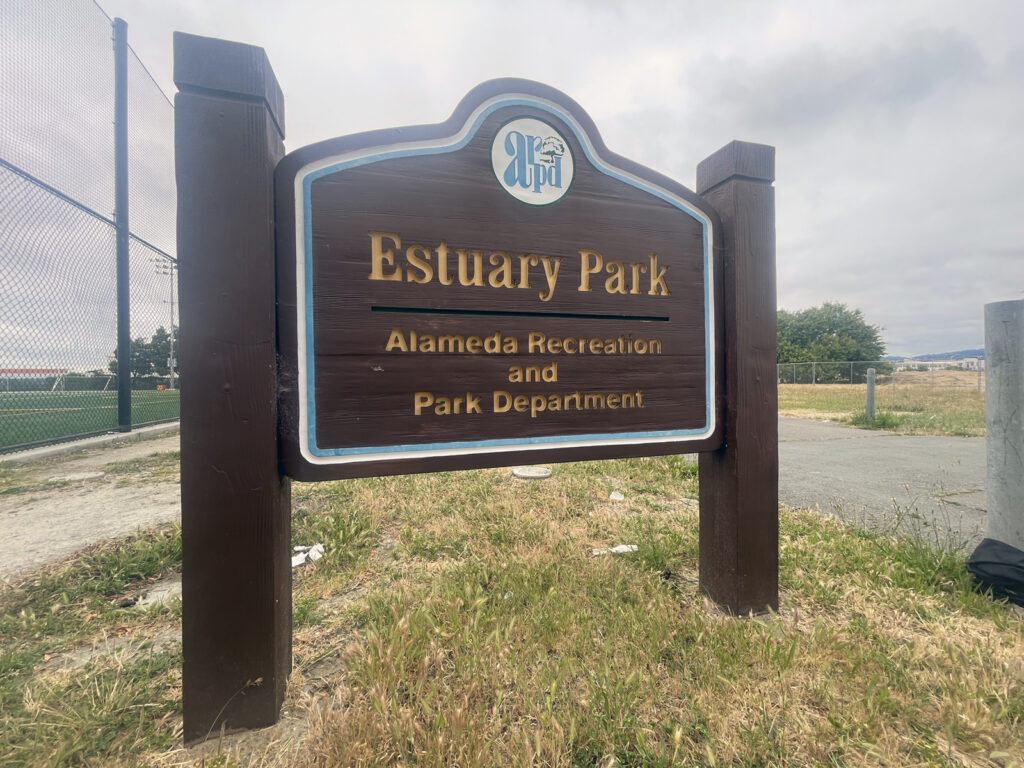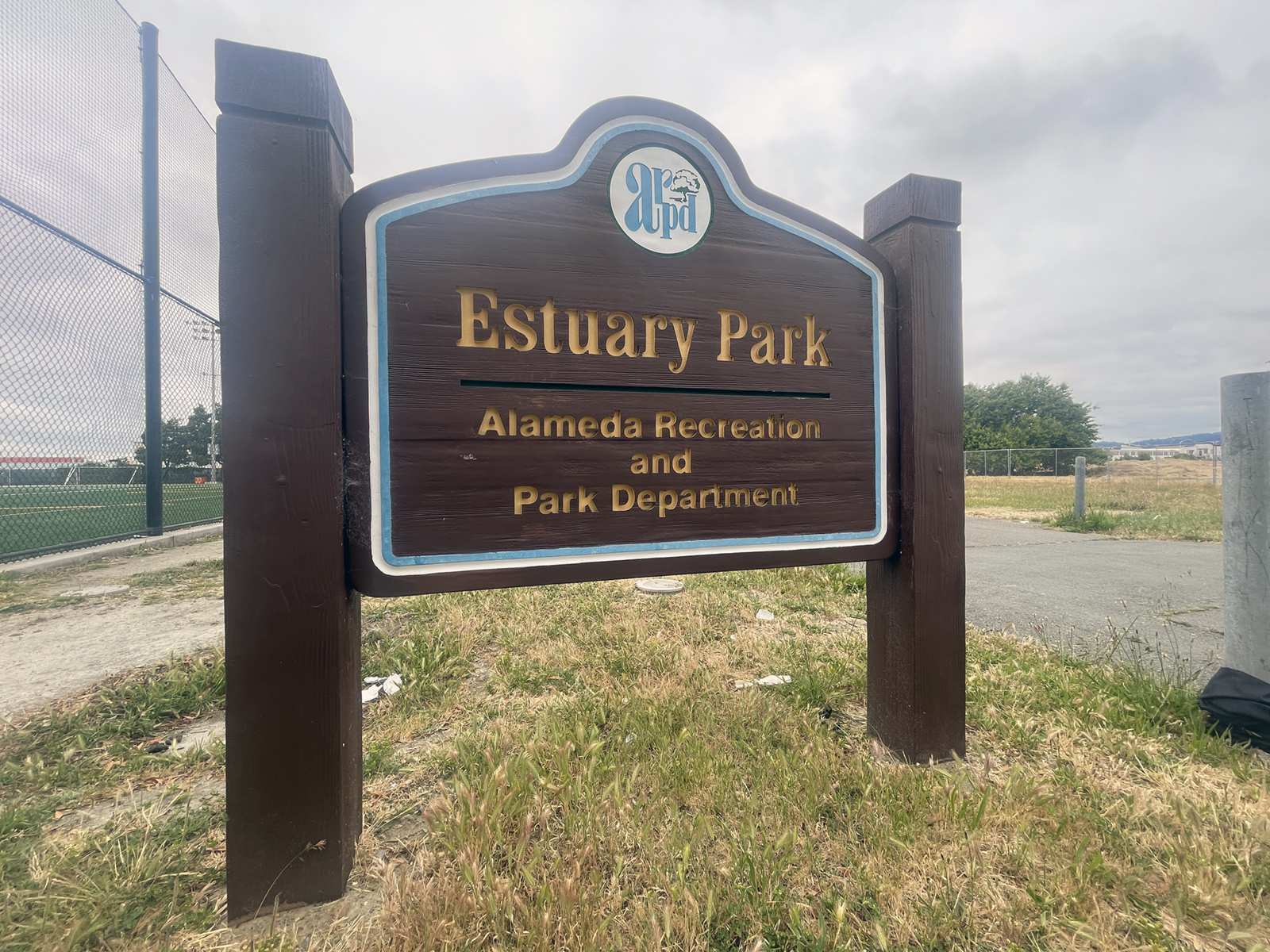 I also stopped off at Estuary Park, which is located at 201 Mosley Avenue, and got a bit confused. Given the name, I thought it would be located with a view of the Estuary. No Estuary in sight. Since it was also listed as a park, I thought there would be things to play on or explore. Not so.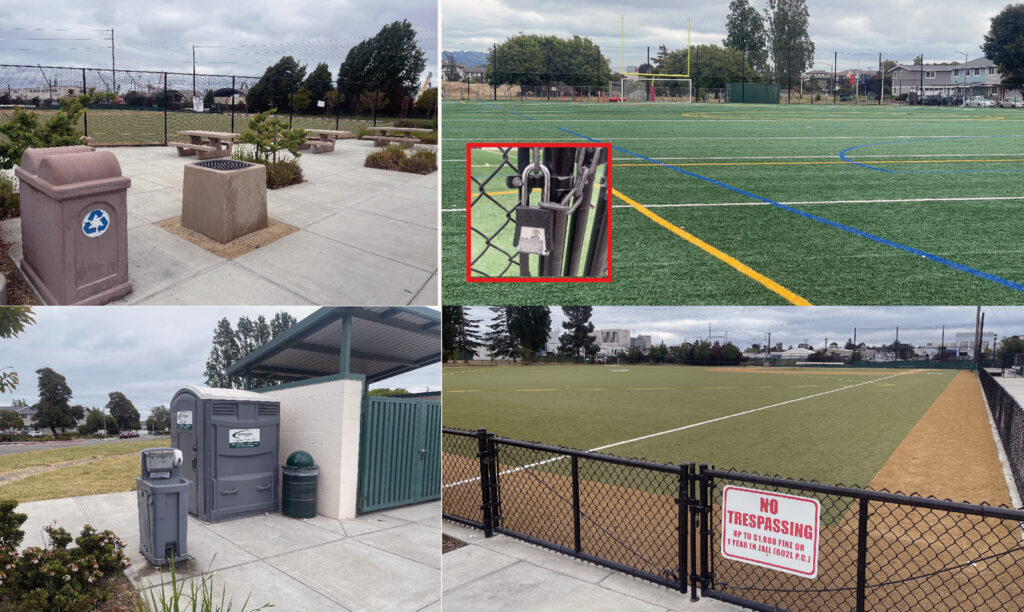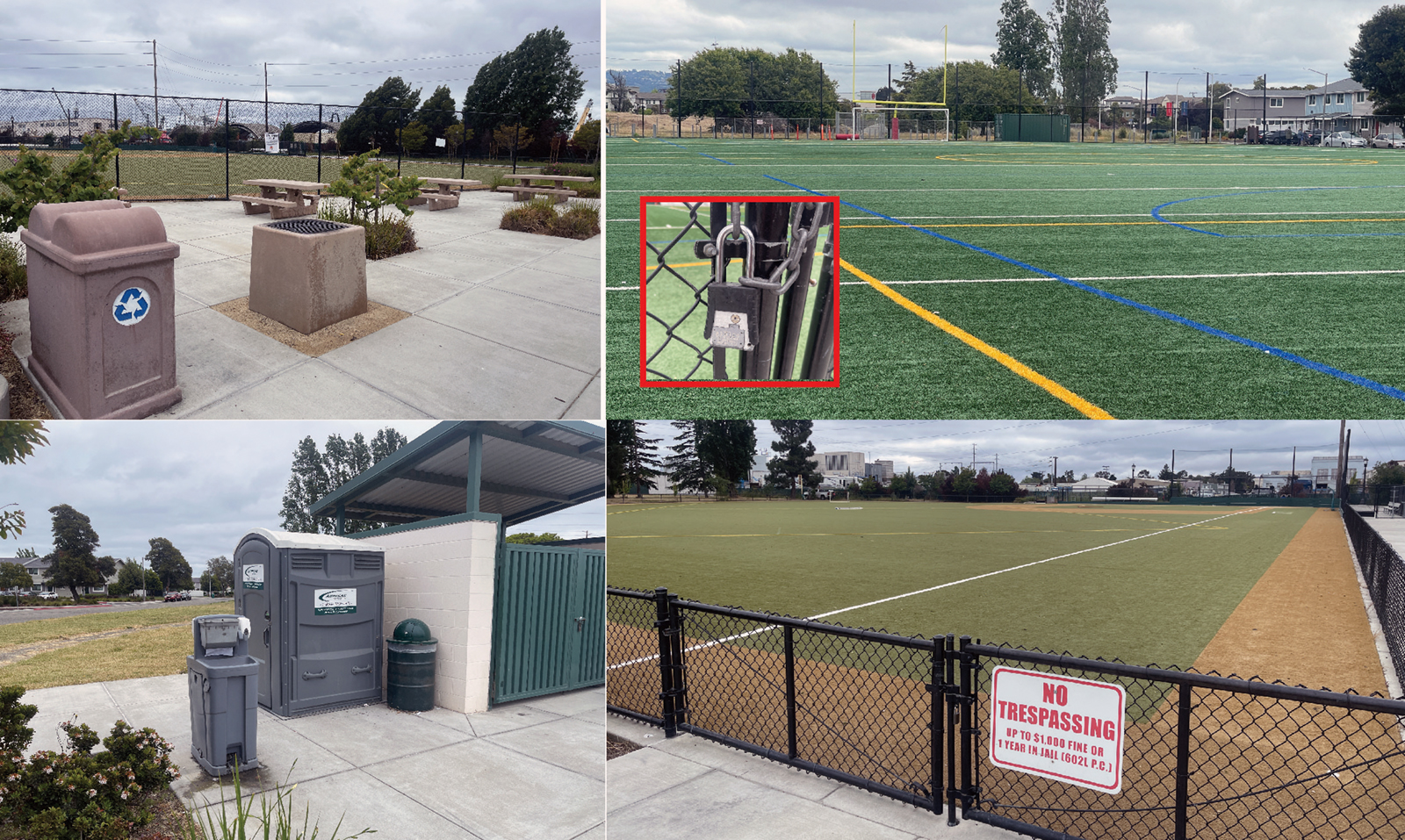 Other than a few picnic tables and a portable toilet, the area consists of two fields which are either fenced off and locked or state they would subject any non-official user to a fine of up to $1,000 or one year in jail. If one is associated with the groups that use these facilities, it is a great place to hang out, but as someone who only does one ball sport—fetch—I don't see much to do.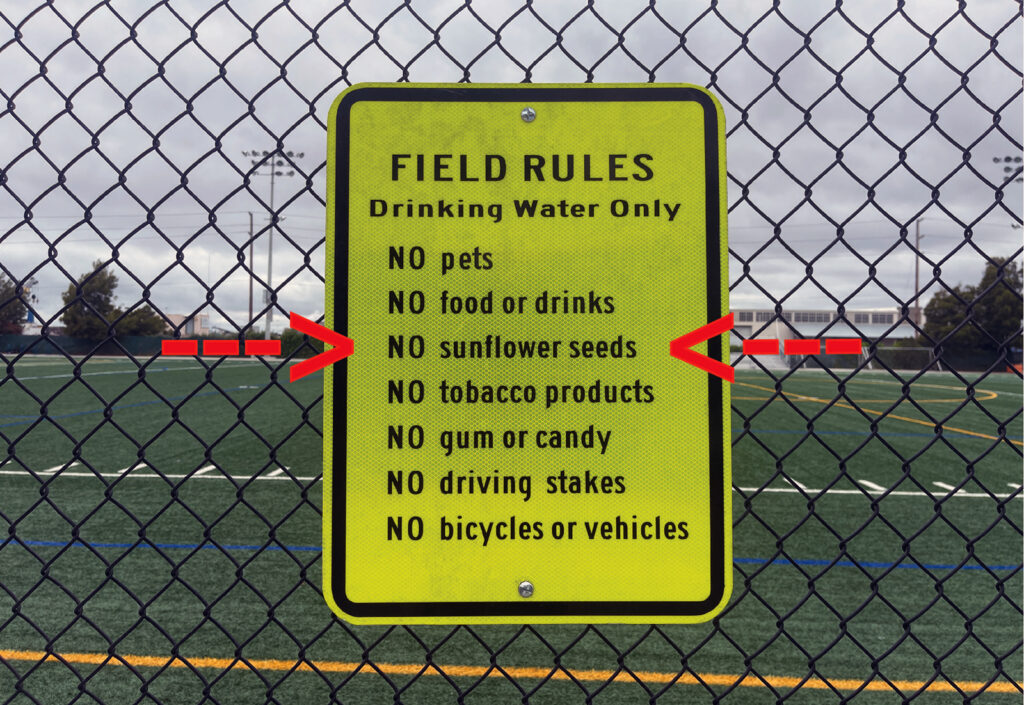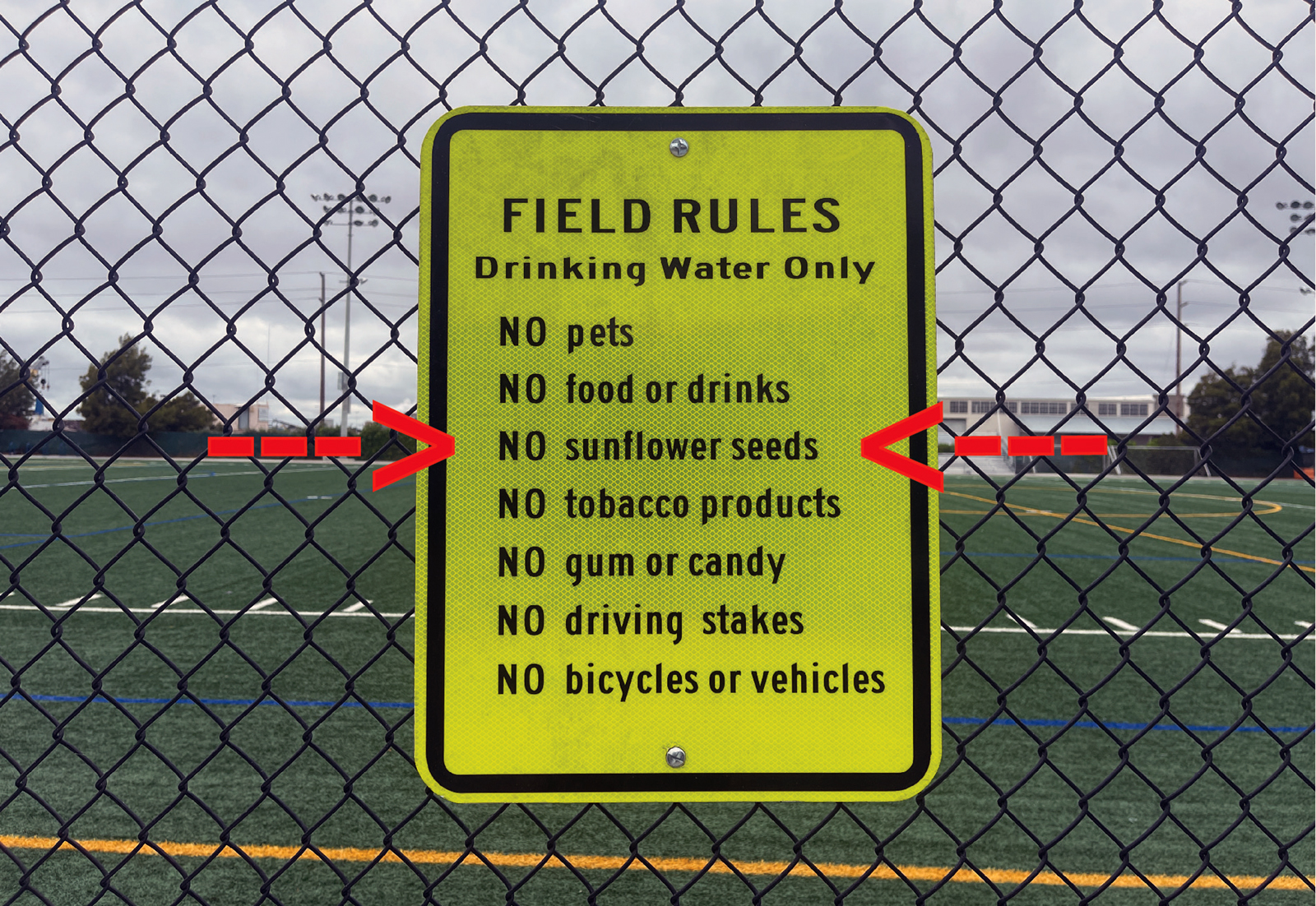 Plus, as the sign says NO Pets. And if you like sunflower seeds, be sure to leave them at home, too. The list of things one cannot bring—including sunflower seeds—onto the field makes for a long list of contraband.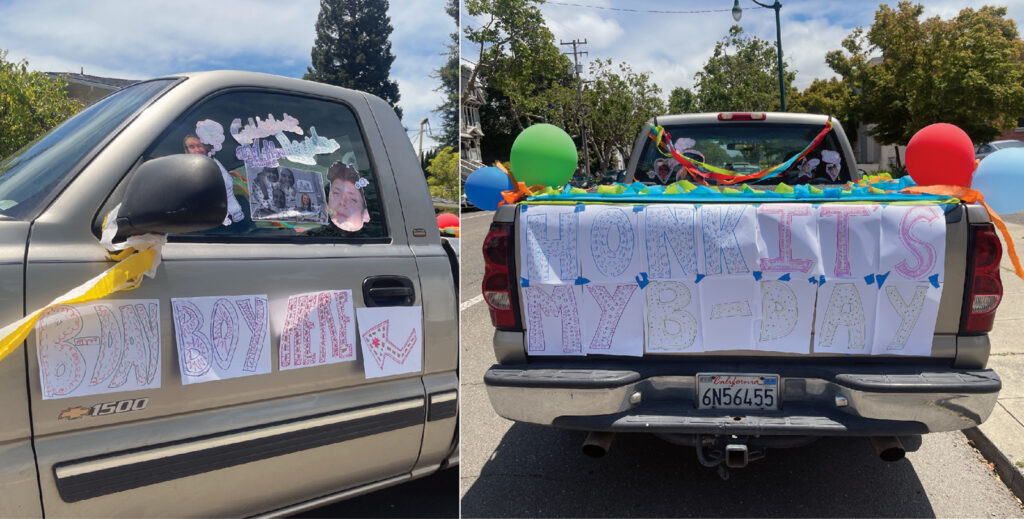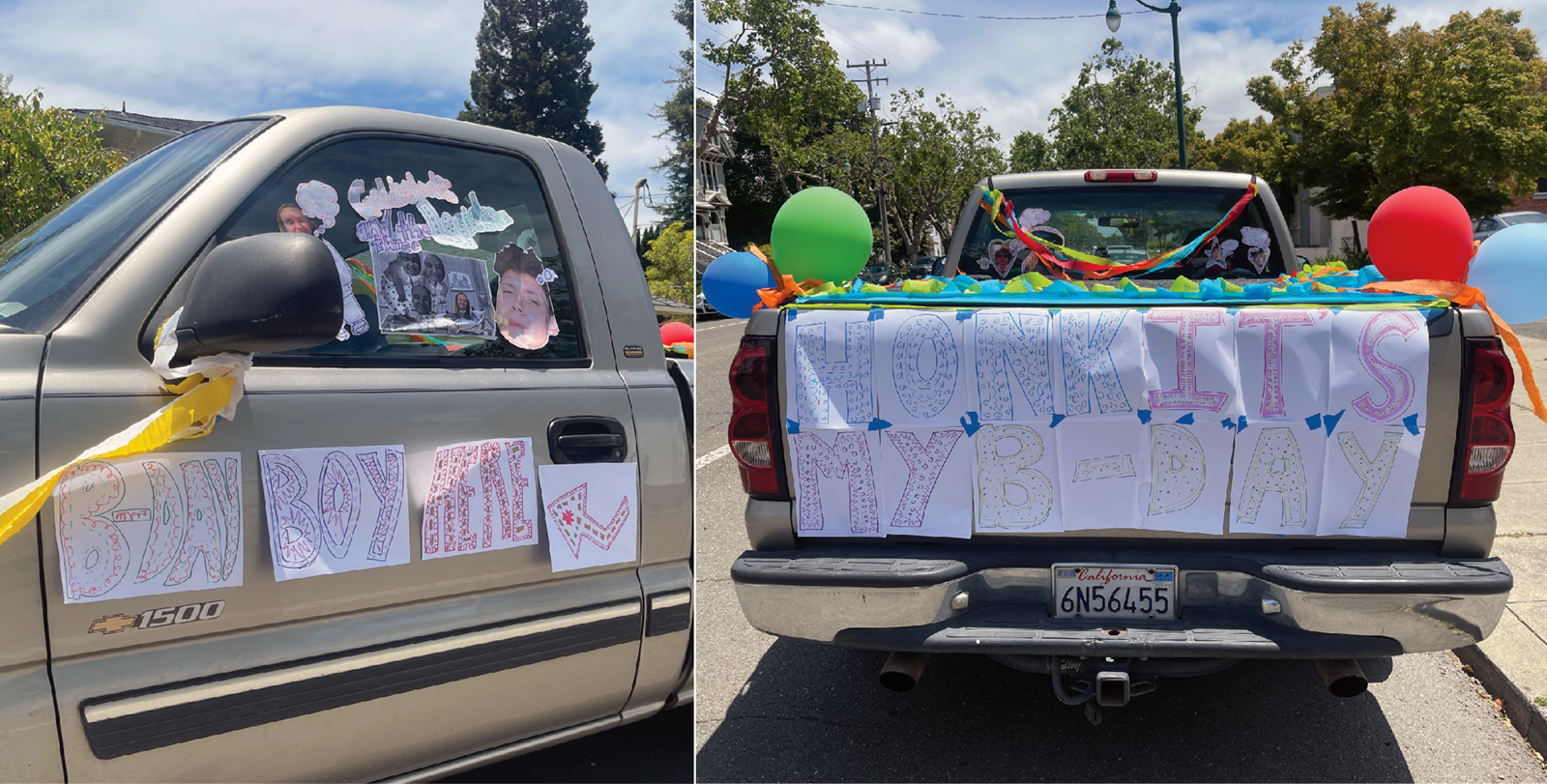 In other goings-on, Logan had a birthday and decided to do a little self-promotion by decorating this truck. Happy Birthday, Logan!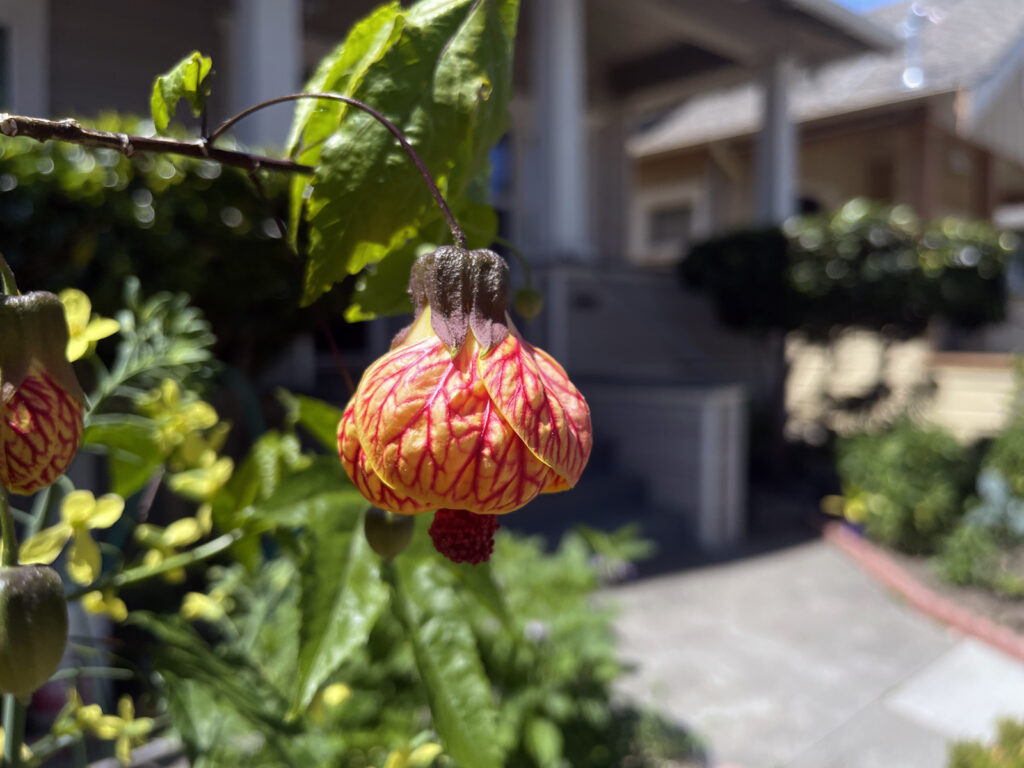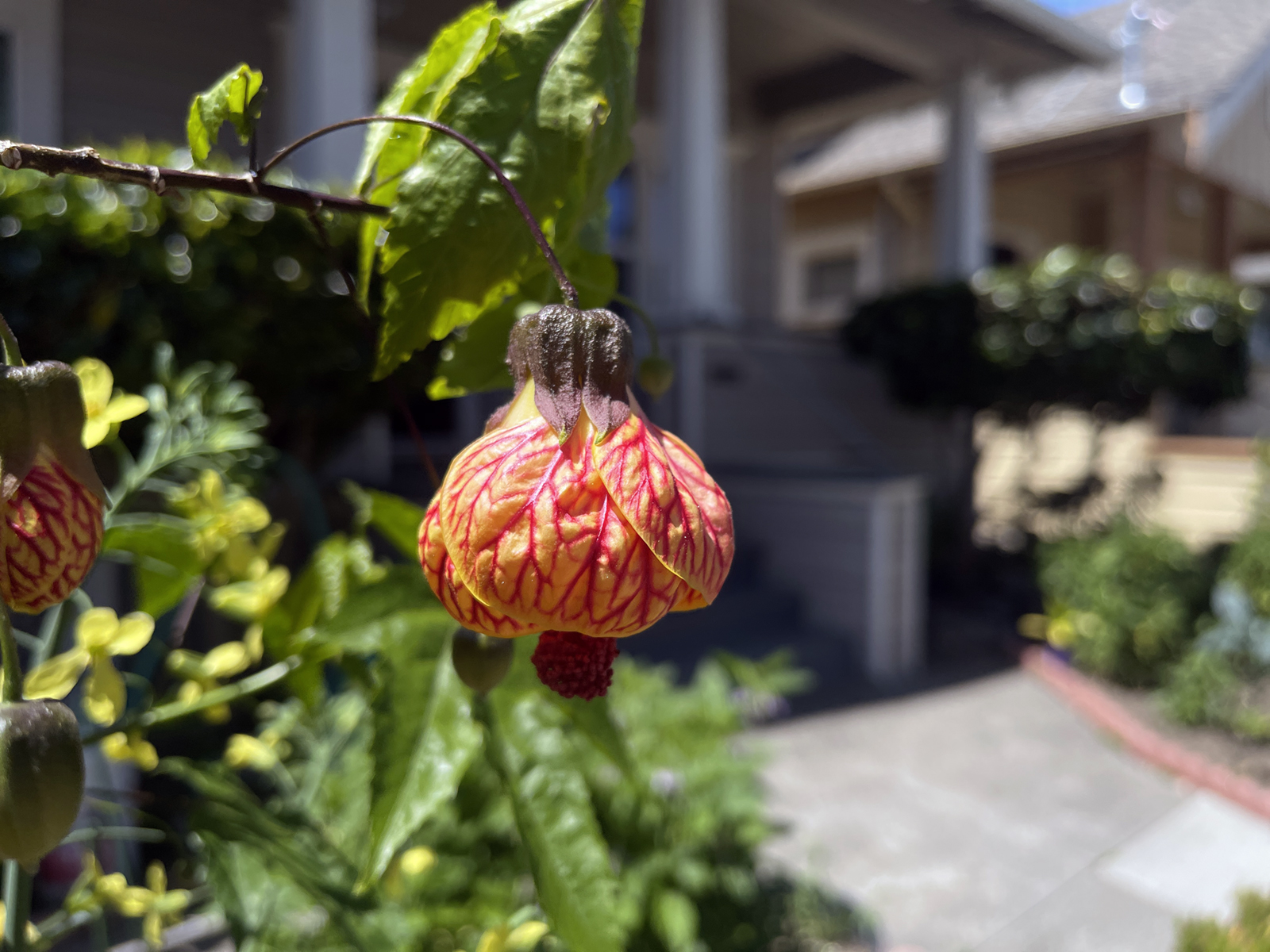 As part of my ongoing survey of city streets, I always enjoy seeing all the beautiful gardens that Alameda residents create and maintain. The flowers are amazing, and there are a few gardens that feature edible plants. I saw what I thought was a Chinese Lantern plant in one garden, but after doing some research, I think it's an Abutilon striatum, or Red Veined Indian Mallow. Any botanists out there who can confirm the plant in my report?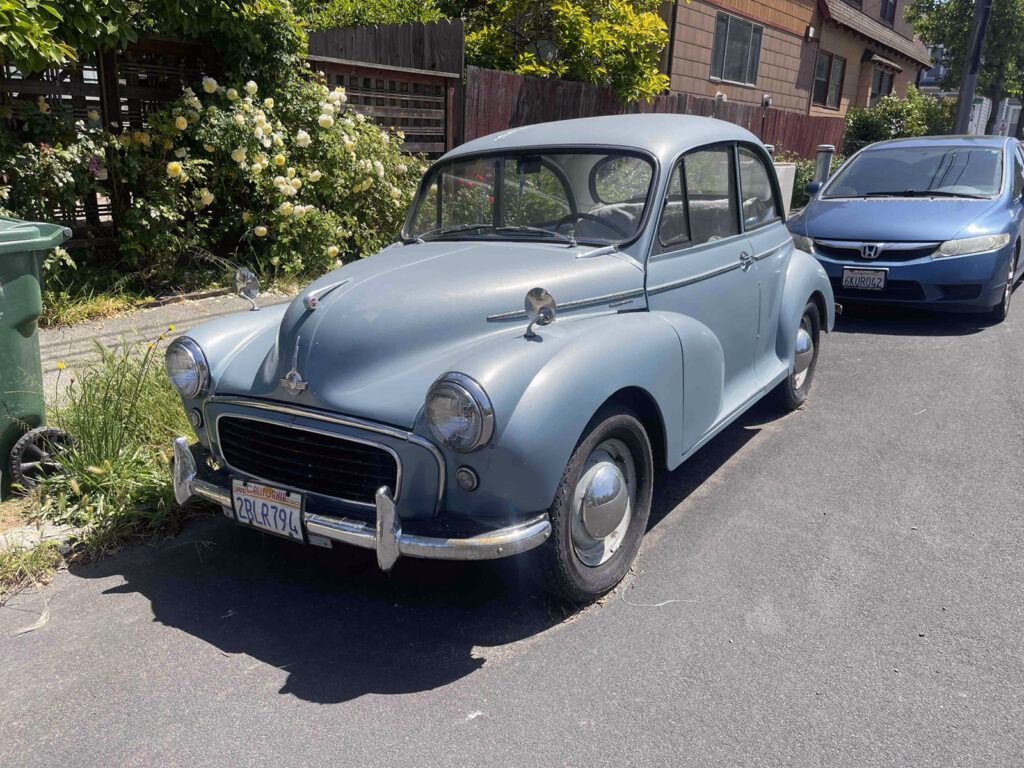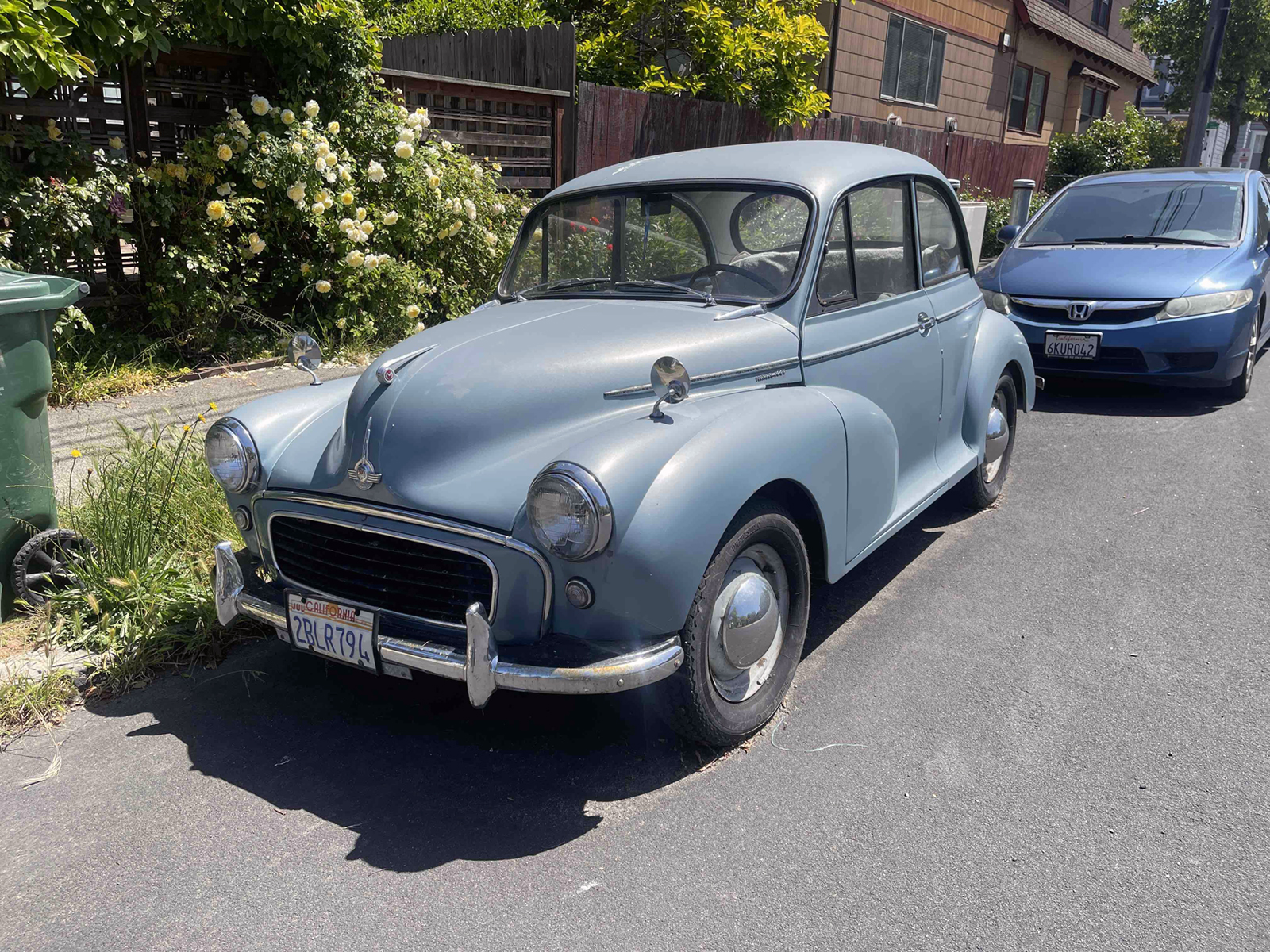 I also see lots of cars parked along my various walking routes and came across a car on Tuesday that I have never seen before. It was a "Minor" made by someone named Morris. I wondered if he was a distant relative of Lee Iacocca. Does anyone know the story about who Morris was? [Editor's note: Morris Motors was an English automaker that also produced the original Mini, first called the Morris Mini Minor.]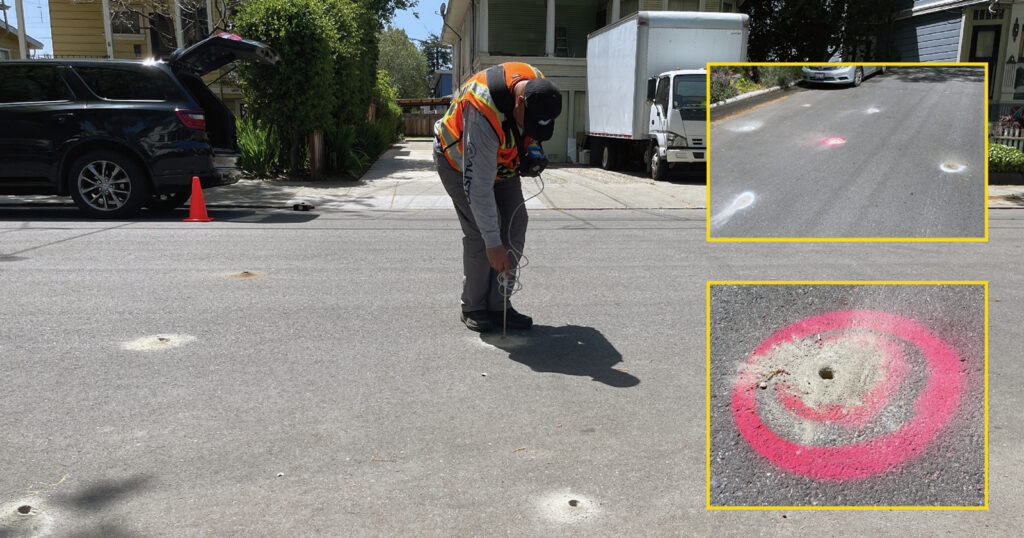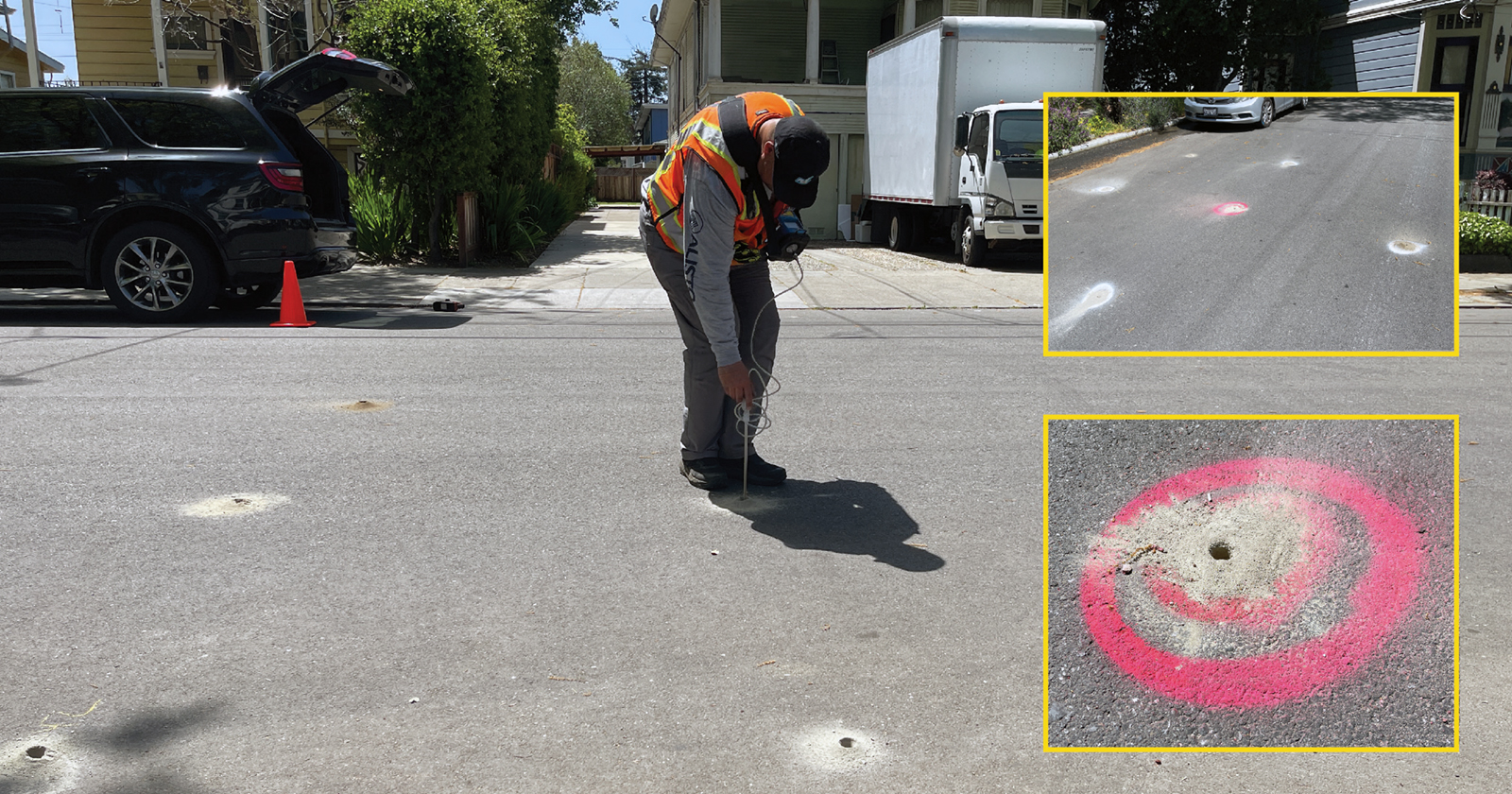 PG&E has been doing a scan of our sidewalk and street to try and detect minor gas leaks. The inspector found a very small one in front of my house and drilled a few holes to vent the area. Apparently, these are very small and minor leaks that do not pose any real safety risk.
Finally, and according to Alameda Patch and History.com, Memorial Day was originally called Decoration Day and dates all the way back to 1868. That's when General John A. Logan called for a day of remembrance to honor the Northern lives lost amid battle during the Civil War that had ended just a few years earlier. As time passed, more and more people called it Memorial Day, until it became a federal holiday in 1971.
While it might seem natural to say, "Happy Memorial Day," please keep in mind what the day represents and that "happy" may not be the best way to acknowledge the significance of the time off.
Mouf, Roving Reporter
Bear's-Eye View of Alameda
Mouf and his human companion can be reached via [email protected]. Their stories are collected at AlamedaPost.com/Jeff-Cambra/. All photos by Jeff Cambra.